Take Us Home, Country Roads: The 50 Country Songs That Even Non-Country Fans Can Instantly Recognize
By Phillipa G October 26, 2022
---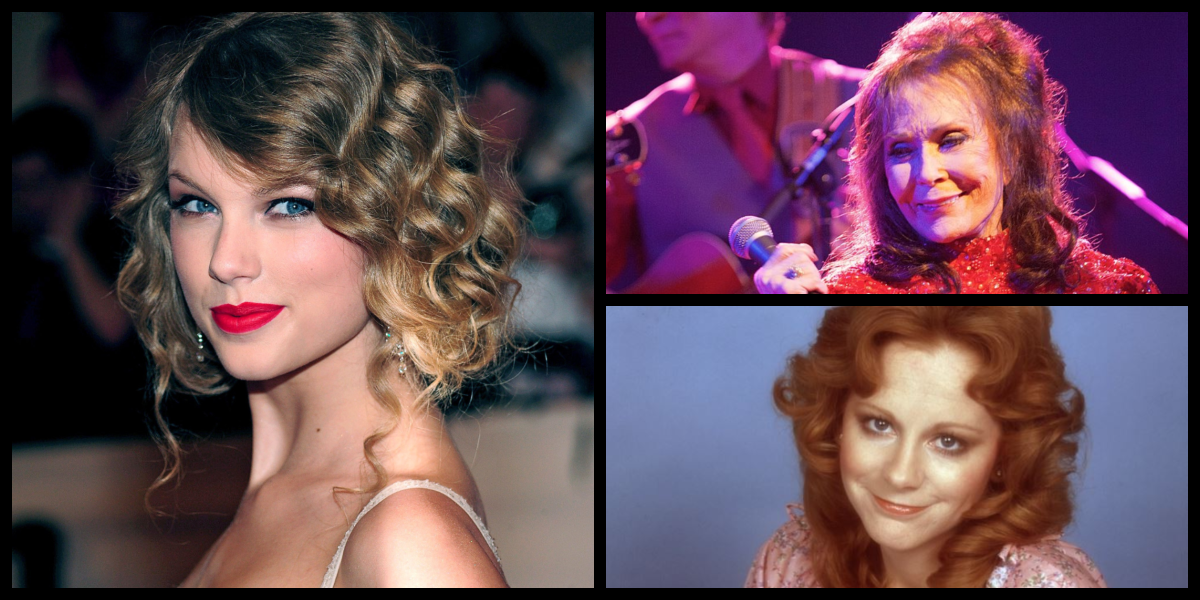 Country music has an instantly recognizable twang and has become inherent in American history, especially in the South. Several influences have helped the genre grow and evolve over the years. However, it is still pretty easy to distinguish a country song from any other type of music.
Unless you're listening to Taylor Swift's old songs or Kacey Musgraves' discography – both singers have always added a touch of pop and indie despite being country artists.
Country music has some pretty dedicated fans, while other people don't really care for it. But there are some country songs that everyone can recognize due to their wild popularity or because of the important role they have played in the genre.
This is a list of the 50 most memorable country songs, which have become famous and maintained that status for a number of reasons. If you've never heard some of them, give them a listen!
Jolene
One of the most iconic country songs by one of the most iconic country stars, this song has to make this list. Even if you're not that into this genre, you can enjoy Jolene and will know enough words to sing along.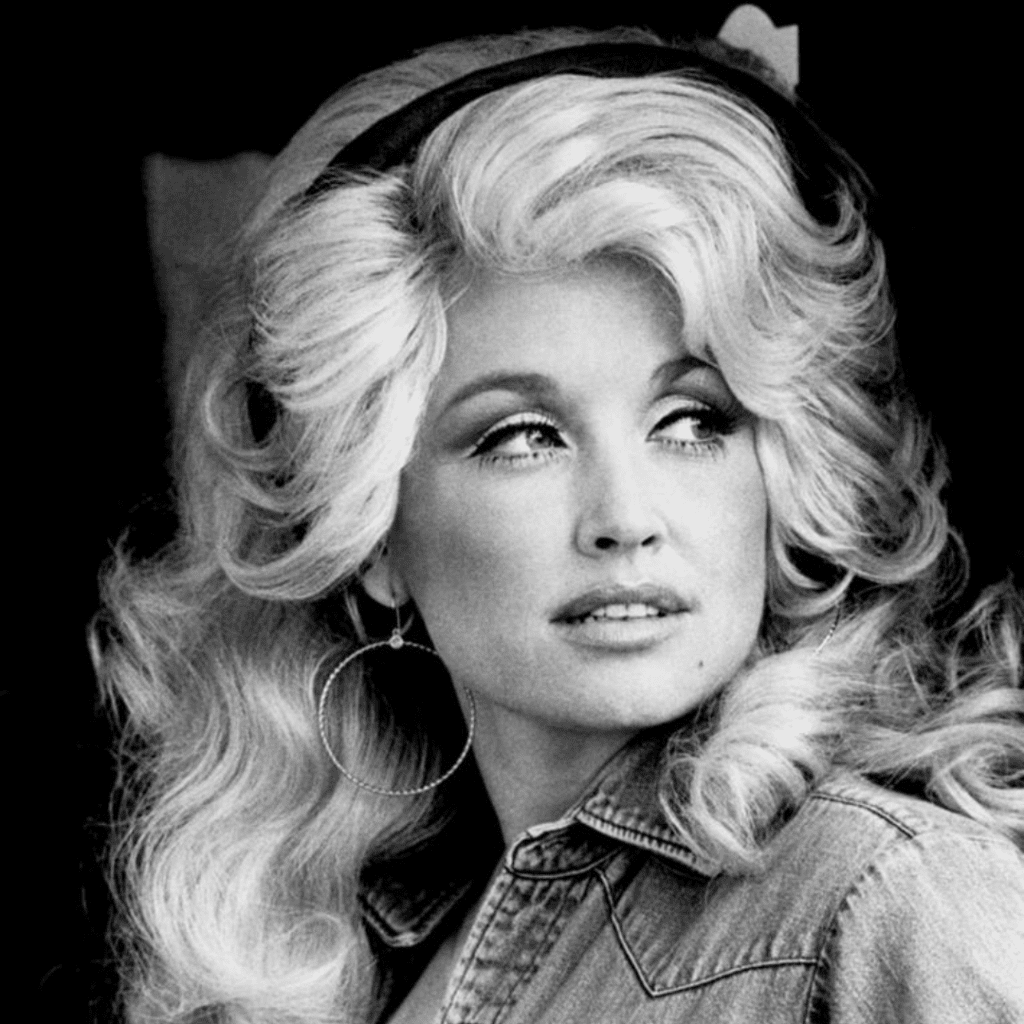 We all know the story about the lady who wanted to steal the singer's man. This song has become instantly recognizable because of her unique voice and its prevalence in pop culture. This song should be on everyone's playlist. If you're not a country fan, there are plenty of covers of this song in other genres.
Mamas, Don't Let Your Babies Grow Up To Be Cowboys
This song was originally sung by Ed Bruce and is a cautionary tale to warn mothers and young men about the 'wild west.' It was put back in the mainstream news cycle with country stars such as Merle Haggard and Johnny Cash.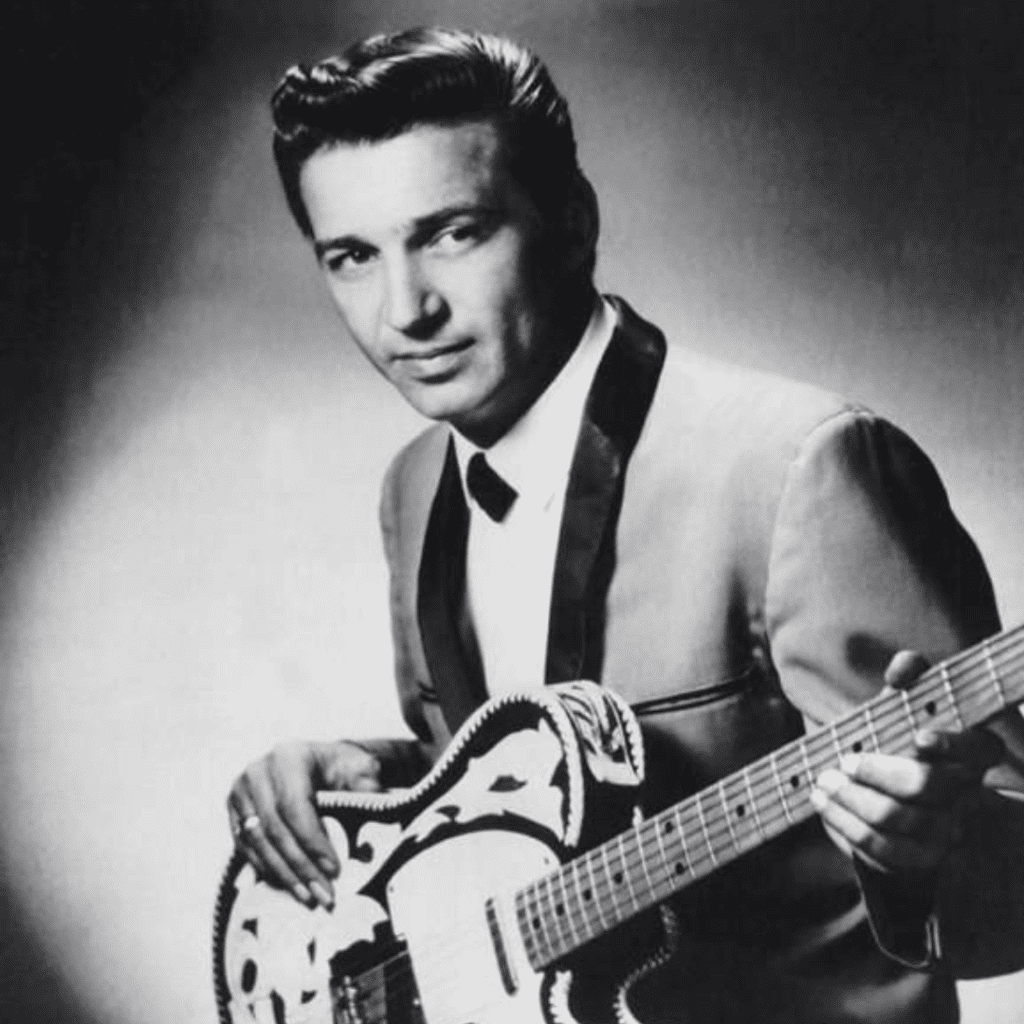 Haggard and Cash were part of the 'outlaw country' subgenre that emerged in the 1960s and featured many stars that were known for bending the law and often spending time in prison. Waylon Jennings and Willie Nelson sang a cover in 1978 to revive the cautionary message.
I'm So Lonesome I Could Cry
This song was released by one of the most famous country artists of all time, Hank Williams. Also known as the 'Hillbilly Shakespeare,' Williams penned this emotional song that has captured the hearts of every listener and encapsulates the essence of country music.
Released in the 1940s, this song is still remembered today and has been covered a number of times, including by the legendary singer Elvis Presley. The original artist croons about personal emotions, and the song quickly resonated with those going through a breakup, so it has now become a very memorable tune.
Crazy
This iconic country song was originally written by none other than Willie Nelson, but it was Patsy Cline who recorded and released it when she was at the height of her career. This song gave her more exposure to the listeners of Nelson while captivating her usual audience along the way.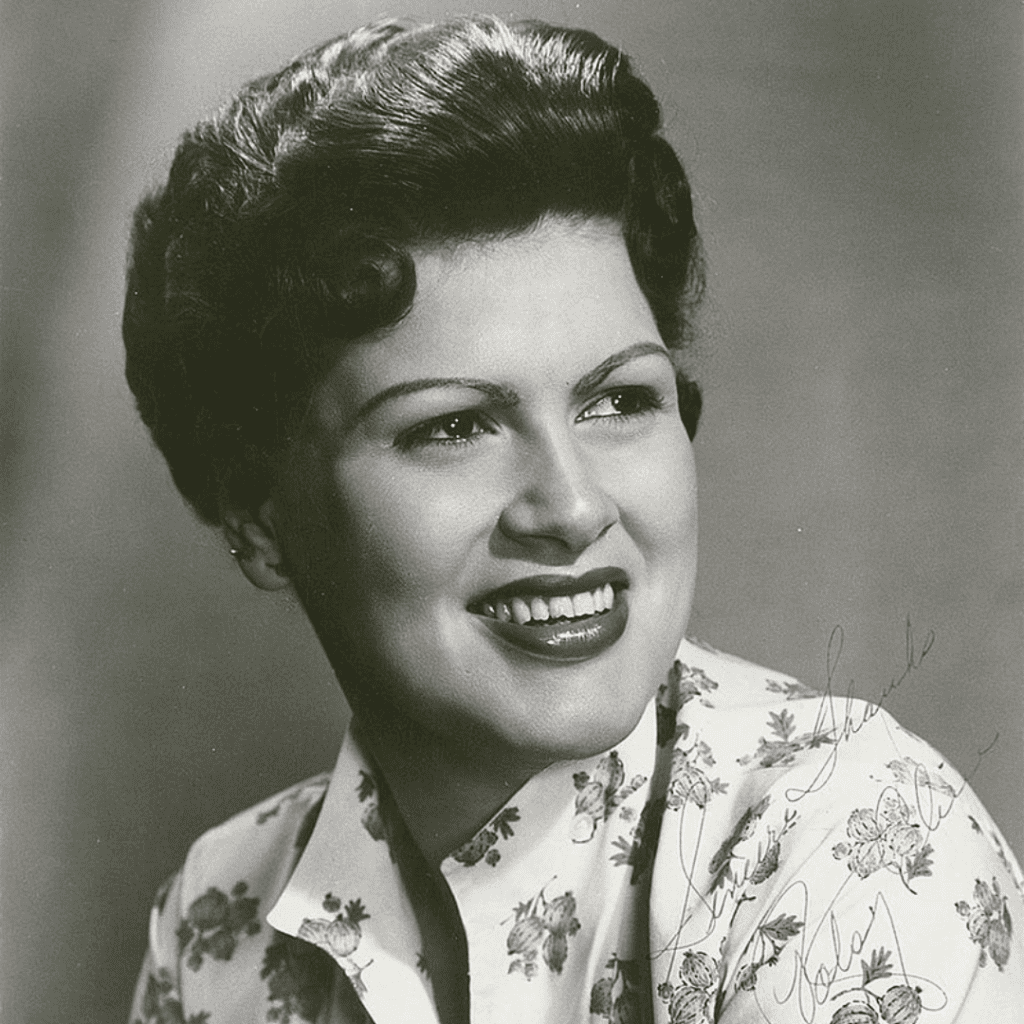 Cline's vocals vividly tell Nelson's tragic tale of unrequited love in this song in a mournful tone. Tragically, Cline died in a plane accident a year after this was released, cementing this song as immortal and unforgettable in the country scene. You can also catch this song on the radio on GTA: San Andreas.
I Walk The Line
This was Johnny Cash's breakout song, and luckily Sam Phillips at Memphis' Sun Studios recognized Cash's star potential and released the song. The recording itself, however, is very simple – including tapping on the guitar instead of using a drum set.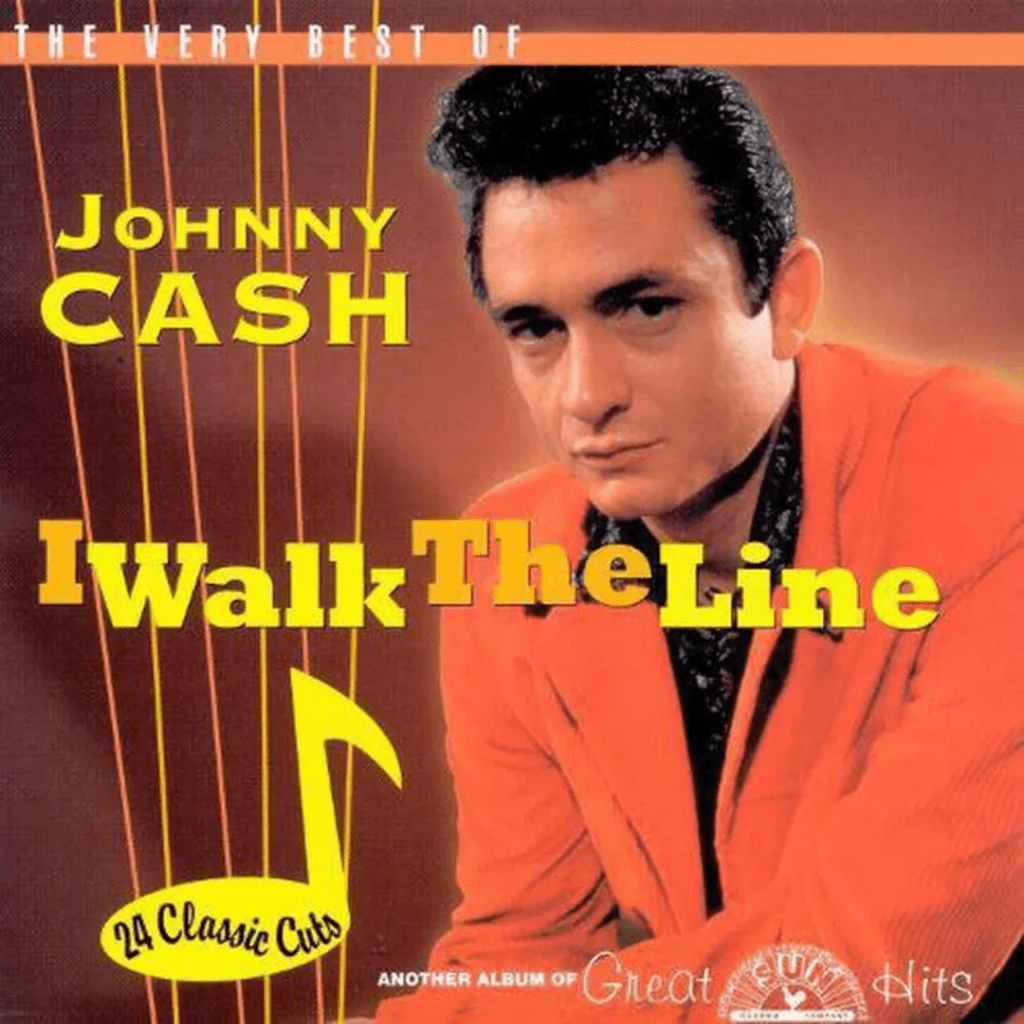 Cash later confirmed that he used the guitar because he couldn't afford a drum set then! Some interpreted the song as Cash walking the line to God, so the song crossed the genre boundary between country and gospel, making it very memorable for many people.
Take This Job And Shove It
Ironically, this anti-work anthem was sung and released by Johnny Paycheck. The song is a good outlet for anyone who has had a bad day at work and wants to tell their boss where to put their job when they feel underappreciated.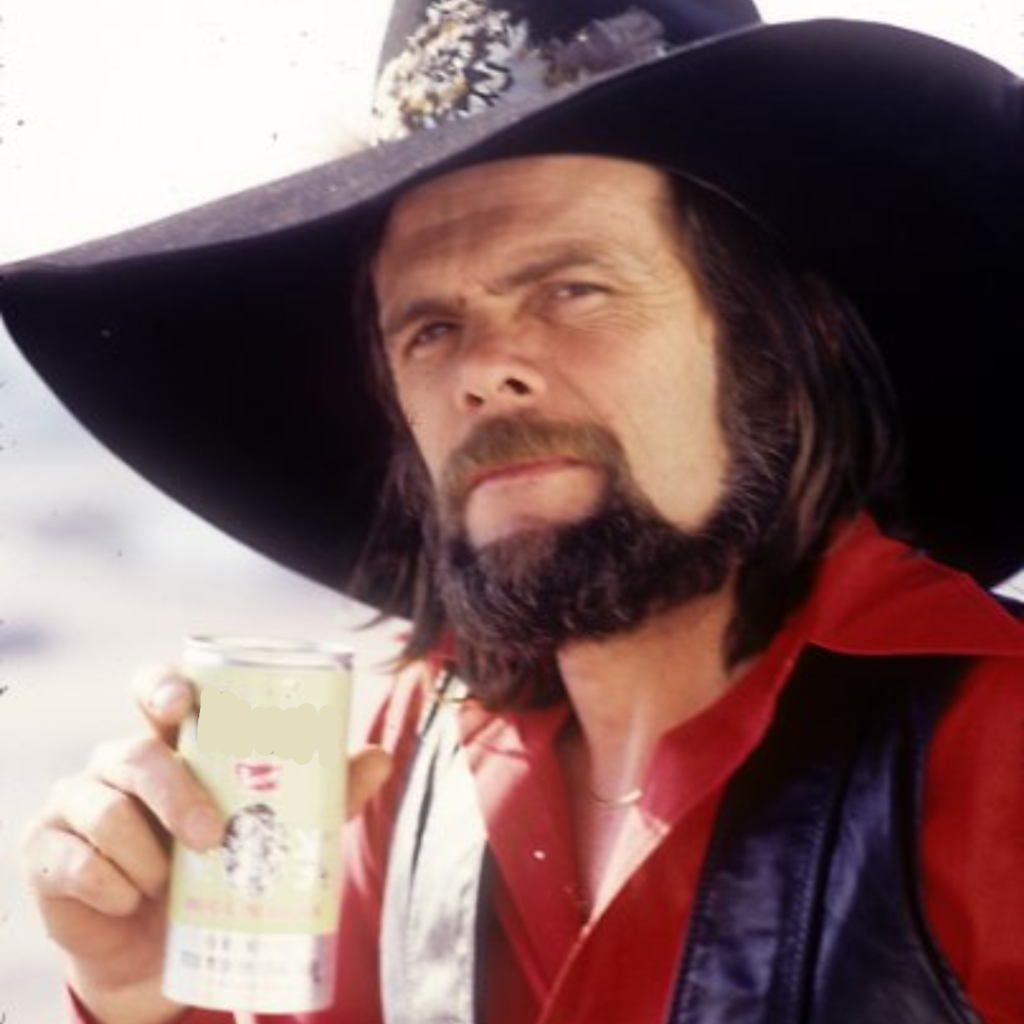 It is obviously much safer to sing along in private instead, but almost everyone can relate to the message of this song, which is why it quickly rose to fame and stayed there. Remember this one for your next drive home after a rough day on the job.
Before He Cheats
Carrie Underwood has made the most of her American Idol win after taking the crown in one of the earliest seasons of the singing competition. This song is by far her most famous and is now solidified as a country music classic.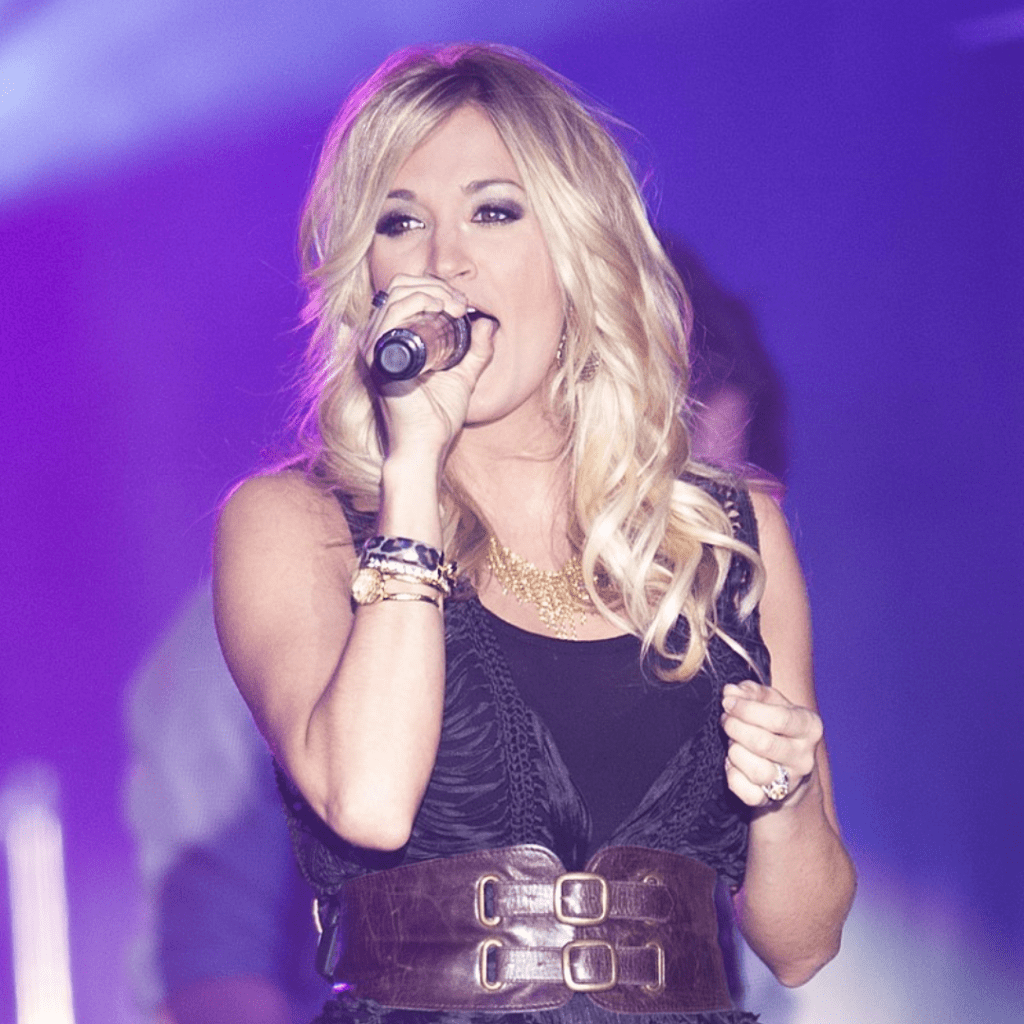 Carrie uses her amazing vocals to sing about getting back at a cheating ex while he is out with the other woman, and the hilarious methods have captured the attention of everyone – such as keying his car. The song is now a staple breakup and karaoke tune.
Wagon Wheel
This song was thirty years in the making – first being written by none other than Bob Dylan in 1973, but not being finished and released until 2003 when Ketch Secor of Old Crow Medicine Show took it over for the band.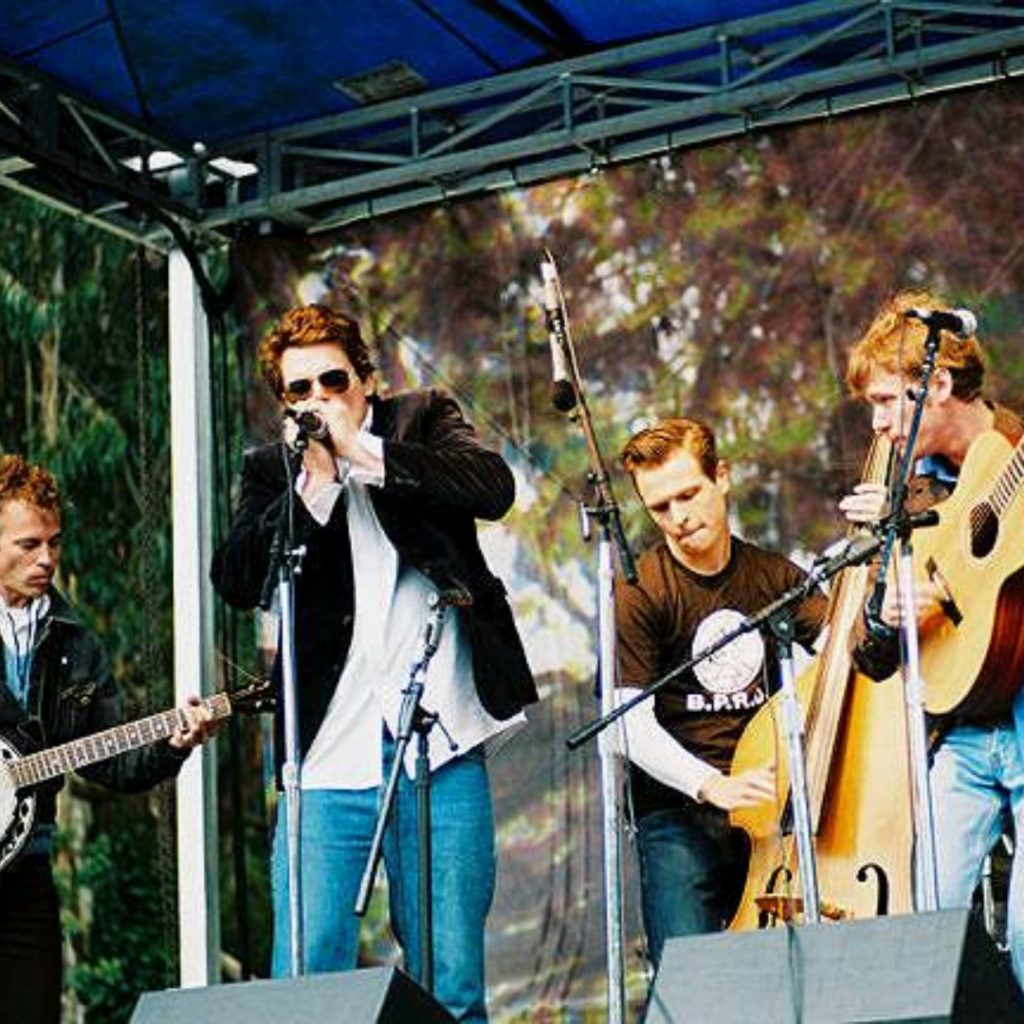 Dylan had already recorded the chorus in the 1970s, but because Secor finished writing the rest of the song, the two agreed to a 50/50 share of the authorship in an agreement. Having a big name like Bob Dylan behind it probably helped the song gain the popularity that it did.
Friends In Low Places
Garth Brooks has been solidified as a country icon thanks to his two smash albums – one self-titled and one called No Fences. This song was on his second album, which really blew up his career beyond the country genre and into the mainstream.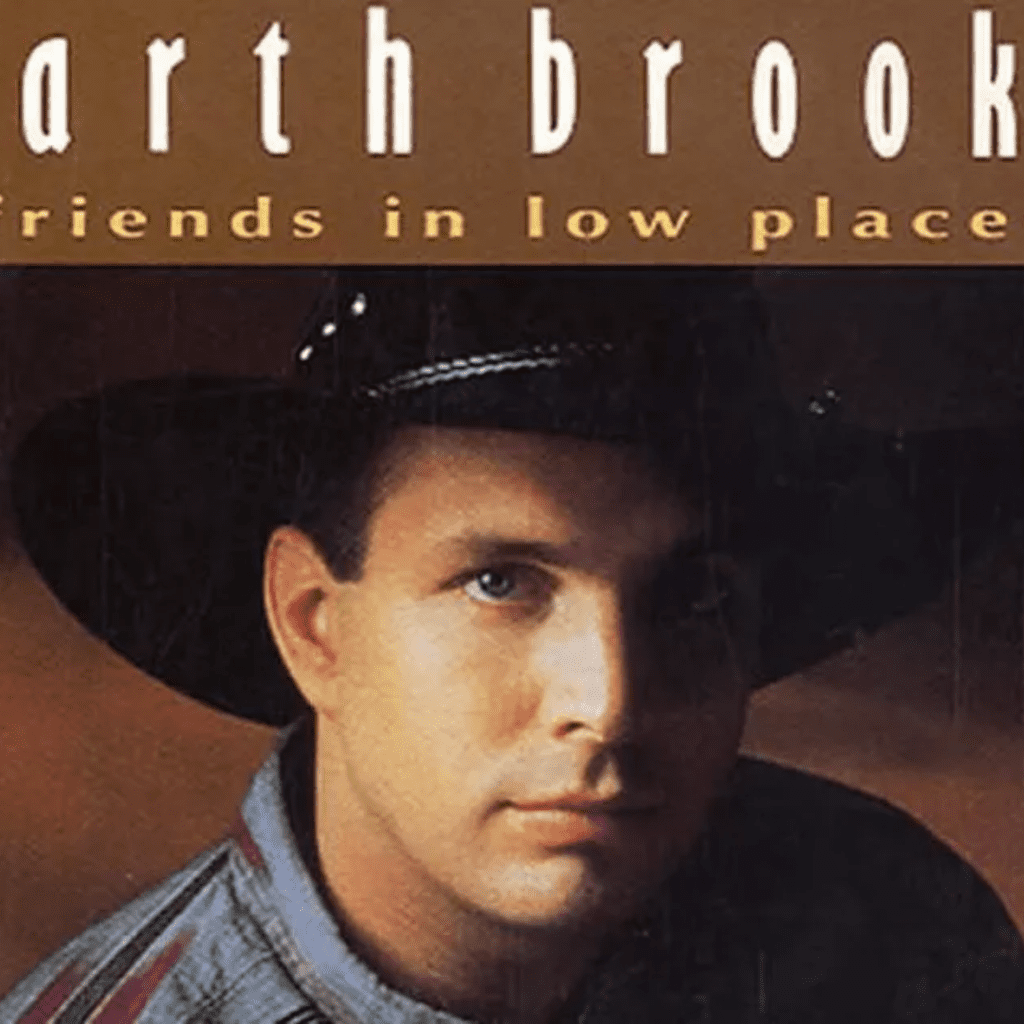 He didn't write all of the songs on No Fences, despite being known for his writing talents, but he did write this song. Given Brooks' superstardom and songwriting skills, this tune has become a very memorable country song that deserves a place in any playlist.
She's In Love With The Boy
This song was released in the early 90s by Trisha Yearwood. Although she had already had some success, this song became hugely popular and really helped her career take off. Now, it is an unforgettable song in the country genre.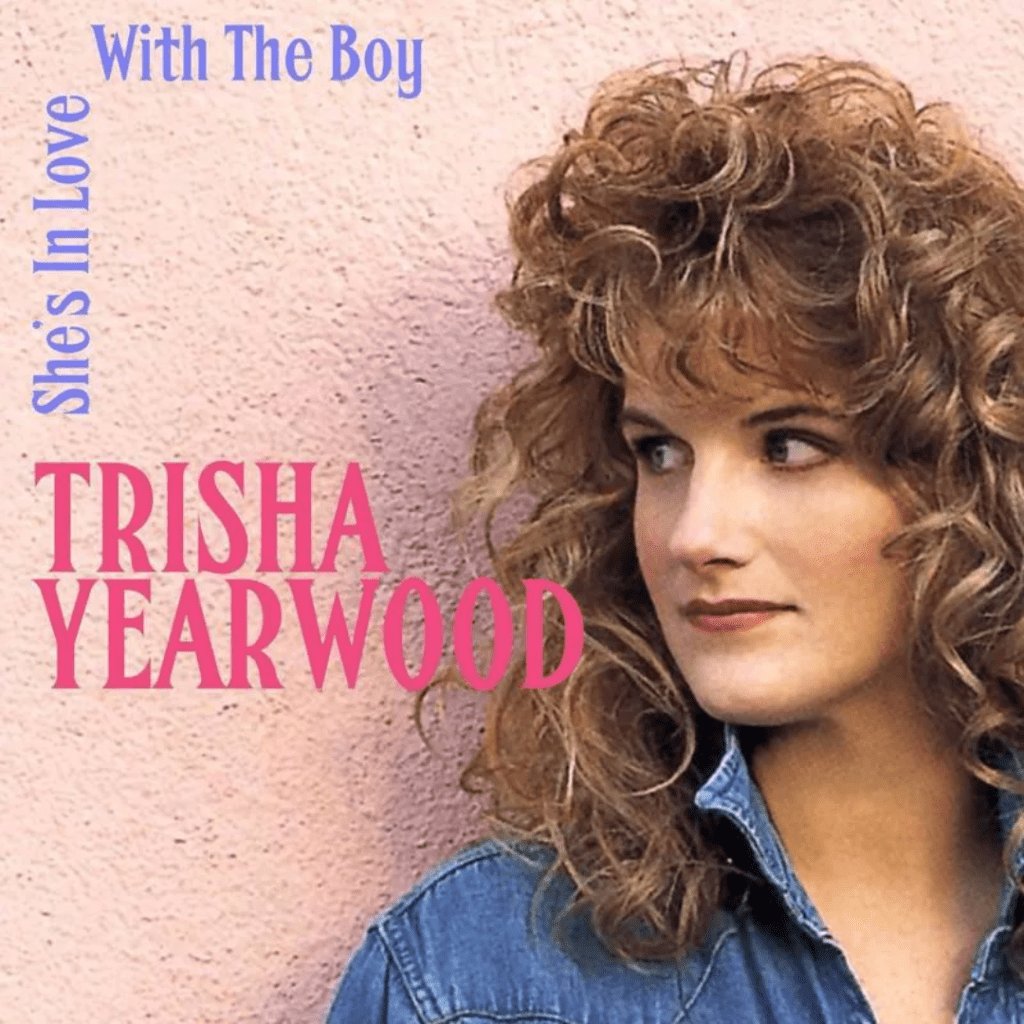 She sings about loving a man that her father doesn't approve of, even though her mother lovingly tells her not to worry because the father was the same when he was younger. The relatable message helped the song to skyrocket to the number 1 spot.
The Dance
Garth Brooks graces this list again with the song The Dance. This song was more popular than Friends in Low Places, given its emotional message, and he has publicly admitted that this is one of his favorite songs that he has written.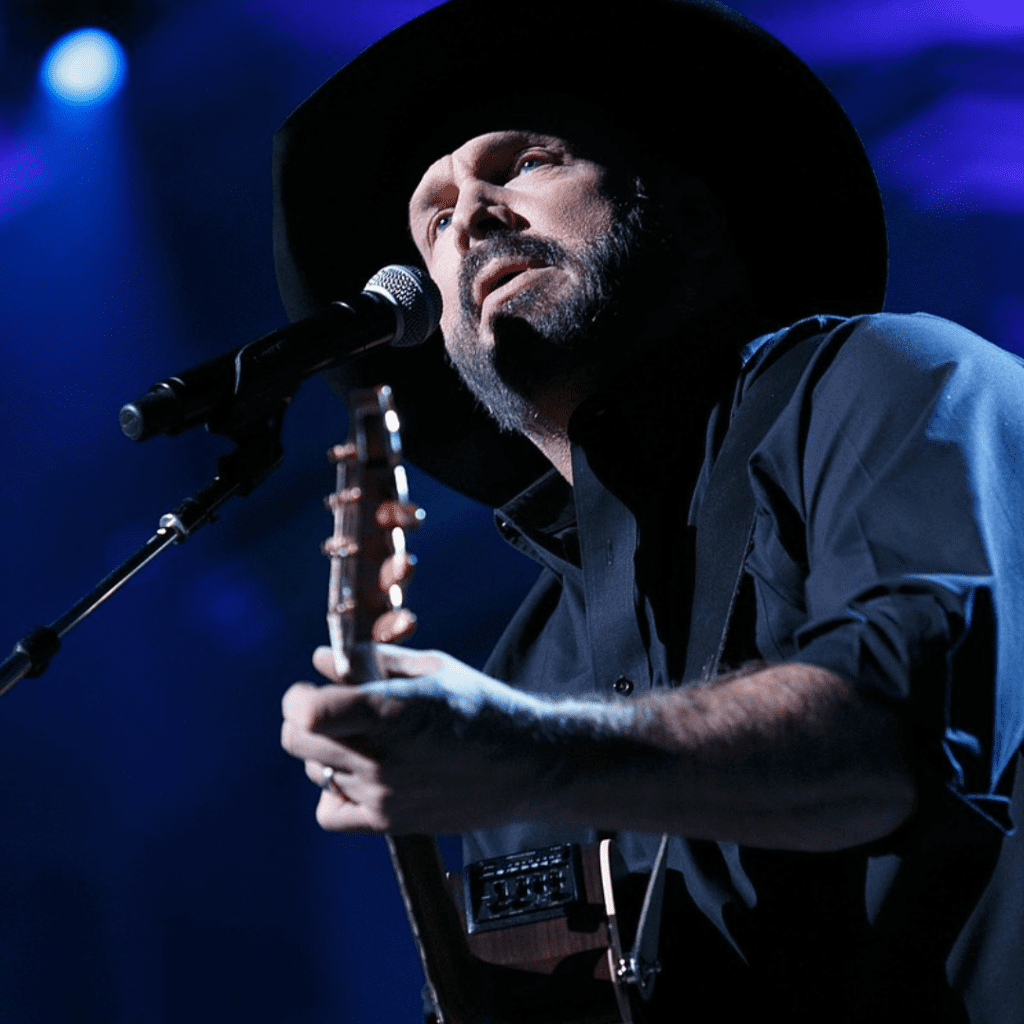 Despite being released about 30 years ago, the emotional message about looking at the bigger picture and learning to enjoy your life still resonates with listeners. Probably even more now than in the 90s, given the rise of social media, which has hindered people's ability to stop and smell the roses.
Mama Tried
This song was sung by Merle Haggard, who was mentioned earlier as being one of the early members of the outlaw country genre. Haggard himself spent time in prison and decided to genuinely pursue a music career when he was released.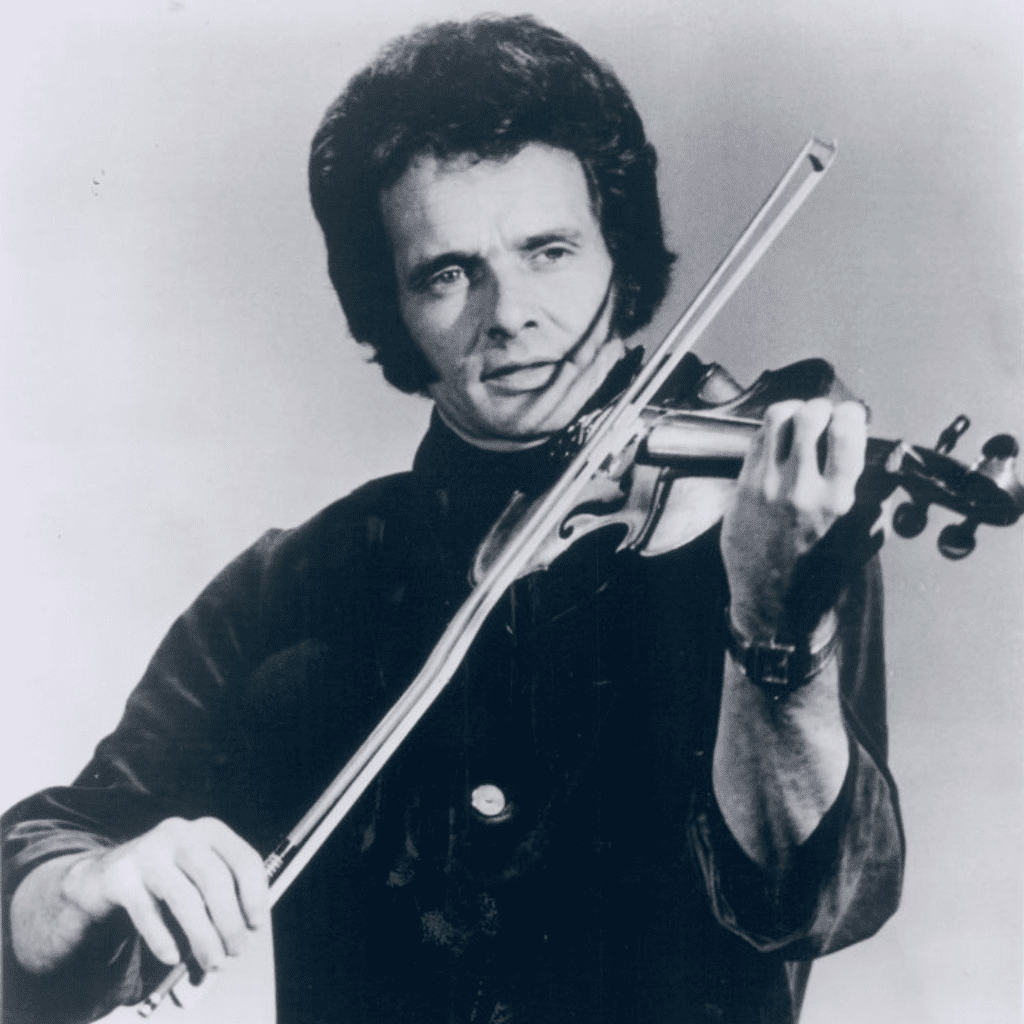 This song is about a man who strayed far from the teachings of his mother and what he knew was the right thing to do. He eventually ended up in prison. However, the semi-biographical story must have worked, as the singer never went back to prison.
He Stopped Loving Her Today
This song by George Jones took him over a year to record. The singer's issues with alcohol and mental issues that stemmed from his drinking are very well documented and caused his career to stagnate until this song was released in the 1980s.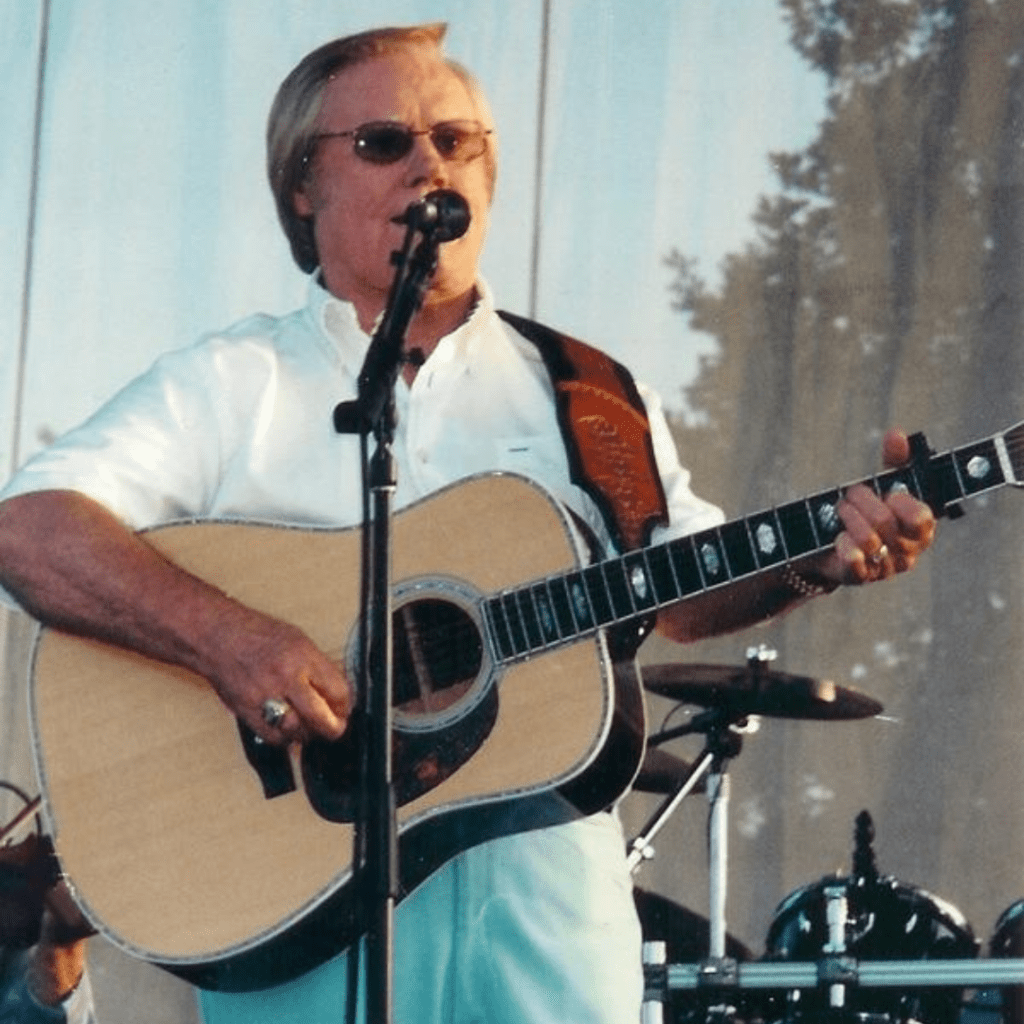 He criticized this song for being excessively sad, but it resonated deeply with audiences, so it became his first hit in a number of years and went on to earn the singer a Grammy. The song reminded listeners of his talent and solidified its spot in this list.
Standing On The Corner (Blue Yodel No. 9)
This song is one of the first meetings of country and jazz, especially notable for being released in 1930, given the racial tensions in American music at the time. Jimmie Rodgers brought a trumpet player by the name of Louis Armstrong onto this song.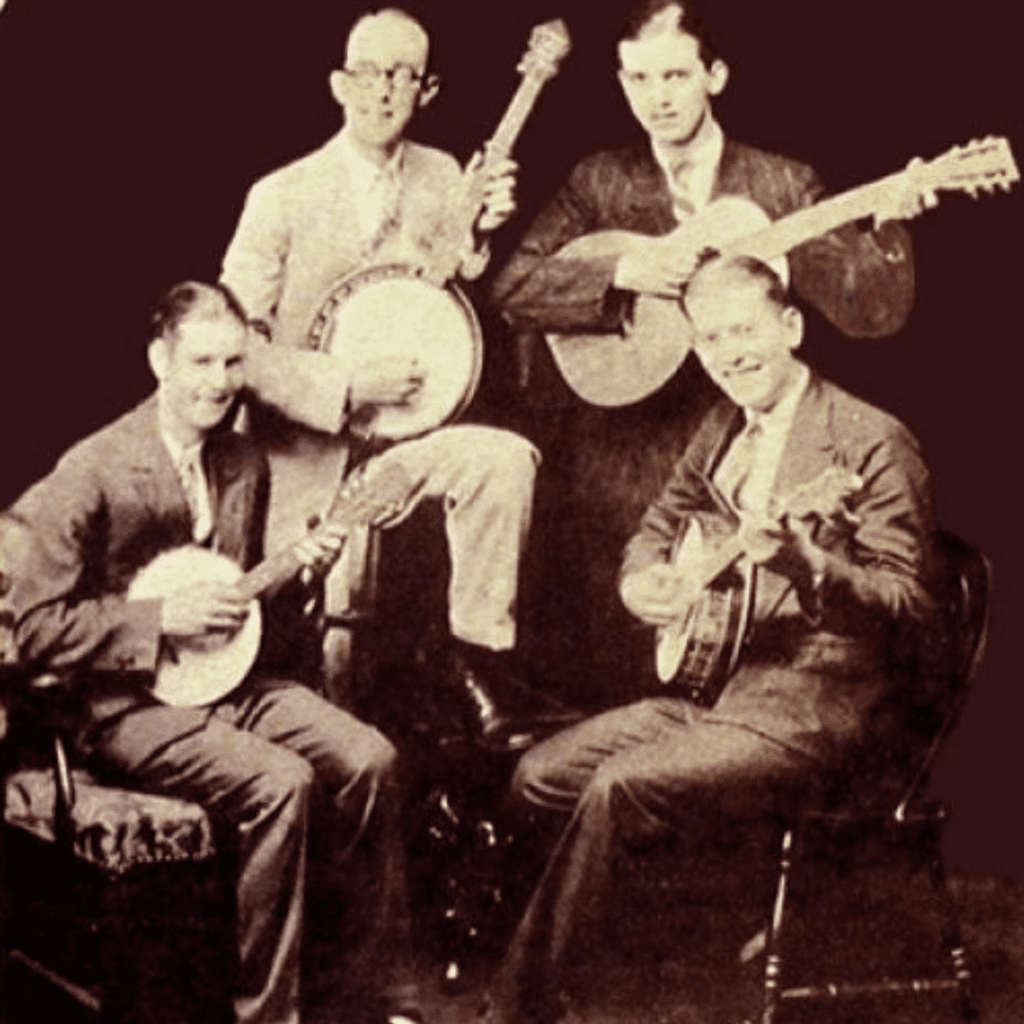 Although Rodgers often performed in blackface, the meeting of jazz and country was notable for beginning to break down the barriers between races and bridge the social divide between the country and jazz scenes. For that reason, the song has become incredibly memorable.
Stand By Your Man
This tune by Tammy Wynette definitely involves some moral guidance that wouldn't suit this century, but it makes sense, given that it was released in 1968. Wynette sings about standing by your husband, even when he has different extramarital lovers.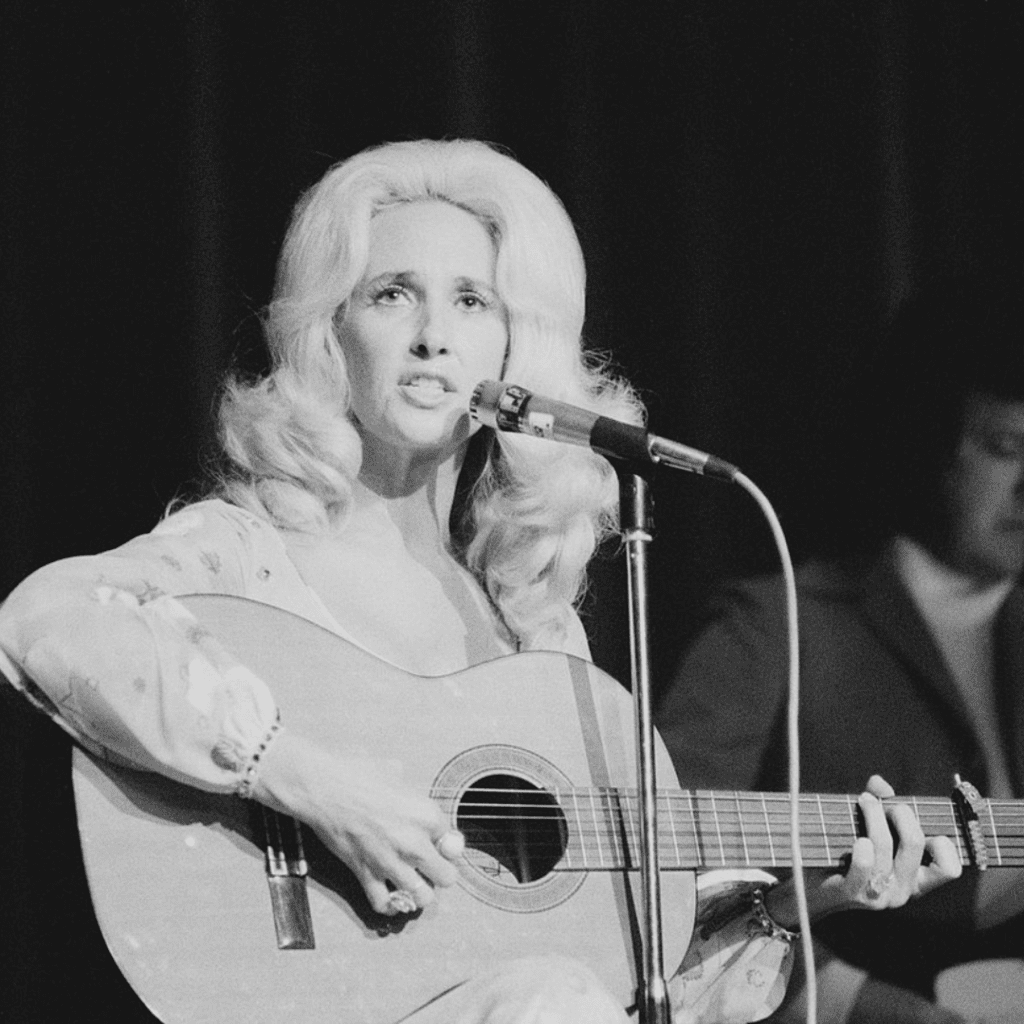 Divorce laws have changed substantially since then, so this message probably wouldn't be as popular today as it was at the time. Now, it has become more of a comedic song among younger listeners, but it is still memorable nonetheless.
New San Antonio Rose
If you have ever heard pre-war records (maybe from a grandparent's collection), you can hear all of the different influences that have shaped what we consider to be country music today. One of these classic influences is New San Antonio Rose by Bob Wills & His Texas Playboys.
This song tells a love story, which is still the most popular theme in today's music, and features big horns, seen more in the big band sounds rather than your typical old country songs. Given that it is one of the major influences of modern country music, it must be included on this list.
Good Old Mountain Dew
No, this 1940s record isn't singing about a soft drink. Instead, Mountain Dew was slang for moonshine, which is homemade alcohol that was brewed during the night and hidden from the authorities when alcohol was banned during the Prohibition days.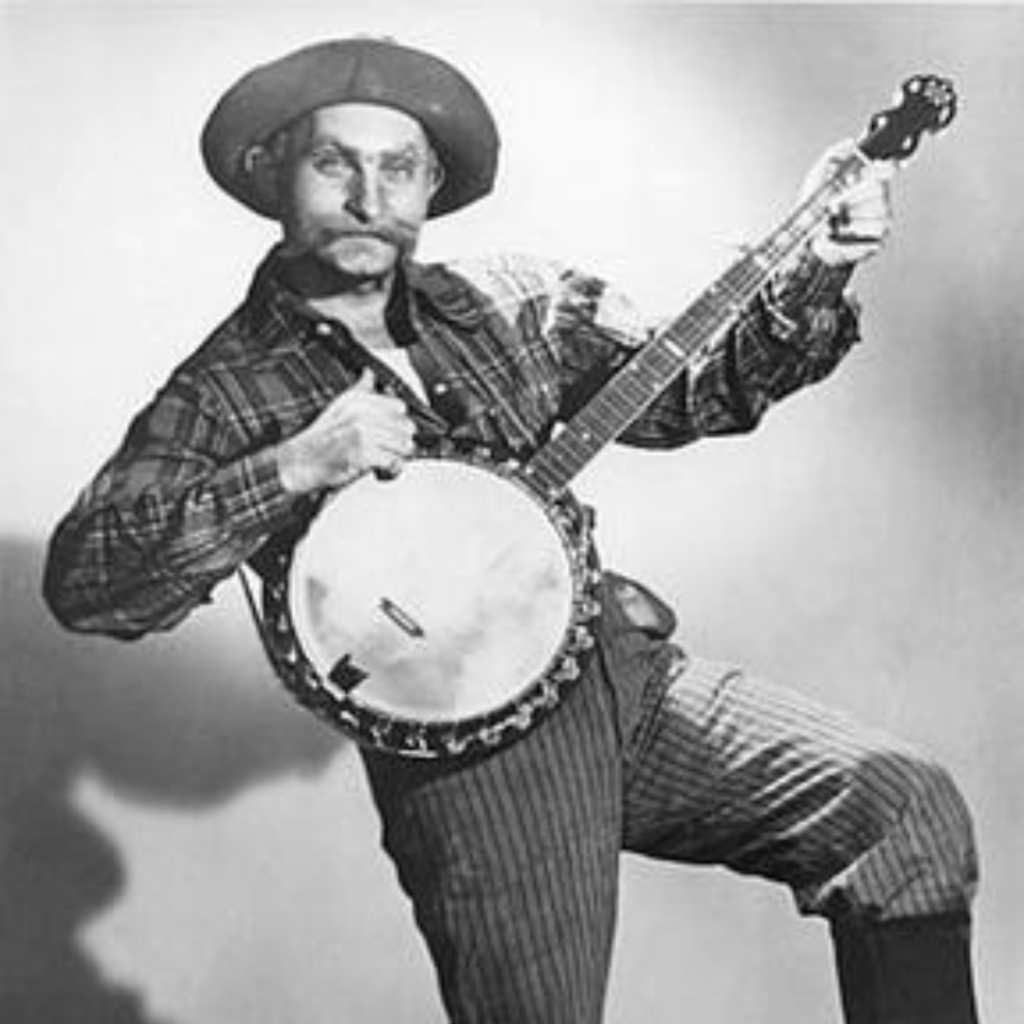 Grandpa Jones croons about the delicious taste of the moonshine and the euphoric feeling that he felt while drinking it. In ​​Appalachia, particularly, the song was widely popular, and it has a historical influence nowadays, making it a very memorable country song.
Whiskey Lullaby
This is one of the more modern songs on this list, considering it was put out in 2004, but it is still a classic. The song appeared on Brad Paisley's album called Mud on the Tires and is a duet between Paisley and Alison Krauss.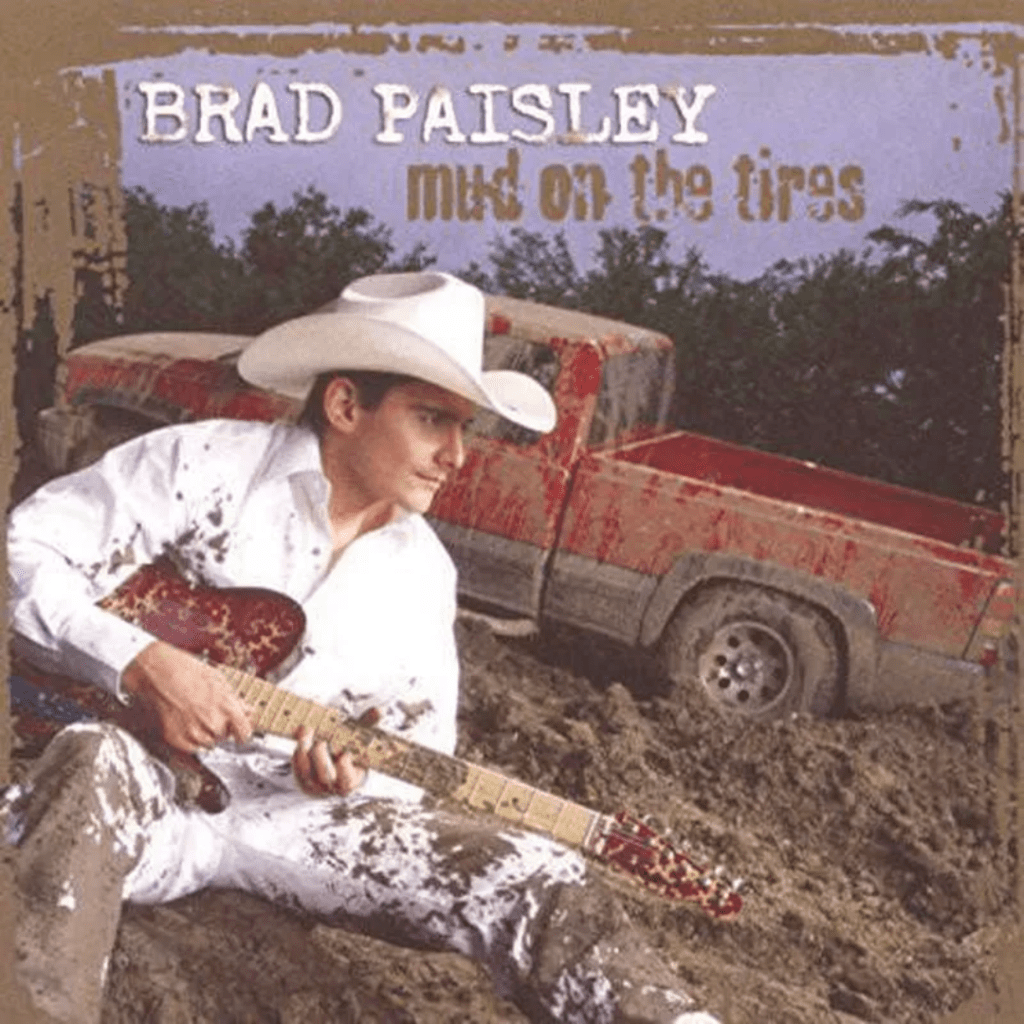 The song talks about post-divorce emotions that led to drinking a bit too much whiskey. This was obviously quite a relatable topic, as it shot to fame among listeners and won the pair a CMA Award in 2005 for Song of the Year.
Always On My Mind
This song has been covered by a number of huge artists, including Elvis Presley in the 1970s. But once again, Willie Nelson appears on this list, as his version was by far the most popular. It was popular on the country and mainstream pop charts.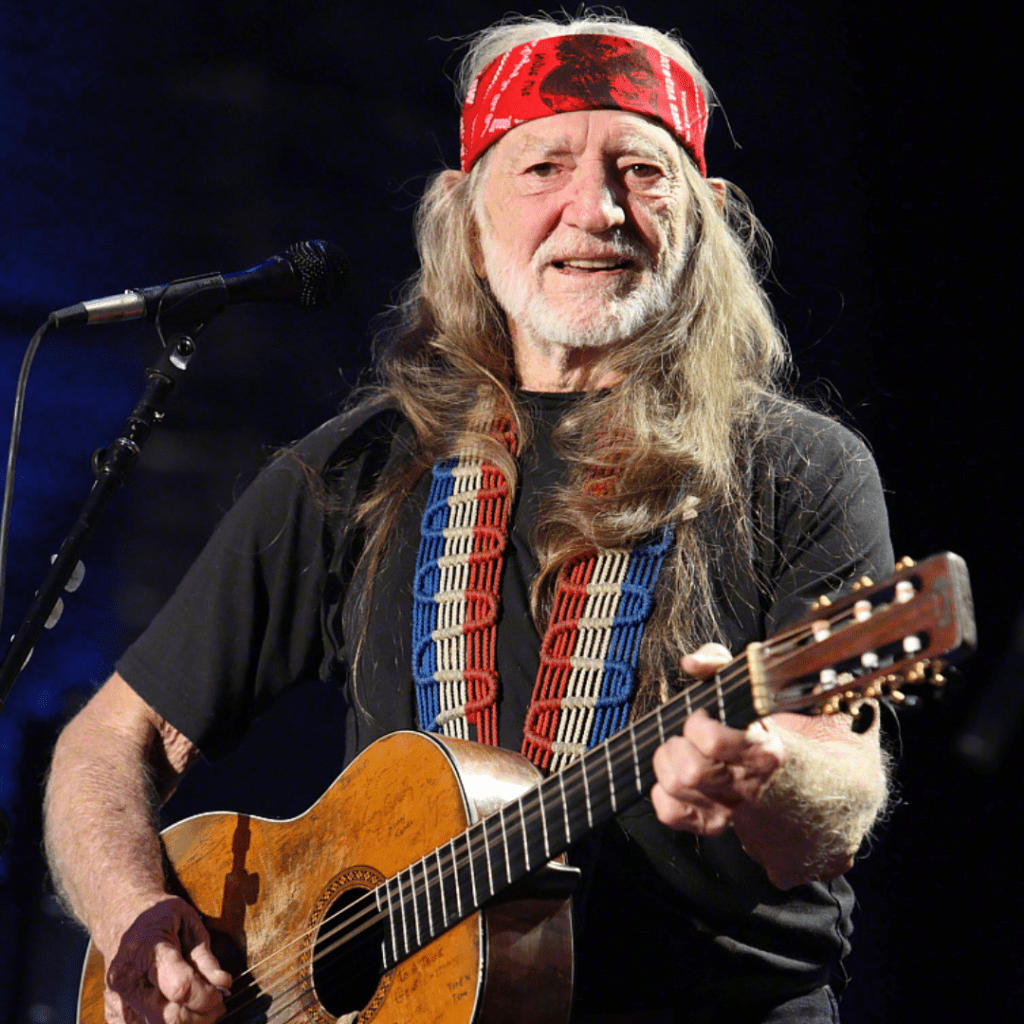 Nelson took a slower and more emotional approach, and you can really hear the emotion in the singer's voice as he pours out the lyrics. It captures the listener's hearts and brings out their emotions, so it is a no-brainer that this version is the most memorable.
The Thunder Rolls
Another single from Garth Brooks' second album, No Fences, was this cover of the Tanya Tucker song. Brooks' did rewrite the song and put his own spin on it. It clearly worked, as it went to the number 1 spot back in 1991.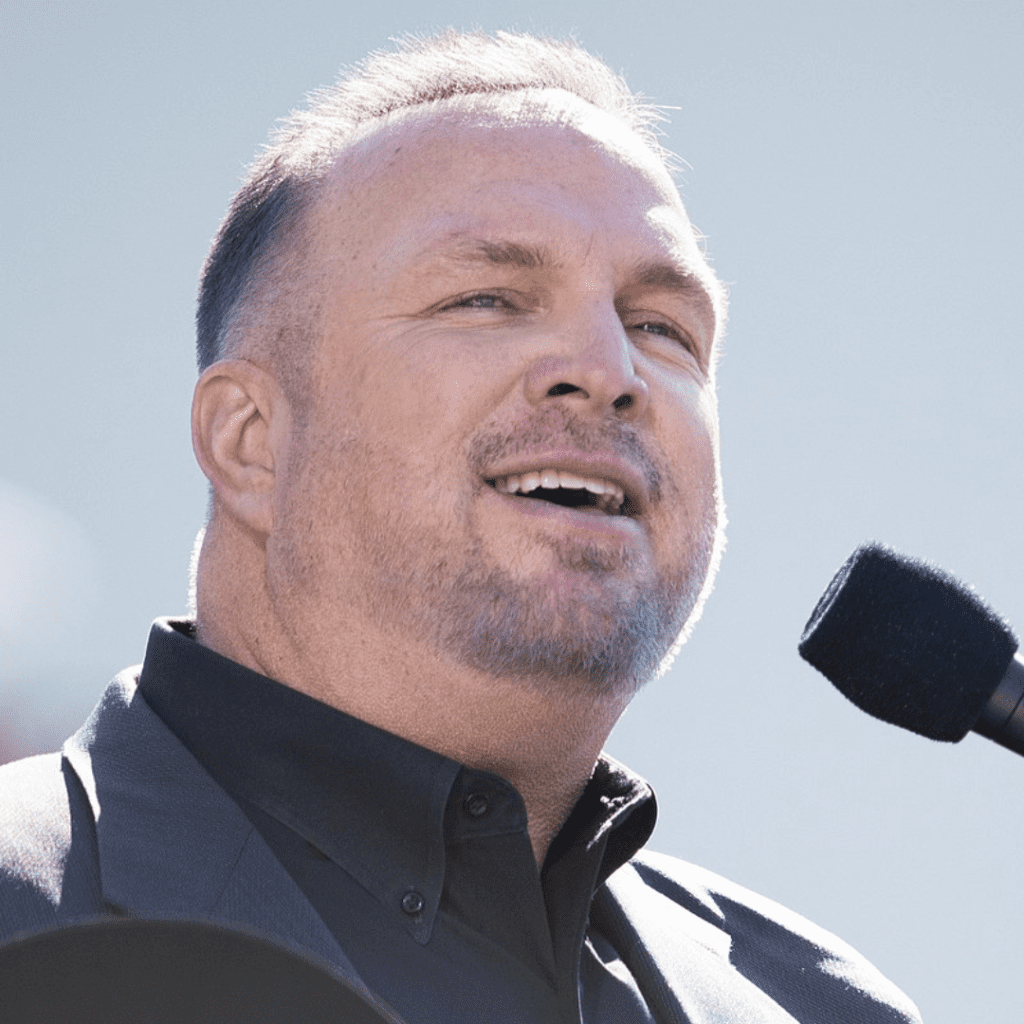 The song is about a married couple who get into a huge fight as the weather turns dark and stormy, so the thunder in the title refers to both the argument and the weather. Brooks is clearly a country superstar, so many of his songs have become memorable, and this one is no different.
I've Got A Tiger By The Tail
This catchy tune is one of Buck Owens' most popular songs. Owens is one of the main artists responsible for the rise of the country genre out west in California, away from the main hub of country music in the South of America.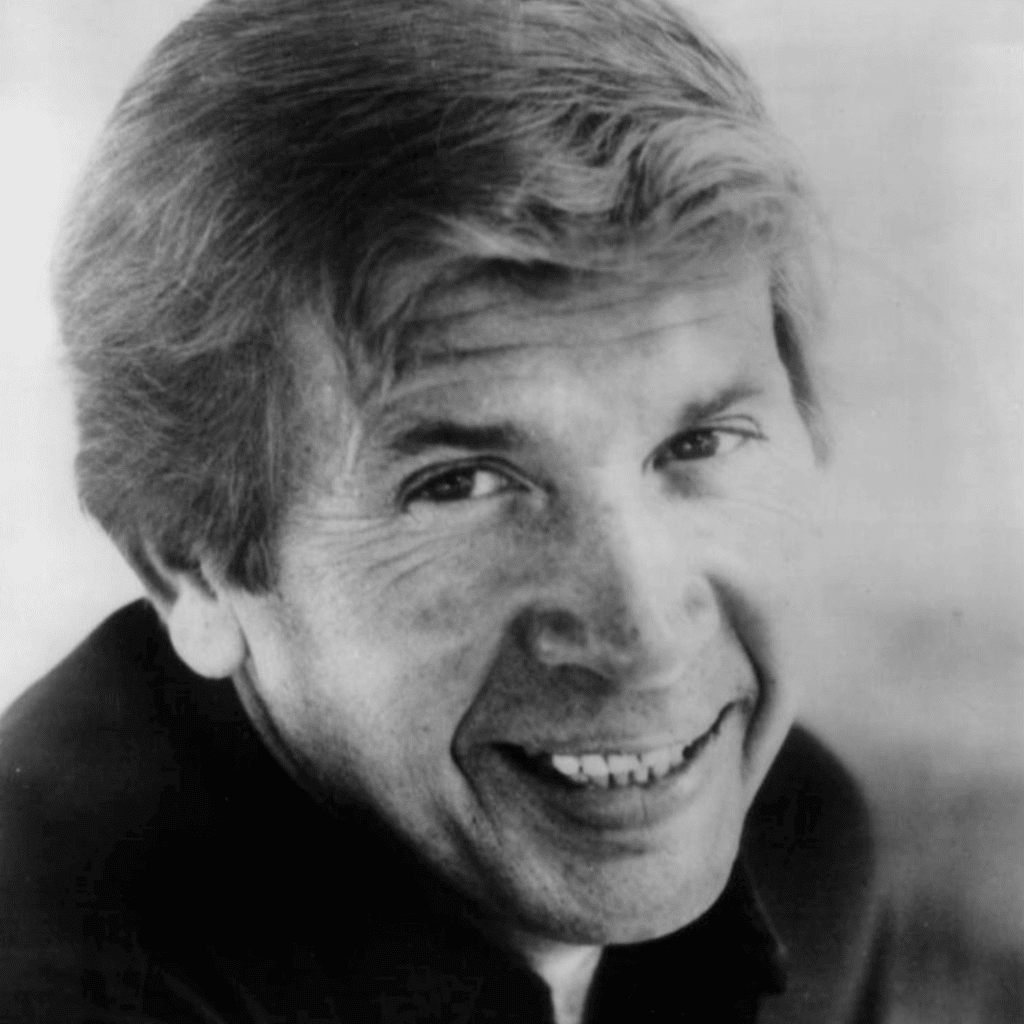 This song is said to have been inspired by a billboard advertisement for Esso, the gasoline company, and features Owens' classic sound, which has a different sound to classic country music but with the same essence. Because Owens was one of the founding fathers of western country music, this song is iconic.
Settin' The Woods On Fire
The iconic Hank Williams has once again made this list. Writers Fred Rose and Ed G. Nelson gave this simplistic tune to Williams to record and release. The song has some clunky rhymes and isn't very complex, but it is a great display of emotion.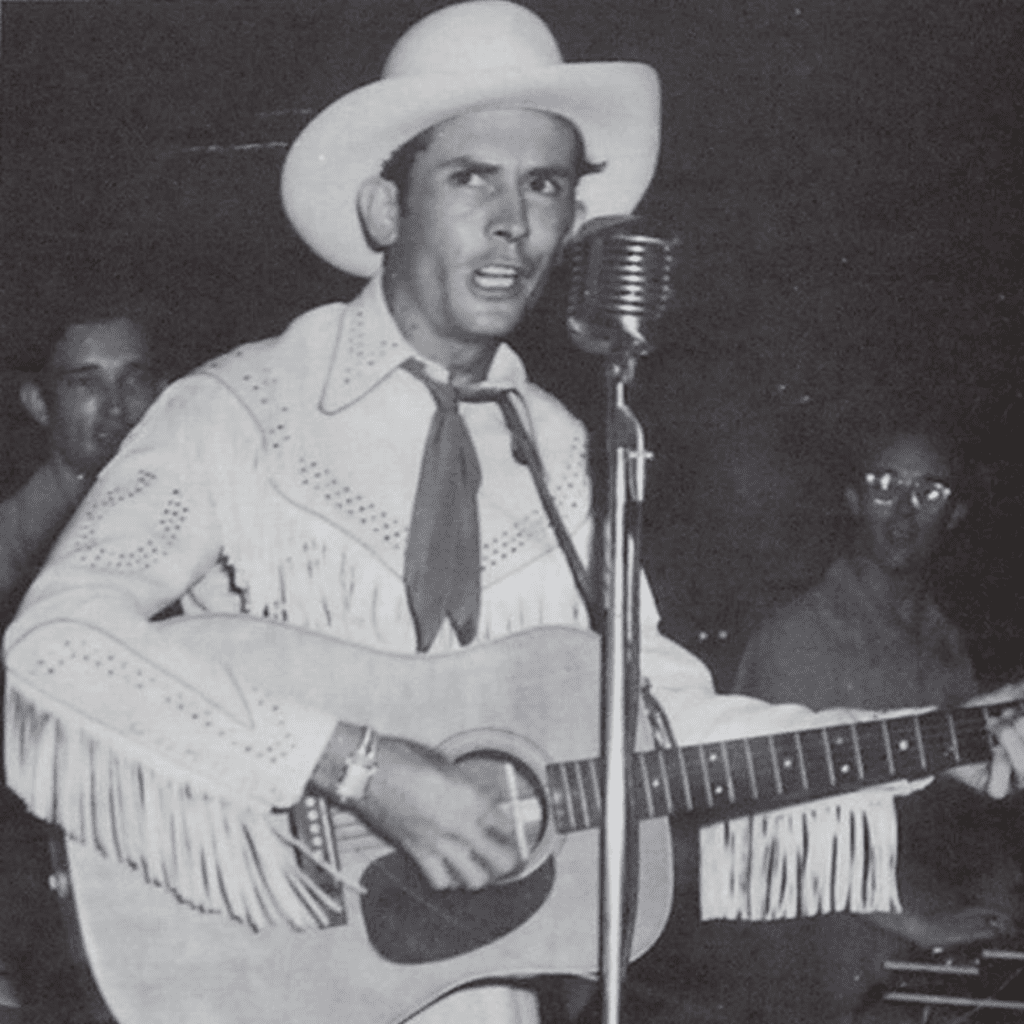 The song is a country anthem of fighting for one's right to party – which was a popular theme for the 1950s. Williams put his spin on the story and turned it into an honest and emotional song that has become wildly popular.
It Wasn't God Who Made Honky Tonk Angels
This song was one of the trend-setting response tracks that rap artists have now taken and run with to highlight the 'beef' within that genre. Kitty Wells released this song as a response to The Wild Side of Life by Hank Thompson.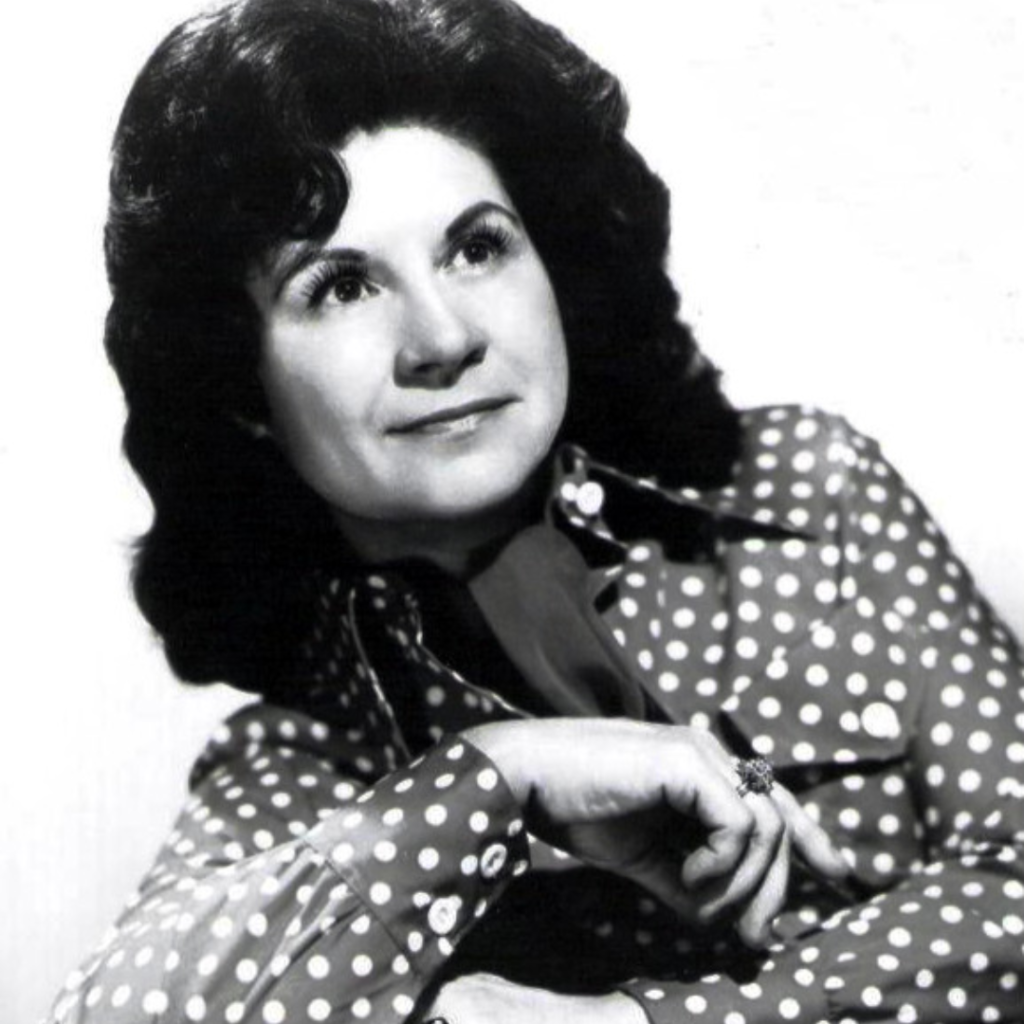 Thompson painted a picture of a man who loved a woman who was allegedly a harlot. Wells responded with this early feminist-era song that called out the men who were cheating on their partners. The song was so popular that it was the first time a female had a number 1 hit.
Goodbye Earl
The Chicks (formerly the Dixie Chicks) have had a number of controversies throughout their careers, and this song was no different. It was released just before the girl group found themselves in political turmoil, so all ears were on them ahead of their 4th album.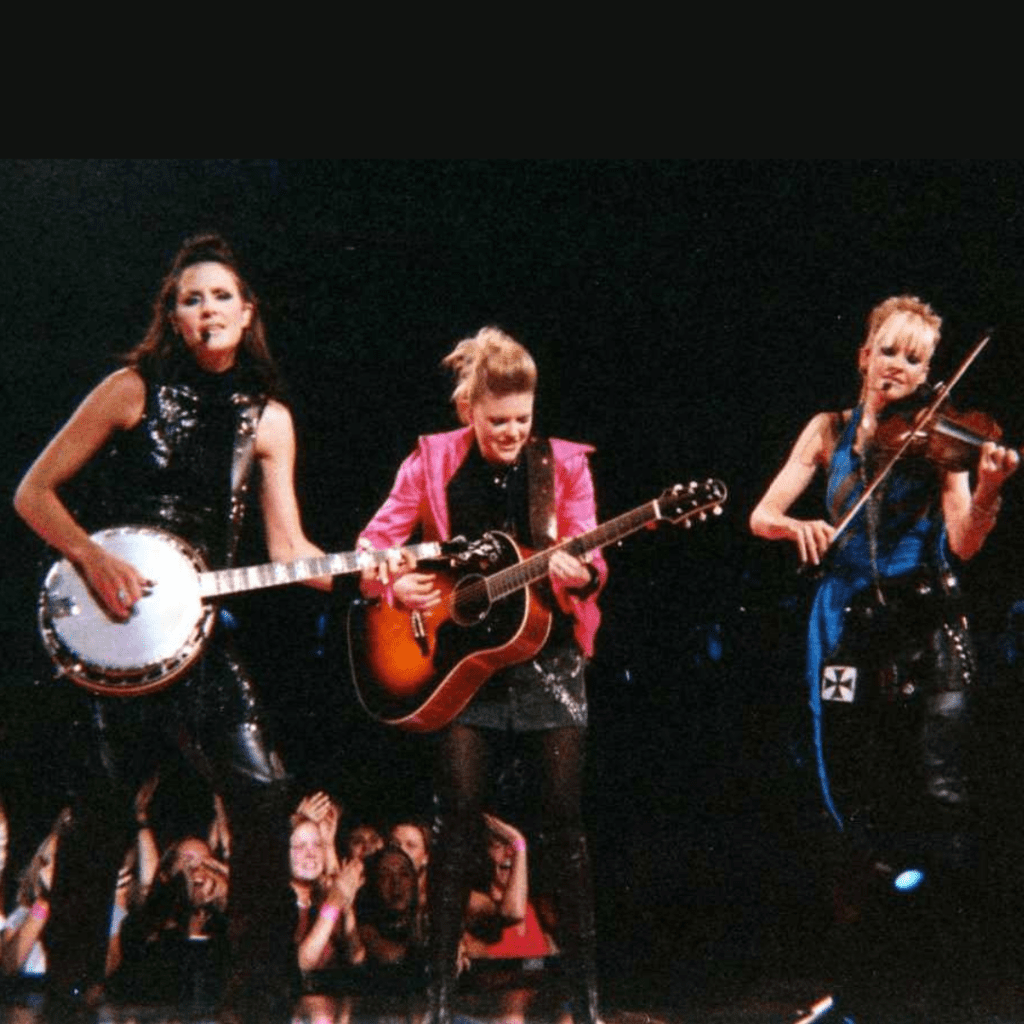 This song is about a woman who gets revenge on her ex-partner, who was violent toward her. In the 90s, this topic was very taboo, so many radio stations refused to play their song. However, the song was a great way to raise awareness about this issue.
Man Of Constant Sorrow
This 1950s song has a very tragic title, but it actually has origins in folk music and features the iconic banjos and acoustic guitar. The song was originally a church song in the 1800s, but this version really brought it into the mainstream.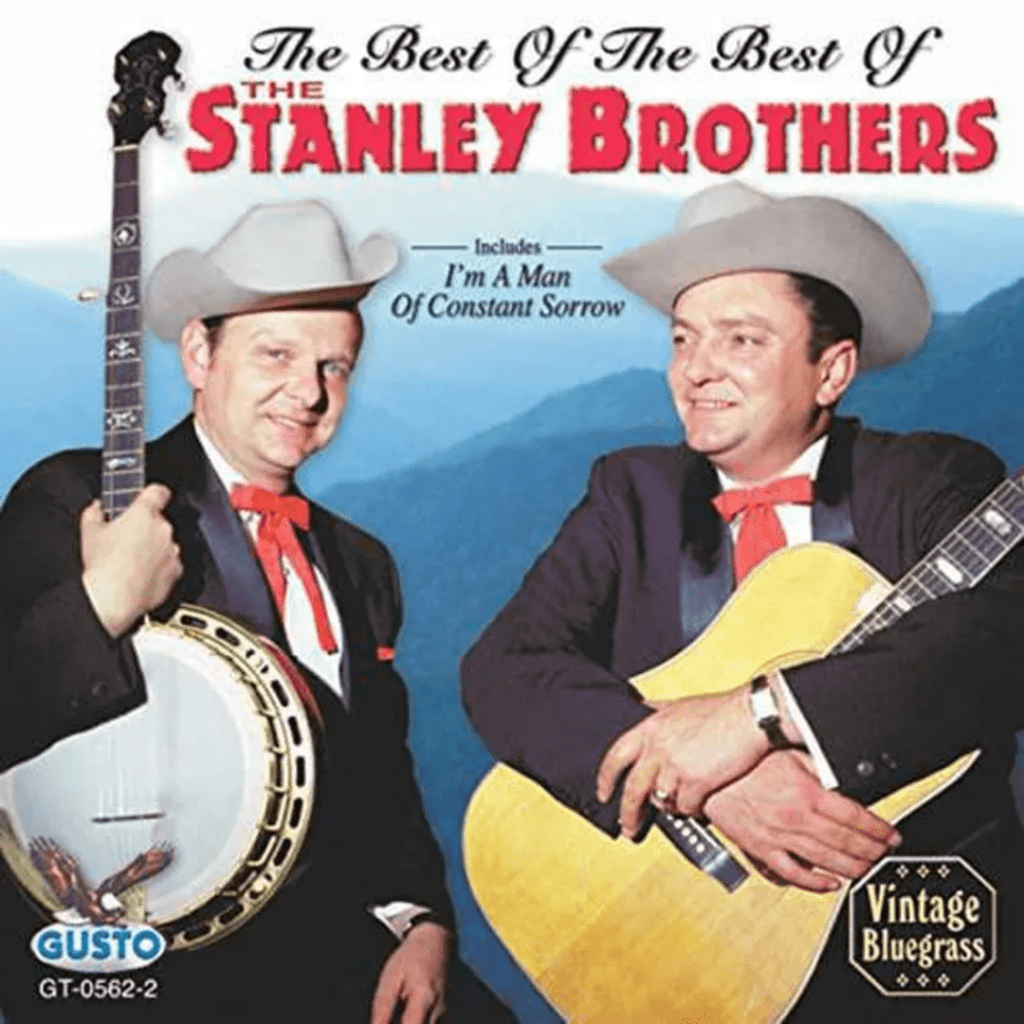 The song has become so well known that the likes of Bob Dylan, Joan Baez, and Judy Collins have all done covers. It was even released again in the 2000s for the film, "O Brother, Where Are Thou?." The song is so memorable that it has been done and redone for over 200 years.
Streets Of Bakersfield
Buck Owens once again makes the list as the king of the Bakersfield sound. A number of his songs are very memorable. Owens originally released this song on his own but then recorded it with Dwight Yoakam for his album.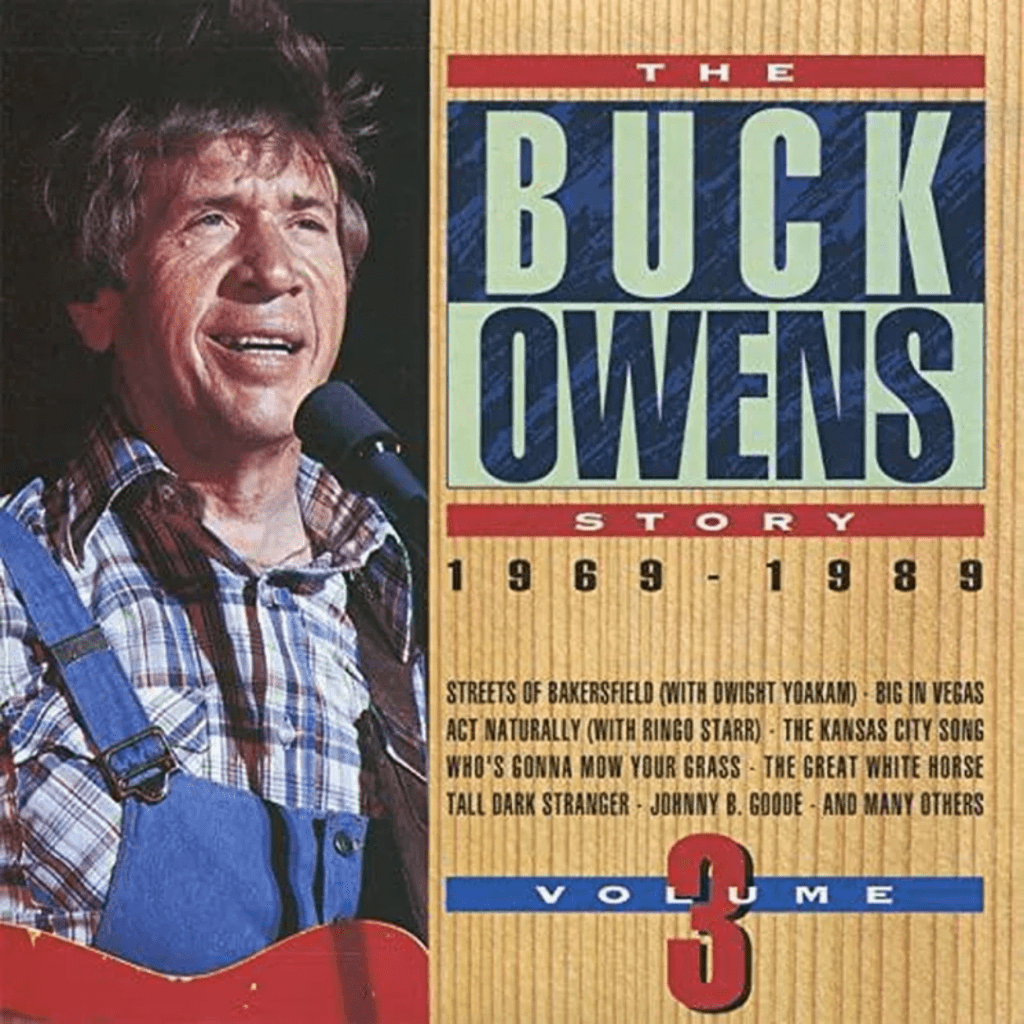 The duet came 15 years after it was originally released and gained much more popularity as the younger fans of Yoakam and older fans of Owens both listened to and bought this album. It also brought Owens' sound to the next generation.
Don't Get Above Your Raisin
Although this song has a funny-sounding title, it was actually a common phrase used in the South about staying grounded. The song was originally meant to be a poem in the 1950s but was then turned into a country song.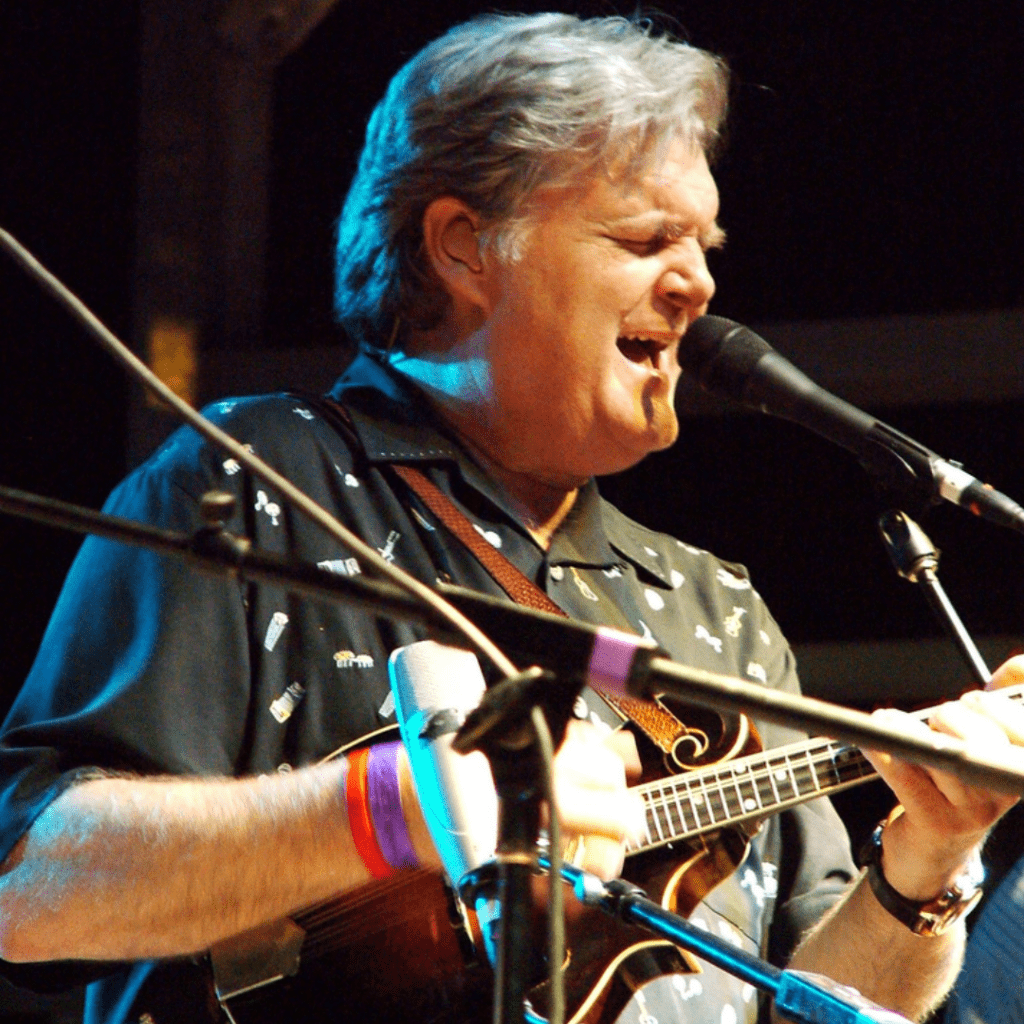 This version is a cover of the original that was released by Ricky Skaggs in the 1970s. The song is about remembering your roots and not letting fame and fortune get to your head. The song has a timeless message, so no wonder it continued to get loads of attention.
You Don't Know Me
This song by Ray Charles was iconic for two clear reasons: the music was so good and because of the social impact. Known as a 'white' genre, country music was quite segregated in the 1960s when this song was released.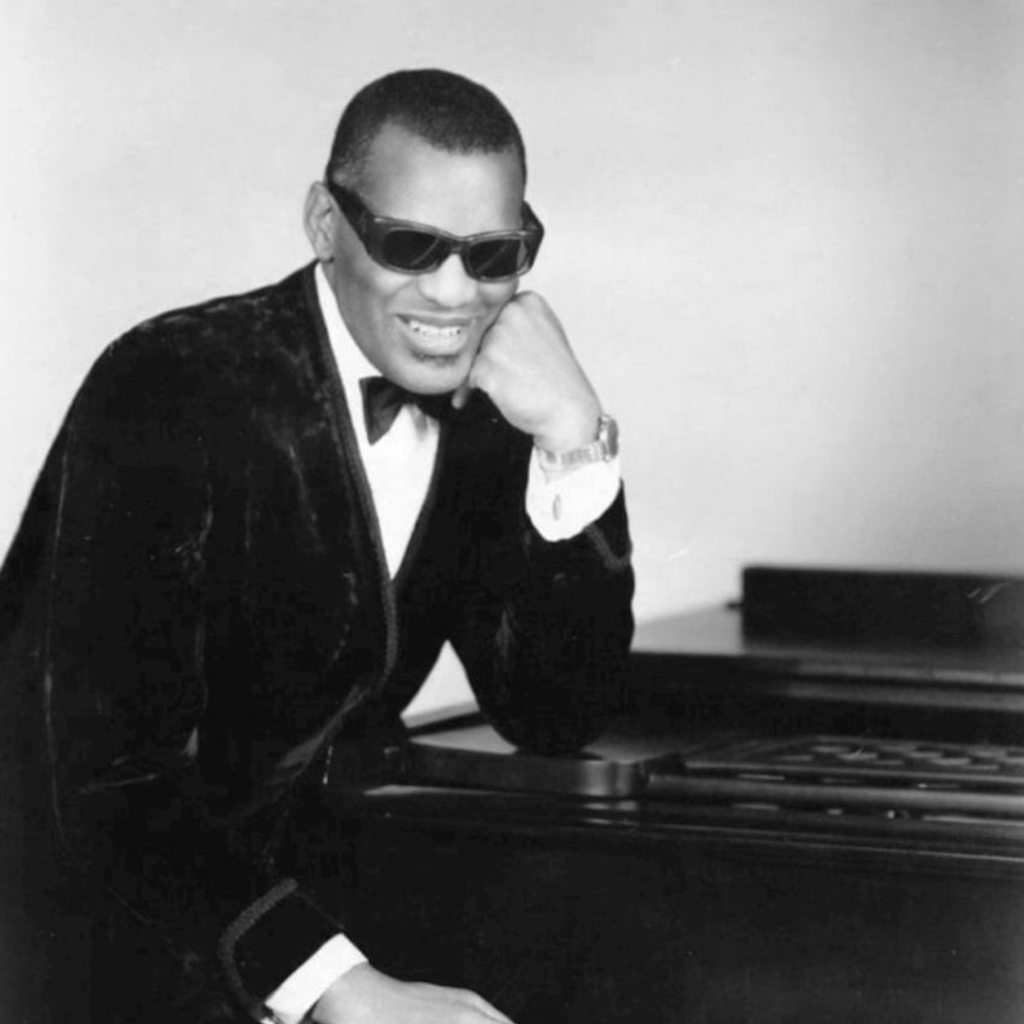 Charles is a black man and infused his music with the soulful influences of the jazz scene that was popular among people of color in America at the time. This song gained many fans in both the country and soul genres, and that is why it has earned a spot on this list.
Me And Bobby McGee
This song was originally released by Kris Kristofferson, but the most memorable version is Janis Joplin's 1971 cover. It gained so much popularity that Kristofferson's label actually reprinted his record to leverage the success of Joplin's version of this song.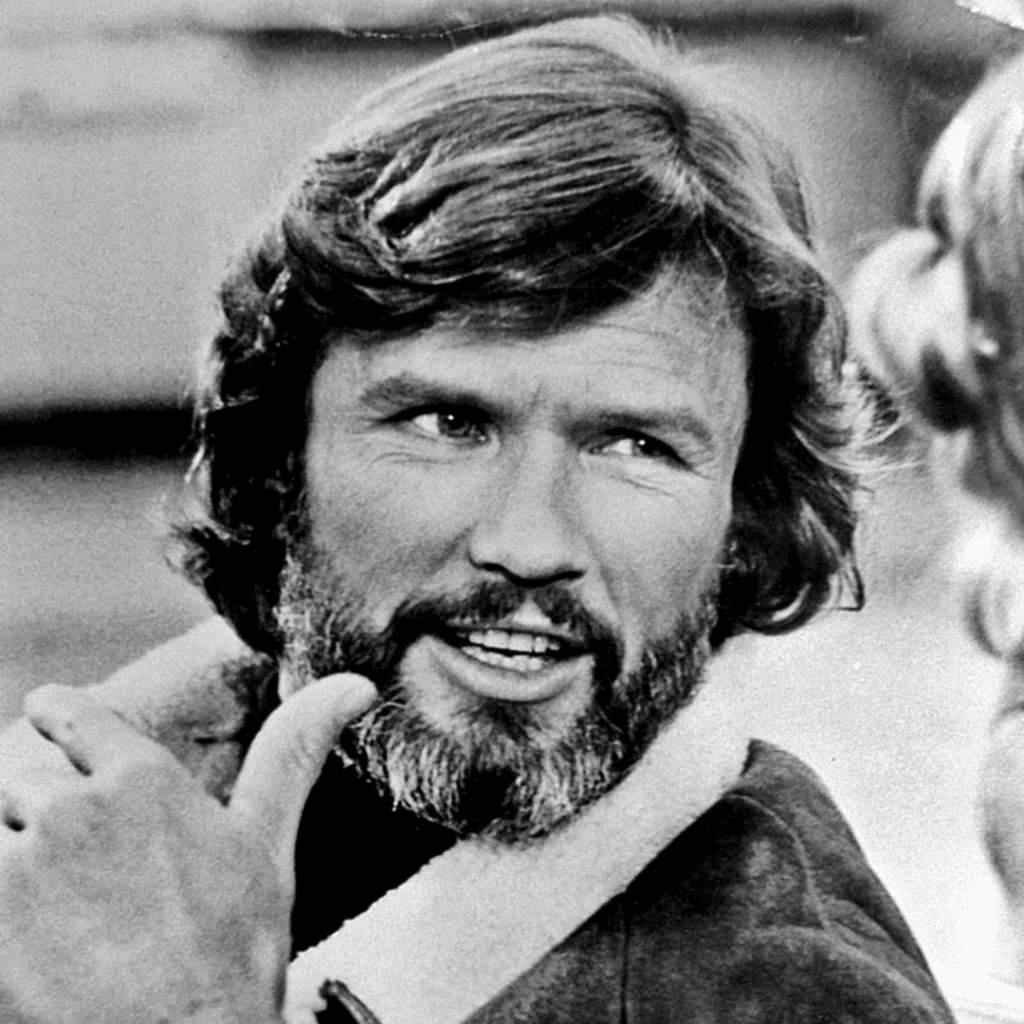 Joplin's version is obviously much less country than Kristofferson's, but it still has that country essence to it, given the origins of the song. The story is of the narrator and a fellow drifter who hitchhike together. Because of the popularity of Joplin's version, the original has to make it onto this list.
Are You Sure Hank Done It This Way
This song, released in the 1970s, is an introspective criticism of the country music industry and accuses the new country stars of straying too far from the original roots of the genre. Waylon Jennings sings about "rhinestone suits and new shiny cars" that were everywhere in the industry at the time.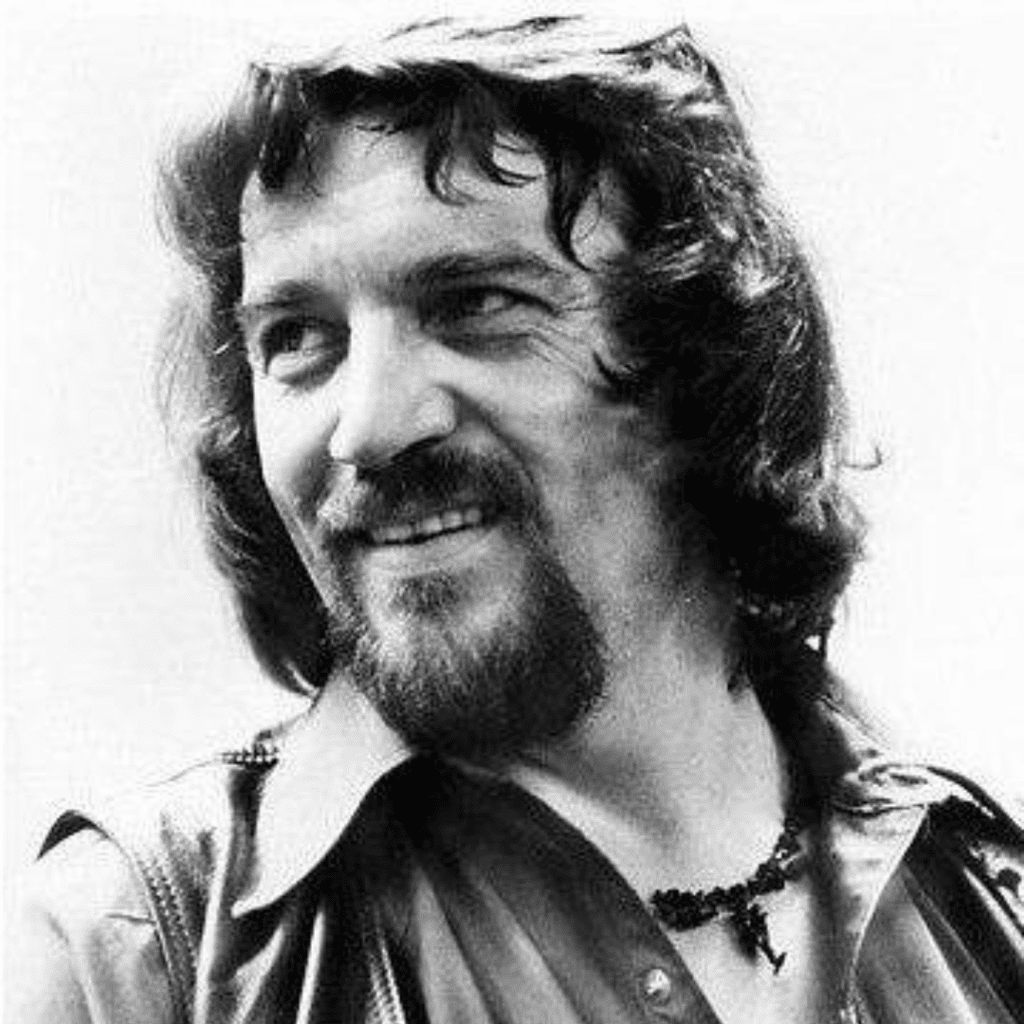 The title is Jennings asking the industry if the "hillbilly Shakespeare," Hank Williams, would approve of the way the current country stars are acting. Given that country music had very humble roots, Jennings was critical of the wealth signposting in the modern genre.
Blue Moon Of Kentucky
Bill Monroe is a Kentucky native and was one of the forefathers of 'bluegrass' country music, named after the state. The influences include gospel and swing music, which were popular throughout Kentucky. This song is Monroe's most popular song by far and is one of the most iconic bluegrass songs.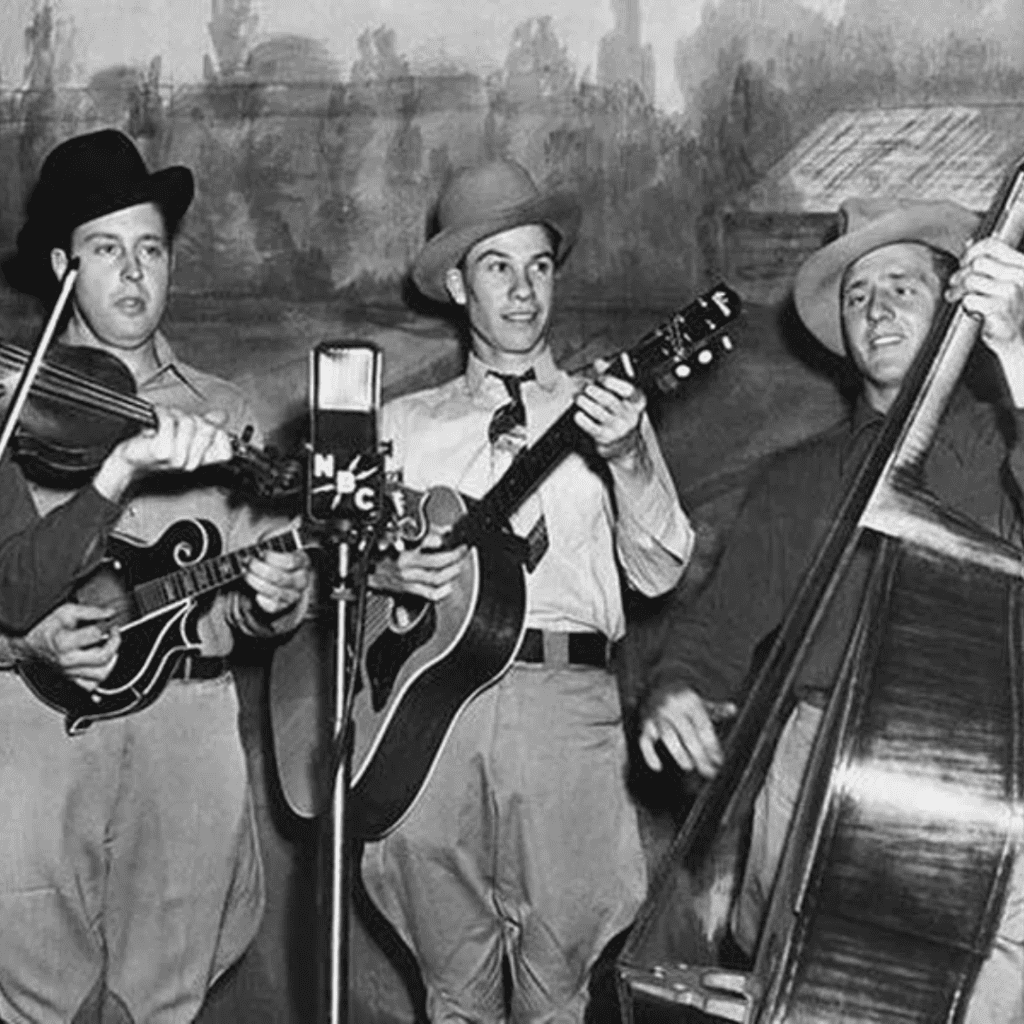 The song became so popular that it was covered by some superstars in the country scene, including fellow Southern native Elvis Presley. This level of fame surrounding the song was so big that it has now become the official song of the state.
If You've Got The Money, I've Got The Time
This was Lefty Frizzell's breakout song before he was considered country music royalty. He co-wrote and released this upbeat song in the post-war era about going to bars and other night entertainment someone. That someone could be a friend or a very special kind of friend.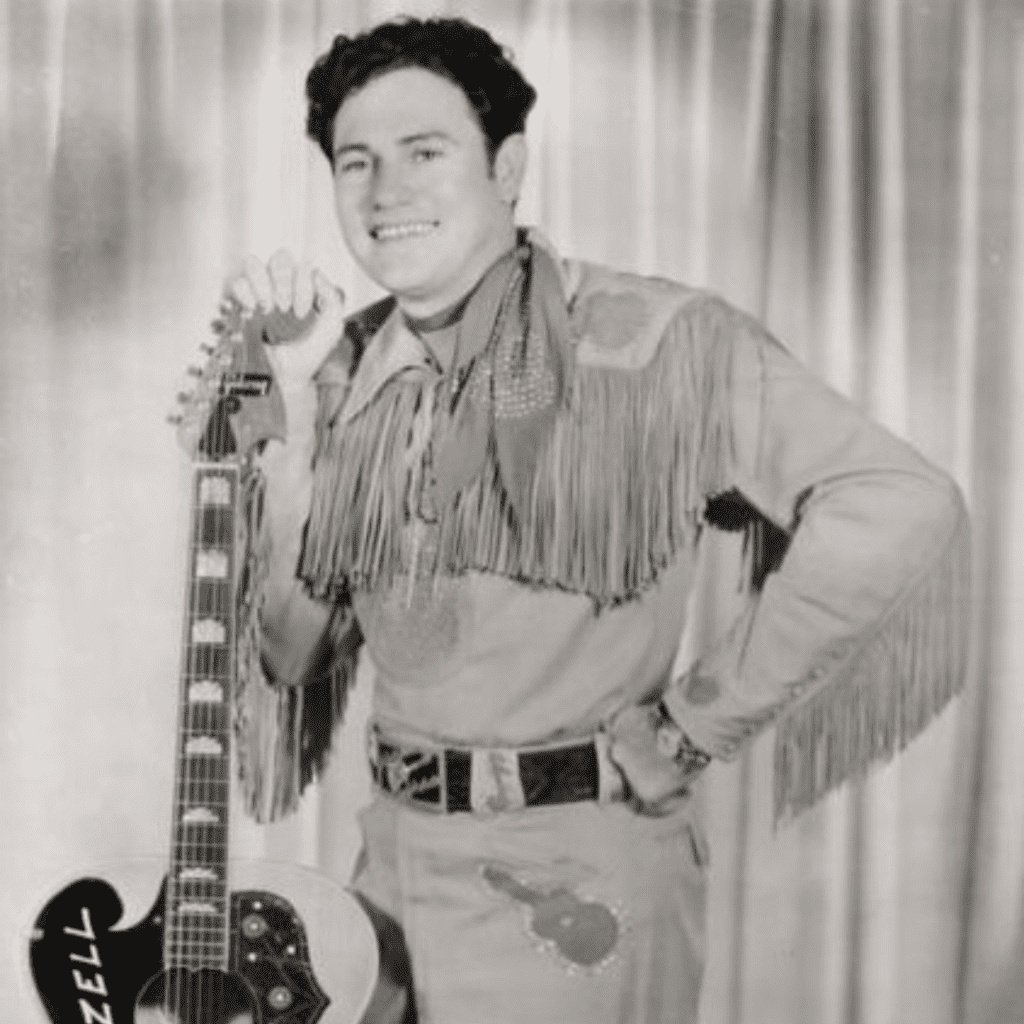 The sound and message clearly worked in getting Frizzell's name out there, as this song became hugely popular and ended up being covered by the likes of Merle Haggard and George Jones. Even though it was released over 70 years ago, the song is still one of the most iconic country songs.
Don't Come Home A' Drinkin (With Lovin' On Your Mind)
Loretta Lynn was the stereotypical coal miner's daughter, and by 24, she had been married for nine years and had a handful of children with her husband. The marriage wasn't all smooth sailing, though, which gave her plenty of material for her music.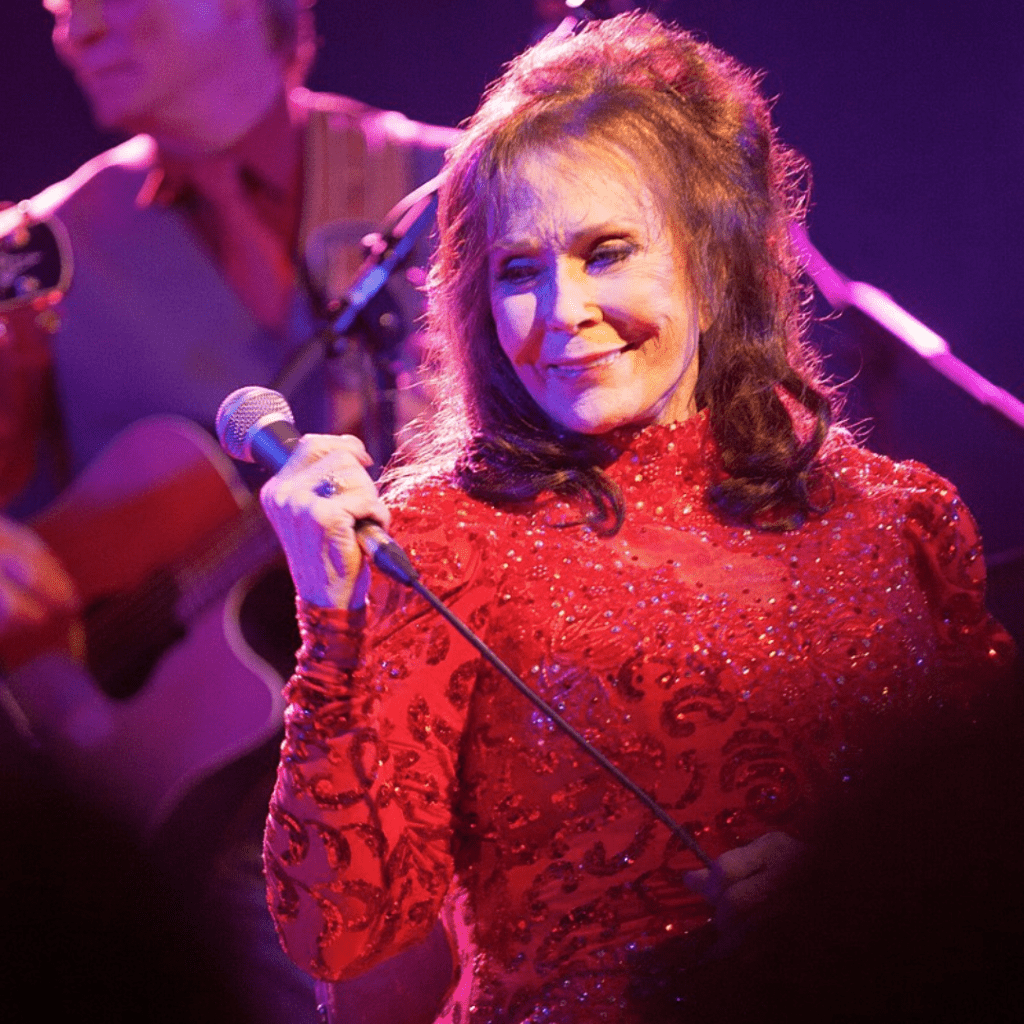 Her husband, "Doolittle" Lynn, had a habit of knocking back a few drinks in the evening and coming home in some deplorable states. This song clearly had a relatable message in the 1960s, as it became her first number 1 hit.
Wichita Lineman
This song encapsulated the essence of classic country music, being the story of the everyman and issues/feelings about blue-collar work. This song is about a man in Kansas who is a telephone operator and feels lonely as he only connects people with other people on the phone.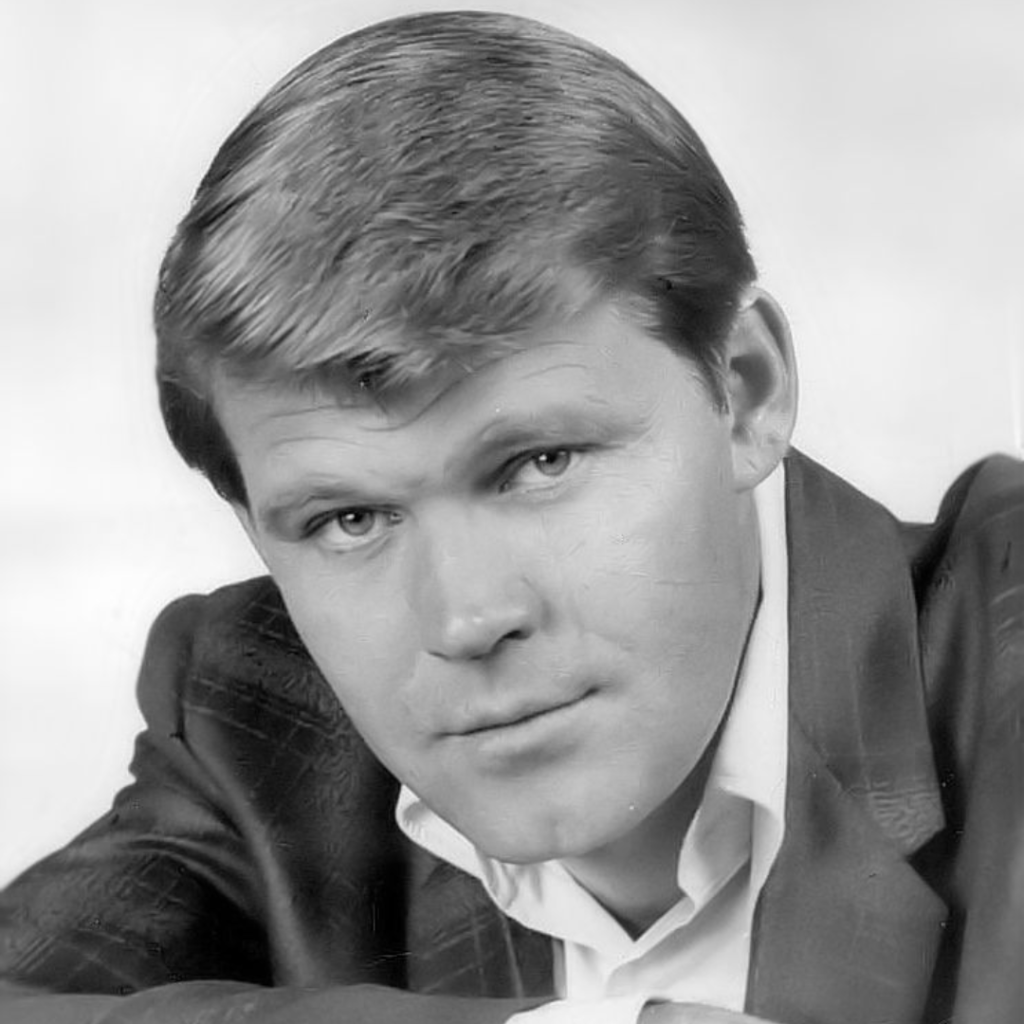 Granted, this song was released in the 1960s when this job was much more prevalent, and the message was more relatable to the general public. The song is considered to be the first existential country song, which rightfully earns a place on this list.
All My Ex's Live In Texas
George Strait was one of the first country crossover stars, leading the way for the likes of Garth Brooks. Strait's music traveled to listeners far and wide and really broke out of the Southern area where country music is most popular.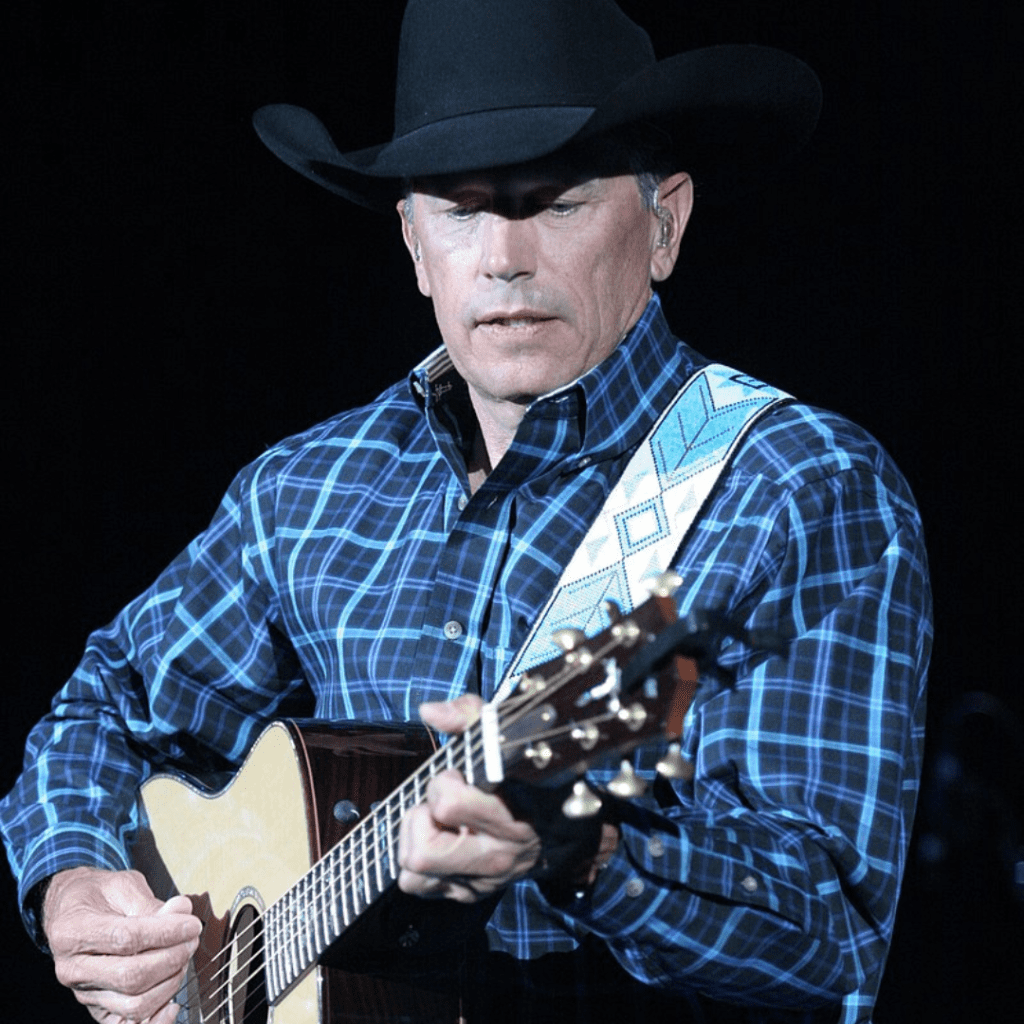 Sanger D. Shafer wrote this song with his fourth wife, which is quite ironic given the title, and then gave it to Strait, who worked his magic on the tune. The song obviously resonated with listeners, as it shot straight to number 1 on the charts.
Somebody Should Leave
This song by Reba McEntire is a love song of a different kind and tells a story about a loveless marriage in which both people feel really stuck. Neither wants to leave and start fresh, but they know that the marriage is no longer fulfilling them.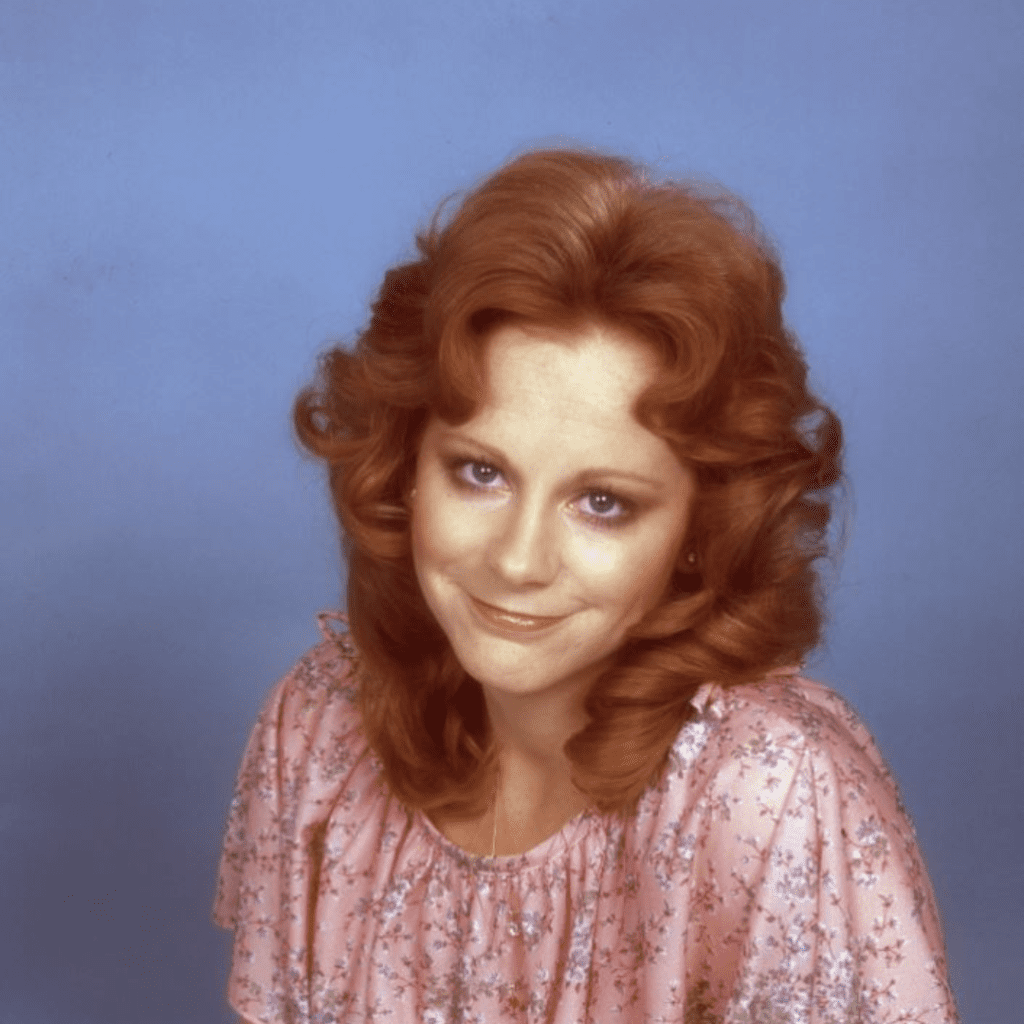 This very relatable story gained McEntire loads of fans of this song, especially in the 1980s when divorce rates were still low. She manages to trap a universal feeling about the end of a relationship in this song, which makes it one of the most memorable.
Wabash Cannonball
The original of this song was released in the 1880s and is about American train travel. However, the version we are talking about here is the 1936 cover of the song by Roy Acuff. Acuff is known as a pioneer of country music.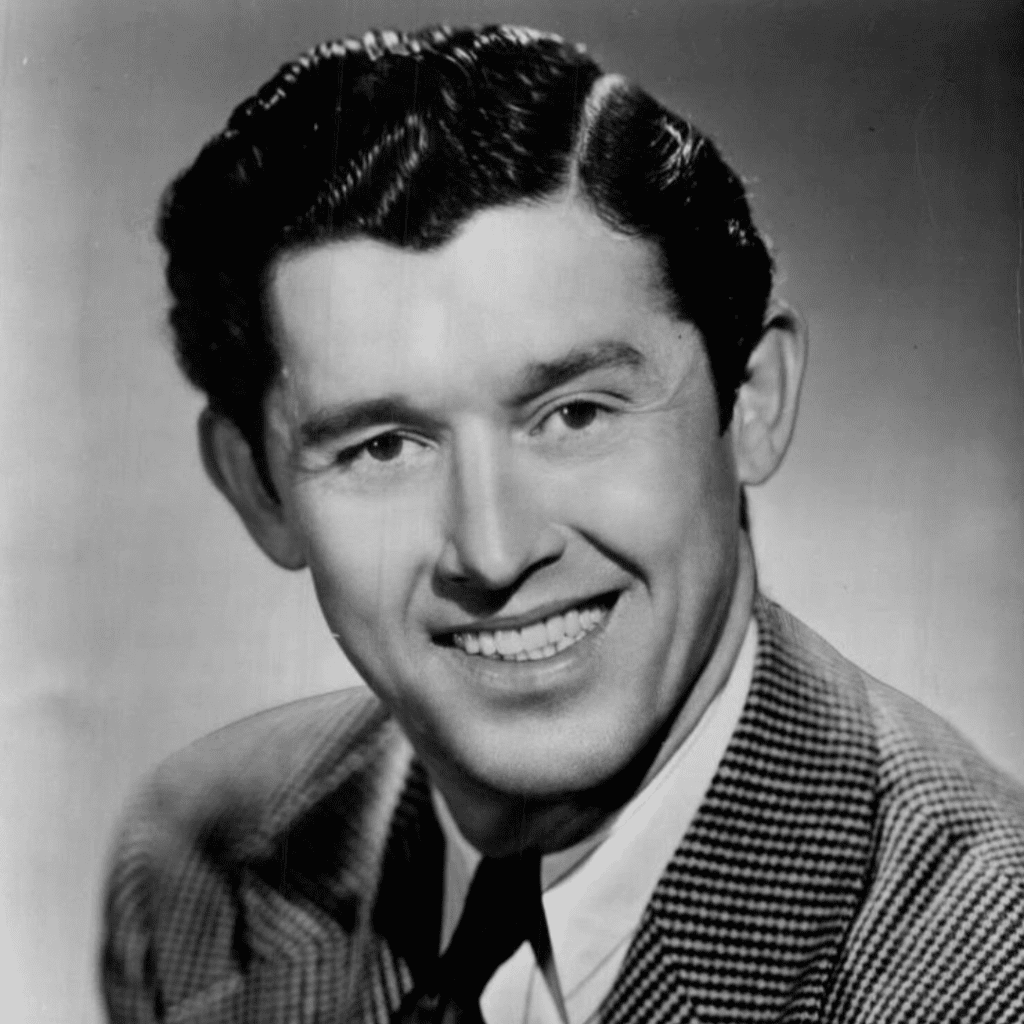 This was released at the time when thousands of people were going back to work as part of the New Deal, and this song, which spoke of the American spirit and work attitude, was a great listen after the Great Depression.
Coal Miner's Daughter
Loretta Lynn, mentioned above, was actually a proud coal miner's daughter in real life. She was never shy about this either. She recognized that, although the family didn't have much money due to the small miner's wage, their home was filled with love and faith.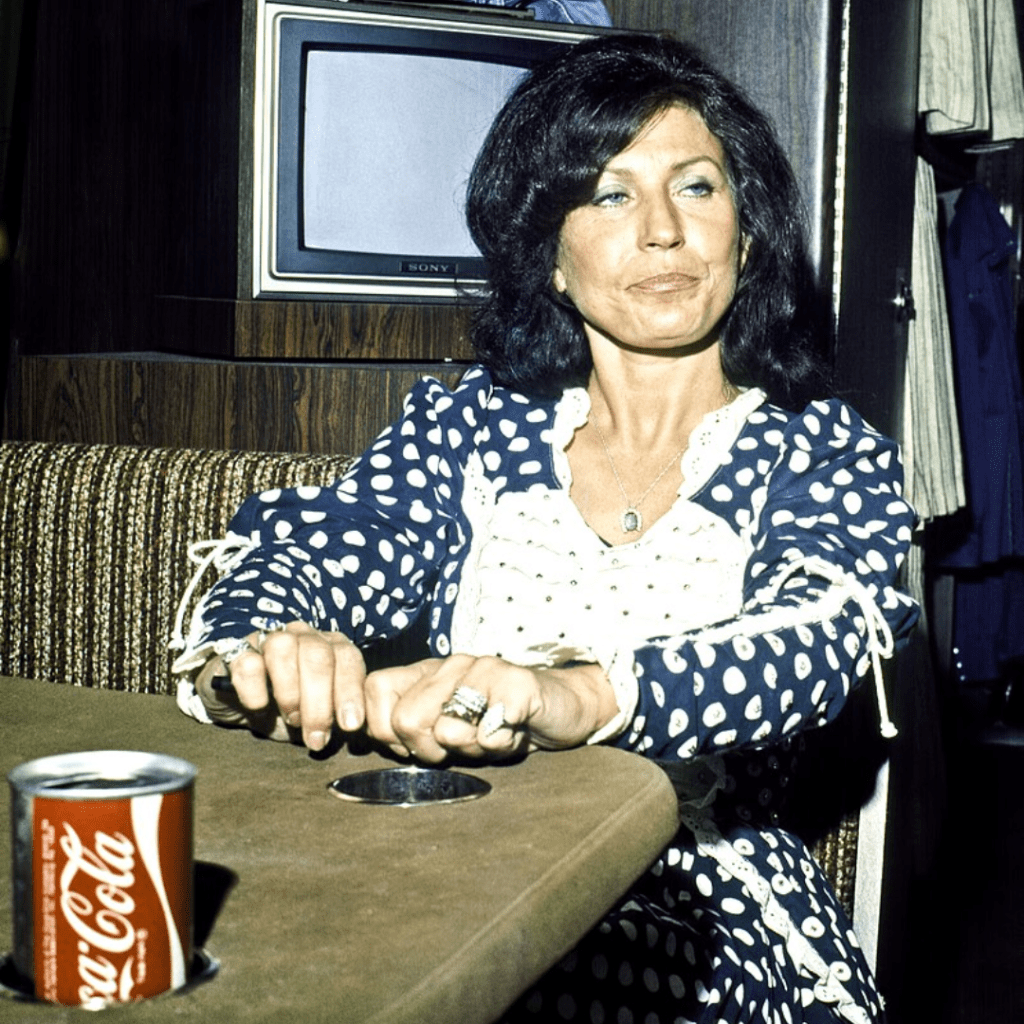 Lynn wrote this song herself. The song topped the country charts, became Lynn's signature tune, and the title became the name of the 1980 biopic about her life. The actress who played Lynn in the biopic also earned an Oscar for the role!
Kiss An Angel Good Morning
Charley Pride was another forefather of the breaking down of barriers between races in the country music scene, which has been mentioned previously in this list. This song was his most successful and gained loads of success across the nation when it was released.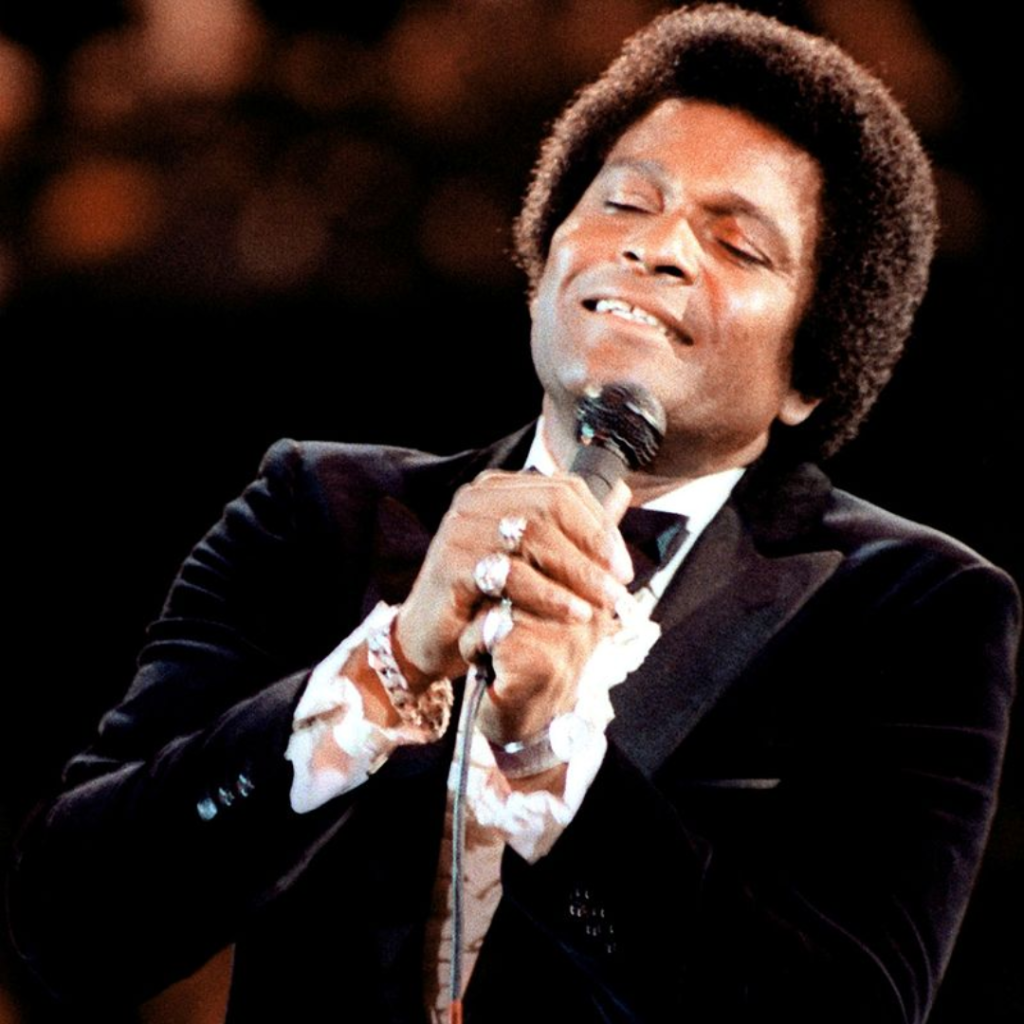 Pride sings of a man's luck that he wakes up to his wife each morning, with whom he is wildly in love and thinks is the most beautiful woman ever. The beautiful story was hugely popular, and Pride was then inducted into the Country Music Hall of Fame in 2000.
This One's Gonna Hurt You (For A Long, Long Time)
Marty Stuart, born and raised in Mississippi, has always been a force in the country music genre and featured a lot in the 2019 documentary 'Country Music' by Ken Burns. For this song, he had a duet with fellow star Travis Tritt.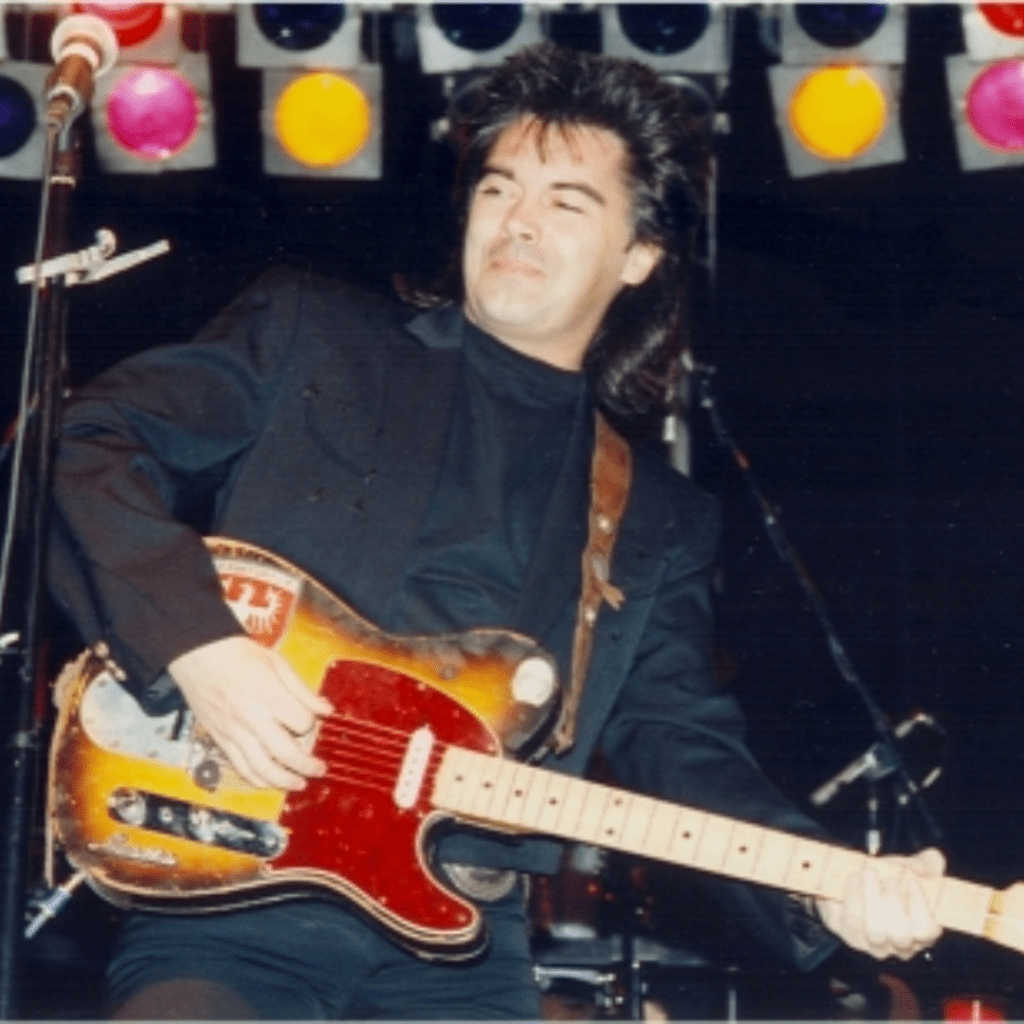 The song was hugely popular in the summer of '92, especially in America and Canada. The duo clearly worked well together, as they earned a Grammy for Best Country Collab for another track, The Whiskey Ain't Workin'. The song was everywhere, so it has now become instantly recognizable.
Can The Circle Be Unbroken
A.P. Carter and his family were all musically gifted, so he brought the family to the 1927 Bristol Sessions in southwestern Virginia. He had the hopes that he would be able to capitalize on the family talent and make some good income.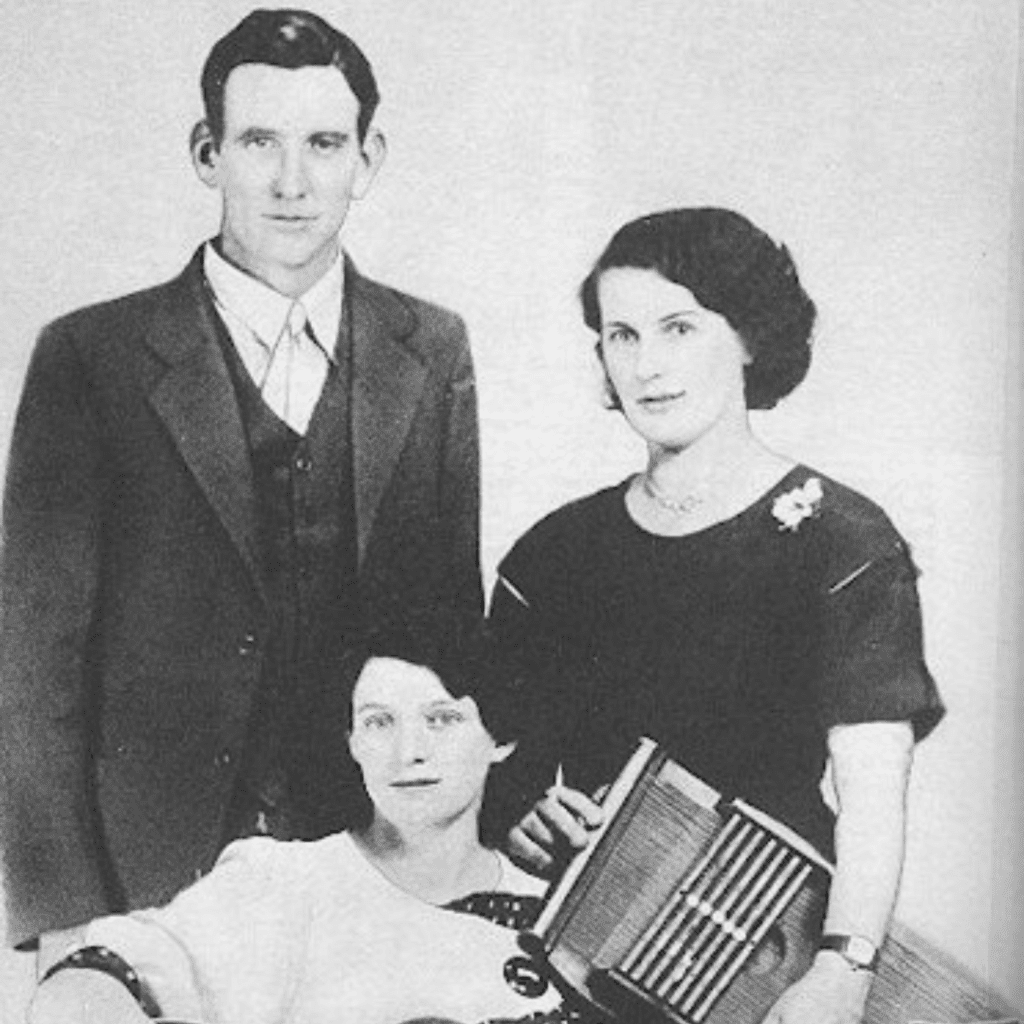 This was one of the songs that the family recorded at those sessions. At the beginning of the century, the spiritual song was a huge hit and has become so iconic that it was the opening track in the 2019 documentary 'Country Music.'
The Gambler
This song, aptly named about the trials and tribulations of card games, was originally written in 1976 by Don Schlitz. It passed through a few hands in Nashville at the time before it landed in the lap of Kenny Rogers, who recorded the song.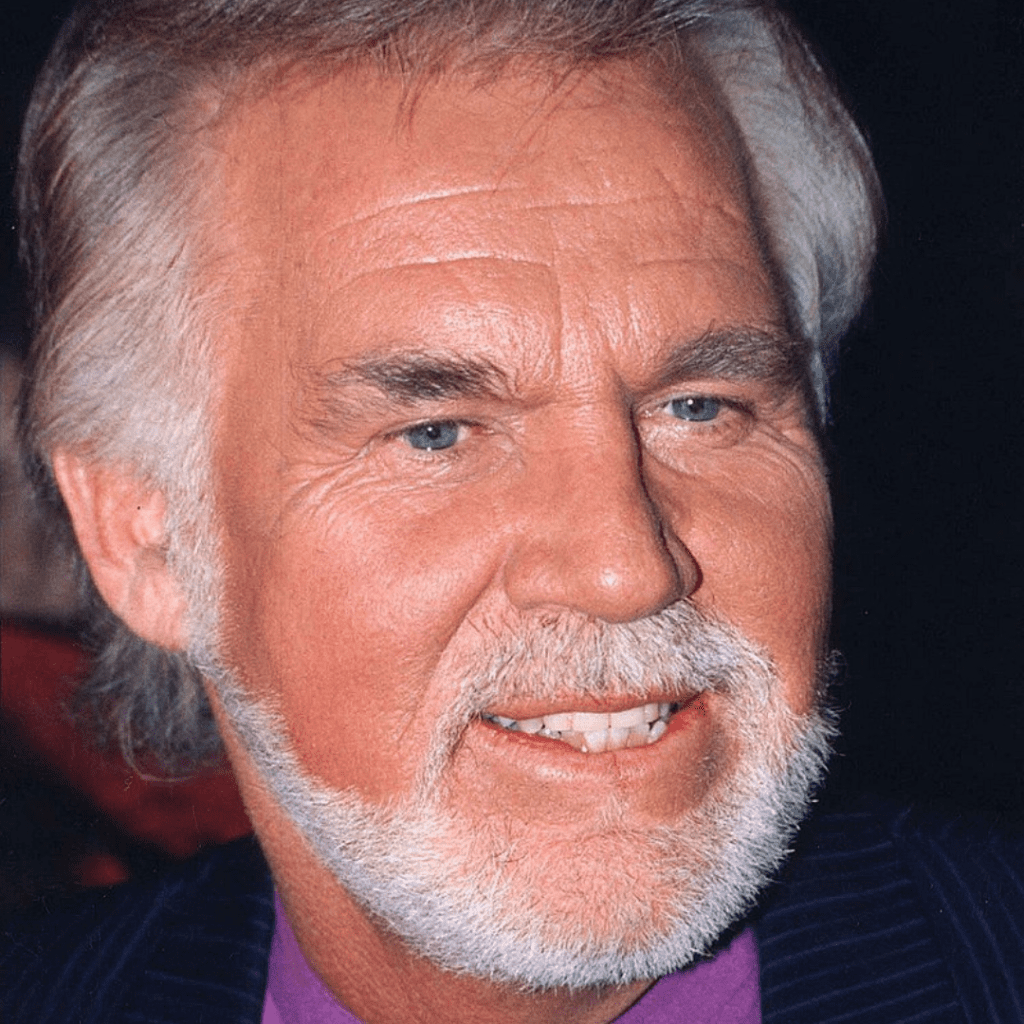 Rogers put his iconic voice behind the story in 1978, and it was an instant hit. It went straight up the charts and earned him a Grammy. For the rest of his life, Rogers' signature song was this, despite releasing so many other hits along the way.
Angel From Montgomery
This song was originally written and recorded by John Prine, and it appeared on his self-titled album. However, it has been covered a number of times – probably most famously by Bonnie Raitt. Prine tells the story of a woman who is struggling with aging.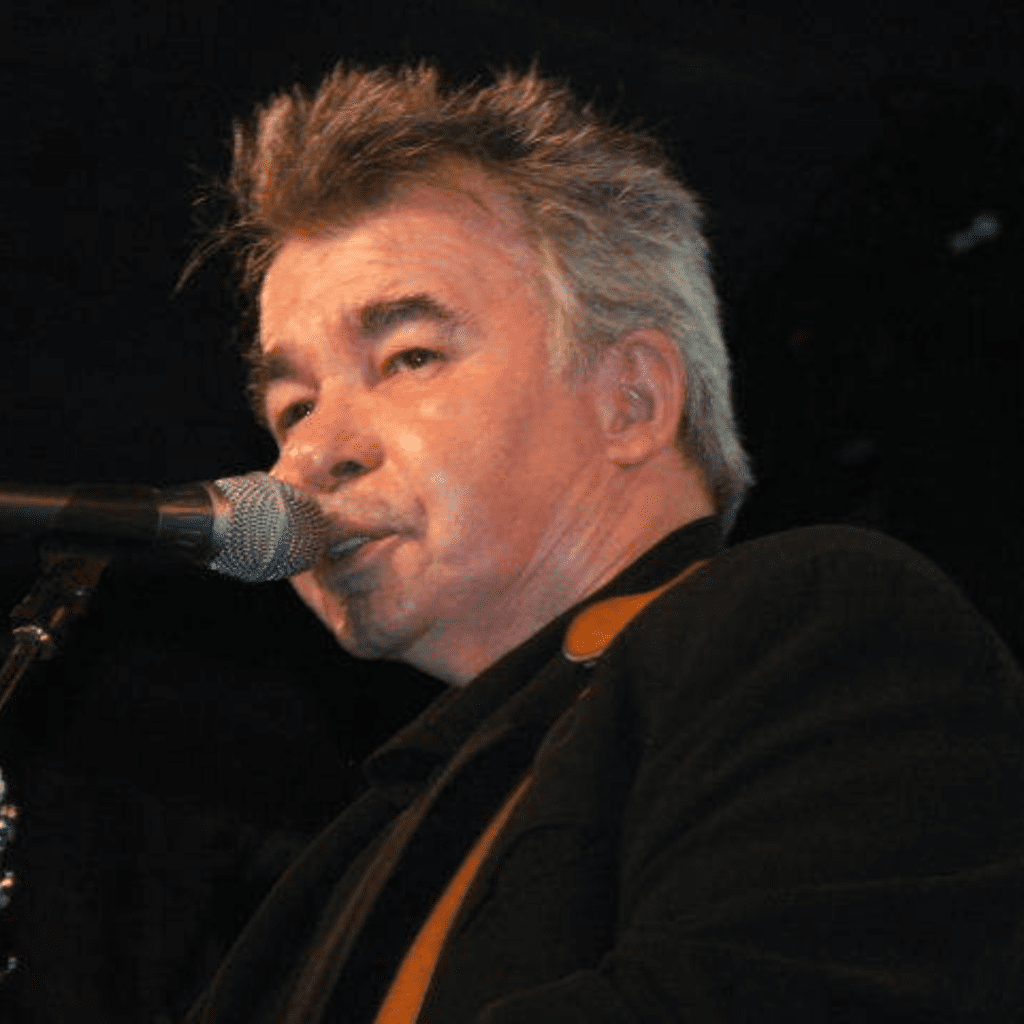 Although the woman is only middle-aged, Prine takes the opportunity to assure her and send her some love. He sets the story in Montgomery to pay tribute to the country icon Hank Williams, as he is buried in this Alabama town.
Walking The Floor Over You
Artist Ernest Tubb made his career in country music with his unique ability to yodel. He lost the ability to yodel in the 1930s and was concerned that his career had a tragically early ending. However, he continued to write and record songs.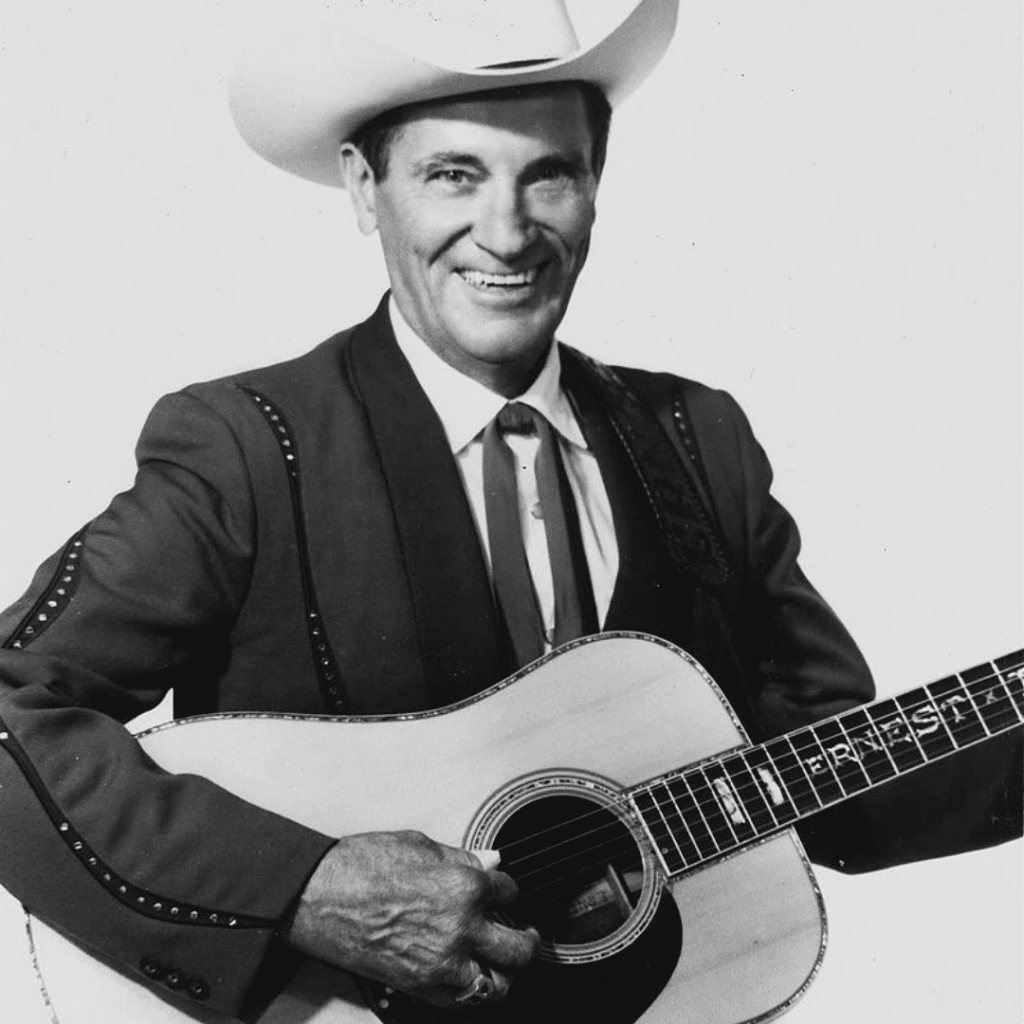 With his new-sounding voice, this song was a huge hit. Maybe because his voice wasn't completely perfect, but it was more relatable. Tubb is now credited as one of the first 'honky-tonk' singers and had a great influence on the genre, so this song is a must on this list.
Ring Of Fire
This iconic song started out sounding a little bit different, and it was originally written by Johnny Cash's eventual sister-in-law, Anita Carter. Cash was traveling with the Carter family when he came across the song, and he decided to reconfigure it.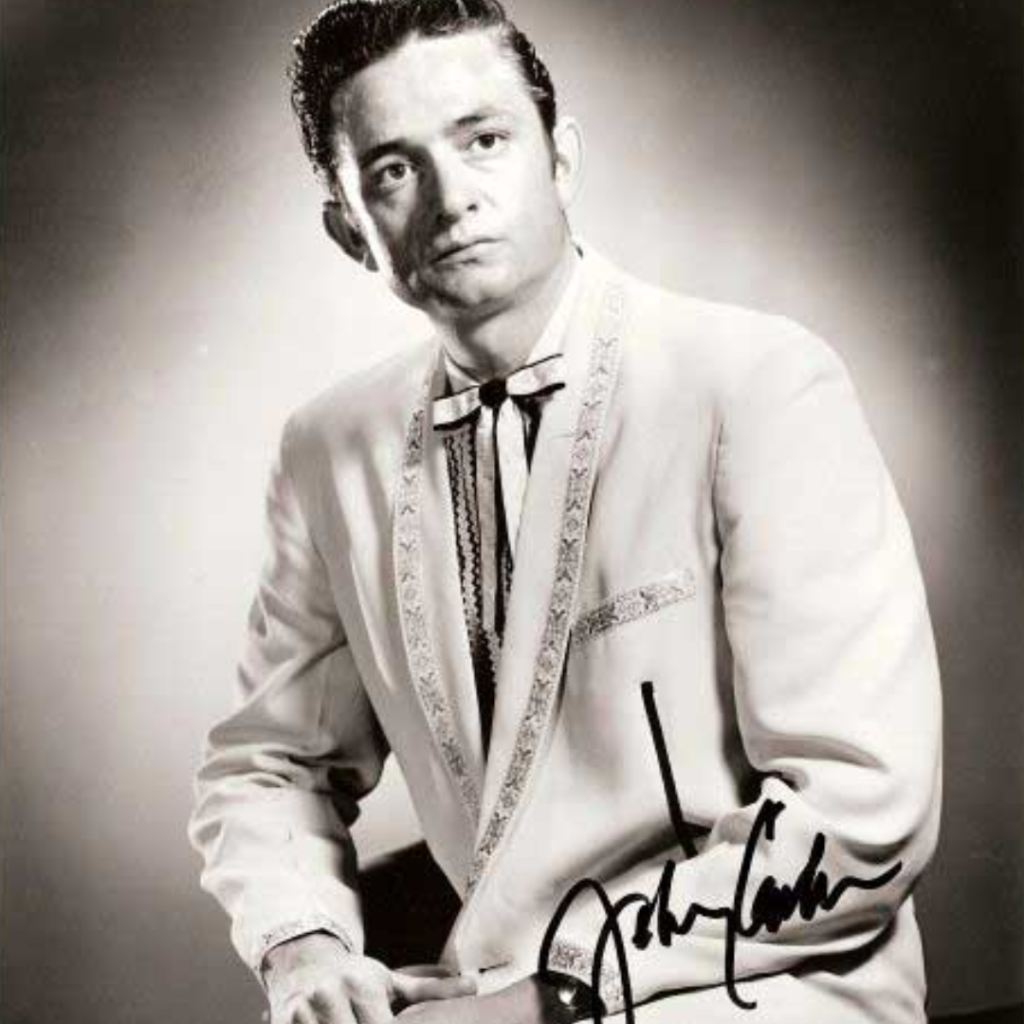 The changes and addition of the mariachi horns and his guitar obviously worked, as the song became hugely popular and is still renowned to this day. The popularity gained Anita some positive attention for her writing skills, and Cash married her sister, June Carter.
I Saw The Light
The Hillbilly Shakespeare once again appears on this list (we promise this is the last time, but he is just so iconic). In this post-war era, the gospel influence on country music was strong, and Williams' spiritual tunes were very well-received by the public.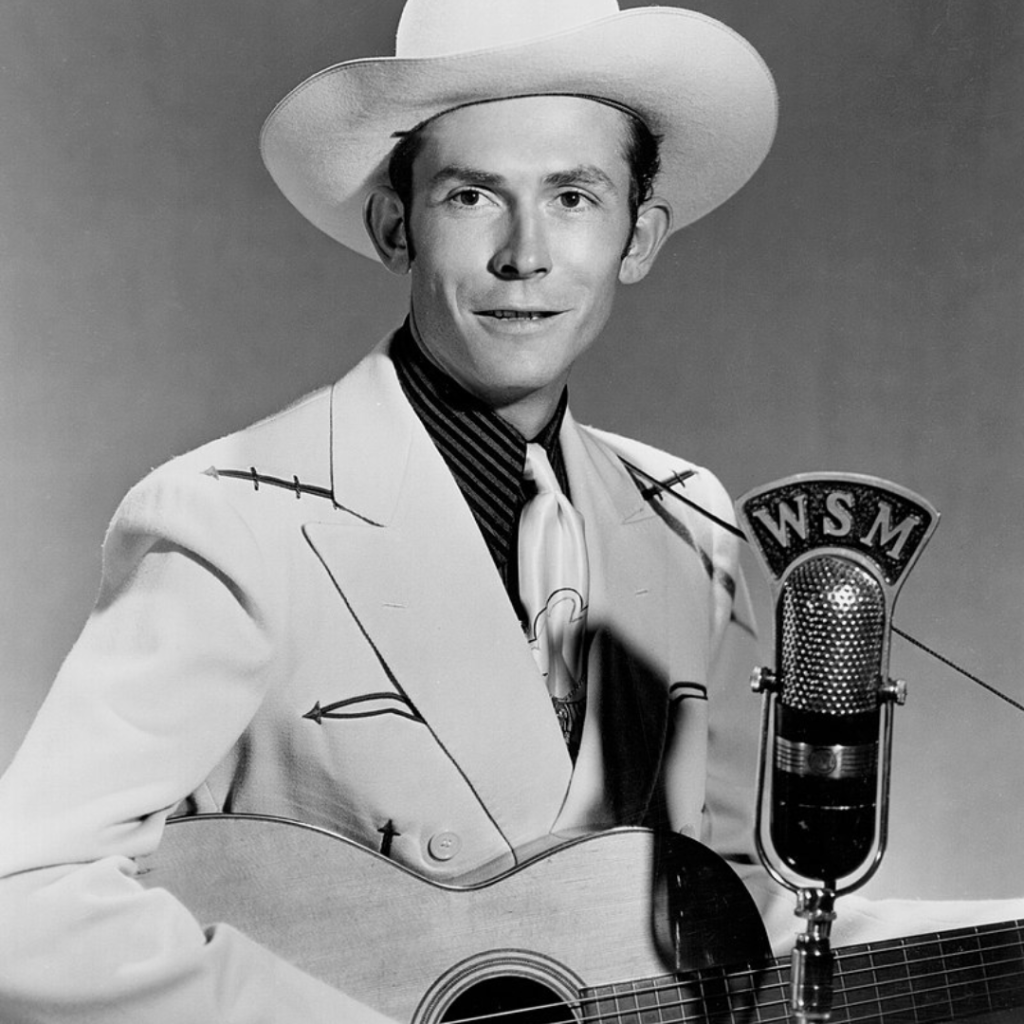 The song is so simple, but maybe that is why it works so well, and it tells the tale of a hedonistic man who has a "come to Jesus" moment and embraces his faith. The song quickly became Williams' signature song, and no one could think of the singer without thinking of this song too.
Folsom Prison Blues
Johnny Cash is one of the most iconic country stars ever and was also quite involved in social activism – particularly around the prison system, which was rare in the 1950s. Cash was regularly seen performing for inmates, including recording the live album 'At Folsom Prison' in the actual prison.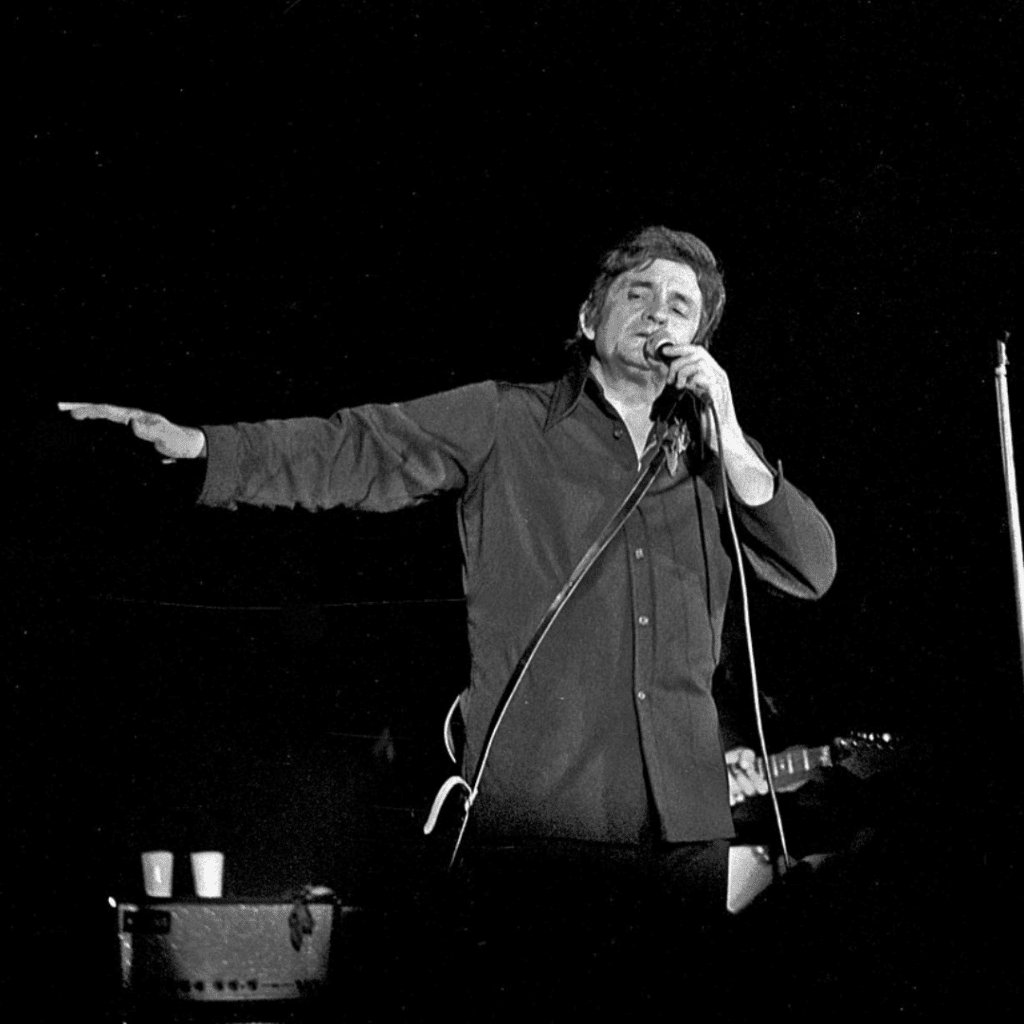 This song features on the live album and talks about inmates' struggles as they fantasize about taking a trip somewhere else. Given Cash's fame, this song is very memorable for the attention that he gave to a group of people who were largely ignored by the general public at the time.
Hello Walls
A longstanding way of getting your foot in the door in the music industry is to begin by writing good songs for bigger artists. Willie Nelson did exactly this, writing this long song for Faron Young before starting out on his own.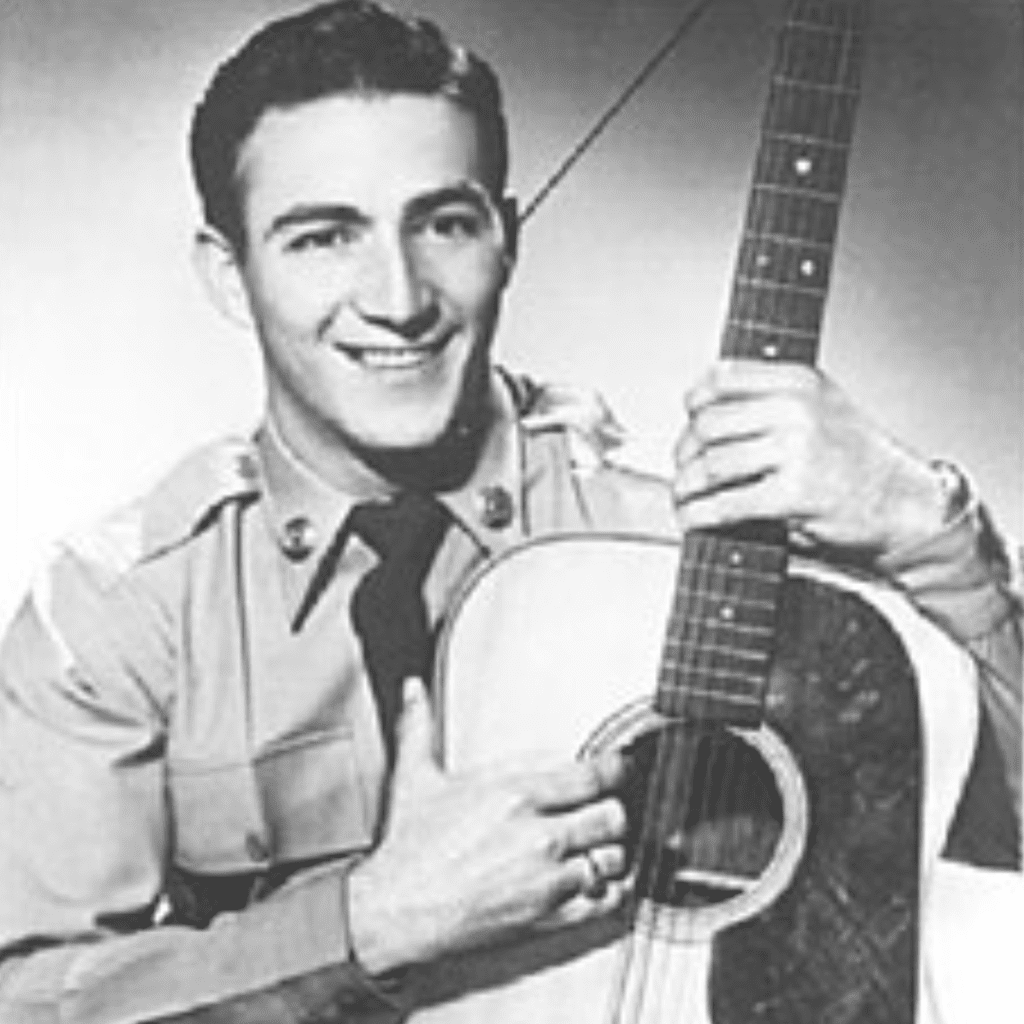 Young was lovingly known as the "Hillbilly Heartthrob" because of his good looks and soppy love songs. This one skyrocketed on the charts with a bit more of an upbeat feel. Young continued to have a great career, and Nelson did pretty well for himself too.
Mean
You can't mention the country music genre without mentioning Taylor Swift too. Now she has fully transitioned into making pop music, but she made her start in country music and brought a whole lot of young people into the genre.
The song featured on her third album, Speak Now, which she wrote when she was 21. It clapped back at the people who doubted her, and she obviously came out on top, considering all her success thus far. The song is really relatable. We all have that one person we wish we could tell off.
Blue Yodel No. 1 (T For Texas)
Jimmy Rodgers was also an attendant at the Bristol Sessions to record his first songs, and he quickly became known as the first country superstar. Producer Ralph Peer made sure this song was completed within the year of recording at the Sessions.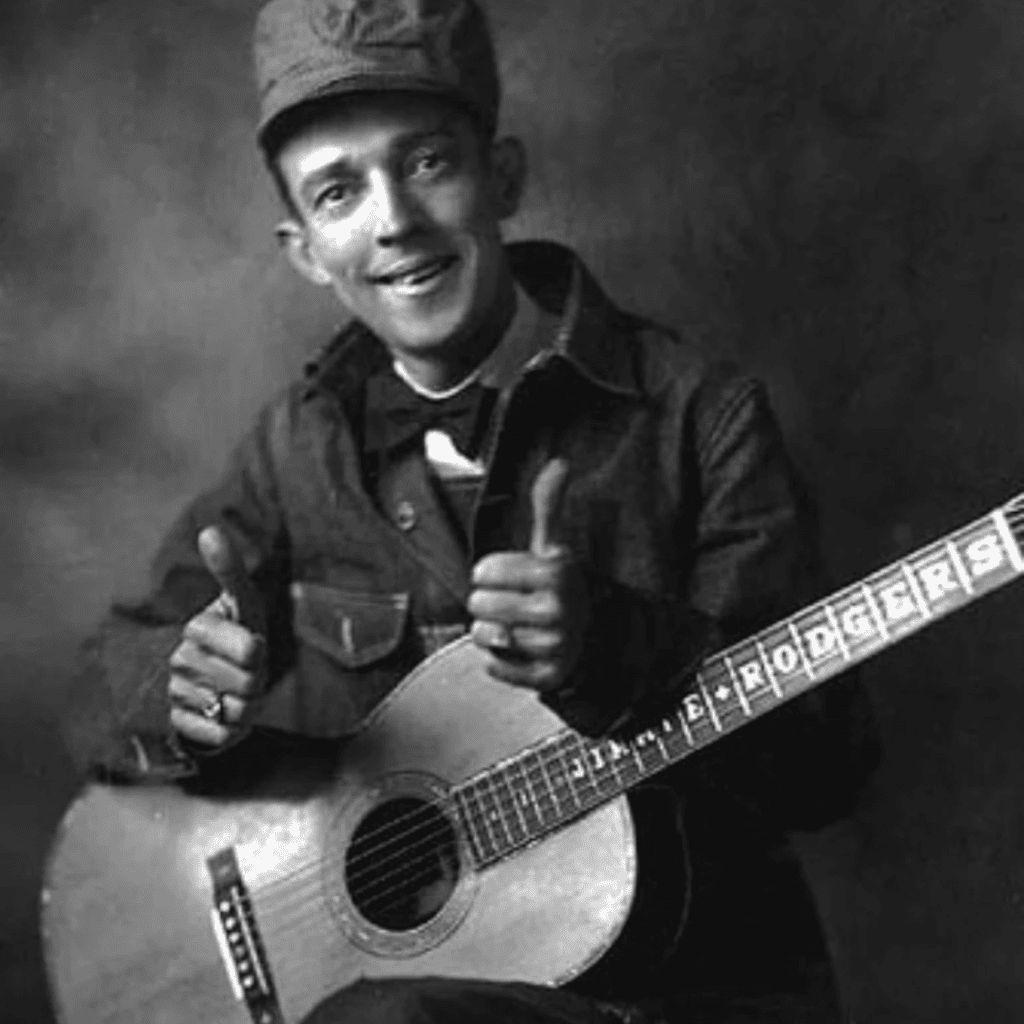 Rodgers' famous voice, yodeling, and simple guitar chords became inherent within the country music genre and set the foundations for modern country music to be recognized as the unique genre that it is. Therefore, this song is most deserving of an honorable spot on this list.