A New Millenium's Musical Legacy: 40+ Iconic Albums Of The 2000s That Redefined The Industry
By Jishnu B January 13, 2023
---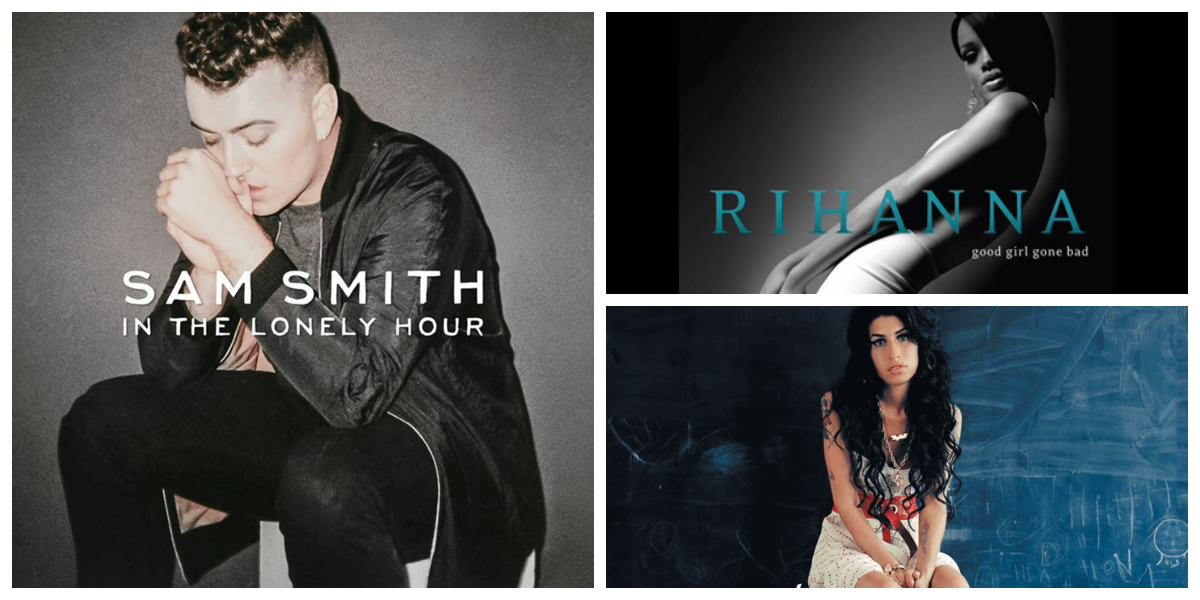 Famously known as the decade that debuted social media into our lives, the 2000s saw a rise in the music industry as well. This era celebrated an array of genres, including rock, pop, hip-hop, R&B, metal, indie, and country.
It was also a time when technology flourished, resulting in fusion genres such as contemporary, revival, and alternative. The decade was also dominated by popular teen pop icons such as the Backstreet Boys, NSYNC, and Britney Spears.
Thanks to the internet, there was an unprecedented level of access to music, resulting in some of the best-selling albums of the twenty-first century. Saddle up and prepare to be immersed in some good ol' nostalgia as we have compiled a list of some of the most revolutionary albums of the 2000s. Enjoy!
Eminem- The Eminem Show (2002)
Even though the album The Eminem Show had an early release due to pirating and bootlegging, it still successfully topped the charts. It was American rapper Eminem's fourth album. This particular one had a more personal touch with the predominant use of rap rock.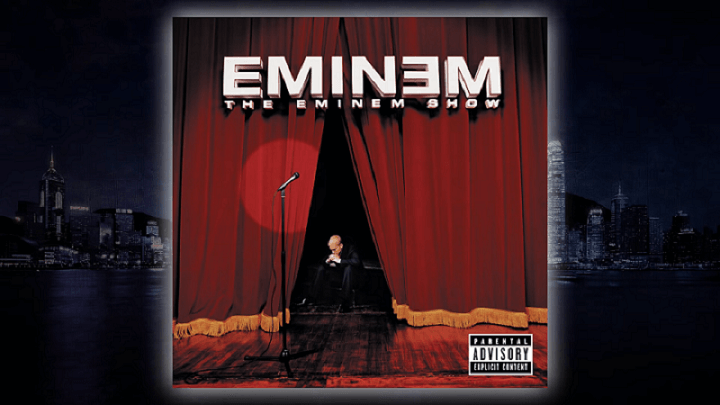 Selling over 27 million copies worldwide, it was bound to become a best-seller, topping the Billboard 200 charts. It was also crowned as the best album of the 2000s decade. The album's satirical approach and inclusion of the shock factor element certainly skyrocketed it to success.
Shakira – Laundry Service (2001)
Originally referred to as the Queen of Latin Music, Shakira definitely outdid herself with this one. Laundry Service was her fifth studio album and also her first English release. Her dream of going global became a reality in 2001, thanks to this album.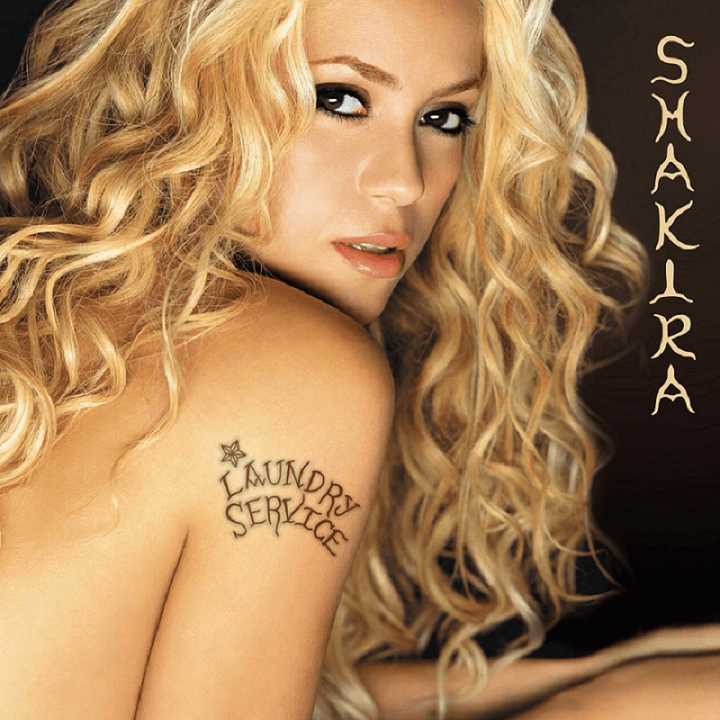 The lyrics mainly focused on the events of her past relationships. A style that has been used by multiple artists. After its release, the album topped charts in the US which was huge for her. Easy to believe since Whenever, Wherever, one of its most popular hits, is still a party staple.
Avril Lavigne – Let Go (2002)
The 2000s were the millennial teenage rebel Avril Lavigne's claim. She was a bonafide icon in the eyes of the older millennials. It was the summer of 2002 when the 17-year-old Canadian singer released her first album, Let Go, and we were blessed with one of our favorite pop songs of the era, Sk8ter Boi.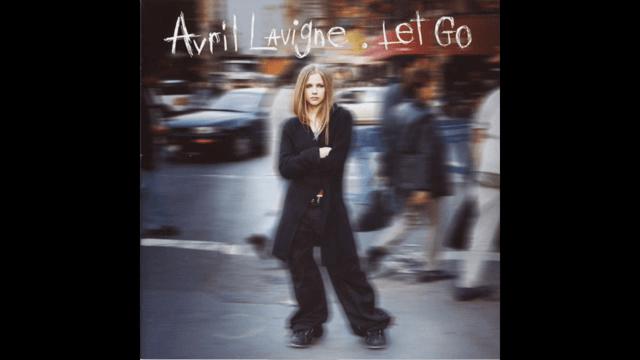 Yes, it's difficult to believe that it has been out for more than 20 years. The album, which was released on June 4, 2002, launched Lavigne's career as the year's biggest pop debut. She is one of those artists with undeniable natural talent who was destined to become a star.
Blink-182 – Take Off Your Pants and Jacket (2001)
Despite its quirky name and album cover, this was Blink 182s most successful album at the time. Needless to say, after its release in 2001, it quickly topped the charts. It gave us a taste of the revolutionary music we were all expecting in the coming years of the twenty-first century.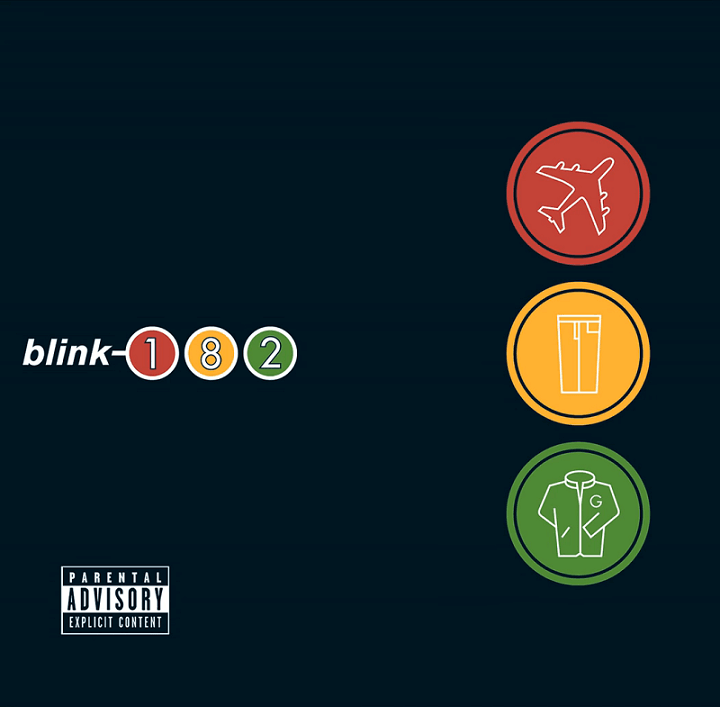 Take Off Your Pants And Jacket made history when it became the first punk rock record to top the US Billboard 200 that year. It was a huge success, selling over 14 million copies worldwide. Furthermore, it assisted the band in developing a more sophisticated image among their fans.
Evanescence – Fallen (2003)
It was time to bring an unlikely gothic hard rock album to the market, and Evanescence did that perfectly with their 2003 release, Fallen. The combination of Amy Lee's soaring voice and Ben Moody's strong guitar riffs resulted in a masterpiece. This album is certainly a unique pop phenomenon.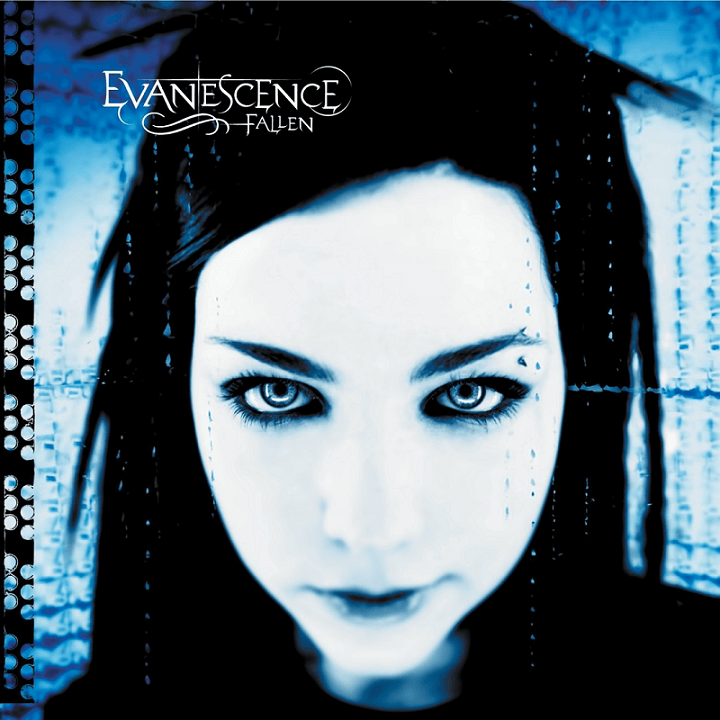 The album is the band's most successful out of the bunch, with iconic tracks like The Immortal and Bring Me Back To Life which became a massive hit among radio listeners. The nu-metal genre was certainly done justice by this band.
Usher – Confessions (2004)
Gather around all fans of R&B! Usher Raymond is undoubtedly one of the most influential R&B singers of our time. His career has seen him release eight albums and close to 100 singles. His most successful album to date is Confessions which he released in 2004.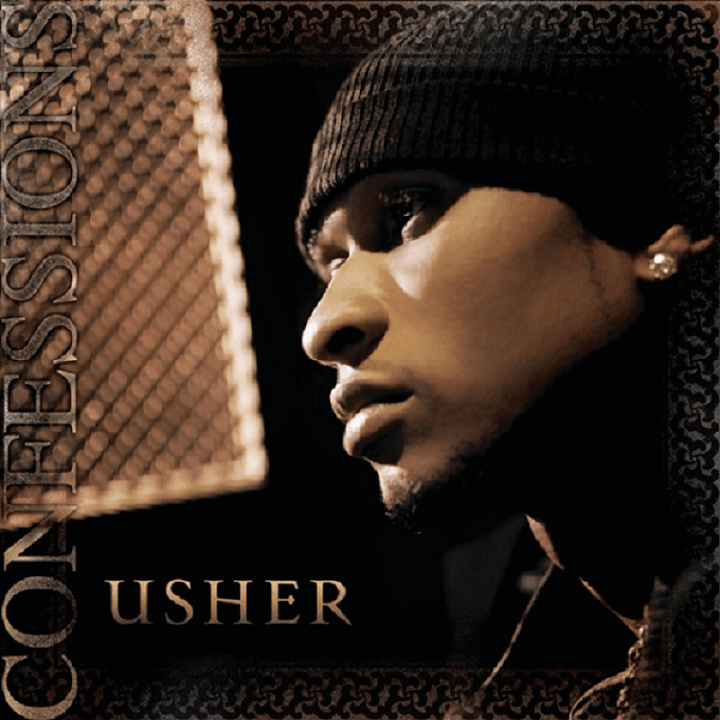 Confessions was Usher's fourth studio album, which he co-produced with Jermaine Dupri. The R&B album featured a mix of uptempo and ballad songs, and its themes certainly sparked debate about the singer's personal relationships. Regardless, we still love to sing along to its popular hits from time to time.
Green Day – American Idiot (2005)
If you don't want to be an American Idiot, then you must tune into Green Day's 2005 album of the same name. American Idiot was the rock band's seventh album released under Reprise Records. The tracks followed a concept album approach that told a bigger story.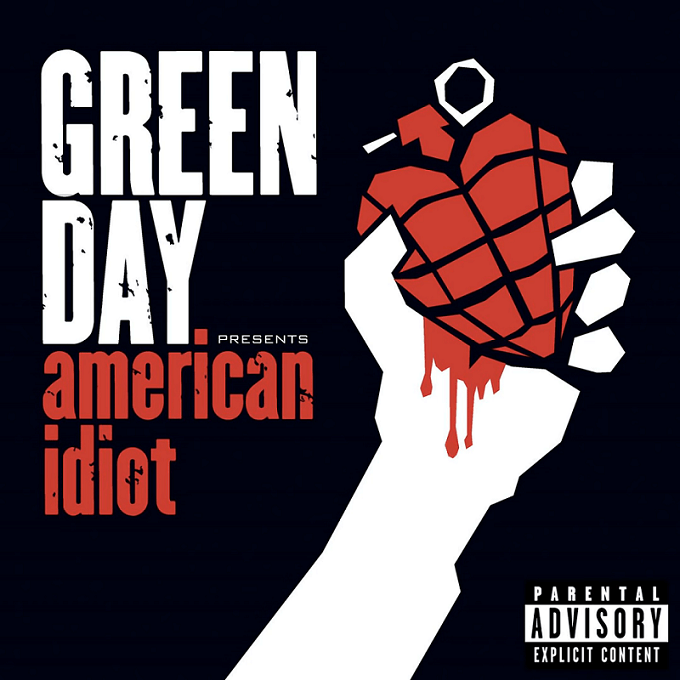 The theme followed the story of a middle-class American adolescent antihero named "Jesus of Suburbia" with a punk rock opera take. The album was a gigantic success and topped the charts in 27 countries. It also helped the band earn a Grammy award and even inspired a Broadway Musical!
Linkin Park – Meteora (2003)
This album takes us way back. Linkin Park was one of the most influential rock bands of the late '90s to 2000s. In 2003, they made the world experience their full potential with the release of Meteora. It gave them a more polished look in comparison to their previous fresh-out-of-the-box image.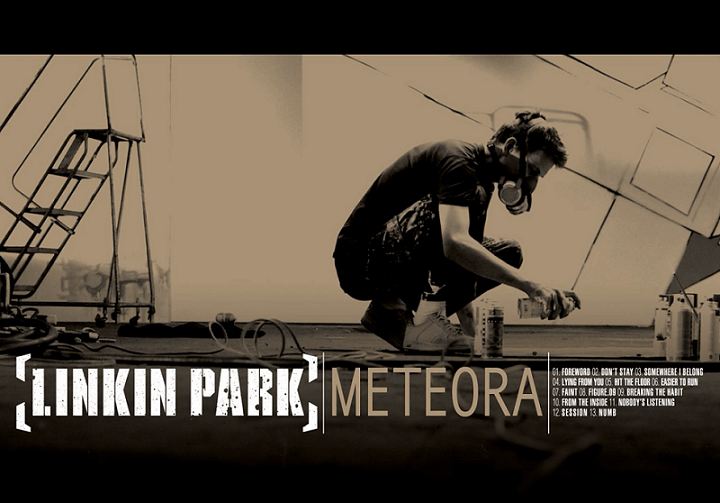 Meteora managed to chart at number one on the US Billboard 200. Many fans loved it because it was relatable, seeing as the lyrics of each track relayed a vivid description of what the band members were going through at the time.
Coldplay – X&Y (2005)
The British rock band Coldplay has been around since 1997. However, they only hit it big after releasing X&Y in 2005. With Phil Harvey's departure from the band, the album's release got off to a rocky start, but it quickly became a success.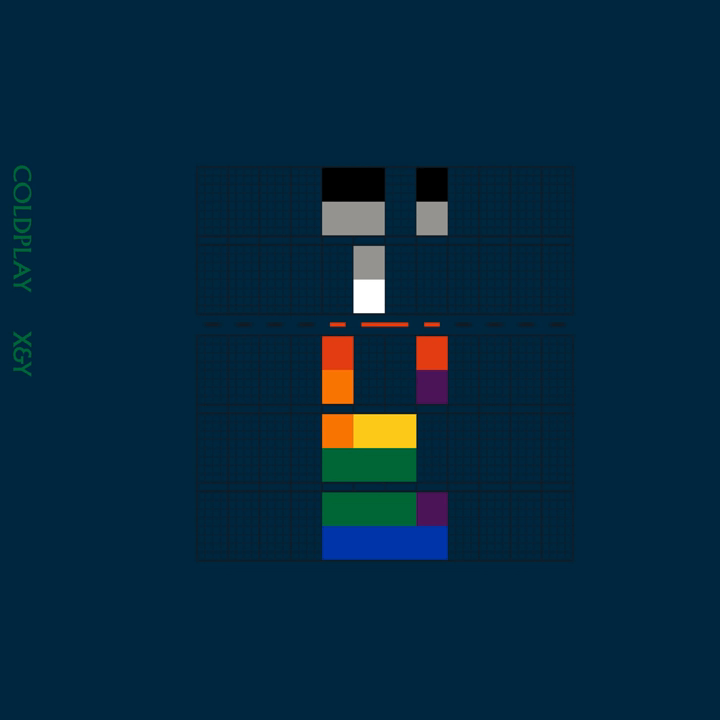 X&Y helped Coldplay enter a new era that fans had been waiting for. The melodies and lyricism were highly nuanced, showcasing the band's unique point of view. In addition, the album sold 13 million copies worldwide, earning it a spot on the list of best albums.
Amy Winehouse – Back to Black (2006)
Back To Black was one of the best albums released in the first decade of the 21st century. Released in October 2006 by Amy Winehouse, it contained songs whose lyrics were mainly about the singer's tumultuous relationship with her then-ex-boyfriend.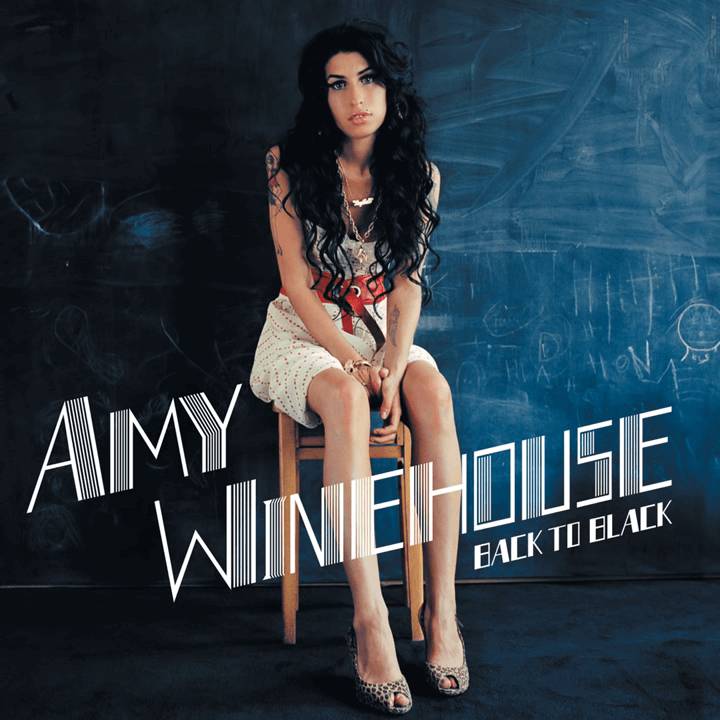 Although their split was brief, it inspired an iconic album. Throughout the album, themes of heartbreak, trauma, guilt, and grief are explored, so if you've recently ended a bad relationship, this album would be perfect for you. It's so sad that the world lost Amy less than five years after this phenomenal release.
Nelly Furtado – Loose (2006)
Because of her active efforts in women's empowerment, Nelly Furtado was regarded as an icon during the 2000s. She encouraged women to express themselves freely through her music. Needless to say, her unique approach to exploring female sexuality through music propelled her to the top of the charts around the world.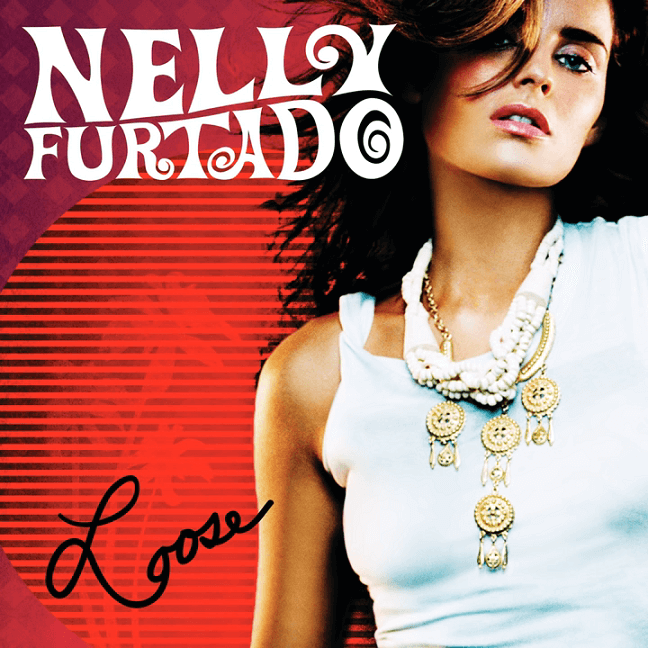 Furtado's third studio album, Loose, catapulted her to unprecedented levels of fame. Throughout the album, there are noticeable R&B, dance, and hip-hop influences. Furthermore, the song Promiscuous became an international hit, reaching number one in the United States, and is still quite popular today.
Rihanna – Good Girl Gone Bad (2007)
Rihanna rose to prominence in the early twenty-first century as a result of her unique and versatile voice, as well as her undeniable sense of style. She not only made a name for herself in the music industry but also in the beauty and fashion industries.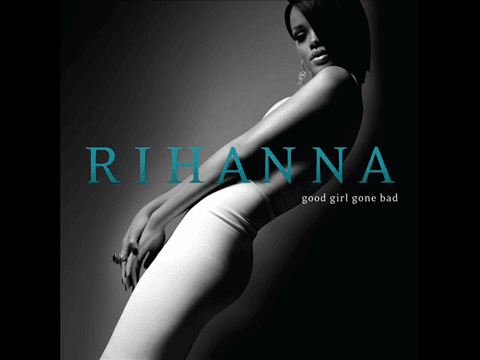 In 2007, the Barbadian pop singer released her third album, Good Girl Gone Bad. This album quickly made her name synonymous with a sex symbol in the industry. Furthermore, the album's lead single, Umbrella, which featured hip-hop legend Jay-Z, earned her her first Grammy award.
Taylor Swift – Fearless (2008)
Despite the fact that Taylor Swift's songs appear to be very relatable to many people, the lyrics are primarily drawn from her personal experiences. The themes are very specific to her life, and her fearless vulnerability is what made her a household name. Her meteoric rise began with her song Love Story.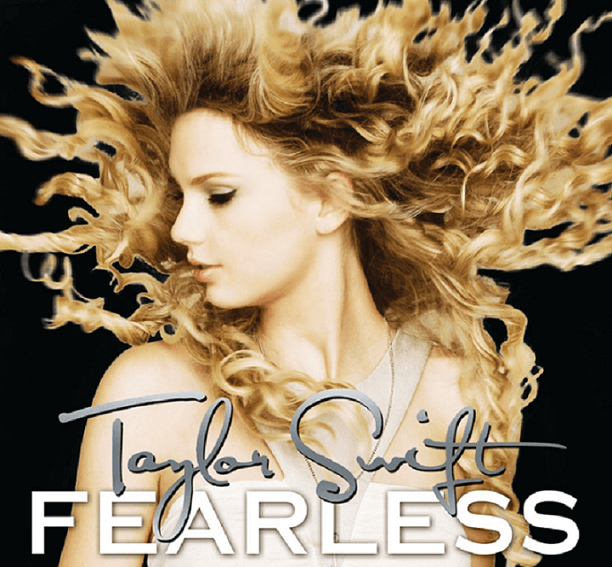 In 2008, she released the album Fearless which received critical acclaim and sold over 18 million copies worldwide. Furthermore, it received the most awards in the history of country music. Luckily for Taylor, she was just getting started.
Lady Gaga – The Fame (2008)
Lady Gaga's flamboyant fashion statements are not the only reason she's deemed an icon. Her eclectic songs are the reason we all know her in the first place, and they've earned her fame in the music industry. She has defied many odds to become one of the most famous pop singers in the world.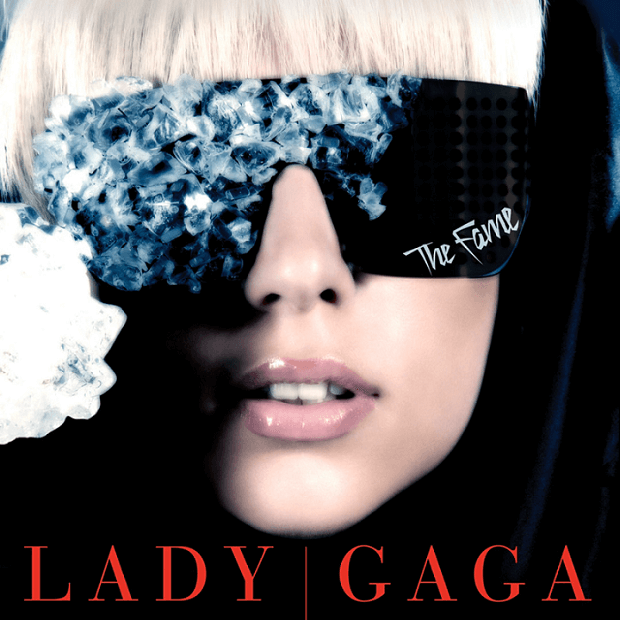 Gaga's debut album, The Fame, was named one of the "100 Greatest Debut Albums of All-Time" in 2008. It was such a commercial success that its lead single Just Dance became a radio staple across the United States! Selling over 15 million copies worldwide, it quickly got her name out there.
Beyoncé – I am… Sasha Fierce (2008)
By the early 2000s, Beyonce had already established herself as a prominent singer as the lead singer of Destiny's Child. However, when she launched her solo career, she was an unstoppable force. She is still regarded as a champion of female empowerment, advocating for women's rights and gender equality in our society.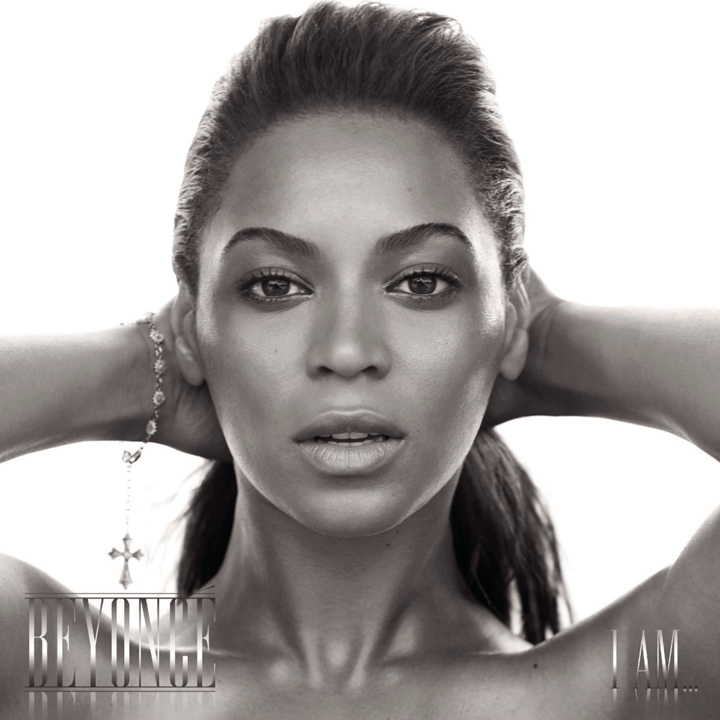 Queen B's I am… Sasha Fierce was released in 2008, introducing her fierce alter ego, "Sasha Fierce," to the world. She created this persona during the release of her hit single Crazy in Love in order to separate her personal life from her professional life. The album won six Grammys in 2010.
Justin Timberlake -FutureSex/LoveSounds (2006)
It goes without saying that Justin Timberlake was one of the best-performing artists of the aforementioned decade. With numerous awards under his belt, the singer, songwriter, and actor is a true jack of all trades. Fans and critics alike consider his 2006 album FutureSex/LoveSounds to be his best work.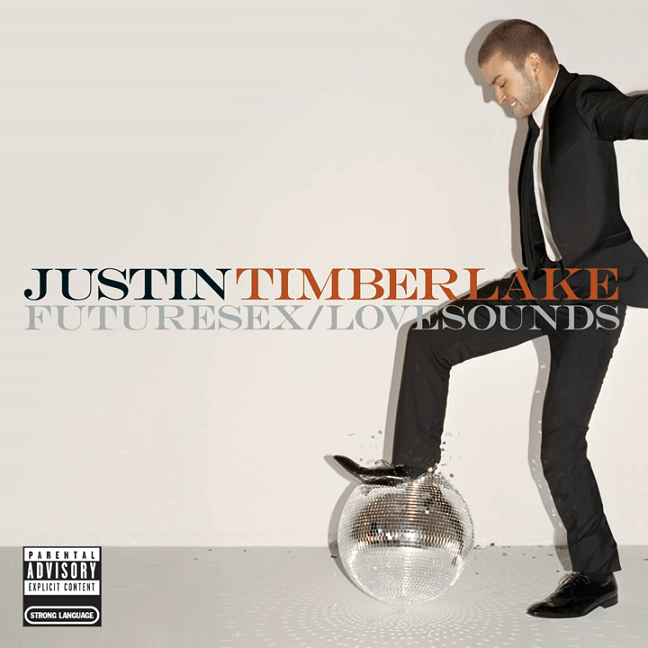 It showcased his skill with electric sounds. With four top singles on the US Billboard 100, the album was certified multi-platinum in many countries and sold over ten million copies worldwide. With hits like Sexy Back, it's no wonder the album is on this list.
Susan Boyle – I Dreamed a Dream (2009)
Susan Boyle rose to fame after she mesmerized the audience on Britain's Got Talent, singing I Dreamed a Dream from Les Misérables. Her album of the same name peaked at number one in the UK and subsequently transformed the Scottish singer's career into an international phenomenon.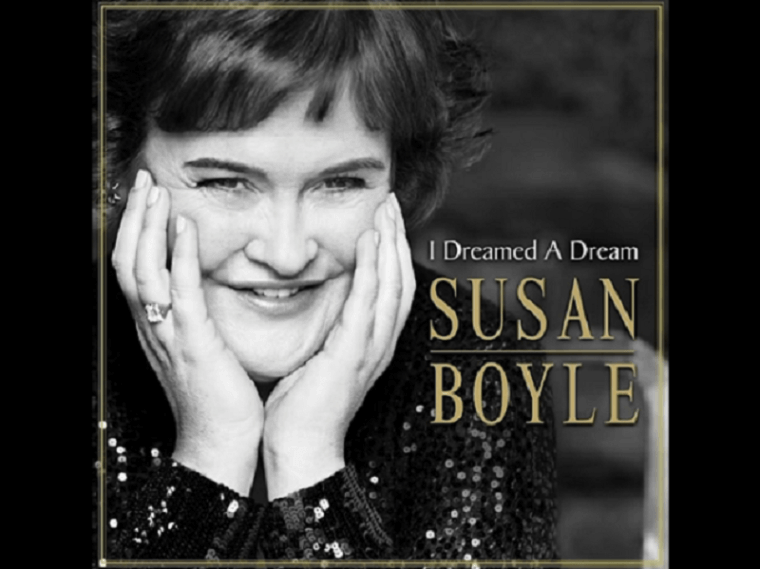 It was released in 2009 under Syco Music, and although most of the songs were covers, it still managed to be a huge success. In fact, it was the fastest-selling album of all time in UK history, selling over 3.5 million copies in three weeks! It made Boyle's career a huge hit.
Katy Perry – Teenage Dream (2010)
American pop singer Katy Perry is widely known for her campy style. She was even crowned "Queen of Camp" by Vogue, which all but made it official! The stunning musician was one of the most formidable breakout stars of the late 2000s. Nearly all of her songs debuted at the top.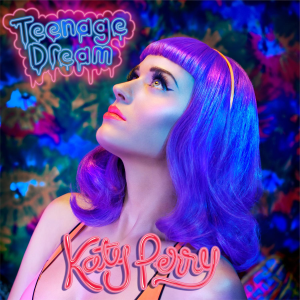 Perry's second mainstream album, Teenage Dream, debuted at the top of the charts in 2010. In fact, it topped the Billboard 100 for a record-breaking seven weeks in a row giving us catchy tunes like California Girls and Last Friday Night.
Eminem – Recovery (2010)
Eminem's talent is the stuff of legend. His ability to compose lyrics about anything is astounding. He can go from writing a really violent rap song like Kim to a really sad one like Stan. Ask any fan, and they'll tell you that this versatility and authenticity are the reason he's still the best.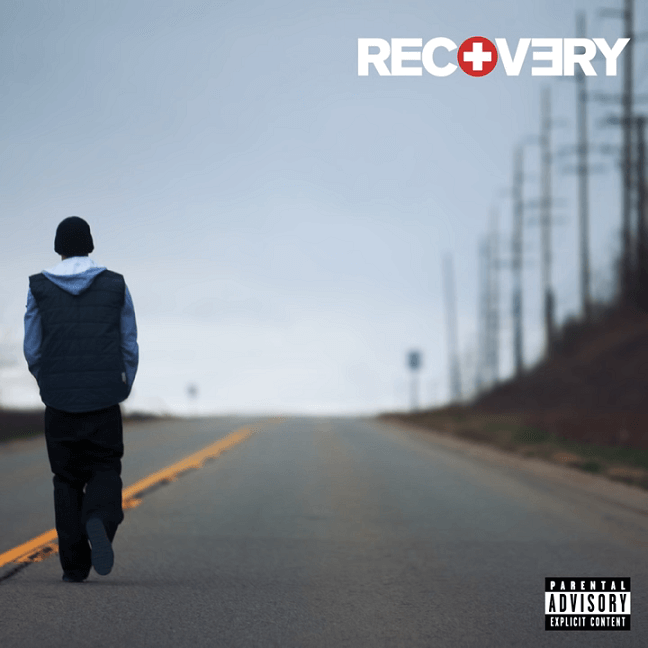 His groundbreaking album Recovery was released in 2010 and received massive success in terms of sales and awards. Additionally, his use of polemical lyricism forever altered the rap scene. To date, his collaboration with Rihanna on Love the Way You Lie is regarded as a masterpiece.
Adele – 21 (2011)
Adele is loved and adored by fans the world over. We all love her sense of humor, incredible voice, quick wit, and well-timed quips, which make her an endearing person. Her debut album,19, helped her break into the music industry.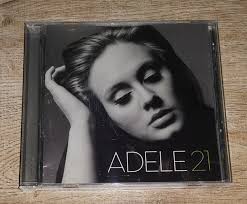 However, it wasn't until her sophomore album, 21, was released that she received the ultimate recognition. The lyricism, voice, sophistication, and conceptual approach to expressing herself in music were astounding, and it's no wonder the album topped charts in over thirty countries.
Bruno Mars – Doo-Wops & Hooligans (2011)
Bruno Mars is known not only for his insane musical beats but also for his commendable showmanship. Fans and critics adore his music's retro style, and honestly, who can resist that gorgeous face of his? His live shows are worth every penny as he never disappoints, whether in costume, dancing, or stage presence.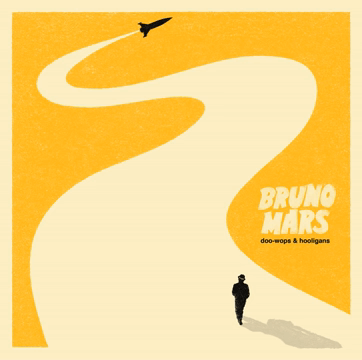 After the release of his debut album Doo-Woops & Hooligans in 2011, the Hawaiian singer skyrocketed to fame. The lead single, Just The Way You Are (which most of us can sing word for word), was named the best-selling digital single in the world that same year.
Kendrick Lamar – good kid, m.A.A.d city (2012)
Kendrick Lamar's progressive musical style has made him one of the most influential hip-hop artists in the music industry. His songwriting always reflects what's happening and the dire need for social change. His album "good kid, m.A.A.d city," released in 2012, was no different.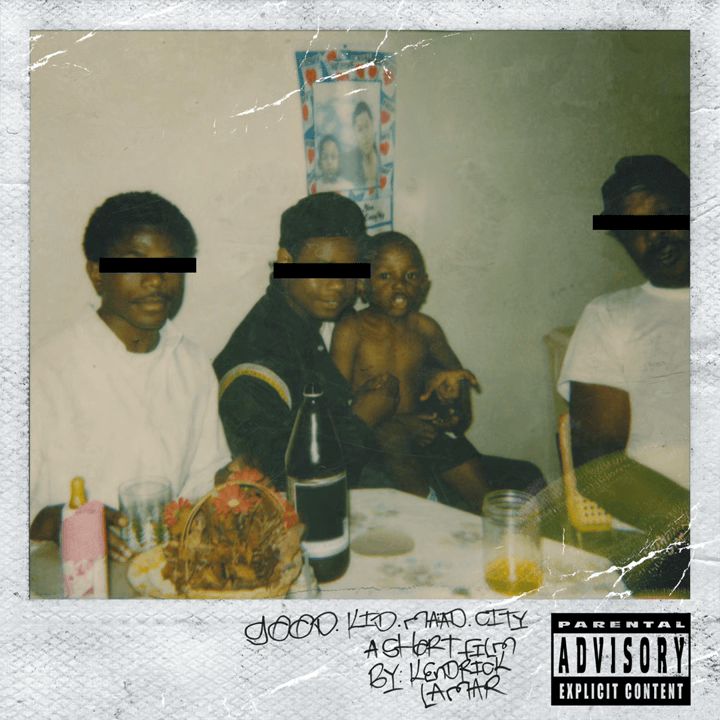 As expected, the album received widespread acclaim and was certified triple platinum. Furthermore, it debuted at number two on the US Billboard 200 charts and also holds the 115th position in the list of 500 greatest albums of all time.
One Direction – Midnight Memories (2013)
The band members of One Direction were all certified teenage heartthrobs even before they achieved worldwide stardom. The young boys quickly garnered unprecedented attention after Simon Cowell put them together on The X Factor. The band released its third studio album, Midnight Memories, in 2013.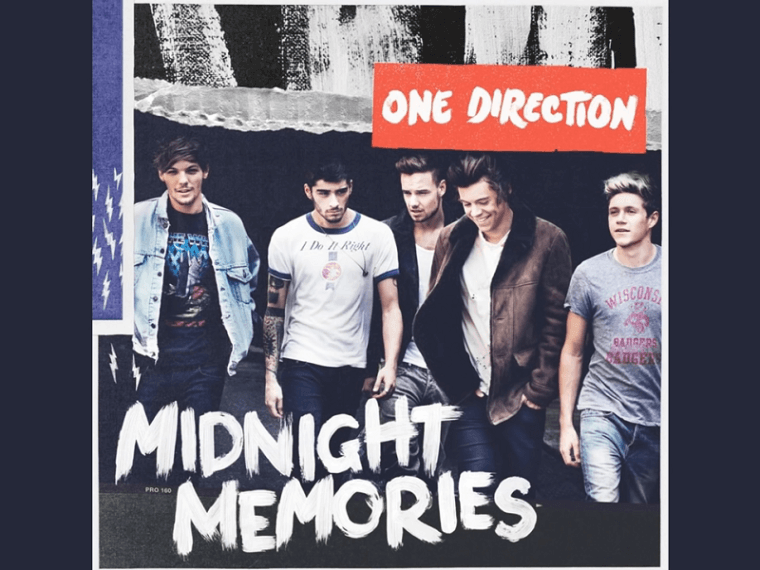 Over 4 million copies of the album were sold after its release making it a best seller on Amazon UK. These guys touched the hearts of millions with their amazing music, and we all took it hard when they split. Luckily, they are all pursuing successful solo careers.
Taylor Swift – 1989
Named after the year of her birth, you can tell this album held a lot of significance to Taylor Swift. 1989 was her way of defining and claiming ownership of the music she was creating. The album moved her away from her country roots and into the world of '80s synth-pop.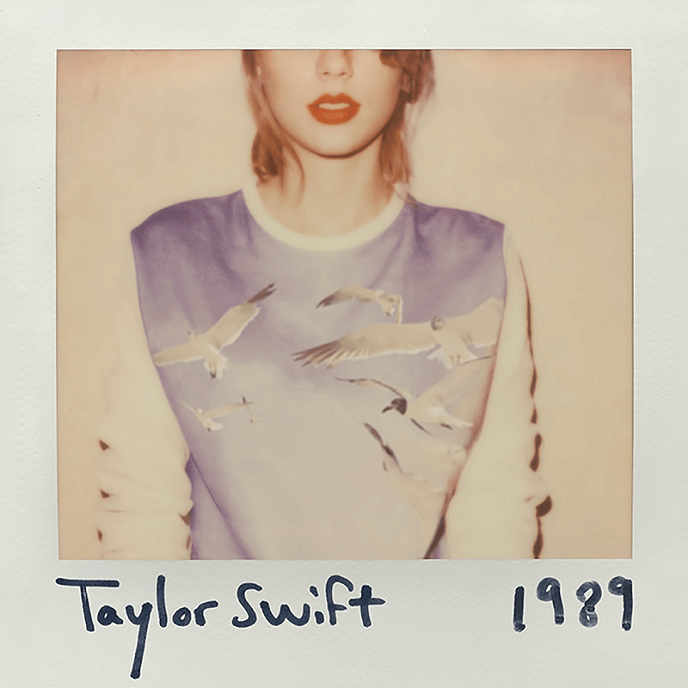 It became a massive hit after its release making Taylor one of the greatest songwriters and most influential artists of all time as a result. The album was certified multi-platinum and won Album of the Year at the 58th Grammy Awards.
Nicki Minaj – Pink Friday (2012)
Nicki Minaj's provocative lyricism and flowing, quick-spoken rap style was bound to make her a certified Queen of Rap from the start. Aside from her musical versatility, she is also a songwriter and actress. The Trinidadian-born singer released her first album, Pink Friday, in 2010.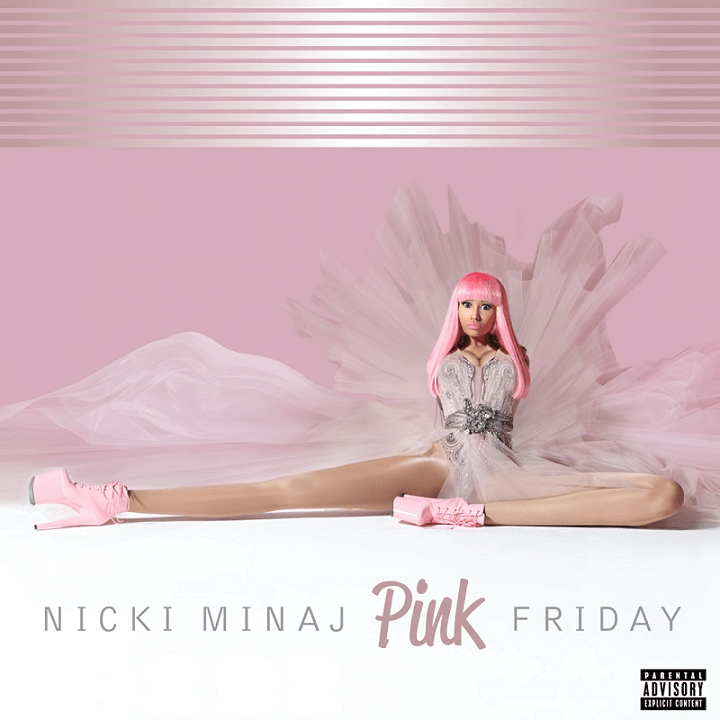 The lead single, Super Bass, received rave reviews and sold over five million copies in the United States. The album was certified platinum and nominated for Best Rap Album at the 2012 Grammys. It was also the album that earned Minaj the title "Queen of Rap."
Lana Del Rey – Born to Die (2012)
Famously known for having an angelic voice, Lana Del Rey really knows how to explore romance, glamor, and melancholia. Her music exudes a beautiful trance-like sound that references contemporary pop culture and 1950s–1960s Americana. Her breakthrough hit was the song Video Games.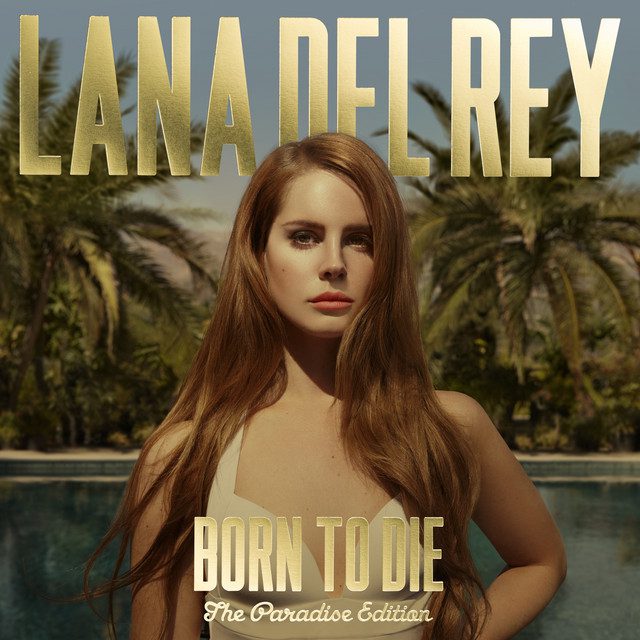 Needless to say, her mesmerizing way of expressing herself through music is the reason why fans adore her. Her album Born To Die, released in 2012, spent a record-breaking 300 weeks on the US Billboard 200! The single Summertime Sadness from the album was a radio regular and endeared her to her fans.
Lorde – Pure Heroine (2013)
And now, from the world down under, we have the beautiful Lorde. Her 2013 album Pure Heroine reflected a mature and jaded worldview that resonated with this generation. It also received critical acclaim and earned her a slew of new fans.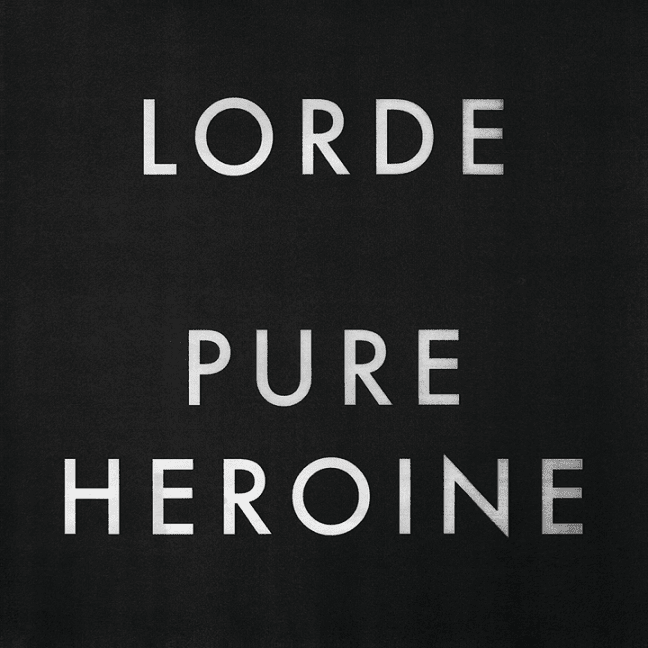 The album had a combination of dream pop and electropop. The lead single, Royals, topped the charts and has even been used in shows like The Royals. It is timeless, and though it's close to a decade old, it hasn't lost its appeal.
Sam Smith – In the Lonely Hour (2014)
Sam Smith is the perfect embodiment of a Soul singer with a sweet-sounding voice. The British singer is also known for having an A game in lyrics that explore the notions of romance that heavily define soul music. Their album In Lonely Hour was released in 2014.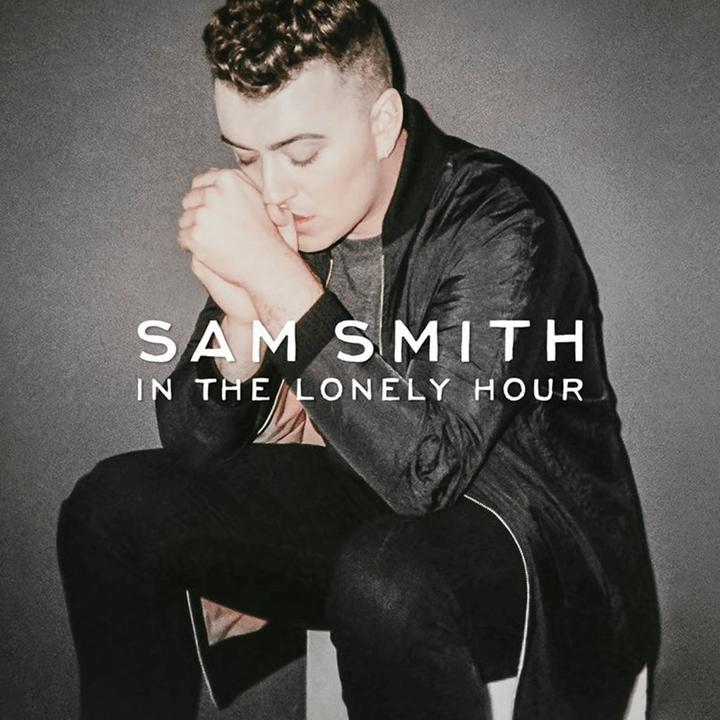 This album was Smith's first studio album and was an instant commercial success worldwide. Furthermore, the lead single, Stay With Me, has managed to receive a whopping 1 billion views and counting on YouTube. Incorporating slow R&B mold and 80s synth pop, the album was bound to become a major hit.
Ariana Grande – My Everything (2014)
With her signature high ponytail and incurable love for thigh-high boots, Ariana Grande took over the music industry after a stint on Nickelodeon. Her strong voice and rare high tones are what got her to stardom. My Everything, her third album, was released in 2014.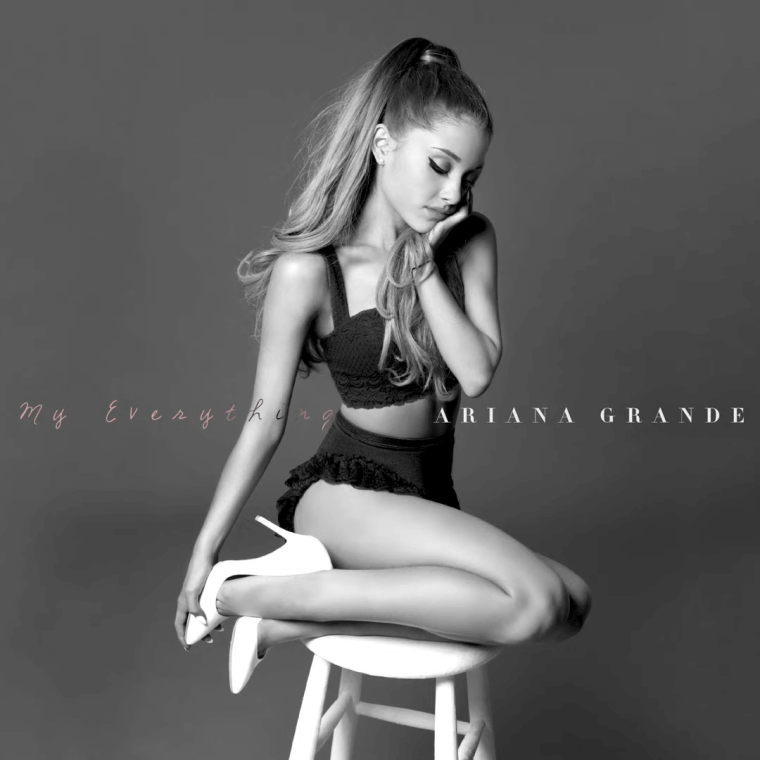 It certainly helped her kick off her career with a series of hit singles afterward. Thanks to it, she was on her way to becoming the next "Princess of Pop." The lead single, Problem in collaboration with Iggy Azalea, was a massive success. In fact, the music video has over 1.2 billion views on YouTube.
Adele – 25 (2015)
Adele is notorious for naming her album in numbers reflecting how old she was when she was writing them, and it was no different for her third studio album, 25. The album was released in 2015 and gave us the massively successful hit single Hello.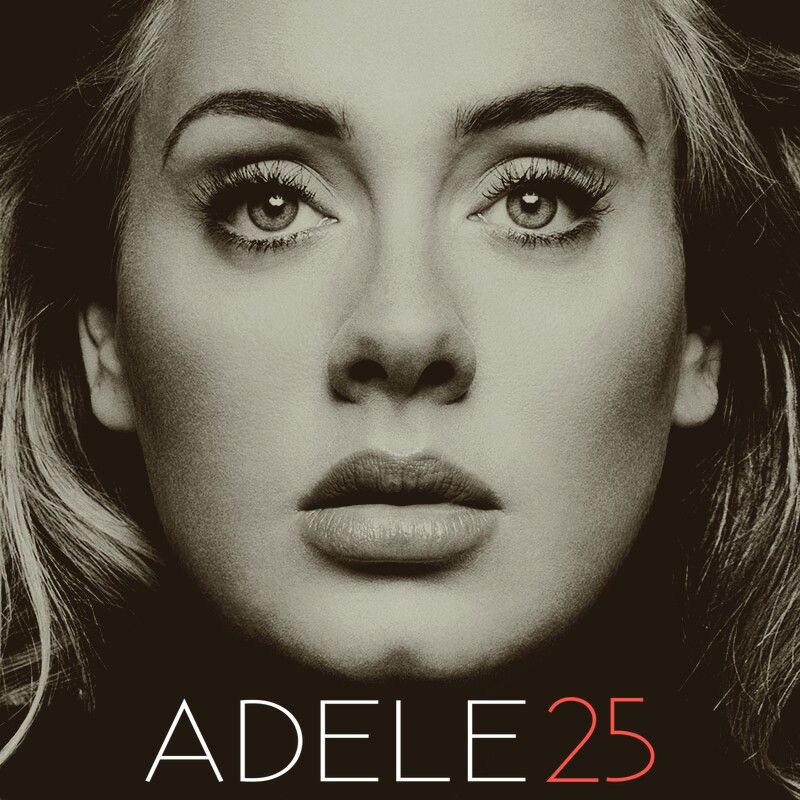 As we said, the name of the album reflected her mindset at 25, which was pretty mature if you ask us. It was immensely successful, earning a spot on the list of best-selling albums of the century. The album centered around themes of "yearning," "nostalgia," "melancholia," and "the passage of time."
P!nk – Beautiful Trauma (2017)
Often referred to as "Pop Royalty," P!nk has made a prominent name in the music industry. It goes without saying her distinctive raspy voice and consistency have contributed a lot to her fame. Those who have been here since Get The Party Started know what we're talking about.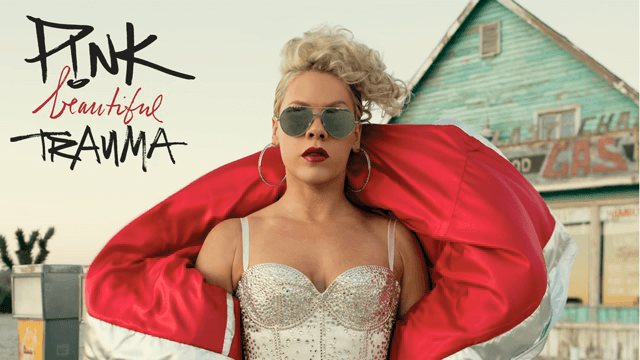 Her album, Beautiful Trauma, was released in 2017. She developed it over a period of three years, and though it heavily focuses on pop, it also takes influences from EDM and folk music. The album sold millions of copies once again, proving that P!nk really is a star.
Drake – Views (2016)
Drake is one of the most accomplished rappers in the world and is undoubtedly among the best-selling music artists. He is also quite versatile since he can sing almost as good as he can rap. Drake's fourth album, Views, was released in 2016 and was a critical success.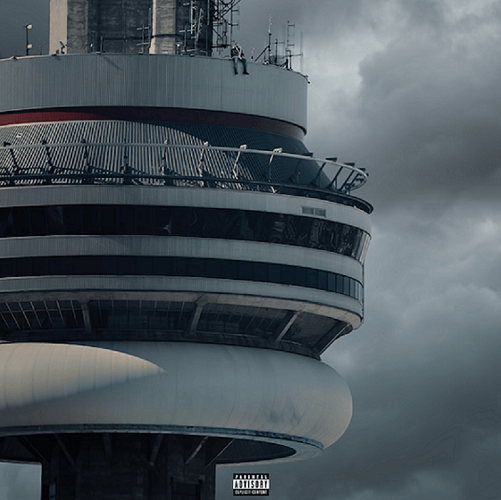 The album sold like hotcakes in its first week of release. It has a unique mix of genres such as Afro Trap, pop, R&B, and Jamaican music. The rapper bagged awards from the 2017 Billboard Music Awards after topping the billboard charts.
Dua Lipa – Dua Lipa (2017)
Known for her signature disco-pop sound, Dua Lipa became an instant household name in a short span of time. However, what most people might know is that she began her musical career at the age of 14. L like many artists before her, she named her first album after her own name.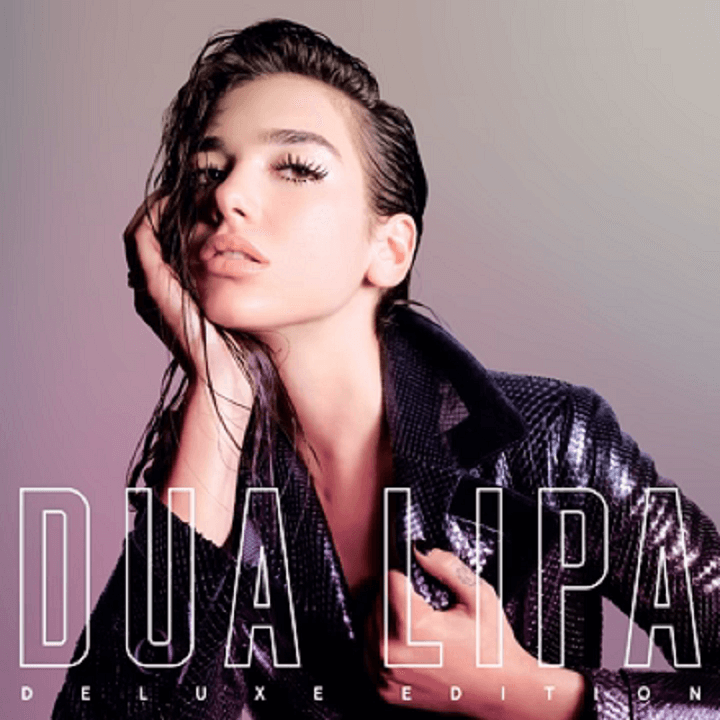 Her most famous track, New Rules, was hailed for being an anthem for women's empowerment. Girls all around the world sang along to the lyrics like the song was their new anthem, which explains why the album is still the most streamed female album on Spotify.
Ed Sheeran – ÷(Divide) (2017)
Ed Sheeran's mesmerizing voice, paired with his versatility, is a match made in heaven. He can switch from any genre, be it pop, R&B, grime, folk, or hip-hop. His world is definitely one that contains no friction. ÷ (pronounced "Divide") was the British singer's third studio album, released in 2017.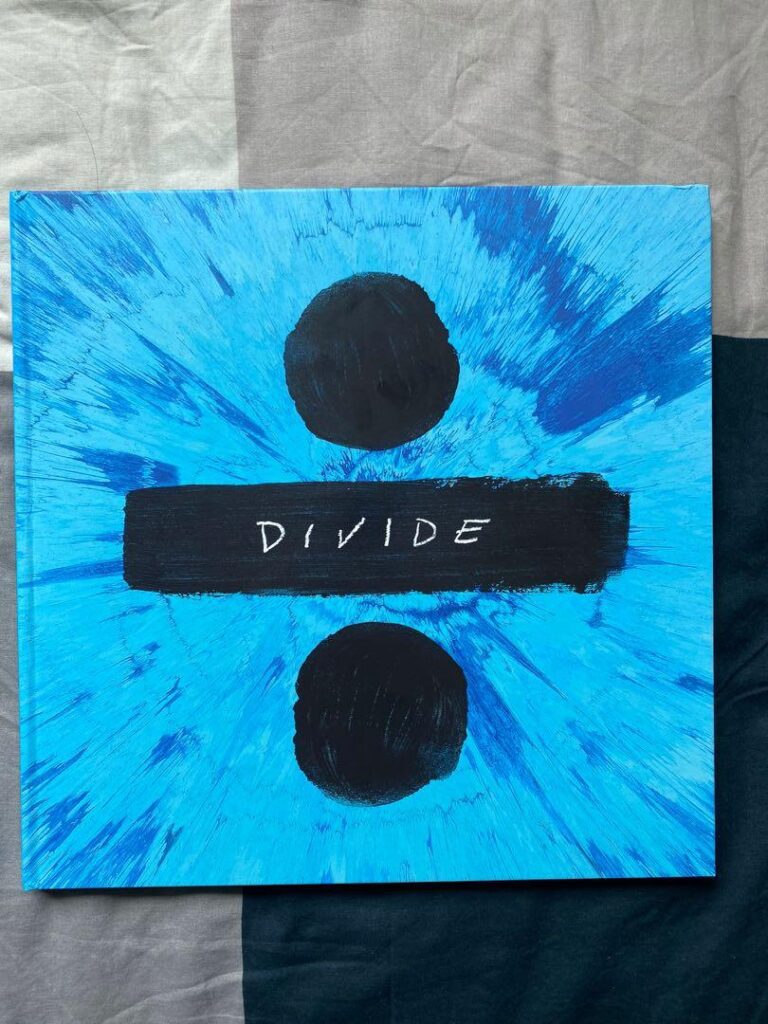 The album was a global success, grabbing the top spot in over 14 countries. Furthermore, the lead single Shape of You has more than 5 billion views on YouTube. Just like one of the albums song's declares, it can certainly be said Hearts Don't Break Around Here when it comes to being an Ed Sheeran fan.
Taylor Swift – Reputation (2017)
Amidst the constant tabloid scrutiny around her personal life, Taylor Swift found the courage to craft this revolutionary album called Reputation. It was her sixth studio album and had quite the dramatic reveal. Taylor even deleted her Instagram feed entirely to narrate the story of the album.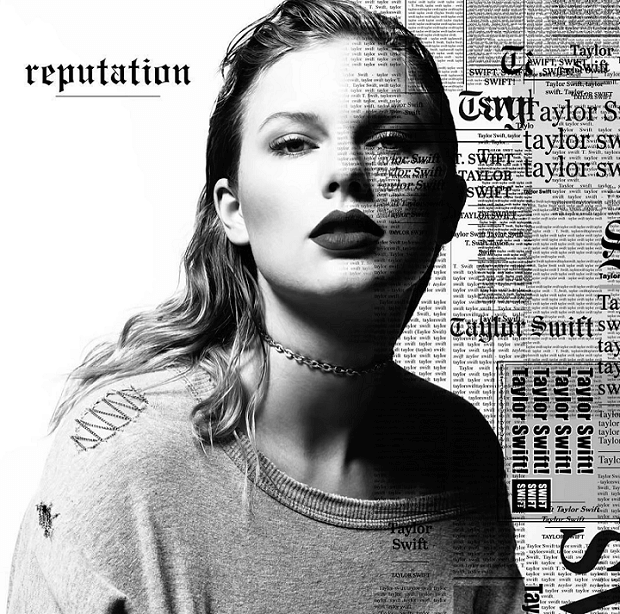 The release was a revolutionary stand for Taylor's career after constantly being the subject of scrutiny in the eyes of the media. With more than 84 million streams, she broke Adele's record with "Hello." After the infamous scandal with Kanye West, this was her way of rewriting her narrative.
Frank Ocean – Blonde (2017)
Featuring grandeur styles and insightful, elliptical lyricism, Frank Ocean's extraordinary artistic ability shines through this album. His music style is really unique and has the ability to stand the test of time. The American singer released his second studio album Blonde in 2017.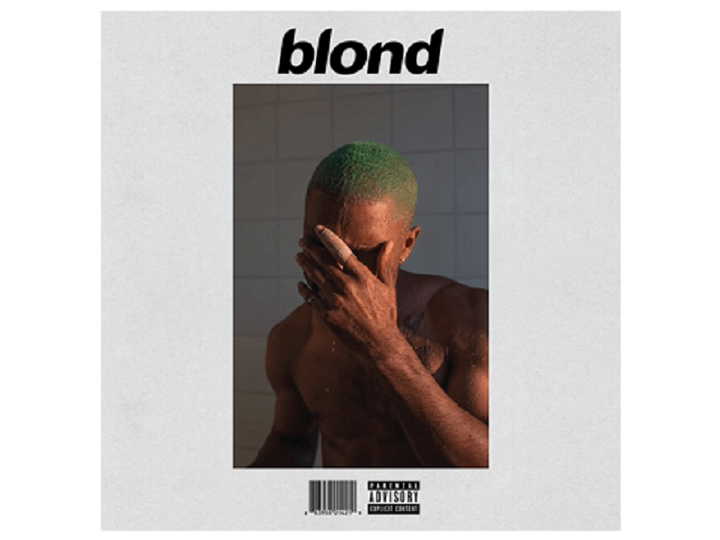 His introspective perspective and ability to mix genres like psychedelic pop, R&B, and soul helped create an album worth remembering. In fact, it received 404 million streams in the US after it was released. Although the singer prefers avoiding the media at all costs, his music speaks for him.
Cardi B – Invasion of Privacy (2018)
Known for having the quirkiest personality in showbiz, Cardi B is not only an internet sensation but a talented rapper as well. Her interesting backstory of being a stripper and her captivating personality helped her charm the audiences of reality TV and hip-hop fans.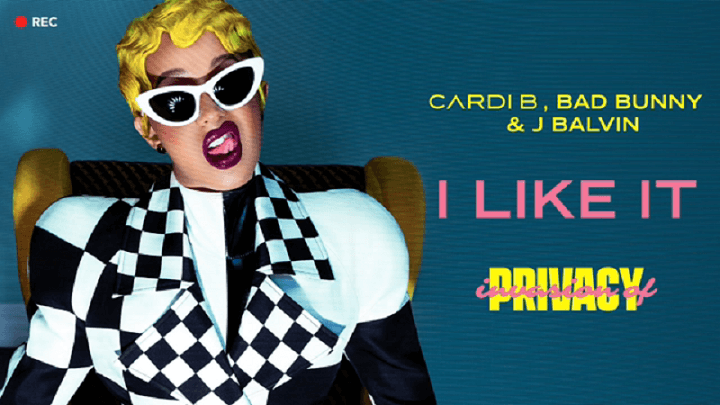 Though we first saw her on Shaggy's Boom Boom remix, it was not until 2018 that she released her debut album, Invasion of Privacy. The album launched her as one of the most influential artists in the digital music scene.
Billie Eilish – When We All Fall Asleep, Where Do We Go? (2019)
Billie Eilish's trademark whispering vocals combined with her dark and often melancholic music easily put her among the most talented singers of this generation. The singer began gaining recognition after her 2015 song Ocean Eyes. However, her debut album wasn't released until 2019.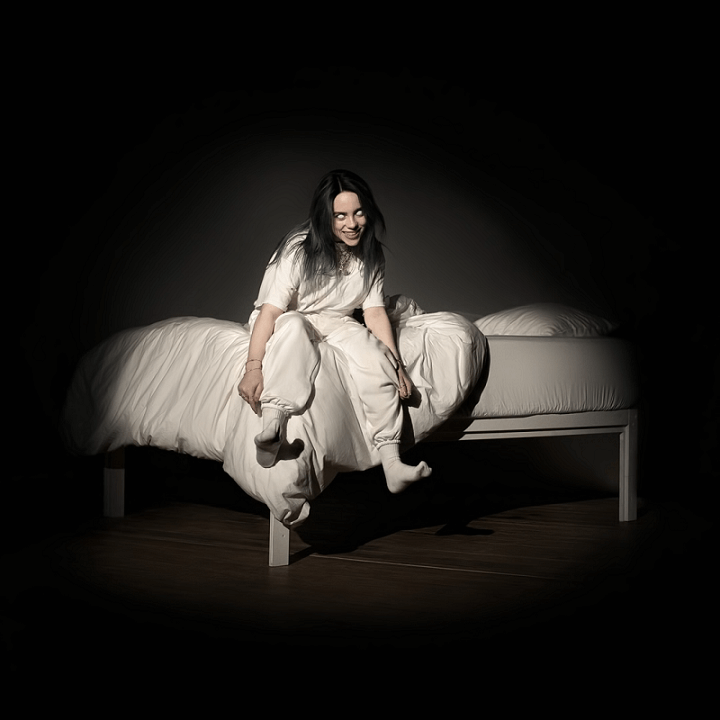 When We All Fall Asleep Where Do We Go? was Eilish's first album. Its significance to her career is immense since it made her the youngest person to win four Grammy awards. The album got over 15 billion streams worldwide and made her one of the most influential artists of the century.
Taylor Swift – Folklore (2020)
2020 was a tough year in everyone's lives. However, that didn't stop Taylor Swift's passion for songwriting. She shocked the fans by releasing two back-to-back albums in the same year. It was a gift to her fans during the dire times.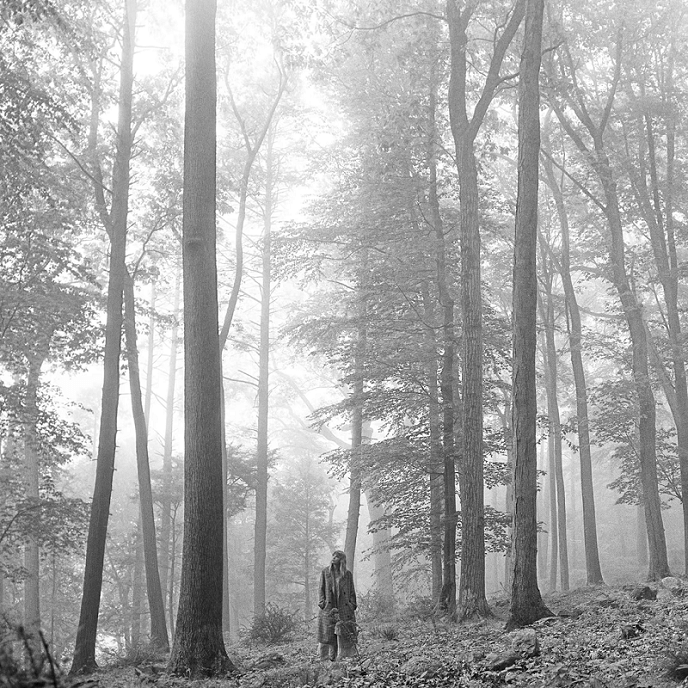 Both Folklore and Evermore were listed as the most influential albums of the aforementioned year. Folklore managed to reach the number one spot in no time. It was also her seventh number-one album in the US. With this many massive albums, it's no secret that Taylor Swift is a force to be reckoned with.
Daft Punk: 'DISCOVERY' (2001)
Daft Punk certainly revolutionized house music with their debut album, Homework. Their follow-up album was Discovery" released in 2001. For this album, the French duo branched out for their love of full-on rock riffs and '70s soul music. The concept album reflected the story of their upbringing.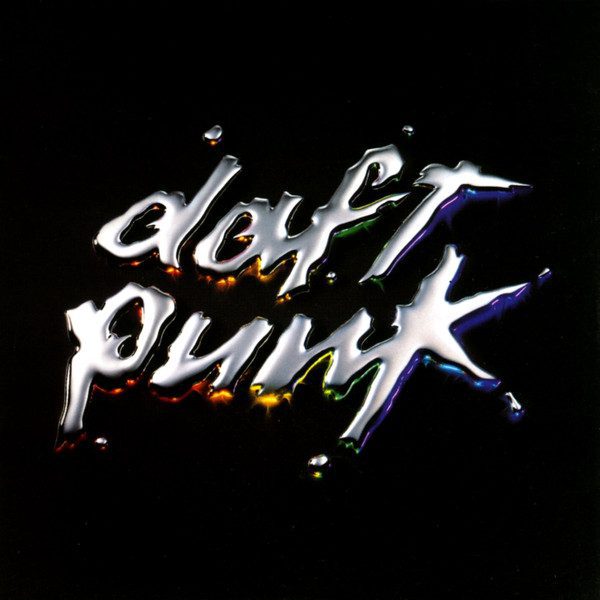 Mixing samples of influences taken from new-wave power-pop to funk and sci-fi, the album easily topped the charts. Hits like Digital Love and One More Time are now easily recognizable by critics and audiences alike, thanks to the album's success.
Radiohead: 'KID A' (2000)
After their 1997 album OK Computer, Radiohead was looking to move in a new direction which many called commercial suicide. They turned their backs on guitar-rock to pursue glitchy electronica and ambient soundscapes. This new sonic journey was a gamble that paid off.
The English rock band's fourth studio album, Kid A, was considered one of the best in the 2000s. It helped create an inventive image of the band in the minds of audiences. It also became their first number-one album to peak at the US Billboard 200.
Kanye West: The College Dropout (2004)
It was Kanye West who made alternative rap palatable in the eyes of hip-hop audiences with his phenomenal 2004 album, The College Dropout. Unlike most rappers in his era, West's lyrics critiqued the idea of materialism rather than glamorizing it.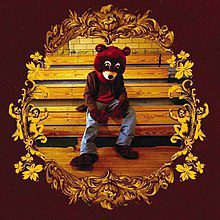 His lyrics also touched on deeper issues regarding race, religion, and class in America. With catchy beats that packed a punch and soul samples, his tracks were bound to become massive hits. His songs did not only appeal to hip-hop heads but also to lovers of indie-rock.
Norah Jones – Come Away with Me (2002)
The 2000s were packed with commendable debuts, and Norah Jones' was no different. Come Away with Me was her hit track from her debut album, released in 2002. The popular track was penned by the singer herself, and needless to say, the whole album was a global hit.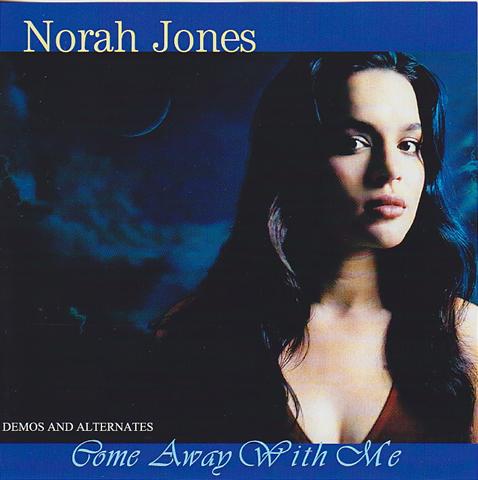 Though the album didn't enjoy immediate success on the charts, it still wowed listeners and fans of Jones' music. It later won eight Grammys which bumped up sales and got it certified diamond. This ensured Jones' place as one of the biggest stars of the decade.
Beyoncé – Dangerously in Love (2003)
After the sun set on her time with the girl group Destiny's Child, Beyoncé began her solo career by releasing the highly popular album Dangerously In Love in 2003. The album was a hybrid of hip-hop and soul and guaranteed her path toward critical acclaim.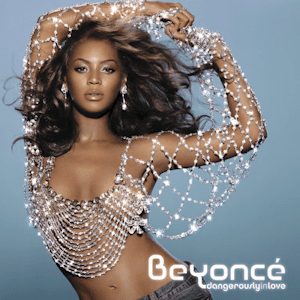 With super catchy songs like Crazy In Love and Baby Boy, it was only the start of her long, successful music career. The album gave Beyoncé the opportunity to showcase her unique talents without her girl group. It helped illustrate the fact that she was someone who needed to be taken seriously in the industry.
Bon Iver – For Emma, Forever Ago (2007)
This album was written in an isolated cabin in the rural areas of Wisconsin. Bon Iver gifted fans with the ultimate collection of heartbreak anthems with their 2007 album For Emma, Forever Ago. The album explores themes like heartbreak, melancholy and eventual forgiveness.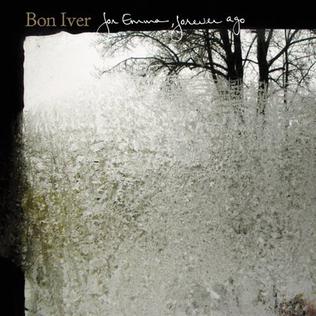 With its relatable depiction of raw human emotion, the album made headlines in the mainstream world. It also helped popularize the folk genre in the eyes of the current generation. Furthermore, it topped the 100 charts and highlighted Justin Vernon's skills as a sophisticated musician.