Newspaper Guitar: A Masterpiece Made Of Paper And Strings
By Victor O May 13, 2023
---
To the awe of many in the artistic world, Burl, the famous craftsman of Burl's Art, has created a masterpiece once again. This time, he replicated a life-size version of the headlining Fender Jazzmaster-style electric guitar.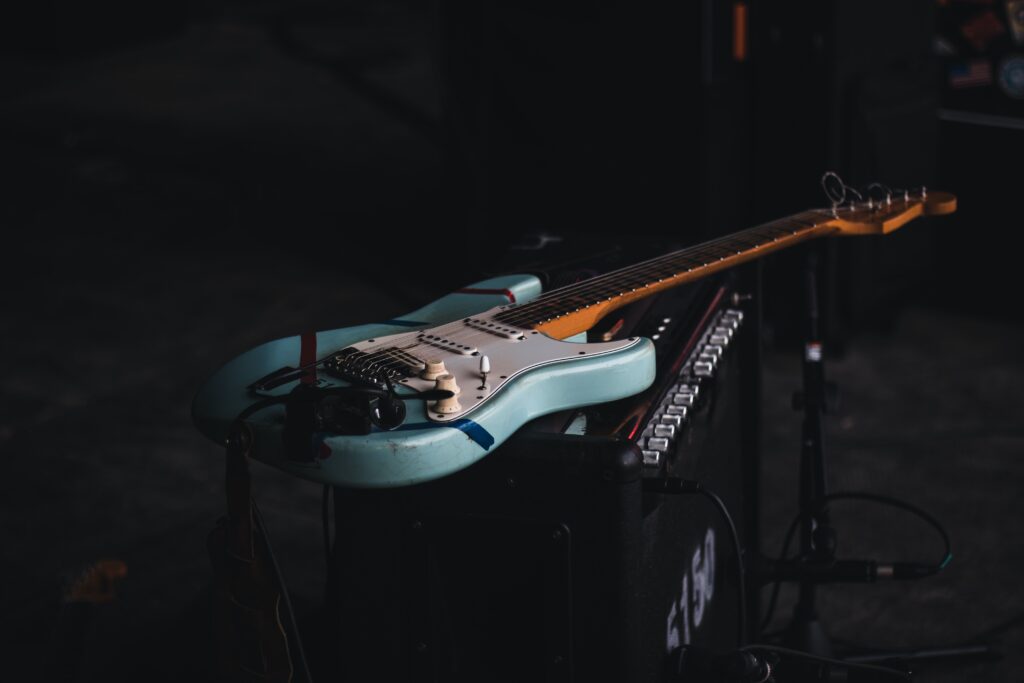 Even more interesting, he did this with 700 leaves of newspaper print that he acquired from his community newspaper company. Using a generous amount of epoxy, he was able to piece the papers together to build the guitar.
The renowned artistic genius told the press that he got a bunch of newspapers and decided to build a guitar. Surprisingly, the process was just as simple as that. He piled the prints and glued them. He went ahead to cut the stack into the relative size of the guitar, forming the body.
According to him, the process was meticulous and required great detailing. For instance, he had to carefully carve out the neck and pickups.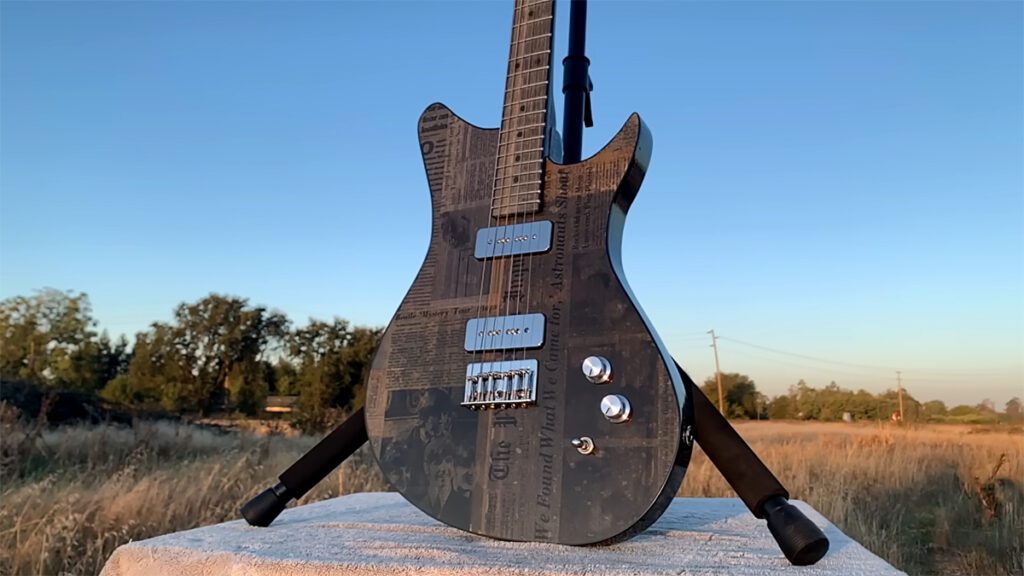 Interestingly, the project was not a walk in the park for Burl, as he ran into a few hiccups. There was a lot of difficulty working with glue on such a large scale, and some of the prints fell apart at some point. However, at the end of the day, what started as a stack of newspapers produced a beautiful wood-like finish with a greyish-blue hue.
At the end of the day, a peculiar guitar with a smooth, dreamy sound was produced.
According to Burl, this has been the most time-consuming project he has embarked on. He spent approximately 15 to 20 hours gluing the newspaper, using around 700 sheets in total.