40+ One-Hit Wonders That People Still Pump Up The Jam To
By Giovanni DS December 21, 2021
---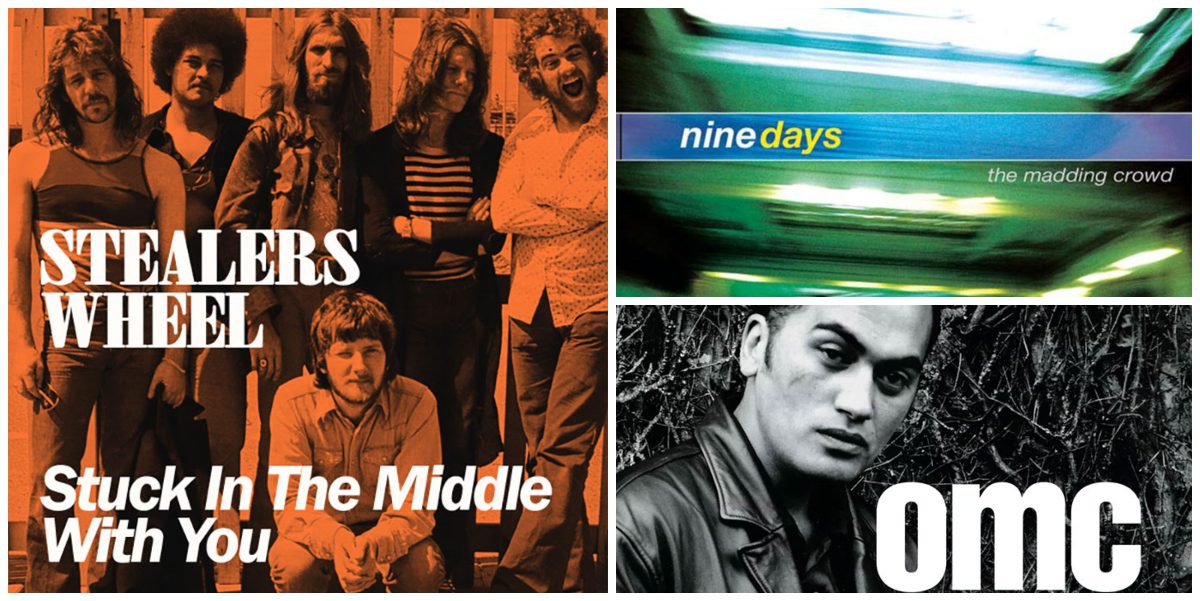 If one thing is for certain when it comes to music, no matter what the genre is or who made it, older generations will always find the new music inferior to the music they grew up with. And the younger generations will think the same about the older music. It's a relationship and tale as old as time that most likely will never go away. But hopefully, it can get better. How is that, you might wonder? Well, the answer is simple; by developing an appreciation of some of the greatest tracks and songs from yesteryear that not only dominated the charts, but that also managed to help define the generations they were a part of. Well, most of them at least. Read on to discover just some of these timeless classics!
Don't Worry Be Happy, By Bobby McFerrin
We're kicking things off with a bang! No list would be complete without Bobby McFerrin's legendary and always welcomed hit Don't Worry by Happy that was released in 1988 and very quickly reached the top spot on the Billboard Hot 100, staying there for two weeks!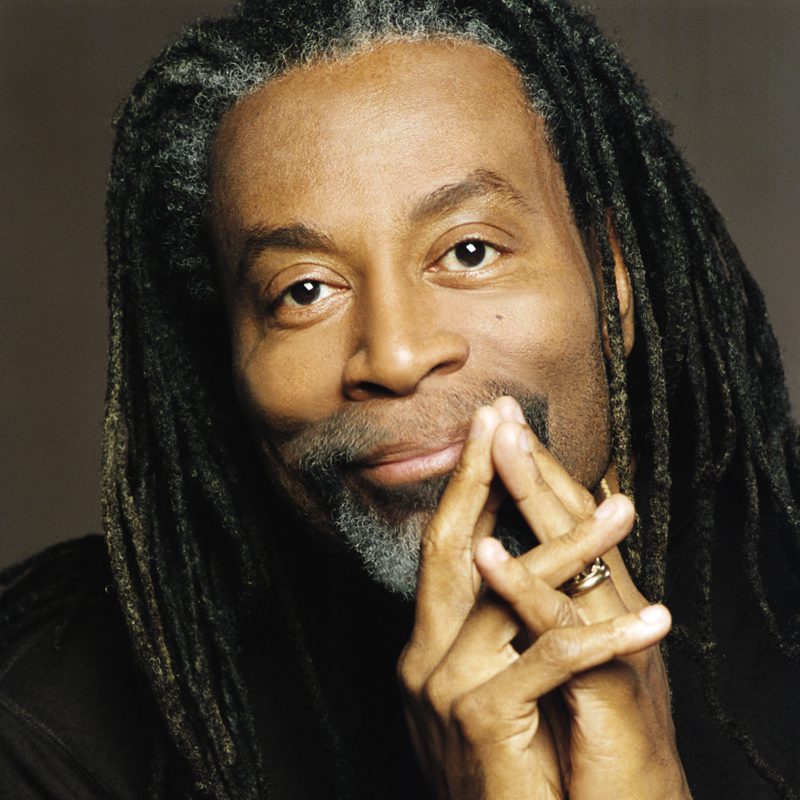 Weirdly enough, millions of people often mistakenly attribute the song to be one of Bob Marley's, the only thing is that the singer passed away seven years before it was released. McFerrin sadly never wrote another hit again, pursuing other ventures instead.
Take On Me, by A-ha
No one can dispute the commercial success and the way that the Norwegian band, A-ha, took the world by storm with their smash hit, Take On Me. While the song was A-ha's most successful song, they were not a one-hit-wonder.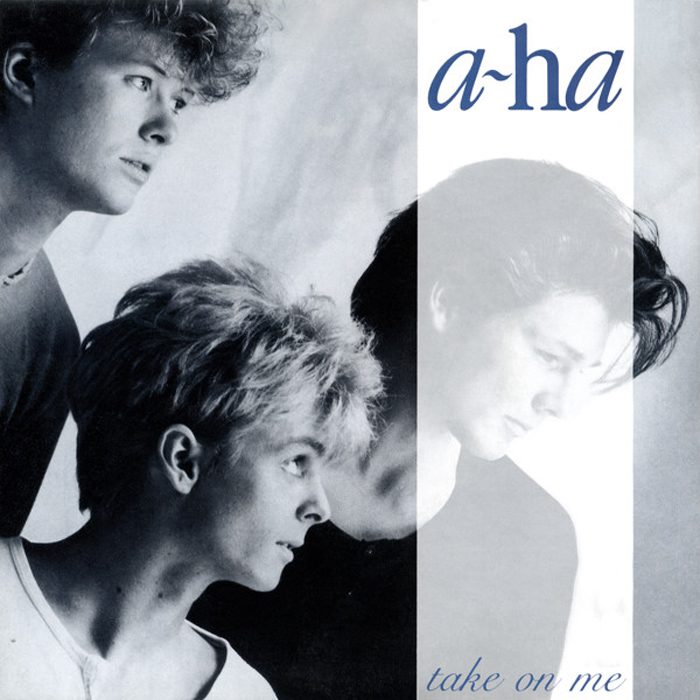 A-ha has often been included on lists of one-hit-wonders, but this is mainly from an American perception due to a lack of success in the states after Take On Me. But they were still very popular in Europe and were even featured in a Bond film!
Walking in Memphis, by Marc Cohn
March Cohn's Walking in Memphis catapulted the singer and his self-titled debut album, Marc Cohn, to immediate success, going so far as to be nominated for the Song of the Year and Best Pop Male Vocalist awards for the Grammys in 1992.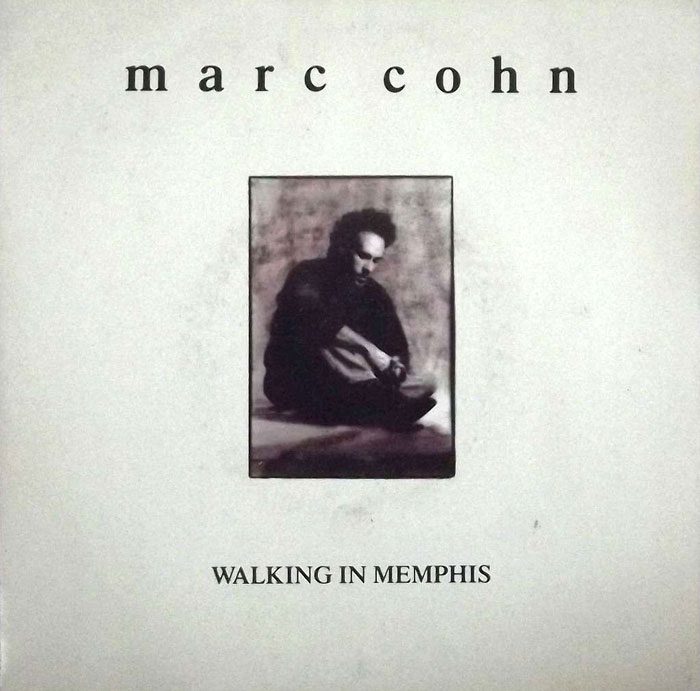 Sadly, this autobiographical song, which described much of Cohn's struggle to make it as a musician, was his only successful hit. While Cohn never managed to capture the attention of the world again, he was at least able to have done it once!
Somebody That I Used to Know, by Gotye ft Kimbra
You would be hard-pressed to find someone who hasn't heard about one of 2011-2012 biggest hits, Somebody That I Used to Know by Gotye (ft Kimbra), even if they only knew the rhythm or beat and not the actual song.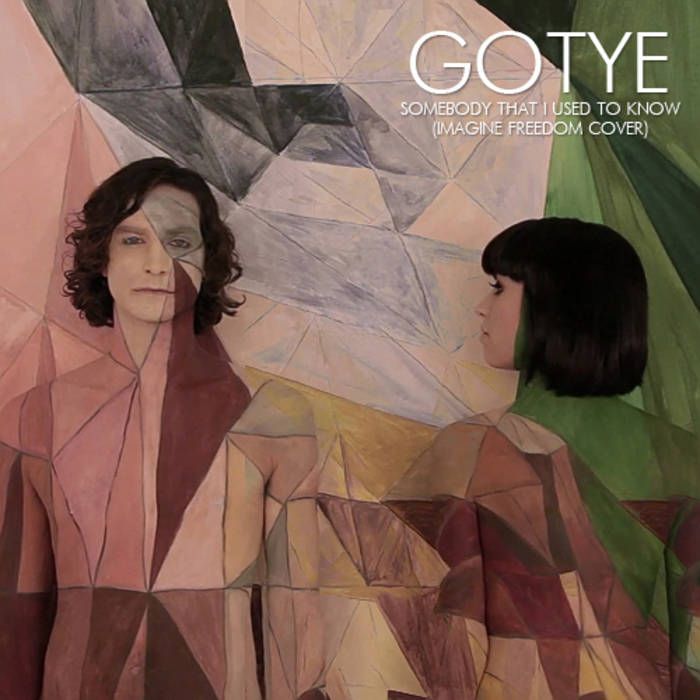 Gotye's popular song is a perfect example of a one-hit-wonder, but that did not matter to Gotye as the success or money it made wasn't important to him. This is probably the reason why he allows students or student films to use his music for free.
Torn, by Natalie Imbruglia
Some one-hit-wonders weren't even written by the singer or band that made the song famous, a classical example being Natalie Imbruglia's cover of Ednaswap's song, Torn. Suffice to say, Imbruglia's cover was far more popular selling over 7 million copies.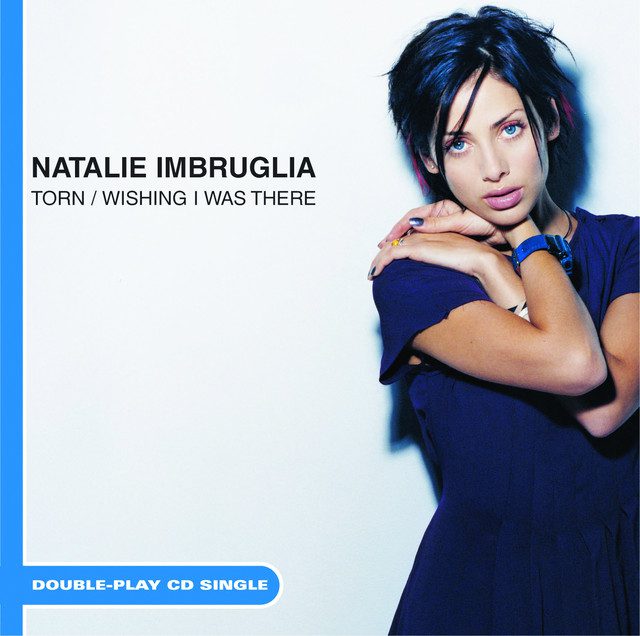 To be fair, no doubt Imbruglia's own voice, personality, and acoustic re-structuring was what made this song a worldwide success, earning her a Grammy nomination for Best Female Pop Vocal Performance. But that wasn't enough to keep her popular.
Spirit in The Sky, by Norman Greenbaum
Norman Greenbaum's Spirit in The Sky was the out of nowhere gospel song that just spread like wildfire in the states between 1969-1970, selling 2 million copies and reaching the 3rd spot on the Billboard Hot 100.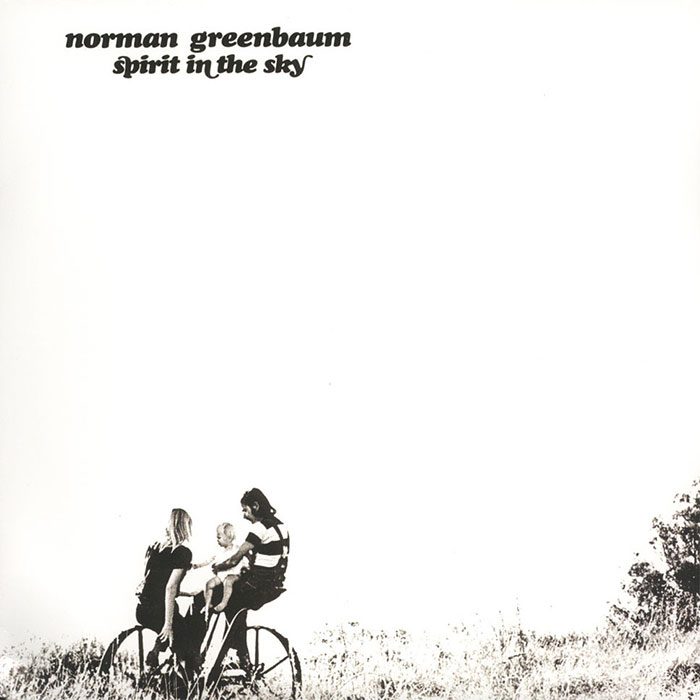 The success of the song cemented itself and Greenbaum as one of the greatest one-hit-wonders of all time. Before this, Greenbaum also had quite a bit of success before back in the 60s with his band Dr. West's Medicine Show and Junk Band.
What is Love, by Haddaway
Some songs, no matter how famous or catchy the lyrics were, don't always age well. A lot of times, they lose their appeal for a lack of relatability between different generations. That being said, Haddaway's What is Love is certainly not one of them!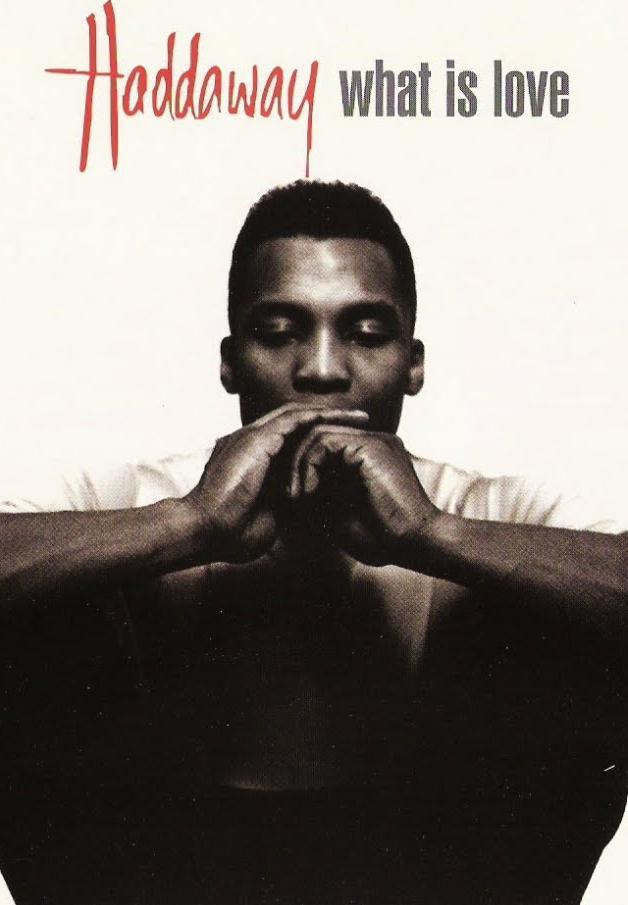 What is Love, part of Haddaway's album, The Album, was an addictive electro and Eurodance song that took Europe by storm and eventually other parts of the world. It is a great pity that Haddaway never achieved the same level of success again.
Kung Fu Fighting, by Carl Douglas
An equally unforgettable track that spread like wildfire all the way back in the 70s and remained strong into the 2000s was Carl Douglas's, Kung Fu Fighting, an upbeat song that captured the excitement over martial arts films at the time.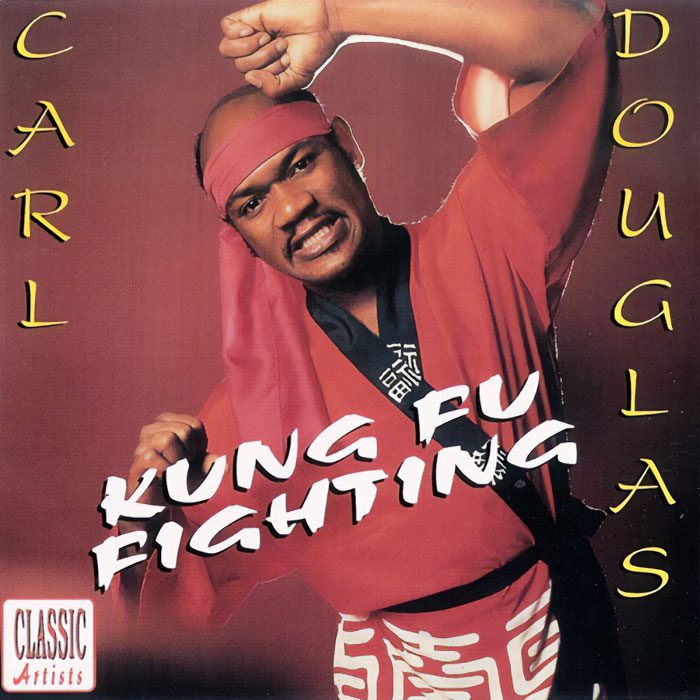 The song, having initially not been played on any radio station, earned its popularity through dance clubs. For the most part, the song has aged well, save for one or two lyrics which might be a bit stereotypical or rude towards Asian communities.
Who Let The Dogs Out, by Baha Men
While Baha Men's addictive song, Who Let The Dogs Out was a commercial hit in much of the Western speaking world, it actually owes some of its success from appearing in the Nickelodeon animated film, Rugrats in Paris: The Movie.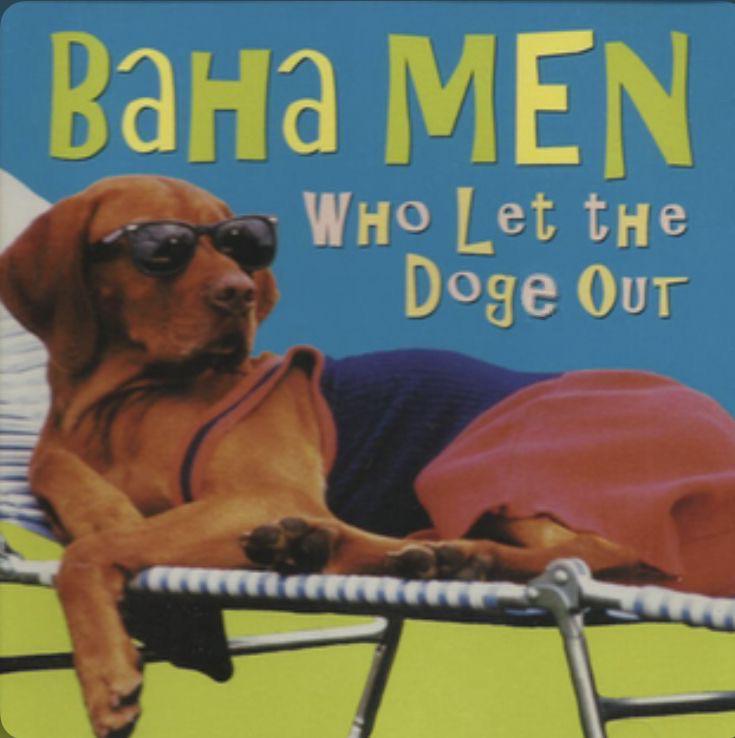 Baha Men might have been the ones to profit from the song, but it was actually written by Trinidadian musician Anslem Douglas, who wrote the seemingly fun hit about dogs as a feminist song that disavowed catcalling and sexist attitudes of men.
Come on Eileen, by Dexys Midnight Runners
Come on Eileen, by English group Dexys Midnight Runners suffers the same fate of A-ha's, Take On Me, in that the song is often incorrectly listed as a one-hit-wonder as it was the only song to dominate US charts.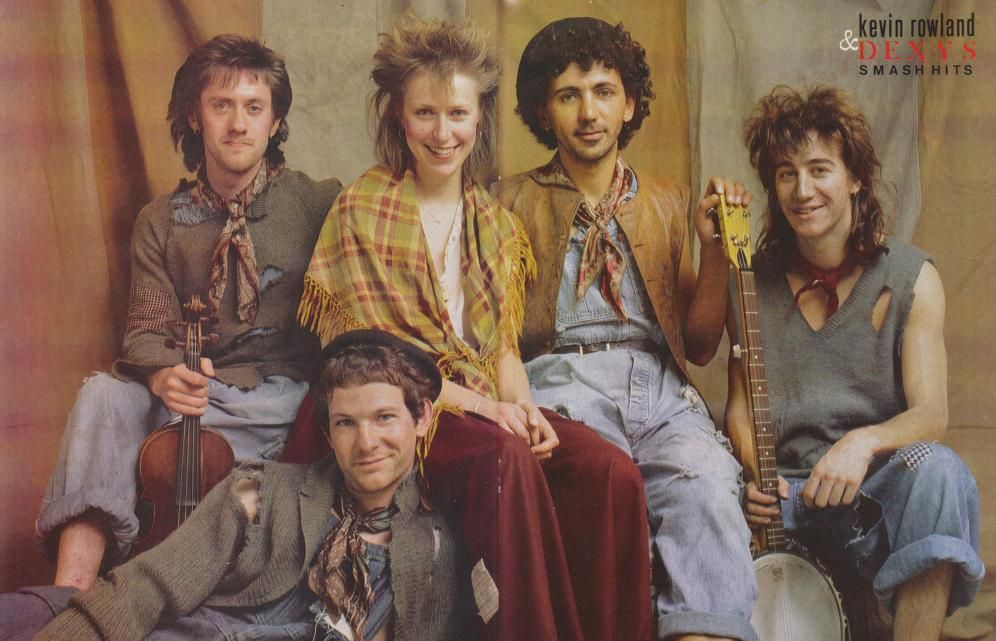 Just because they weren't able to top American charts does not mean that they did not continue to have years of success in the UK and Europe, no matter what some poorly researched websites say. Geno was another extremely popular song of theirs.
Always Something There to Remind Me, by Naked Eyes
Back in the 60s, the musical and songwriting duo, Burt Bacharach and Hal David, penned the famous song, (There's) Always Something There to Remind Me. The song went on to be played by a multitude of musicians, from Lou Johnson to R. B. Greaves.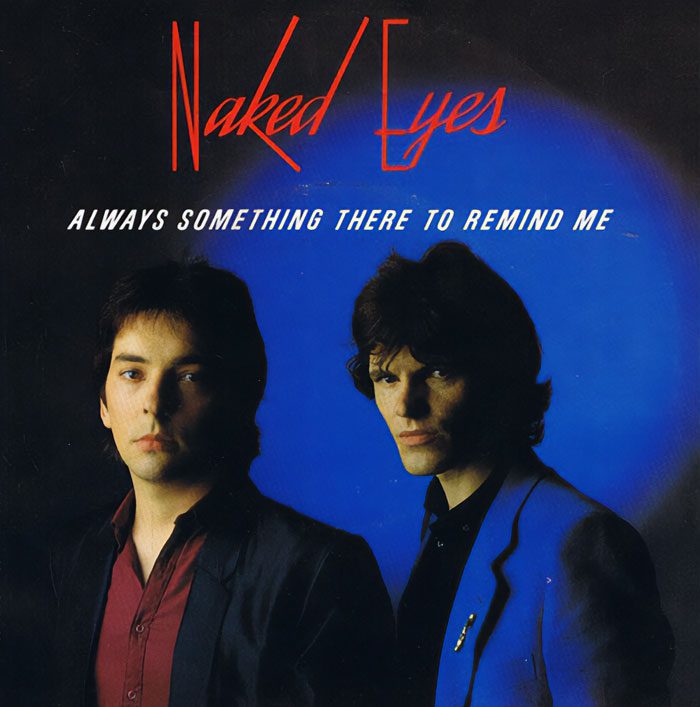 However, the track experienced the most amount of success around twenty years later when it was resurrected by a new wave band, Naked Eyes. Naked Eyes are also incorrectly regarded as a one-hit-wonder band, with the band reaching the US top 40 four times!
Walking on Sunshine, by Katrina and The Waves
Walking on Sunshine arguably has to be one of the most feel-good tracks out there! The song was first released back in 1983 by the English band Katrina and the Waves and earns the group millions of dollars worth in royalties per year.
Again, Katrina and The Waves are not strictly a one-hit-wonder group. Yes, they never reached the same heights of success in America again, but they went on to win the 1997's Eurovision with their original song, Love Shine a Light.
Macarena, by Los Del Rio
While we are not quite sure what they are saying, what we do know is that Macarena, by Los Del Rio, is an absolute vibe for any festive event! Macarena first appeared in the duo's album, A mí me Gusta, in 1993.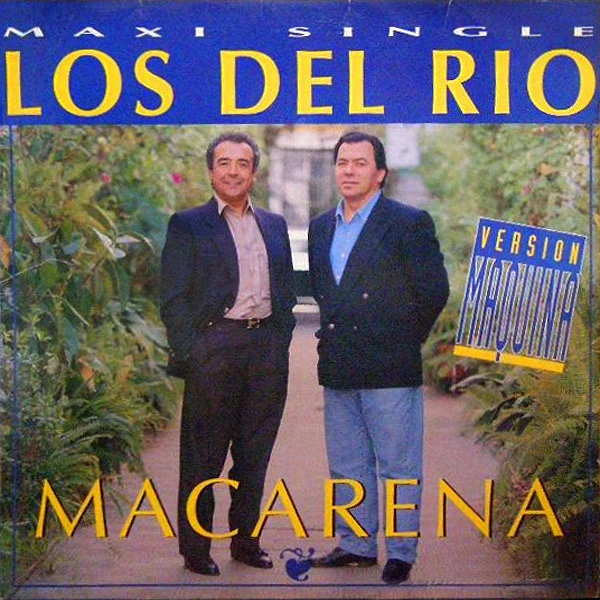 But it wasn't until 1996-1997 that the song truly kicked off, becoming an absolute hit in dance and nightclubs across the world. In 2012, Billboard included Macarena into its list of All Time Top 100, placing it in number 7!
What's Up, by 4 Non Blondes
4 Non Blondes was a short-lived American rock band that formed around 1989 and disbanded just five years later. While the band might have been short-lived, in the time that they were active, they released a world hit, What's Up.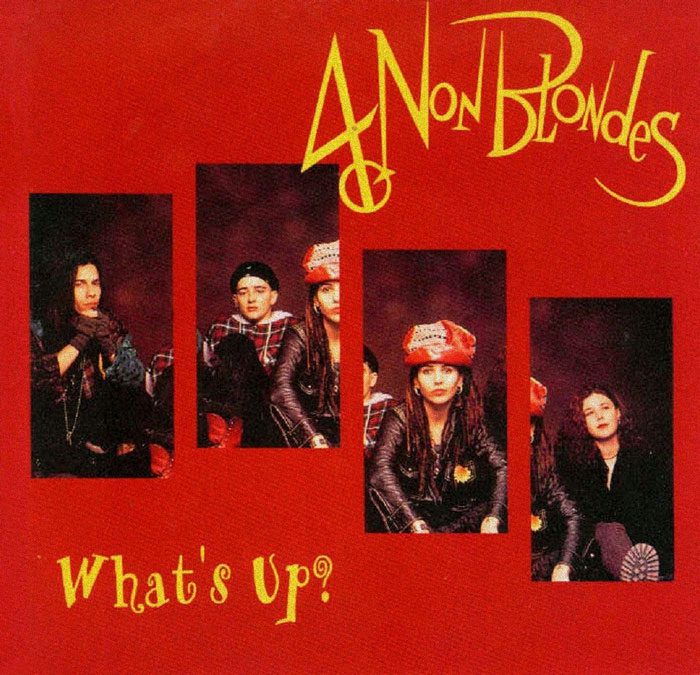 The name might not sound very familiar, but you will immediately recognize it once the chorus kicks in. The now-iconic lyrics, "What's going on?" is sure to raise not only your mood but also get you in a dancing mood, too!
Bitter Sweet Symphony, by The Verve
Back in 1997, the hit song Bitter Sweet Symphony by the English Rock band The Verve was nothing short of an absolute success. The song not only reached second place on the UK Singles Chart but also remained there for 3 months!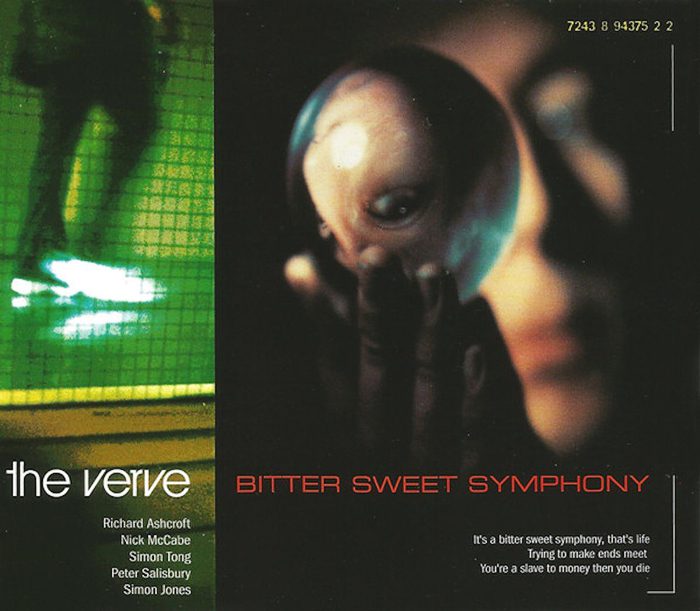 Unfortunately for the group, a legacy of legal battles and the possibility of plagiarism brought on by the song did not help their public image. The source of the conflict sprang from plagiarism charges issued by the legendary band, The Rolling Stones.
Funkytown, by Lipps Inc.
Funkytown by the Minnesota-born disco group Lipps, Inc. has to be without a doubt one of the most addictive and upbeat disco tracks out there. Released back in 1980, the funky tune quickly climbed the charts and went platinum in many countries.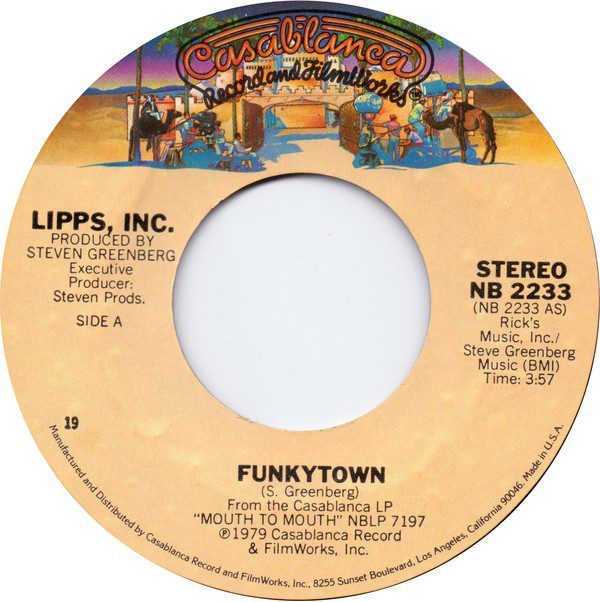 Sadly, like many bands and artists on this list, they failed to get the same amount of attention or success with their later singles and albums. They did briefly get some attention with their track, Rock It, but eventually disbanded in 1985.
Play That Funky Music, by Wild Cherry
Sometimes, it really is the songs you would never suspect of doing well that actually end up doing the best overall. A good example is Wild Cherry's 1976 super hit, Play That Funky Music that just dominated the charts.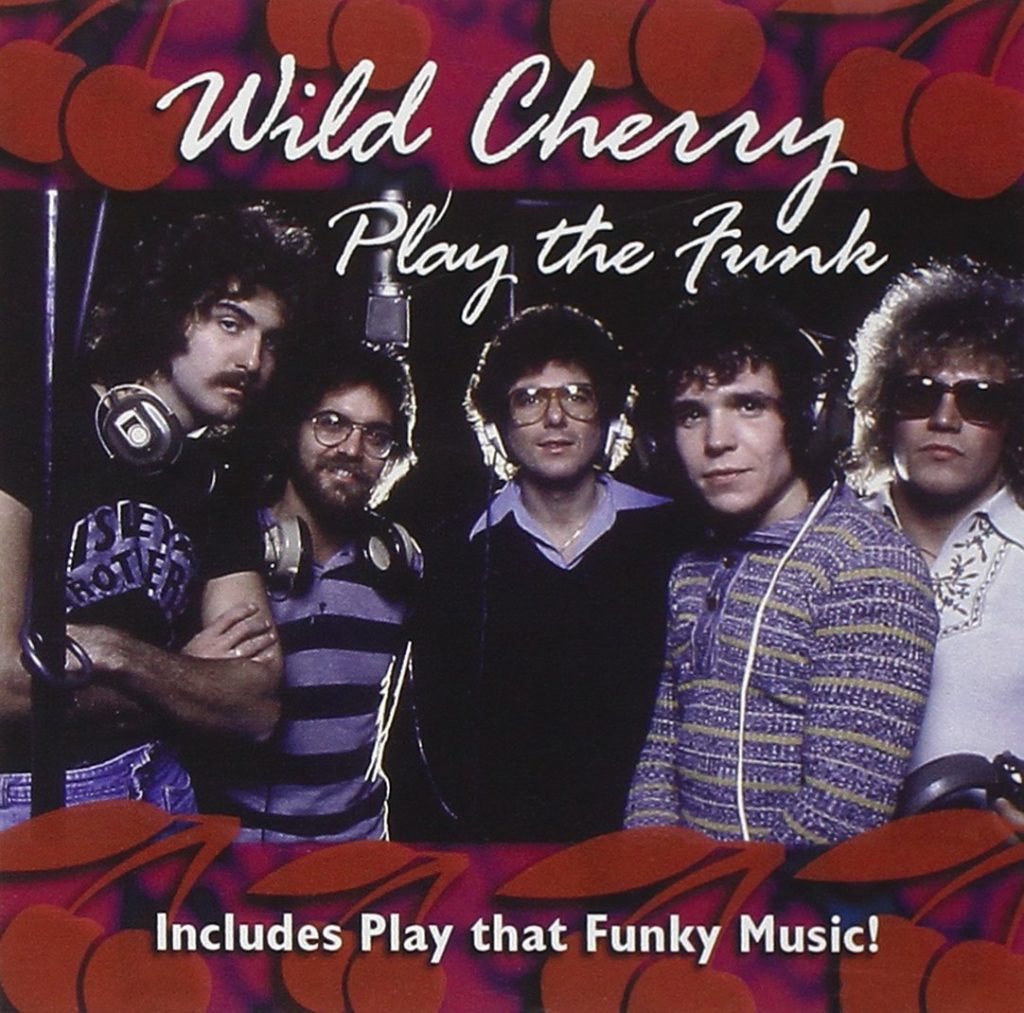 The members of Wild Cherry were not super confident about how the song would be received, eventually deciding to put on the B-side of their album. Fortunately, the owners of their record label decided against it, instead of putting it on the A-side.
Barbra Streisand, by Duck Sauce
On a related note, sometimes the most annoying or uncreative songs end up becoming worldwide sensations, a perfect example being 2010's, Barbra Streisand by electronic DJ duo Duck Sauce. Setting the rather bland lyrics aside, the song became an instant success.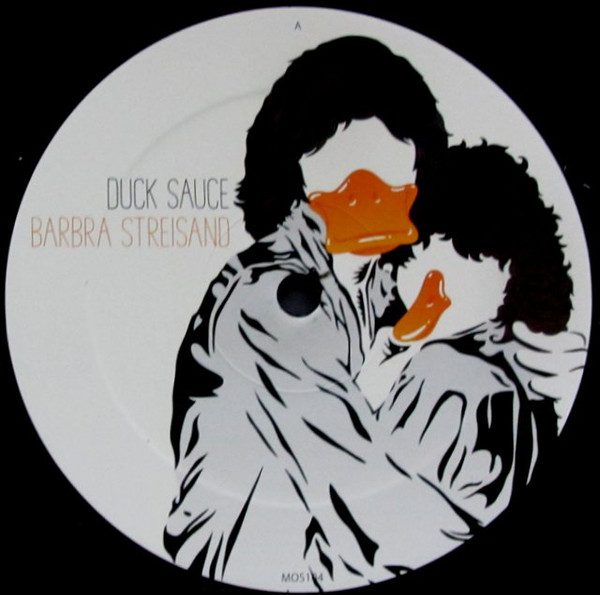 So much of a success in fact that by November of 2011, the song received a Grammy nomination for Best Dance Recording, losing to Skrillex's, Scary Monsters, and Nice Sprites. While the song was once super popular, some critics find it annoying nowadays.
Breakfast At Tiffany's, by Deep Blue Something
Deep Blue Something's 1995 one-hit-wonder, Breakfast at Tiffany's is quite an interesting and odd case. Name aside, funnily enough, the song was not inspired by Blake Edwards's film of the same name. Instead, it was inspired by another Audrey Hepburn film.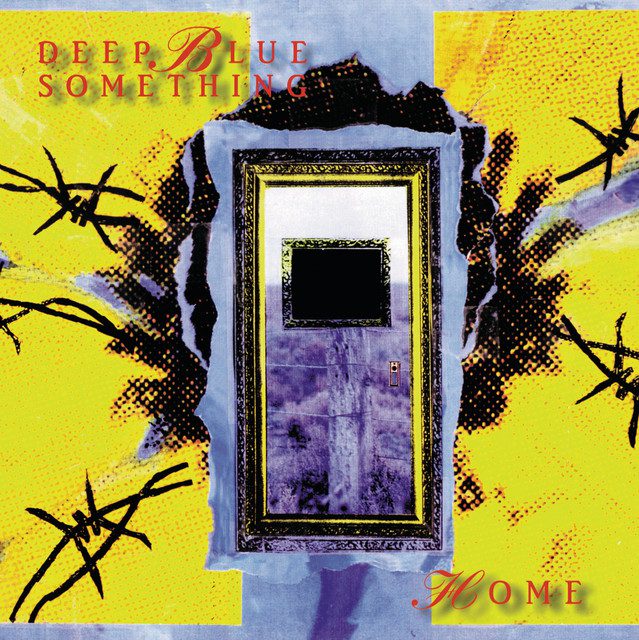 The film was William Wyler's 1953, Roman Holiday, which served as the band's source of lyrical inspiration. They went with the current name because the group songwriter Todd Pipes thought the name sounded better. It was their one and only hit.
How Bizarre, by OMC
What can be said about OMC's (Otara Millionaires Club) surprise and platinum-rated hit, How Bizarre, other than it is just bizarre, lyric-wise, and history-wise? Otara Millionaires Club originally consisted of brothers Phil and Pauly Fuemana and producer Alan Jansson.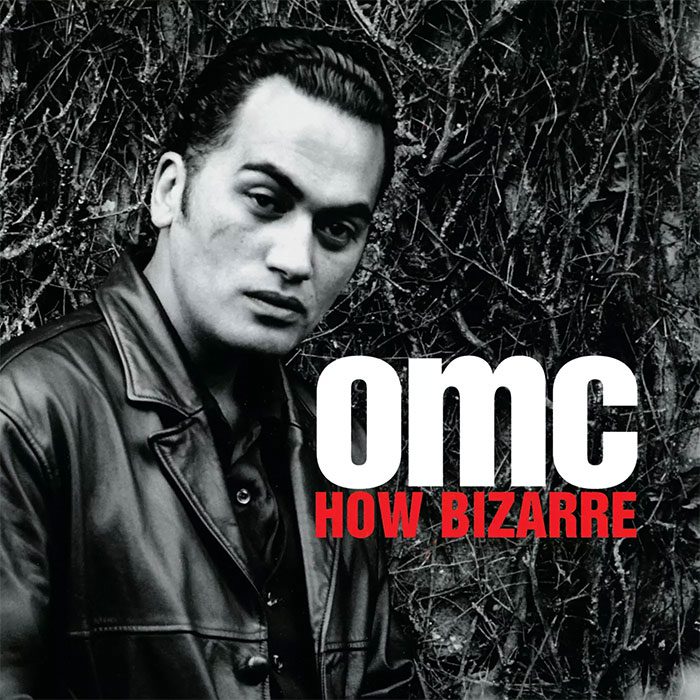 By 1994 the Fuemana brothers had spilt, with Pauly and Jansson then forming a partnership and rebranding themselves as such OMC, making Pauly the singer and main face and Jansson as producer and writer. Sadly, How Bizarre was their only hit.
Teenage Dirtbag, by Wheatus
While the last song was certainly bizarre in more ways than one, this next mention not only has a bizarre name but a bizarre super hit. Yes, we are talking about the American rock band, Wheatus and their only hit, Teenage Dirtbag.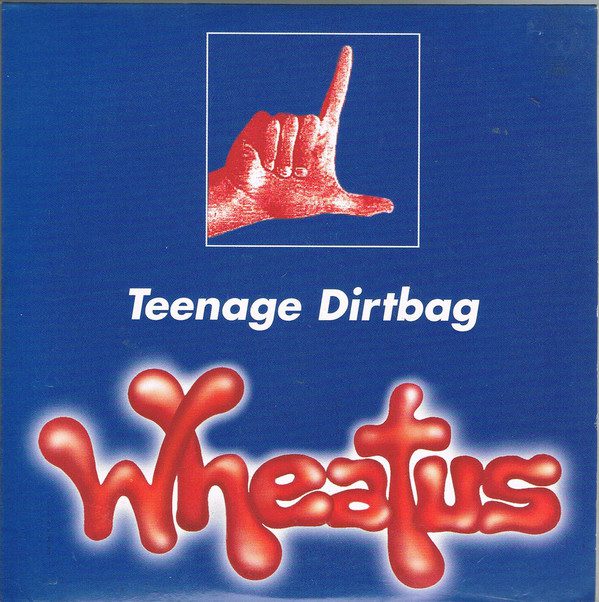 Apparently, the song was inspired by the group's vocalist, Brendan B. Brown's own experience growing up in high school. The song, dealing with high school drama and love, went on to be certified 3x platinum and was featured in many movies and series.
She's So High, by Tal Bachman
Tal Bachman, the Canadian singer, and songwriter is most known for his hit love-sick ballad, She's So High. Bachman based the contents of the song on personal experience when, in his youth, he tried to convince a girl to date his stepbrother.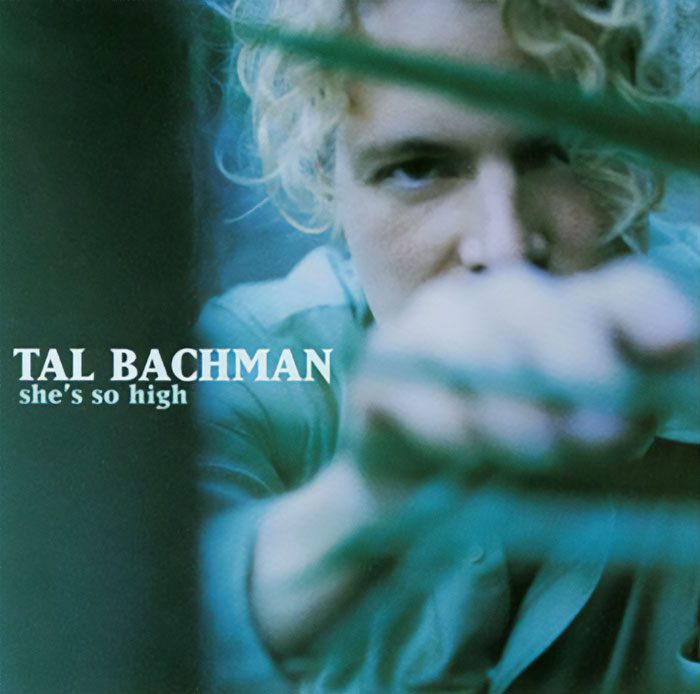 The essence of the song consequently is about a lovesick high schooler who is in complete awe of an almost angelic girl he thinks is too beautiful and perfect for him to ever date. Overall, the song was an innocent breath of fresh air!
I'll Be There For You, by The Rembrandts
Now, this next one is going to surprise a lot of you. Most of you should be able to immediately place this song by its name alone. Yep, it is the very theme song of the iconic TV series, Friends.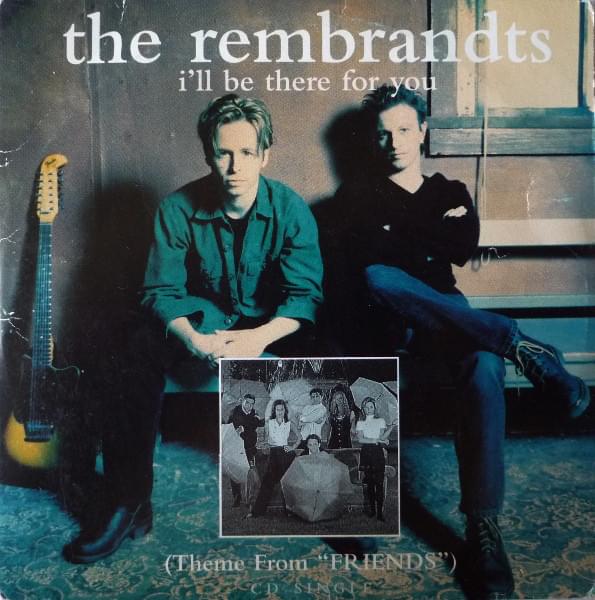 The equally iconic song was created following Warner Bros. Television not being able to land their first choice, Shiny Happy People by R.E.M. This led the actual producers of Friends to write the song with the help of The Rembrandts. The rest is history.
Na Na Hey Kiss Him Goodbye, by Steam
For another interesting case, we have the story behind the 1960/70s pop-rock group Steam and their hit signature song, Na Na Hey Kiss Him Goodbye. Steam started as just a group of friends wanting to make some music together.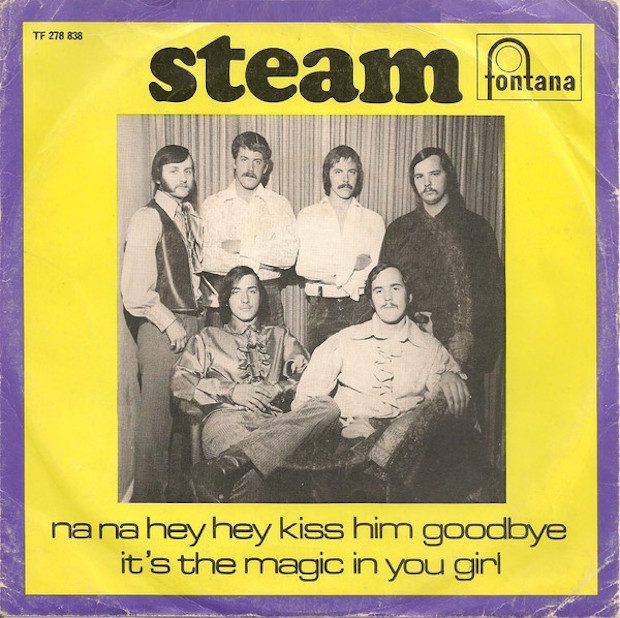 During this time, they recorded their now hit song, which was actually meant to be the B-side of another of their planned songs. Even some musicians found the song a bit embarrassing, but it went on to become a smash hit!
The Safety Dance, by Men Without Hats
It certainly is hard to say just what was so popular about Men Without Hats 1983 hit, The Safety Dance, but all we do know is that it was. That said, the song has certainly lived on in internet meme culture.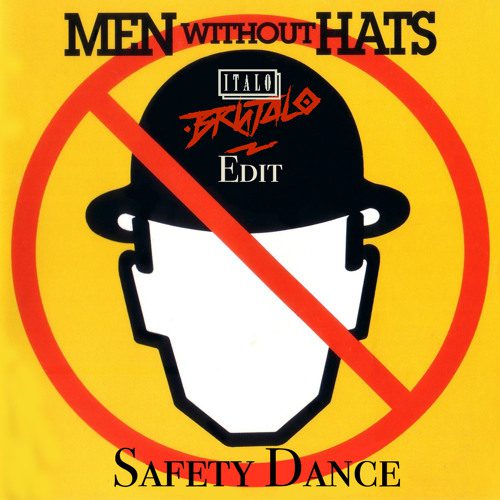 Its quirky lyrics and bizarre music video definitely helped to cement themselves into people's imagination with the guarantee that its lyrics will be stuck in your head at one point or another. The 80s really was a weird time for music.
Somebody's Watching Me, by Rockwell
American singer Rockwell become a household name with his hit success, Somebody's Watching Me. While the track did instantly catapult him to fame, it didn't help keep him there as he quickly disappeared completely from the music scene soon afterward.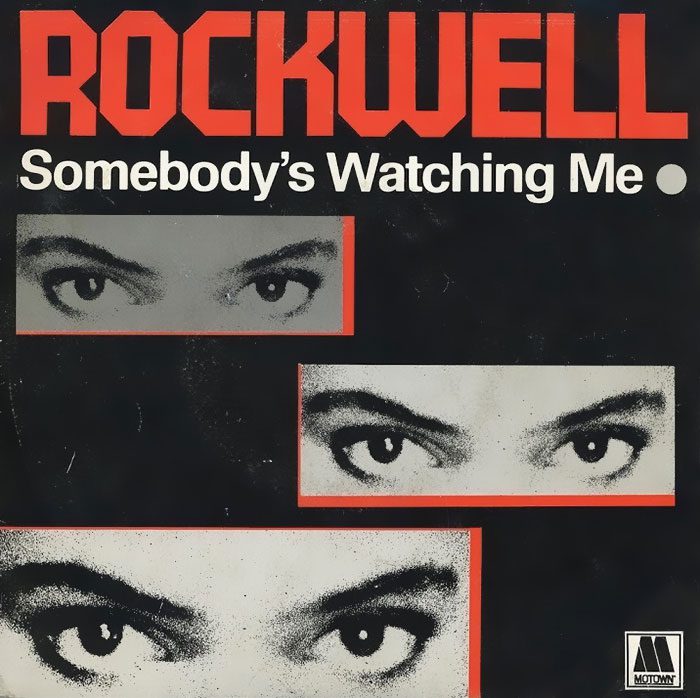 It should be pointed out that while the lyrics for his song were good, its success was most likely due to the fact that Michael Jackson agreed to sing the legendary chorus. This was all thanks to his music CEO father who managed to convince Jackson.
Bad Day, by Daniel Powter
Surprisingly, a lot of one-hit-wonders aren't actually super well received. Just because they sold well doesn't mean that all critics thought that the song was amazing. A fine example is Bad Day, by the forgotten Canadian singer Daniel Powter.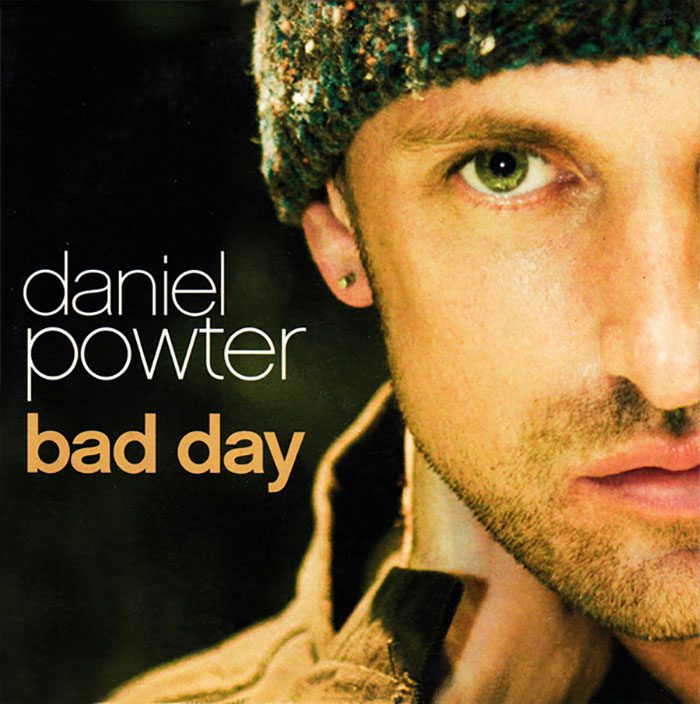 While the song received mixed reviews, it did manage to top several music charts such as the Billboard Hot 100, Ault Top 40, and Pop 100, selling 2 million copies and being certified 3x platinum and 1x platinum in many other countries.
Ice Ice Baby, By Vanilla Ice
Few people don't know of rapper Vanilla Ice and DJ Earthquake's collaborative hit song, Ice Ice Baby. The 90s hit was certainly a fun and party-inducing track, but it was not without some controversy that may have damaged the singer's reputation.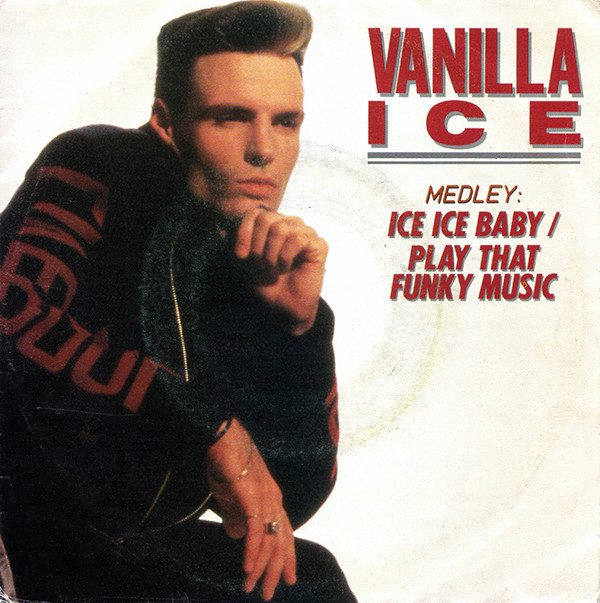 Fans of Queen will find that Vanilla Ice's track sounds a bit too familiar. The reason for this is that the singer did incorporate the iconic bassline of Queen's, Under Pressure, and without their permission which led to many legal battles.
Billionaire, by Travie McCoy
Back in 2010, American Rapper Travie McCoy with the help of angelic singer Bruno Mars, released the upbeat hit, Billionaire. The content of the song focuses on the musings of Mars and McCoy on how simple life would be if they were billionaires.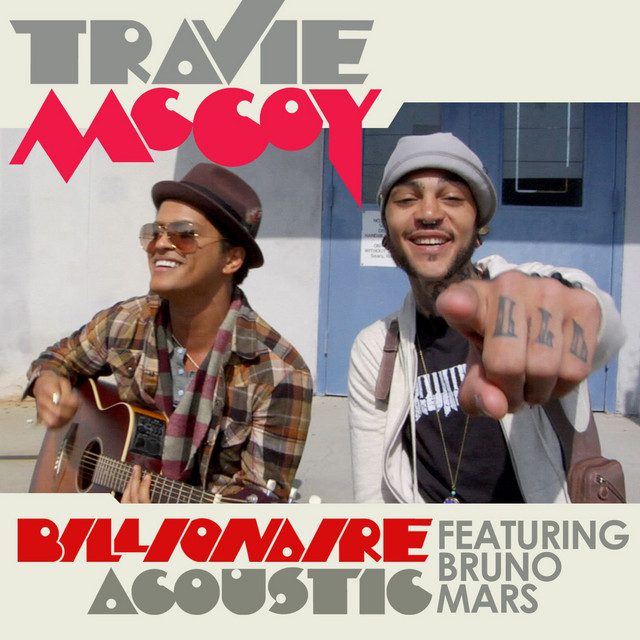 While the song might sound simplistic or materialistic, it was really well received by listeners because it was just plain relatable. We all have wished for some extra wealth at some point or another, thinking it would make life simpler.
She Blinded Me With Science, by Thomas Dolby
She Blinded Me With Science, by English Musician Thomas Dolby was a wacky synth-pop and tech-inspired song about the singer's awe and obsession with a beautiful woman. The song managed to become very successful in the states but not the UK.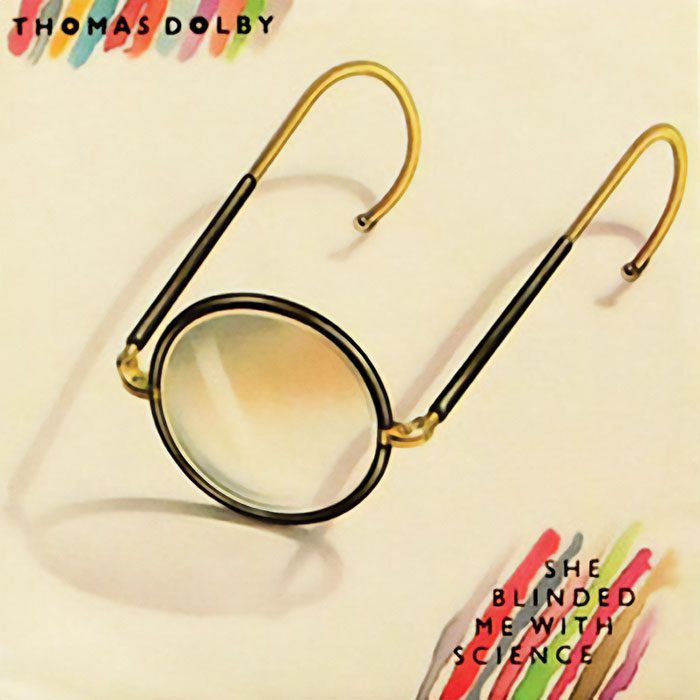 Apparently, Dolby's song barely managed to climb the UK-based charts, only remaining in history because it somehow spread to and took off in the US. Dolby gave up being a performer shortly after and instead become a session musician and producer.
Hey! Baby, by Bruce Channel
This one might be a bit old, but this 1962 hit by Bruce Channel, with the help of Margaret Cobb, took over the American pop and music scene like crazy. The song we are talking about is his hit, Hey! Baby.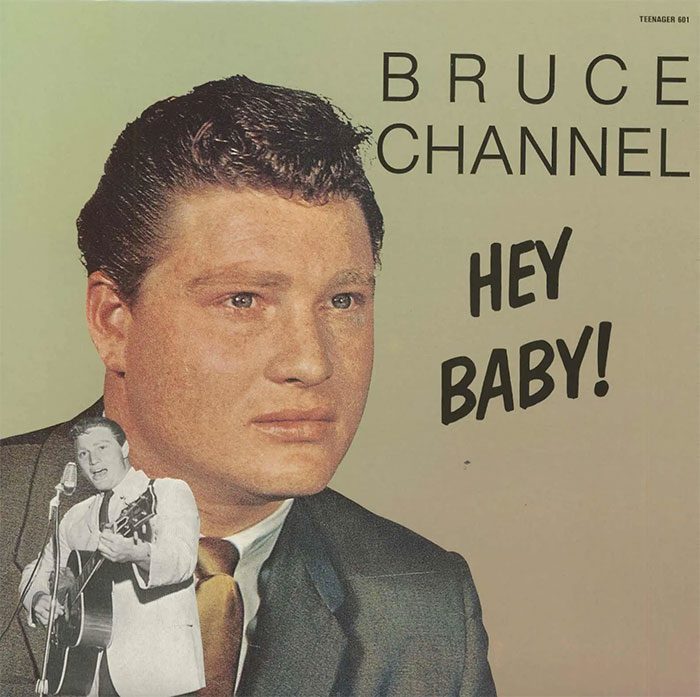 The song would go on to reach the top spot on the Billboard Hot 100, spawning dozens of covers and versions by other bands and groups, and it was even prominently featured in the 1987 classic film, Dirty Dancing.
Stuck in the Middle With You, by Stealers Wheel
We don't think many people have heard of the Scottish folk-rock band, Stealers Wheel which formed back in 1972, broke up in 1975, and briefly got back together in 2008. You can probably see why they aren't that well-known.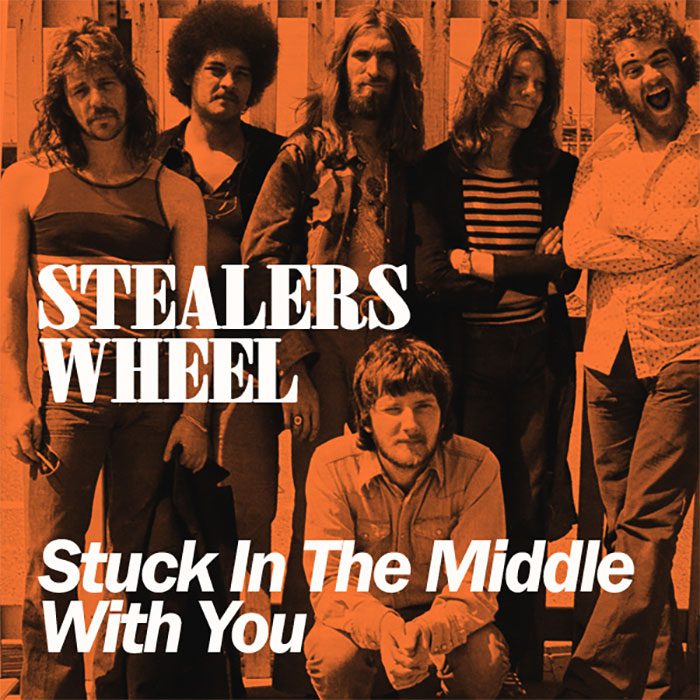 That said, while they were not around for long, they did manage to leave behind a track that has stood the test of time, appearing in TV shows, commercials, and even a Tarantino film. This track was the famous, Stuck in The Middle With You.
Absolutely (Story of a Girl), by Nine Days
The journey of the States-born rock band Nine Days was not an easy or fair one to the now largely unknown group. Nine Days entered the public consciousness with the success of their 2000's single, Absolutely (Story of a Girl).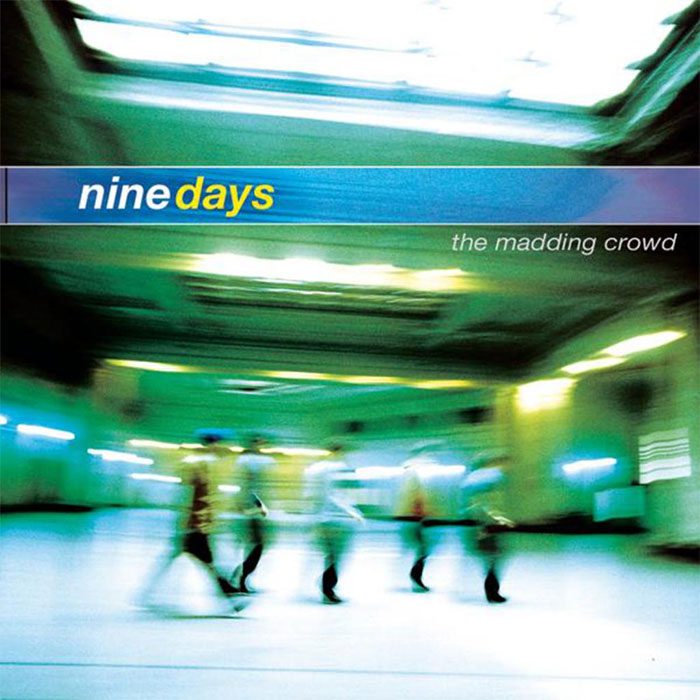 While you might be thinking, "I don't know this song," trust us, as soon as you play it, you will instantly remember it. It did reach 6th place on the Billboard Hot 100 after all! This was to be the band's only successful song.
Rockin Robin, by Bobby Day
Bobby Day's super successful song Rockin Robin had similar luck for his own hit, with it reaching the second spot on the Billboard Hot 100, inspiring dozens of covers, and featured in the 1986 hit film, Stand By Me.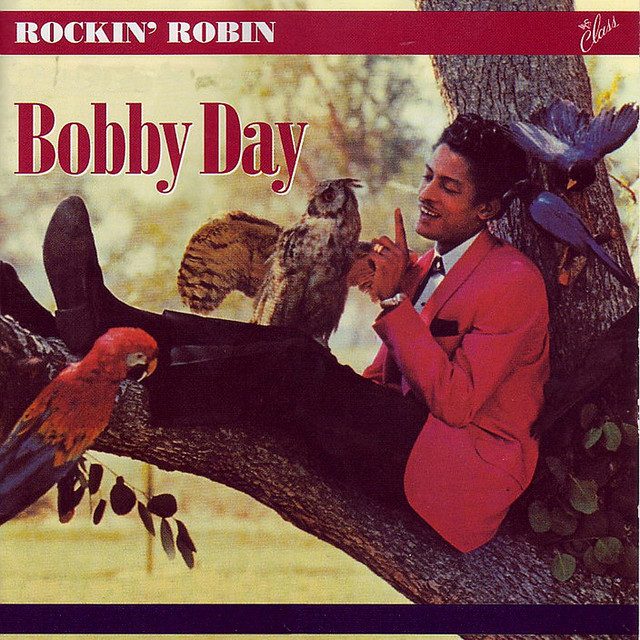 One of the most notable covers is one done by Michael Jackson in 1972, which must be quite the stamp of approval. Unfortunately for Day, Jackson's cover performed far better than Day's 1958 release. Maybe that's why he never performed again?
It Never Rains in Southern California, Albert Hammond
It should go without saying that making it in the music industry, however brief, is a real challenge that all promising artists know all too well. This experience and sentiment are perfectly expressed in Albert Hammond's, It Never Rains in Southern California.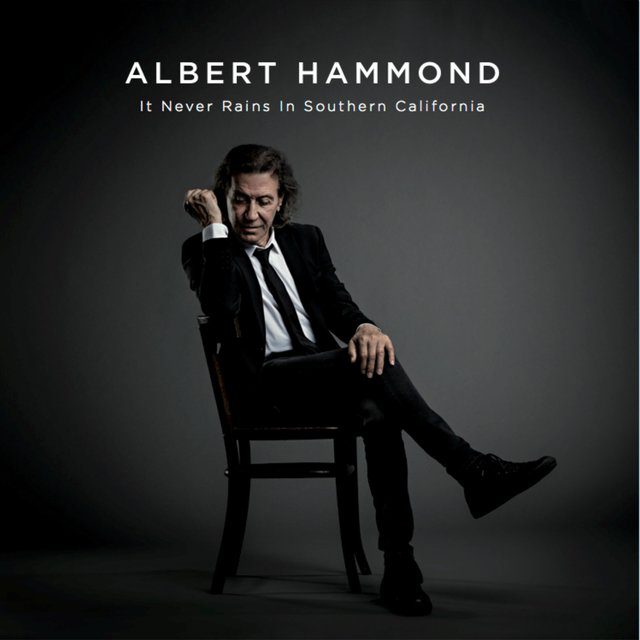 The inspiration of the song and its lyrics center around Hammond's and others' struggle to find a career in the fast-paced world of Hollywood and the entertainment industry. It's a bitter-sweet thing when you consider this to be Hammond's only successful song.
Move Your Feet, by Junior Senior
Next, we have another funky and European-based super hit from the Danish pop duo Junior Senior and their addictive 2002 hit, Move Your Feet. Move Your Feet was not only a hit in Denmark but also in the rest of the world.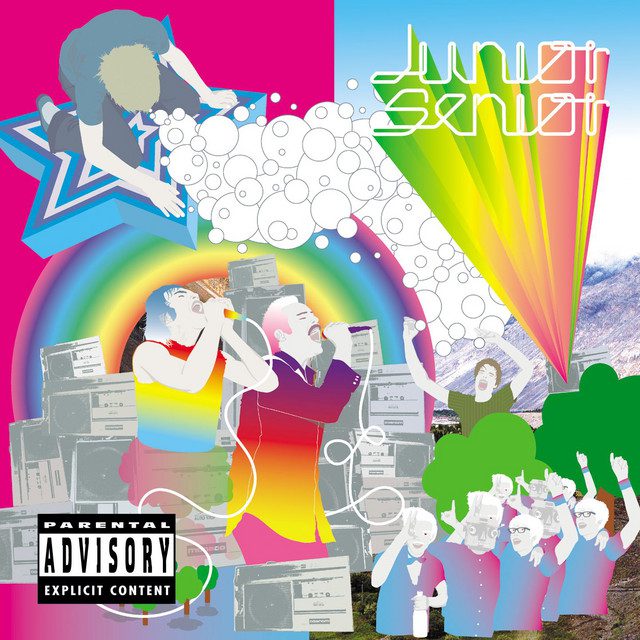 If you have some time on your hands, you should definitely treat yourself and watch the music video that was made for the song, which was made by using low-res pixel art techniques. The duo eventually split up in 2008.
One and Only, by Chesney Hawkes
It isn't much of a wonder why Chesney Hawkes didn't really stay for long in the music industry. Sure, he gained a lot of fame with the success of his song, One and Only, and the fact that it was featured in the movie it was made for.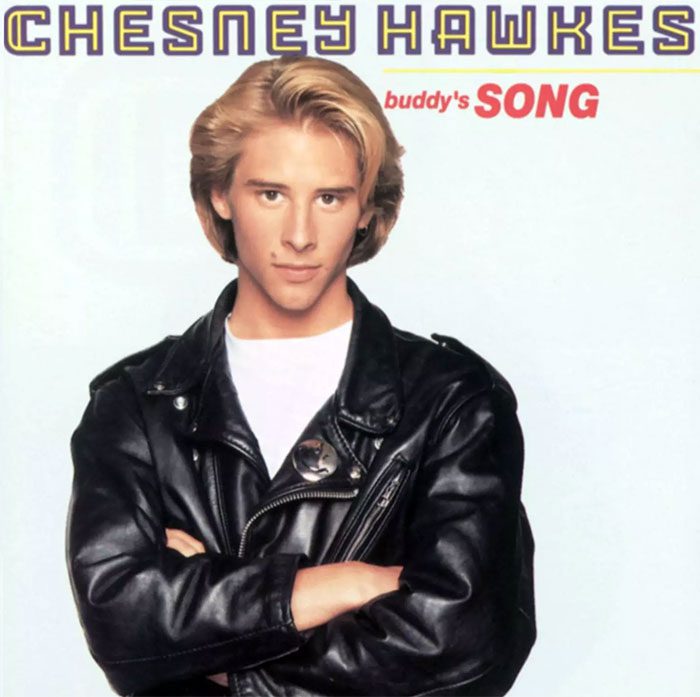 That said, Hawkes was really more of a pretty face than a master singer, with his "own" hit song being written by Nik Kershaw, produced by Alan Shacklock, and mixed by Gareth Cousins. Hawkes had very little involvement besides singing it.
Wipe Out, by The Surfaris
This next one is also a very odd case. It is odd for the sole reason that 99% of the song is just instrumental! We are talking about the surfer embodying summer hit smash, Wipe Out by The Surfaris.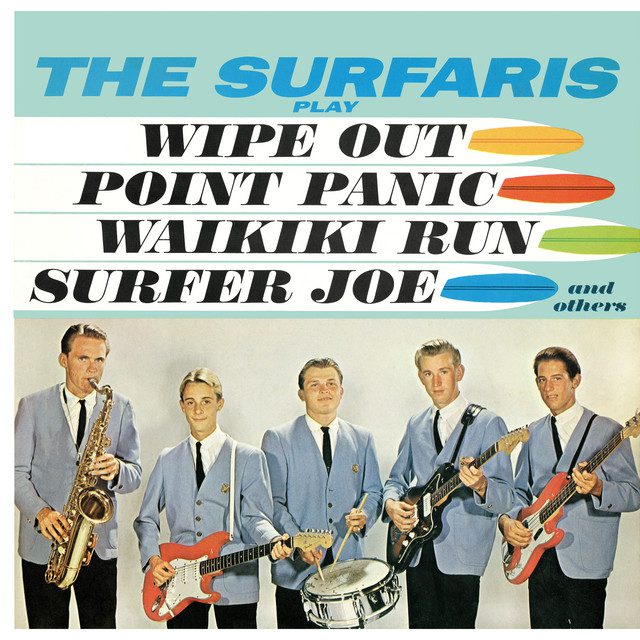 You might not be familiar with the name, but you definitely will know it once you give it a listen. It is in the Musicians Hall of Fame and Museum after all! Unfortunately, they wouldn't have the same kind of success again.
Just The Girl, by The Click Five
A lot of people often make a lot of jokes about the music scene of the early 2000s and the kind of bands and music they used to like. This hasn't changed that much when people talk about today's music.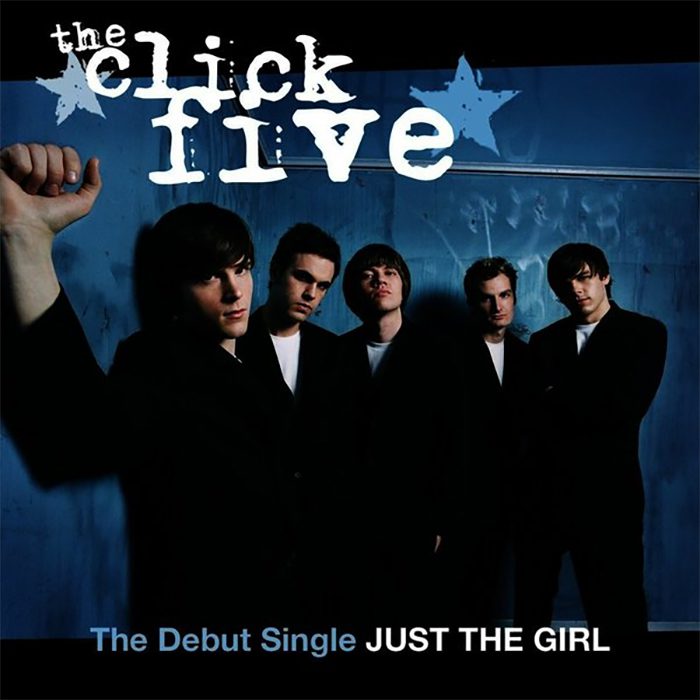 Anyway, a fine example was the American rock band The Click Five and their teen market hit, Just the Girl. The song was so much of a success that it climbed all the way to 11th place on Billboard's Hot 100.
Mr. Big Stuff, by Jean Knight
New Orleans singer Jean Knight certainly helped create some excitement in the R&B and soul music scene with her hit, Mr. Big Stuff. Knight had already been in the game for 10 years but only made it in the 70s.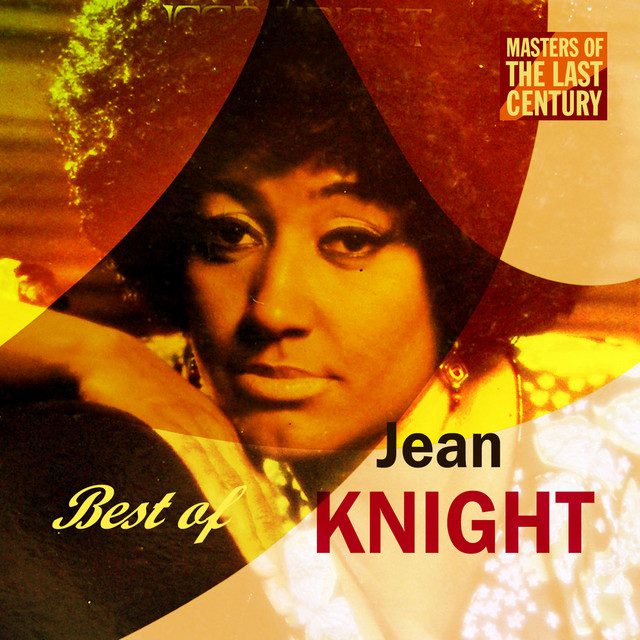 The song is basically about Knight describing a hotshot he thinks he is real "big stuff," an act which she and others are not impressed with. The track became the number one Soul Single of the year in America in 1971.
It Feels So Good, by Sonique
This next one-hit-wonder was almost not a wonder at all! Back in 1998, British singer Sonique released, It Feels So Good, which received admirable reception and success in the UK. However, it was only after it was re-released that it become a worldwide hit.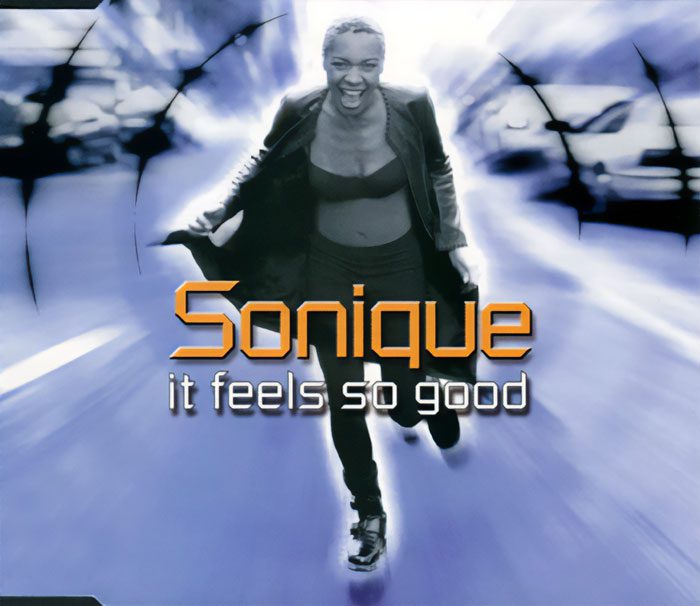 A prominent Tampa, Florida DJ learned about the song in 2000 and started to play it during his sets, thus spreading its popularity in the US and leading Universal Music to eventually approach Sonique to arrange the re-release of the song.
You Get What You Give, by New Radicals
Back in late 1998, the American rock band known as the New Radicals released their wacky album, Maybe You've Been Brainwashed Too, in which their surprise hit song, You Get What You Give captured the attention of many people.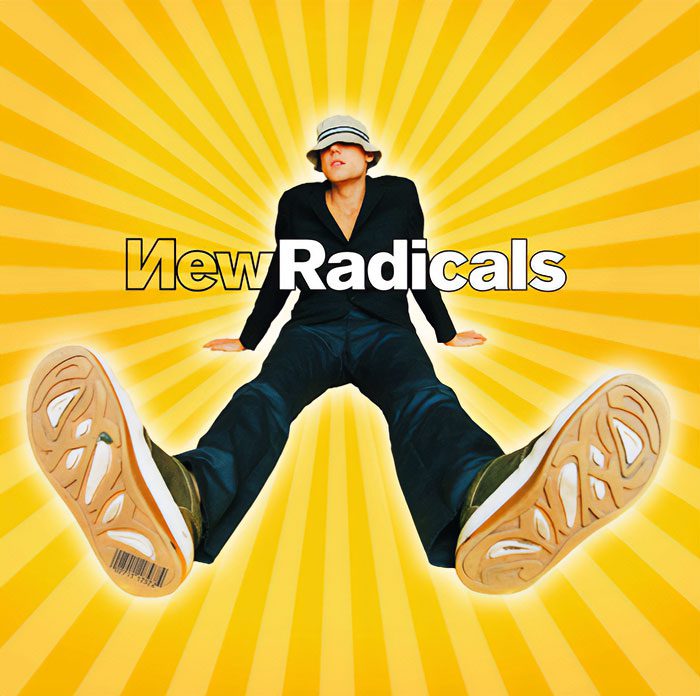 The song attracted some controversy with its lyrics that were aimed at several celebrities. The apparent aim of this by the singer was to point out the vapidness of mainstream media focusing on celebrity drama instead of politics or more serious matters.
Video Killed the Radio Star, by The Buggles
Another classic from the 80s comes from the British synth-pop duo that initially started as a 3-man group from The Buggles and their commercial hit success, Video Killed the Radio Star. While it has since become a classic, it wasn't certain that it would be.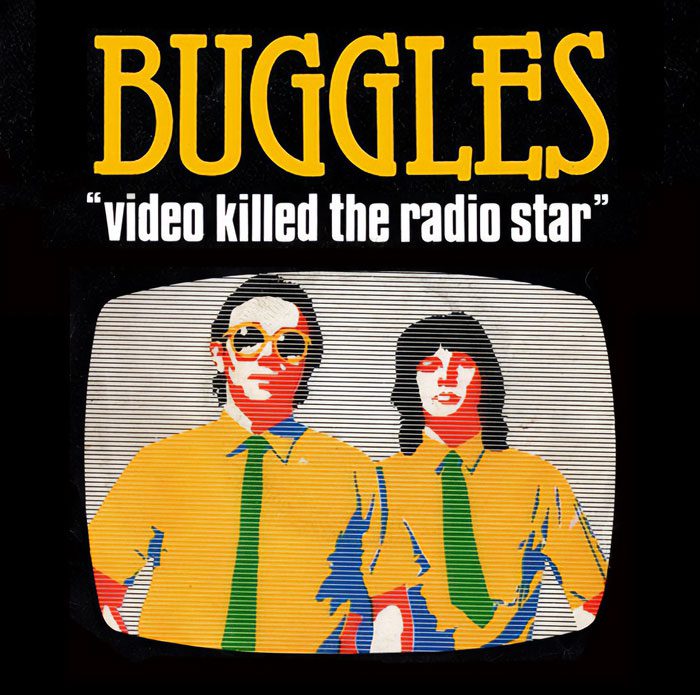 This led the two musicians, Trevor Horn and Geoffrey Downes, to join the rock band. Yes, during which time their song become a smash hit. The two tried to achieve the same success with their second album but failed to do so.
Send Me On My Way, by Rusted Root
Last but not least, we have the iconic, legendary, and overall uplifting hit, Send Me on My Way, by the worldbeat band Rusted Root. The song wasn't an overnight success, but you could say that it went well on its way to the top!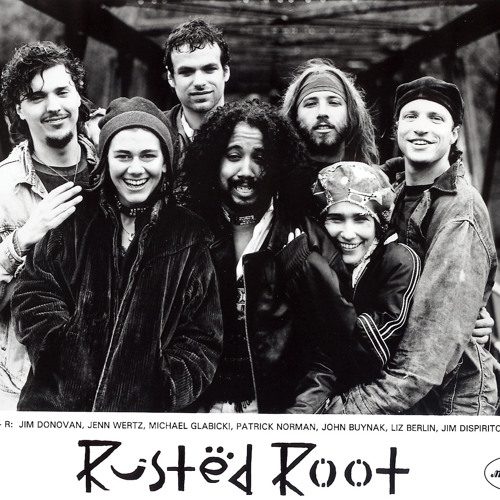 The song reached the 72nd spot on the Billboard Hot 100, which helped make its accompanying album become platinum and featured in some of the best movies of the 2000s, such as Party of Five, Matilda, and, of course, Ice Age.