Redefining Rock: The Electric Guitar For Women
By Victor O May 20, 2023
---
St. Vincent, the American musician, singer, and songwriter, has partnered with Ernie Ball Music Man to design her own signature guitar for women rockers. The collaboration has resulted in a unique, stylish, and versatile guitar that caters to the specific needs and preferences of female guitarists.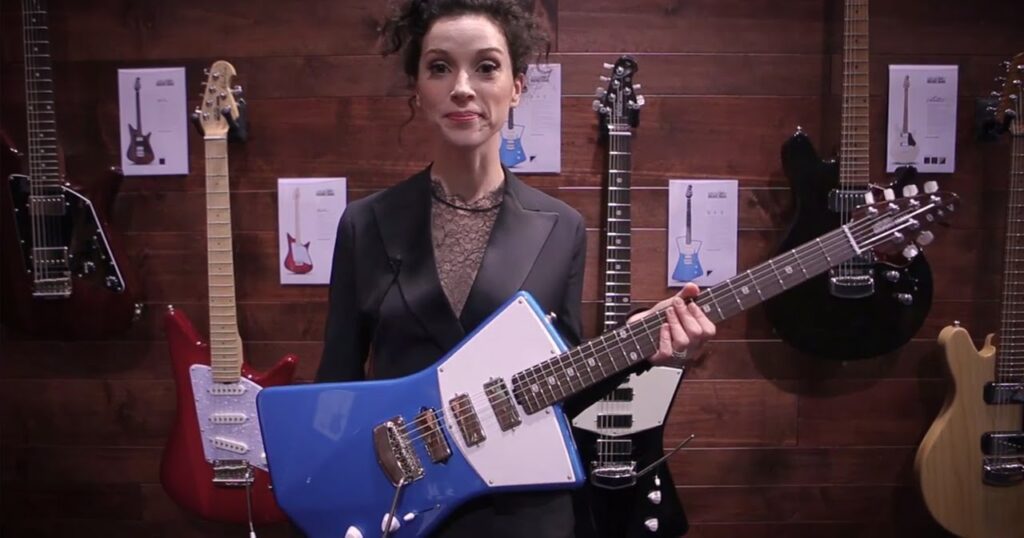 The guitar, named St. Vincent Signature Guitar, has an ergonomic design that caters to the female body shape. St. Vincent wanted to create a guitar that is comfortable to play, lightweight, and visually stunning. The guitar's sleek and slender body, contoured edges, and striking colors make it a work of art that can be appreciated both on and off stage.
The St. Vincent Signature Guitar also boasts some impressive technical features. It has a mahogany body, rosewood fingerboard, and custom DiMarzio humbucking pickups that provide a rich and powerful tone. The guitar also has a custom-designed tremolo system that adds to its versatility and allows for a wide range of sound exploration.
St. Vincent has been very vocal about the challenges female guitarists face in the male-dominated industry. She wanted to create a guitar that would inspire women to pick up the instrument and feel empowered to express themselves through music.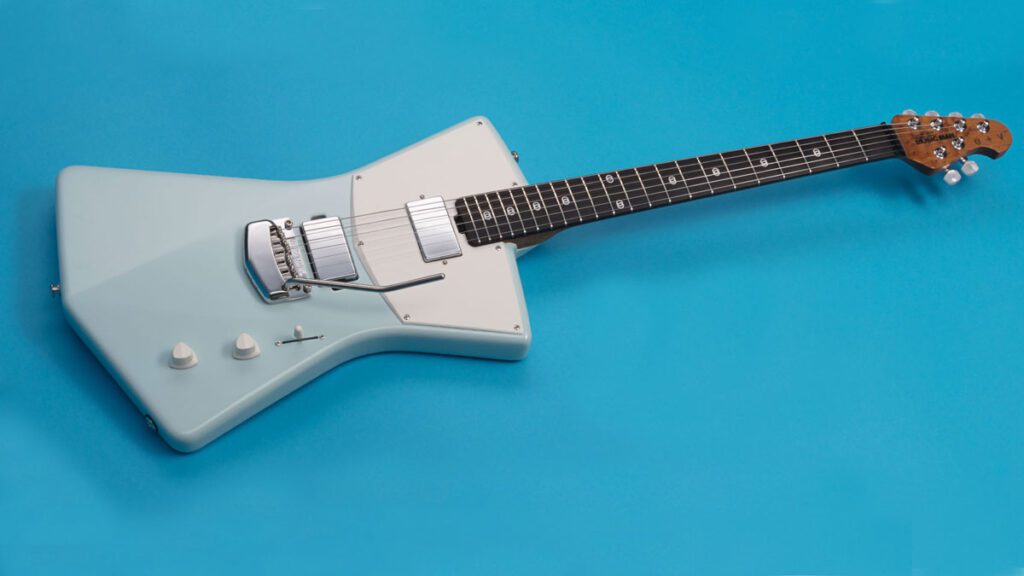 The St. Vincent Signature Guitar is a testament to her vision, as it breaks down the barriers that have traditionally made guitar playing difficult for women.
The collaboration between St. Vincent and Ernie Ball Music Man has been a great success. The St. Vincent Signature Guitar has been received positively by guitarists and music enthusiasts alike. It has been praised for its innovative design, high-quality craftsmanship, and unique sound.
With its exceptional design and technical features, it is sure to inspire women to take up the guitar and pursue their musical aspirations with confidence and style.