Rock And Roll And Romance: 40 Artists That Were More Than Just Bandmates
By Happiness A November 27, 2022
---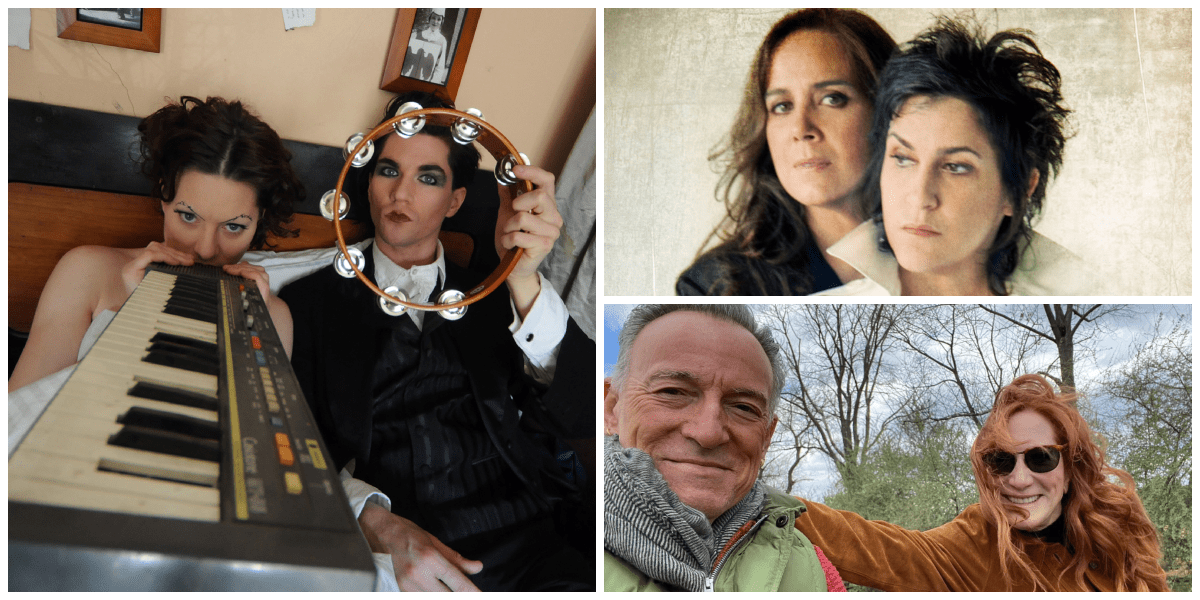 Everyone knows the first rule when it comes to starting a band: no love interests between band members! Flings and affairs can easily disintegrate the group before the rise to stardom even begins. It's already a struggle to make your mark in the music industry, so why risk ruining a promising career? While many musical acts abide by this rule, rock 'n' roll has a different attitude. But we shouldn't be surprised. Rock 'n' roll never plays by the rules, so why should their romantic lives be any different?
Let's now have a look at some of the most notable intraband relationships. Some people's relationship greatly influenced their creative process, while others' relationships ultimately led to the dissolution of the band.
Paramore
Josh Farro, the lead guitarist and backup vocalist, alongside Zac Farro, Jeremy Davis, Hayley Williams, and Jeremy Farro formally founded Paramore in 2004. Perhaps it was young love, or maybe it was the thrill of their music, but Josh Farro and Hayley Williams were more than just bandmates.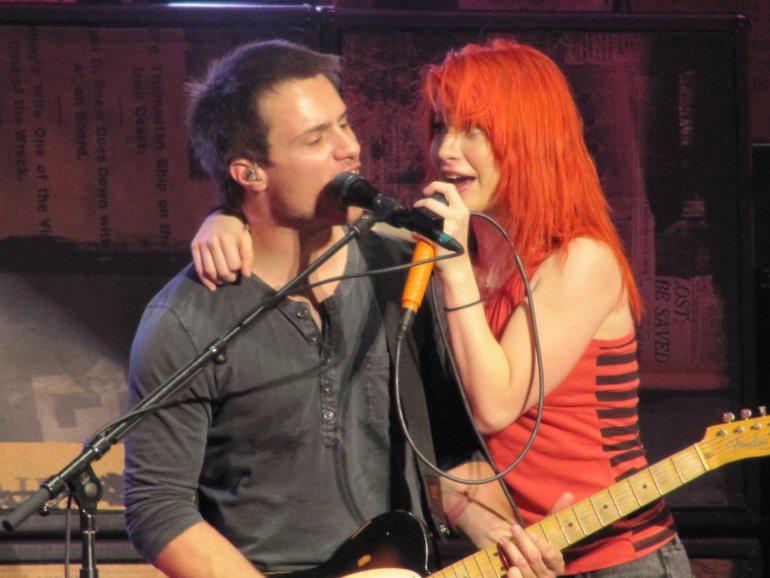 The Farro trio agreed that it was time to end their professional relationship in 2010, just three years after Hayley and Josh split as lovers. And it didn't end quietly, either. They made a circus about it, and Josh went on to pursue a solo career.
Carly Simon and James Taylor
This couple was the definition of combining work and pleasure. They didn't start off as a two-man band; Carly Simon and James Taylor got married in 1972, and it was only afterward that they started doing music together. They established themselves as the 1970s greatest couple.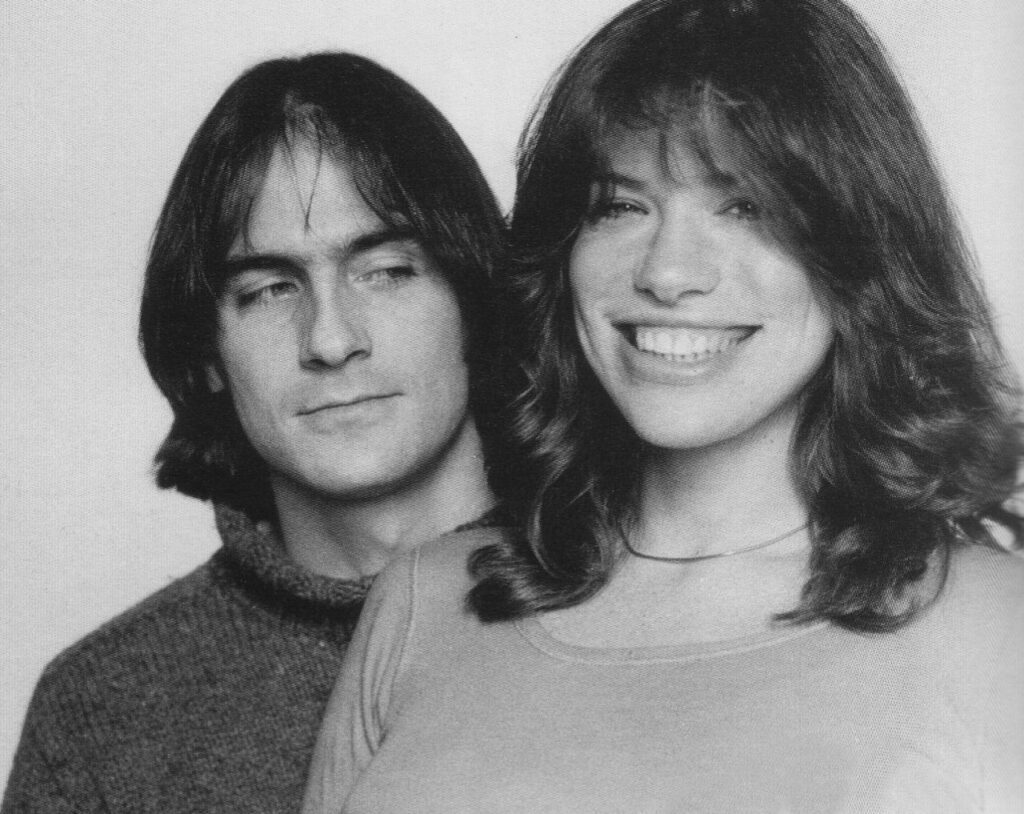 The cute band had two kids, both of whom continued their parents' musical legacy. Simon and Taylor's relationship was rocky and ultimately ended in divorce in 1983, which shocked fans as their songs gave the impression of a healthy and contented marriage.
Stereolab
Stereolab was one of the most impactful bands of the 1990s, despite the fact that they were not particularly successful professionally. In the late 1980s, Laetitia Sadier (vocals, guitar, and keyboard) and Tim Gane (keyboard and guitar) created the ensemble.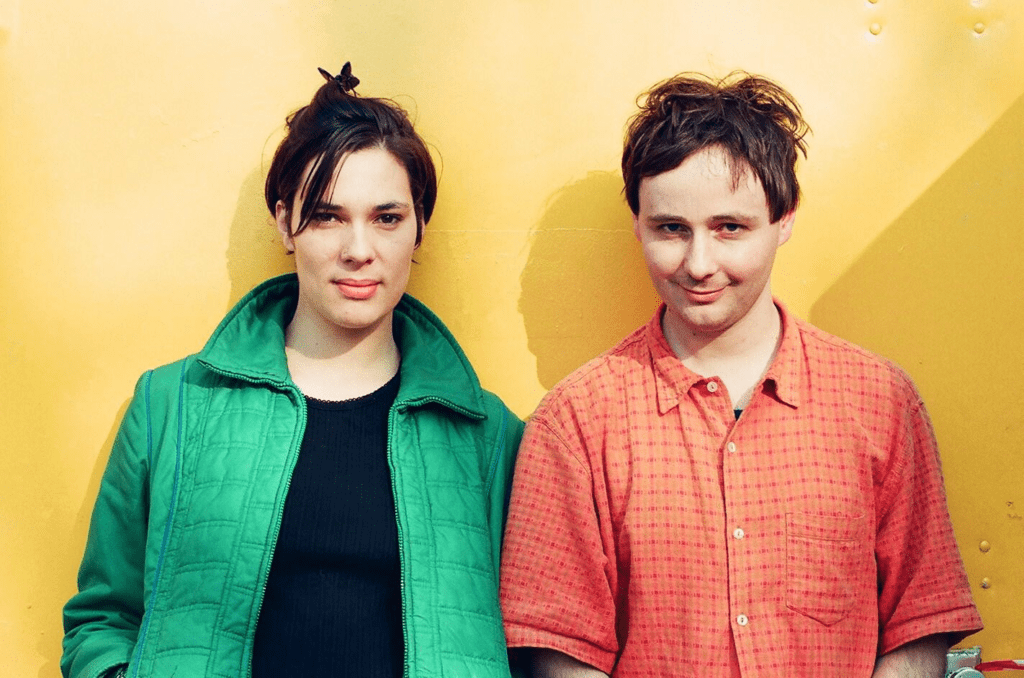 For fourteen years, Gane and Sadier were tied together romantically. During that time, they didn't just produce music, but a son as well, who is now 22 years old. They collaborated in music for many years even after their partnership ended in 2002.
The Cramps
Another musical pairing that uses music to make love endure, Lux Interior and Poison Ivy overcame the obstacles to become the original members of The Cramps. The Cramps have seen numerous members come and go since their formation in 1976.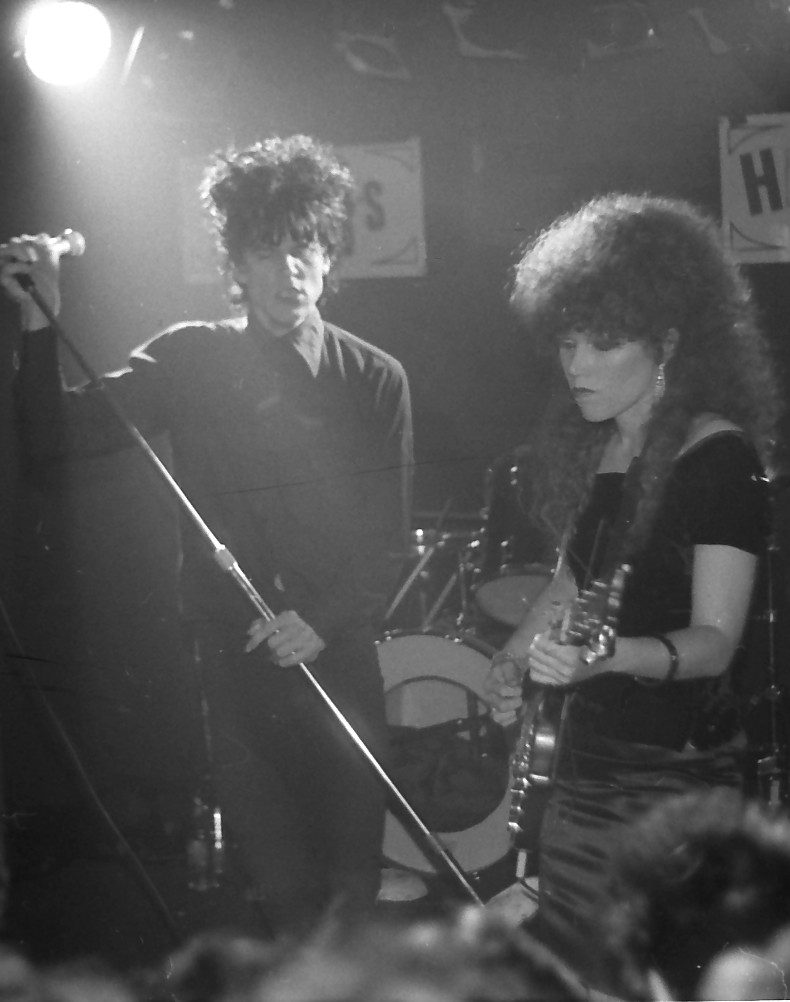 Nevertheless, the couple continued to be the group's driving force. Sadly, Lux Interior passed away in 2009, which promptly ended the band's career. Still, they left a lasting impact, such as being one of the key pioneers of the psychobilly subgenre.
Måneskin
Maneskin made history in 2021 by becoming the first Italian band to reach the top 10 of the UK Tracks Chart with their blockbuster hit song, "Zitti e buoni." Victoria de Angelis and Damiano David have been more than just bandmates.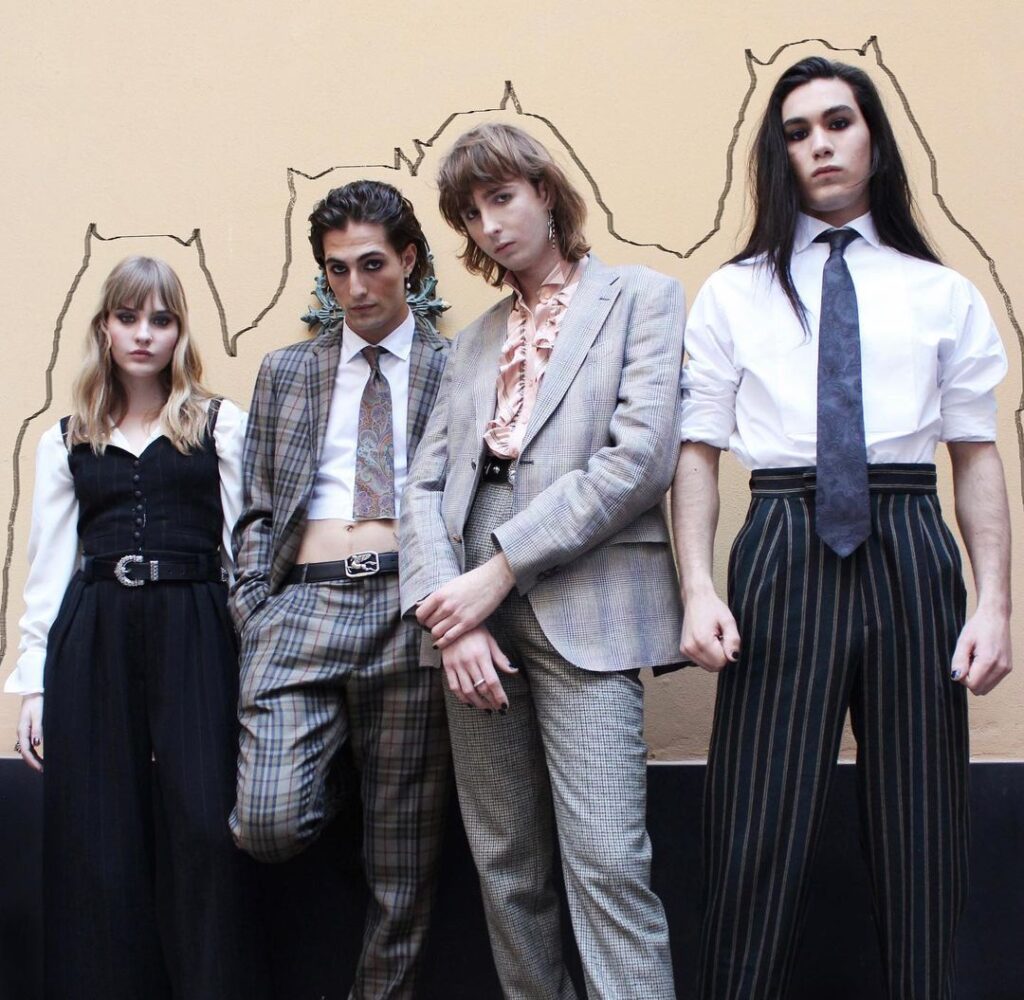 Although the allegations were never formally proven, supporters couldn't help but speculate. De Angelis acknowledged the claims when asked about them. "We haven't been together, but we have a very intimate relationship; we're more than brothers, more than friends," he said.
Sonic Youth
Sonic Youth had to rank among the most important musical acts of the 1980s. We wouldn't have been able to dance our hearts out to lunes like "Bull in the Heather" without them. The band connected with their fans with rocking beats and meaningful lyrics.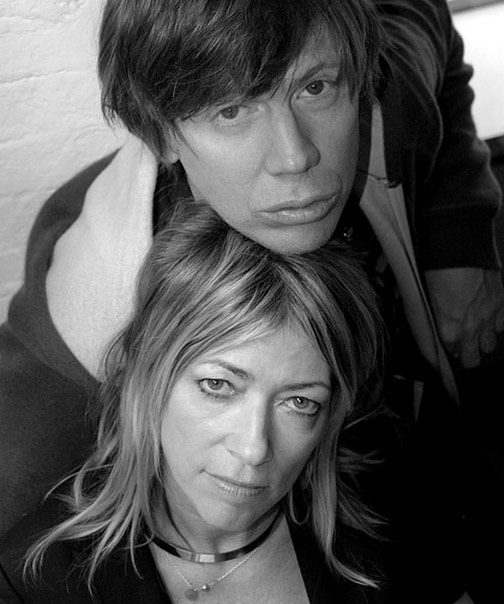 But without the love between the two, we doubt their music would've been as memorable. The band's Kim Gordon and Thurston Moore recently celebrated 27 years of marriage and joint touring. Everyone looked to these two talented individuals for the ideal intraband connection.
Noah and the Whale
Award-winning singer-songwriter Laura Marling made her debut with Noah and the Whale in 2006. Before they had a chance to spend much more time together, she was compelled to leave the band. In 2008, Charlie Fink (guitar and vocals) and Marling were dating.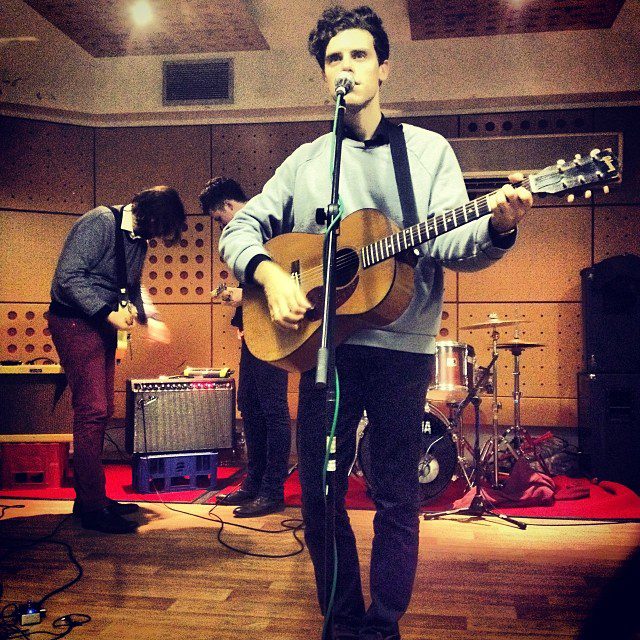 It is not a coincidence that this occurred around the same time that Marling split from the band. Since then, she has received numerous awards for her solo work and even found love once more with Marcus Mumford, the lead singer of Mumford and Sons.
Cocteau Twins
Since their founding in 1979, the Scottish rock group has usually been credited with inventing the dream-pop style. Sadly, the group split up as a result of the love and loss of two significant members who experienced emotional pain following their affair.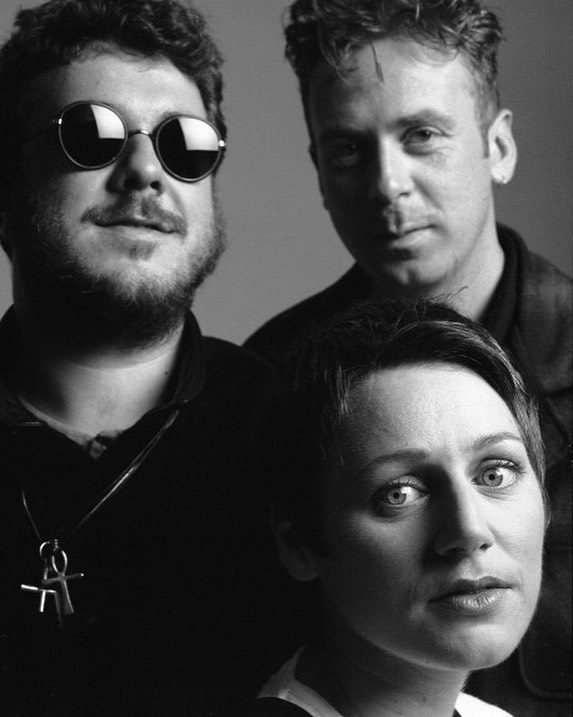 While developing their ninth LP, the band disbanded. The split between singer Elizabeth Fraser and Robin Guthrie had a big influence on this decision. Just like their music, their romantic legacy lives on; Fraser and Guthrie had a daughter during their more than 13 years of marriage.
Arcade Fire
The Arcade Fire, a Canadian indie rock band, was only formed in the early 2000s. Since then, Win Butler and Régine Chassagne have done a remarkable job of fusing music and love in a way that is both harmonious and incredibly successful.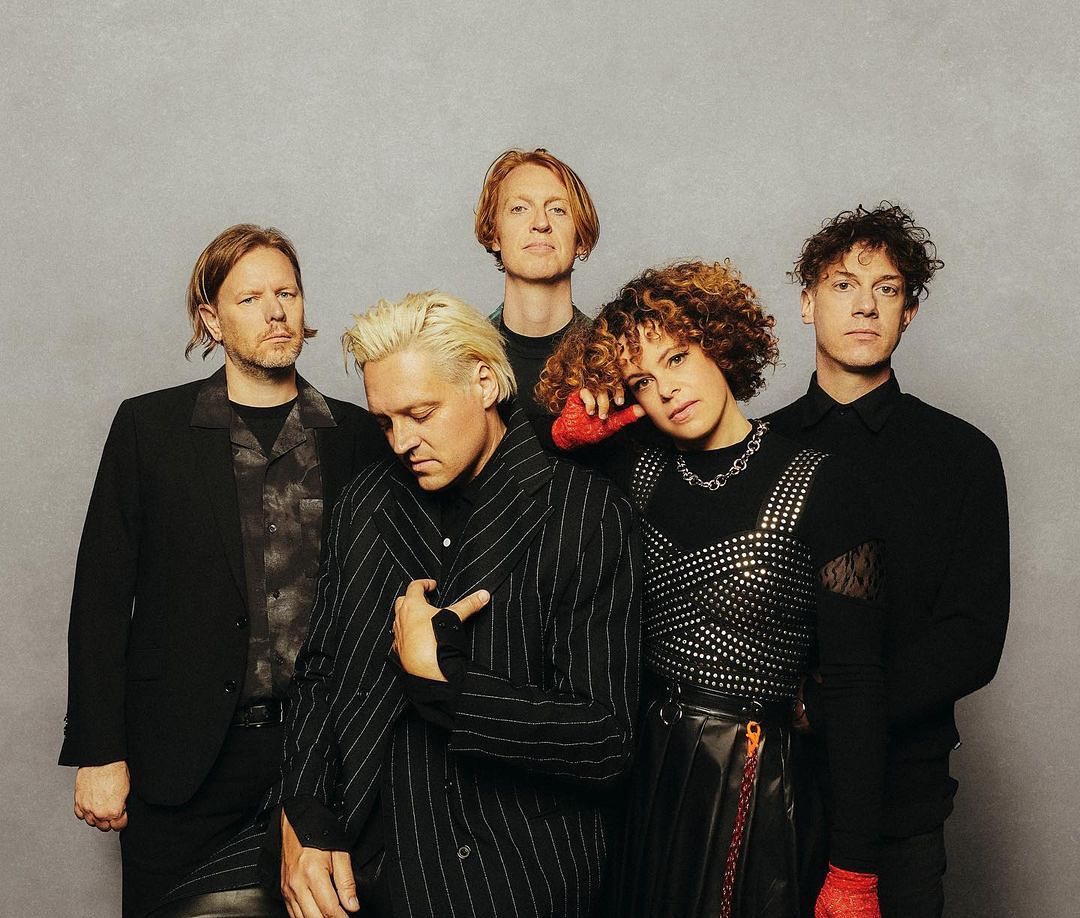 Ten years following their wedding in 2003, the couple welcomed a son into the family. Yet even with all the happy news, their music didn't falter at any time. In fact, Arcade Fire has continued to enjoy commercial success and win accolades and awards.
Ike & Tina Turner
Tina and Ike Turner had one of the best vocal collaborations ever. For over two decades, the talented musicians delivered hit after hit and kept us on our feet. And they certainly had a long-lasting impact on the music industry.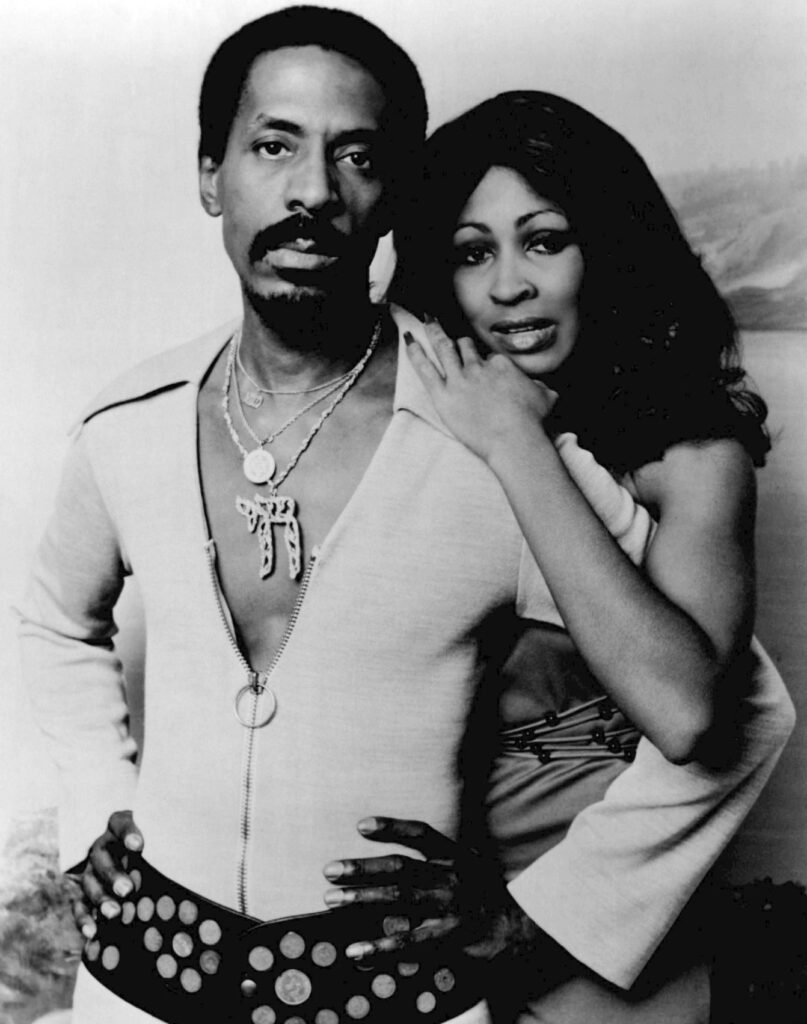 When they were inducted into the Rock and Roll Hall of Fame, these two were only beginning a great love relationship. Supposedly, the pair fled to Tijuana. Even though the marriage was only short-lived, it was, to put it mildly, iconic.
The Dresden Dolls
The Dresden Dolls is a two-man group made up of lead vocalist Amanda Palmer and instrumentalist Brian Viglione. Although they were never legally wed or even dating, the couple claimed that they slept together multiple times during their professional relationship.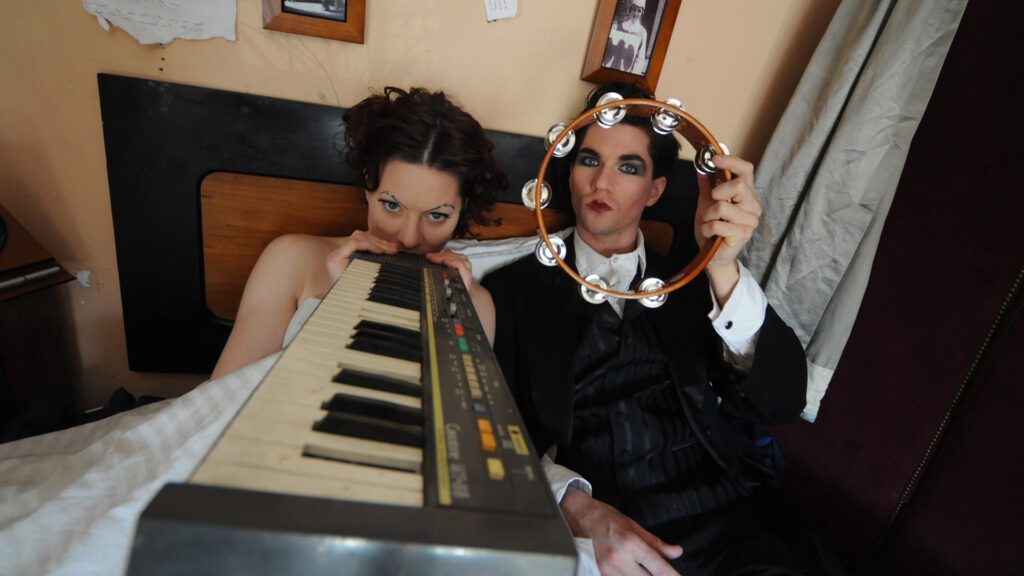 And this was all prior to Palmer's announcement of her engagement to author Neil Gaiman, whom she later wed in 2011. Palmer and Viglione are preparing to release a new album this year, demonstrating that they have not allowed their chemistry to interfere with their creativity.
The Plastic Ono Band
John Lennon and Yoko Ono continued to pursue their careers as a musical team despite the persistent criticism. In 1969, after the couple got married, the two made the decision to start a band together called The Plastic Ono Band.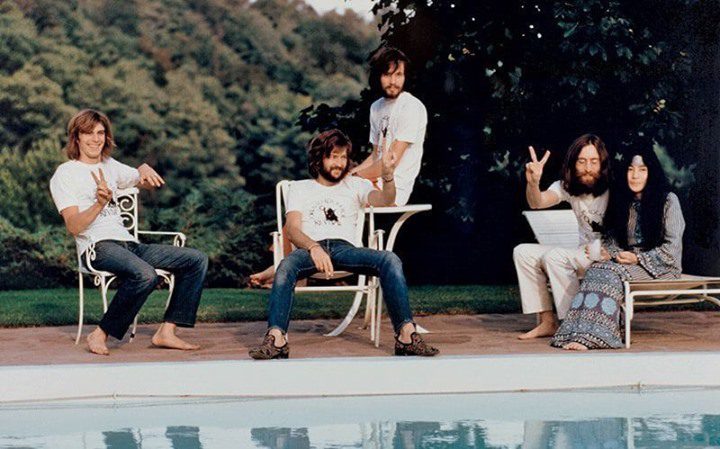 Big-name musicians including Eric Clapton, Alan White, and former Beatles comrades George Harrison, Ringo Starr, and more were included on this album by John and Yoko. Until Lennon's tragic passing in 1980, they kept up this idea, and John and Yoko remained together.
Jefferson Airplane
This Californian psychedelic rock band was a major force from the beginning, and they earned their spot in the Rock and Roll Hall of Fame. Vocalist Grace Slick was already married when she joined. Despite this, she continued to date the band's guitarist, Paul Kanter.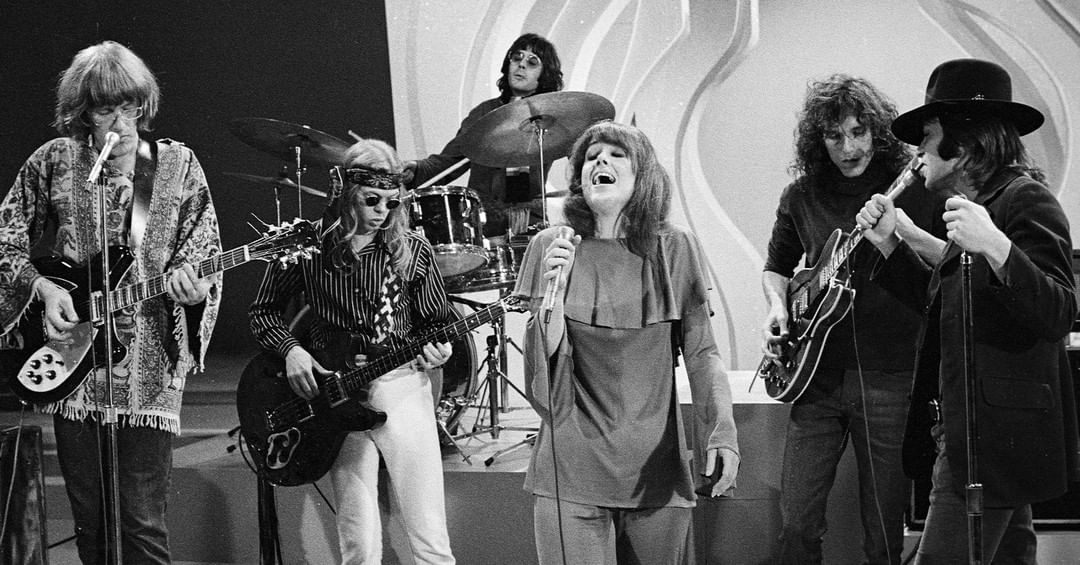 Kanter and Slick meshed well both on and off stage, and the two had a daughter over the course of their six-year relationship. After the band disbanded in 1972, Kanter and a recently divorced Slick moved on to establish a new group called Jefferson Starship.
Matt & Kim
Kim Schifino and Matt Johnson met in Brooklyn and clicked right away. They transformed from strangers to friends to professional partners. The rock couple saw their ambitions realized shortly after meeting at the Pratt Institute, where they both are alumni.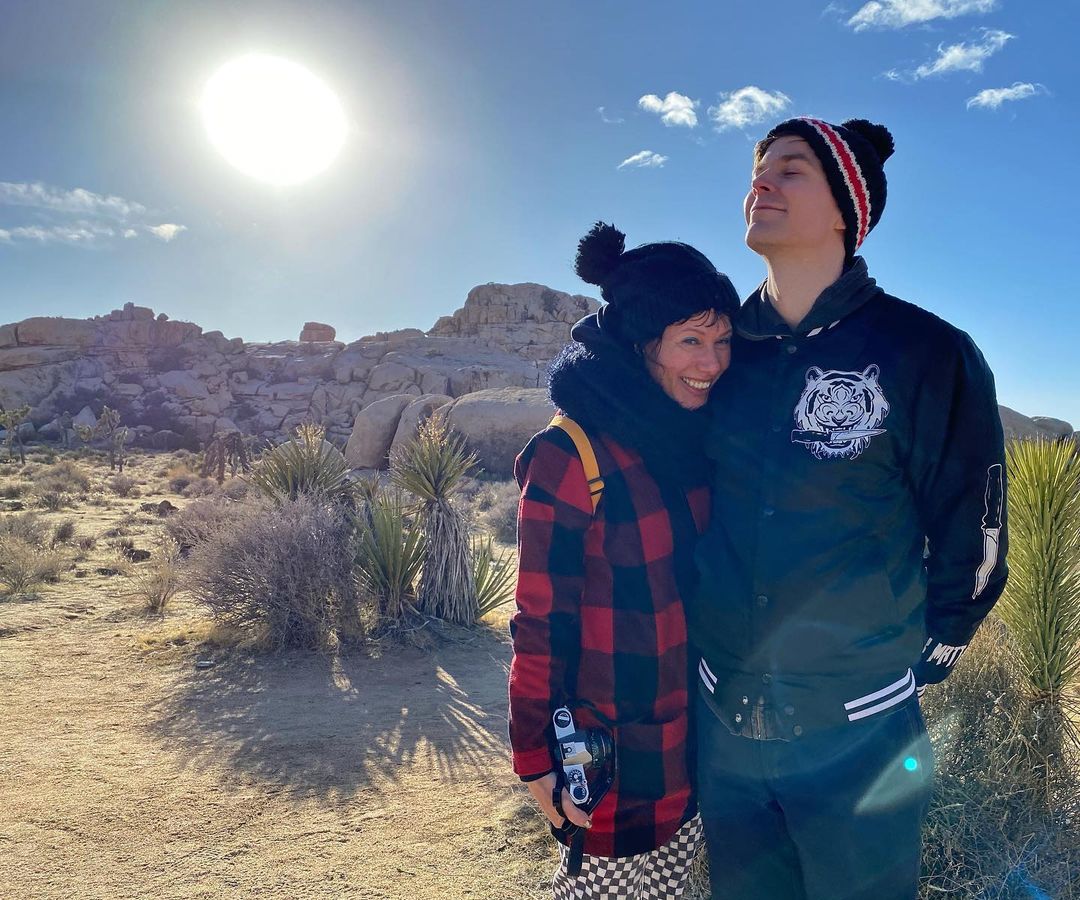 As fate would have it, the couple moved in together. After becoming a popular indie-pop duo, the pair decided to make an effort to conceal their personal lives. Since their debut, the couple has six studio albums to their name and a strong music and personal relationship to boot.
The Smashing Pumpkins
In 1993, when their second album Siamese Dream was released, this Chicago-based alternative rock band finally entered the mainstream. Soon after that, they rose to prominence as one of the '90s biggest rock bands, as quantified in their album sales.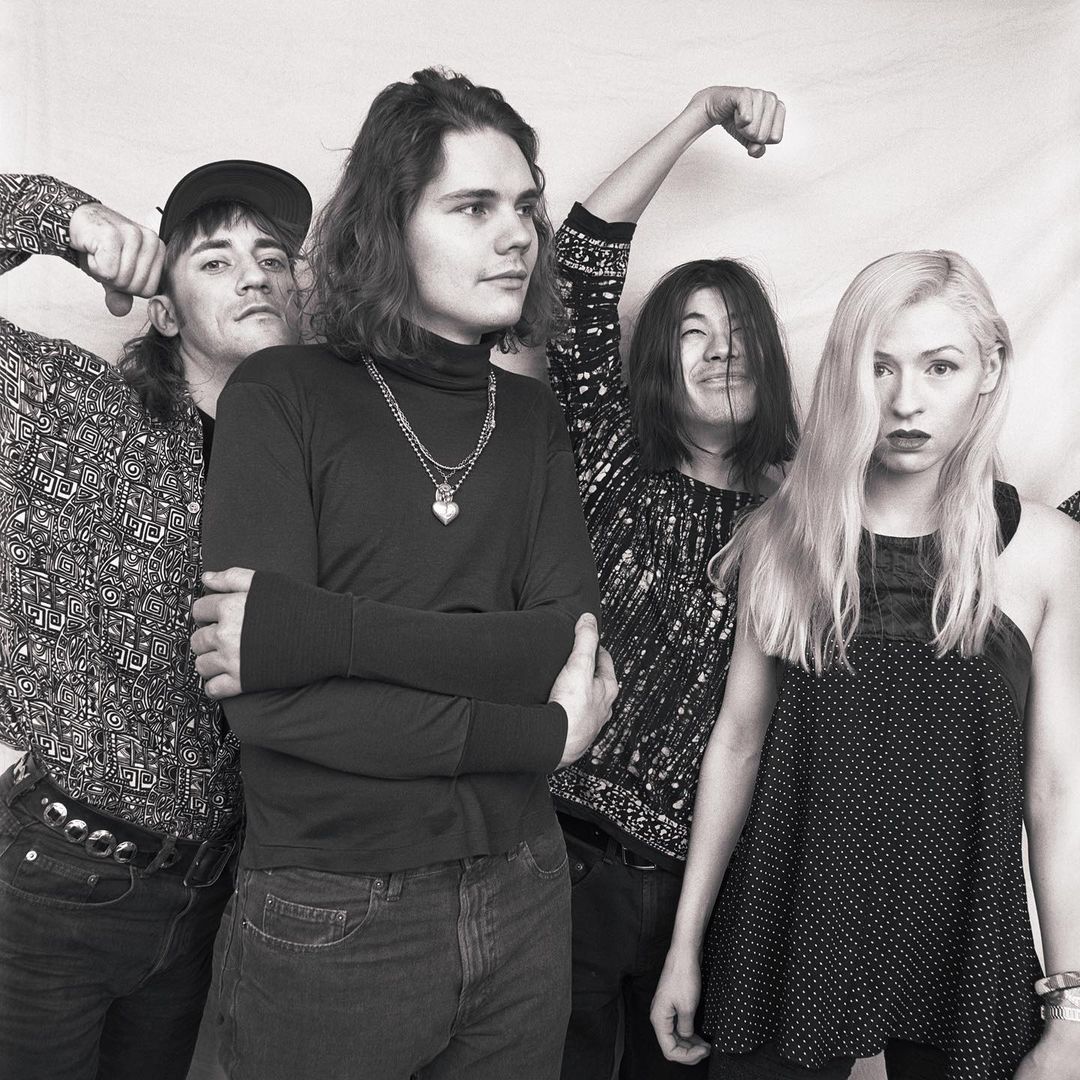 For the first four years of their existence as bandmates, guitarist James Iha and original bassist D'arcy Wretsky allegedly had a love relationship. Wretsky eventually departed the band in 1999, 11 years after the band's formation, even though she decided to stay on after their breakup.
Culture Club
The Culture Club's main vocalist Boy George and drummer Jon Moss were said to have been dating for a number of years. The tension between the two, as well as the desire to keep their relationship private, caused them to argue frequently.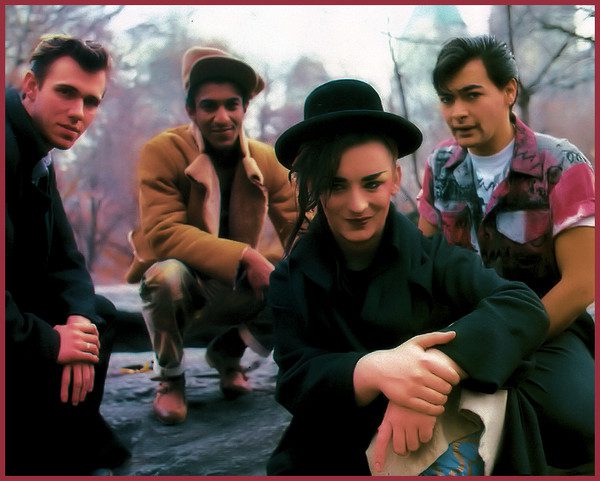 Unsurprisingly, this tense relationship had a very negative impact on the band. After a while, George's stress developed into personal issues, and both he and Moss found it challenging to communicate with one another. As a result, they eventually got divorced.
Miami Sound Machine
Emilio Estefan and the recently formed Miami Latin Boys were invited to perform at a wedding in Cuba, where Gloria Fajardo attended as a guest. Gloria and her partner Merci's spontaneous performance shocked the professional musicians and, naturally, they couldn't let the promising stars go.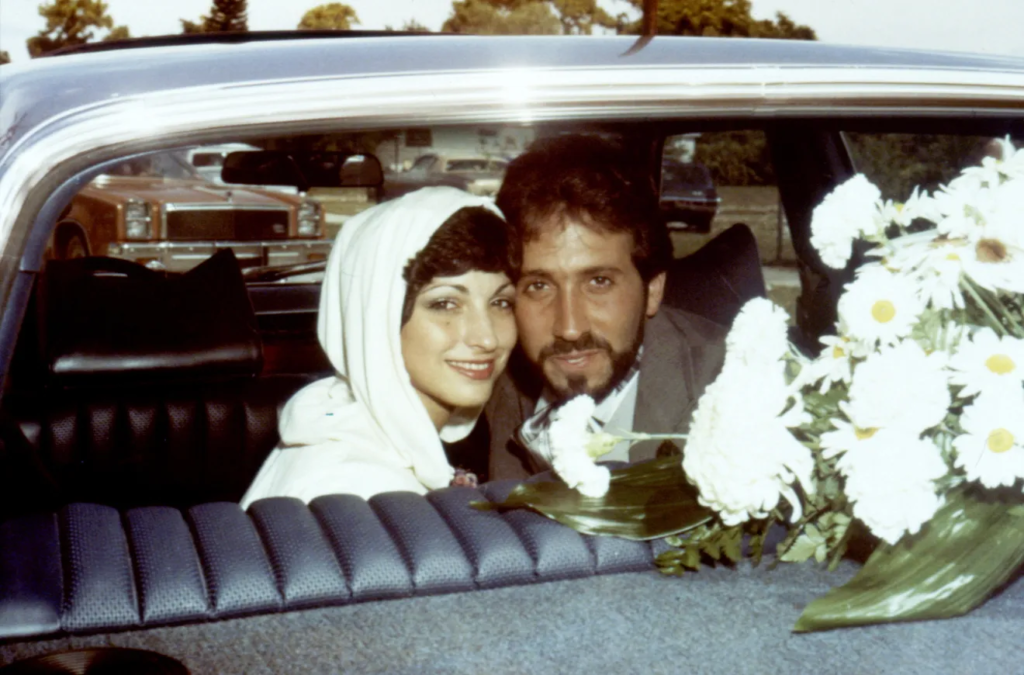 Upon being invited to join, Merci and Gloria both made the decision to alter their name to the Miami Sound Machine. Emilio and Gloria wed three years later. Since then, Gloria has chosen a different career, but she and Emilio have continued to be together.
Sonny & Cher
The ultimate star-crossed lovers of their generation was the rock combo, Sonny and Cher. Since their debut, the couple's name has become a part of common vernacular, and they're often the inspiration for couple's costumes. The question is, which came first: was it romance or music?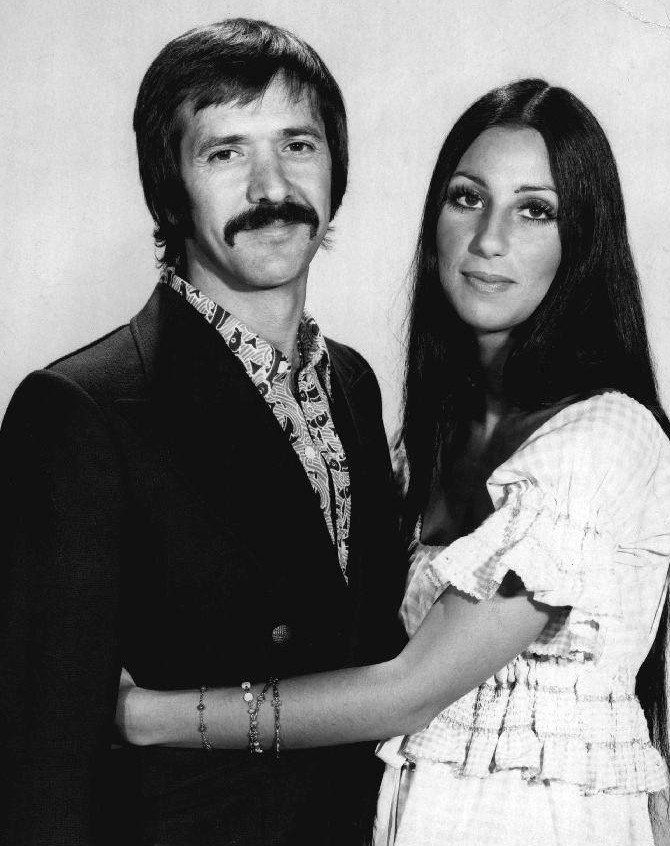 As it turns out, there's a clear answer to this question — Sonny Bono and Cher actually dated before they began singing together. When they first met in 1962, this relationship immediately produced some excellent music. Sadly, their relationship ended in divorce, and by 1976.
The Mamas & The Papas
In just five short years together, this folk-rock band from the 1960s made waves. And, did you know that two of the group's most important members could maintain their relationships while enjoying global fame? To make it more impressive, they endured through the group's entire career.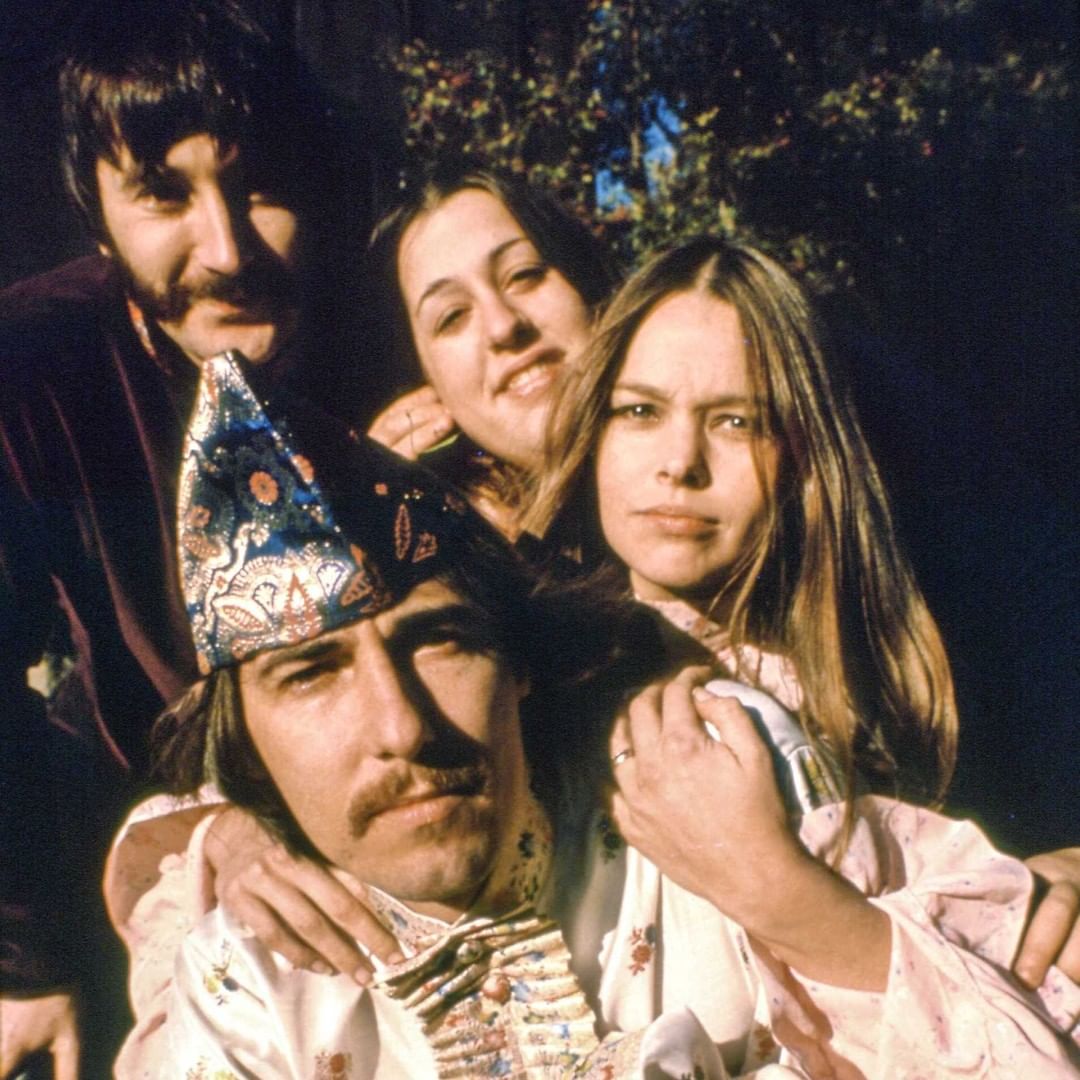 Michelle Phillips and John Phillips wed in 1962, though they sought a divorce in 1969. It should come as no surprise that The Mamas & The Papas' breakdown occurred at the same time as this split. Whether or not this triggered their divorce or vice versa remains unclear.
The White Stripes
In 1997 in Detroit, Michigan, two musically gifted people, Jack and Meg, formed the successful rock group The White Stripes. And these two deserved all the fame and success they obtained for contributing to the revival of the garage rock movement.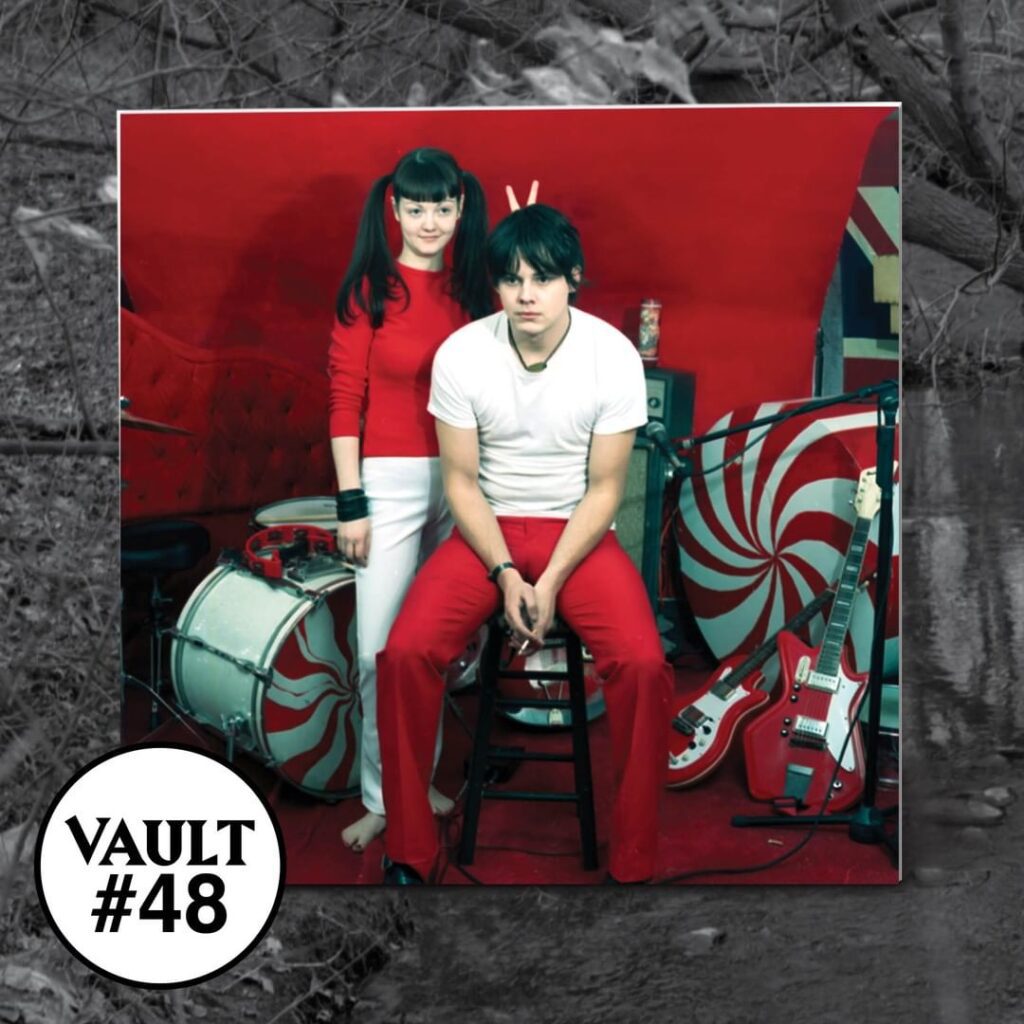 They experienced four years of blissful marriage in addition to their success in the music world. Although the marriage may not have endured over time, the music undoubtedly did. Meg and Jack White kept releasing music a decade later, eager to carry on their initial dream.
Rilo Kiley
In 1998, Jenny Lewis, Blake Sennett, Pierre de Reeder, and Dave Rock formed the independent band, Rilo Kiley. Lewis and Sennett must have gotten along well because they both loved music and had worked as child performers earlier in life.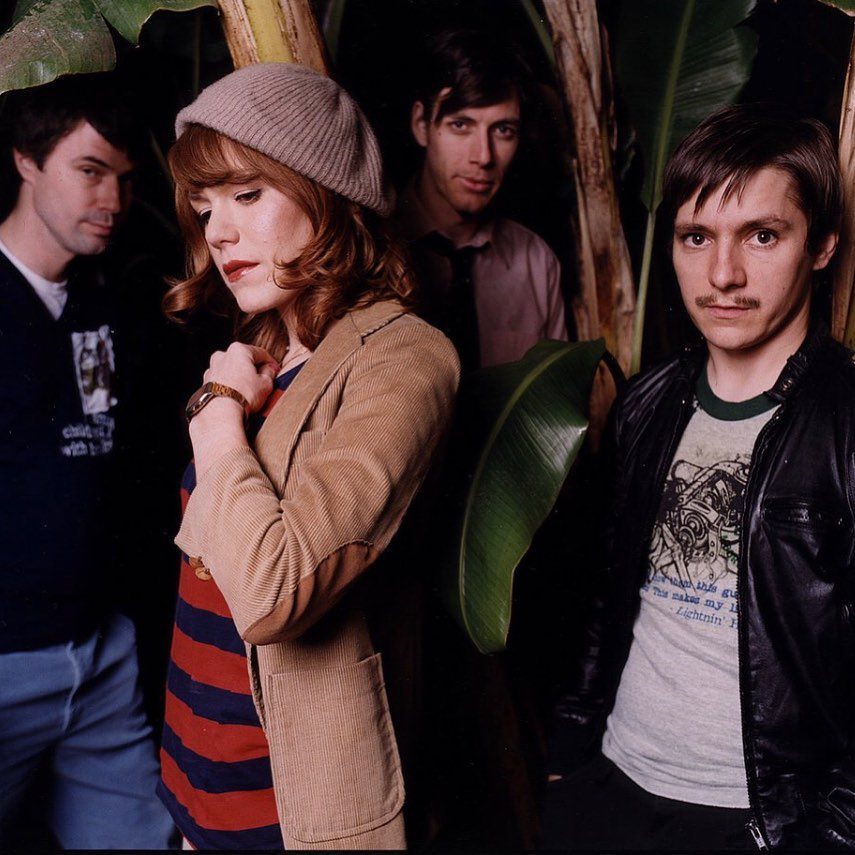 They began dating some years after they first connected through a mutual friend; they were also instrumental in forming the band. They decided to end it in 2002, but the band remained strong for a full eight years before finally splitting up in 2010.
Yo La Tengo
Ira Kaplan and Georgia Hubley started a band together in 1984. Kaplan and Hubley ran into one another at concerts or record stores before getting together and starting their band. It was obvious that they both loved music and the New York Mets.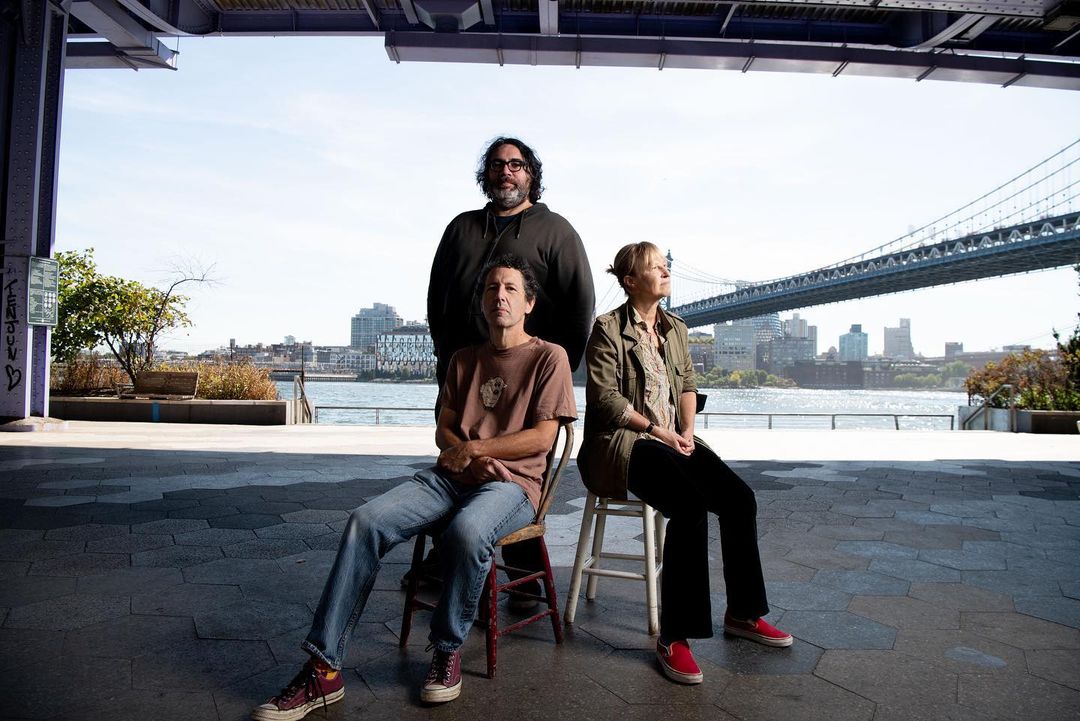 They started getting together for jam sessions, and as a result, Yo La Tengo was created. They got the inspiration for the band name following a famous baseball incident in the 1960s. They have been wed since 1987 and still collaborate musically to this day.
The Revolution
Prince's well-known vocals were accompanied by backing music from his bandmates, all of whom formed The Revolution. Naturally, this five-person ensemble remained loyal to the lead performer, but if you go into their past, you'll discover that two of the members were secretly dating. So, who was it?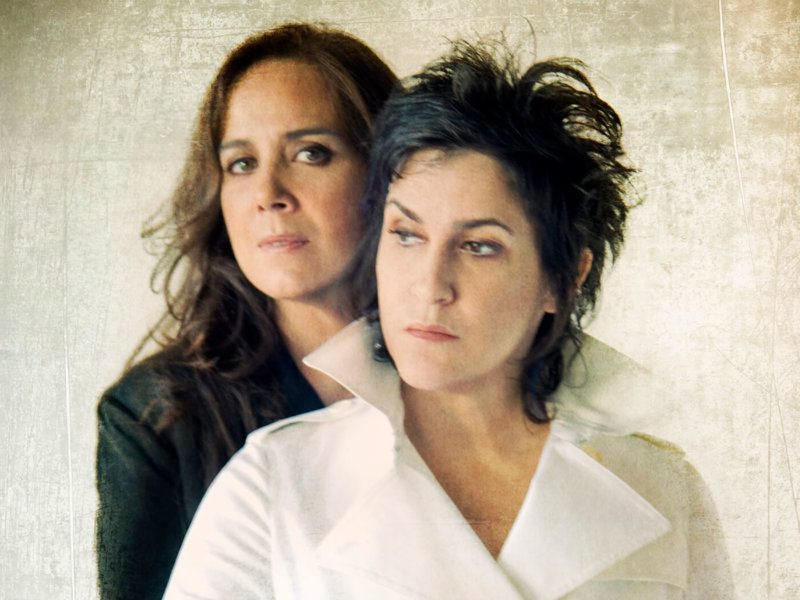 Artists Wendy Melvoin and Lisa Coleman, both of whom play the keyboard, were compelled to conceal their relationship — and it's no secret why. They still get together sometimes to make even more opulent music, even though their romance didn't last very long.
Eurythmics
The British pop duet Dave Stewart and Annie Lennox were not afraid to lose their on-stage connection. Lennox and Stewart were both members of The Tourists before they started the Eurythmics. The romantic relationship between the musical duo began at this time.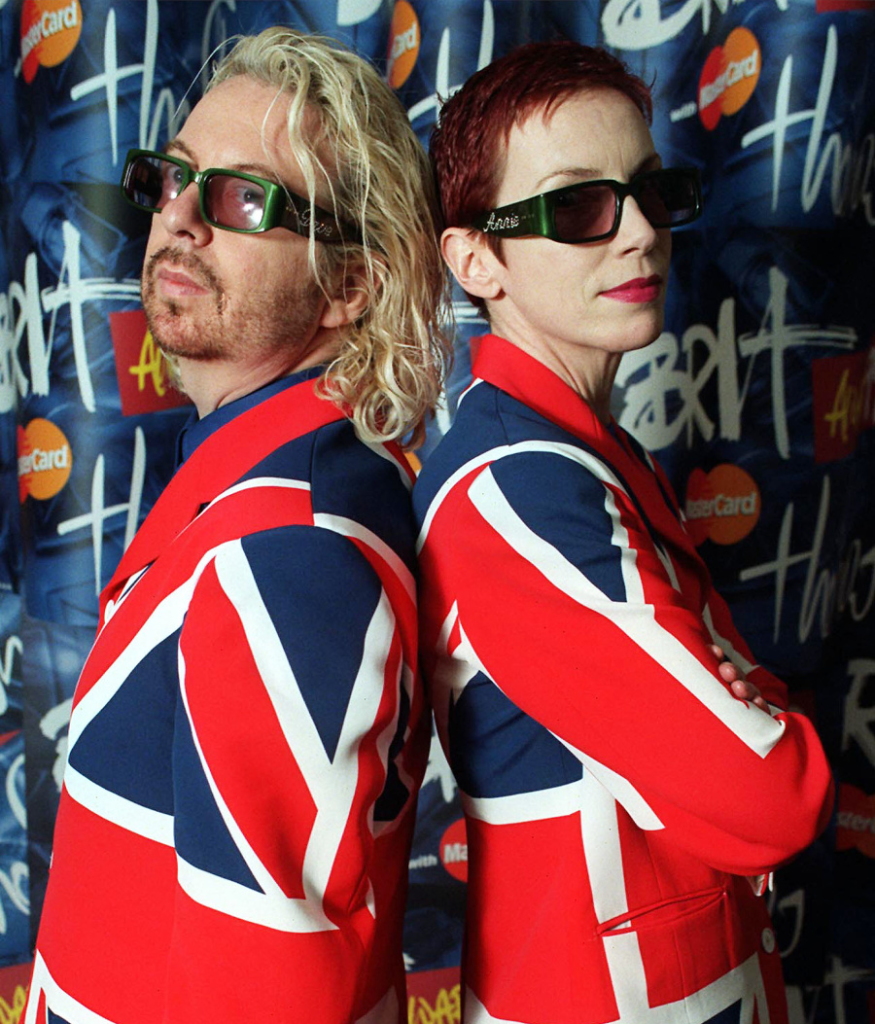 In the late 1970s, their relationship lasted three years, but their friendship as bandmates survived much longer. They remained a unit until 1990 after which they split, but not before producing a number of tunes that topped the charts in the 1980s.
The Besnard Lakes
In 2003, married couple Jace Lasek and Olga Goreas founded the Canadian indie band Besnard Lakes. The band's name was inspired by a remote water feature where the musical couple spent their summers where they would unwind and get creative.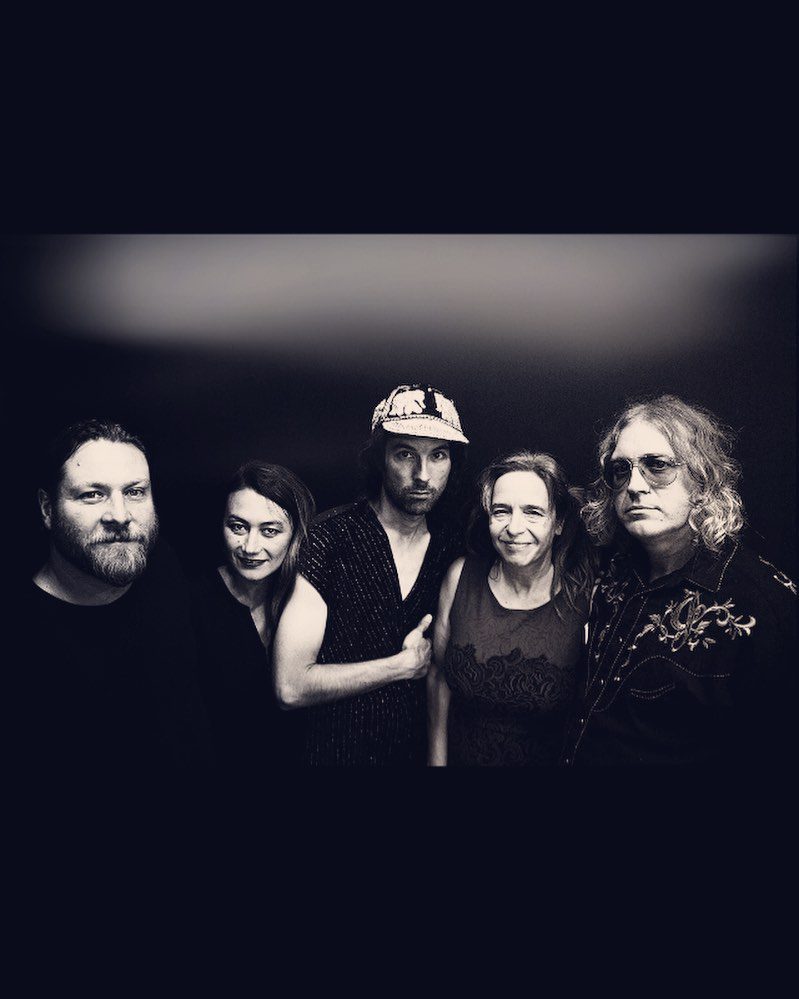 The two released five studio albums with four other important musicians, two of which have received Polaris Music Prize nominations. Additionally, they composed the soundtrack for the 2010 film Sympathy for Delicious, which was actor Mark Ruffalo's first directorial effort.
ABBA
The legendary Swedish quartet is the one band that will keep you singing along to their songs no matter when or where you hear their tunes. Their success is undisputable as their music inspired a Broadway musical and film adaptation.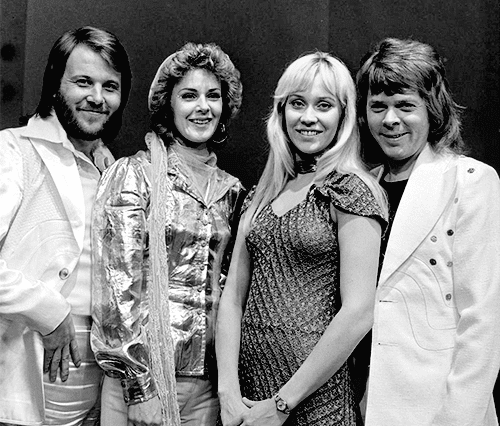 It worked out well that these bandmates regarded one another highly. Members Bjorn Ulvaeus and Agnetha Faltskog got married in 1971 — before they had even started the band. Unfortunately, the couple decided to divorce after only nine years, but ABBA didn't get lost in the divorce.
New Order
Three members of the English band Joy Division decided to reunite under a different name. Bringing another musician into the fold, Gillian Gilbert joined as the guitarist and keyboardist. Gilbert developed feelings for Stephen Morris 13 years later, and the two were later engaged.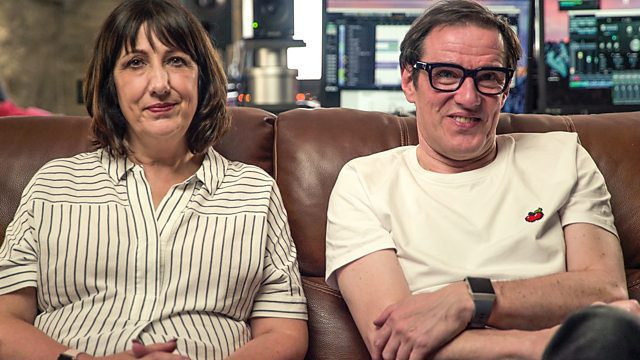 The couple married in 1994. After having two children, Gilbert decided to temporarily sever relations with the band in order to focus on parenting. She has since come back, and their relationship and the band itself are still going strong.
The Fugees
After the 1996 release of their second album, the Fugees split up. Years later, Wyclef Jean revealed in his autobiography that his connection with Lauryn Hill had a big impact on the band's breakup. For starters, there were conflicts when they were on tour.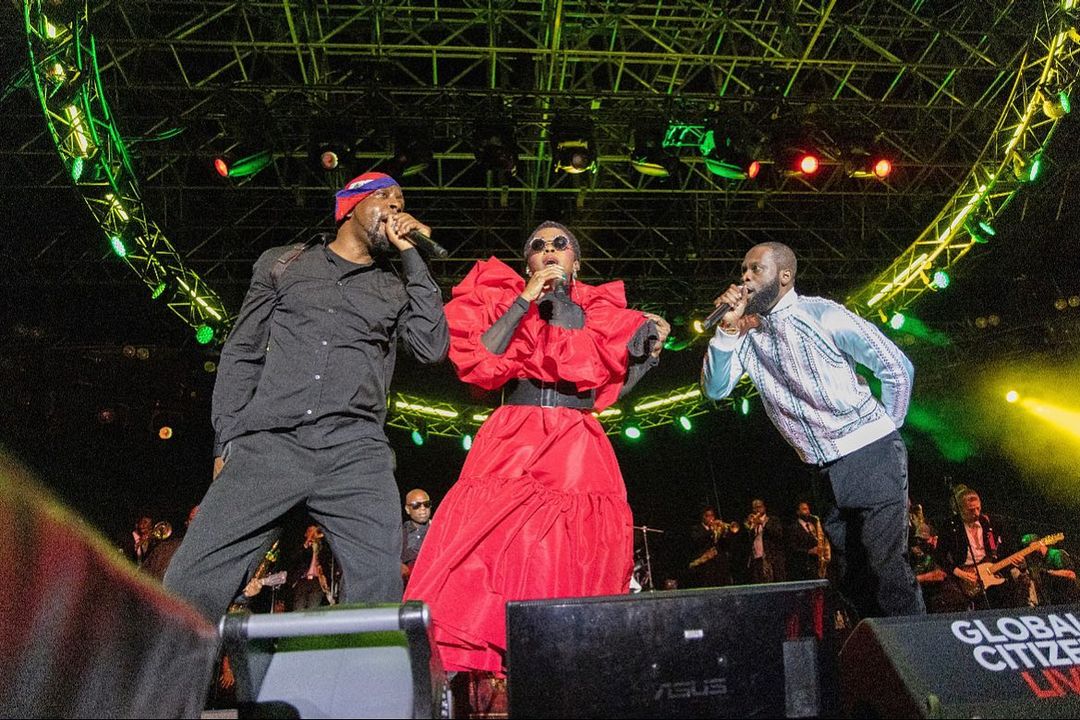 Even on airplanes, there was tension. The arguments even resulted in physical altercations, and Jean, who was married at the time, was the target of Hill's wrath. She could no longer be Jean's source of inspiration. "Our love spell was broken."
The Weepies
Deb Talan and Steve Tannen first met as fans and then became friends. They decided to formally establish their musical relationship after Talan attended one of Tannen's concerts in person. Five years later, they chose to strengthen their connection more.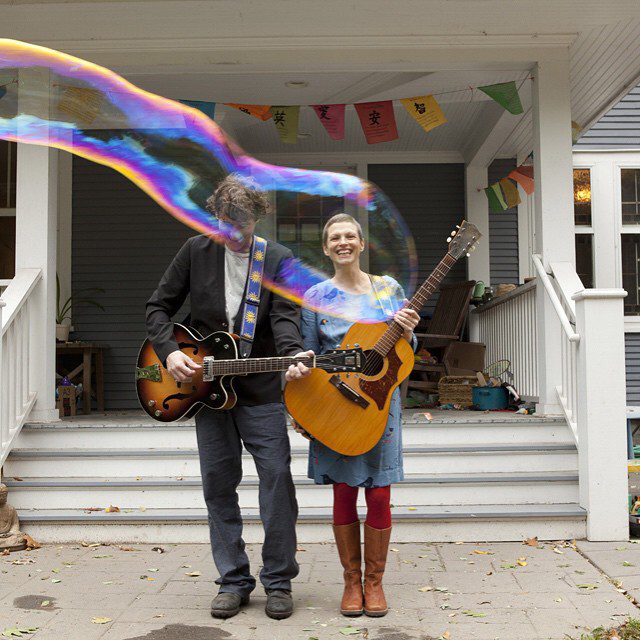 In 2007, a musical collaboration became a musical marriage. The couple has four children as of right now. They have now incorporated their music into the family. Steve asserts that it's a Partridge Family sort of love and that they take their kids everywhere.
No Doubt
For years, Gwen Stefani has given us many songs, but she owes the start of her successful career to her former bandmates of the rock band No Doubt. This group was at the top of the charts in the '90s and 2000s.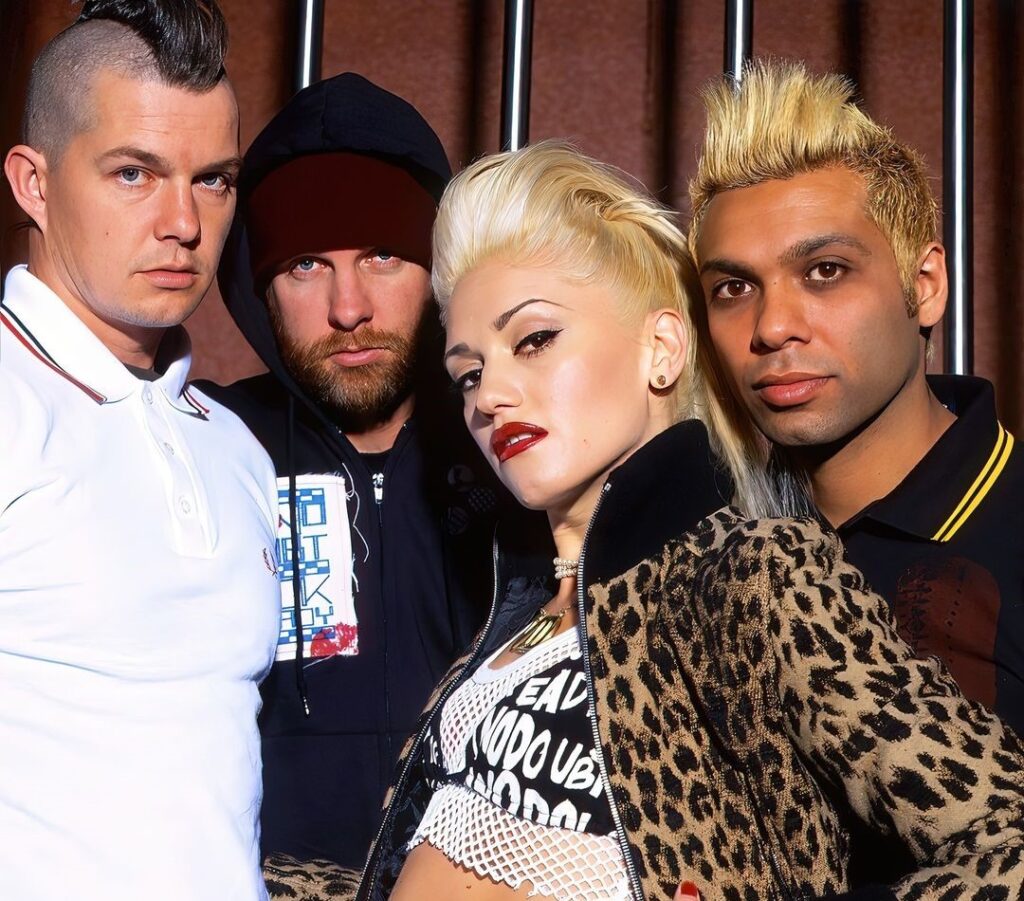 The glitzy Gwen used to spend every weekend making out with Tony Kanal. Though it didn't work out for them in the long run throughout the course of their seven-year relationship, we're delighted they persisted in making music even after the breakup. Talk about a mature partnership.
The Submarines
John Dragonetti and Blake Hazard, the two bandmates of this Los Angeles-based indie group, experienced a lot of on-again, off-again relationships. It didn't take long for John and Blake to begin their musical and romantic collaboration after being introduced by a common friend.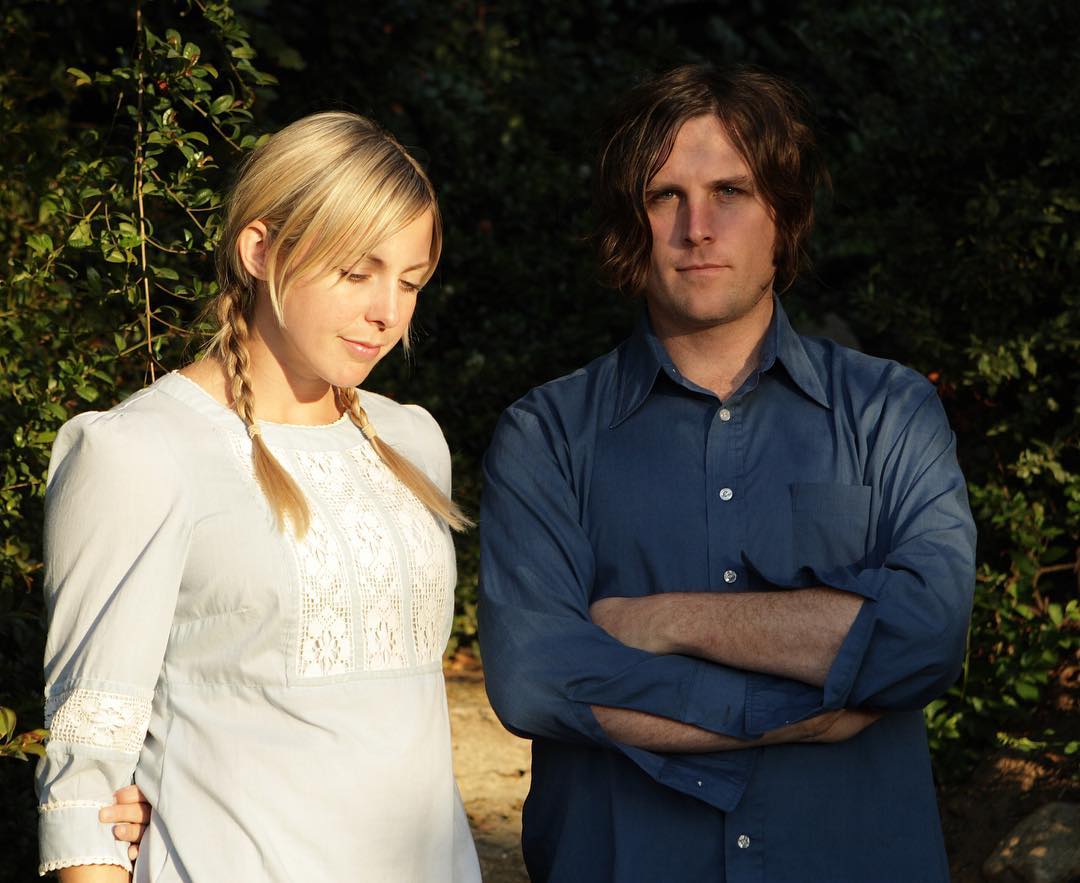 They used their love as inspiration and wrote songs together. After their breakup, they started hearing the sadness in each other's music and decided to get together. They are now happily married and have added additional band members to The Submarines since then.
Blondie
These musicians have been dubbed by critics as the primary forerunners of the mid-1970s punk music trend. We believe that two of the band members' undeniable chemistry played a significant role in the band's success. Who could we be talking about?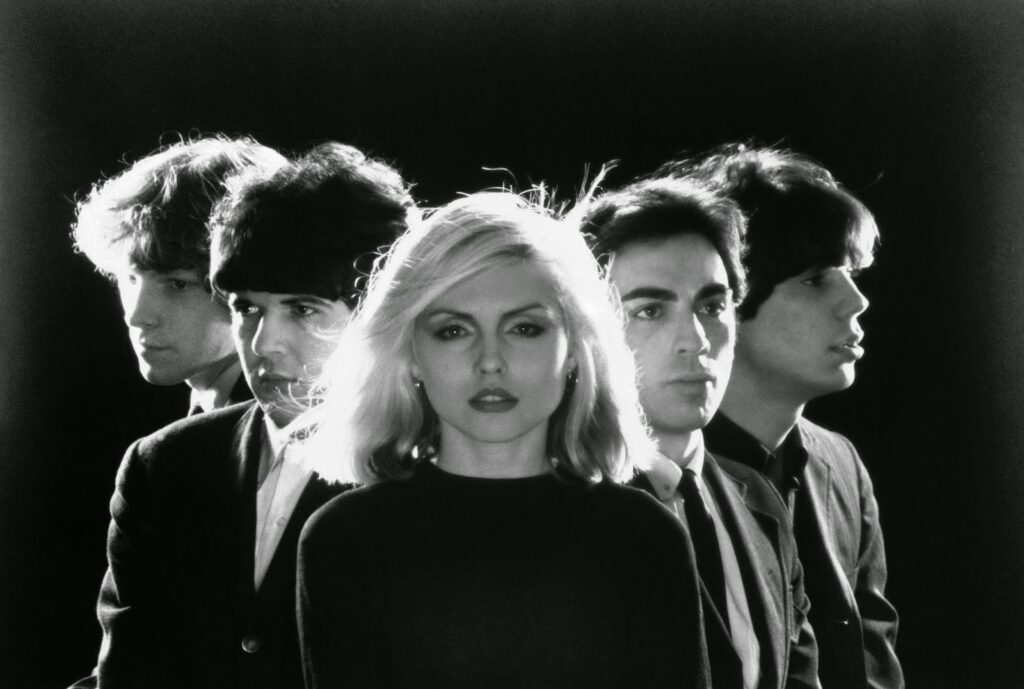 Debbie, the band's lead singer, and Chris Stein, the guitarist, are the only members. These two not only look nice together, but they also had a very impressive musical talent back in the day. Surprisingly, though, they never got married.
June Carter & Johnny Cash
Johnny Cash and June Carter first connected backstage at Johnny Cash's 1965 Grand Ole Opry stage debut. By the beginning of the 1960s, Carter was frequently touring with Cash as a backup vocalist and duet partner. With all that time spent together, it's no wonder a relationship formed between the two.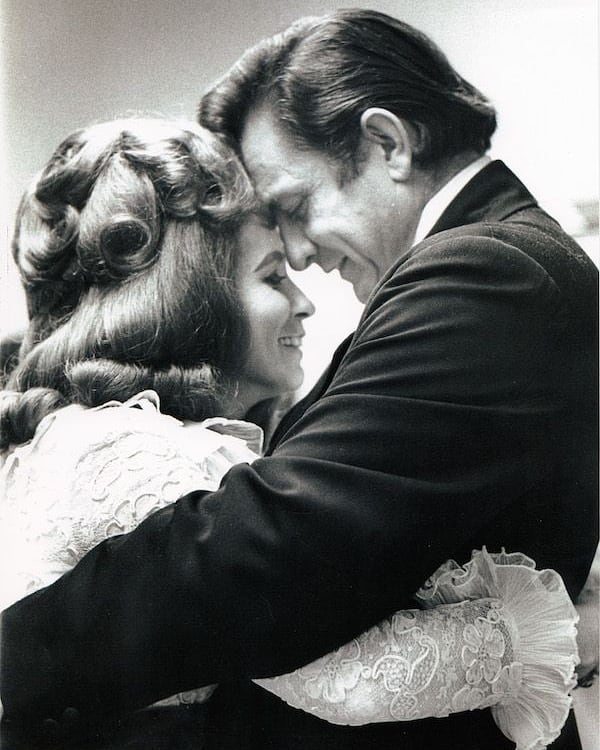 June wrote, "I questioned whether I could love this man, but it's like a ring of fire." Carter was motivated by this to pen "Ring of Fire," which became one of Cash's biggest singles. By 1968, Carter had conquered her apprehension and wed Cash.
Fleetwood Mac
Let's have a look at this love triangle. Mick Fleetwood, John McVie, Christine McVie, Lindsey Buckingham, and Stevie Nicks made up the backbone of Fleetwood Mac. Nicks had an affair with Fleetwood. Fleetwood's wife had an affair with former Fleetwood Mac's Bob Weston.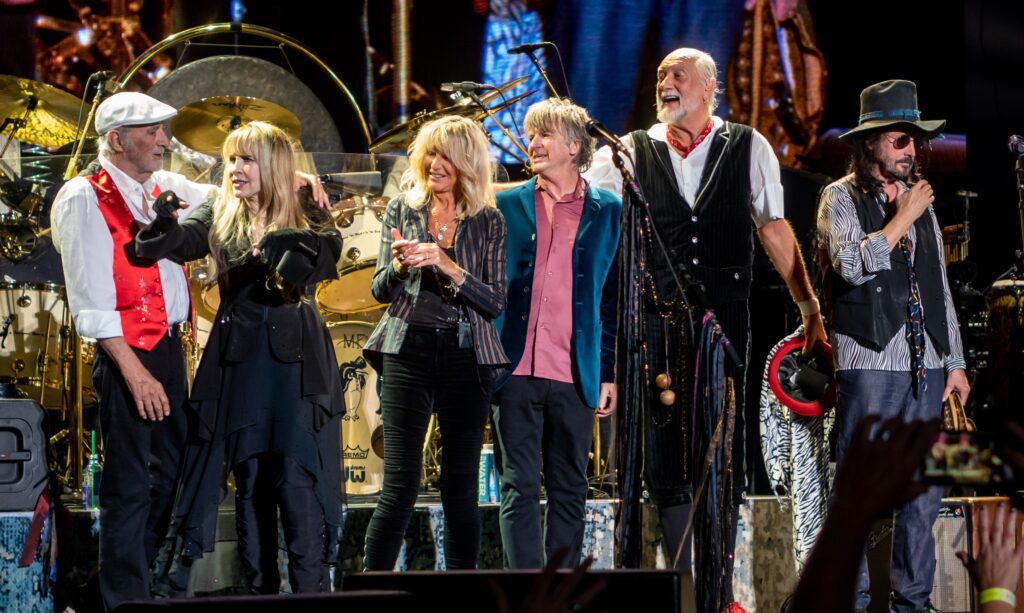 Though Weston was promptly fired as a result. In order to heighten the complicated romance, Christine McVie and John McVie, who had been married for seven years before Christine joined Fleetwood Mac in 1976, also got divorced a year later.
Mates of State
Kori Gardner and Jason Hammel met in Lawrence, Kansas. After their first encounter, they became pen pals and frequently exchanged letters before finally getting together in person three months later. The now-married couple decided to relocate to San Francisco in 1998.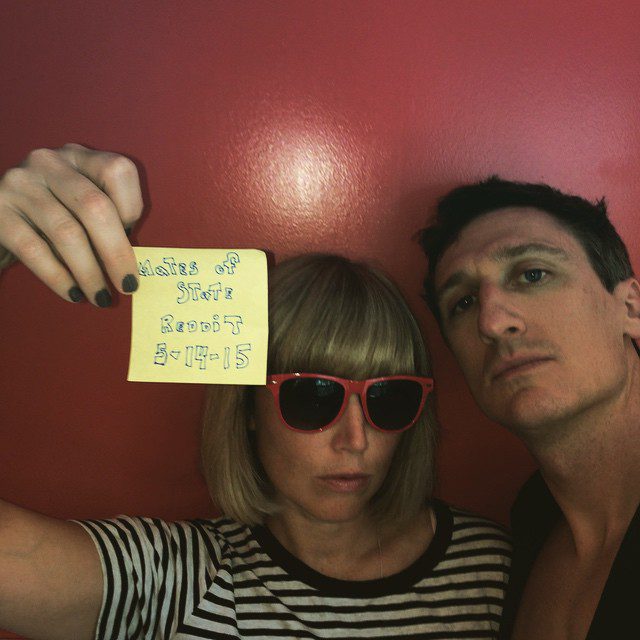 There, they hoped to pursue their aspirations. They quickly decided to devote their entire lives to music and each other. In 2001, they were married and began traveling together. Now have two daughters, and traveling has evolved into a family activity.
E Street Band
If you know Bruce Springsteen, you will definitely be aware that he first gained fame performing with the E Street Band, an influential rock band. And, more than that, nothing can compare to this true love story between bandmates with E Street Band.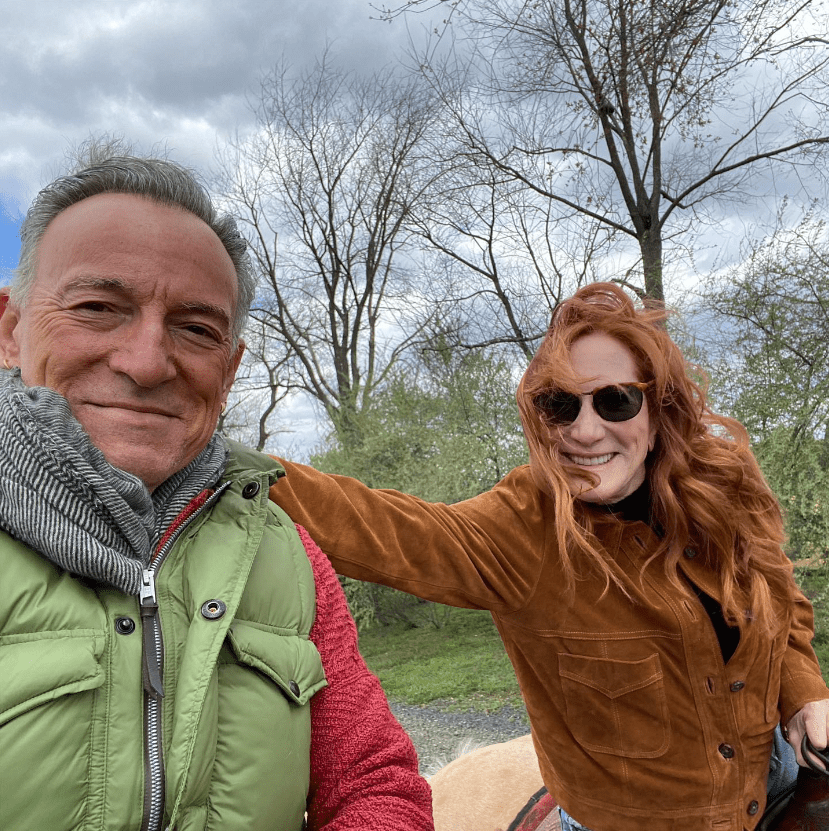 The lovely romance that grew between Bruce Springsteen and Patti Scialfa is what set this musical group apart from the competition. Though their Band era is over, the pair is now enjoying a happy and splendid family life with their three kids.
Die Antwoord
The South African hip-hop trio Die-Antwood continues to enthrall and shock its fans with its catchy tunes and surreal music videos that are hard to miss. Rappers Ninja and Yolandi Visser are part of the group, along with the producers HITEK5000 and Lil2Hood.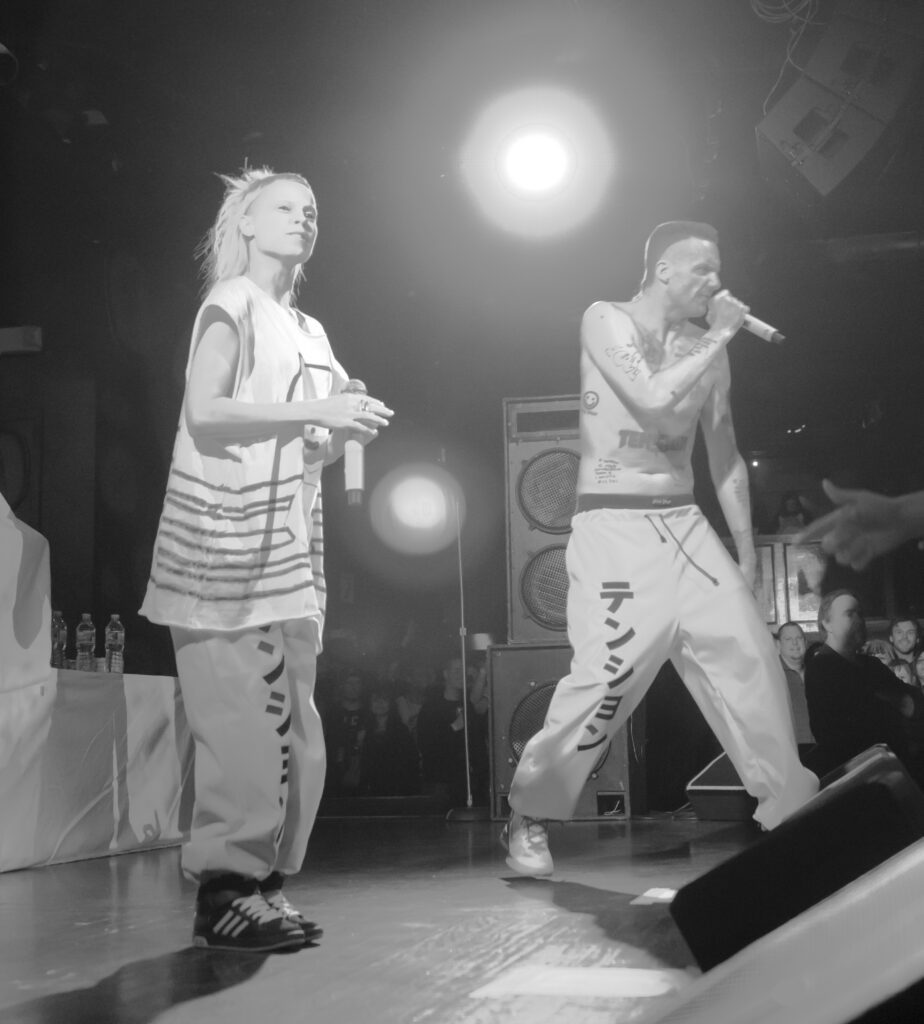 Ninja and Visser have been romantically involved for several years after their 2008 formation, and they even have a daughter they named Sixteen Jones. This group continues to perform and published their most recent album in 2016 despite their intraband romance.
Amadou & Mariam
Amadou Bagayoko and Mariam Doumbia have something crucial in common besides the fact that they are both from Mali and enjoy good music. Both of them are blind. They met while performing in the institute's Eclipse Orchestra at Mali's Institute for the Young Blind.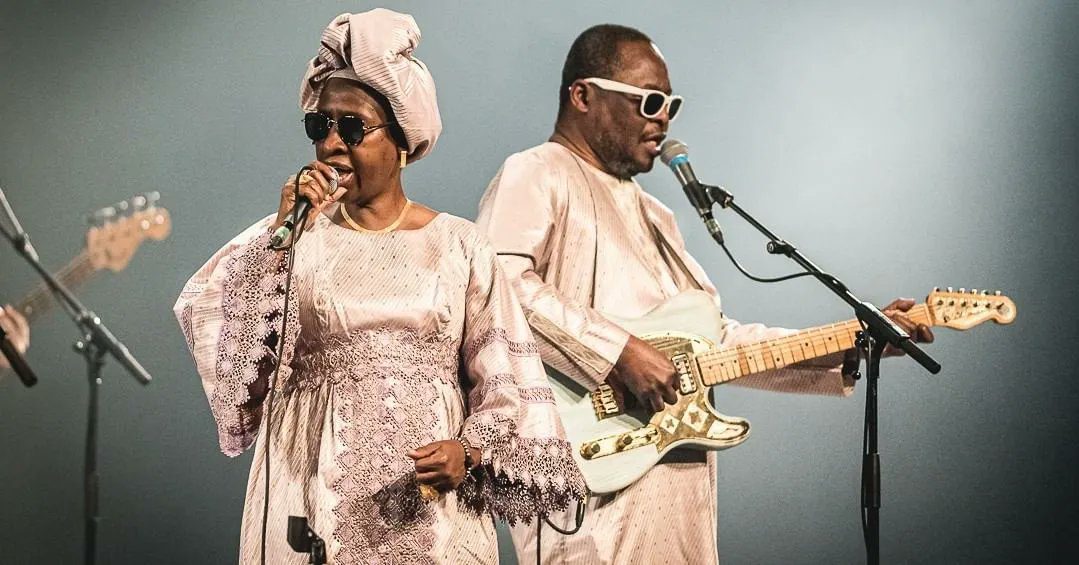 The musical couple clicked right away, and in 1980 they made the decision to get married. They started making music together only three years later, deepening their connection even more. In 2017, they released La Confusion, their most recent album.
Talking Heads
This American rock band is one of the ones credited with influencing rock and roll. The band's drummer and bassist, Chris Frantz and Tina Weymouth, tied the knot in a grand ceremony barely two years after starting their fantastic rock band.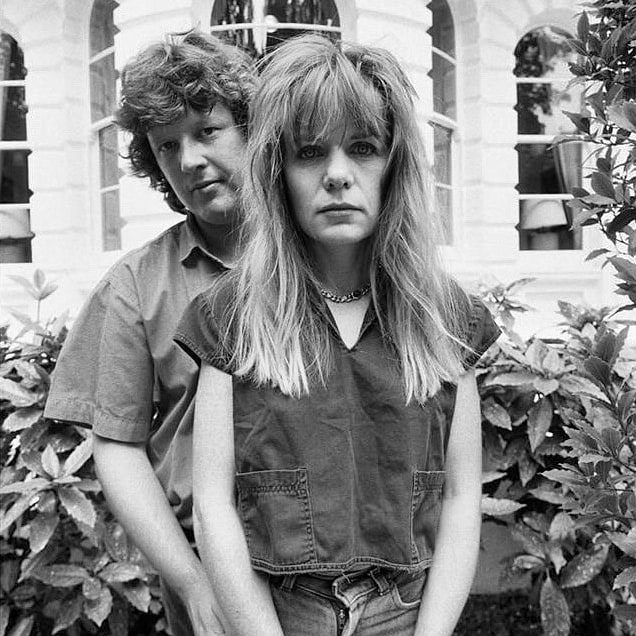 Their public declaration of love for one another didn't add strain to their personal or professional relationship. It must be a very rare opportunity to be able to explore and expand the rock and roll world with your significant other.
X
The X is a Los Angeles-based band that was founded in 1977 by guitarist Billy Zoom and bassist/singer John Doe. After meeting Exene Cervenka in a poetry class, Doe began inviting her to band rehearsals. Cervenka subsequently joined the group as a vocalist.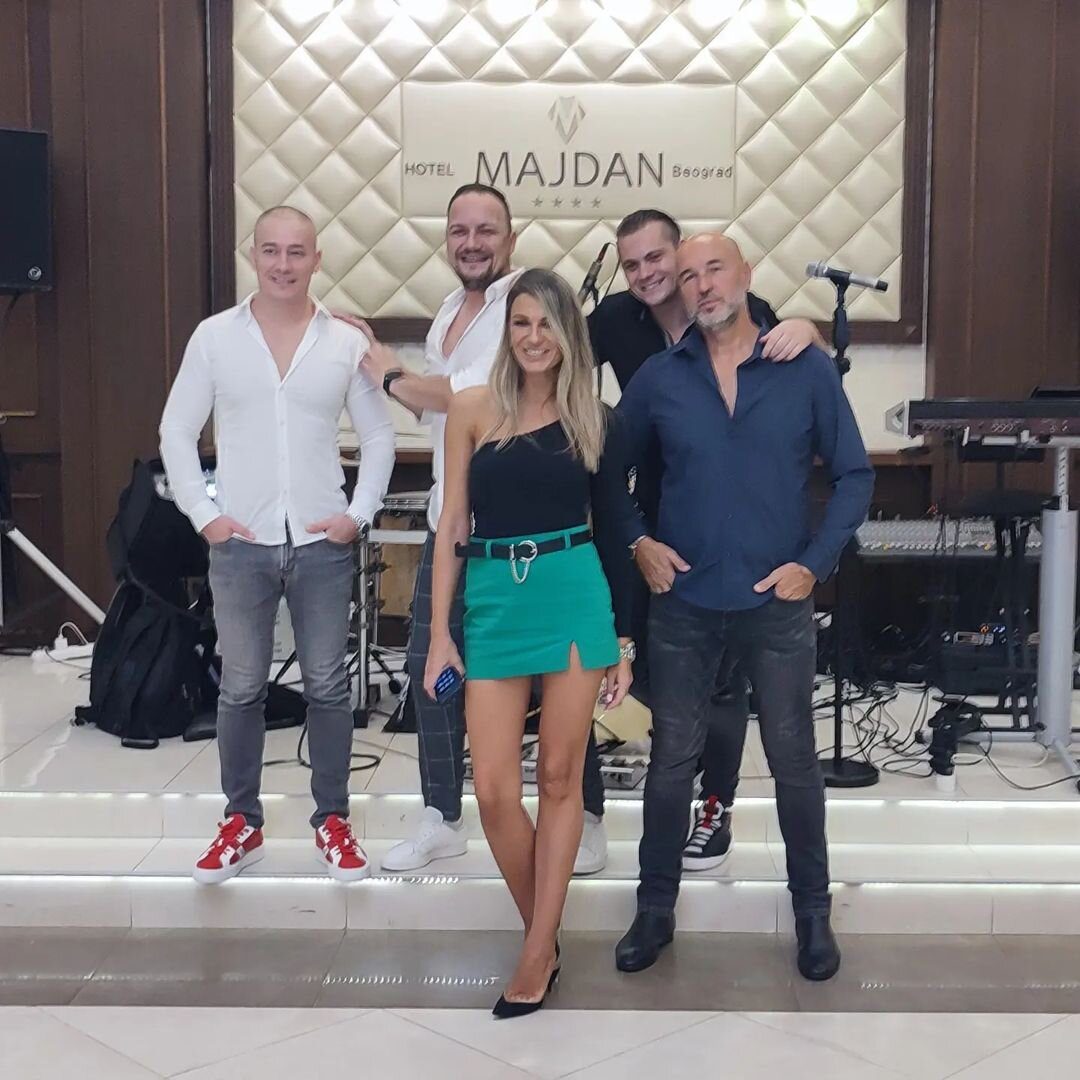 Unfortunately, the married couple that eventually formed a band split up after just five years. Naturally, X immediately entered a permanent hiatus. Though they didn't make any new music, they could still jam out to their iconic hits. X continued to perform live together even after their breakup.