Musical Legends: 35+ Trailblazing Artists Who Redefined The Industry
By Jishnu B August 22, 2023
---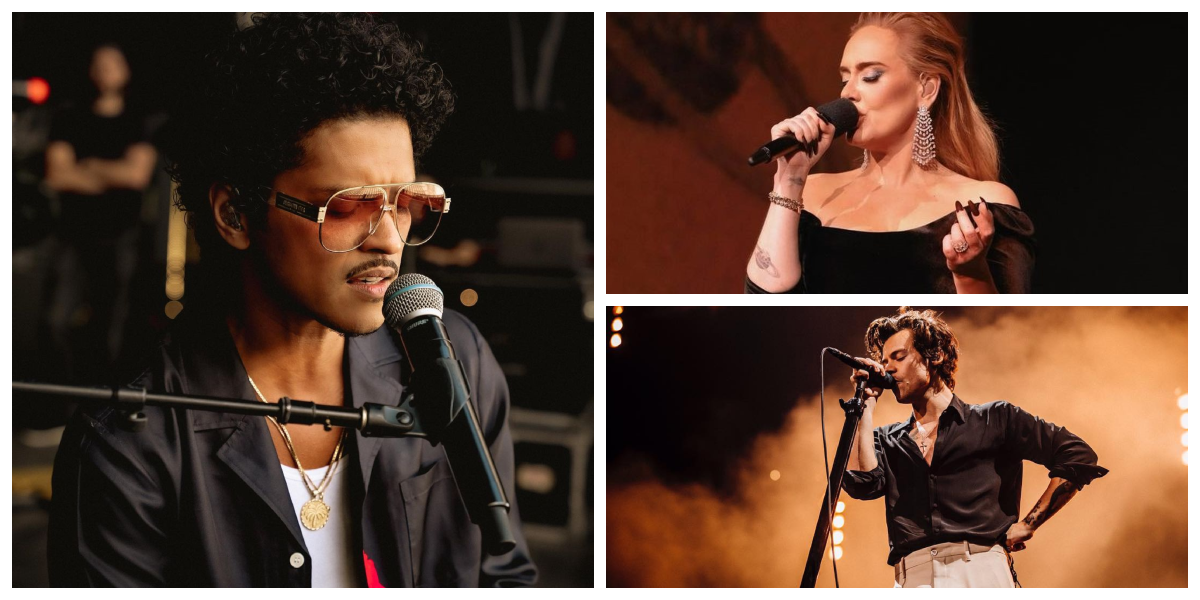 In the ever-eclectic world of music, not many genres have had an impact as significant as pop does. From timeless classics to modern chart-toppers, pop music continues to dominate the airwaves and captivate audiences worldwide. Within this vibrant realm of sound, certain artists and bands have risen to iconic status, leaving an enduring impact on the industry and popular culture.
Today, we have decided to compile a list of the most influential artists and bands of all time. From the trailblazing legends who paved the way to the contemporary chart-toppers redefining the genre, we delve into their unique artistry, defining moments, and the profound influence they've had on their audiences.
Join us as we celebrate the powerhouses of pop and pay homage to the artists whose melodies have become the soundtrack of generations.
The Beatles
In the wild and colorful world of music, one name that has etched itself into the very fabric of pop culture is The Beatles. With their distinctive haircuts, groovy tunes, and undeniable charm, this Fab Four made melodies that we still sing along to all these years later.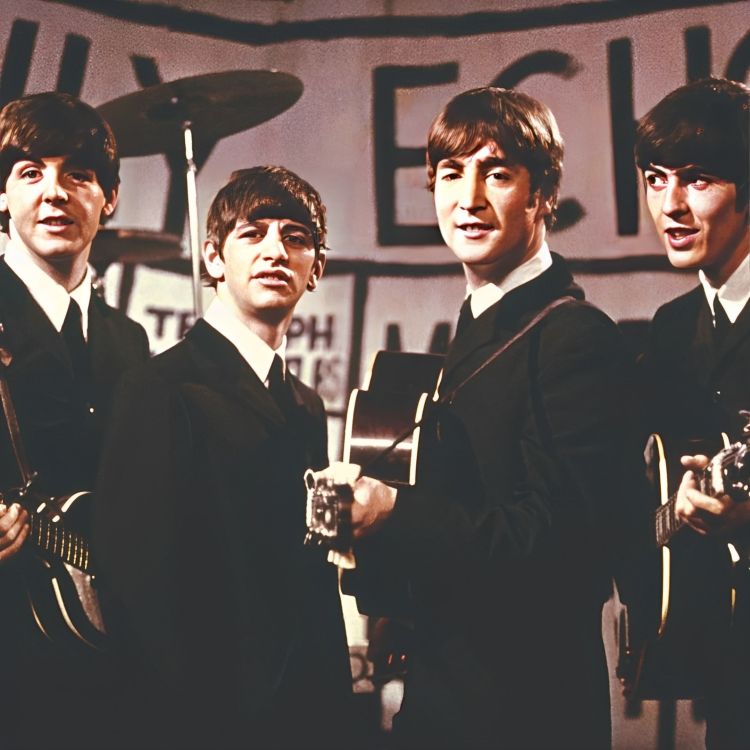 Behind the scenes, The Beatles' camaraderie was as legendary as their music. Their quirky sense of humor, witty interviews, and zany antics on stage showcased a group that wasn't afraid to have fun. Though they disbanded decades ago, their harmonies and innovation continue to inspire countless aspiring musicians.
Elvis Presley
If you know anything about this guy, you know why he was crowned the King of Rock 'n' Roll. Elvis Presley's mesmerizing voice, swaying hips, and electrifying performances made hearts race and shook the world. From Jailhouse Rock to Love Me Tender, his charisma was just as addictive as his music.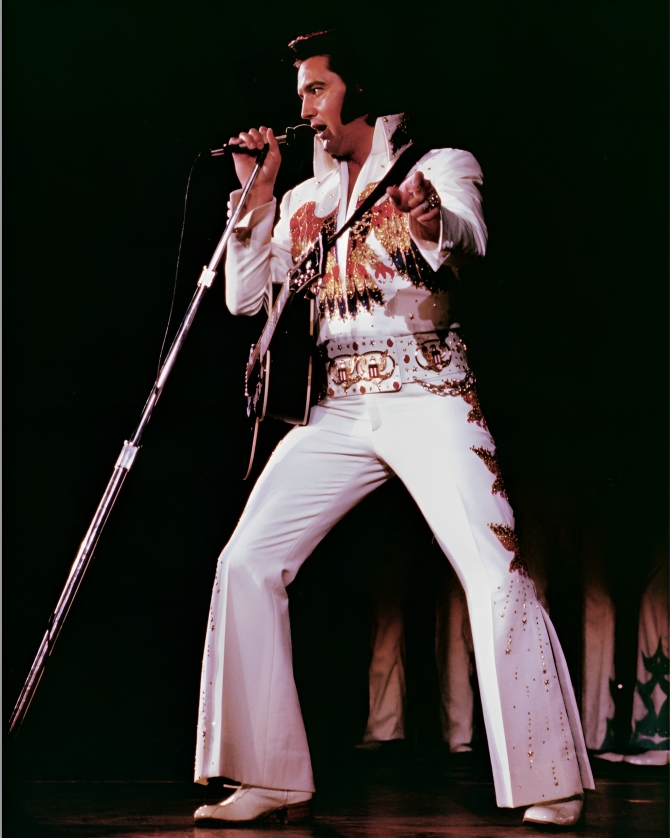 Beyond the music, Elvis's eccentric tastes and peculiar hobbies added to his charm. Collecting quirky memorabilia and indulging in fried peanut butter and banana sandwiches, he truly was one-of-a-kind. Though we may not subscribe to his snack choices, we certainly adore his music.
The Rolling Stones
When it comes to timeless rock bands, The Rolling Stones are a force of nature. With Mick Jagger's swagger and the band's electrifying guitar riffs, they delivered hit after hit. Their catchy songs were anthems of rebellion and liberation, urging everyone to paint life with their own colors.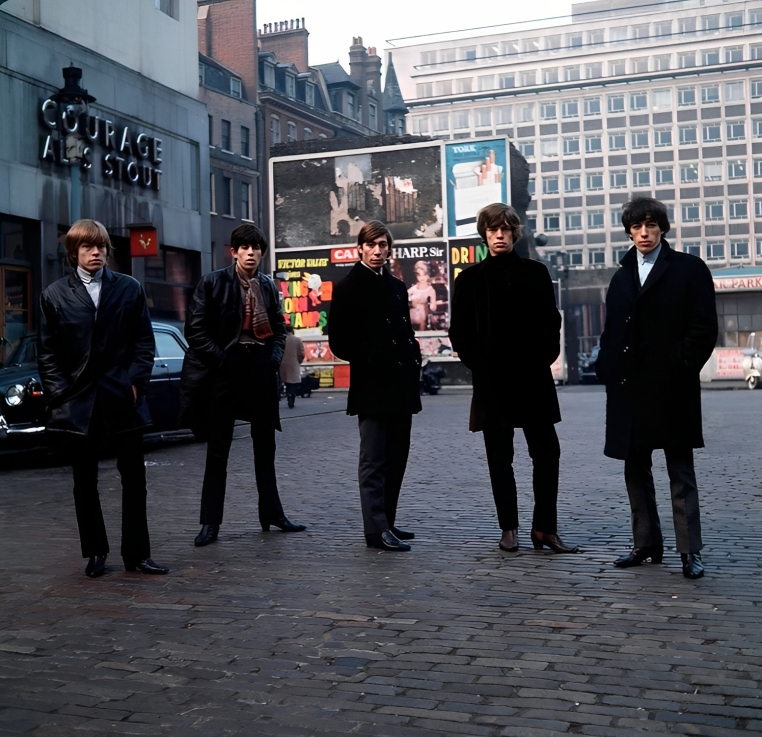 The Rolling Stones' longevity shows their willingness to accommodate change while retaining their essence. A feat we can't imagine has been easy for the past six decades. Maintaining a marriage for that long is hard enough, so we can't imagine what it takes to keep five artists happy and committed!
Aretha Franklin
This iconic woman reigned supreme with her powerful vocals and emotional depth. Her soul-stirring hits like Respect and Natural Woman became anthems of empowerment and love. Aretha's voice transcended boundaries, touching hearts and igniting a fire that continues to blaze in the realm of music.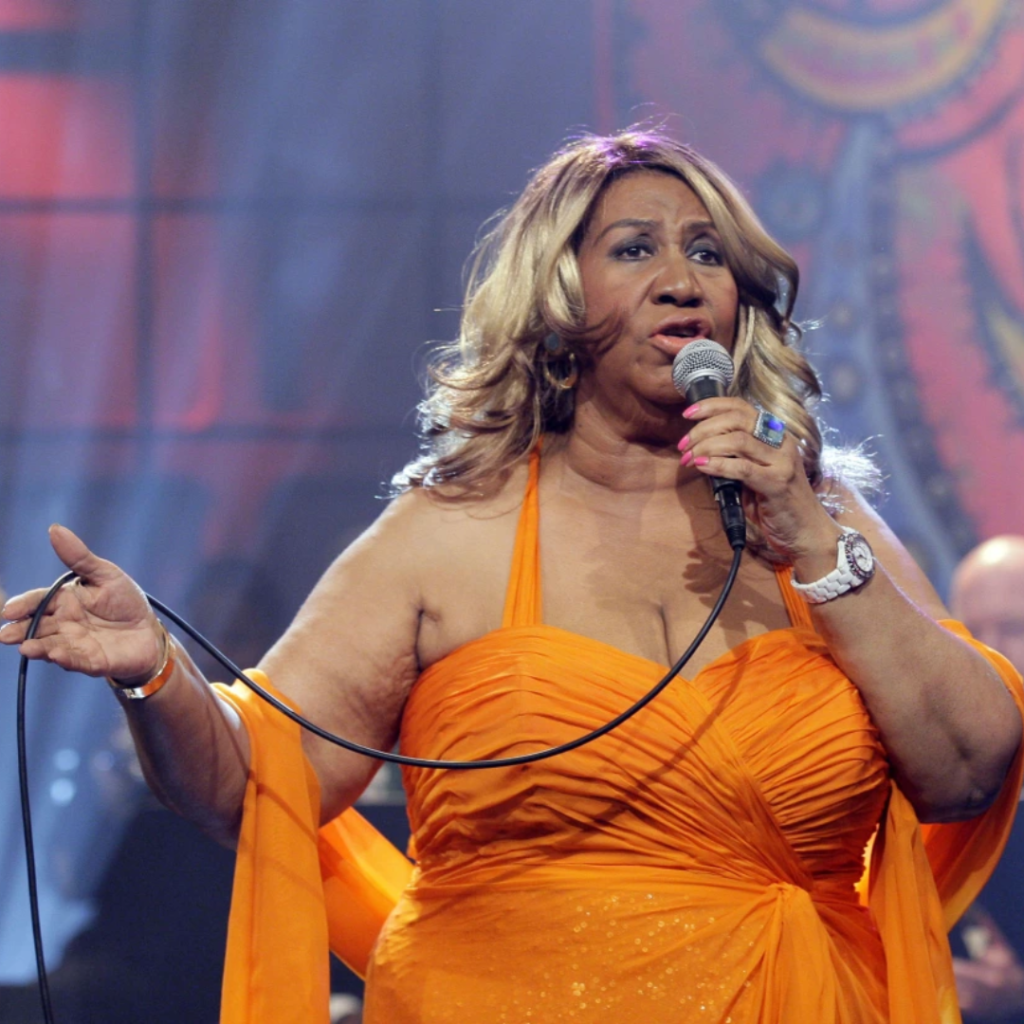 Aretha's quiet determination and dedication to her craft inspired countless artists and even fans like us. Additionally, her unique fashion sense, accompanied by her trademark hats, added an extra touch of elegance. R-E-S-P-E-C-T to the queen who started it all.
Bob Marley
Bob Marley, the reggae legend from Jamaica, crafted music that was more than just catchy tunes – it was a movement for peace and unity. With songs like One Love and Redemption Song, he ignited souls and sparked change. Bob's dreadlocks and Rastafarian spirit became symbols of hope and freedom.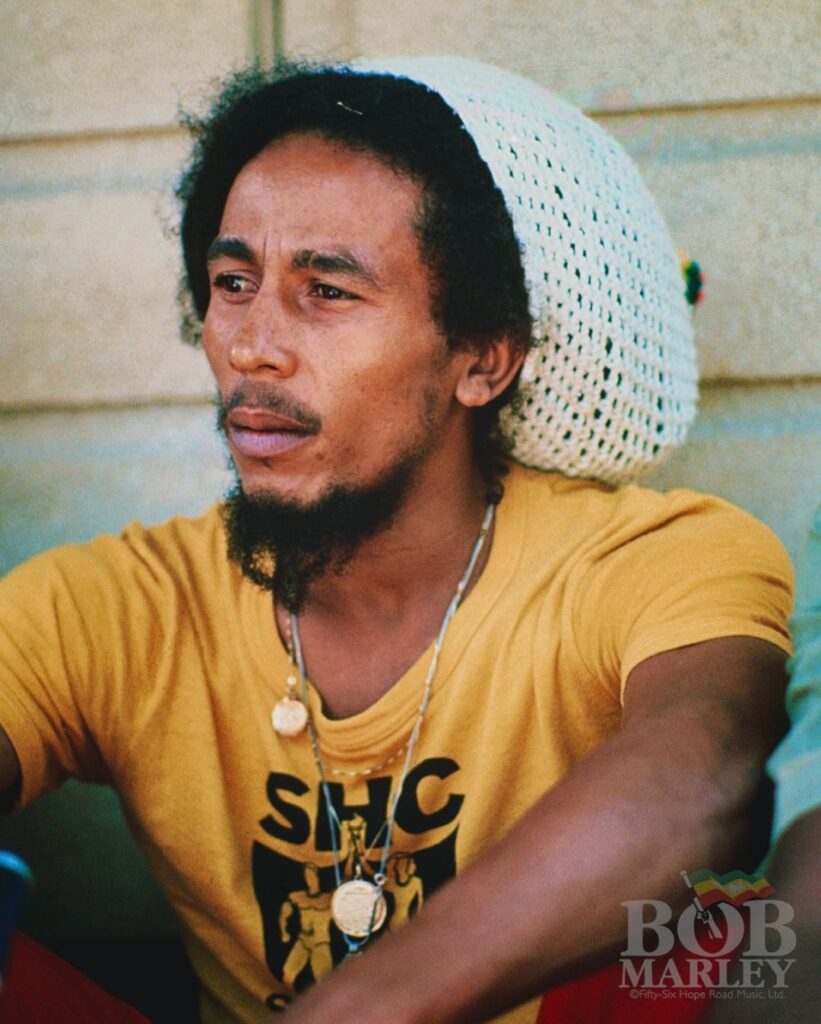 Bob Marley's love for soccer and the laid-back island life added to his charm. He was a true gift to the world in terms of music and the spiritual beliefs he embodied in his life. Bob's legacy endures as a reminder that music can heal hearts and mend the world.
Whitney Houston
With a voice that soared to the heavens, Whitney Houston is fondly remembered for numerous reasons. Her extraordinary vocal range and chart-topping hits that we all know by heart captivated hearts worldwide. We might not be able to hold the notes to I Will Always Love You, but we never fail to try!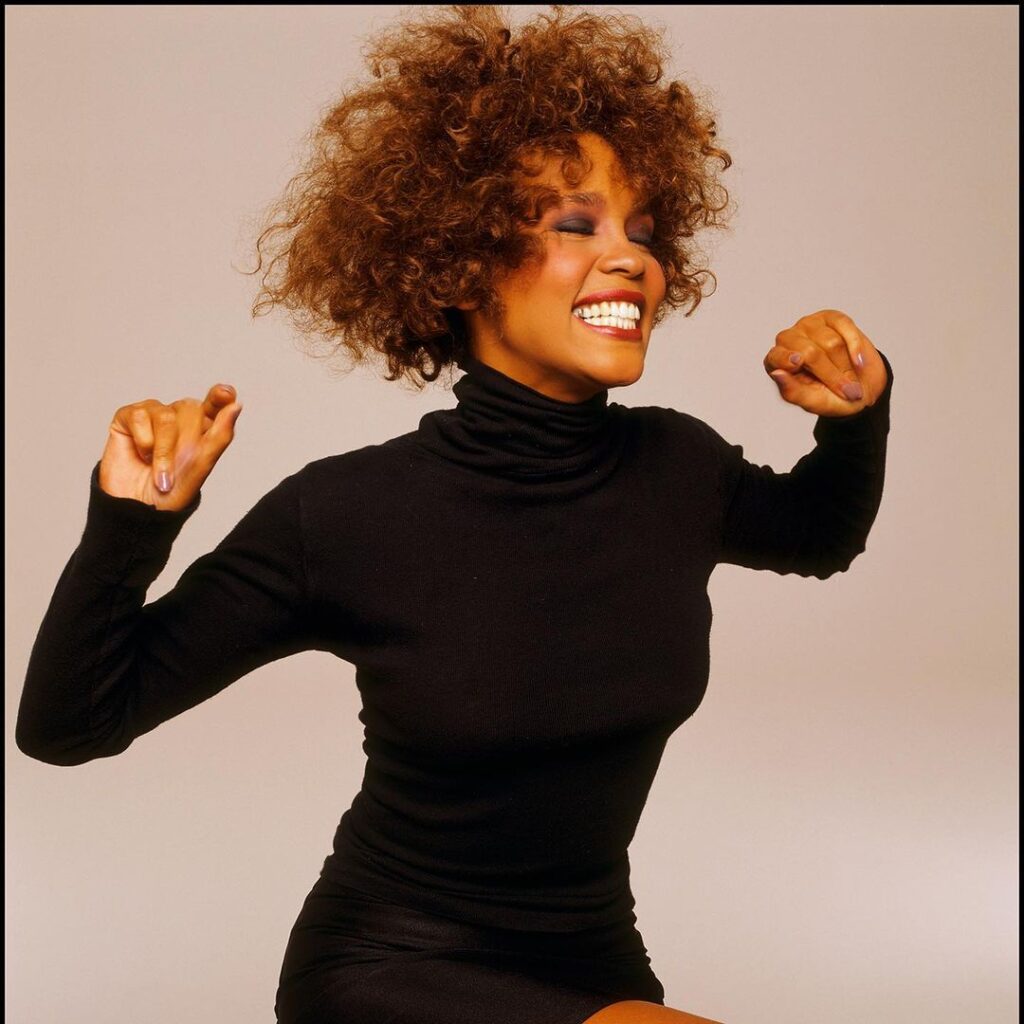 Beyond the microphone, Whitney's love for acting and radiant smile showcased her versatility and charm. Her untimely departure left a void in the music world, but her songs continue to echo in the hearts of fans, reminding us of the sheer power of her divine voice.
Michael Jackson
This iconic trailblazer's career popularized pop music, forever changing the course of entertainment history. Hits like Thriller and Billie Jean became iconic anthems that united audiences worldwide. Also, can we talk about his iconic videos and how we still remember all the dance moves to date?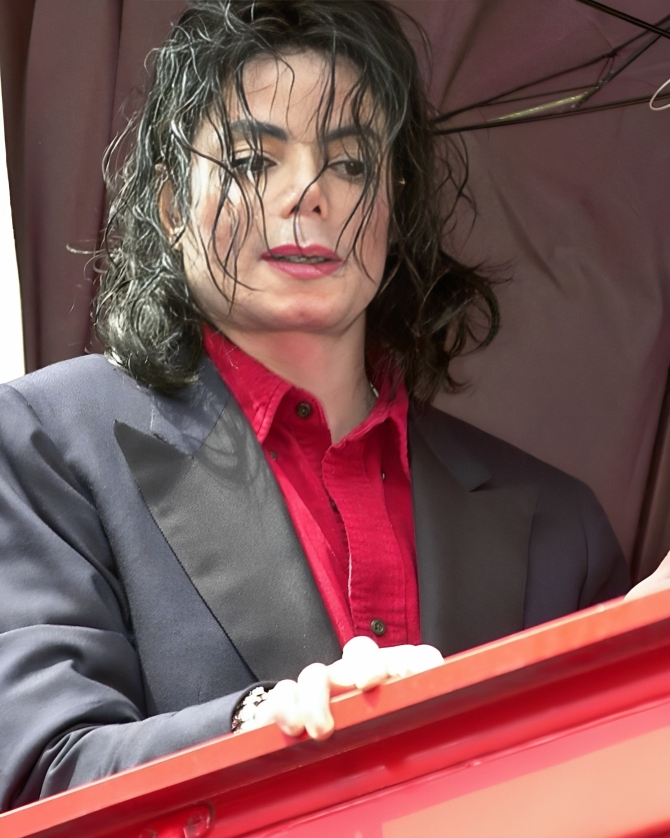 Beyond the limelight, Michael's passion for humanitarian work and love for animals revealed a caring and compassionate soul. His influence on pop culture and ability to captivate audiences with every performance are everlasting testaments to his bona fide legendary status.
Mariah Carey
With a vocal range that seemed limitless, Mariah Carey ascended to pop music royalty. Her emotive ballads and chart-topping hits are now certified anthems of celebration and love. Also, her whistle tones and five-octave vocal prowess set her apart as the one and only Songbird Supreme.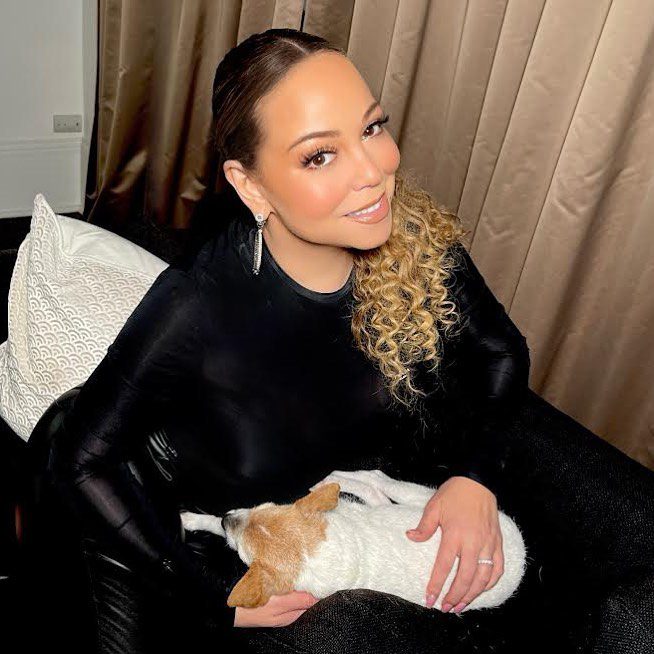 Mariah's love for butterflies and a glamorous lifestyle added a touch of enchantment to her persona. The fact that she looks even more gorgeous than she did twenty years ago is astounding. She continues to prove that she will Always Be Our Diva.
Freddie Mercury
This guy was meant for the stage, and he knew it. As the charismatic frontman of Queen, Freddie Mercury etched his name in music history with his electrifying performances and powerhouse vocals. Hits like Bohemian Rhapsody and We Will Rock You became anthems that united audiences in a euphoric frenzy.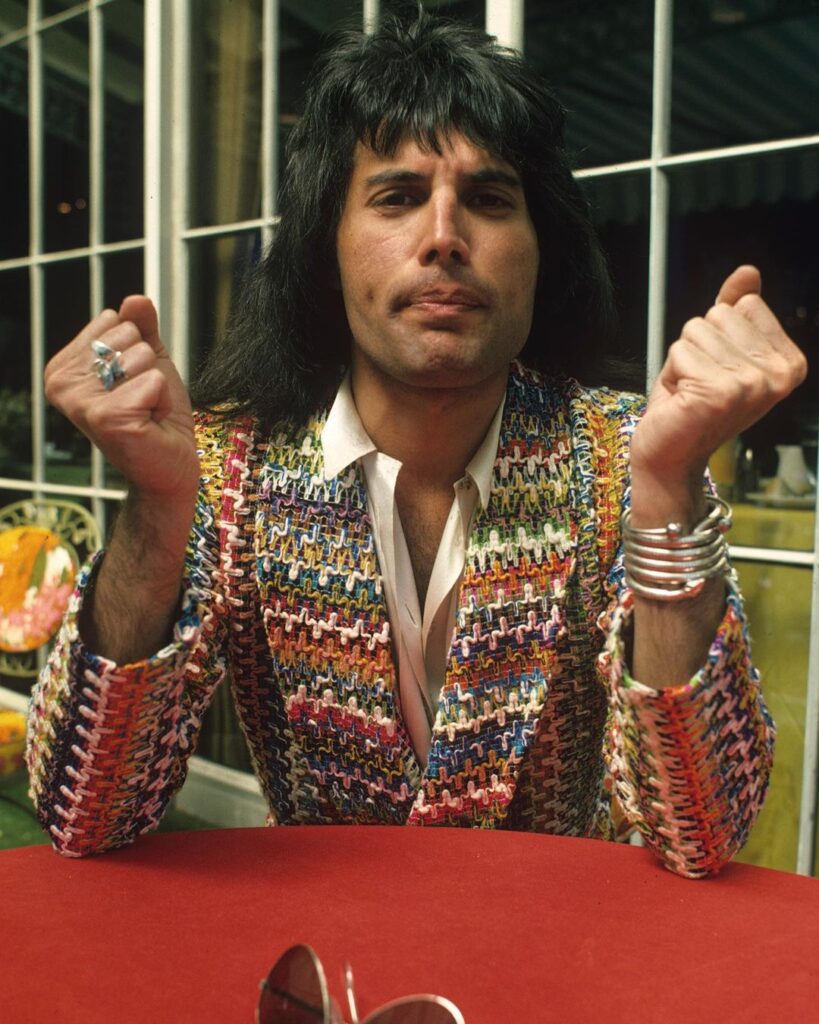 Freddie's love for cats and extravagant fashion showcased his eccentricity and zest for life. He unapologetically embraced his identity and inspired countless individuals to be true to themselves. His music and spirit continue to resonate, forever leaving a legacy of authenticity.
Madonna
The Queen of Pop burst onto the scene like a ray of light, transforming the music industry with her boldness and innovation. Like a Virgin and Vogue were more than just songs; they were anthems of empowerment and liberation. Additionally, her ever-evolving style and fearless attitude made her an icon for generations.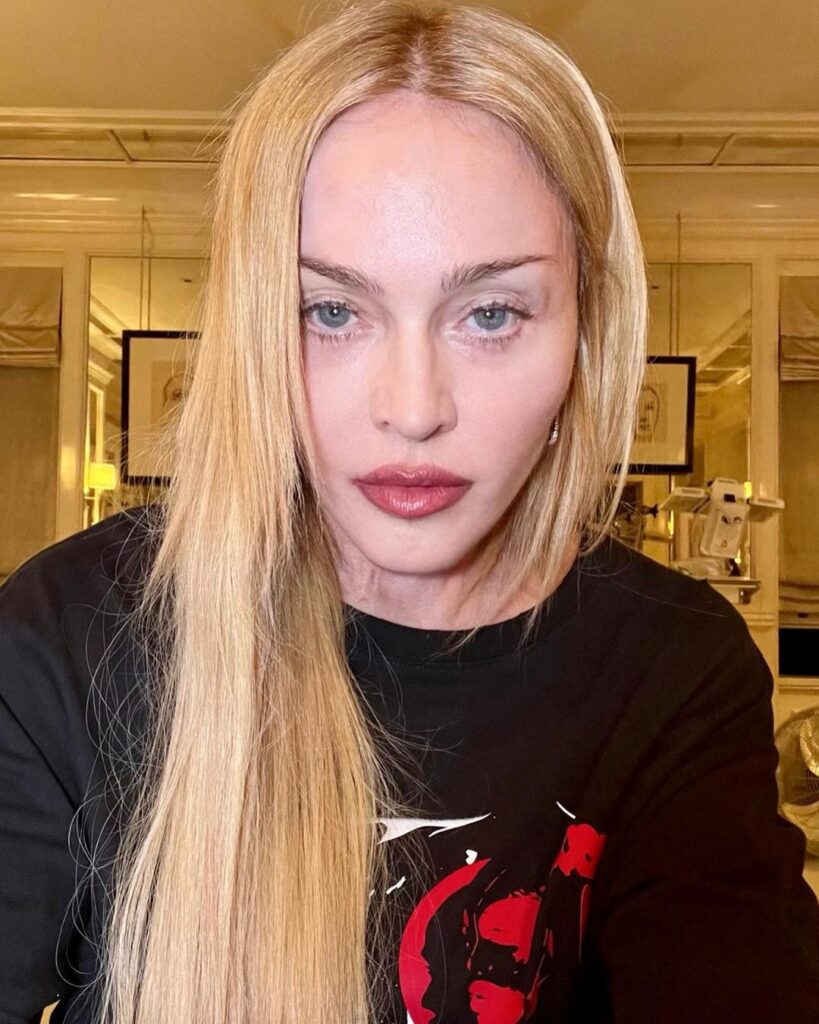 Madonna's passion for fitness and involvement in various social causes demonstrated her multifaceted persona. As she continues to reinvent herself, she remains a fearless force to be reckoned with, always pushing boundaries in music and her personal life and inspiring more artists to embrace their individuality.
Celine Dion
Celine Dion, the Canadian powerhouse, charmed the world with her emotive ballads and angelic voice. From My Heart Will Go On to The Power of Love, her songs touched souls and turned her into a global phenomenon. Her songs have a way of transporting us to happier, simpler times in our lives.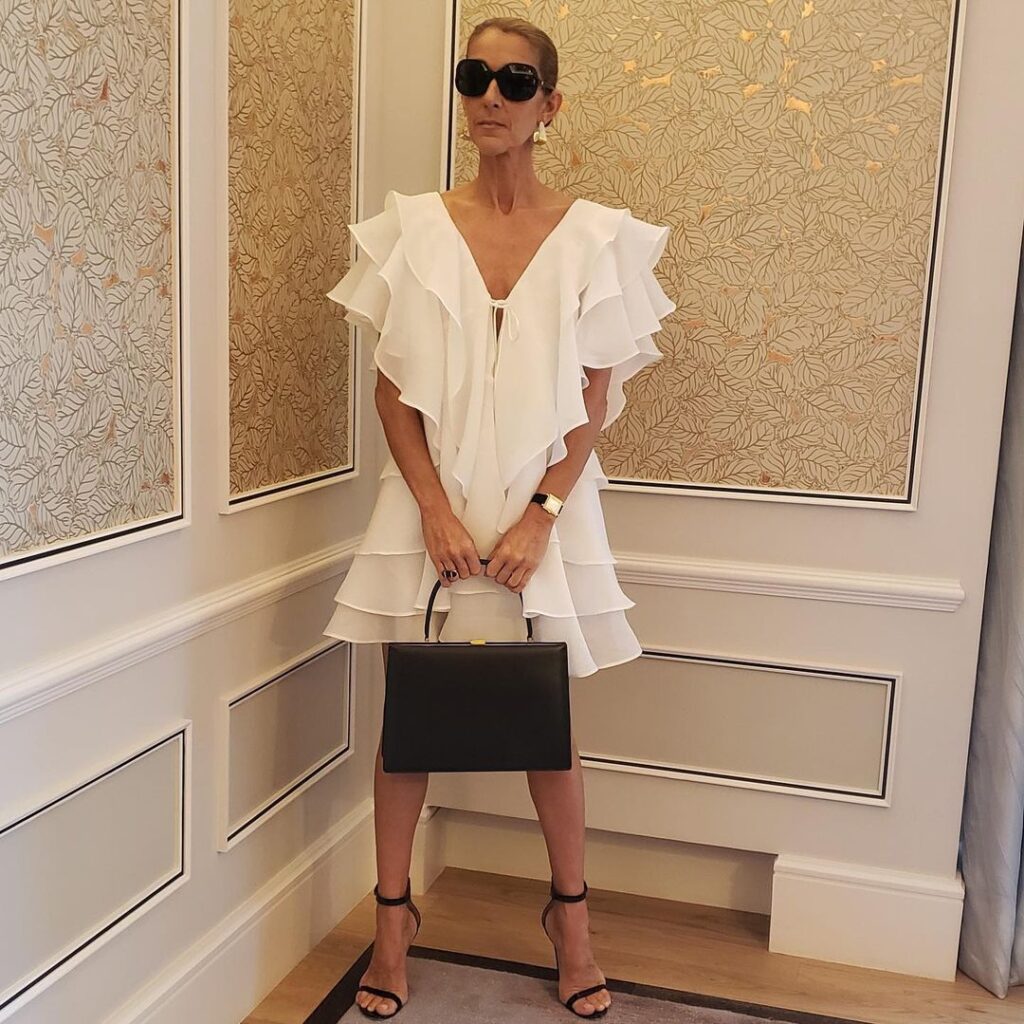 Beyond the spotlight, Celine's love for fashion, her sense of humor, and her down-to-earth personality endeared her to fans worldwide. Though she has decided to slow down in her career over the past couple of years, we still remain Celine stans.
Beyoncé
This woman's contribution to the industry deserves an award category on its own! As the unrivaled Queen of modern pop, Beyonce continues to prove that talent plus hard work will take you to unimaginable places. And judging by her Renaissance tour so far, she just keeps getting better and better.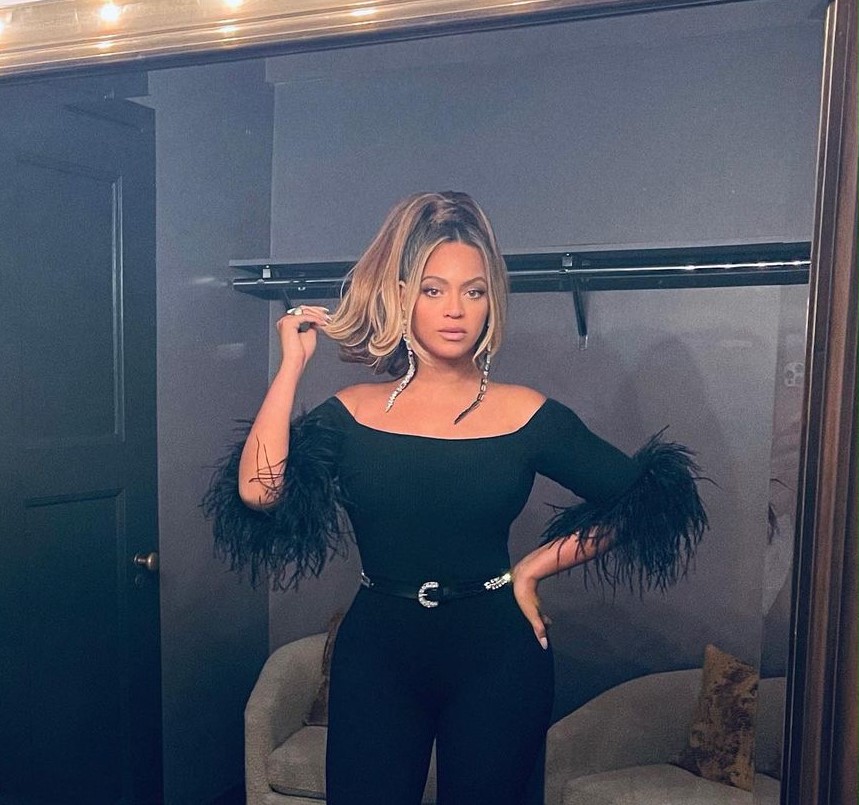 Apart from the stage, her passion for philanthropy and love for her family keep inspiring us. She always has something to keep us coming, whether it's her unforgettable concerts that break the internet or her gorgeous, talented daughter headlining her dancers. Frankly, we can't get enough!
Elton John
In the dazzling world of music, few stars shine as brightly as Elton John. With his mesmerizing piano skills and flamboyant stage presence, he has enchanted audiences for decades. His timeless classics, such as Tiny Dancer and Rocket Man, continue to resonate in the hearts of millions.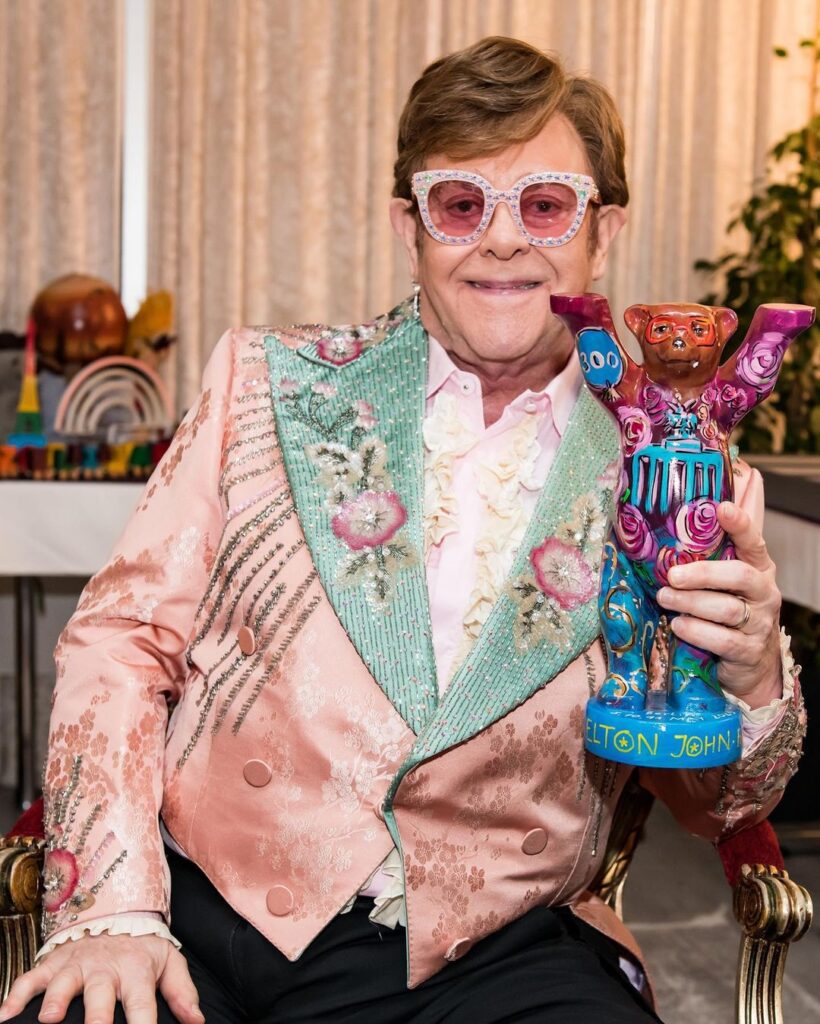 Elton's humanitarian efforts and philanthropic contributions have made a significant impact and earned him admiration beyond his musical prowess. Though we definitely miss his platform boot-wearing days, we appreciate that he is still as stylish today as he was in the '80s.
Bruce Springsteen
As the embodiment of the American spirit, Bruce Springsteen's music tells stories of struggle, hope, and resilience. His heartfelt lyrics and thrilling performances make him so fun to watch live. From Born in the USA to Dancing in the Dark, his anthems unite people from all walks of life.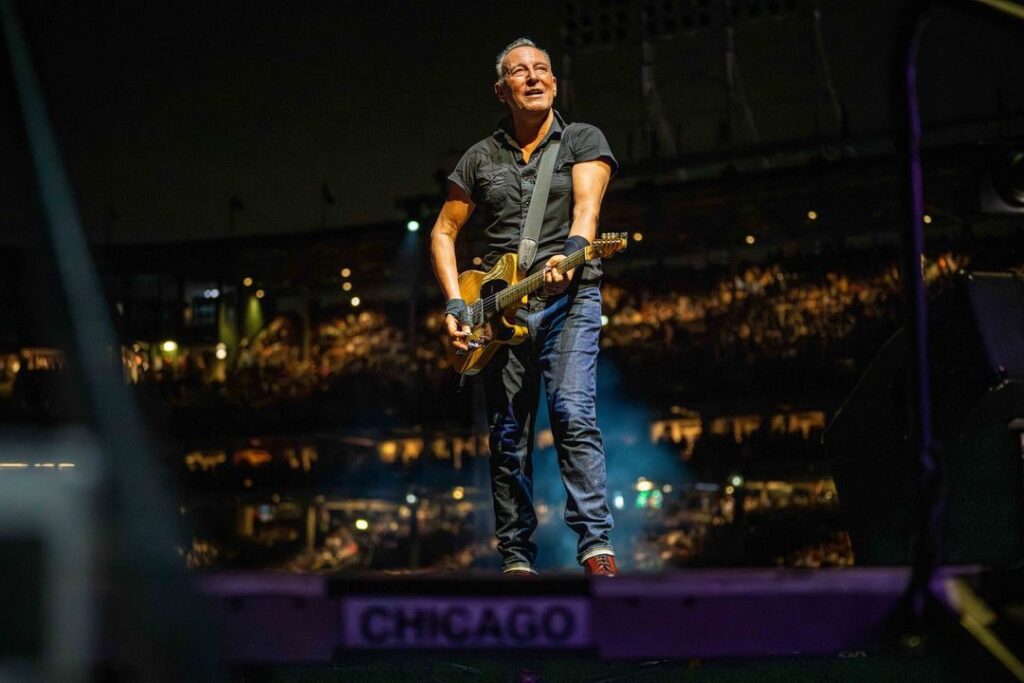 This star's devotion to his craft and relentless work ethic have solidified his reputation as "The Boss." His talent and effortless relatability make every concert a memorable experience. Just ask Michelle Obama! The former FLOTUS recently joined him on stage in a video we assure you will make your day.
George Michael
In the realm of British pop, George Michael's velvety voice and soulful ballads stand out. From his Wham! days into his solo career, hits like Careless Whisper and Faith showcased his undeniable talent. Like Elton and Freddie, he is one of the UK's biggest names in the music industry.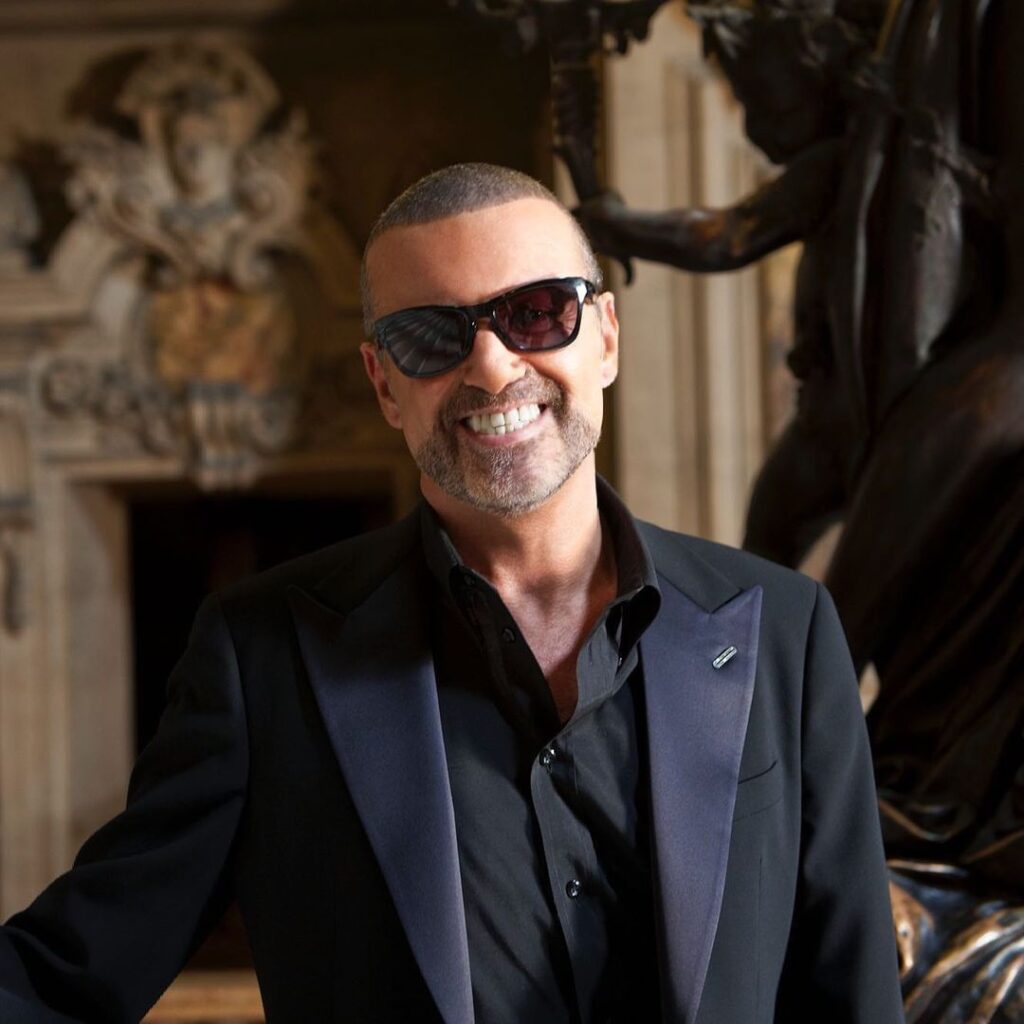 George Michael's courage to challenge norms and embrace his identity resonated with fans across the globe. His openness and his stand towards rights paved the way for his greater acceptance and understanding. Though he's now gone, his smile and timeless music keep him alive in our hearts.
Paul McCartney
We mentioned The Beatles somewhere at the beginning of our article, and now we take a look at one of its founding members, Sir Paul McCartney. We firmly believe that this guy is one of the best songwriters that ever lived.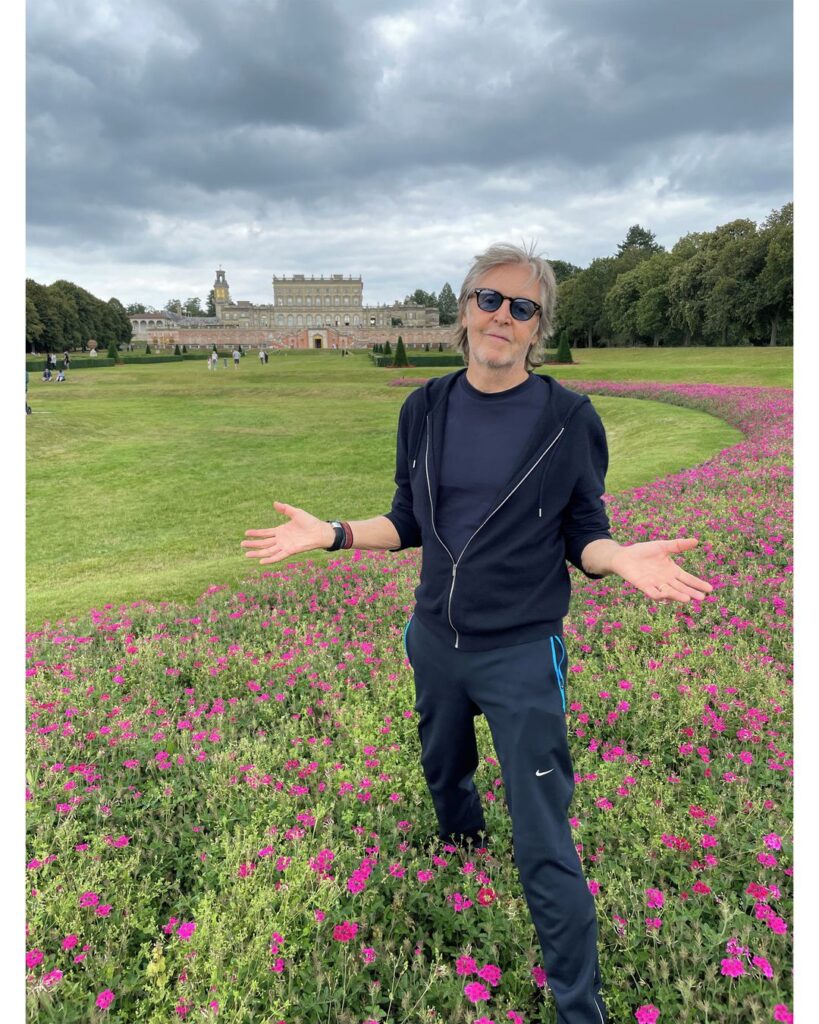 Paul McCartney's humility and genuine love for music have kept him grounded throughout his career. His collaborative spirit and passion for performing make every concert a magical experience. We doubt anyone else can boast epic collaborations with legends like Michael Jackson and Stevie Wonder to Kanye West and Rihanna.
Stevie Wonder
Speaking of Stevie, this musical virtuoso has captivated generations with his soulful voice and unparalleled talent as a multi-instrumentalist. For those who don't know, this guy could play piano and the harmonica before he was ten! That's why we describe him as a virtuoso.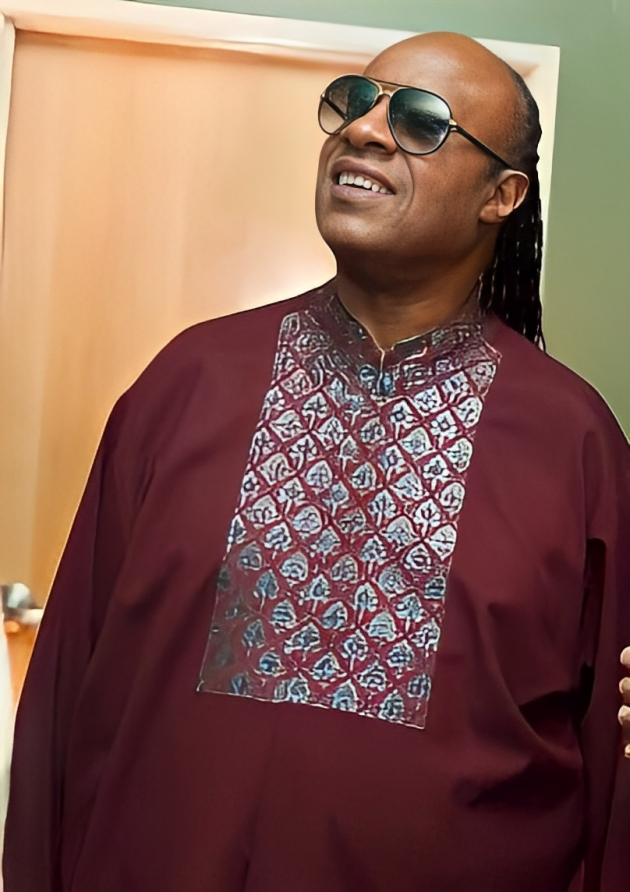 Stevie's remarkable ability to combine social commentary with infectious melodies has made him a significant voice in advocating for change. Additionally, his commitment to civil rights and humanitarian causes, coupled with his musical brilliance, have made him a living legend.
Tina Turner
In the realm of rock 'n' roll, Tina Turner reigns as the Queen. With her electrifying performances and powerful voice, hits like Proud Mary and What's Love Got to Do with It became anthems of empowerment. Tina's journey from adversity serves as an inspiration to millions, proving that strength and resilience can conquer all.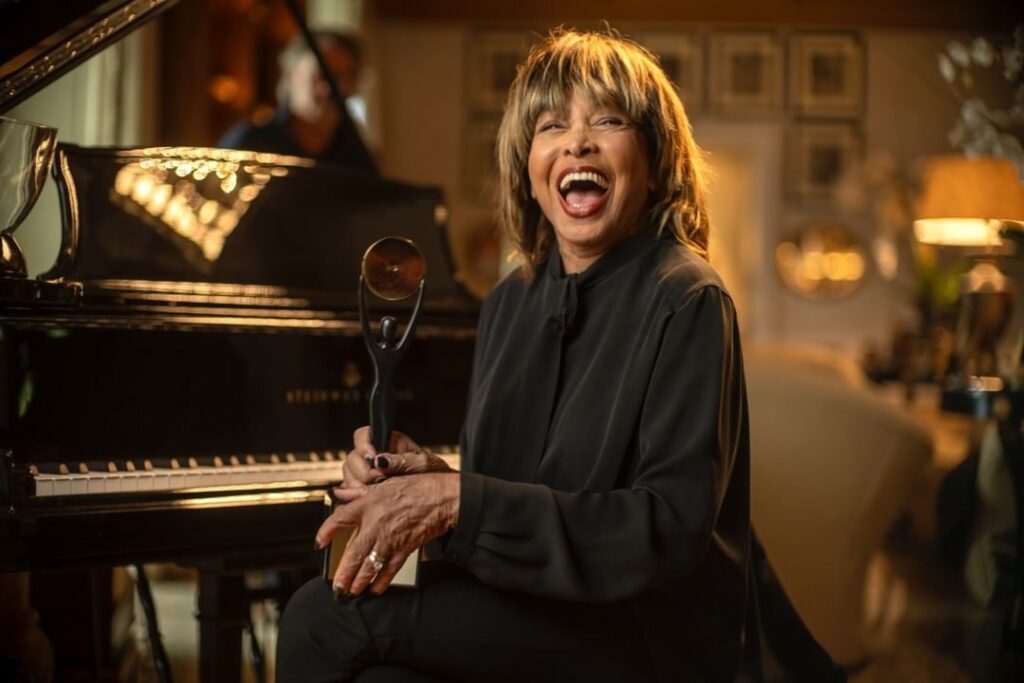 Her personal story of survival and reinvention, bravely told through her autobiography I, Tina, showcases her incredible strength and determination. She was the definition of the word 'sensational' on stage with her unforgettable moves and raspy voice. We'll miss her dearly.
Janet Jackson
Coming from a legendary musical family like the Jacksons must come with its fair share of expectations and pressures. That said, we know we're not alone when we say Janet Jackson certainly fulfilled all of them. Her innovative sound and provocative performances have pushed boundaries and made her so popular.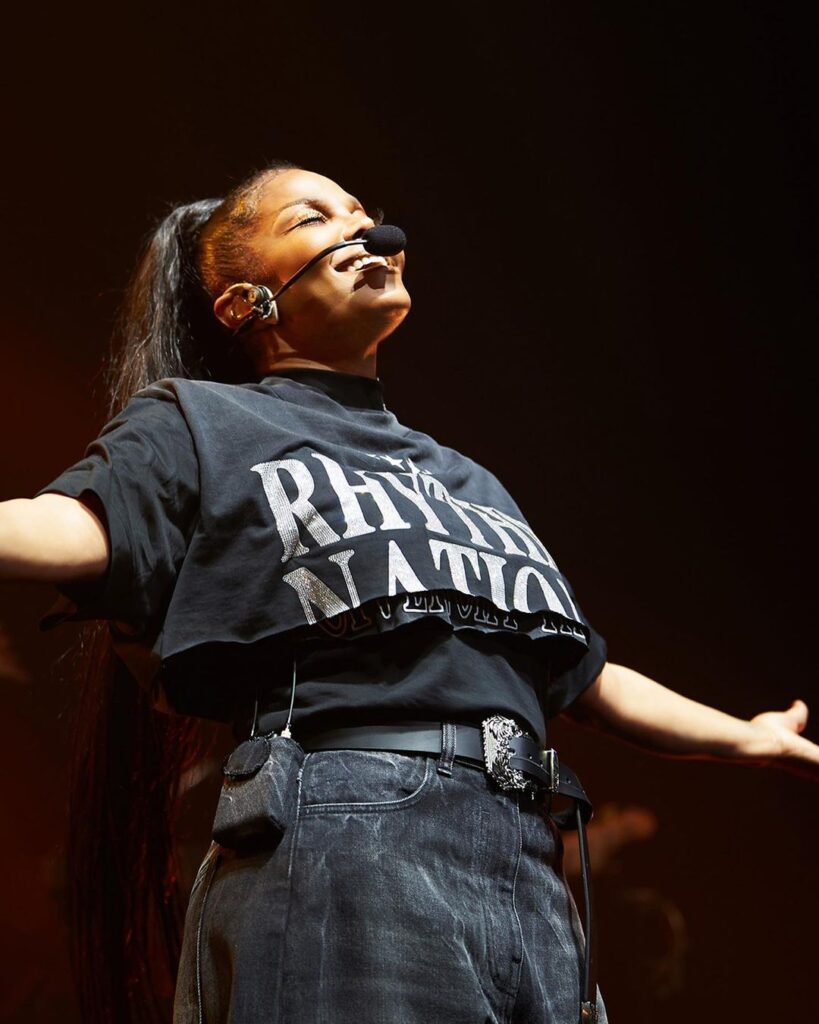 Throughout her life, Janet has made it clear that there is space for all of us to shine. As an artist, her resilience in facing challenges makes her a true role model for aspiring performers. Plus, the woman can really dance!
Christina Aguilera
With her powerhouse vocals and undeniable talent, Christina Aguilera took the music world by storm. From her pop hits like Lady Marmalade to soulful ballads like Beautiful, her versatility is undeniable. She's evolved and reinvented herself over the years, and we still consider her a true diva of modern pop.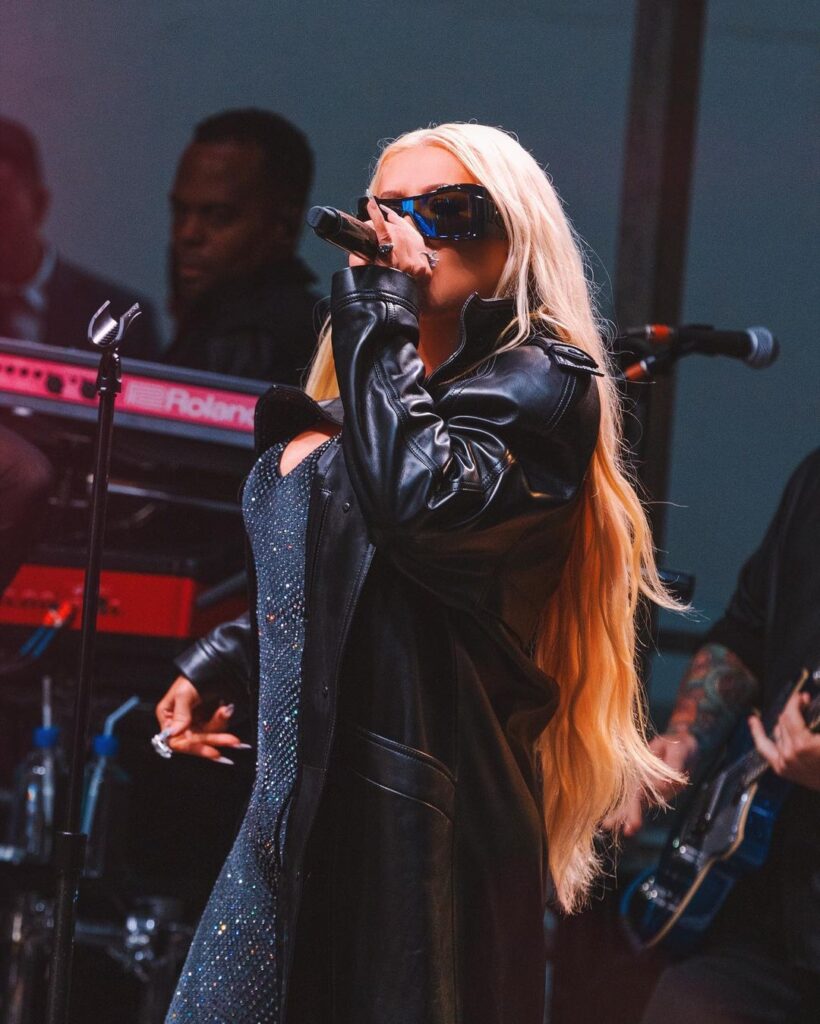 If you were asked to guess X-Tina's age right now, we bet you'd guess wrong. Even though she is no longer the little girl we remember crooning soulfully to Genie in a Bottle, we still relate to her music today.
Adele
Someone said they wished they were Adele because she seems to live in an enviable cycle of releasing a hugely successful album and then disappearing for four years to enjoy the spoils, and we couldn't help but nod in agreement. We would kill to enjoy a life like that!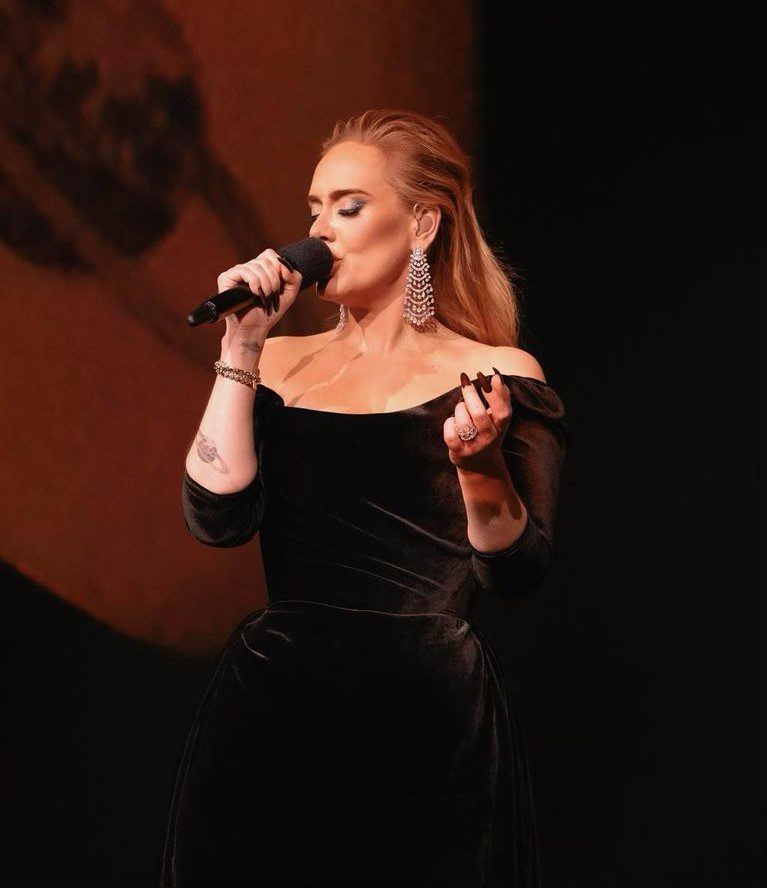 In the realm of contemporary soul, Adele's voice stands out like a beacon of emotion. Her heartfelt ballads always have a way of making us pause and simply listen no matter what we are doing. How she touches our souls with music is a testament to her gift as a storyteller.
Justin Timberlake
Justin Timberlake has come a long way from his sweater-wearing days on NSYNC. Since then, he has proven himself as quite the versatile artist. With his smooth voice and dynamic stage presence, he's dropped incredible hits in various genres, making us reflect one minute and dance the next!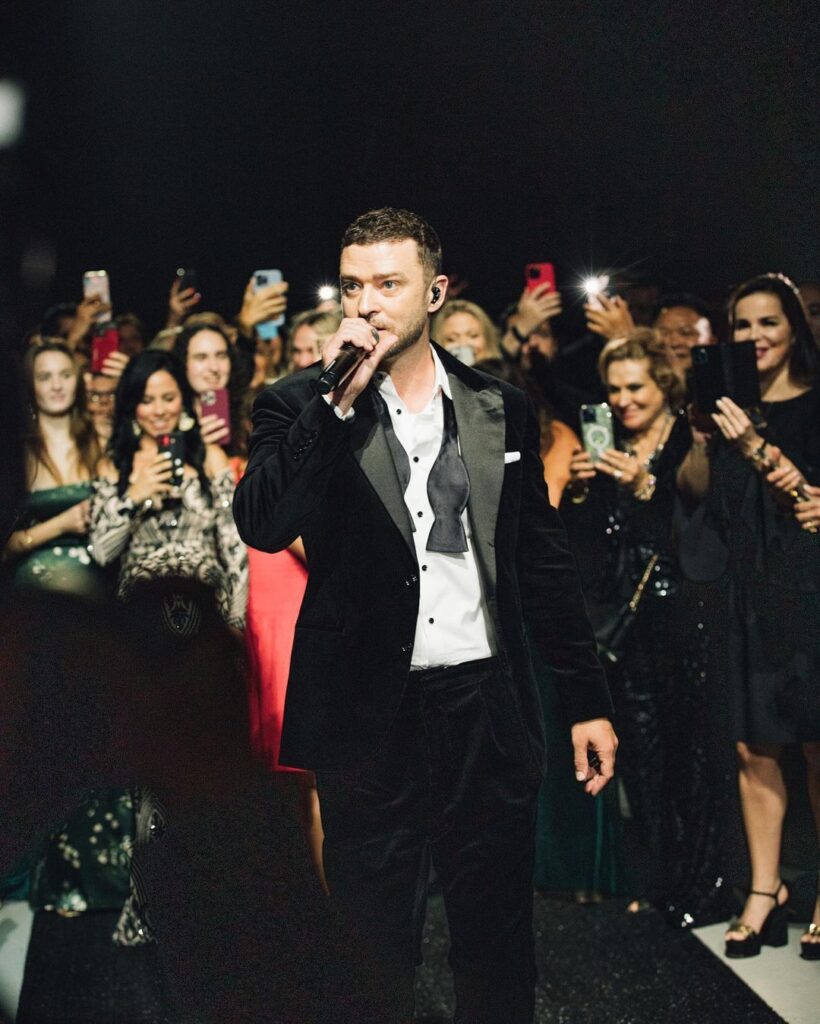 Justin's influence extends far beyond his music, though. We will never forget the first time we saw him on Friends With Benefits and how much he made us fall in love with rom-coms after that. He is also an entrepreneur. With such an extensive resume, we can't help but wonder what this dude can't do!
Bob Dylan
As a folk rock icon and Nobel laureate, Bob Dylan's influence on music and culture is immeasurable. Additionally, his dedication to his craft is also to be admired because we don't know any other artist who's continuously been on tour for the past thirty-five years!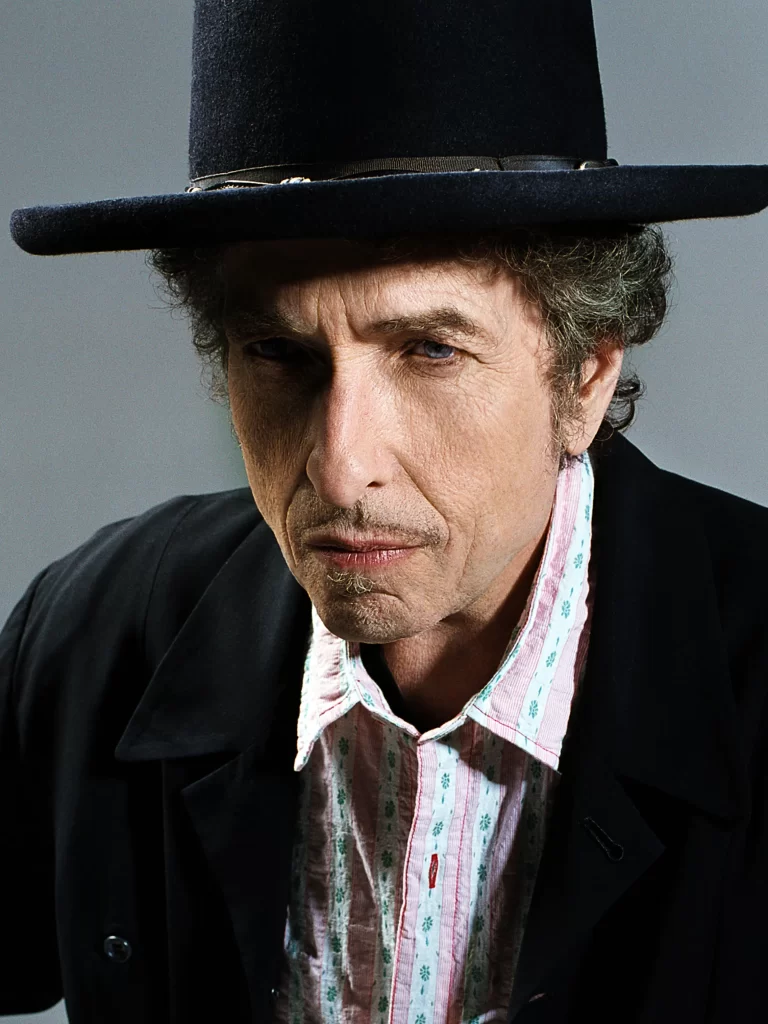 Yes, he's been on the road since the late '80s. Dylan's autobiography, Chronicles: Volume One, received critical acclaim for its introspective and poetic prose. He is also a talented artist, and his pieces, featured in various exhibitions, reflect his creativity and artistic expression beyond music.
Bruno Mars
This is a true showman. From Just the Way You Are to Uptown Funk, Bruno Mars' chart-topping hits have earned him a multitude of accolades and a dedicated fanbase. His ability to seamlessly switch between singing, dancing, and playing various instruments during live performances showcases his talents and dynamic stage presence.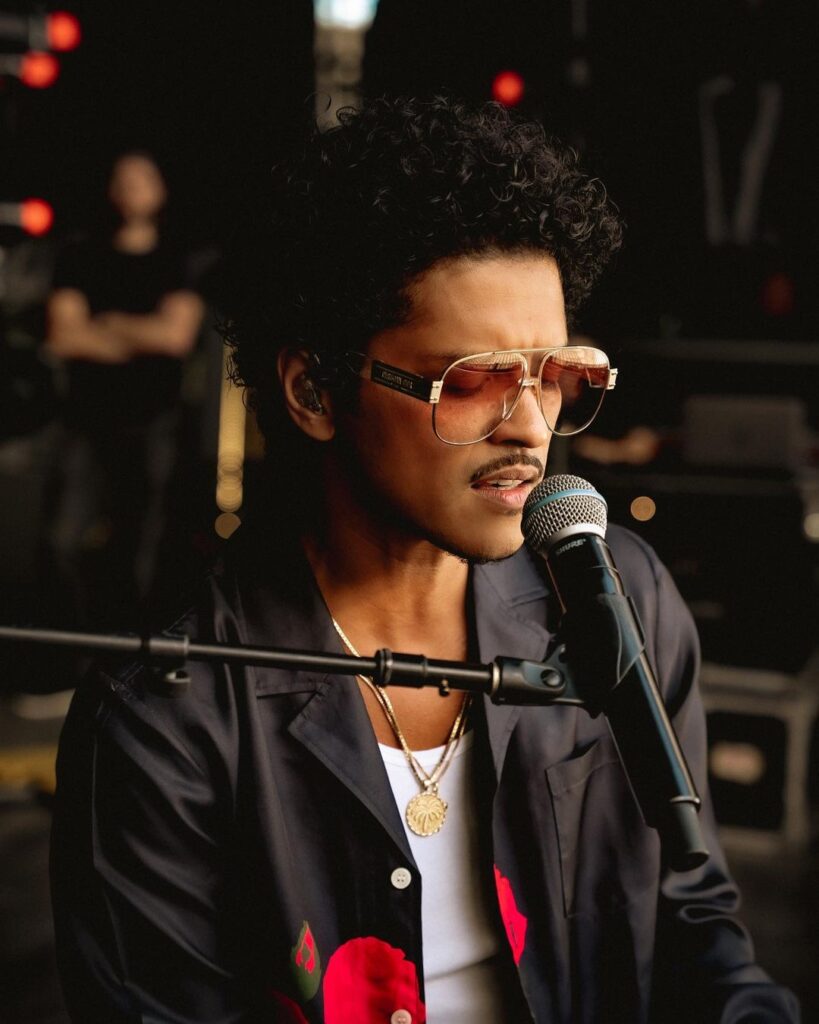 Bruno's production and songwriting skills have made him a sought-after collaborator in the music industry, further solidifying his reputation as a masterful musician. Now, in his Silk Sonic era, he keeps proving to us that there's nothing he'll sell that we won't buy!
Rihanna
Our next star is another singer we can't get enough of. Even though we all gave up asking for a new album, Rihanna's incredible success and incredible following are proof that we, as fans, aren't in this just for the music.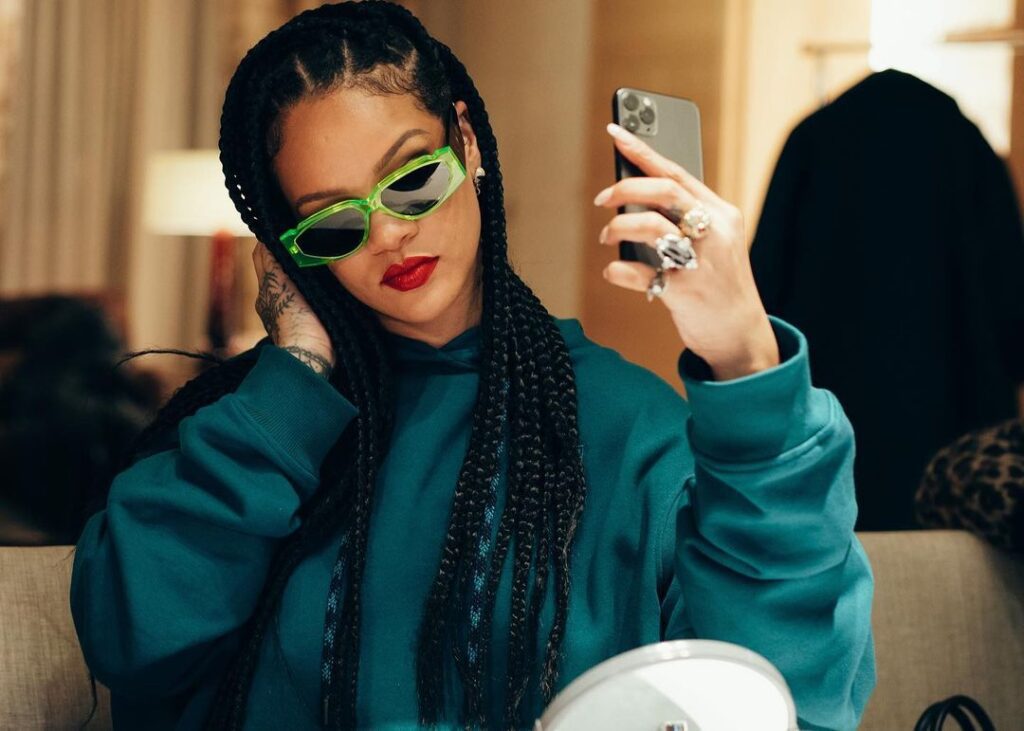 Aside from music, her Fenty Beauty line revolutionized the beauty market, emphasizing inclusivity and diverse representation. As she takes this break to focus on her family, we hope this journey is all she dreamed it would be (and that we'll get new music from it!)
Lady Gaga
With her theatrical prowess and unique artistry, Lady Gaga is a true pop visionary whose body of work is a fusion of dance-pop and raw emotion. Her willingness to embrace avant-garde fashion and embody different personas during her performances has made her an unforgettable force in the music industry.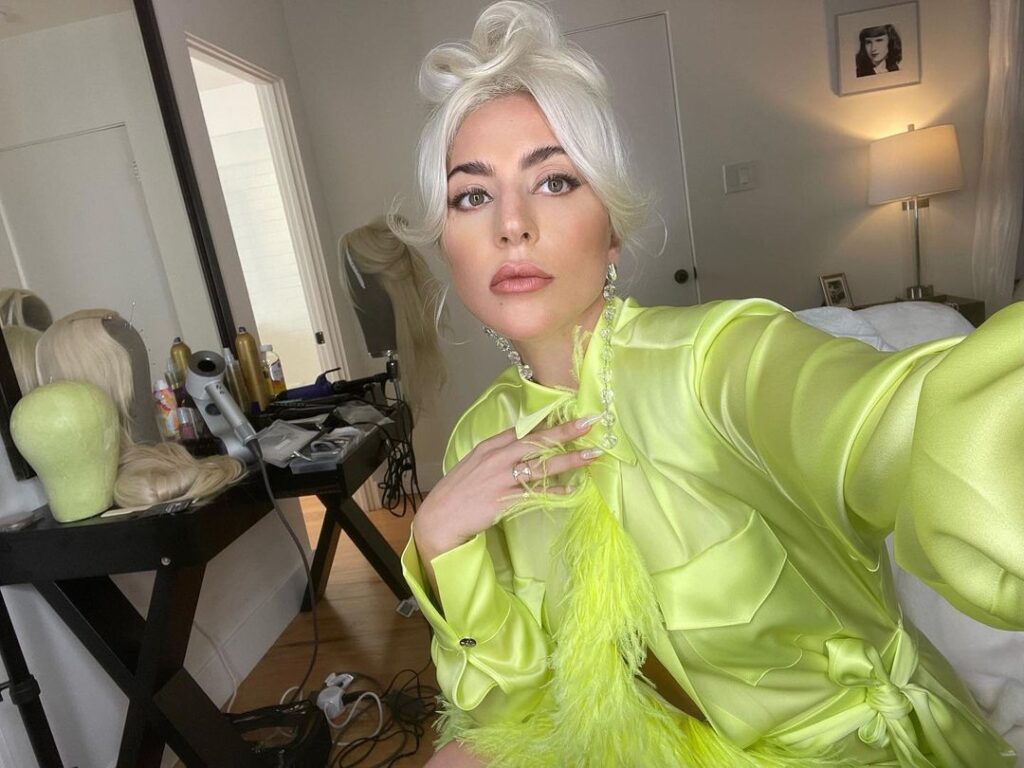 Gaga's dedication to delivering memorable, over-the-top shows has earned her numerous awards and accolades. She's also an incredibly talented actress with an Oscar to prove it! If you haven't already, do yourself a favor and watch A Star Is Born.
Britney Spears
As the Princess of Pop, Britney Spears took the music world by storm in the late '90s and early 2000s. With hits like Baby One More Time and Toxic, she became a cultural phenomenon and a symbol of the era. Her captivating performances and infectious dance-pop tunes made her an instant sensation.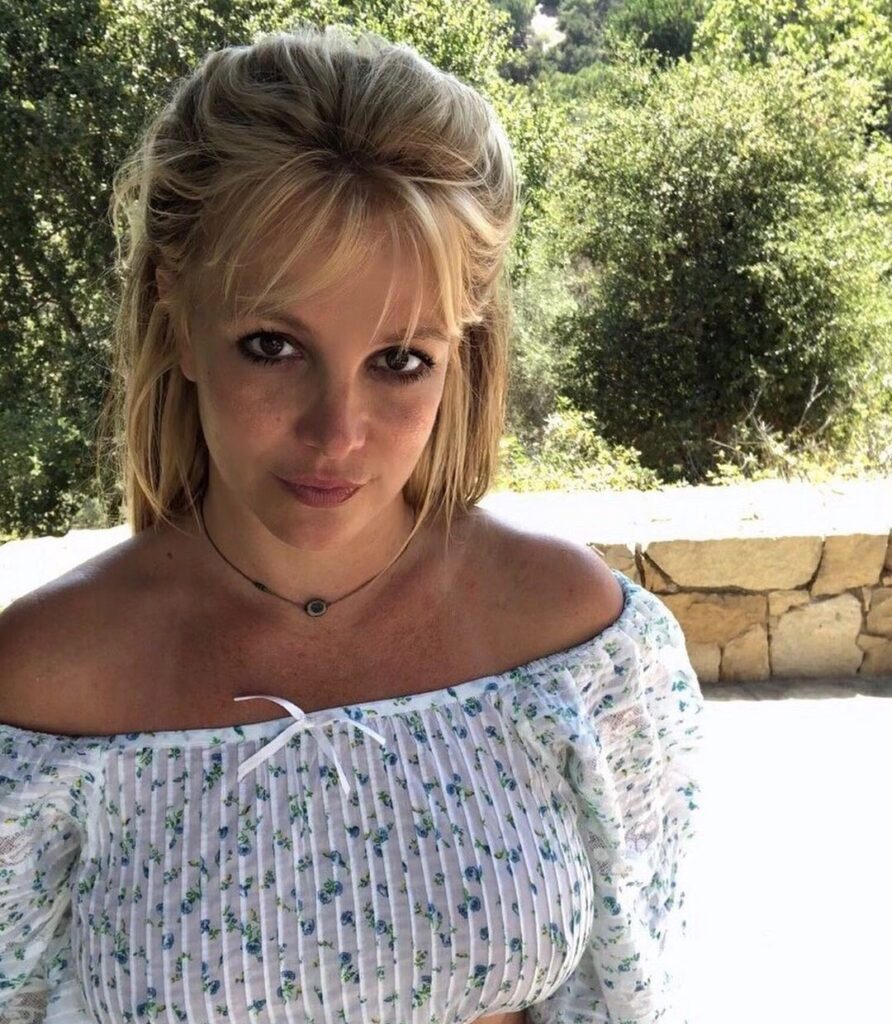 Her journey through fame and its impact on her mental health has brought significant awareness to the dark side of the entertainment industry. But despite the challenges she has faced, Britney's enduring resilience and the unwavering support of her loyal fanbase demonstrate her strength and tenacity as a person and an artist.
Taylor Swift
With her confessional songwriting and catchy lyrics, Taylor Swift is quite an influential singer-songwriter. From her country roots with hits like Love Story to her pop anthems like Blank Space, this icon's music captures the essence of love, heartbreak, and self-discovery.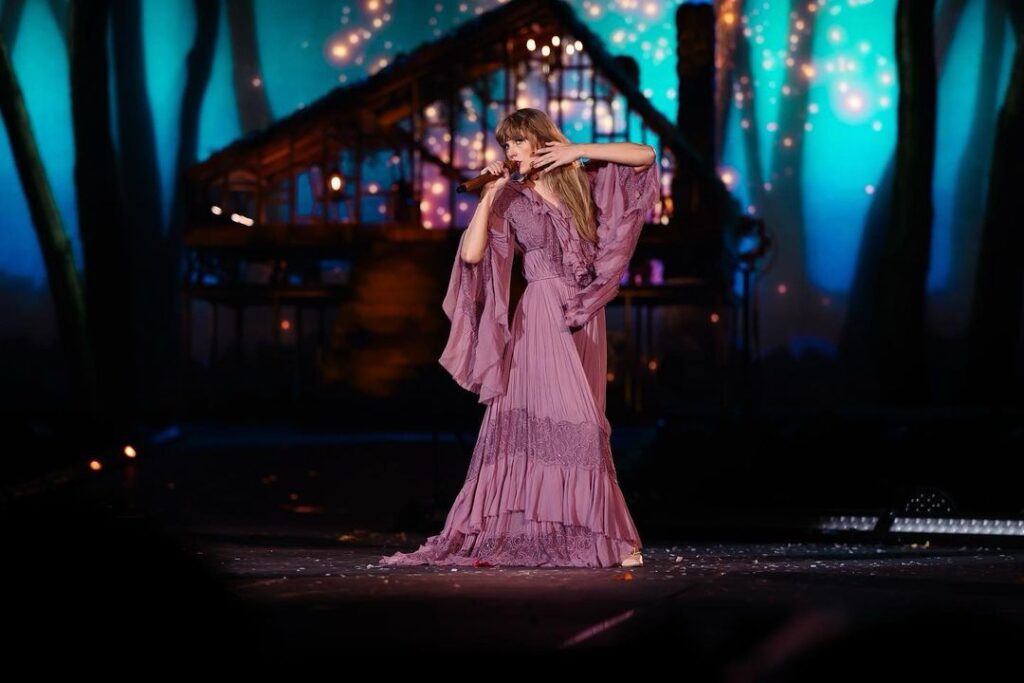 Taylor loves, gets heartbroken, and we get an album that's so relatable that you start suspecting she knows exactly what you're going through! Out of that, she gets incredible album sales, goes on tour, and makes insane amounts of money. She is certainly in her 'Rich Babe Era.'
Justin Bieber
Beliebers Assemble! From a young heartthrob to a grown man, Justin Bieber's journey in the spotlight has been a rollercoaster. With his smooth vocals and R&B-infused pop hits like Sorry and Love Yourself, he has amassed a massive global fanbase.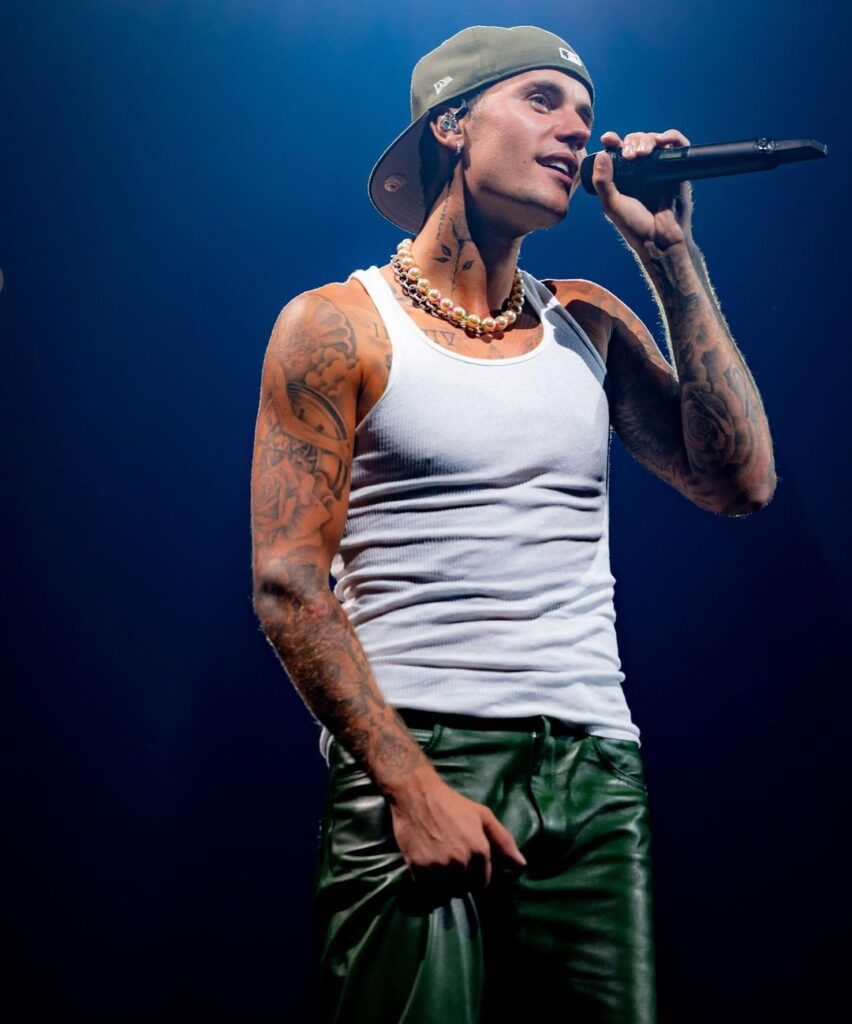 Justin's personal struggles and subsequent growth have been widely documented in the media. His openness about mental health issues and emotional well-being has resonated with many of his fans. Though he hasn't released new music recently, we still jam to hits like Sorry and Stay whenever they're on.
Shakira
Shakira's energetic performances and entrancing hip-shaking moves are as mesmerizing as her powerful vocals. Hits like Hips Don't Lie and Whenever, Wherever have become iconic anthems. Also, we can't fail to mention her actual anthem Waka Waka, whose choreography we're still trying to learn to date!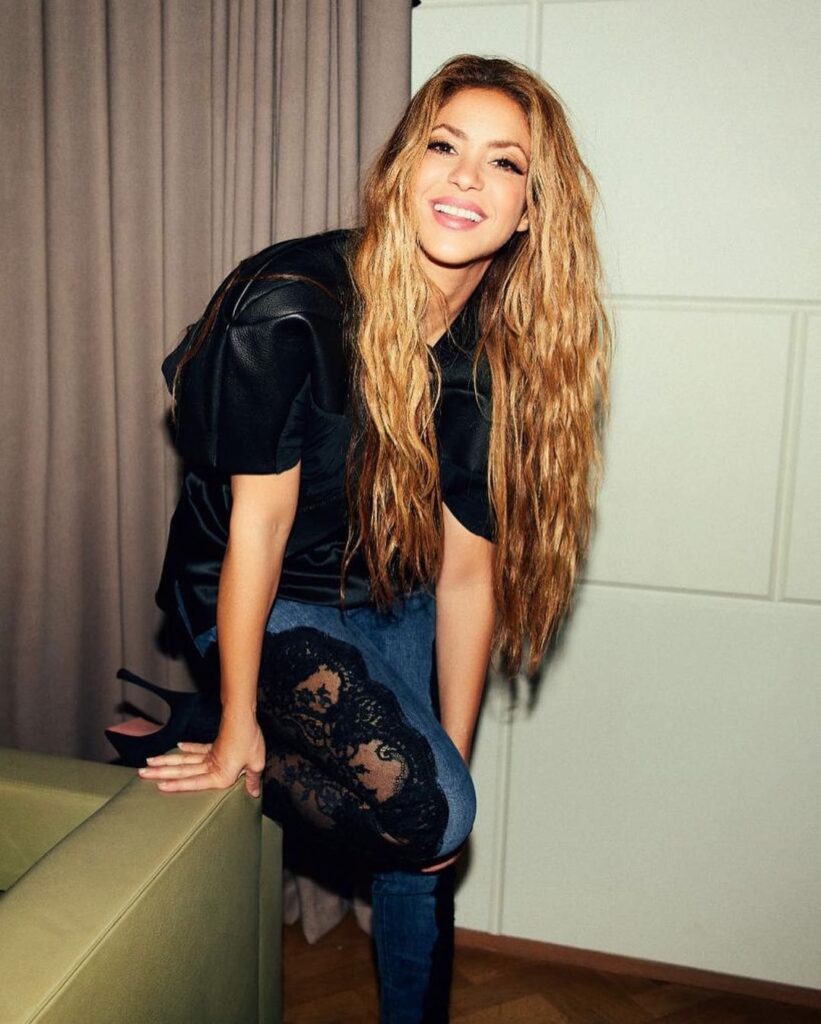 Shakira's musical journey began at a young age, and her dedication to honing her craft shines through in her diverse discography. From her early Spanish-language albums to her international crossover success, she has seamlessly navigated between genres, showcasing her versatility.
Alicia Keys
Alicia Keys, with her soulful voice and extraordinary piano skills, is a true musical prodigy. Her empowering anthems like Girl on Fire and No One have resonated with audiences worldwide. Alicia's talent as a songwriter and her ability to evoke raw emotions through her music has earned her immense success.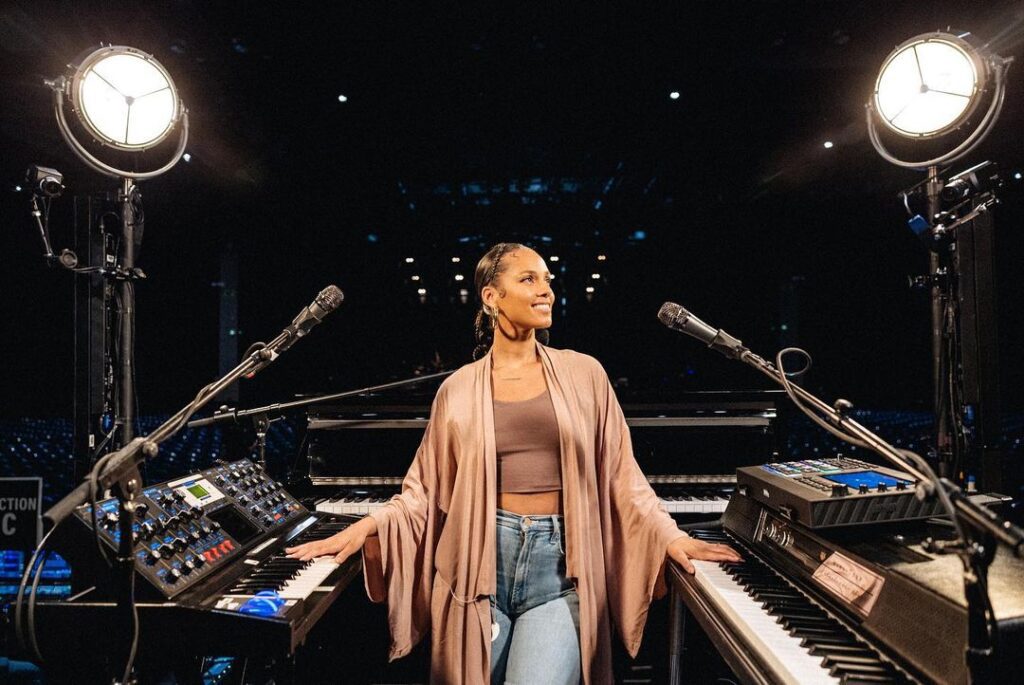 Alicia Keys' career is a testament to her artistry and authenticity. Additionally, her willingness to tackle meaningful and relevant issues like social justice and self-empowerment sets her apart as an artist. Her timeless appeal and passion for creating songs that resonate with her audience make her the legend she is.
Jennifer Lopez
The multi-talented "J.Lo," has conquered the entertainment industry with her prowess in music, dance, and acting. Her electrifying dance performances and ability to effortlessly switch between music and film have earned her global recognition and admiration. We firmly believe she can do anything!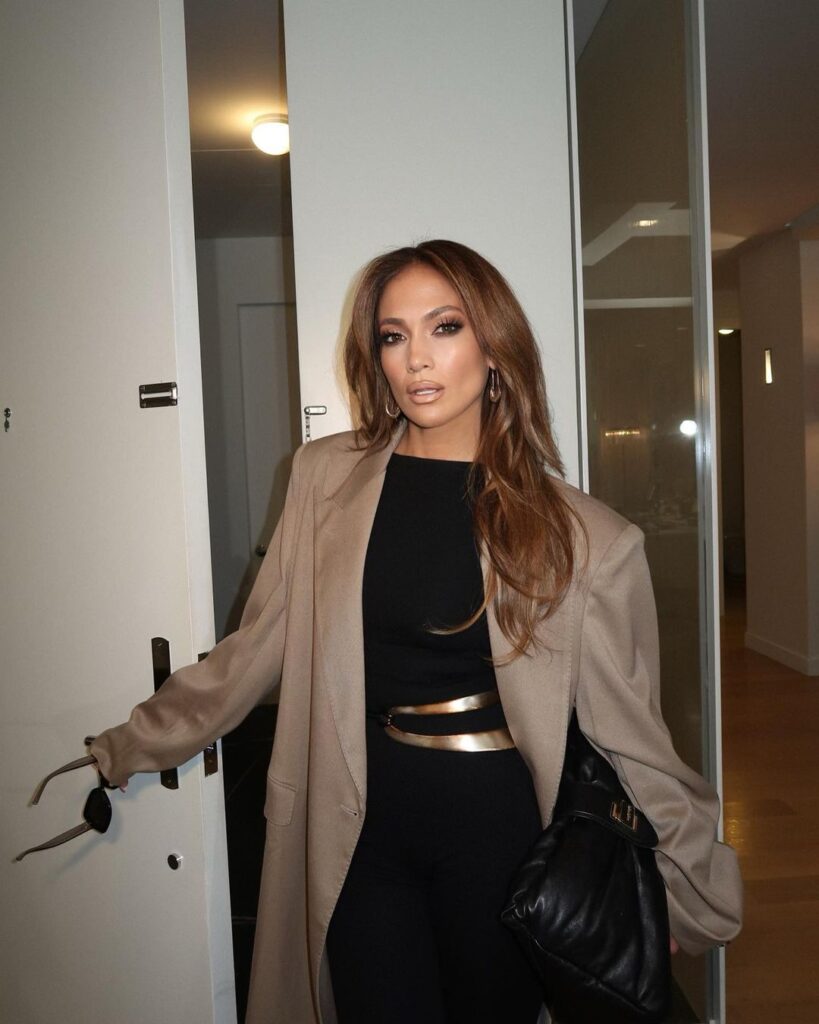 This triple-threat's influence extends to her business ventures and fashion endeavors. Her work as a producer, fashion designer, and businesswoman demonstrates her entrepreneurial spirit and creativity. Finally, her ability to reinvent herself over the years has earned her a lasting place in the hearts of fans and cemented her status as a true entertainment icon.
Ariana Grande
Ariana Grande's impressive vocals have made her one of the most iconic vocalists of her generation. Most of us didn't appreciate it during her Nickelodeon days on Victorious and Sam and Cat, but now, we are certified Arianators who know almost every song by heart.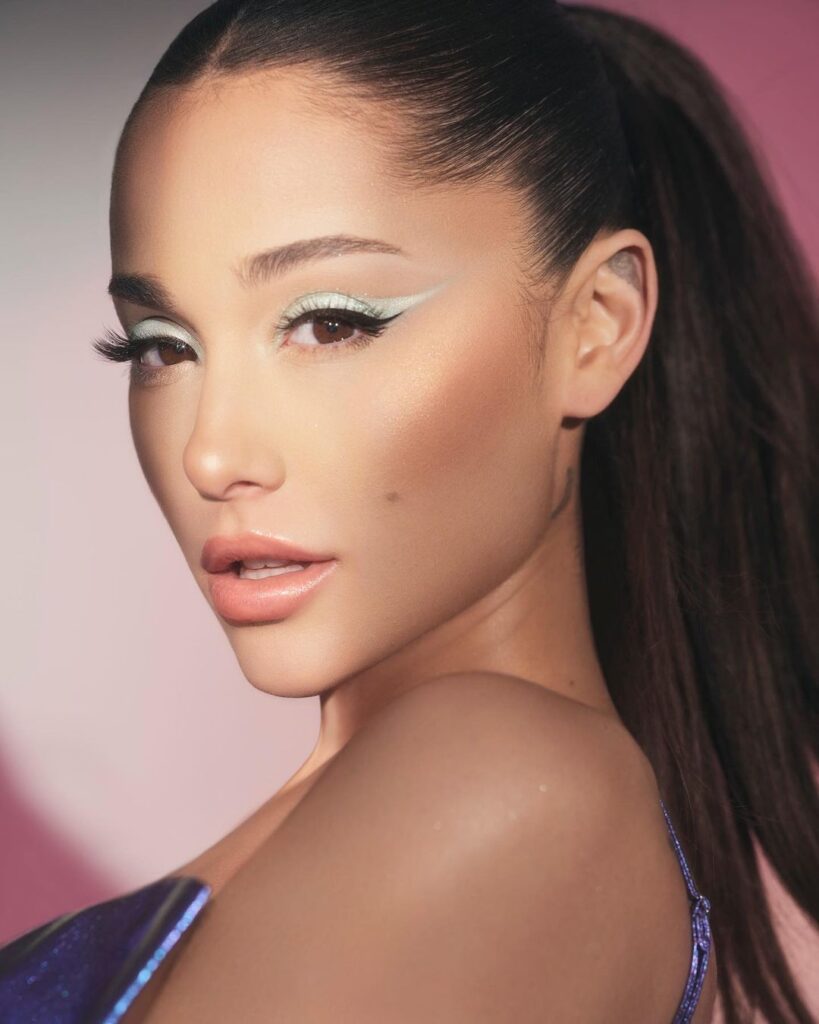 Ariana Grande's journey, her willingness to be vulnerable in her music, and her openness about her struggles have resonated with many of her fans. As her influence continues to grow, she's become a powerful and influential figure in contemporary music.
Ed Sheeran
With his heartfelt lyrics and acoustic-driven sound, Ed Sheeran has become a global phenomenon. His beloved songs have dominated the charts and earned him widespread acclaim. These days, he's done the seemingly impossible by endearing himself more to fans through his Afrobeat collaborations.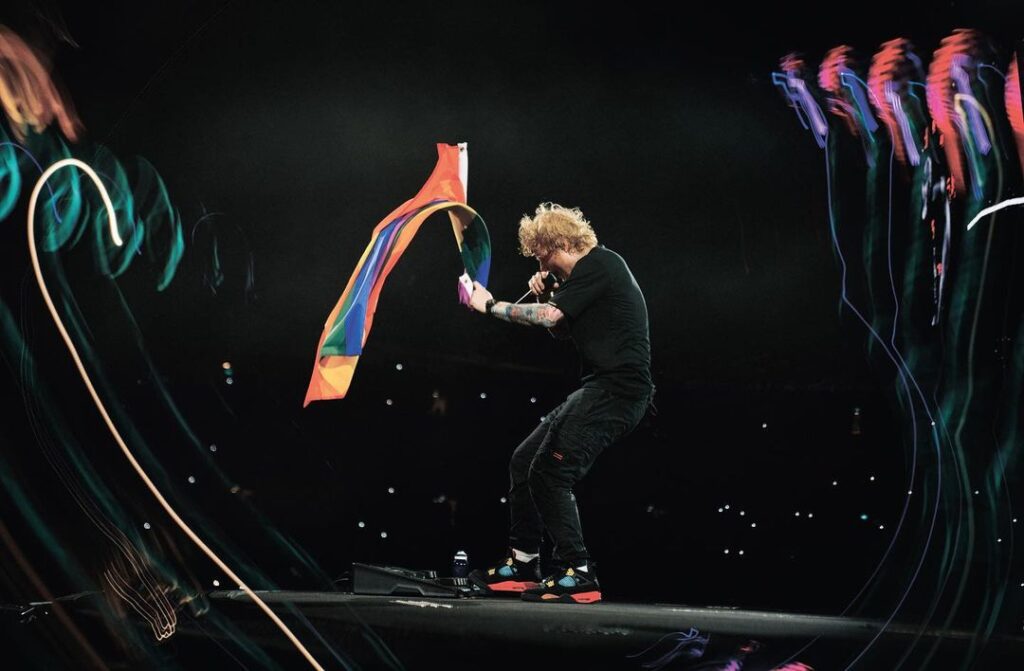 His dedication and genuine appreciation for his fans have earned him a strong and devoted following. Sometimes it's hard to reconcile the star he is now to the artist he was when he first moved to London, playing in small venues.
Selena Gomez
From her child-actor days to her rising music career, Selena Gomez has grown into a multifaceted entertainer. Her hits like Good for You and Lose You to Love Me showcase her growth as an artist and her ability to connect with her audience on a personal level.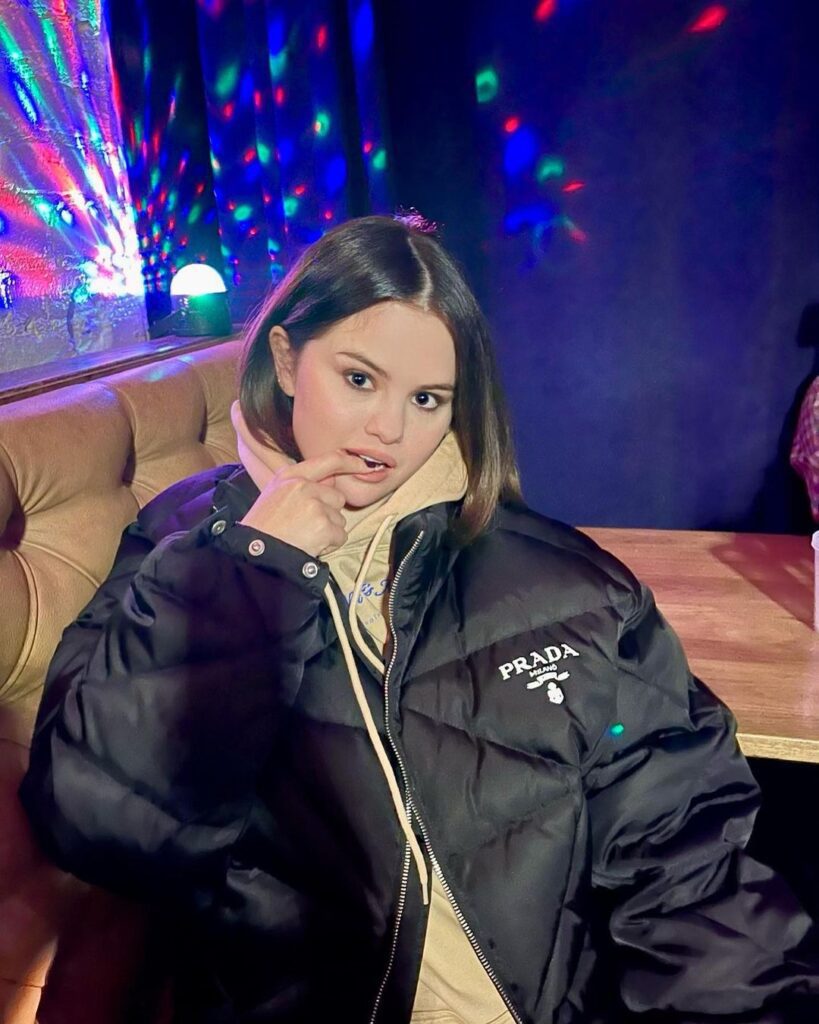 Selena's journey in the public eye has been marked by both triumphs and challenges. That said, most of us agree on the fact that she is a sweetheart. A fact we are sure contributed hugely to her status as the female celebrity with the most followers on Instagram.
Rosalia
Hailing from Spain, Rosalia has taken the music world by storm with her unique fusion of flamenco, pop, and R&B influences. Her distinctive voice and captivating performances have earned her a devoted following. Rosalia's modern interpretation of flamenco and her innovative music videos have made her a standout artist in the global scene.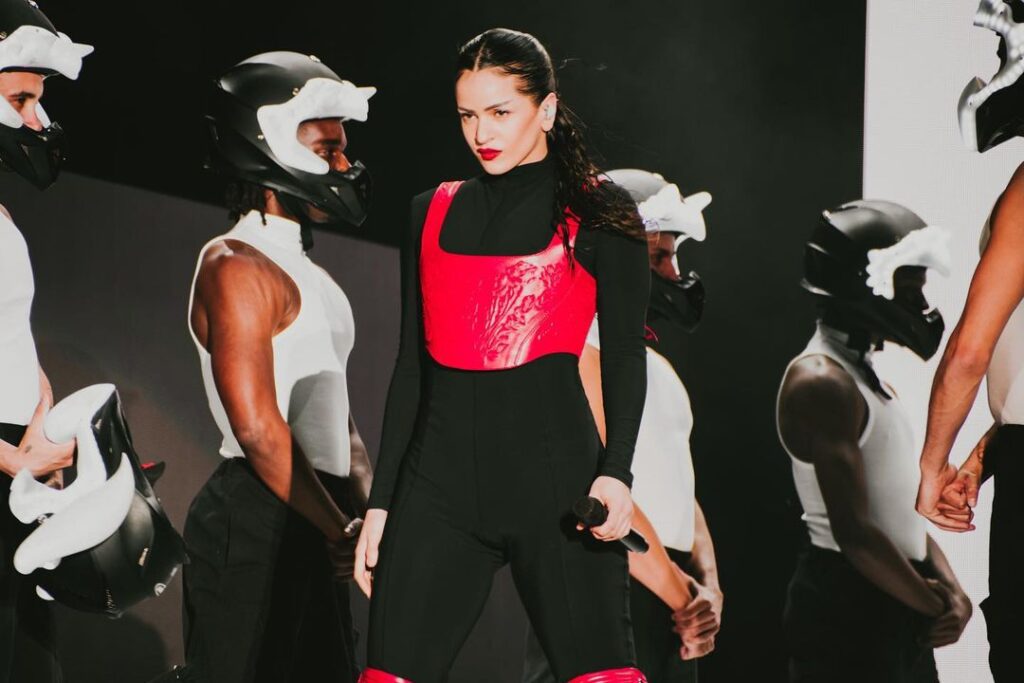 Her commitment to preserving and reinterpreting traditional Spanish music while infusing it with contemporary elements has earned her respect from both fans and critics. Without a doubt, Rosalia's influence on music and her cultural impact have made her a trailblazer for Spanish artists on the global stage.
Sia
Sia, with her enigmatic personality and emotive voice, is a force in the music world. Hits like Chandelier and Cheap Thrills have showcased her distinctive vocals and songwriting abilities. Her decision to conceal her face has added an air of mystery to her persona, making her one of the most intriguing figures in pop music.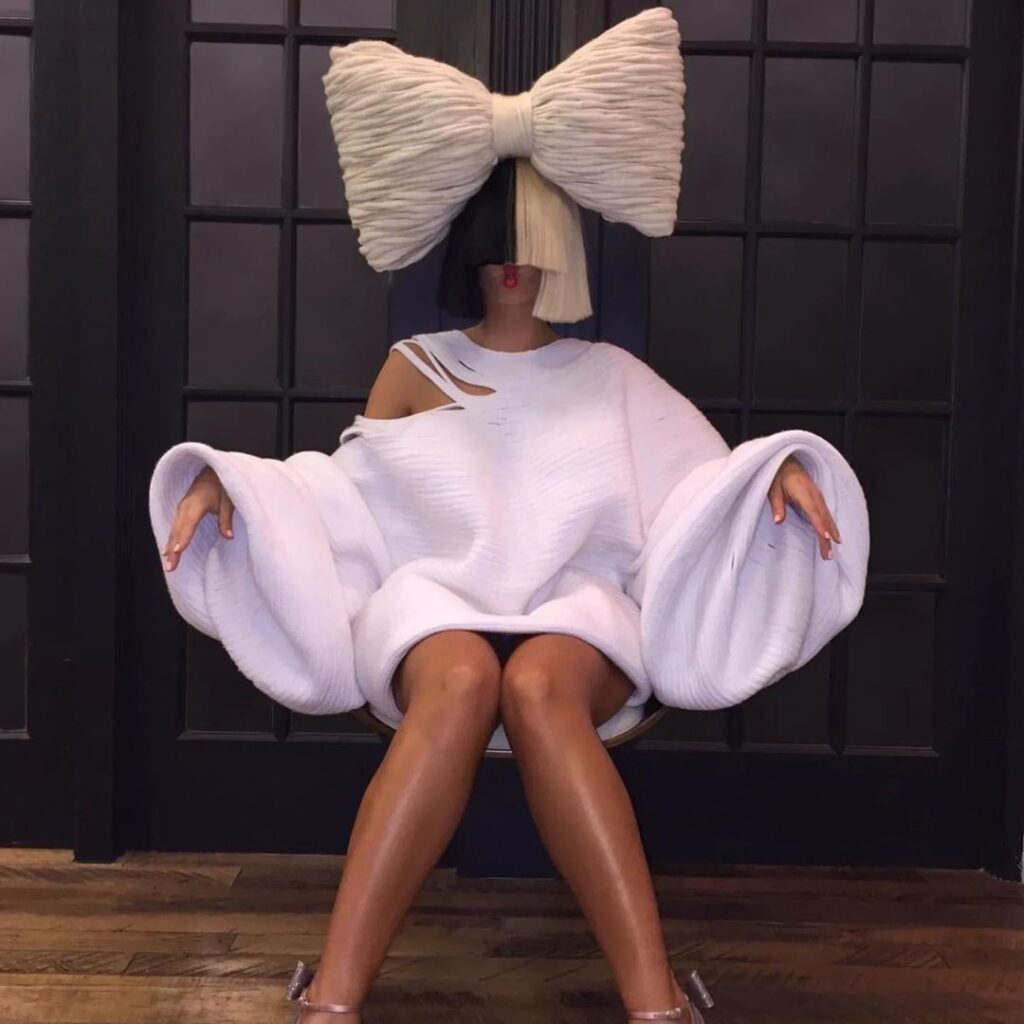 Her unique approach to storytelling through her music has earned her critical acclaim and commercial success. Though most people wouldn't recognize her on the street, her influence and dedication to her craft continue to make her a powerful and respected figure in the industry.
John Mayer
With his soulful voice and guitar prowess, John Mayer has carved a niche for himself in the realm of blues-infused pop and rock music. His catchy hits have earned him critical acclaim and a dedicated fanbase. John's ability to evoke emotions through his heartfelt lyrics and guitar solos is evidence of his musical talents.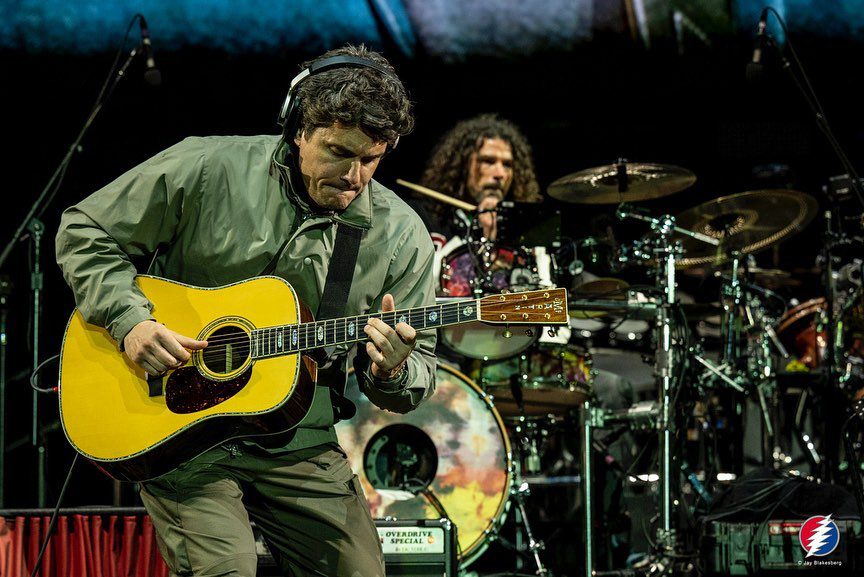 His musical versatility and collaborations with artists from various genres have earned him respect from both fans and fellow musicians. Moreover, his passion for music and constant pursuit of growth have resulted in a diverse and impressive discography that's made him a respected and influential figure in the music industry.
Usher
With his smooth vocals and suave stage presence, Usher has been a dominant figure in the R&B and pop music scene for decades. His chart-topping hits and dance moves have earned him comparisons to legends like Michael Jackson. As fans of both artists, we approve this comparison.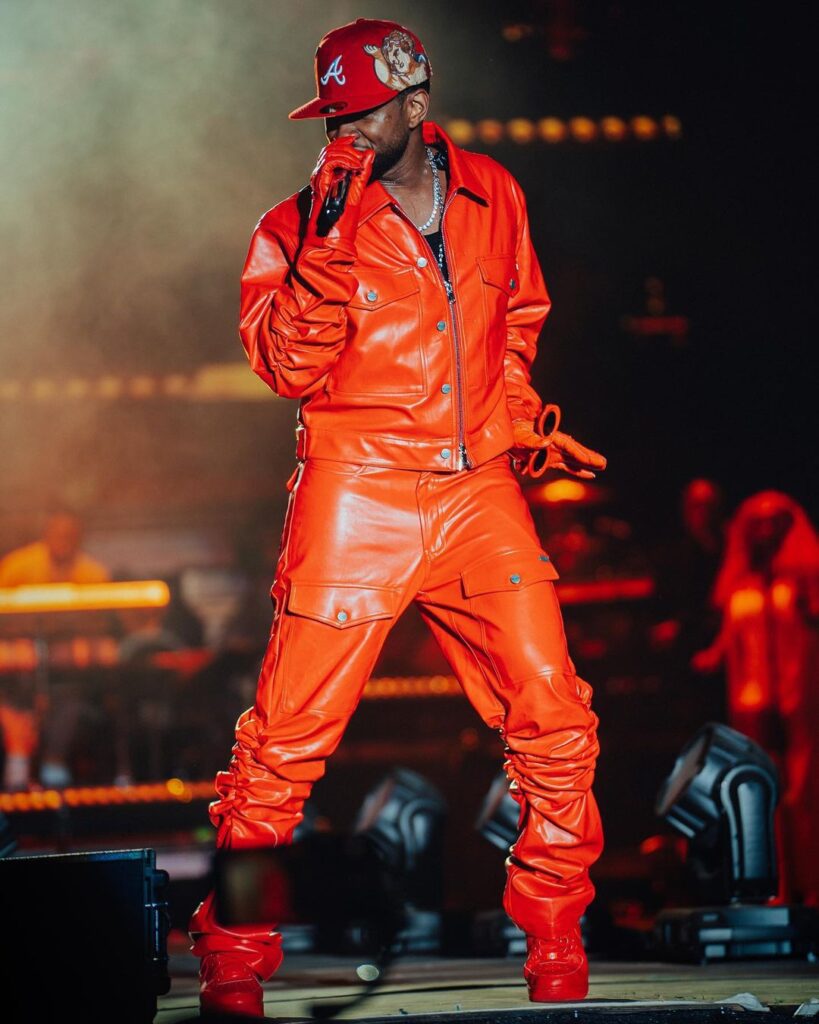 His impact spans multiple generations, and his enduring popularity is a testament to his artistry and talent. Usher has mastered the ability to infuse passion and soul into his performances and make us all go crazy for it. Just ask Taraji P Henson, Issa Rae or even Keke Palmer!
Kelly Clarkson
Kelly Clarkson's powerful voice and emotional performances have made her a powerhouse in the world of pop and rock. From winning the inaugural season of American Idol to hits like Since U Been Gone, Kelly has consistently delivered anthems of empowerment and resilience. Her genuine connection with her audience has earned her a devoted fanbase.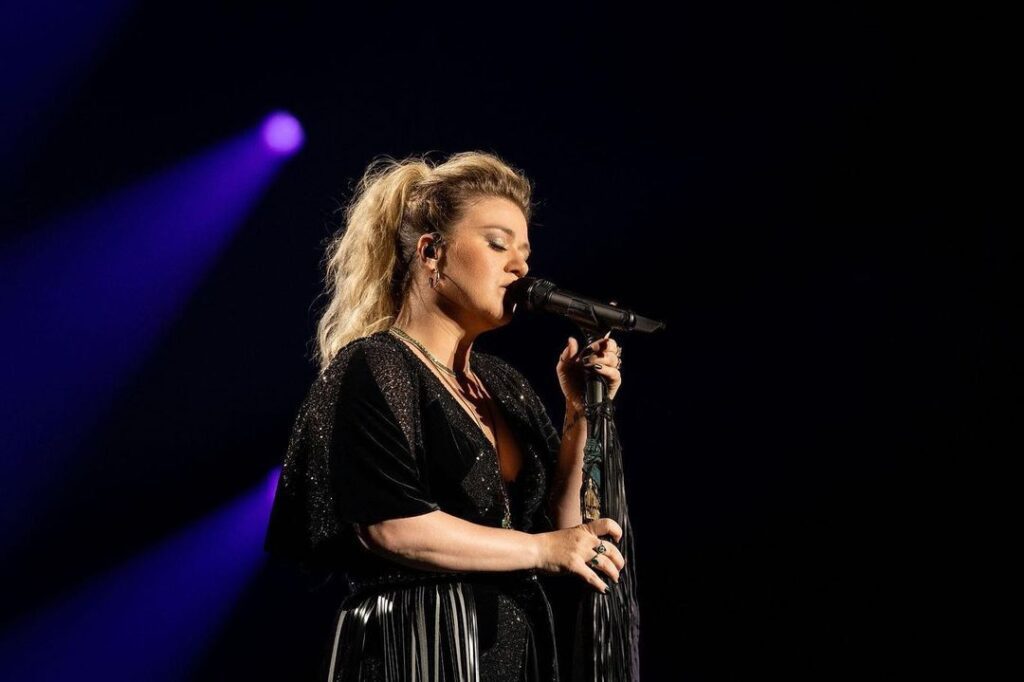 She has come so far from a reality show contestant to a global superstar. Let's also not forget the fact that she is now a revered talk show host who's giving Drew Barrymore and JHud a run for their money!
P!nk
With her edgy style and powerful vocals, P!nk has been a trailblazer in the world of pop and rock music. Hits like Get the Party Started and Just Give Me a Reason showcase her versatility as an artist and her ability to deliver raw and emotive performances.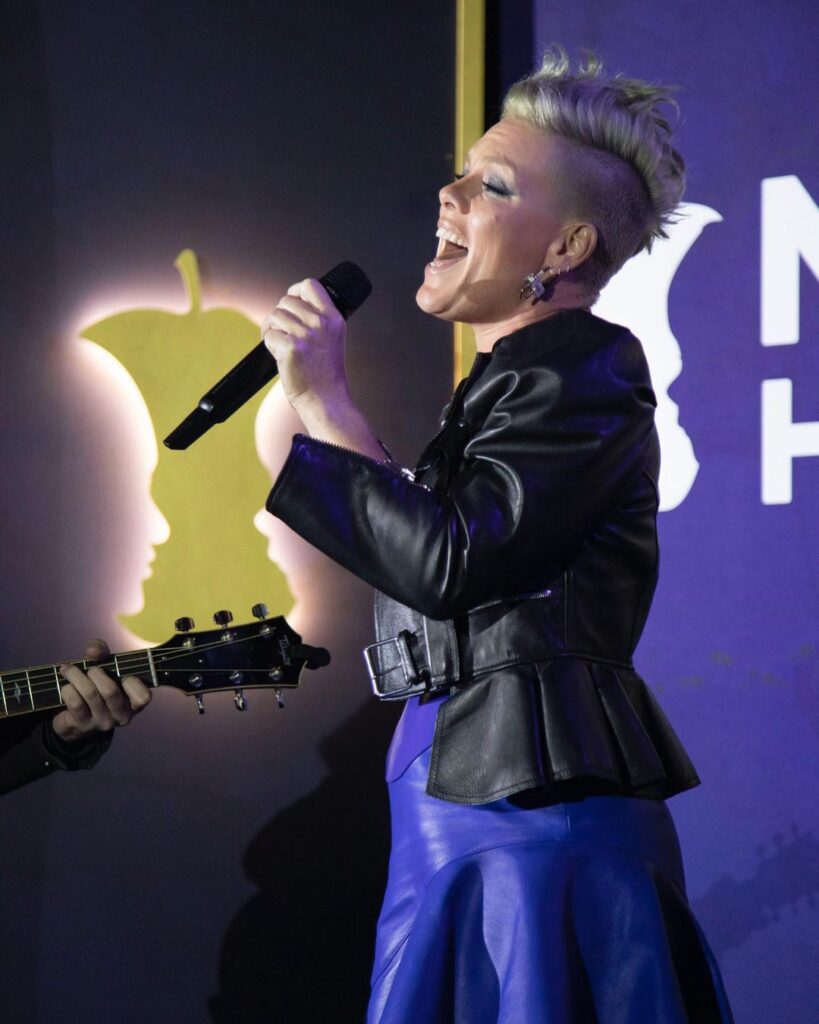 Also, her aerial acrobatics during live shows have become a signature element of her concerts, earning her the title of one of the most captivating performers in the industry. Pink's willingness to tackle social issues and her advocacy for causes she is passionate about have further endeared her to her fans.
Sam Smith
With their soulful voice and emotionally charged ballads, Sam Smith has captured the hearts of listeners around the world. Hits like Stay with Me and Too Good at Goodbyes showcase their vulnerability and ability to convey deep emotions through their music. Sam's gender-fluid expression has also added a refreshing element to the pop music landscape.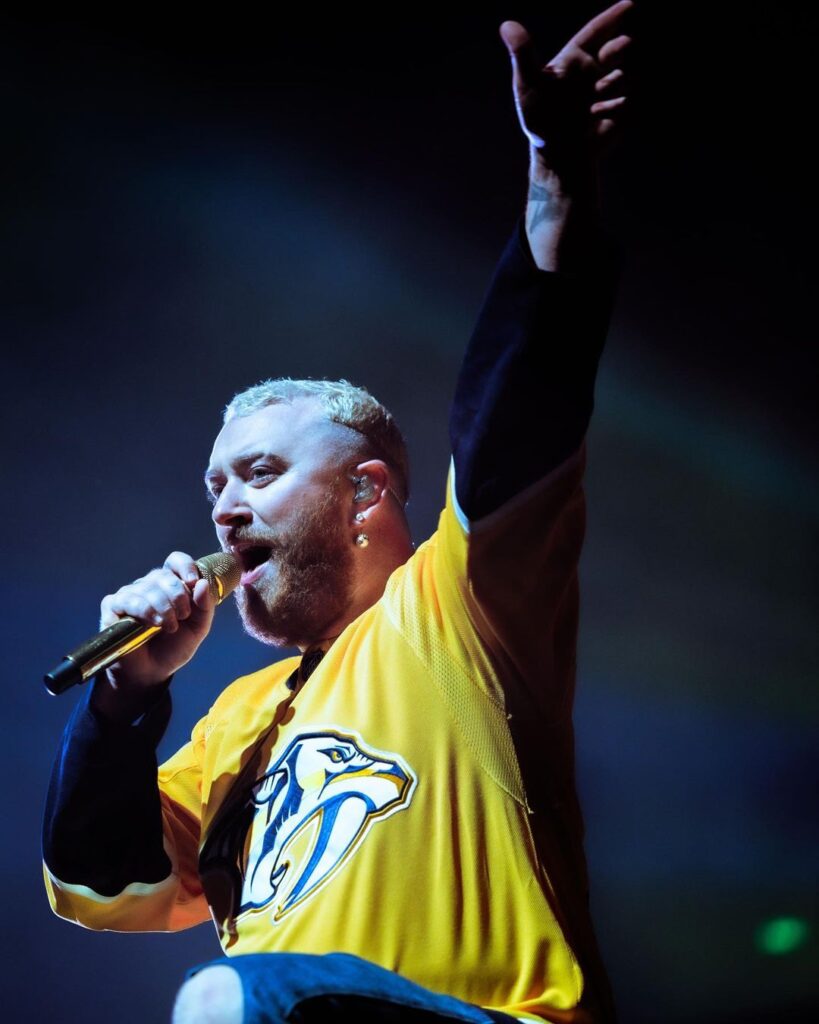 Their openness about their identity and their struggles with mental health have resonated with fans, making them a relatable and empowering figure in the music industry. Sam's impact on contemporary pop music and their ability to connect with audiences makes them a true musical force.
The Weeknd
The Weeknd, with his haunting vocals and dark, atmospheric soundscapes, has become a trailblazer in the world of contemporary R&B and pop. His popular hits showcase his ability to blend infectious melodies with introspective lyrics. Additionally, his enigmatic persona and captivating stage presence have earned him a massive and devoted fanbase.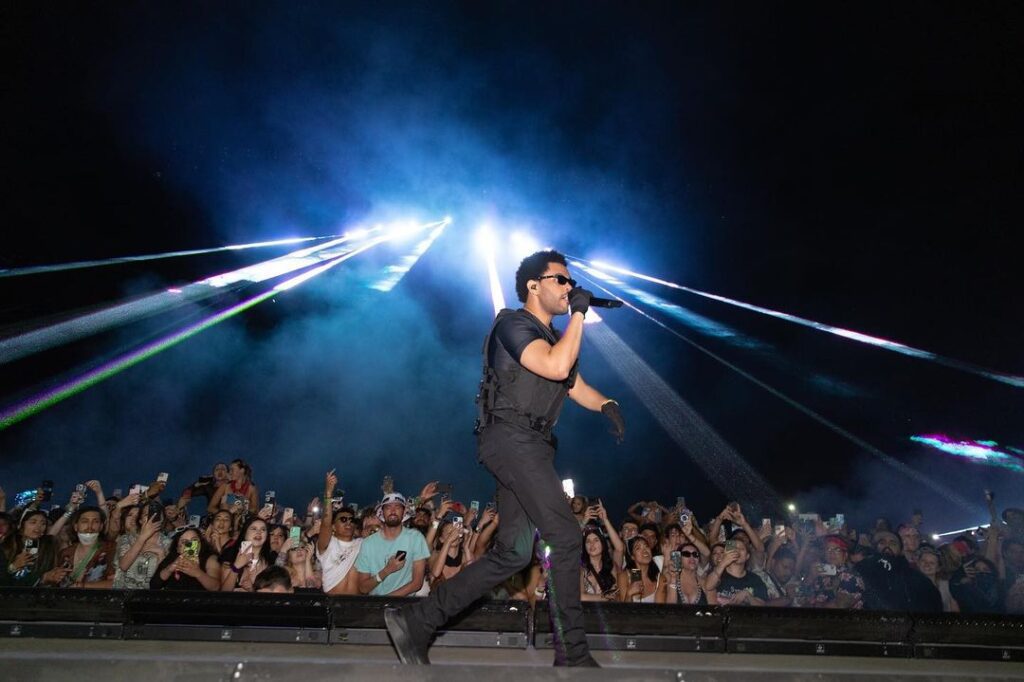 The Weeknd's commitment to pushing artistic boundaries is evident in his visually stunning music videos and innovative performances. Now venturing into the world of TV with his show, The Idol, he keeps proving that he is so much more than a singer.
Dua Lipa
Dua Lipa's rise to fame is a testament to her charisma and talent as a pop star. With her soulful voice and infectious dance-pop tunes like New Rules and Don't Start Now, she's become a global sensation. Dua's unapologetic confidence and empowering lyrics resonate with her audience, making her a powerful voice for her generation.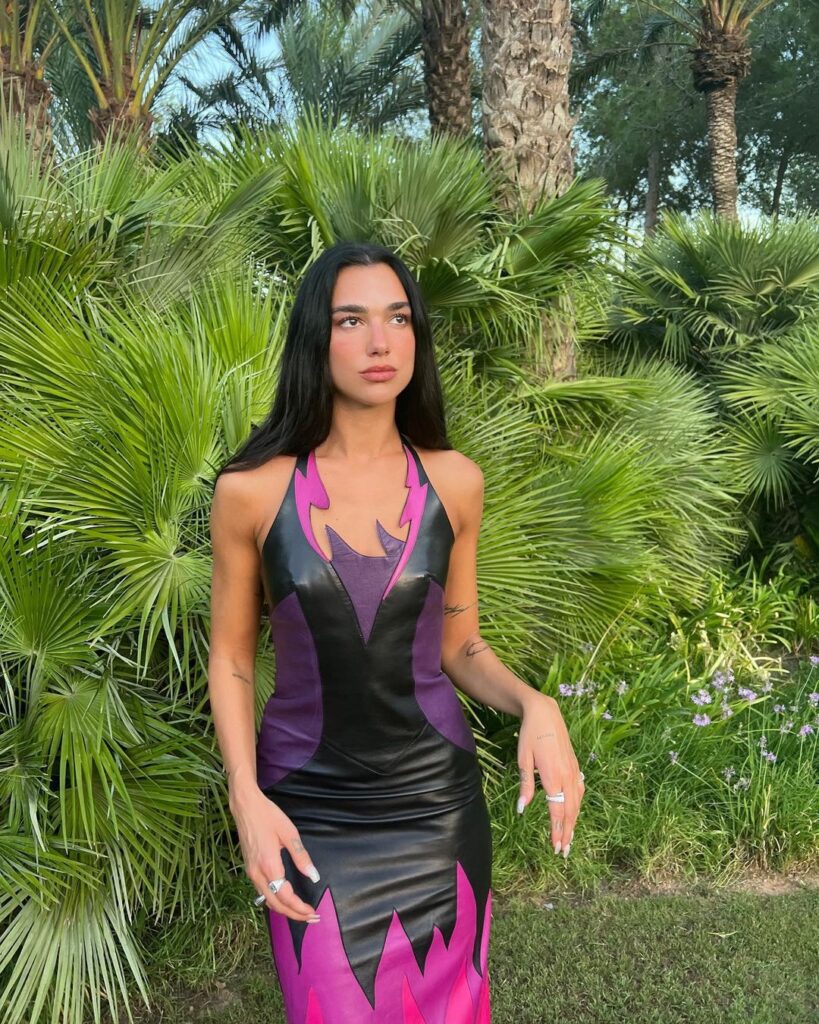 Her collaborations with artists from different genres have showcased her versatility and willingness to experiment. Furthermore, her ever-evolving style and her ability to connect with her fans on a personal level have solidified her status as one of the most influential pop artists of the current era.
Billie Eilish
At just a young age, Billie Eilish has achieved remarkable success and critical acclaim in the music industry. With her ethereal vocals and genre-defying sound, she has redefined the boundaries of pop music. Hits like Bad Guy and Ocean Eyes had us in a chokehold, making her a bona fide pop sensation.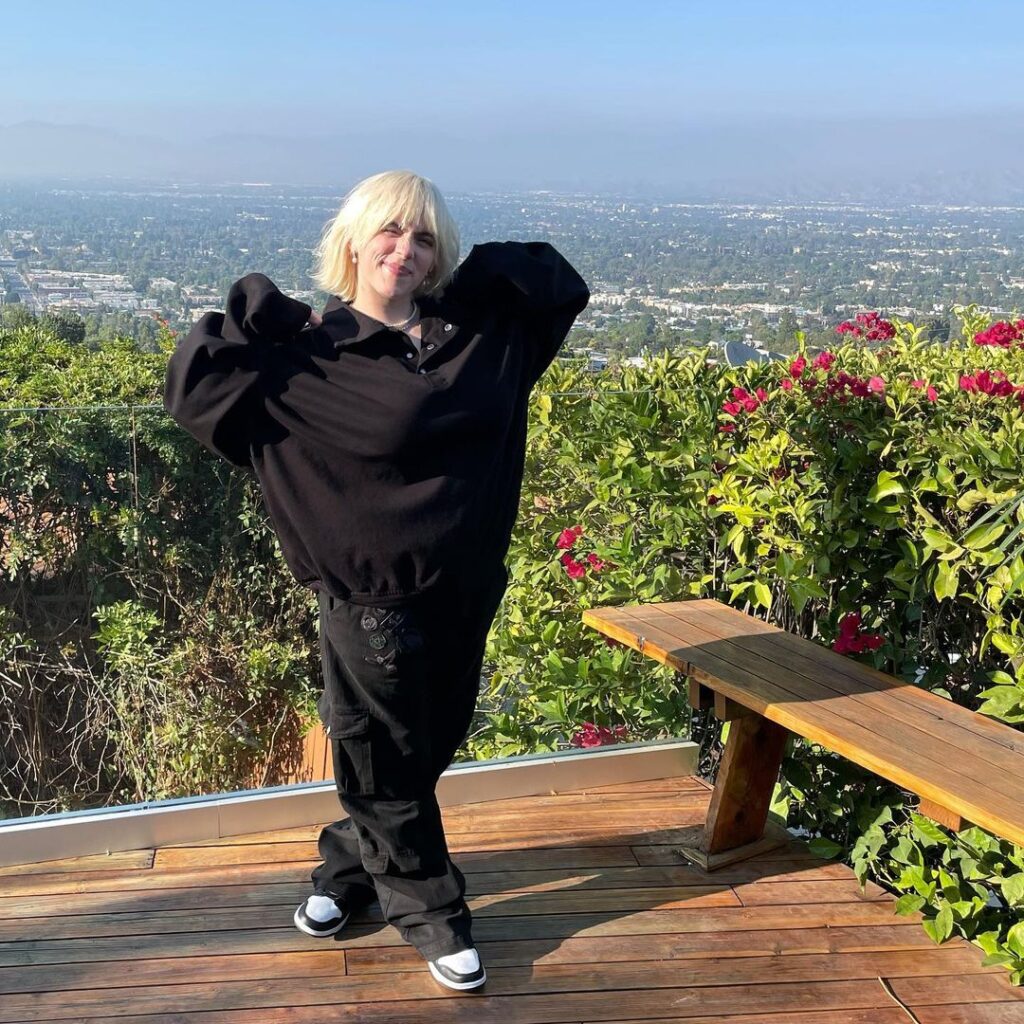 Billie's impact on contemporary music goes beyond her artistry; she is a symbol of individuality and self-expression for her generation. Her unique fashion sense and candid lyrics about mental health have resonated with many young people, earning her a dedicated and passionate fanbase.
Maroon 5 (Adam Levine – lead singer)
Maroon 5, led by the charismatic Adam Levine, has been a dominant force in pop and rock music for over two decades. Hits like Sugar and Moves Like Jagger have made them a staple on the radio and the charts. Adam Levine's soulful vocals and the band's infectious melodies have earned them so many fans.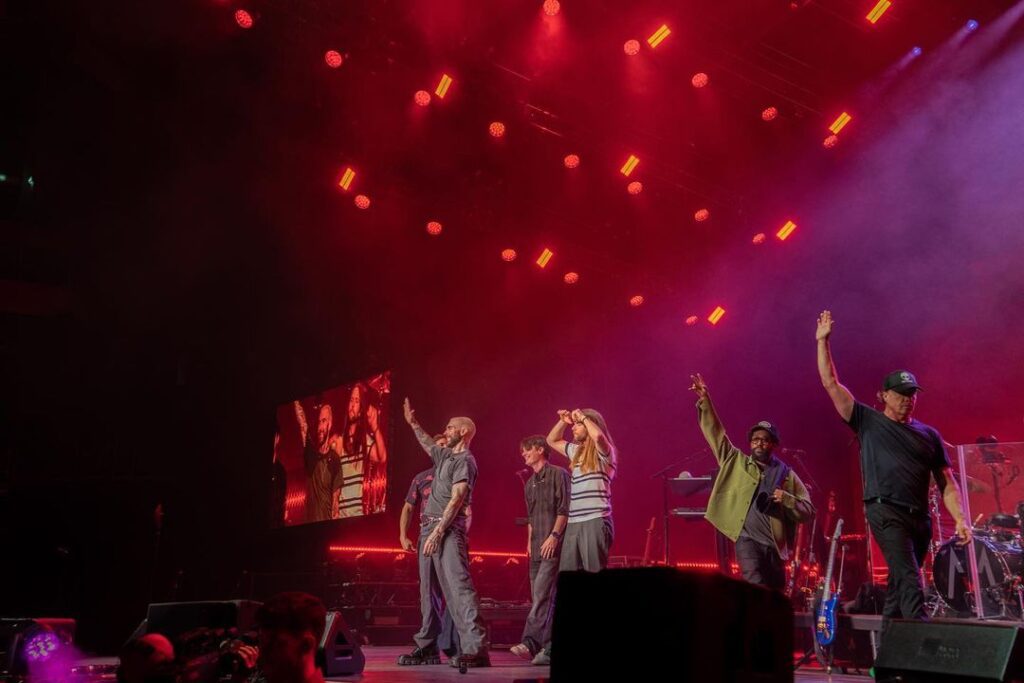 Maroon 5's consistent success and Adam Levine's distinct voice and style have made them a household name in the music industry. Their ability to evolve with the changing music landscape while maintaining their signature sound has made them one of the most enduring bands of their generation.
Lana Del Rey
Lana Del Rey's dreamy vocals and melancholic sound have made her a standout figure in the indie and alternative music scene. She may not be active on social media, but we always ensure we know when something's cooking in the Lana Universe.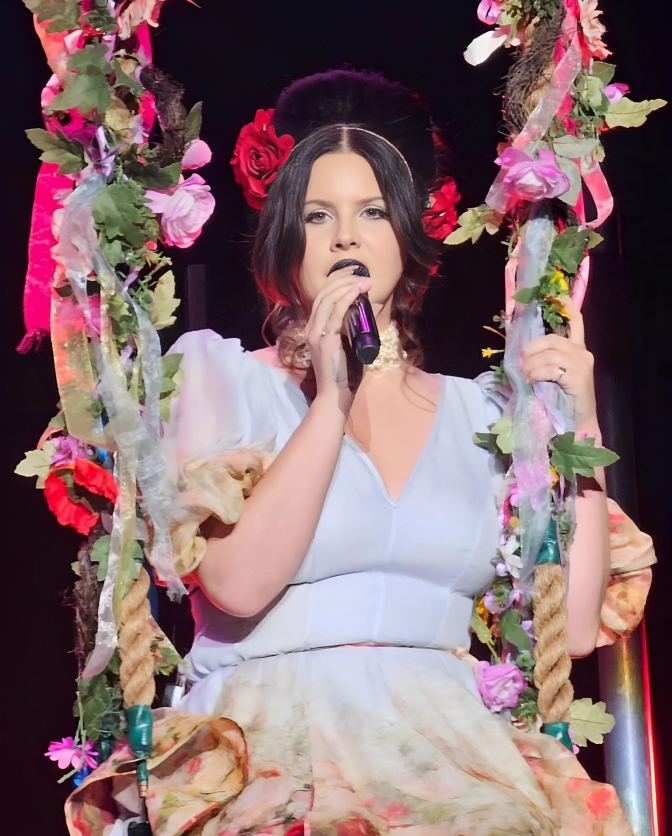 Lana Del Rey's influence on contemporary music extends beyond her music; she is a symbol of romanticism and vintage glamor. Her ability to transport listeners to a bygone era through her music and aesthetic has made her an icon for fans who appreciate her unique blend of old Hollywood charm and modern sensibility.
Harry Styles
From his humble beginnings as a member of One Direction to his successful solo career, Harry Styles has emerged as a true pop icon. His soulful vocals and penchant for crafting introspective lyrics have made him a standout artist in the industry.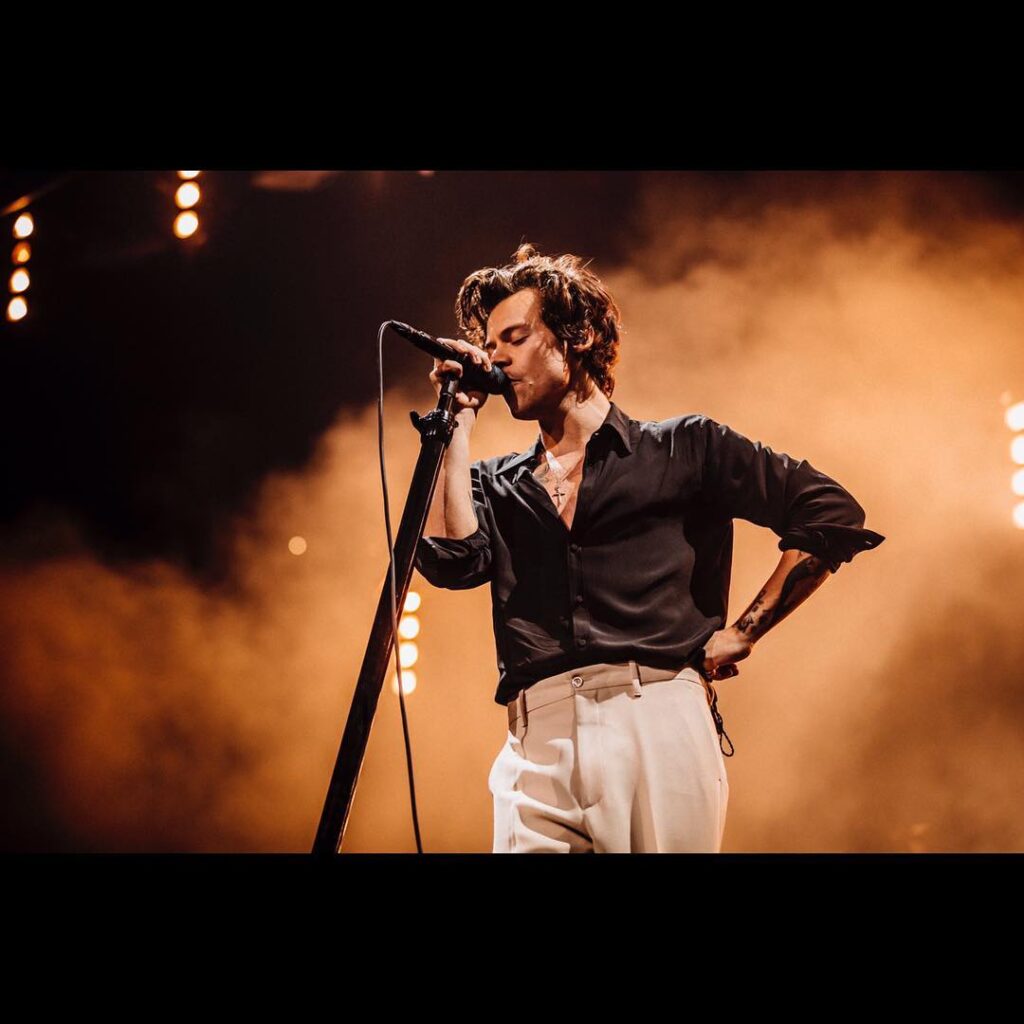 Harry's authentic approach to self-expression has made him an inspirational figure for many young people. As he continues to evolve as an artist and an individual, Harry remains an influential and beloved figure. If you doubt it, check out the stats for his Love On Tour that he just concluded.