Someone Made A Guitar Entirely Out Of Jenga Blocks
By Divya G September 3, 2022
---
Luthier Derek Lenard of Big D Guitars dedicated three whole months to constructing a guitar out of using Jenga Blocks. Making a guitar out of such unorthodox materials posed a hefty challenge for the experienced guitar-maker. After performing certain brainstorming sessions and strategic thought, though, he was finally able to get the job done with a good sense of humor and great patience.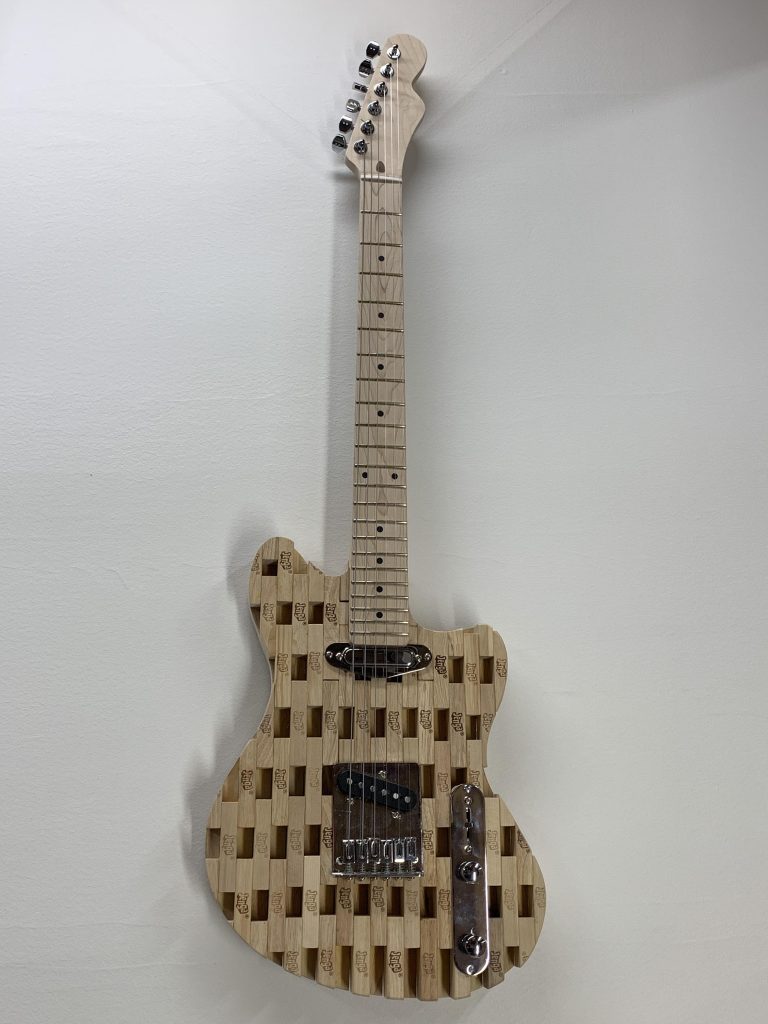 Derek said that it took quite a lot of effort and time to deal with the overall building process; however, he was able to successfully finish it off in the end. Before he could do anything else, he had to painstakingly glue each frame together one by one. After getting the shape right, he was able to up the pace on the procedure and bring everything together. 
Musician Justin Johnson tested the new unique guitar by performing the classic song 'I Fall to Pieces.' The test went swimmingly.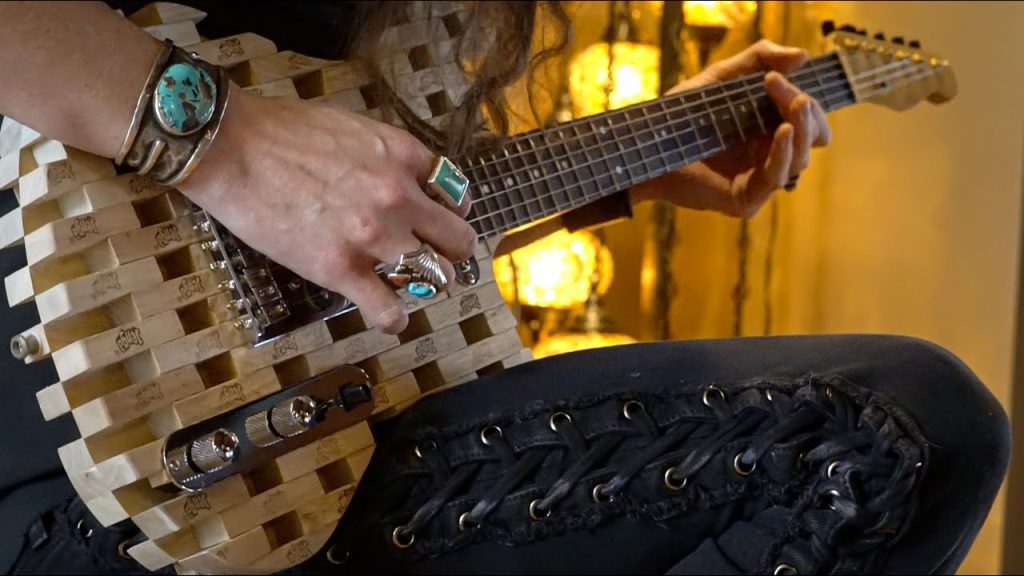 Big D Guitars specializes in providing a broad range of guitar parts and guitar accessories. They have an official YouTube channel where they post videos of their builds as well as a website where you can browse their products. Their new designs are indeed remarkable; the All-American Classic will leave you in complete awe. In order to boost the guitar's aesthetic, Derek focused on treating the chrome hardware with an aging process. All aspiring guitarists can now opt for the electronic guitar made with Jenga Blocks.