Taylor Swift's Love Stories: A Look At The Singer's Relationships To Date
By Ruby M November 17, 2023
---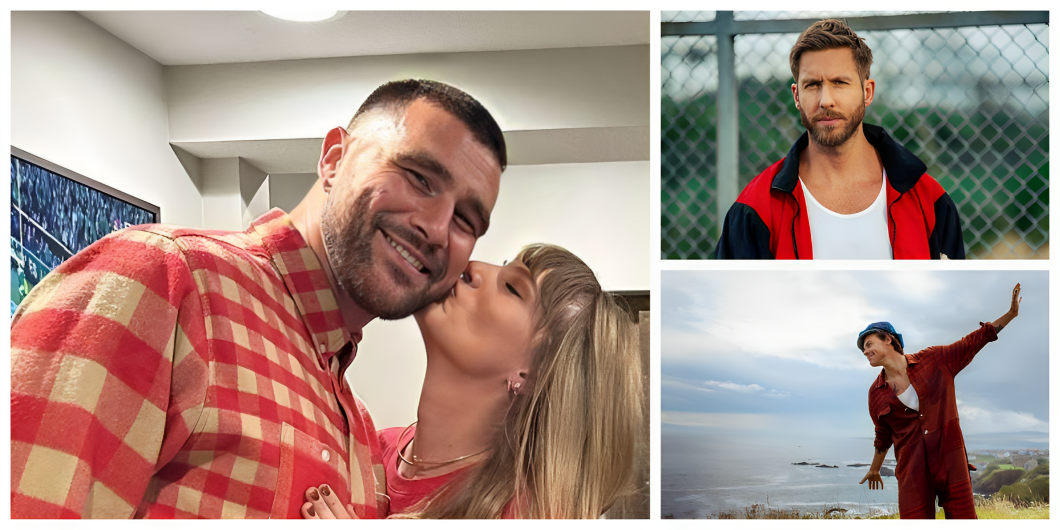 Welcome to the captivating journey that is the love life of Taylor Swift. Her romantic timeline reveals a narrative as rich and dynamic as her chart-topping hits. From highly publicized whirlwind romances to discrete and speculated love affairs, Taylor Swift's love life has been a subject of immense global interest.
If you've ever wondered just how many Hollywood (and other globally acclaimed) heartthrobs Tay Tay has really been with, then this article is just for you! We will take you on a journey from her early career days right up until her current budding romance with an NFL superstar.
Join us on this walk down memory lane as we delve into the intricacies of Taylor Swift's dating life and all the relationships she may or may not have had. Warning: Lots of hotties ahead! She sure knows how to pick 'em!
Before we Dive In…
Before we delve into the depths of our superstar's love life, let's take a moment to acknowledge the sheer fabulousness that is Taylor Sift. She had us all starstruck since before her Fearless release back in 2008, featuring the accolade-winning song, Love Story.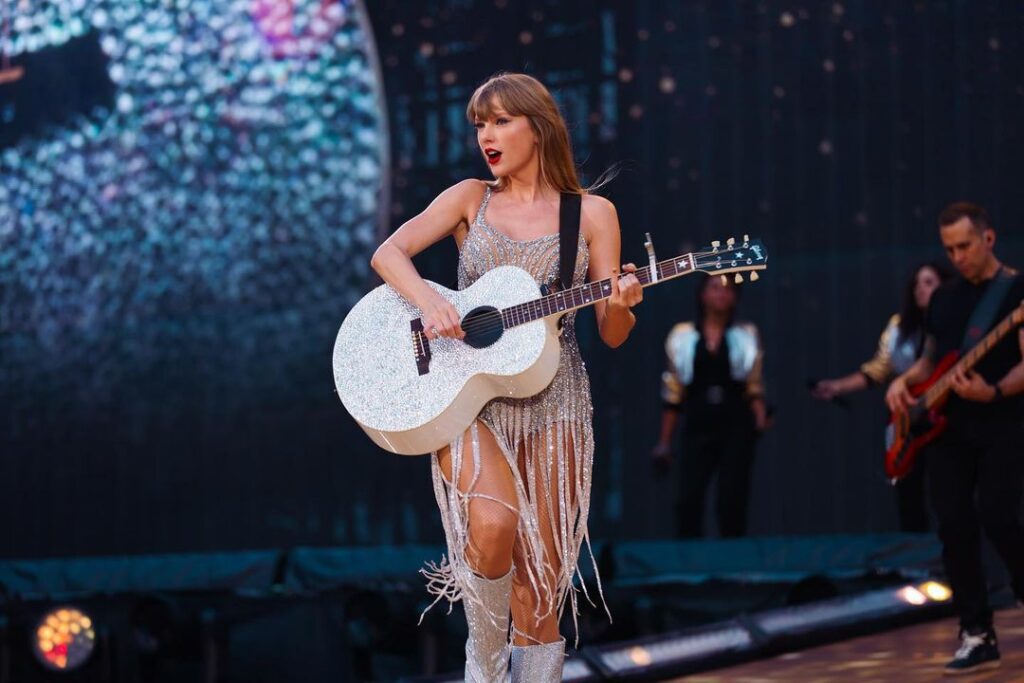 Renowned for her adept talent in writing hits, artistic transformations, versatility, and impact on music lovers, Taylor Swift stands as an essential artistic component of our time. She got a start in 2006 after the people at Sony signed her.
Making it Big
This deal made her the youngest signed artist in the company's history. That same year, she inked a deal with Big Machine Records, achieving her initial record-breaking hit with Tim McGraw. Subsequently, she launched four additional singles and a self-titled album.
She now has numerous accolades and boasts a net worth of a whopping $1.1 billion! Since her debut, she's been captivating audiences and stealing hearts – including the hearts of these gorgeous heartthrobs that she's dated over the years. Ready to dive in? Here we go…
Joe Jonas: July – October 2008
The start of this series of high-profile celebrities began with Joe Jonas, but this romance was short-lived. What initially grabbed headlines as a blossoming love story took a turn in the opposite direction when reports surfaced about the couple's breakup.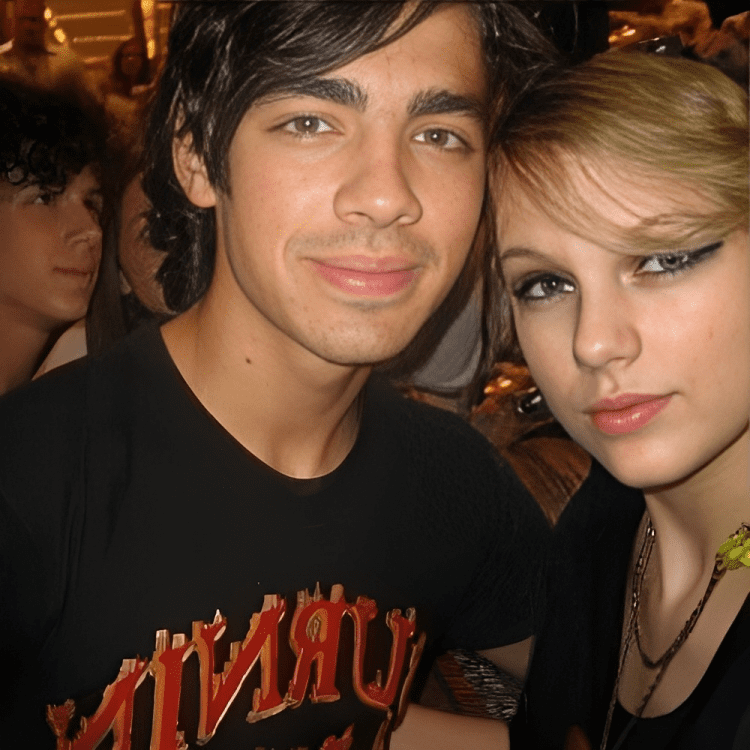 Word quickly spread about how insensitive the break-up was, with the now lead singer of the popular band DNCE ending it over a 25-second long phone call (seriously, Jo? Do better.) Tay-Tay confirmed this in a November 2008 appearance on Ellen.
She Stood Strong, Despite the 25 Second Break-up Call
"When I find that person who is right for me, he'll be wonderful, and when I look at that person, I'm not even gonna be able to remember the boy who broke up with me over the phone in 25 seconds when I was 18."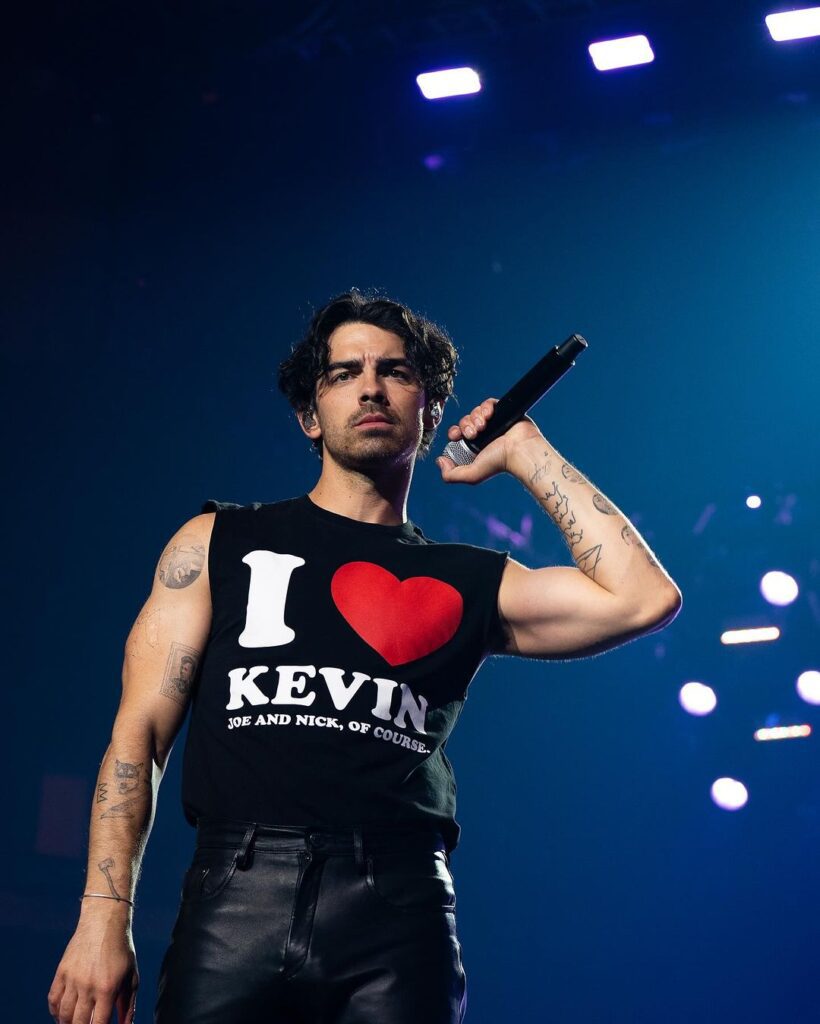 In her Fearless album, which launched in 2008, Taylor released a Jonas-Brother-inspired song called Forever and Always where she pointedly refers to him as a "scared little boy." Don't believe us? Go ahead and research the lyrics. As you probably know, Taylor excels at having the last laugh!
Lucas Till: March – April 2009
This one wasn't really a relationship gone wrong – it was more like a friendship going right. A little too right. As you may remember, Lucas Till played the handsome boy next door in the music video of Tay Tay's song, You Belong With Me.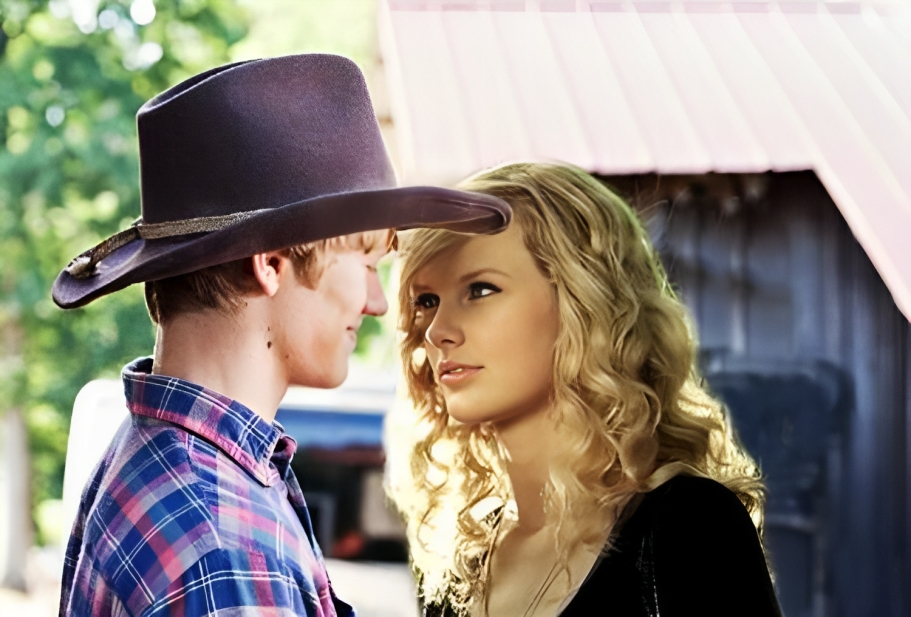 You know when you meet someone, and you get along so well that you think you are meant for more than friendship, only to realize you were better off as friends? Well, that's pretty much what happened between these two.
Just Friends
Perhaps the romance and lyrics of the song got to their heads. Although Taylor Swift has never mentioned anything publicly about the relationship herself, Till expressed his admiration for her on MTV a little while later and also talked about why they didn't work out.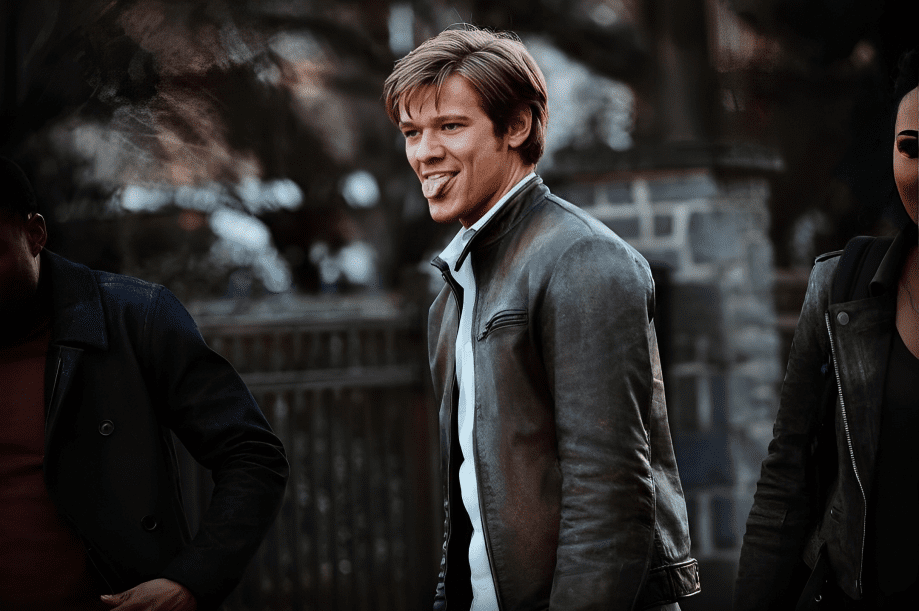 Lucas went on to say that they dated for a little bit, but there wasn't much passion or even friction because they were both too nice. He explained that they both eventually realized that though they always got along and cared for each other, friendship was the only kind of relationship they could have.
Taylor Lautner: August – December 2009
If you're a Swiftie or a Twilight fan or both, then you must recall Taylor Squared. This iconic couple shared the limelight during the release of Valentine's Day, the film where they met and shared a romance both on and off the screen.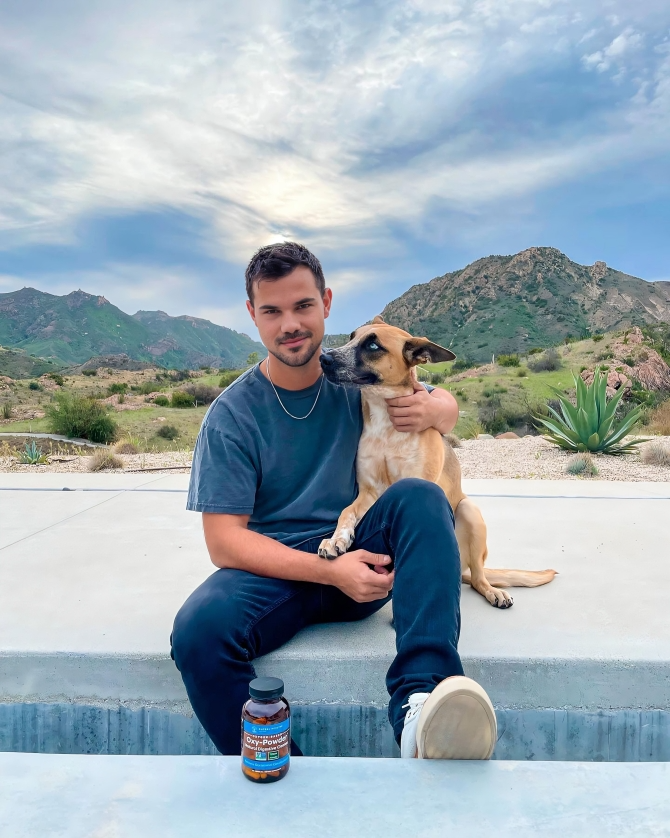 While some people say this pairing was merely a ploy to up ticket sales for the Rom-com, others argue that they were a superb couple. But alas, much like the rest of them on this list, the relationship was doomed to fail.
Still Friends
Though we do not know why the couple broke up, we do know that Taylor Swift's song, Back to December was written about Taylor. And despite breaking up in 2009, Taylor and Taylor have quite the adorable friendship between exes.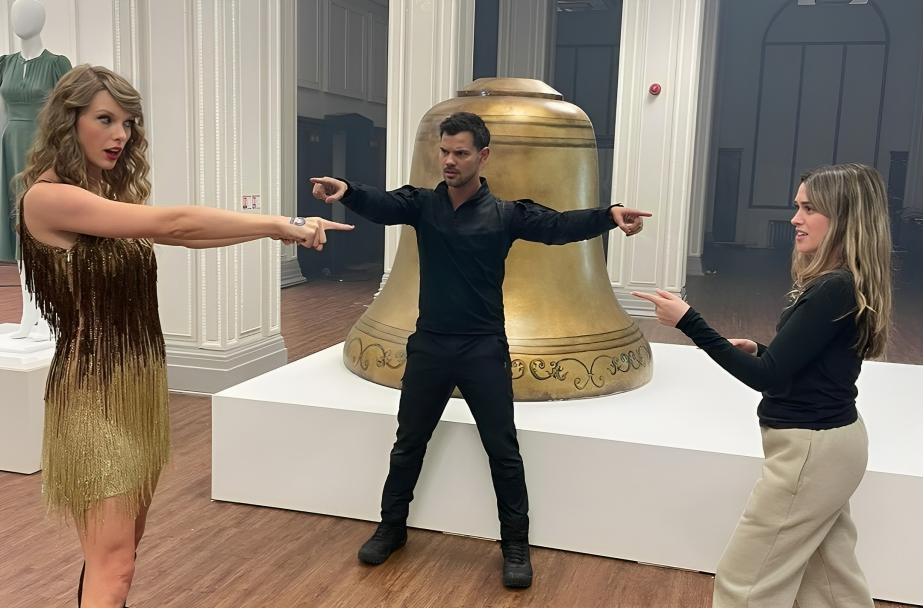 The Twilight werewolf married another Taylor (try to keep up), and the three Taylors recently posted a hilarious photograph of the three of them pointing at each other, mimicking the popular Spiderman meme. Taylor Swift is currently dating a new beau – but more on that later.
John Mayer: December 2009 – February 2010
One of the most well-known breakups of Taylor Swift's is the one that involved John Mayer. Some say they broke up because of the significant age difference, while others say that things got messy when Tay Tay wrote the song Dear John about him.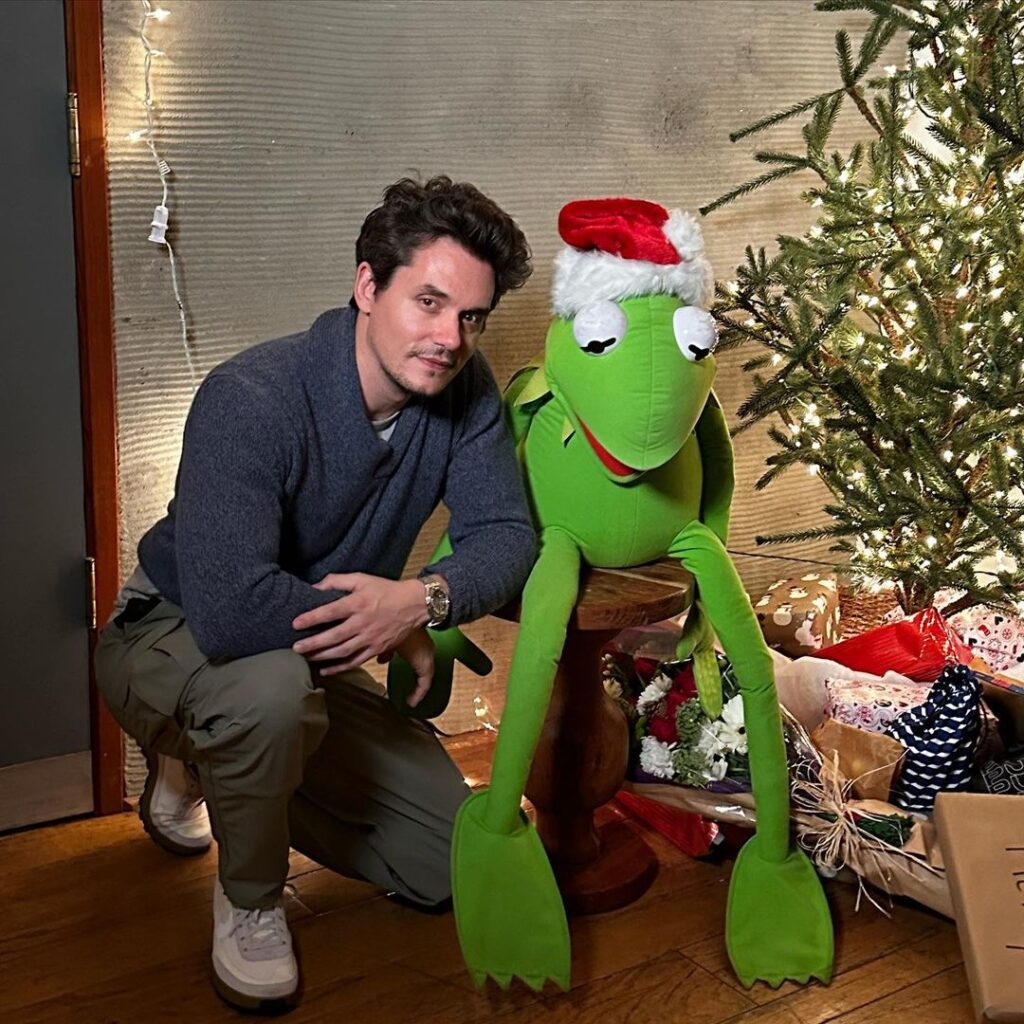 The song is one of Swiftie's top faves, albeit it is a little bit sad and depressing. His reaction to the song was also not very positive, and some say his song Paper Doll is about Taylor. This is something he has never confirmed nor denied.
Things Got Bitter…
John went on a rant to Rolling Stone in an interview, saying that he never got any kind of communication in advance and was caught off guard. He maintains that the timing was the worst it could have been as he felt even more humiliated at a time when he wasn't at his best.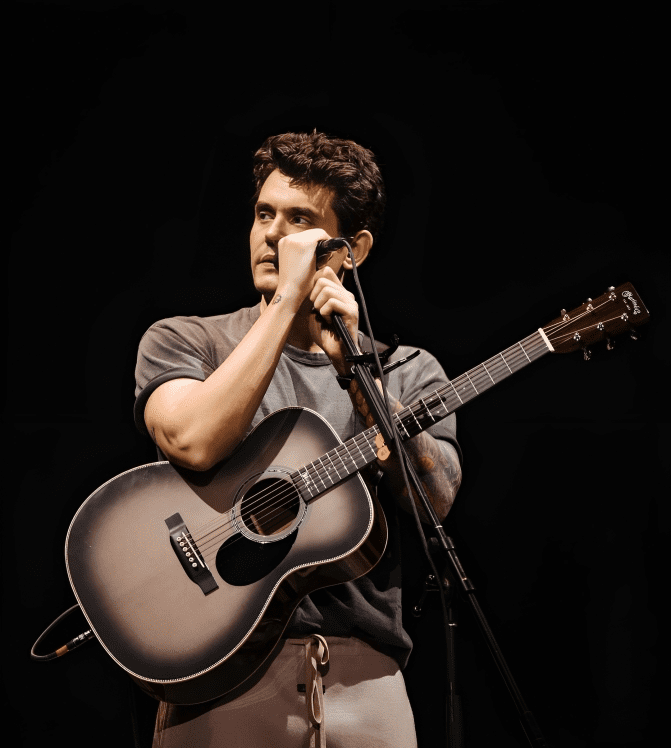 Mayer went on to say that he felt that Taylor could have done better as a songwriter instead of coming at him with a song like that. Just by listening to the song, you can tell that this was undoubtedly one of her most painful breakups.
Cory Monteith: April 2010 – May 2010
This one was never officially confirmed, but based on the numerous occasions when these two were photographed together (like at a bowling alley and a late-night dinner), there was much speculation over whether or not Taylor and Cory were actually a couple.
Although neither Taylor nor Cory ever confirmed their dalliance, rumor has it that the song, Mine, was dedicated to the beloved Glee star. Sadly, Cory tragically passed on in July 2013. In response, Taylor tweeted: "Speechless. And for the worst reason."
Toby Hemingway: July 2010
Hemingway and Taylor had a short-lived relationship. Although, like Swift and Monteith, they were never a confirmed couple, some people swear they had a short fling. Hemingway starred as Taylor's love interest in the music video for Mine. Evidently, where there's music, there's love.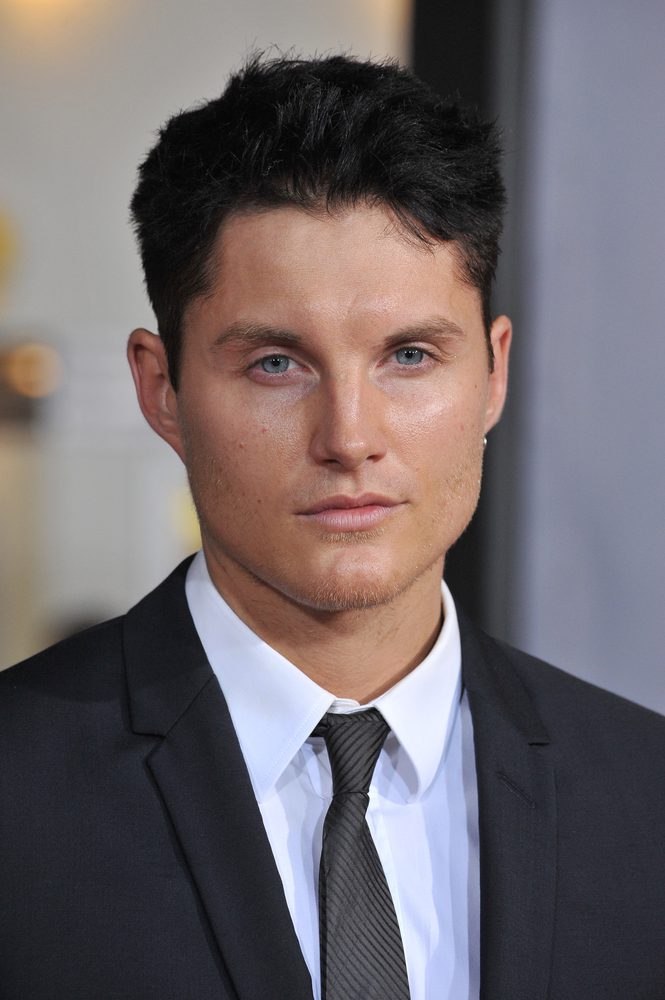 The rumors began circulating when Tay-Tay handpicked the British actor to star as her lover in the summer of 2010. Speculation of dates in Maine and lunch in Los Angeles spread like wildfire, and so did photographs of the two kissing!
Rumors Are Sometimes Simply Rumors
However, as much as fans of both Taylor Swift and Toby Hemingway would have loved to see these two get together, it wasn't likely that they were ever going to be an item offscreen – despite their great chemistry during shooting.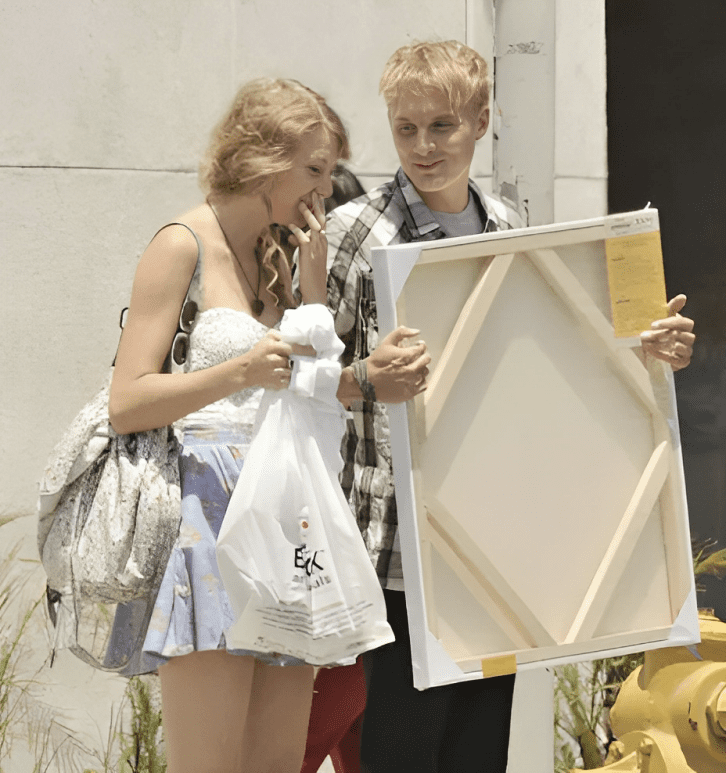 The photographs that were circulating the internet turned out to be from the music video, and any romance that people had been cooking up in their heads about Taylor and Toby quickly fizzled after a month. There was no news of a breakup.
Jake Gyllenhaal: October 2010 – January 2011
It was December 2010 when Us Weekly announced that Taylor had bagged Jake Gyllenhaal. A photo on the cover tells you just how huge this was. Certainly one of her most widely covered relationships, the pair were frequently snapped while out on dates together.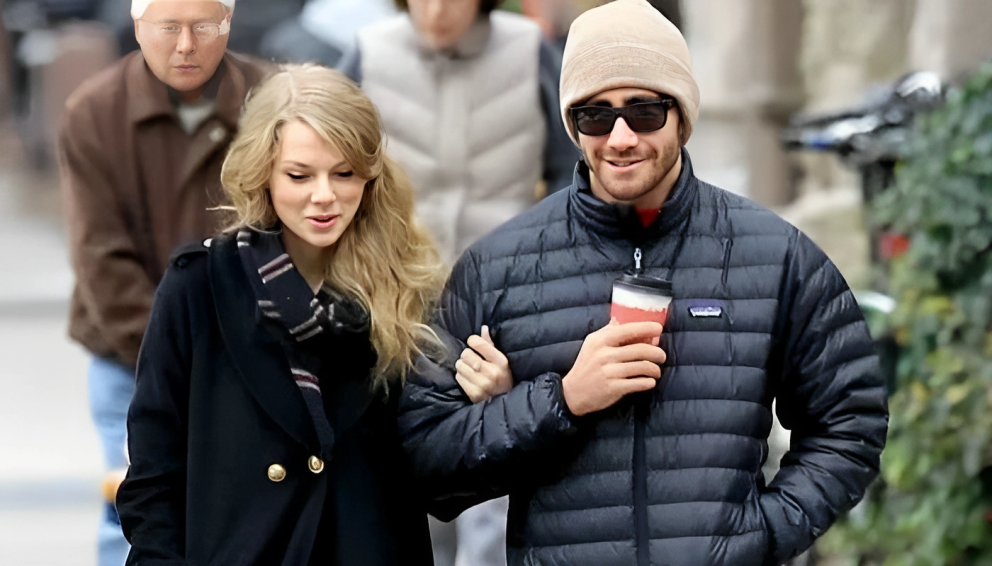 December came and went, and in January, the news was out that Jake and Taylor were over. Rumor has it that the 10-year age difference was just too much – prompting Jake to call it quits before things got too serious.
She Wrote A lot About Him…
Apparently, there is a collection of songs on Taylor's 2012 album, Red, that were allegedly inspired by Jake, and he actually enjoyed them. The lyrics of The Last Time are said to refer to their relationship. Also, All Too Well, which talks about that infamous scarf situation.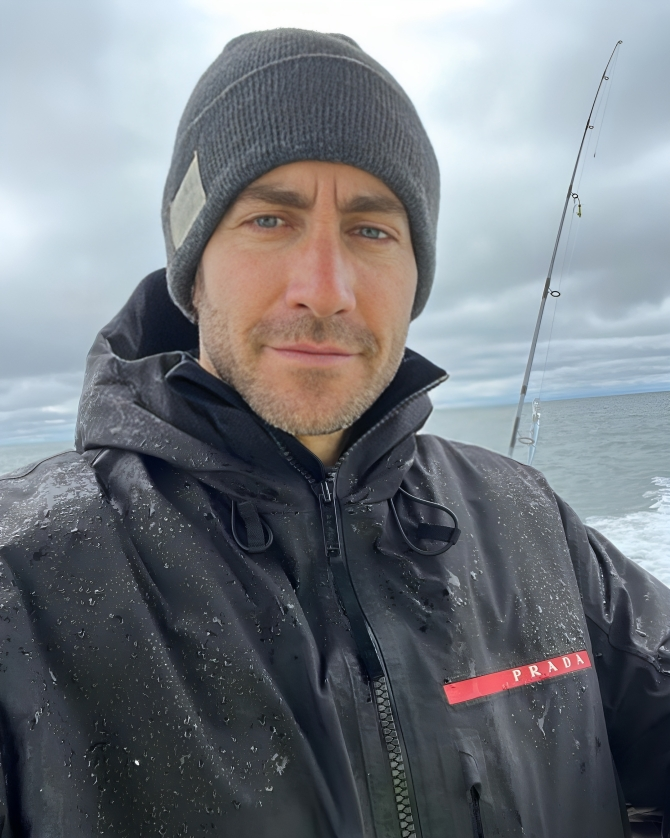 While Taylor didn't say they were about Jake, she did tell New York Magazine that the man they were about told her that listening to the album brought back both sweet and bitter memories of their time together. Well, Taylor's pen never misses.
Adam Young: January 2011
Adam Young, founder and only constant member of Owl City, was starstruck when he met Taylor backstage at one of his shows. And apparently, as we'll read later on, Taylor felt the same way. However, despite the obvious chemistry – the two never dated.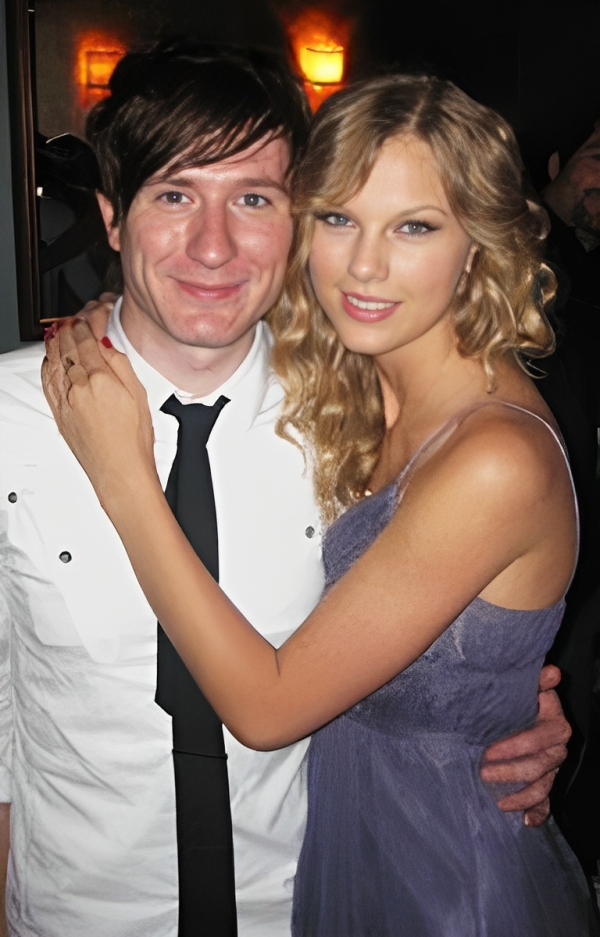 There were a few emails between the two artists, and there was that one face-to-face meeting, but aside from that, the ship just never sailed. Much like many of the men in her life, Taylor did write a song about Adam.
She Was "Enchanted" To Meet Him
Enchanted stands out as one of Taylor Swift's finest tracks on Speak Now. It's one of the most underappreciated songs in her entire discography. This whimsical tune narrates the tale of Taylor's initial enchantment with someone upon their first meeting.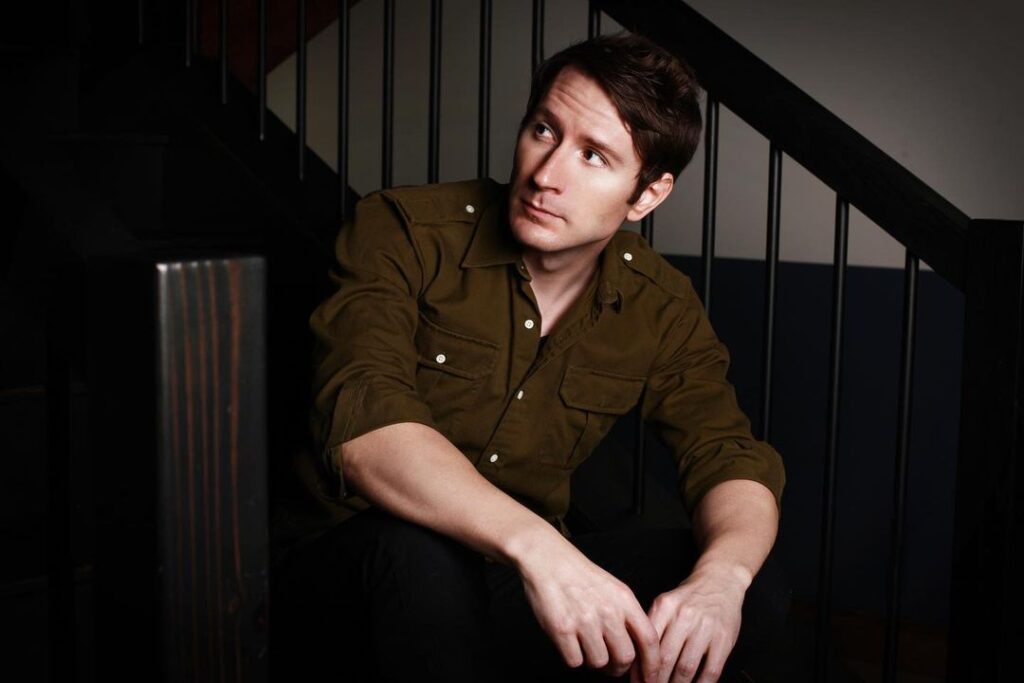 Coupled with the hope that they are not romantically involved with anyone else, this song has won the hearts of many Swifties. In response, Adam released a cover version of the song on Valentine's Day that year after realizing it was about him.
Chord Overstreet: February 2011
Taylor was spotted with this Glee star at a hockey game one night in January of 2011, and photos of the two together that night began circulating. As expected, fans and tabloids couldn't help but speculate about the nature of their relationship.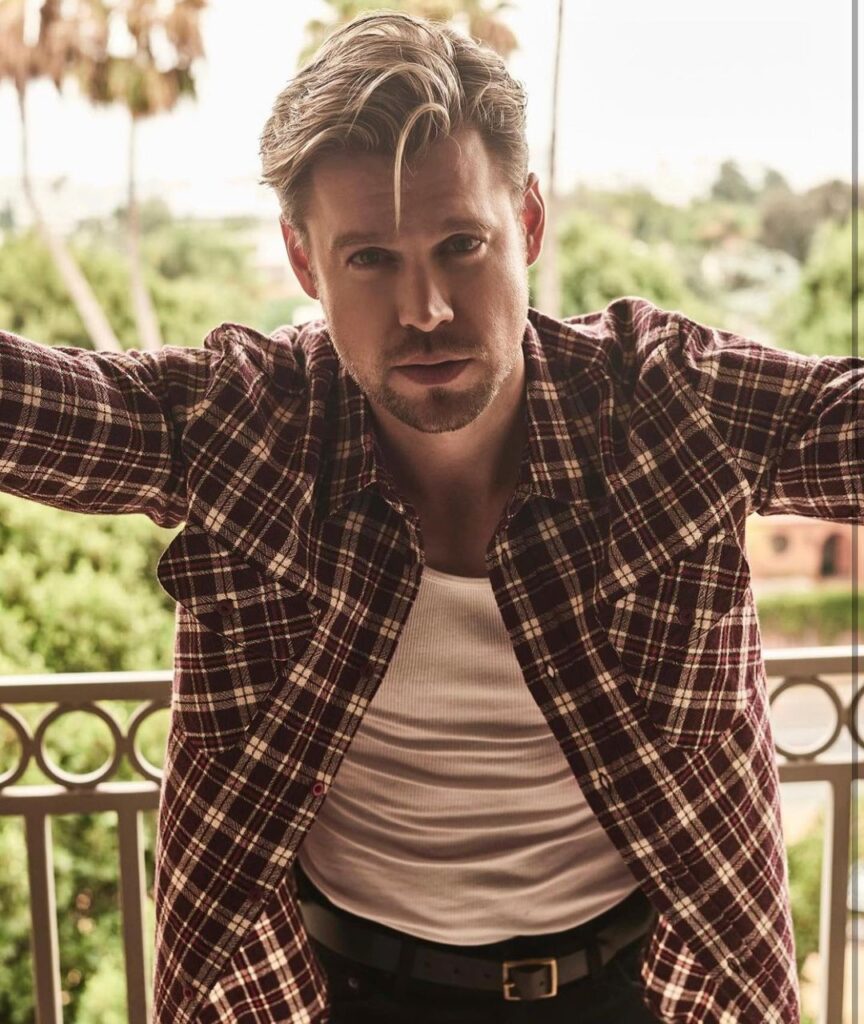 Rumor has it that she even met Chord's father, Paul Overstreet – a talented musician in his own merit. The two may have looked adorable on their date, but that was the only one ever publicized. As a result, we can't really tell if they were an item.
Garrett Hedlund: April 2011
Honestly, this purported romance was rather fleeting. Taylor Swift's connection with this handsome individual apparently blossomed from email exchanges that led to a single date. While not officially confirmed as one of Taylor's significant others, their potential coupling painted an appealing image.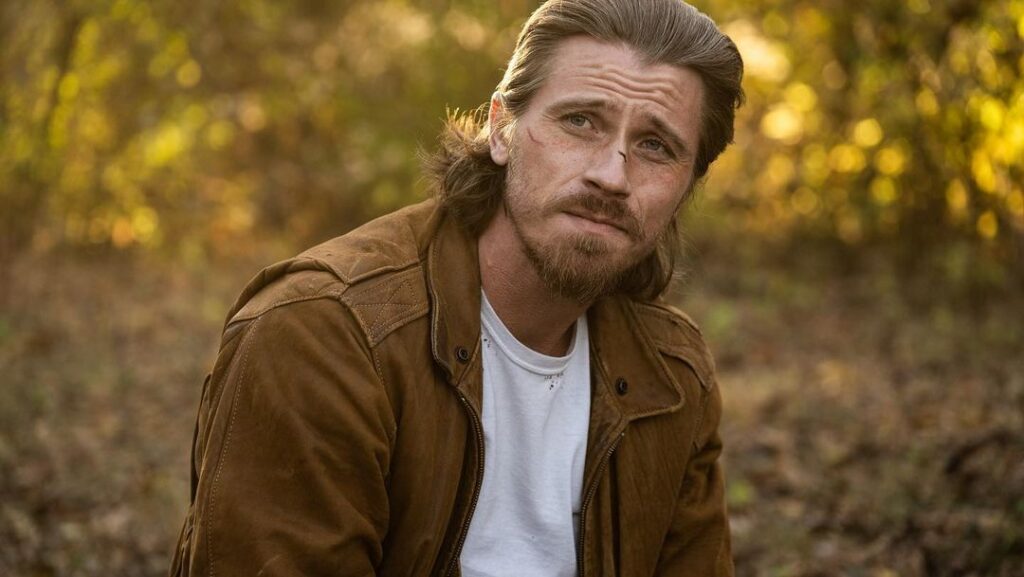 Representatives for both stars chose to remain silent on the matter when asked about their relationship status. However, insights from their friends shed some light: The reported "date" did occur, as it amounted to nothing more than a dinner engagement.
Eddie Redmayne: October 2011 – January 2012
Our singing sensation was offered a screen test with whom she later described as "one of her favorite actors," Eddie Redmayne. Taylor expressed that she knew she wasn't going to get a part on the show but went for the audition regardless.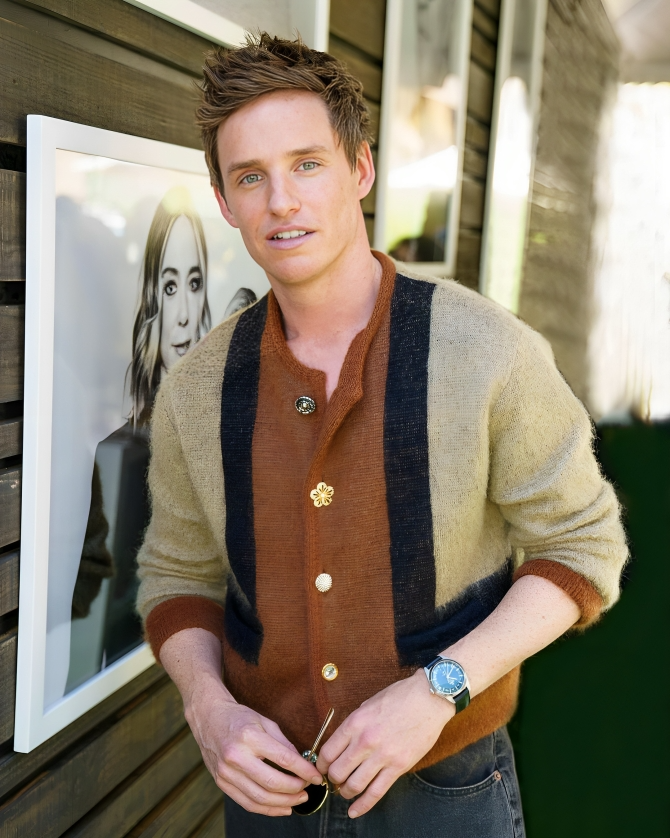 The director of the film, Tom Hopper commented on Taylor's audition expressing that he was impressed with Taylor's audition and found it hard to believe that anyone would overlook her. However, Taylor didn;t get the part and the director picked someone else.
They Hit It Off
Soon after Taylor's audition for the part of Eponine in Les Miserables, which she later described as one that "became a nightmare" after she was forced to dress like a street urchin from the nineteenth century, Taylor and Eddie allegedly began dating.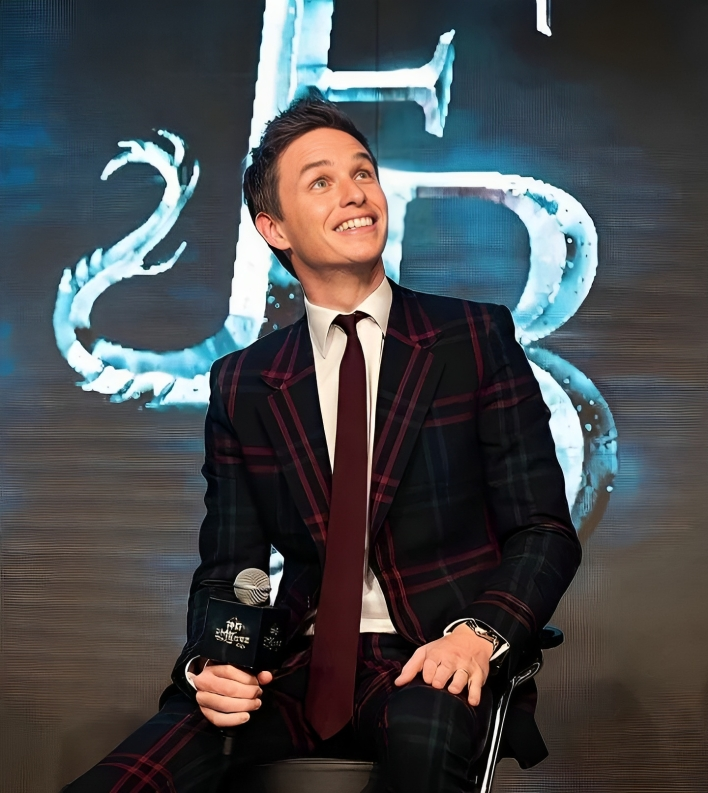 They spent a considerable amount of time together in New York during the auditions, yet despite the frequent sightings, those captivating eyes, and that handsome face (she definitely has a type – gorgeous!), he failed to leave a lasting impression worthy of inspiring a song!
Zac Efron: February 2012 – March 2012
This former Disney teenage stud has been toying with our hearts for a long while, and apparently, he did the same with Taylor's. It is said that the two dated for a number of weeks while they were both promoting a film they did.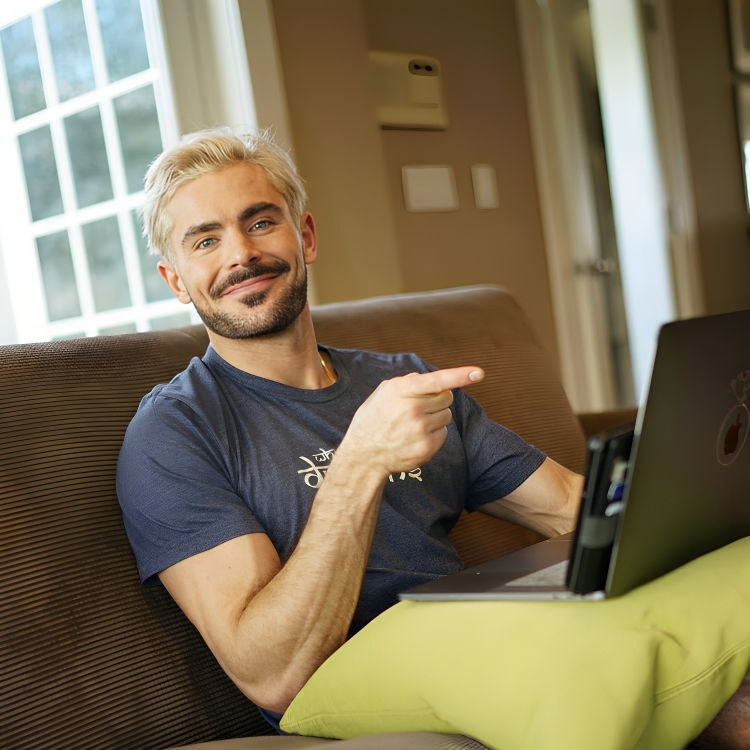 Despite these rumors, both Tay Tay and Zac have denied the relationship. They actually denied it to the point that they wrote a song together, dispelling the rumors whilst parodying Pumped Up Kicks on Ellen. Well, looks like we have to believe them.
Conor Kennedy: June 2012 – October 2012
Conor Kennedy, as in the grandson of Robert F. Kennedy, former Attorney General, and Taylor Swift dated. She was serious enough about Kennedy that she even got a home close to where he lived in Massachusetts. When Taylor loves, she loves hard.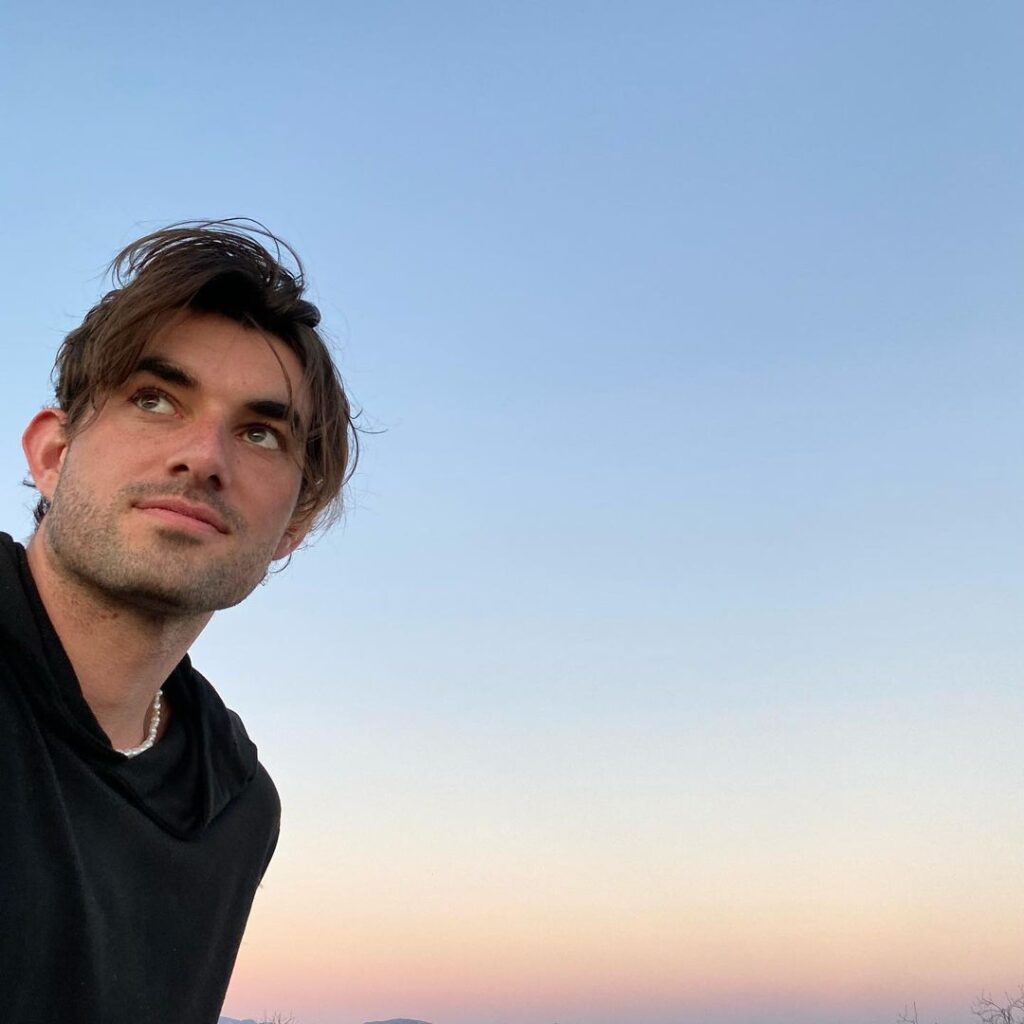 No one can deny his good looks, but despite his charm, Taylor did receive an abundance of criticism from the public due to the apparently significant age gap. Taylor was 22 at the time, and she was dating an 18-year-old high school senior.
Distance Makes The Heart Grow Fonder… Or Not
According to one source in particular, they split up because of distance putting a damper on the relationship. The couple apparently parted ways after a while with no hard feelings. However, this hottie made quite the impression because he allegedly found his way to her lyrics.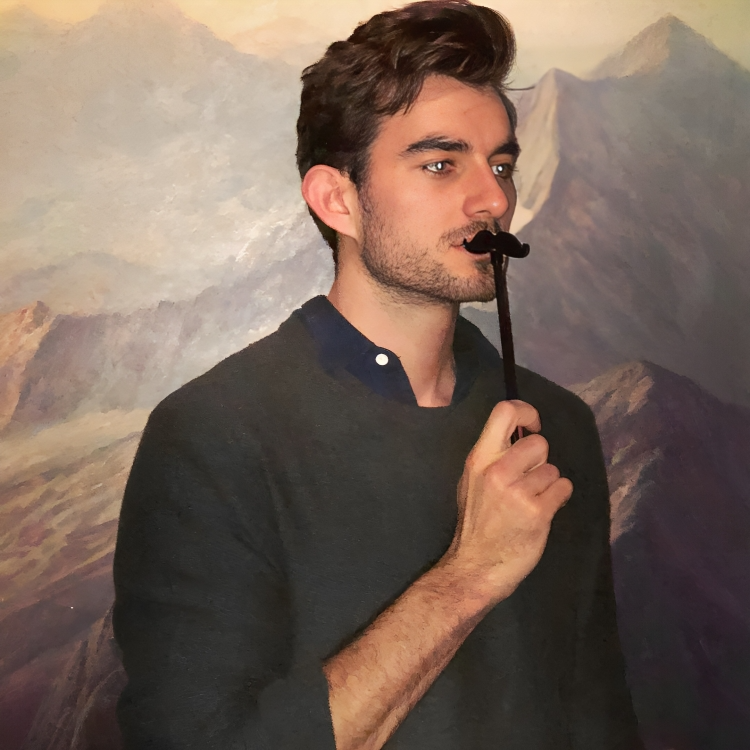 Taylor's album, Red, contained a song that has been said to be about the handsome Kennedy, namely Begin Again, specifically the lyrics " I think it's strange that you think I'm funny 'cause he never did." We wonder who Kennedy is in this song.
Harry Styles: December 2012 – January 2013
This is another one of Taylor's short-lived romances, but despite its length, this is a fan favorite. Their one short month together consisted of highly publicized moments the couple shared, including shared jewelry, strolls in Central Park, and an unfortunate snowmobile accident.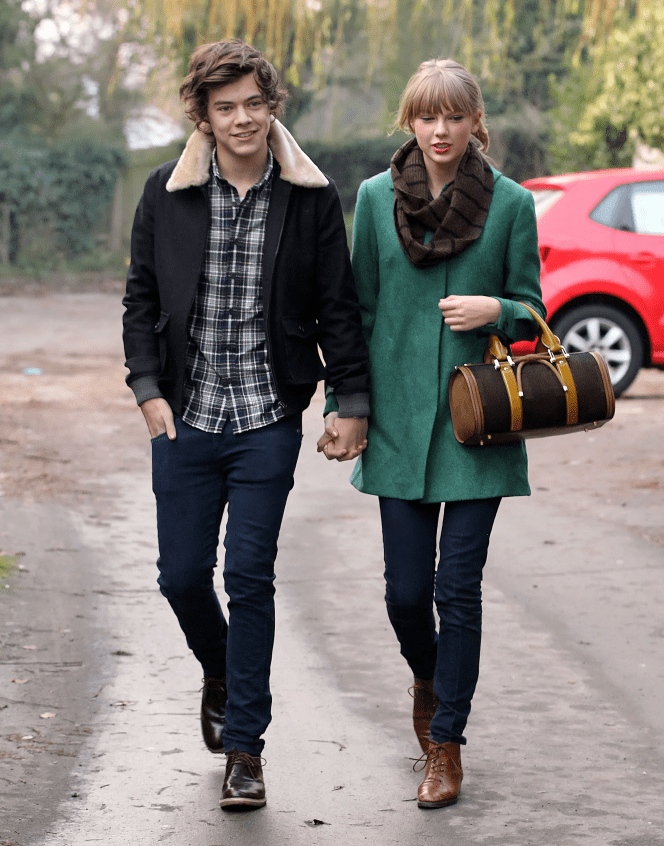 As you'd expect, Harry left a mark. There is much speculation about just how many songs were actually about the popstar heartthrob, including I Knew You Were Trouble, Style (obviously), and Out of the Woods, which all had unique lyrical references to their relationship.
But They Went Out of "Style"
So, what's their relationship like now? Well, recently, there has been talk about whether or not Harry shaved his luscious brown locks as a response to Taylor's re-release of 1989 (Taylor's Version), which features the new vault track, Now That We Don't Talk.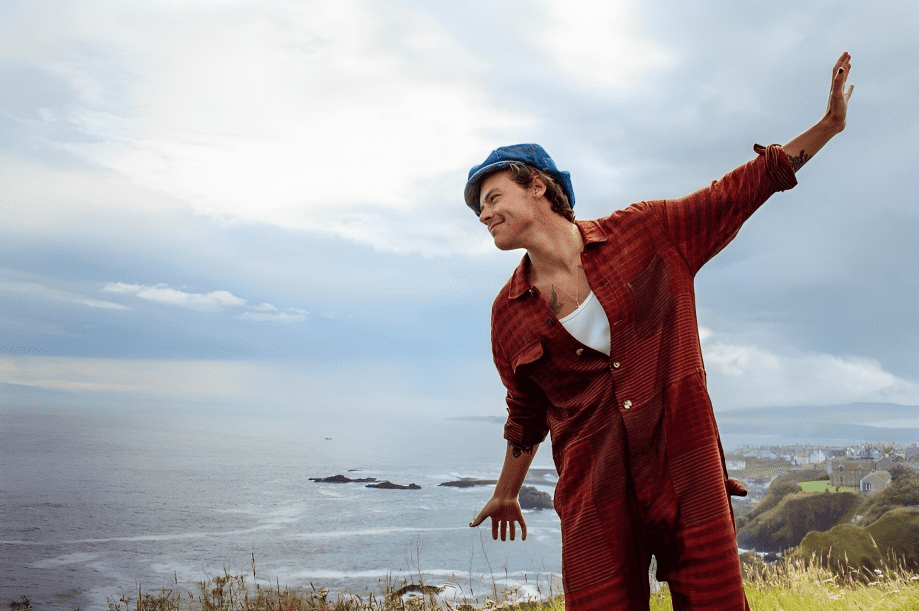 In the lyrics that speak of the former couple's snowmobile accident, Taylor recounts Harry's long hair, "You grew your hair long / You got new icons," which, according to fans, means it was not a coincidence that the singer chopped his "long hair."
Calvin Harris: March 2015 – June 2016
Another fan-fave coupling was Tayvin. Calvin Harris and Taylor Swift dated for just over a year, and boy-oh-boy, did the internet simply swoon over their adorable social media posts and loving (possibly a little too much?) affection during Award shows.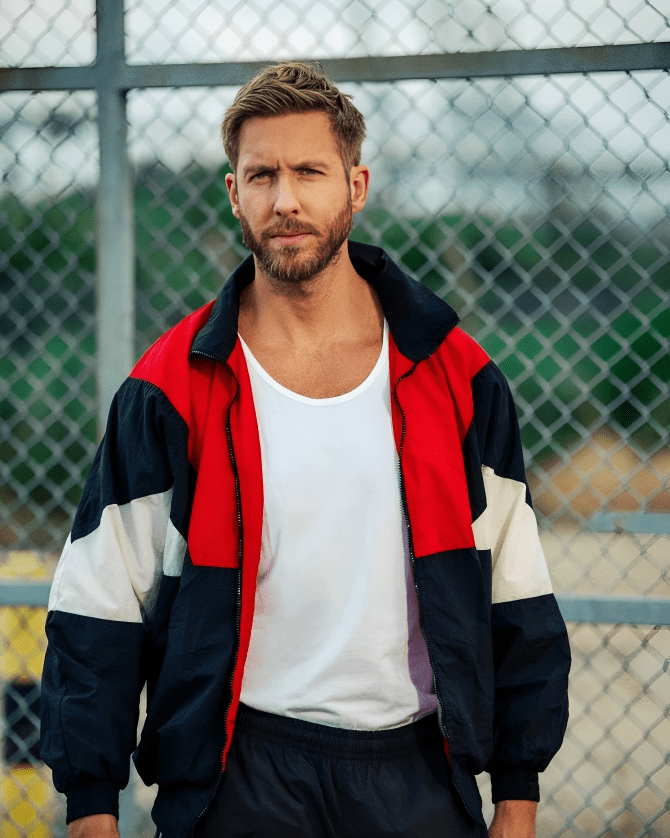 The couple famously wore matching outfits and wrote adorable anniversary posts to each other. Their relationship got so much attention and was so adored that they were actually named the highest-paid celeb pairing, boasting combined earnings of over $140 million. They were deep in their bag!
Things Fell Apart
However, as cute as the couple was, things were obviously not as cute below the surface. The relationship went south when Calvin accused her of trying to "bury him like Katy Perry" during one of her feuds that was publicized as much as their relationship.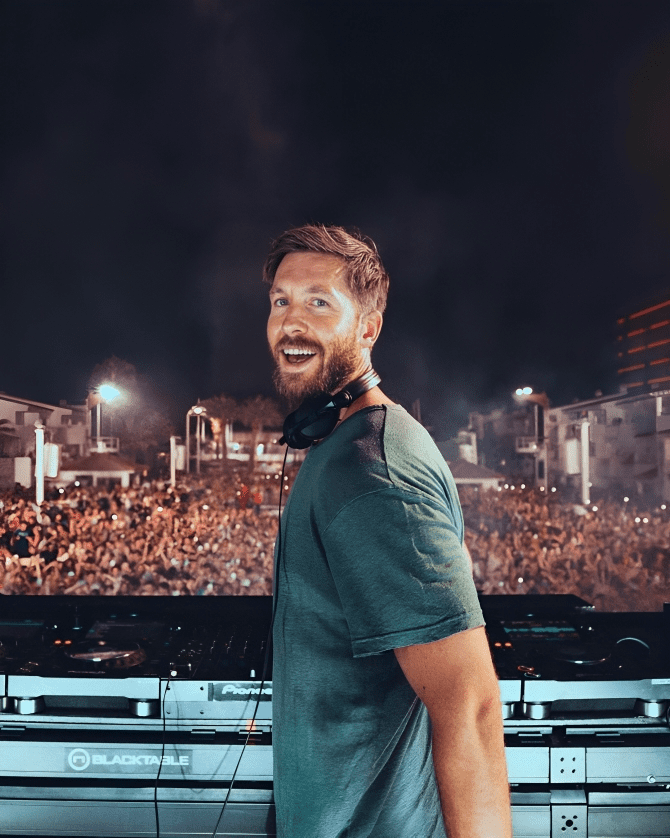 There are also rumors that Taylor cheated with another one of her soon-to-be former beaus, Tom Hiddleston (more on that next). Whatever the reason, Tayvin was not meant to last. There is speculation that Taylor's We Are Never Getting Back Together is about Calvin.
Tom Hiddleston: June 2016 – September 2016
Hiddleswift, another highly publicized romance of Taylor's, took the world by storm. Globally, people simply adored the Marvel villain and pop star together. The couple met in New York at the 2016 Met Gala and, shortly after, traveled the globe together.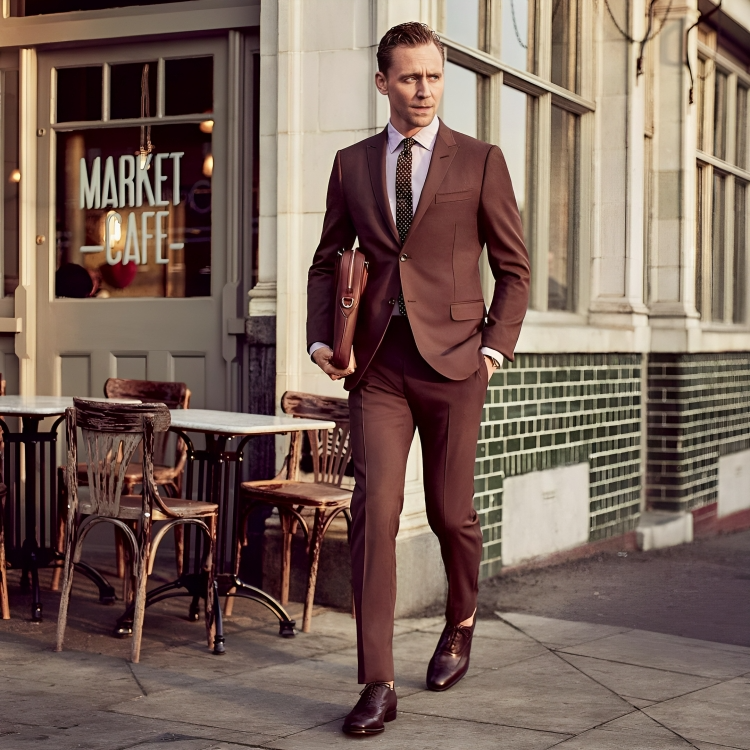 Hiddleswift took a romantic getaway to Rhode Island, Italy, Australia, and England – and these are just a few destinations on the list. Sadly, after two short months, the relationship ended. If you ask us, this is the best way to rebound; travel the world with your new beau!
Not Together, But Friends
Despite the romance ending rather quickly after they had only just begun, the two celebs maintain a respectful relationship. Hiddleston has openly shared that the two are still good friends and that he has only admiration for the beloved singer.
He even called her an amazing woman and used nothing but the most wonderful adjectives to describe her, saying they had a fantastic time together. Hiddleston is now engaged to actress Zawe Ashton and claims to be very happy.
Joe Alwyn: May 2017 – April 2023
In her longest relationship to date, Taylor Swift was official with actor Joe Alwyn, who has starred in movies such as Netflix's The Last Letter To Your Lover for over five years. Before their relationship ended, rumor has it that marriage was even on the table.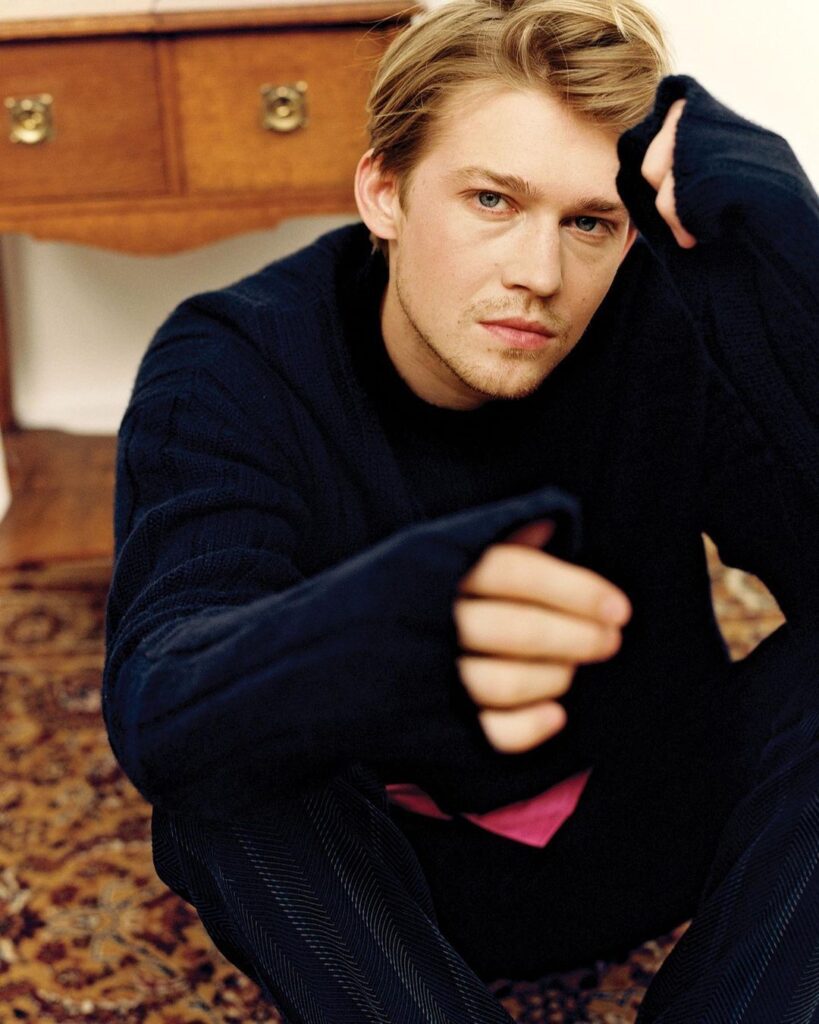 Fans believe that the reason this relationship was successful for as long as it was was due to its incredible level of privacy. Unlike some (or most) of her other relationships on this list, her romance with Joe was mostly kept under wraps.
They Might Have Even Tied the Knot
People have been speculating that the private couple might have secretly married or held a covert ceremony. However, a source stated that these claims are entirely false. Apparently, there was never a wedding or any form of ceremony resembling that.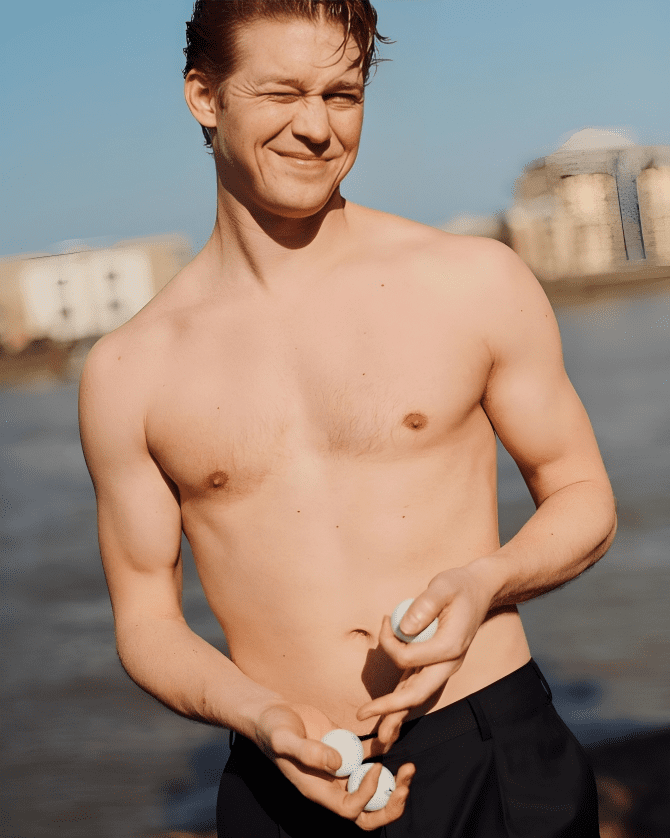 Despite their privacy during their relationship, Taylor has admitted that there are quite a few songs she has written about Joe, such as Evermore ft. Bon Iver, Lavender Haze, Karma, and You're Losing Me. After all that time together, this was certainly expected.
Matty Healy: May 2023 – June 2023
Taylor Swift and Matty Healy added a captivating chapter to the singer's love life, and fans were left buzzing with excitement over the couple. Their relationship sparked global interest, and as usual, Taylor drew inspiration from their connection for her music.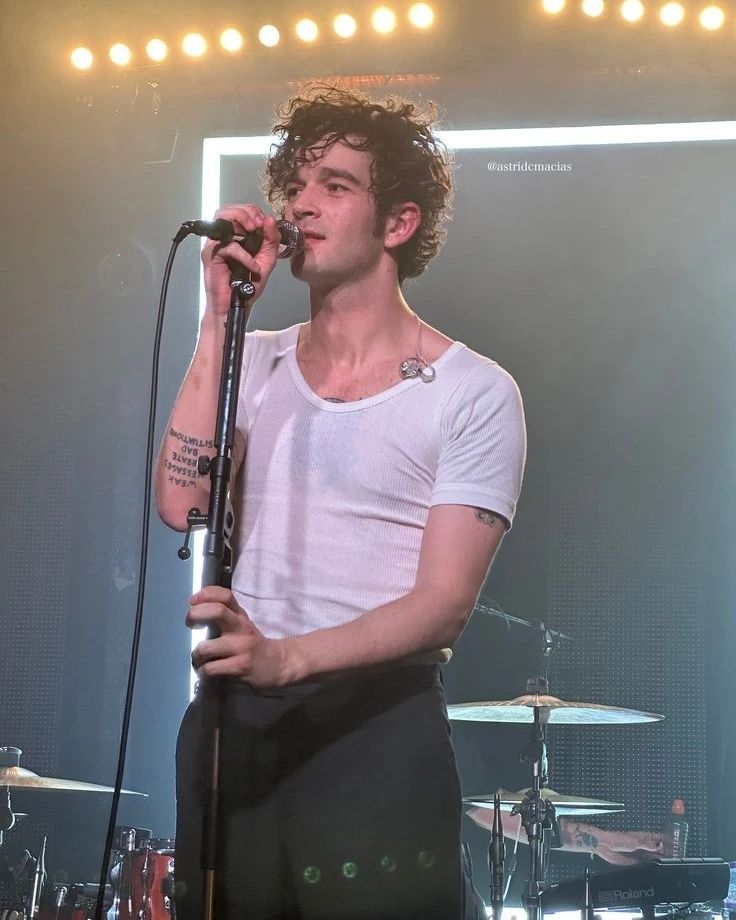 Rumor has it that her songs Heartbeat Echoes and Electric Bliss were written about Healy, and the 1975 singer wrote his own about her – She's American. The tracks showcase Swift's signature storytelling, offering fans a glimpse into their brief romance.
They Had Their Challenges
However, like many love stories involving Taylor Swift (and anyone else, for that matter), theirs had its challenges. Apparently, conflicting schedules and the demanding nature of their respective careers placed a strain on their love lives, ultimately causing enough pressure to break it up.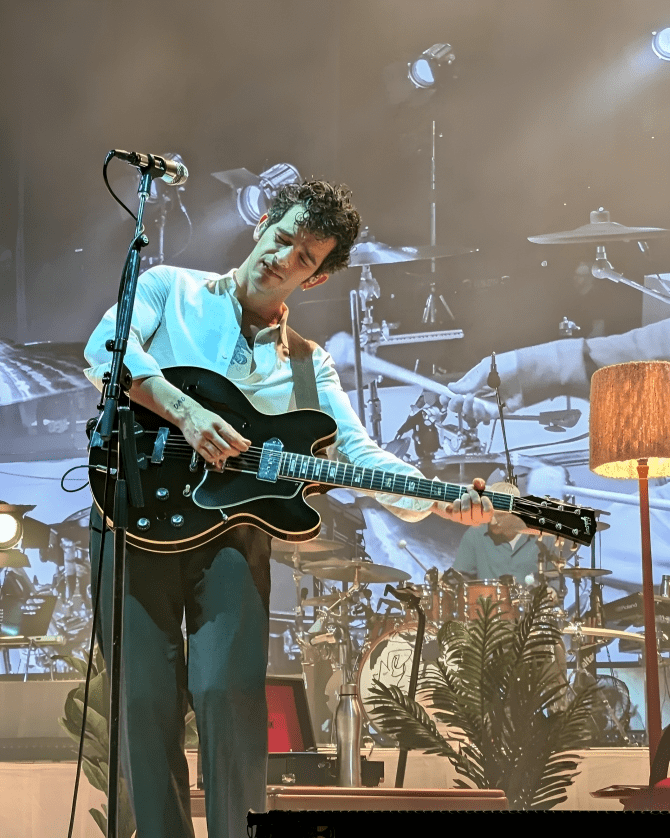 Despite their initial chemistry, Swift and Healy eventually parted ways, marking the end of this captivating chapter in the pop star's romantic history. While the relationship may have ended, their songs inspired by their time together continue to resonate among fans.
Travis Kelce – October 2023 – Present
A few short months after Healy, Taylor dove head first back into the dating pool, and thus, the relationship between her and Travis began. The Folklore singer and Kansas City Chiefs football player went public with their relationship last month.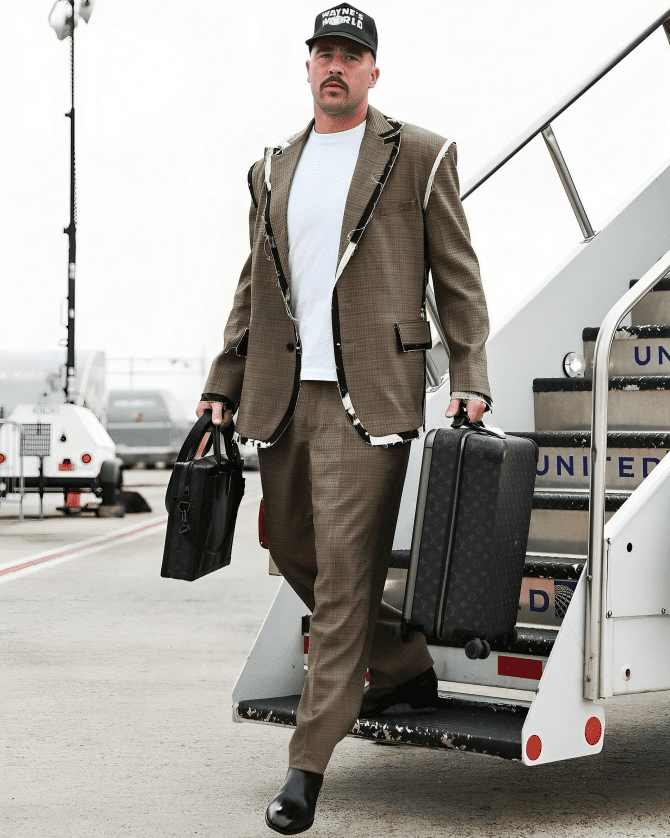 The couple first sparked rumors of their romance back in September after Tay Tay was seen attending several of Travis's games. Travis shared on The Pat McAfee Show podcast that he invited our girl to attend one of his games. 
The Ball Was in Her Court
He continued saying he shot his shot after being captivated by her performance at Arrowhead Stadium during her Eras Tour in July. Taylor clearly liked what she saw and showed up. The two confirmed their relationship in October after stepping out of an SNL afterparty holding hands.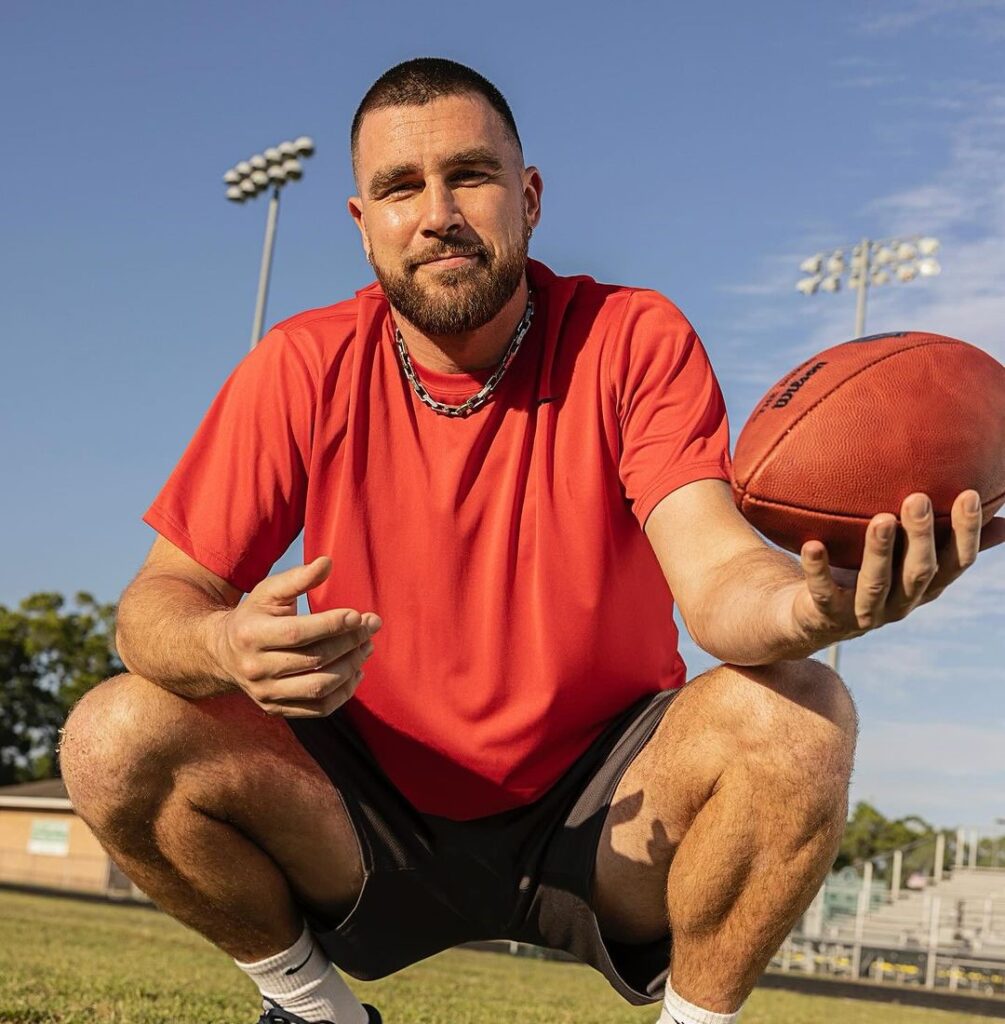 While the couple has kept things pretty confidential, a source speaking to PEOPLE said that they are currently in the "super, super early days" of their relationship, taking the time to get to know each other and simply enjoying the experience.
Just Having Fun…?
The source also mentioned that they are "having fun" and emphasized that the dynamic between them is exceptionally laid-back, with no added pressure from either side. Despite keeping their romance relatively low-key, Kelce has openly discussed Swift in multiple interviews.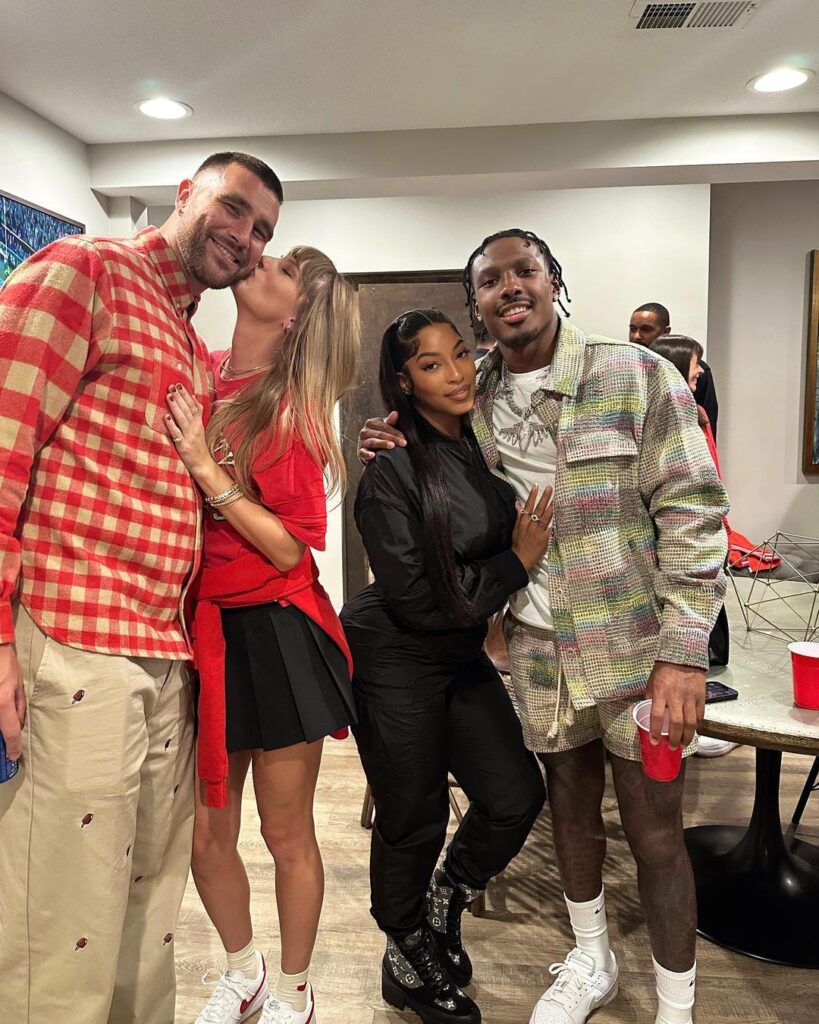 The football player was observed joyfully dancing and singing along at the Eras Tour while seated with Taylor's father in the VIP section. In a delightful twist during the performance, Swift playfully acknowledged Kelce and even tweaked the lyrics of her final song live on stage.
It All Feels Very Special
The said song, Karma, was amended by the singer to include the tasteful lyrics, "Karma is the guy on the Chiefs coming straight home to me," prompting Kelce to flash a radiant, loving smile and basically emoji heart-eyes, too! Adorable!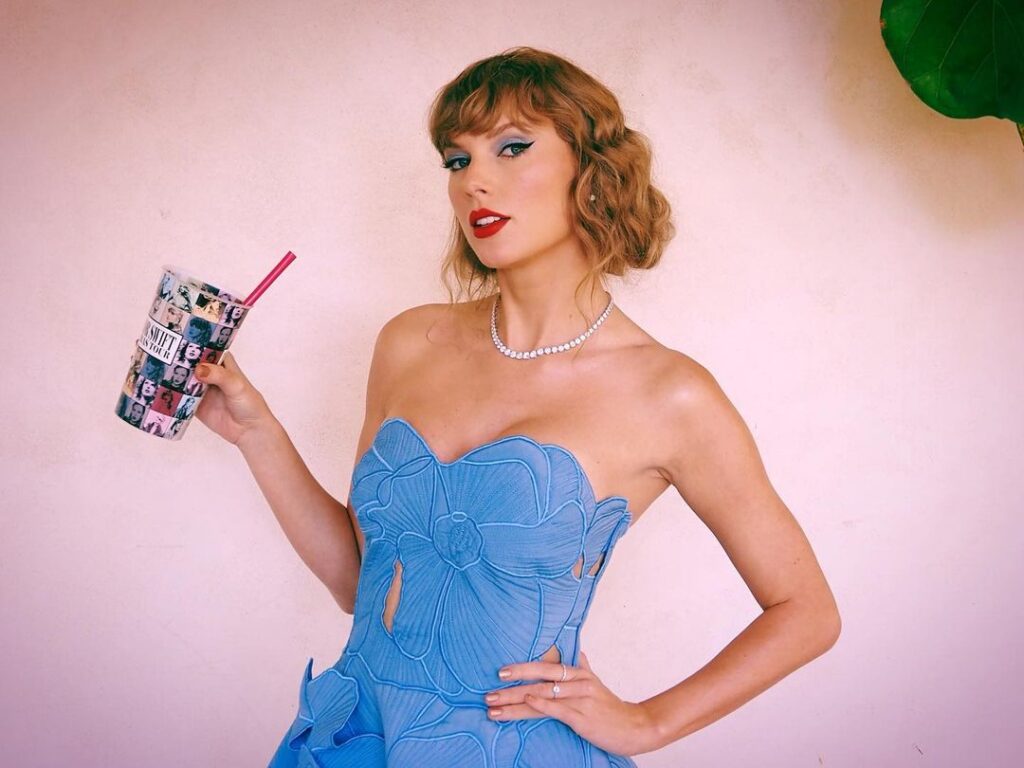 Post-show, Swift rushed into Kelce's arms backstage for a tender kiss. The NFL star has been described by fans as a "gentleman" dedicated to his career with strong family bonds. One source commented on the relationship, saying, "It all feels very special."