The Stratocaster: A Brief History
By Divya G August 27, 2022
---
The Fender Stratocaster is one of the most widely played and iconic guitars ever. Let's dive into the story and gain some extensive knowledge right away. Leo Fender launched the model in 1954. Check out the other changes that this model has undergone throughout the era.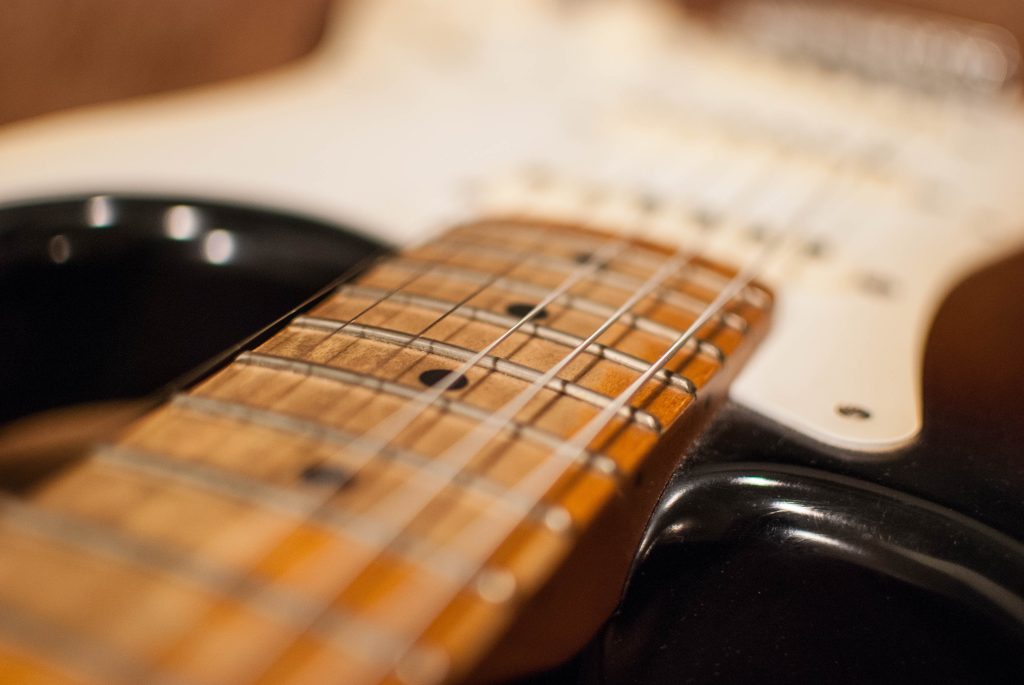 1954 Stratocaster Sunburst
In 1954, Fender built several Stratocaster prototypes; each one of them came with a broad range of specifications. In the month of October, full production came into the scene after the company decided on a final design. These Strats used a heavier ash wood body along with a wide D-shaped neck profile. 
1958 Stratocaster Sunburst
From 1954 to 1958, some of the key changes took place in these guitars. Various components like the tremolo system, string stress, and knobs evolved on a continuous basis. The neck profile was replaced by a V-shape.
1959 Stratocaster Sunburst
During this time, Fender incorporated a slab rosewood fingerboard on the guitar models. Besides that, the company decided to change the thickness of the pickguard for added protection and style.
1964 Stratocaster Fiesta Red
The year 1964 marked the introduction of a switch from clay and a brand new headstock. 
1965 Stratocaster Olympic White
According to Fender, the years 1964, 1965, and 1966 marked a transition period for the company. 1965 witnessed a massive turning point for Stratocaster production. 
1974 Stratocaster Natural
The changes here included a brand new bullet-style truss accompanied by a three-bolt neck plate. With time, the body shape's contouring started getting less and less dramatic.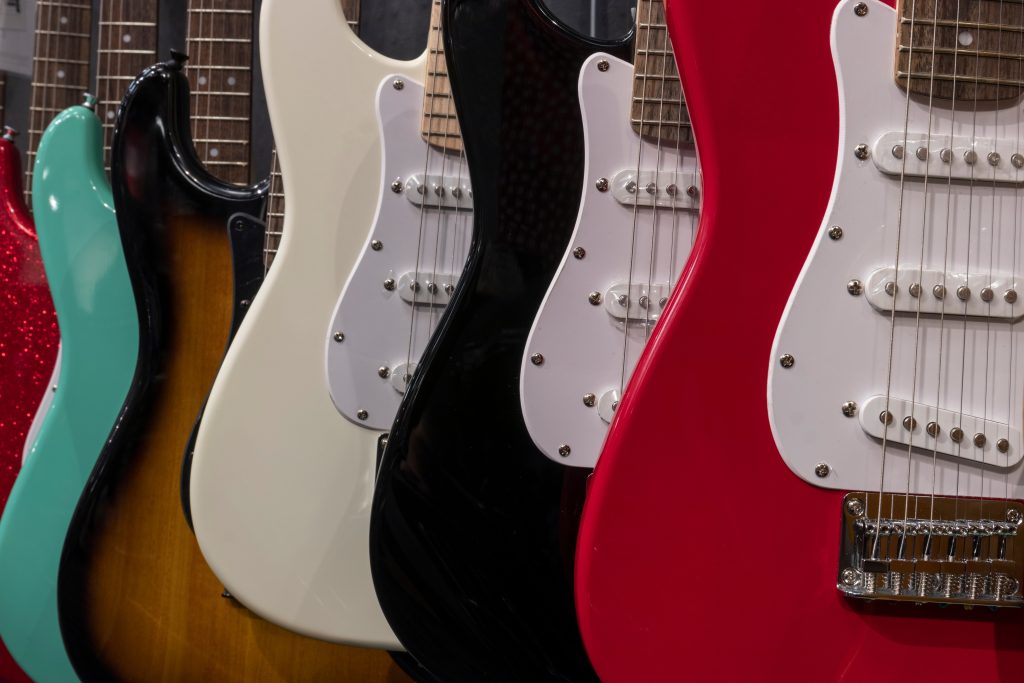 1983 Stratocaster Sunburst
The 1983 Stratocaster consisted of an input jack and control knobs. It was a cost-cutting model that can be termed the Standard Stratocaster.