Rumors About Rock Stars That Aren't Just Gossip
By Isabel K March 29, 2022
---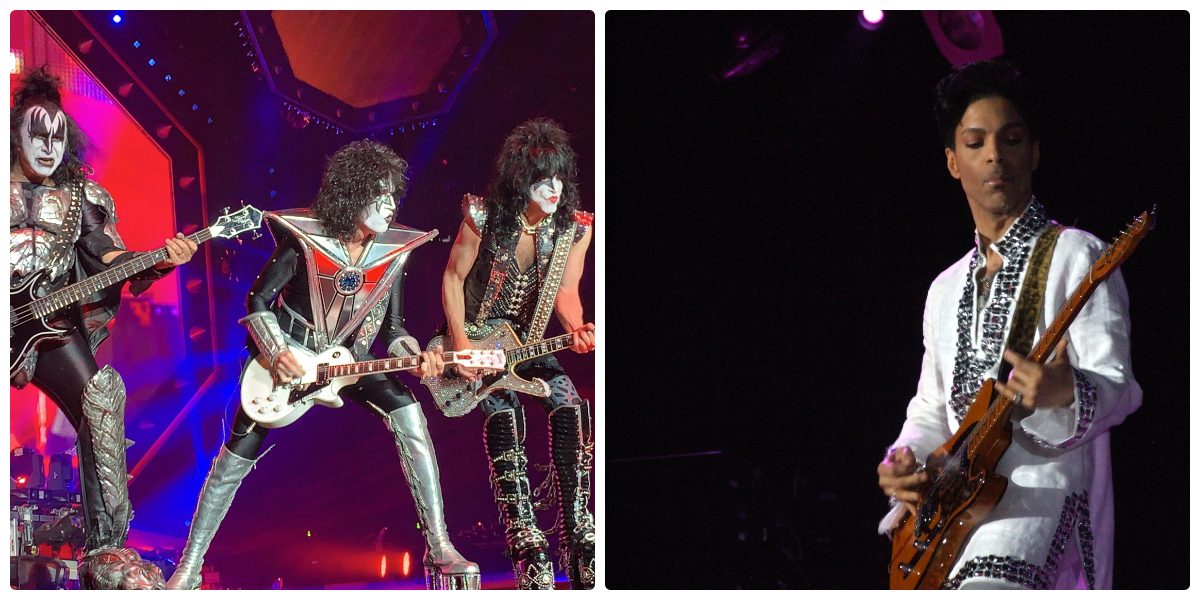 At one point or another, everyone dreams of being famous. Unfortunately, few of us actually make it big. When fantasizing, we hope that our fame would come from some sheer talent and a dose of good fortune. Rock stars are some of the world's most famous and beloved stars of our generation, known for their musical talent. But fame comes with a downside; when you are a rockstar, your life is no longer your own. From fans to haters, rock stars have to deal with many rumors about everything from their lifestyle to work and relationships. Although rumors are part of the celebrity package, some of these stories can damage reputations and cause emotional harm. If you're curious to find out which rumors about legendary rock stars are more than idol gossip, read on!
Michael Jackson Wrote a Sonic The Hedgehog Song
The King of Pop, Michael Jackson, has been famous since childhood. He left an undeniable and huge mark in both the music world and pop culture world throughout his life, but it's still surprising to learn just how far his influence reached.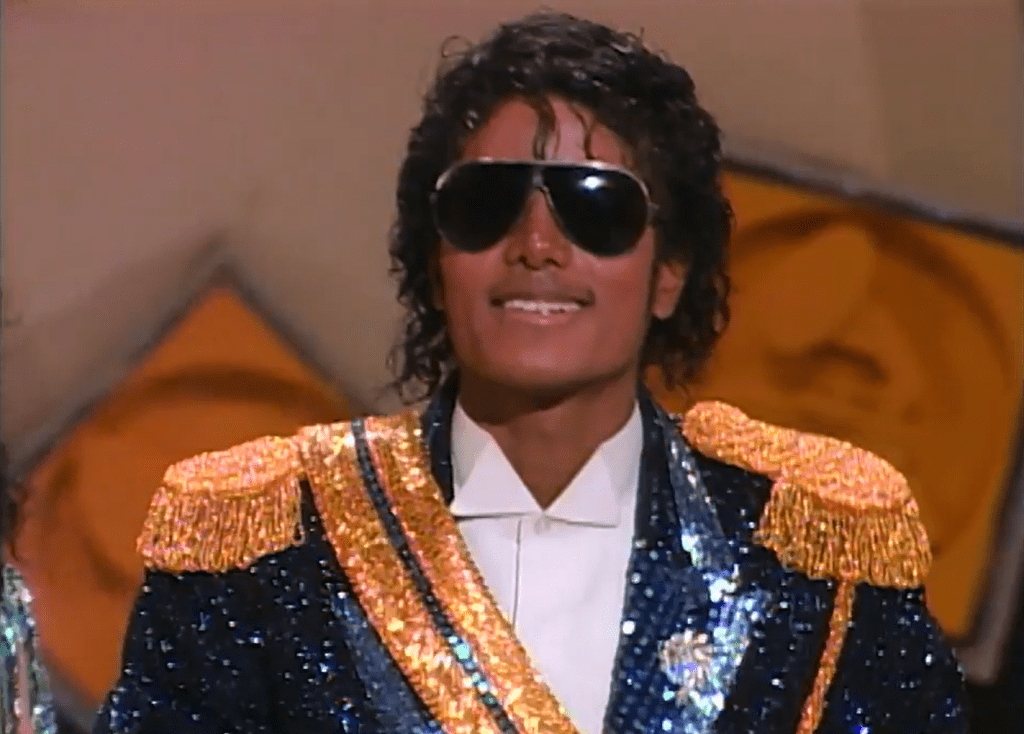 One fan realized that the music on the Sonic The Hedgehog 3 video game sounds very similar to the iconic voice of superstar Michael Jackson. The game composers finally confirmed in January 2016 that Michael Jackson wrote the music for the video game.
Danny Brown Got Some Love on Stage
While we all love when singers and rock stars perform their best on stage, some stars can take it too far. One of those stars was American Rapper Danny Brown. During a performance in 2013, Danny unbuckled his pants and let a fan from the crowd get lucky during the performance.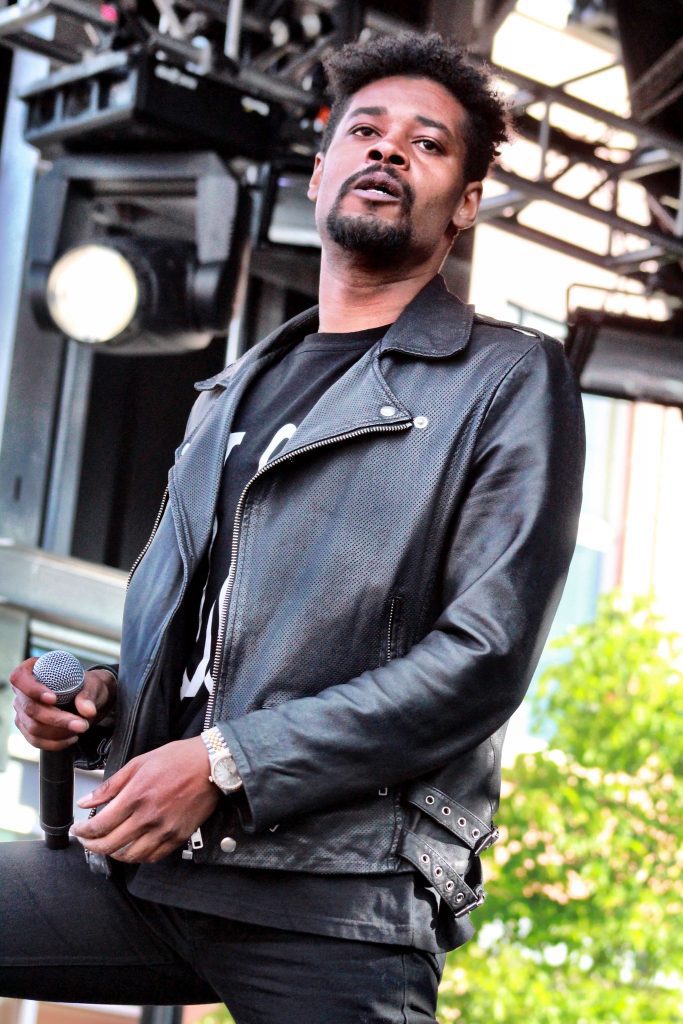 Fans didn't notice, and he sang like everything was normal. While most media houses reported this incident, many fans brushed it off as extreme rumors. Little did they know it was true. Danny Brown ended up being famous for all the wrong reasons.
Rolling Stone Bassist Fell for a 13-Year-Old Girl
Bassist Bill Wyman is another rock star who got into trouble for underage relations. He played in The Rolling Stones from 1962 to 1993. Although most people focus on other band members like Mick Jagger and Keith Richards, bassist Bill Wyman was making headlines for all the wrong reasons.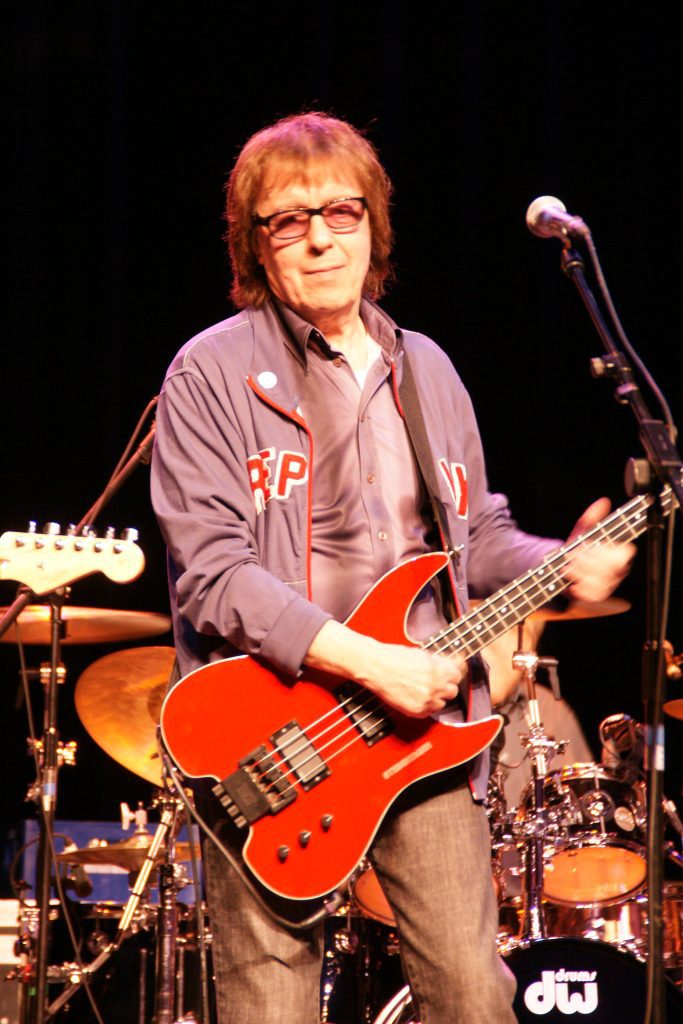 At the age of 52, Bill married Mandy Smith, who was only 18 years old at the time. However, they had been dating since she was 13 years old. She claimed that they consummated their marriage when she was 14, but it only lasted less than three years.
Ozzy Osbourne Biting Winged Animals
Rumors have been going around that Ozzy had a lot of dark aspects to his persona as a rockstar, but some might be true. Most rumors were about him biting the head off a bat while on stage, but this wasn't the first time he went for the head of a winged animal.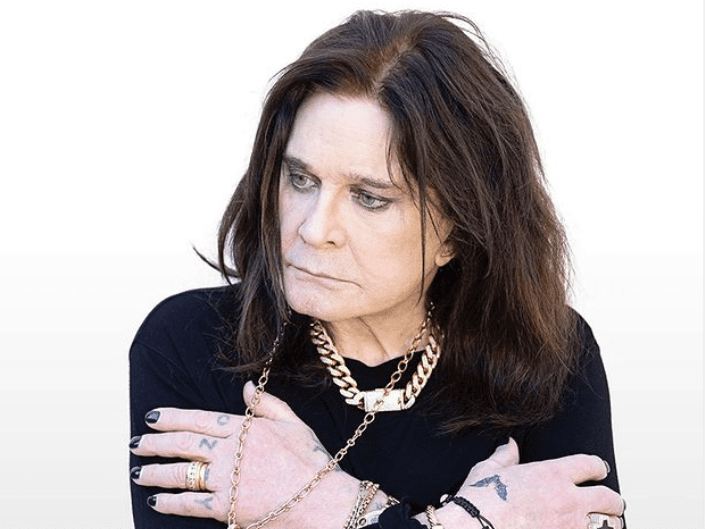 His wife Sharon tells stories that claim he bit off the head of another winged animal as well. During a meeting with Columbia Records in 1981, he bit the head off of a live dove in front of executives. Safe to say, that must have been a horrific experience.
Van Halen Didn't Want any Brown M&Ms
Like all other types of celebrities, some rock stars come with outrageous demands that earn them the 'Diva' title. Most people think that Van Halen's demands to have all the brown M&Ms removed from his dressing is outlandish, but it is actually done as a safety concern.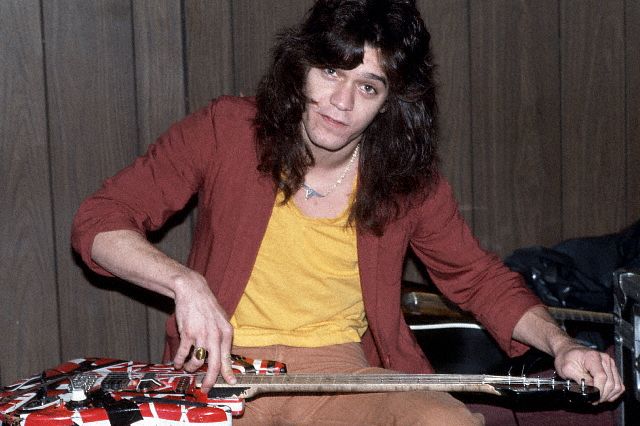 According to his staff, if the organizers could not meet this simple task, they most likely hadn't meant other safety checks and guidelines for their performance in that venue. This was a way to make sure everything from the lights to the stage was done according to their requirements for the show.
David Bowie and Mick Jagger
David Bowie and Mick Jagger are legendary singers who have left an unforgettable mark in the world of music. While David Bowie had his fair share of rumors, one that fans found hard to believe was that he was found in bed with Mick Jagger.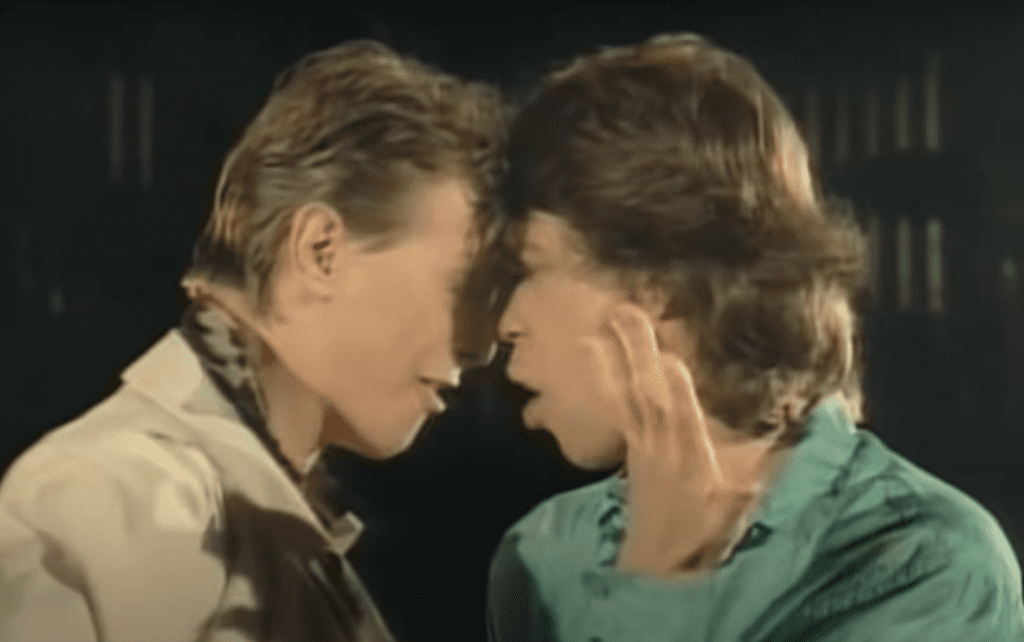 Angie — David Bowie's first wife — claims that he found both singers in a compromising situation. Although she would later clarify that the singers were passed out when she saw them, no one knows whether they were engaging in other activities before blacking out.
Steven Tyler Dated his Adopted Daughter
There are some rumors like this one that we wish were not true. Aerosmith lead singer Steven Tyler used his power to convince the parents of a 16-year-old girl to sign over the custody of their daughter to him. To many people's surprise, they agreed.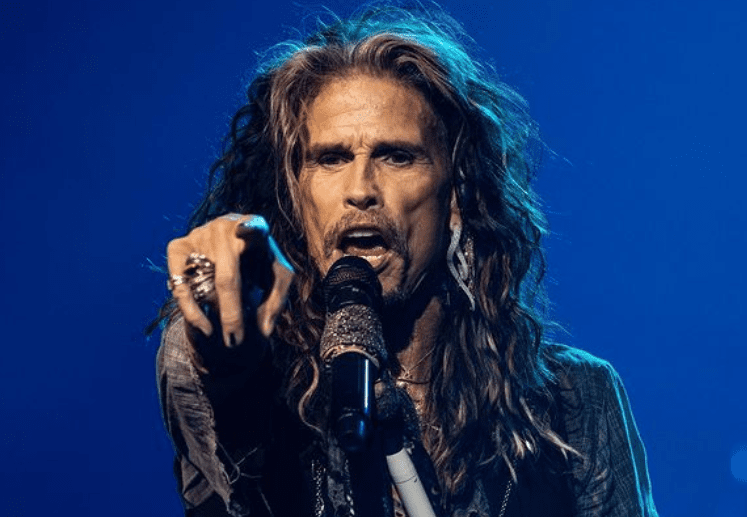 If you're wondering why Steven would want to adopt a 16-year-old girl, it's because he wanted to date her. Steven went on to date Julia for four years before their relationship ended. Julia got pregnant but terminated the pregnancy, which ended their relationship.
Christine McVie's Song about Her Affair
The last thing on your mind when having an affair would be writing a song about it, right? Christine McVie had other ideas. She kept it secret but wrote a song named "You Make Loving Fun," saying it was about her dog.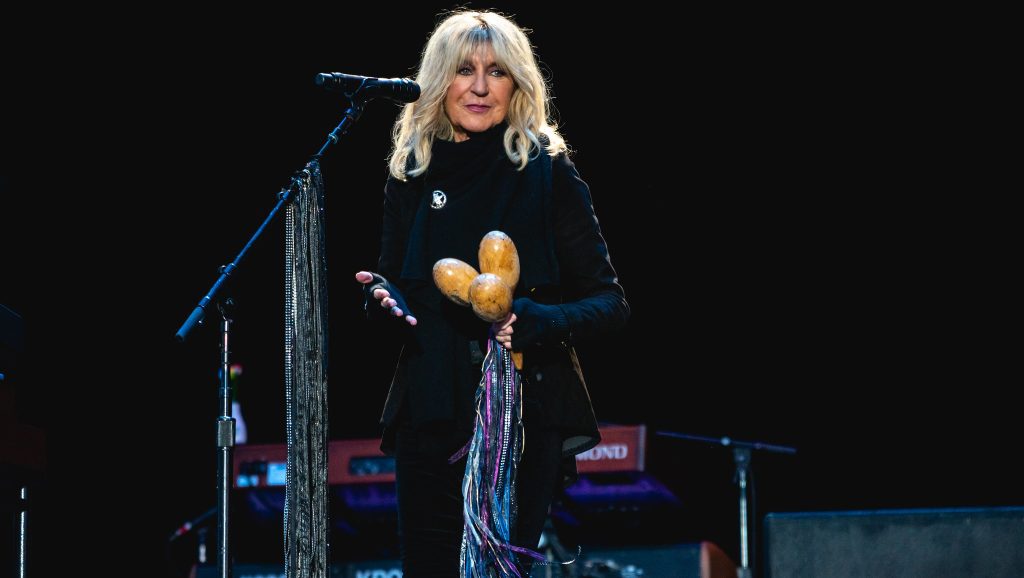 If you hear the song's lyrics, it is clear it wasn't about her furry friend. The song was part of her album Rumors which peaked at No. 9 on the charts. Christine was having an affair with one of the band's lighting directors, Curry Grant.
Van Morrison Recorded 30 Songs in a Day
Here is a rumor that is actually related to a rock star's talent — music. With all the nasty rumors about these legends' lifestyles and extracurricular activities, it's easy to forget they are actually good at their jobs. One of the talented rock stars is Van Morrison.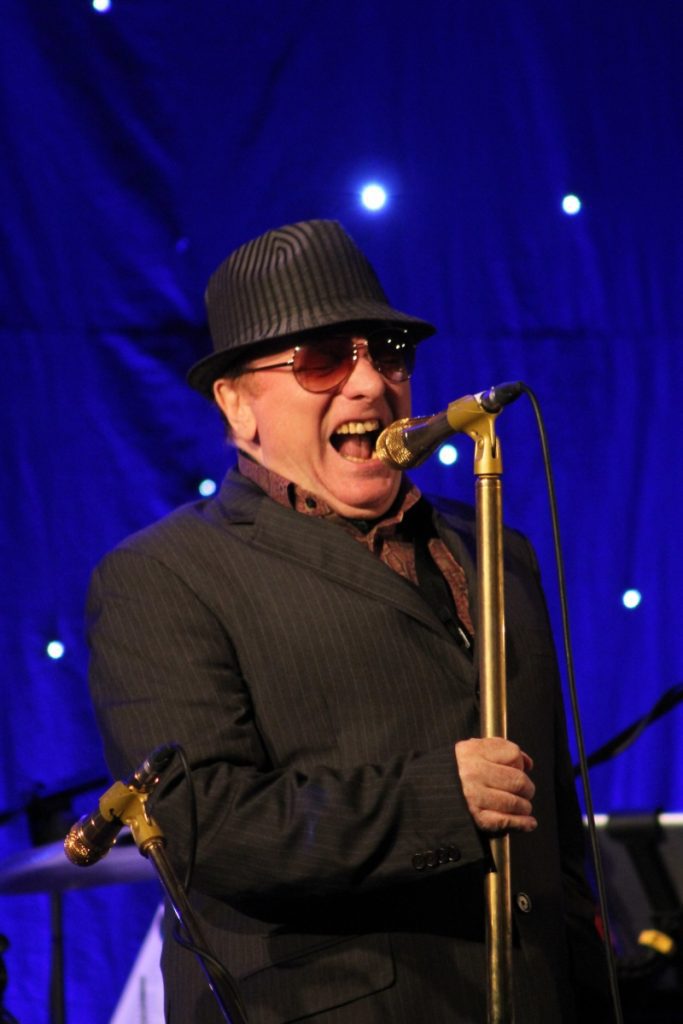 Songwriters can take weeks or months to get the right lyrics and sound. Van Morrison showed his skill by recording 30 songs in a single day in 1967. That year, he was in an unfair recording contract; he did all 30 songs in one go to fulfill the terms of his contract as soon as possible.
The Sounds in Axl Rose's Songs
Axl Rose is the frontman for the popular rock band Guns N' Roses, but he has always had a bad-boy reputation for most of his career. He decided to take things a little further than most when recording "Rocket Queen" on Appetite for Destruction.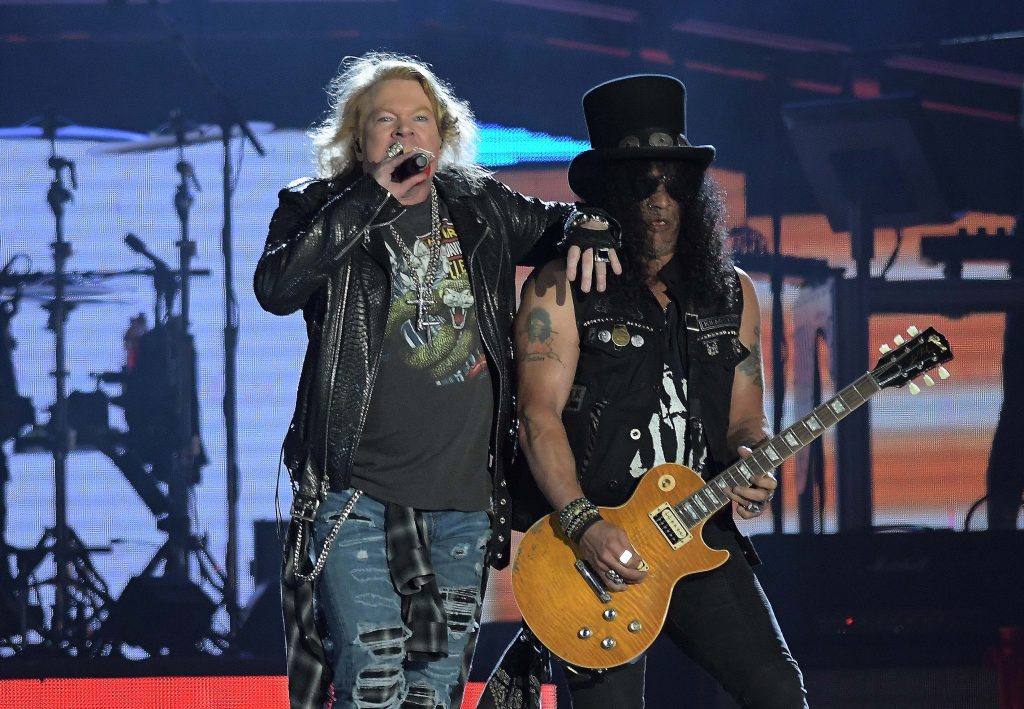 Some of the sounds of the song are from a recording he made in his studio. Axl decided that the song needed a different sound than usual for the break, so he slept with Steve Adler's 19-year-old girlfriend Adriana Smith and recorded it. Yes, the sounds you hear on the track are real.
Ozzy Osbourne Snorting Ants
Another Ozzy rumor that turned out to be true is about him snorting ants. Considering he actually bit off the heads of some winged animals, we aren't really surprised. For most singers and rockstars, touring can be mentally and physically draining. That's why some stars turn to drugs to relieve stress and anxiety.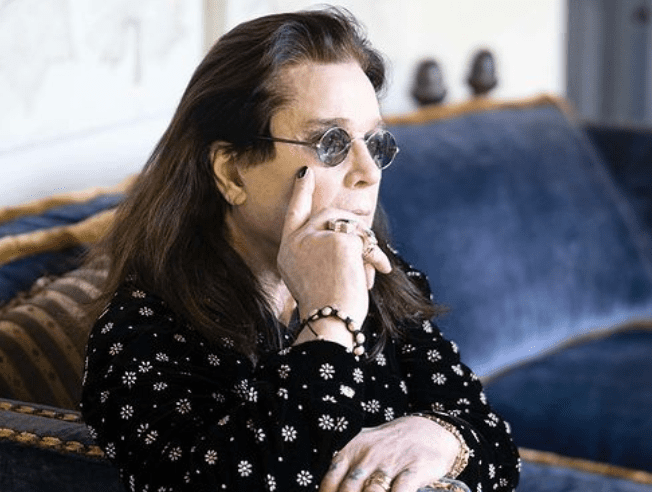 While touring with Motley Crue, Ozzy had a craving for narcotics but couldn't find any, so he went for the next best option — a line of ants. Desperation took him to this point, but hopefully, he got some medical attention because we don't think ants were good for his system.
Prince was a Jehovah's Witness
The rock icon Prince never hid the fact that he was a member of the Jehovah's Witnesses. In the middle of making historic music and inspiring the world, this star found the time to go door to door as a Jehovah's Witness.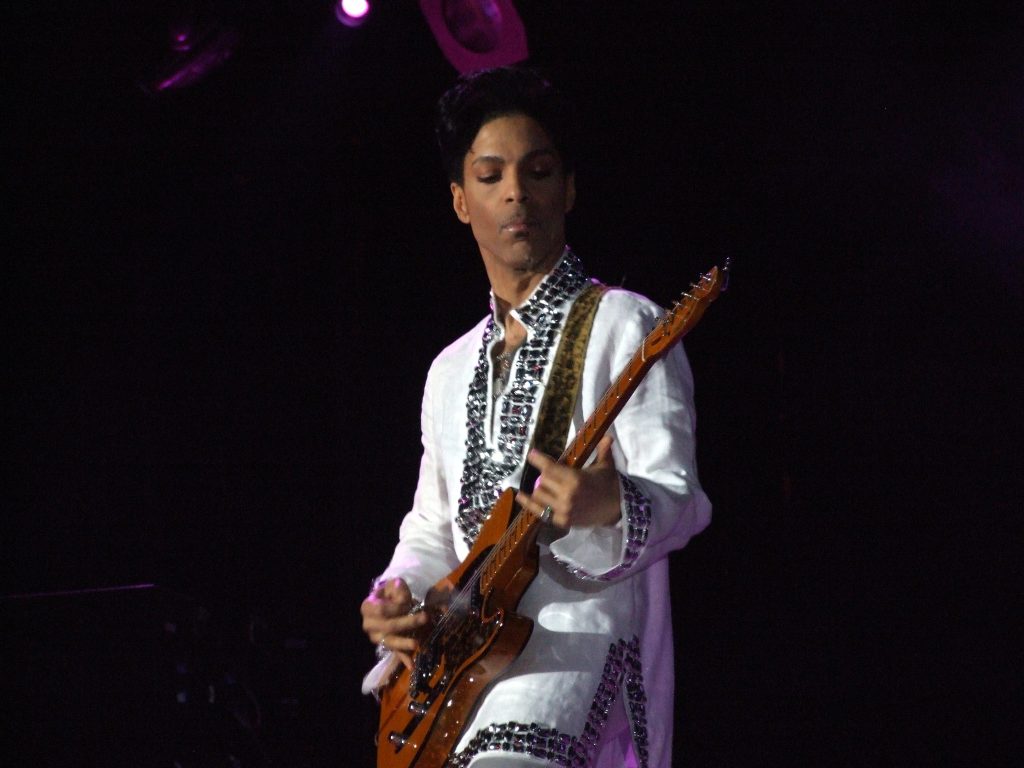 As unbelievable as most fans find this story, many people have come forward over the years saying that he stopped by their house, so this rumor is true. The fact that he would go around spreading the word of God only adds to the mystery of who Prince was.
The White Stripes Weren't Actual Siblings
This rock-duo did the unimaginable and lied to the world that they were siblings. Why? Because they didn't think anyone would listen to them if they were a basic music duo. The music industry is pretty tough, but they went too far and even lied that they were the lastborns of 10 siblings.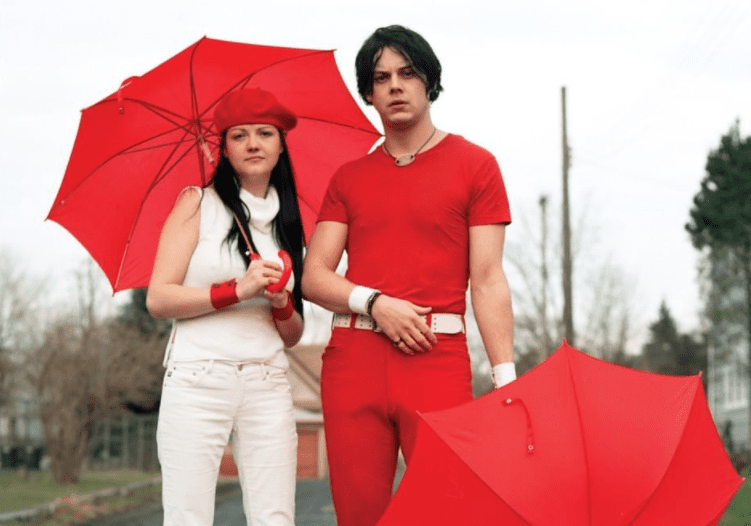 Talk about being creative with the truth. Their sham was uncovered by a reporter who revealed their marriage certificate to the world. The White Stripes members had been married for four years. Although their marriage ended in a divorce, they must have remained good friends to pull all this off.
KISS' Blood Was used as Ink in Their Comics
As weird as this may sound, it is true. The famous rock band KISS was set to get their comic book out, so they went to Marvel. Fans watched history being made as a nurse drew blood from the band members and collected the vials in preparation for their comic book.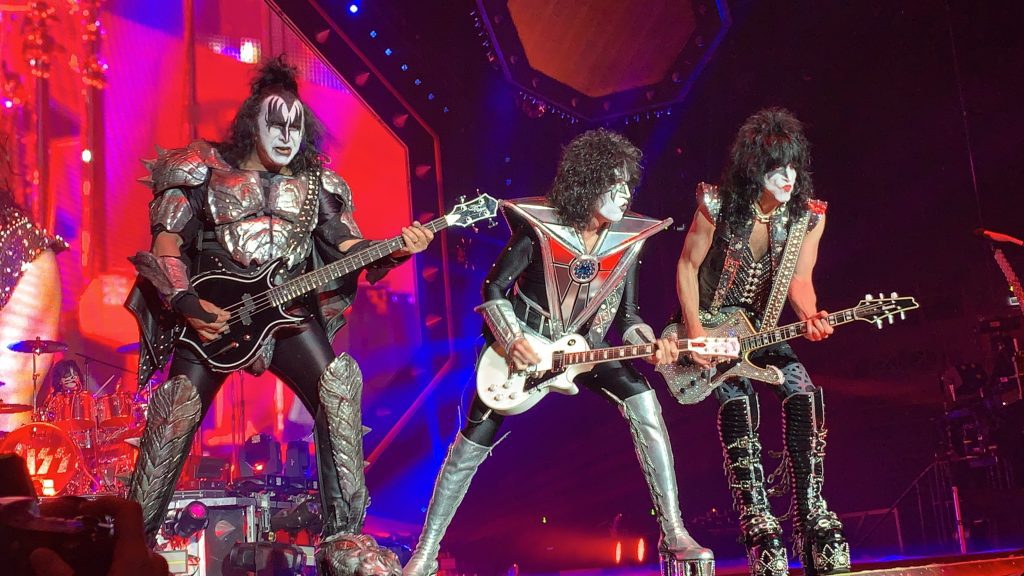 While they looked on, the blood vials were mixed with the ink that would write the pages of their first comic book. The first edition of their comic book is made out of their own blood. If this doesn't scream dedication to your art, what else does?
Bon Jovi Was Sued for $400 Billion
There are endless rumors about people suing celebrities; they are rarely true and are just people looking for their 15 minutes of fame. But this rumor about Bon Jovi happens to be true. Samuel Steele sued Bon Jovi for stealing lyrics to his song "Man, I Really Love This Team."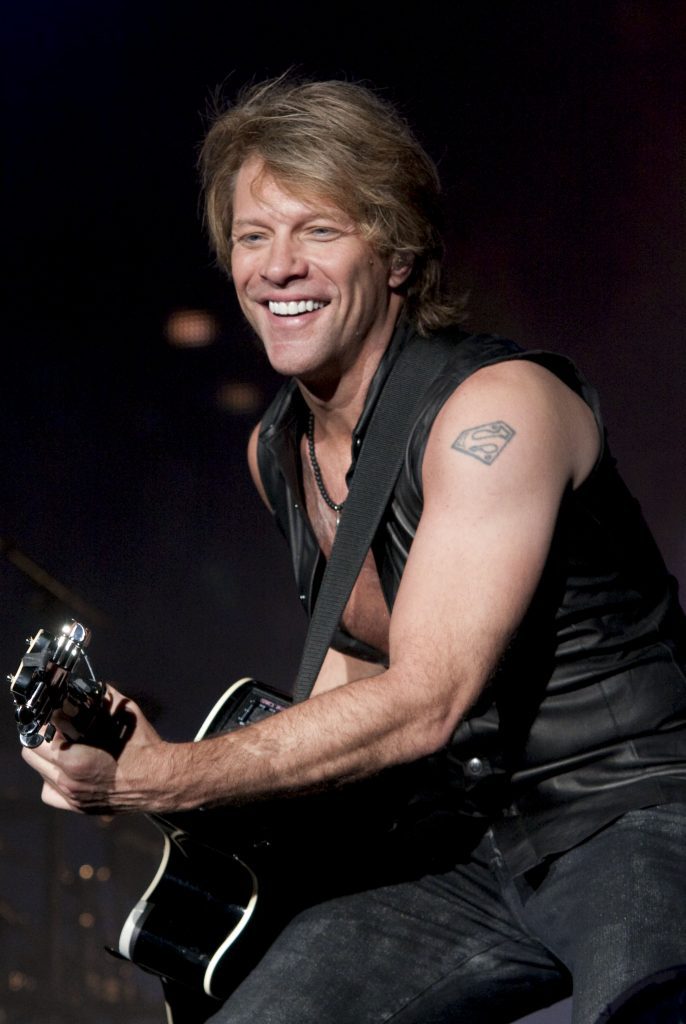 He said the lyrics were similar to Bon Jovi's "I Love This Town." Steele wanted to be paid $400 billion, but Bon Jovi's lawyers managed to get the case thrown out. Even though many people try to sue celebrities to get a paycheck, this amount was out of this world.
Sum 41 Was Sued for Throwing a Hot Dog
Another case involving rock stars that made its way to the courtroom features Sum 41, Michael Sudore, and a hotdog. Michael Sudore attended a baseball game in 2002 where Sum 41 was also performing. The band was also filming footage for their DVD album during the entire performance.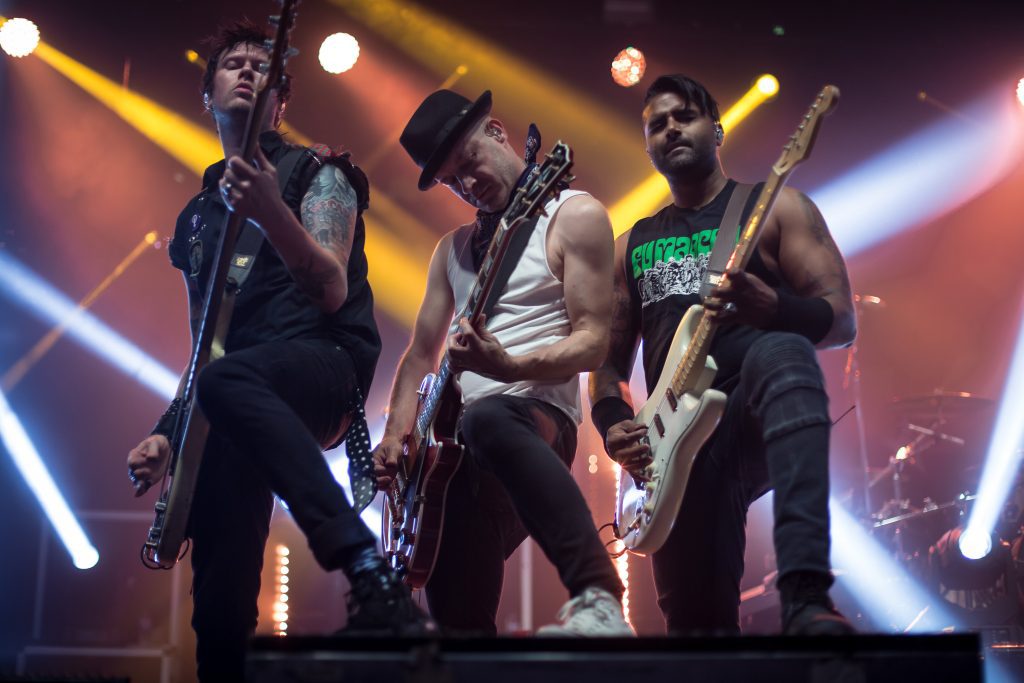 During the show, the band threw a hotdog to the crowd, which hit Sudore. The incident was caught on camera by the band, who later on added it to their DVD collection. Sudore didn't like this moment in his life being shared with thousands of fans. So he sued the band for 6 million dollars worth of damages.
Phil Kaufman Tried To Steal Gram Parsons' Body
With two popular solo albums under his belt, Gram Parsons was one of the biggest names in rock and roll. In addition to his solo work, he was part of The Byrds. Unfortunately, he died due to a heroin overdose during a trip to Joshua Tree.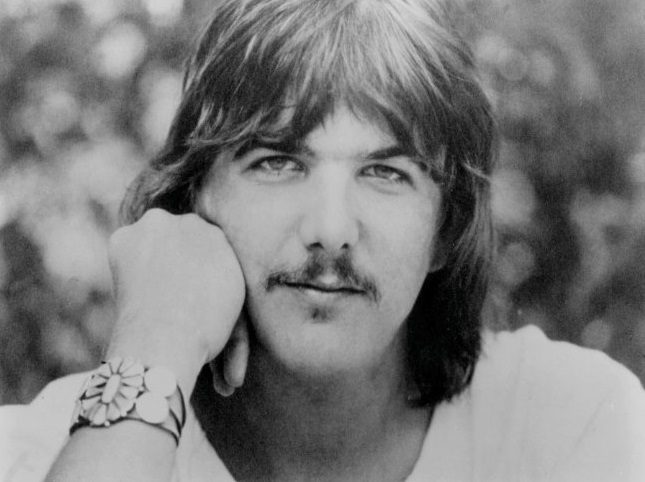 He was only 26 years old at the time of his passing. After his death, rumors started going around that he had made a pact with his friend to spread his ashes in Joshua Tree. The friend tried to burn his body and coffin but got cold feet halfway because authorities were chasing him.
Keith Moon and Mama Cass Died in The Same Apartment
Keith Moon described himself as the greatest drummer in the world. Despite what he thought of himself, he was more popularly known for trashing hotel rooms and alcoholism than his drumming skills. Sadly, he died of a drug overdose in an upscale apartment.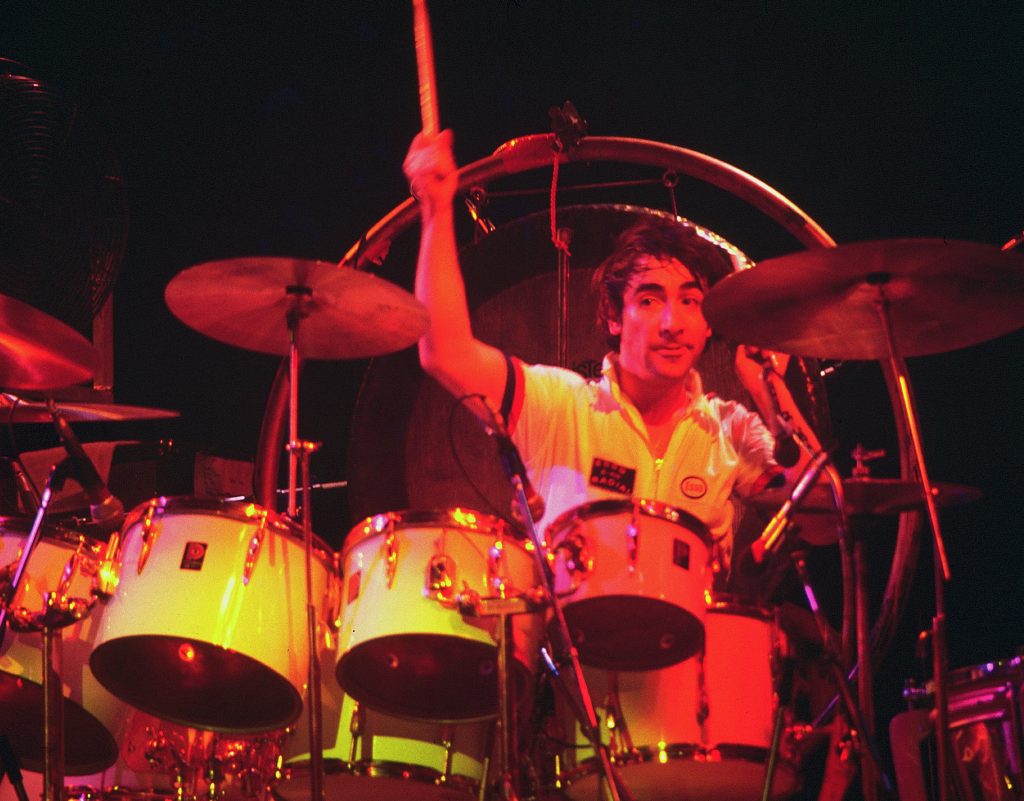 Before he rented the apartment, Keith was informed that Mama Cass Elliot of Mamas and Papas had died there four years before due to heart failure. Moon ignored concerns that the house was cursed and said lightning wouldn't strike the same place twice.
Nikki Sixx Was Once Declared Dead
You've probably heard that Nikki Sixx rose from the dead. This rumor is sort of true. Nikki was the bassist for Motley Crue, and he struggled with drug addiction during his time in the limelight. In 1987, the bassist was pronounced dead in an ambulance while being rushed to the hospital.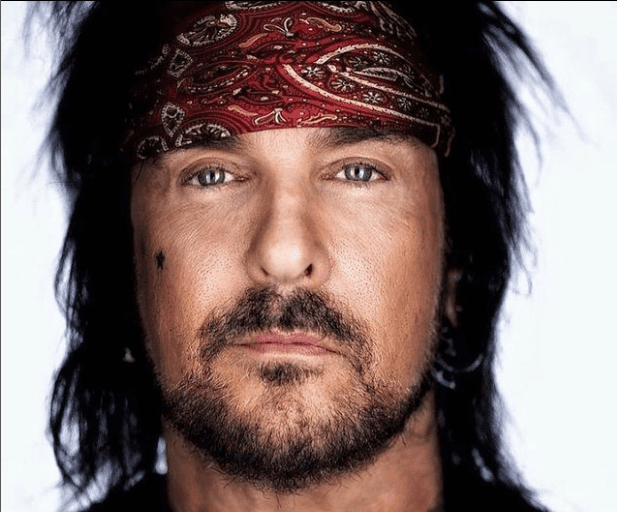 Nikki had overdosed on heroin and lost consciousness. This only added to his fame, with the rumors spiraling into claims that he had resurrected himself. Other rumors claim that even after he left the hospital, he kept on abusing drugs. This near-death experience must not have taught him much at the time.
David Bowie Doesn't Remember Recording Station To Station
David Bowie is a singer, actor, and pop culture icon who had tons of hit songs that made him one of the greatest rock stars of our time. In January 1976, David Bowie released his 10th studio album, Station to Station. But did you know he hardly remembers making this album?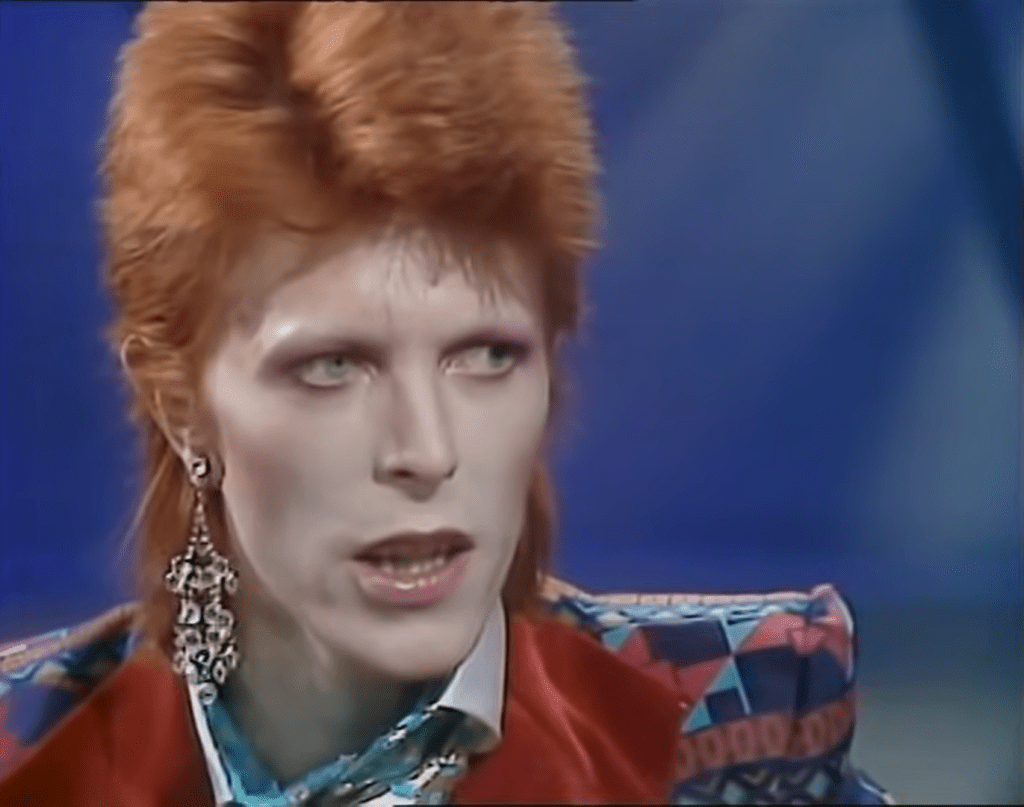 Later in his life, David would recall only having flashes of making the hit album. This was probably because he was in a state of cocaine psychosis while creating the beloved record. With a successful career spanning over five decades, it's no surprise he forgot some things along the way.
Iggy Pop Gave His Girlfriend's Dogs Drugs
Iggy Pop is an American musician and songwriter famously known as The Godfather of Punk. Like other rock stars, he had a reputation for being reckless and uncaring even to animals. His ex-girlfriend confirmed the rumor about Iggy giving dogs drugs.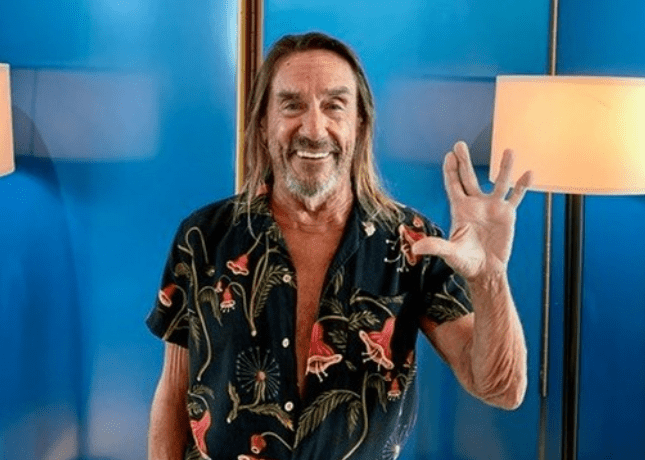 Iggy confessed to his ex-girlfriend that he took Valium and, in a lapse of judgment, gave the same to her dogs. He swore that he had no ill intentions, but it's hard to believe when talking about Iggy. It's possible he might have also made a mistake and didn't mean to cause any harm to the dogs.
Jerry Lewis Married His 13-Year-Old Cousin
Yes, you read that right. In 1958, Jerry Lee Lewis was bound to take over as the next pop star during his British tour in May. Despite warnings against it, he married his cousin Myra Gale Brown who was 13 years old that same year.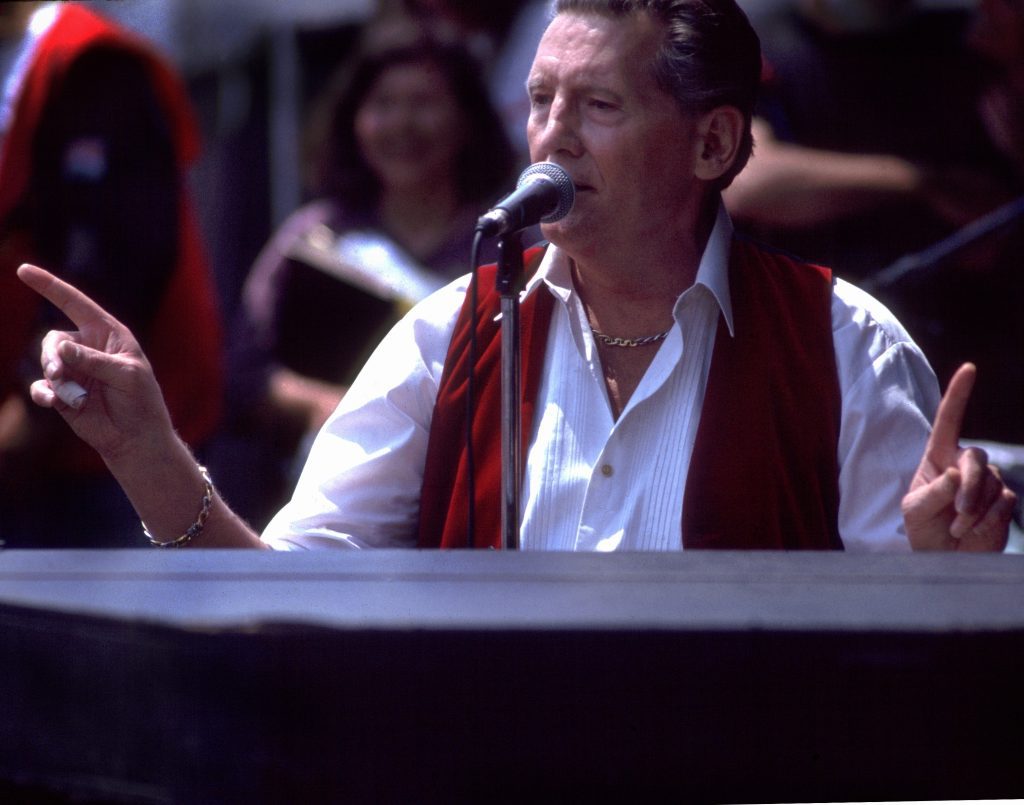 Jerry was twenty-three years old and just about to become a breakout star. Elvis Presley had recently joined the army, so there was room for him to take over as a rock & roll star. When fans found out about his marriage, they were repulsed, and his British tour was canceled.
The Fall of Gary Glitter
Another horrific truth that made its way onto our list is about the artist Garry Glitter. With over 20 million records sold, Garry was a certified legend from the '70s with fans all over the world who attended his sold-out arena concerts.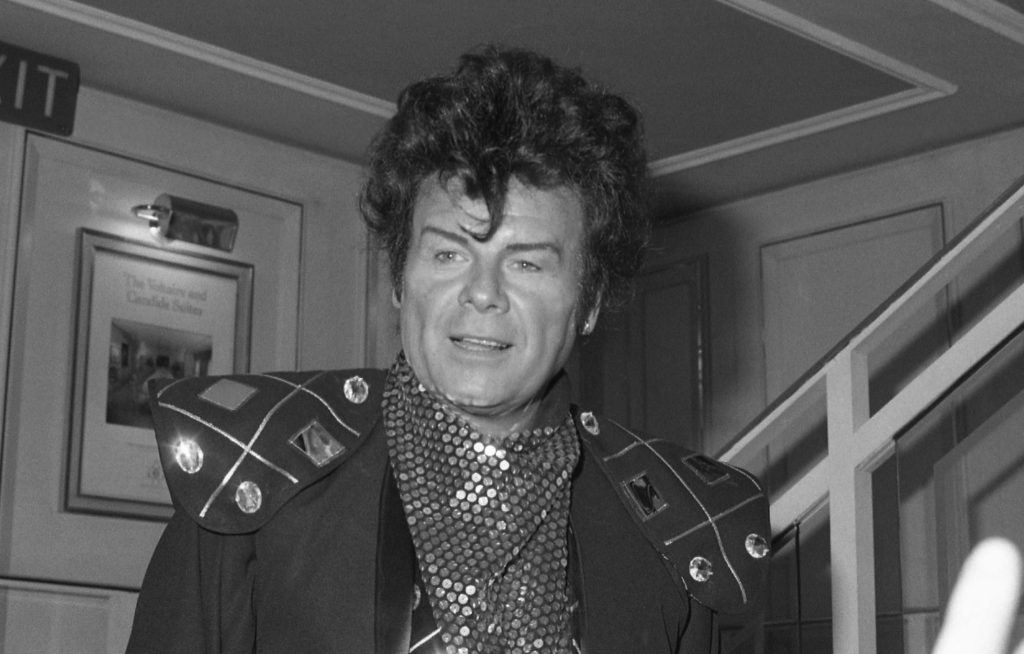 In the '90s, it came to light that for most of his music career, he was abusing girls and women. He ended up losing everything, including the fame and glitter he once enjoyed. He is now serving a 16-year sentence in Portland for sexual assault charges.
Elvis Presley Used to Wear an Anti Drug Badge
During Nixon's time as President of the United States of America, a serious drug problem swept the nation. Nixon proclaimed war on drugs to try and salvage the situation. One person who showed his support to the president was rock and roll legend Elvis Presley.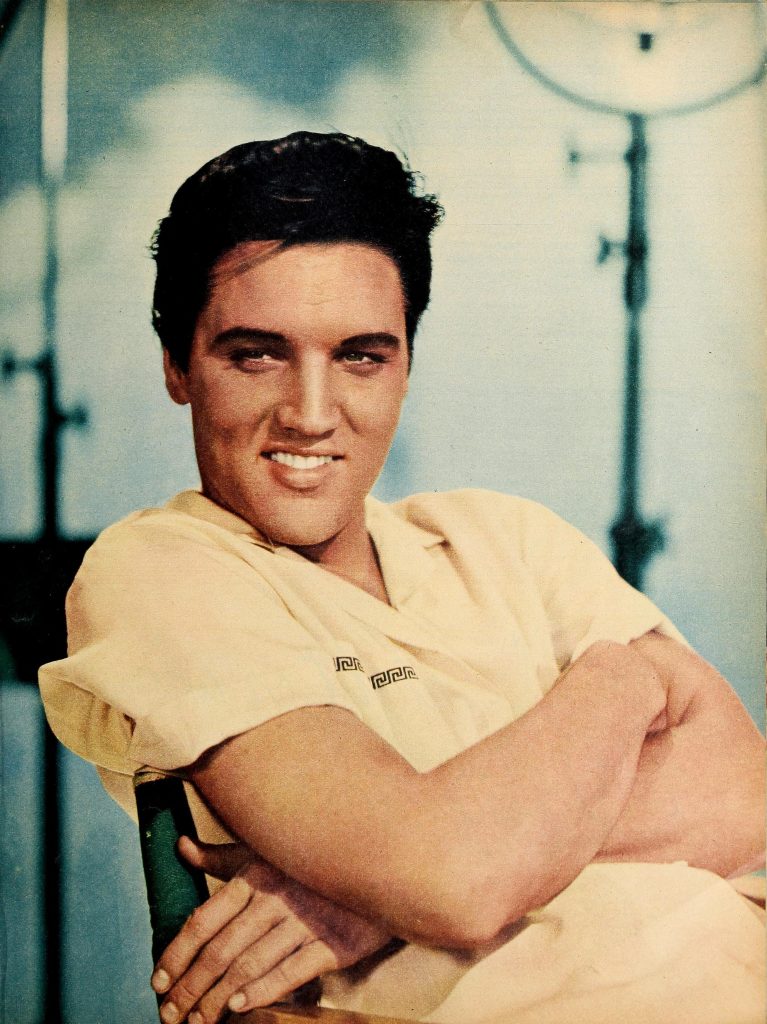 His support for the war on drugs earned him favor with the president, who gave him the anti-drug badge. This was ironic because Elvis saw the badge as an opportunity to travel with drugs to different states without getting into trouble with the law.
The Beatles Started in a Strip Club
All great people start from somewhere before they get their big break and become legends. The Beatles' story isn't any different. This legendary band played sets in strip clubs for almost five hours a night when they were starting out.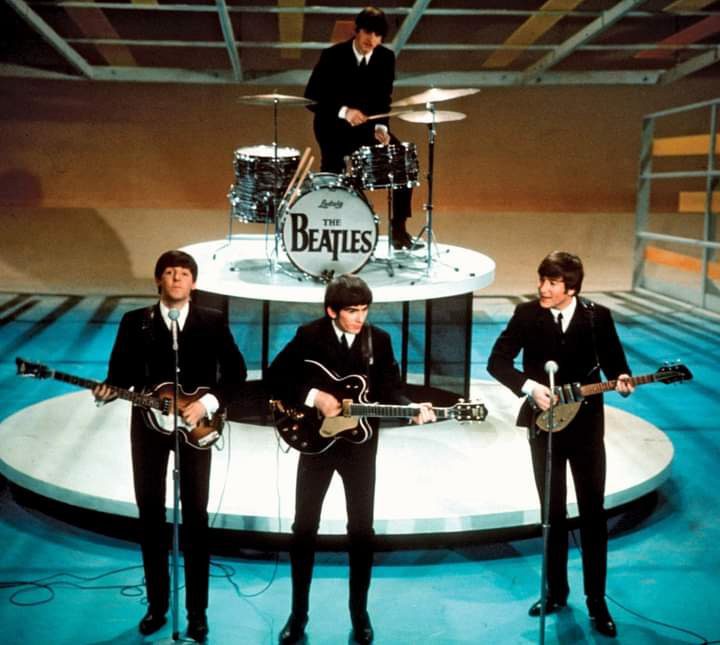 Imagine going from strip clubs to selling millions of records globally! Unfortunately, they abused substances to cope with the stress of working long hours. As wild as this rumor might have sounded at the time, it's true they had to play long sets when they were in the music scene.
Iggy Pop's Horrible First Solo Show
Here's another Iggy Pop rumor we wish wasn't true. The Godfather of Punk was a great musician, but his antics sometimes overshadowed his talent. Iggy pushed his guitarist to whip him multiple times during his first solo performance before turning on his adoring crowd.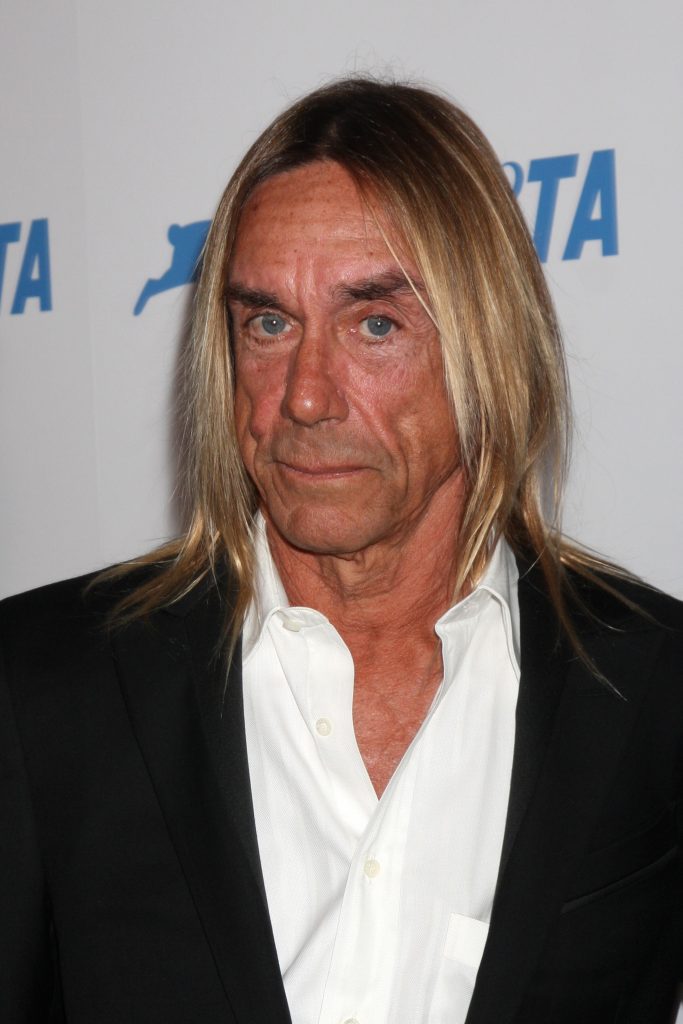 He took a cutting knife and asked the crowd of fans whether they wanted to see blood. The crowd cheered him on, and Iggy attacked an unwilling audience member. These horrific stunts didn't do much to reduce other rumors about the star.
David Bowie's Different Eye Colors
Most people think that David Bowie's different eyes were caused by a condition called heterochromia, where you have differently colored irises. The real truth about his eyes has more to do with a fight that happened in 1962 over a girl. It sounds cliche, right?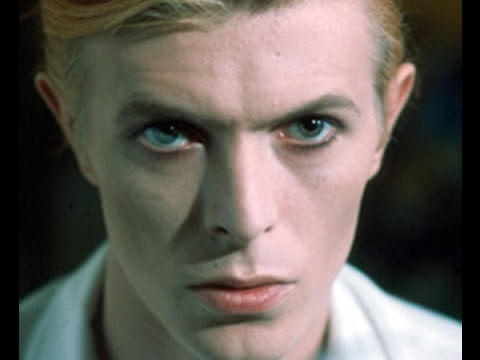 He got into a fight with his artistic partner George Underwood and was punched in his left eye. This punch paralyzed his eye muscles which made his iris contract. His eyes were still the same color but ended up being different sizes. That's why you can't tell his eye color is different from the pictures of his early life.
Keith Richards Doesn't Sleep
As powerful as the human body is, it still needs rest to function. But rock legend Keith Richards didn't think so at some point in his life. Keith says that in 1978 he was awake for five days recording the song "Before They Make Me Run."
While the sound engineers would take shifts to nap in between the recordings, he was awake the entire time. And this wasn't the only time he went without sleep. On another occasion, Richard stayed awake for nine days but unfortunately suffered serious injuries as a result. Maybe this star doesn't need the same amount of sleep we do.
Charles Manson Was a Member of the Beach Boys
The Beach Boys are one of the most iconic All-American rock bands. They have been active since the 1960s and became popular for inventing the California sound. Their fun-loving and friendly image is a vital part of their identity, but it has an odd connection with the infamous Charles Manson.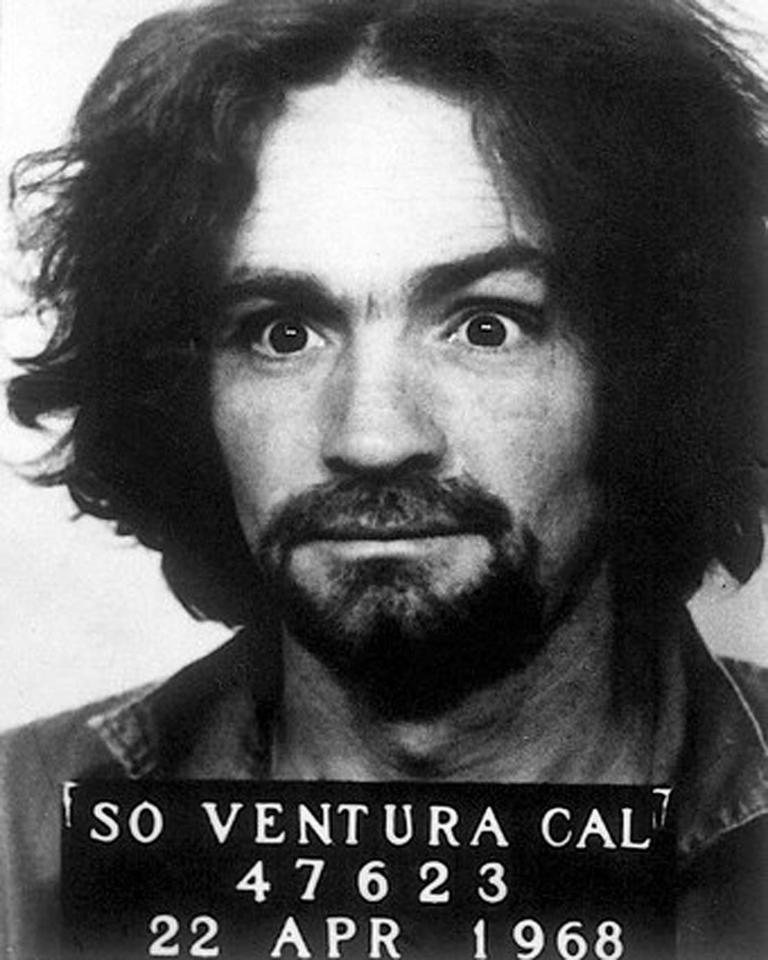 Cult leader Charles Manson was invited to the band's home studio by their drummer Dennis Wilson. During their jam session, they worked on a song written by Manson. Although Wilson changed different aspects of the song, it still made its way to the Beach Boys album, but he didn't credit Charles Manson.
David Bowie Brought Iggy Drugs in the Hospital
Sadly, most rockstars suffer from drug addiction at the height of their careers. Different factors like pressure or stress could be what pushed stars like Iggy into severe drug addiction. He checked himself into a California Hospital to get clean, so he could resume his musical career.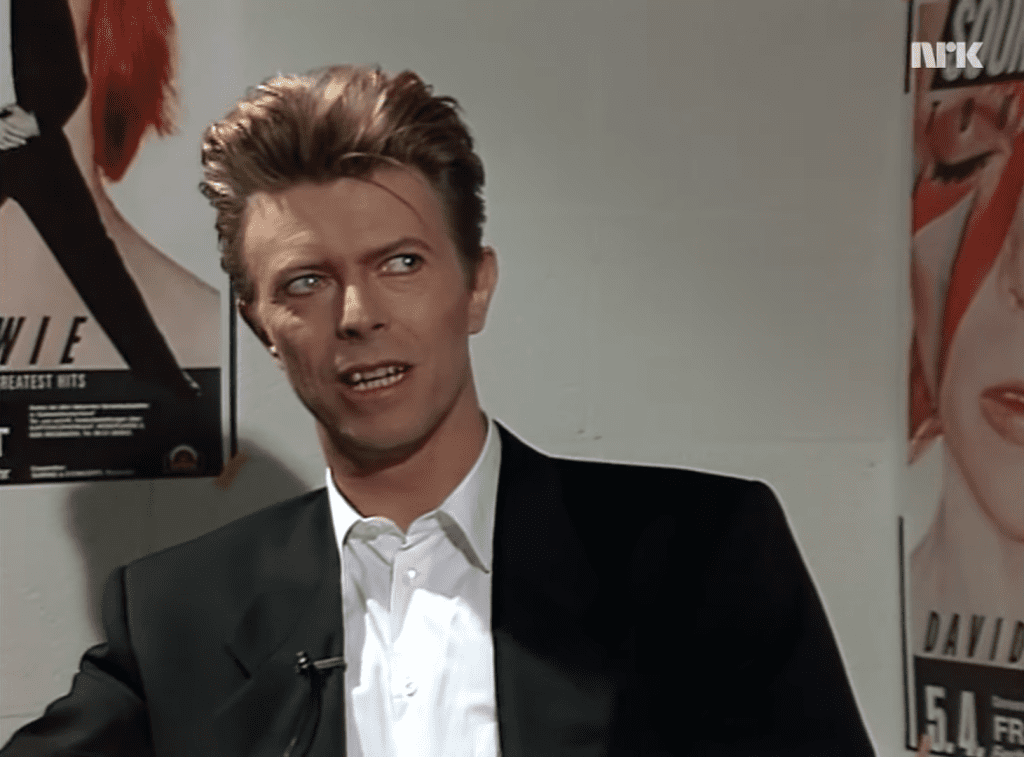 But with a friend like David Bowie, that wasn't going to happen quickly. David brought Iggy some drugs because he assumed Iggy would need them to feel better. Although he was trying to be a good friend, he should have found out why Iggy was in the hospital first.
The Problems Within the Phillips Family
The rumors about rock star John Phillips and his family turned out to be true. When Mackenzie alleged that she had a 10-year incestuous relationship with her father, it sent shockwaves around the world. Mackenzie Phillips confirmed the rumors in her book, but John passed away in 2001, so he couldn't confirm or deny the allegations.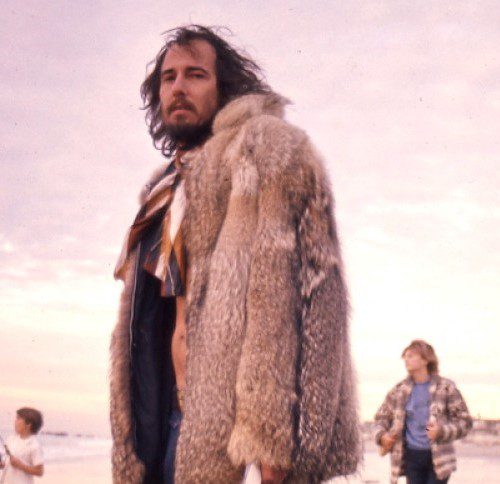 In her book, the former child star wrote about her life surrounded by drugs and arrests with her late rock star father, John Phillips. Fellow bandmate Denny Doherty knew about it and said he was horrified about what John had done.
Willie Nelson Will Do Anything for This
Before marijuana was legal, many artists wouldn't reveal they used the drug recreationally. Although this rumor about musical icon Willie Nelson might sound like fiction, it isn't. Willie Nelson confirmed that he once ran into a burning building to get his stash of marijuana.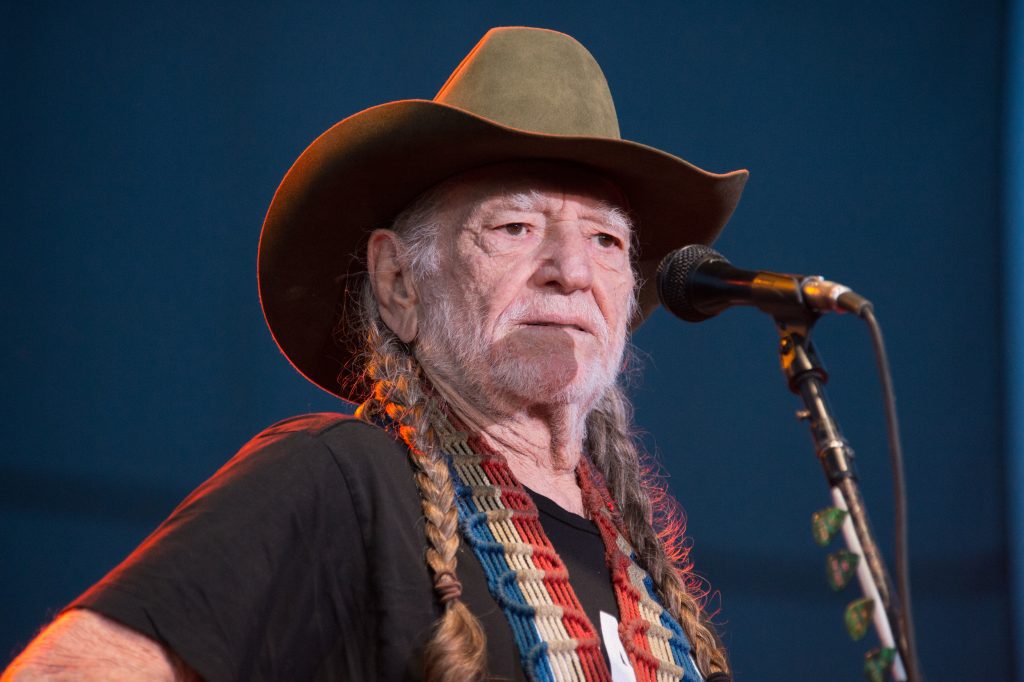 Would you risk your life for the same? Well, Willie confirmed this rumor to be true. He later clarified that they would likely report him to the police if the firefighters found it first. Luckily, this incident happened before he became a famous musician.
Fishing Trip with Led Zeppelin Gone Wrong
English rock band Led Zeppelin is known for famous songs like "Stairway To Heaven," but most people remember the band because of the 'Mud Shark' rumor. In 1969, Led Zeppelin, Vanilla Fudge, and their respective entourages performed sexual acts with a fish that you wouldn't believe if it wasn't confirmed.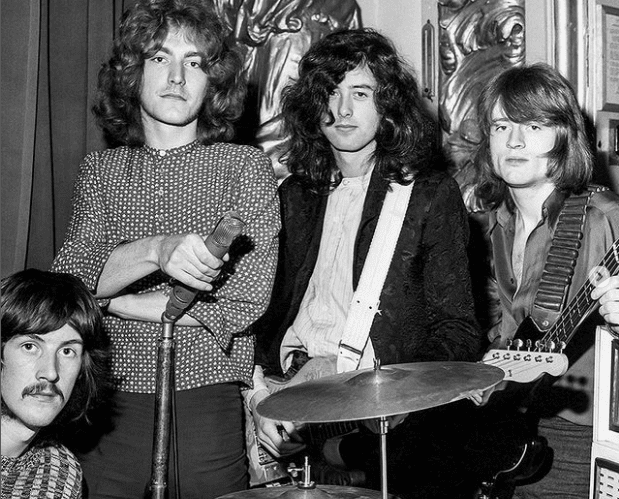 According to these rumors, they pleasured a groupie with a fish they caught from the bay. While the story got the group a lot of buzz in the '80s, many didn't think it was true. An unpublished Zeppelin biography confirmed the details about what exactly happened during the 'Mud Shark' incident.
Tupac's Friends Smoked His Ashes
Tupac Shakur sadly passed away at the young age of 25. Even at such a young age, he left his mark in the hip-hop world, and many people were saddened by his untimely death. These included his posse, The Outlawz, who decided to honor the icon in their own special way.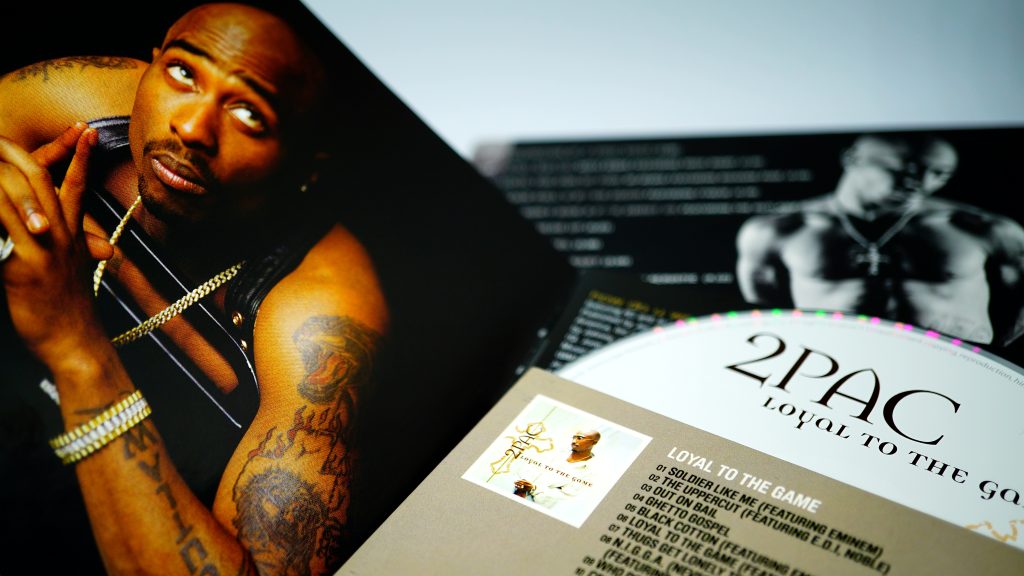 Most people would create a foundation or plant a tree in his honor, but his posse had another idea of celebrating the late artist. They found a unique way to celebrate the fallen rapper. They were inspired by his lyrics in "Black Jesus," in which Tupac sang "last wishes, smoke my ashes."
Rick James Debut on American Bandstand
One of Rick James' earliest solo appearances was on American Bandstand. This was iconic for his career, but one thing most fans noticed after the show was the rocker was high on something. Aside from how he behaved on the show, he appeared to have a cocaine drip going on.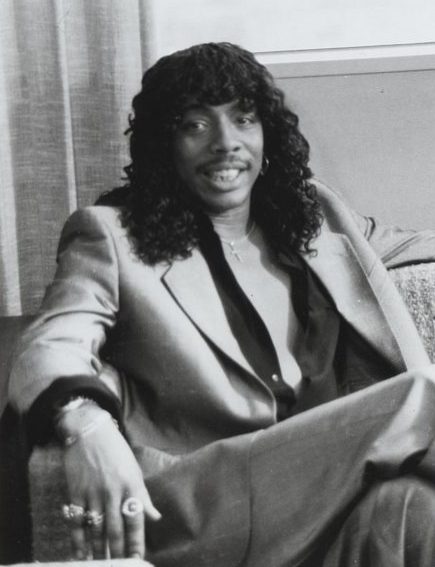 Over the years, many people speculated whether he was really high or not. When Ricky James released his autobiography, this rumor was confirmed as true. In his book, he admitted that he started sniffing and wiping himself until it was obvious what was happening to the millions of viewers.
The Origin of Marylin Manson's Name
Marilyn Manson is an American singer who is famous for his '90s music. With his goth-like public image and albums with titles like the Antichrist Superstar, many saw him as a negative influence on young people. His professional name might sound familiar because it comes from the names of two other famous people.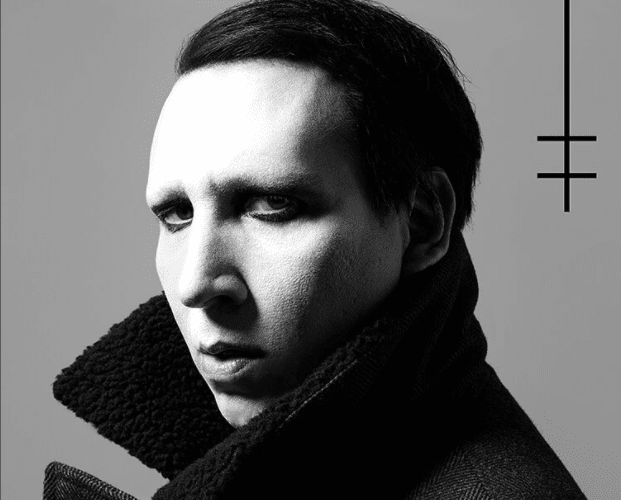 He got the name by combining the names of famed actress Marilyn Monroe and infamous cult leader Charles Manson. He did this because he viewed the two people as iconic figures of the 1960s. The band decided to stick with the name, but the singer's birth name is Brian Hugh Warner.
Prince Had a Son Who Passed Away
Prince was an amazing artist and human being who suffered a terrible loss that most people don't know about. After the passing of this global icon, his ex-wife Mayte Garcia revealed that they had a child together during their marriage. Sadly, their son passed away while he was still an infant.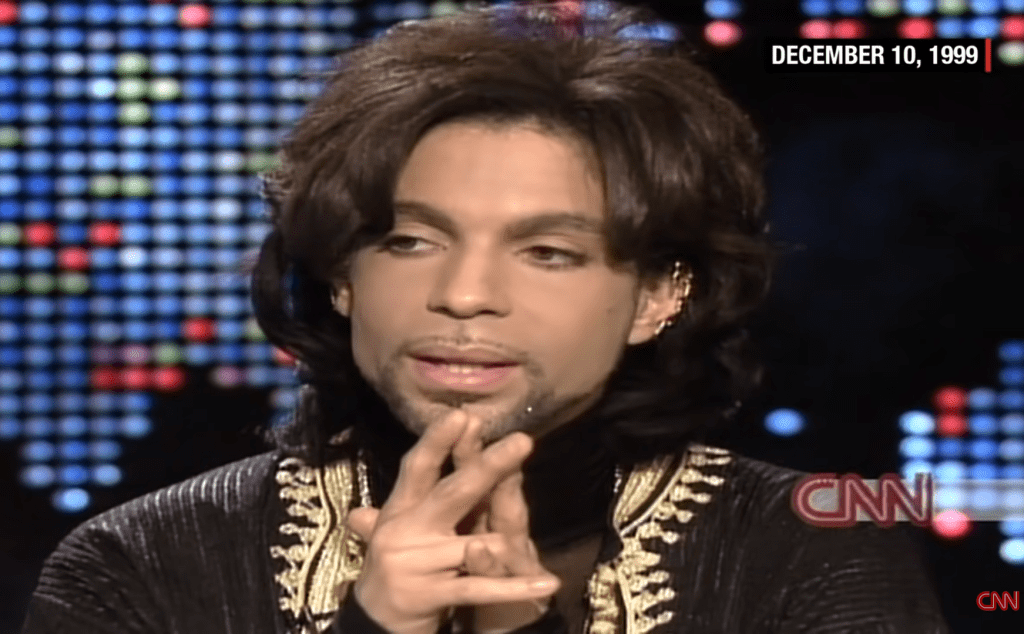 The couple named the child Amiir Gregory Nelson. Sadly the child was born with a rare disease that caused deformities and only lived for six days. The grief put a strain on their romantic relationship, which later led to the end of their marriage.
Iggy Pop's Amplifier Antics
A lot of what Iggy Pop did can be brushed off as simple rumors, but it's clear his behavior landed him in trouble many times. During a 1970 performance at Ungano in New York, he was about to sing but instead started losing his lunch all over the stage.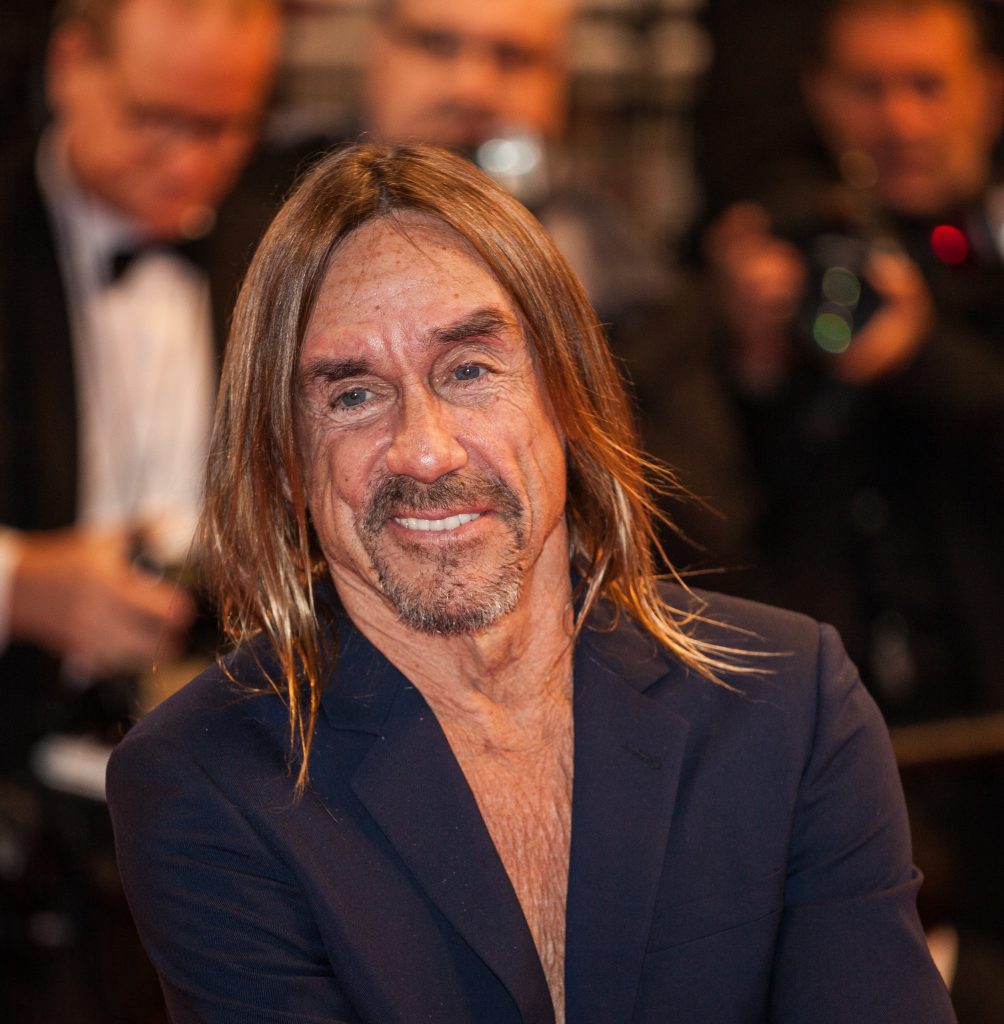 This wasn't the end of his weird behavior during the performance. He exposed himself to the stage and the nearby amplifiers. He also dragged Geri Miller (Andy Warhol's companion) across the floor by her chair. Iggy had some of the wildest rock and roll performances anyone would attend.
The Death of John Bonham
From these rumors, it's clear that drugs and alcohol were intertwined with the world of '70s rock and roll. Most rock stars took it too far, costing them their lives, such as John Bonham. He was Led Zeppelin's drummer, a popular band constantly surrounded by women and alcohol.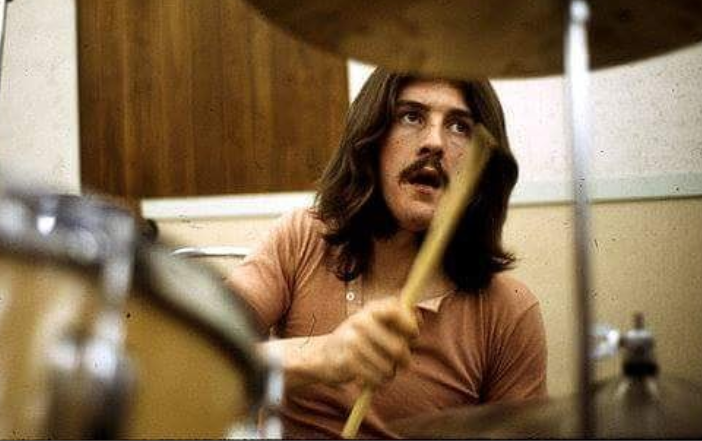 When he died in 1980, the drummer was found with an equivalent of 40 vodka shots in his stomach. Apparently, while at rehearsals, he was doing quadruple shots and could still play the drums. Sadly this rumor turned out to be true.
Lemmy Kilmister Swapped Girlfriends With His Son
The Motorhead star is rumored to have swapped girlfriends with his son, who he fathered with a British girl in the '60s. He became a part of his son's life when he was six years old. The rockstar says that he became closer to his son because of exchanging women with each other.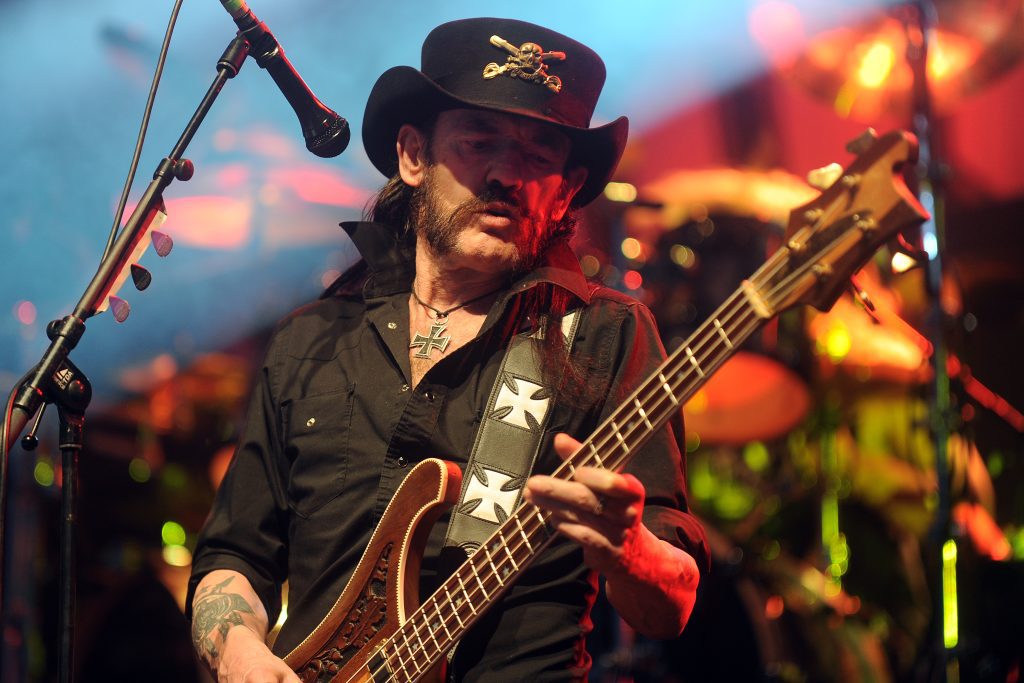 While he was speaking with The Sunday Times Magazine, he said that he'd been a part of Paul's life, and he wasn't sure whether he was a good dad or not, but he thought he was okay. He added that they swapped girlfriends a couple of times to bring them closer together.