Love In Color: 35+ Inspiring Interracial Couples In The Entertainment Industry
By Isabel K August 15, 2023
---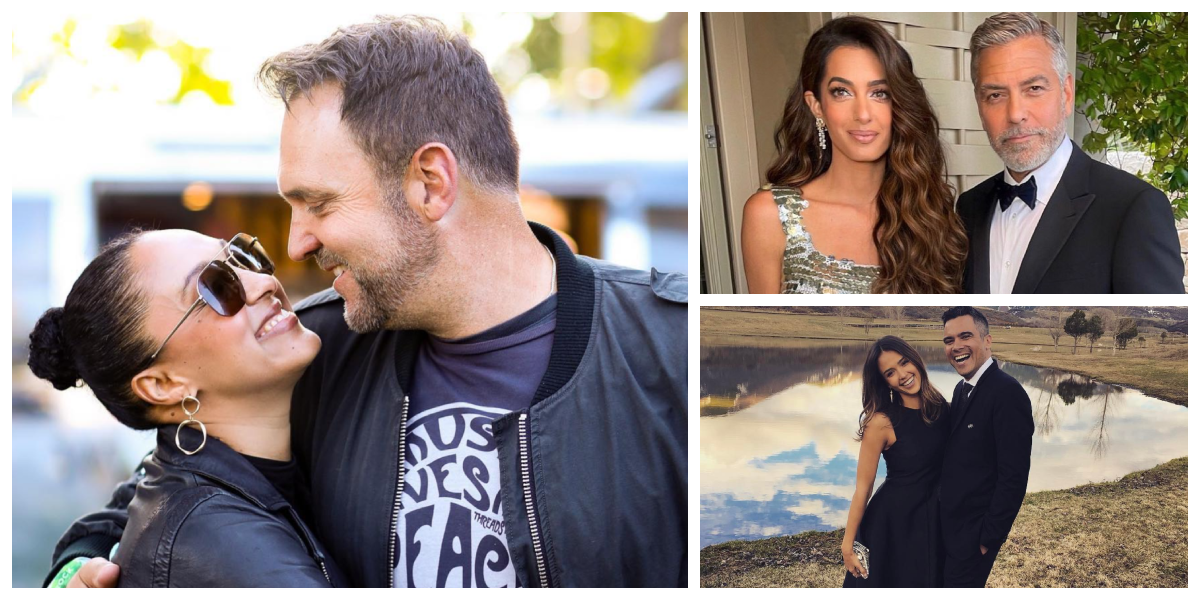 Celebrity couples are a cause for sensation in the entertainment industry. Whether it's a funny story of how they met or how unique their relationship is compared to those we're used to, we just can't seem to get enough! That said, interracial relationships seem to get even more attention. That's mainly because of their different ethnicities, cultural or racial backgrounds, which so many other couples can relate to.
But despite the occasional scrutiny and negative attention, some have prevailed and even created beautiful and loving families. Though they face backlash in the industry, many have proven that their love will always triumph no matter what the public thinks. From Tennis legends to musicians and actors, here are 40 interracial celeb couples, past and present, we can't get enough of.
1. Chris Noth and Tara Wilson
Chris Noth is a charming actor known for his roles in shows like Law and Order, The Good Wife, and his unforgettable role on Sex and the City as "Mr. Big." His roles have made him famous worldwide, but he is also a married man with a beautiful wife named Tara Wilson.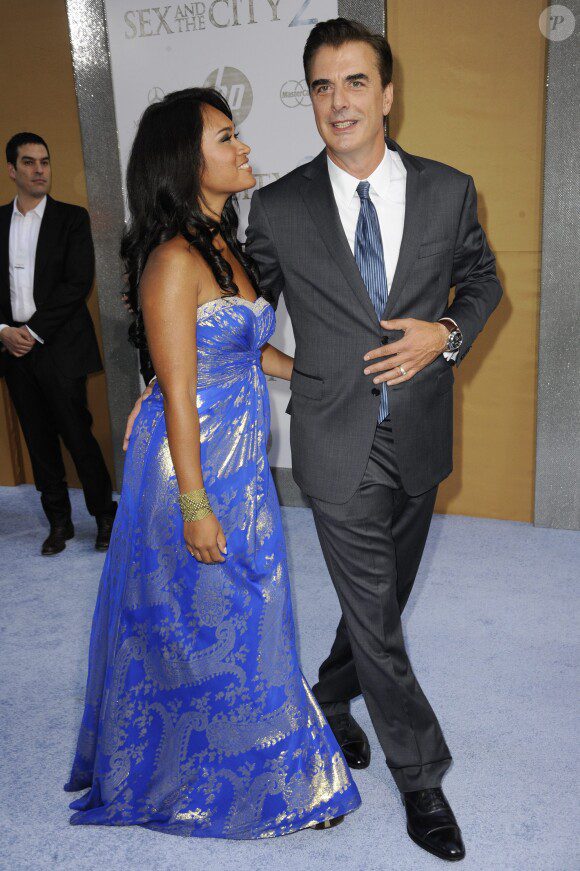 They married in 2012 and now own a beautiful house in Canada. While Tara is Canadian, her family is from the Philippines. He has Irish roots and believes the world is moving forward and has become more accepting of a racially ambitious society, which is good for their son.
2. Nick Lachey and Vanessa Lachey
Nick and Vanessa Lachey are the definition of a power couple. Nick started his career as an actor and singer in the boy band 98 Degrees, while Vanessa is a former beauty queen and model. They now host the show Love is Blind on Netflix.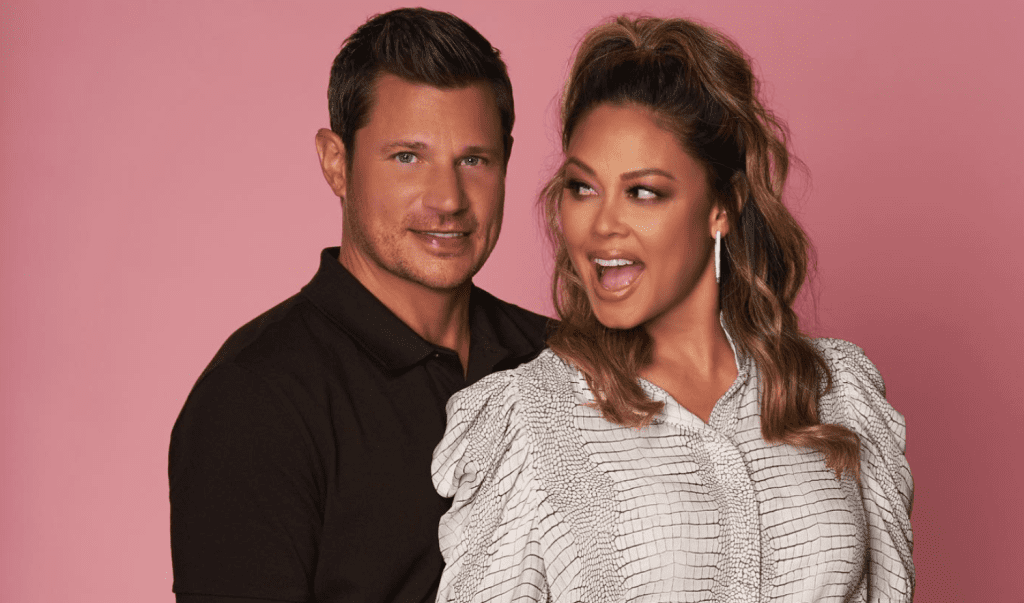 Nick's family is originally from Europe, while Vanessa has roots in the Philippines from her mother's side, and her father has Italian/Irish roots. Despite all that, they seem to have hacked their way into marital bliss and reality TV success.
3. Eve and Maximillion Cooper
Rapper, actress, singer, and songwriter Eve is a legend in the music industry because of her chart-topping hits, TV shows, and talk show on CBS Daytime. The African American actress is a millionaire, and while she kept most of her relationships under wraps, she wasn't shy about her newfound love some years back.
In 2010, Eve started dating entrepreneur Maximillian Cooper, and they married in 2014. Maximillian is British, but their love has kept them together all this time, with Eve even becoming a stepmother to his four children from a previous relationship.
4. Vincent Cassel and Tina Kunakey
After ending a fourteen-year marriage to fellow actor Monica Belluci, Vincent Cassel found love with model Tina Kunakey. The two started dating in 2016 and married in a small church in France two years later. They have a four-year-old daughter.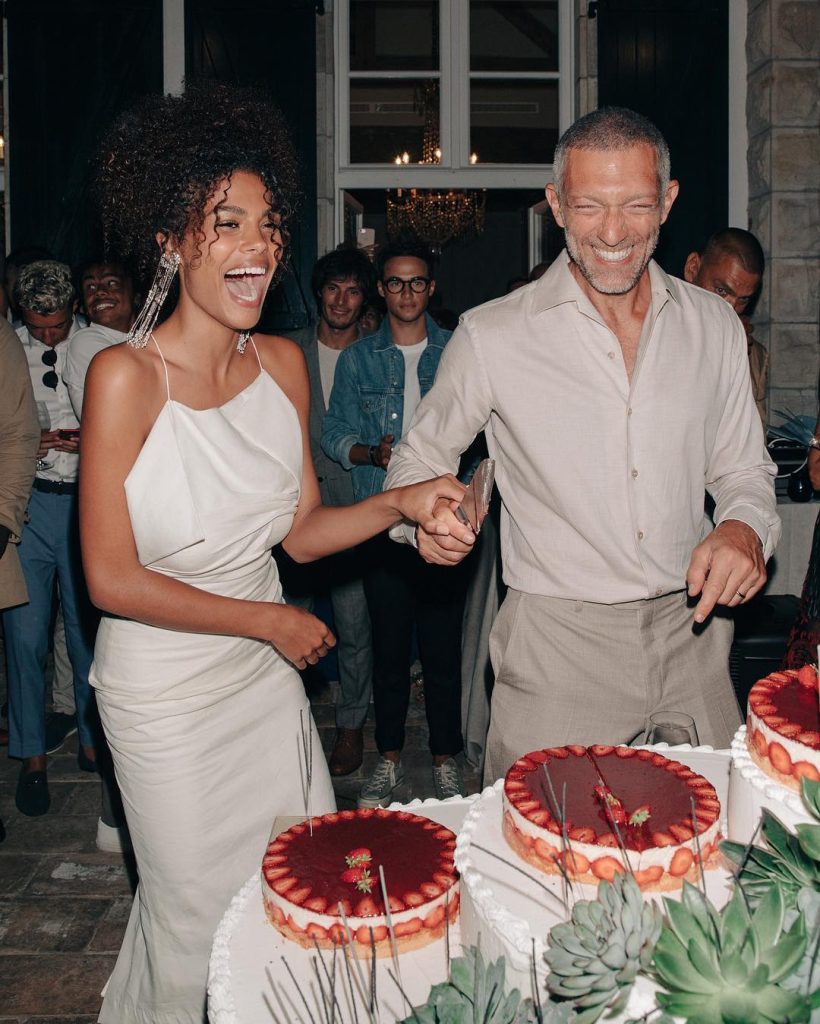 Vincent is ethnically French, while Tina was born and raised in France but is Sicilian and Andalusian. Although their relationship seemed beautiful, there seems to be trouble in paradise as the couple is reportedly going through problems after Cassel deleted all photos of her from his Instagram page.
5. Cuba Gooding Jr and Sara Kapfer
Famous actor Cuba Gooding Jr is known for films like Rat Race, Pearl Harbor, and American Gangster. While most people don't know this, he is one of the lucky few who married his high school sweetheart. He and Sara Kapfer wed in 1994 but sadly got a divorce in 2017.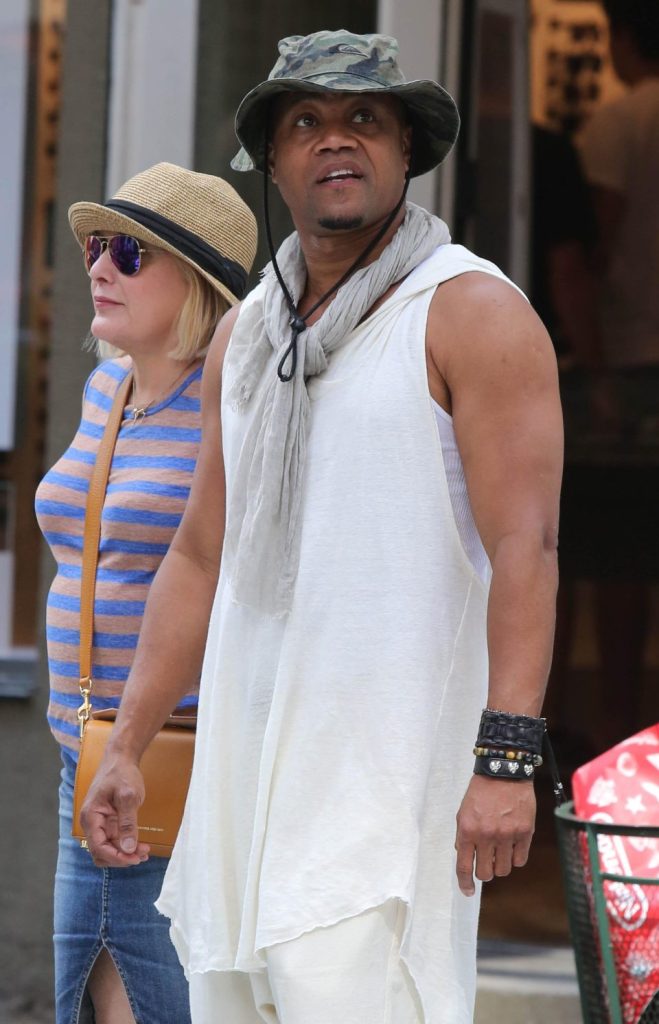 After over two decades and three children together, Cuba and Sara formed a very strong bond and friendship. He once said he loved Sara because she knew him before he became a star. At the time, everyone expected him to be with a model or a younger woman, but he was in love.
6. Matthew McConaughey and Camila Alves
Producer and actor Matthew McConaughey is known for his roles in romcoms and dramas in the 2000s. Once considered a charming bachelor, he is now a husband to the model Camila Alves. Despite his Texan accent, Matthew's family are descendants of Ireland, Germany, and Sweden.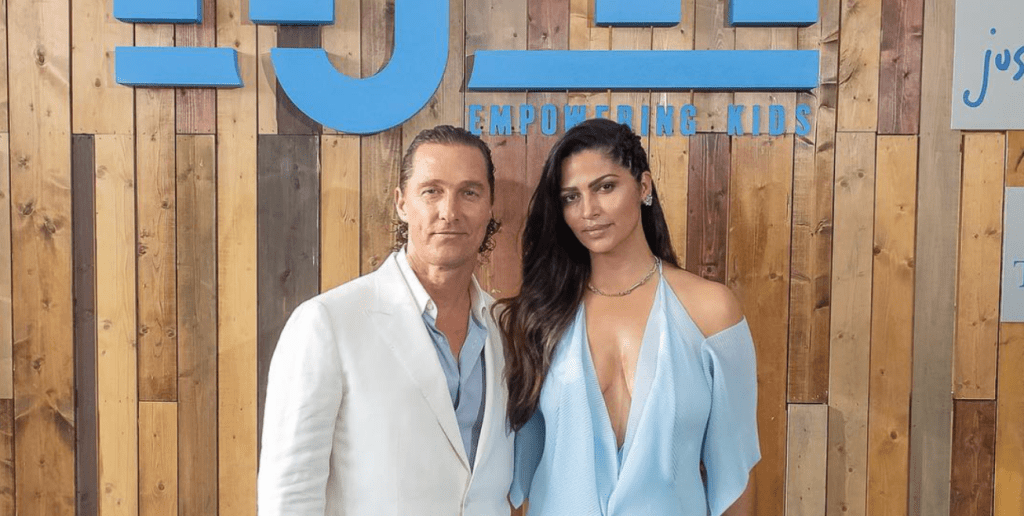 Camila was born and raised in Brazil but is also of Portuguese descent. Although their origins differ, it didn't stop them from falling in love and creating their family. Matthew once said he wasn't planning on getting into a relationship when he met Camila, but the universe had other plans for them.
7. James Earl Jones and Cecilia Hart
James Earl Jones is a famous actor known for his roles in blockbuster movies like Star Wars as the villain "Darth Vader" and as the voice of "Mufasa" in The Lion King. He also played another king in the famous film, Coming to America.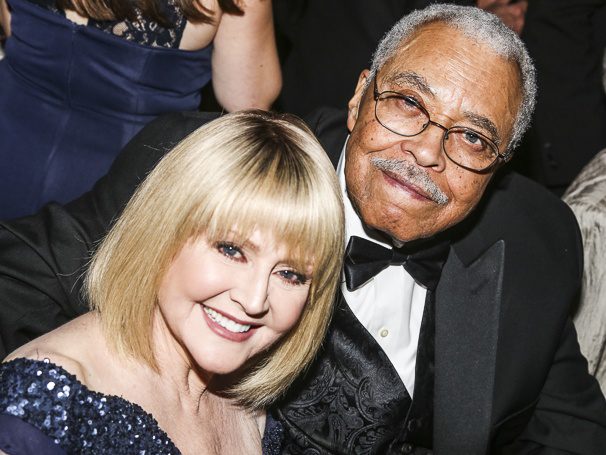 Jones found love with another actress, Cecilia Hart, known for playing "Stacey Erickson" in the show Paris (1979). The two were together for over thirty years before Cecilia passed away in 2016. Their relationship wasn't easy at the start because people were against them, but their love prospered through racism.
8. Salma Hayek and Francois-Henri Pinault
Legendary actress Salma Hayek has been in the industry for decades, with her significant start being in soap operas and telenovelas before getting her big break in Hollywood films. Now also a producer, Hayek is the wife of the successful entrepreneur Francois-Henri Pinault.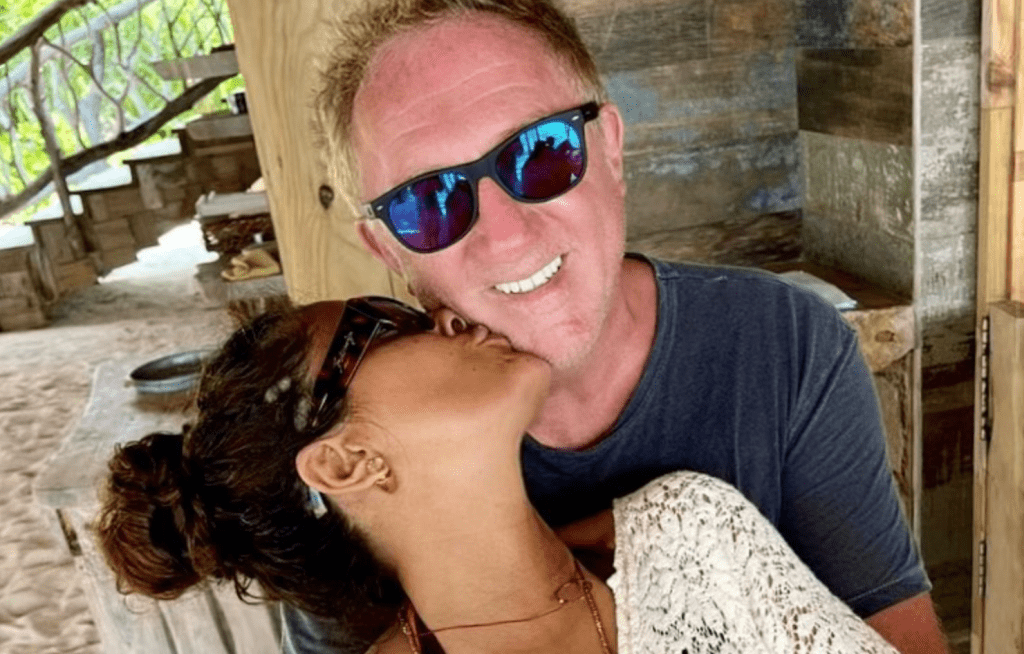 While Salma is Lebanese-Mexican, she's married to an extremely wealthy French man with a solid connection to his home country. In an interview, Hayek said that people always question her about her marriage which just goes to show that you can be in a happy union, but people will always find faults in it.
9. Robin Thicke and Paula Patton
Though these two are currently divorced, they were once very much in love. Thicke is a singer, songwriter, and producer who became a household name with his no.1 hit song, Blurred Lines featuring Pharrell Williams, while Patton is an actor known for films like Warcraft and Mission: Impossible-Ghost Protocol.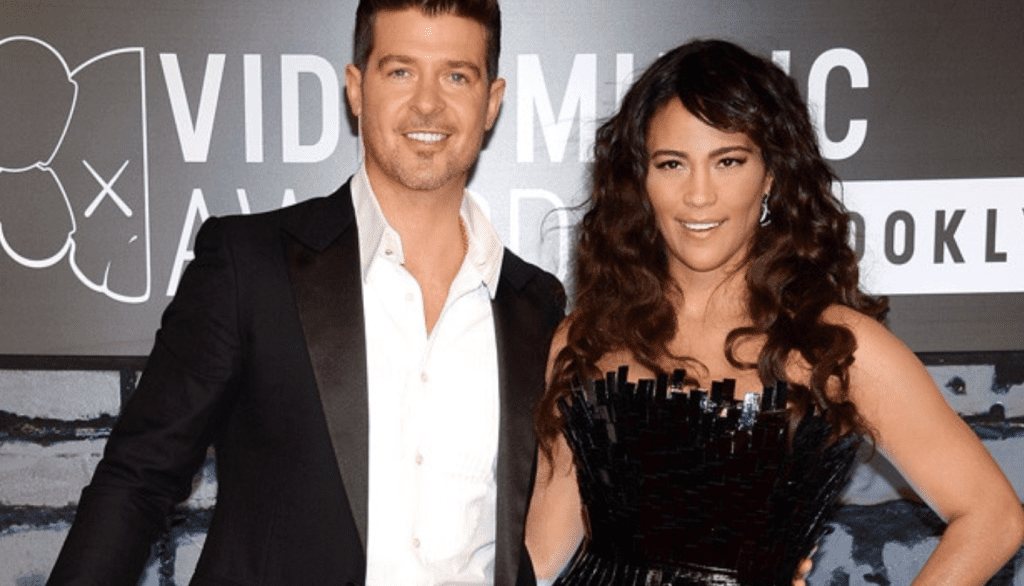 After cheating allegations, the two divorced in 2014 under heavy scrutiny from the public. But despite this, they are happily co-parenting their son together. They have moved on in their respective relationships and are now happy with where their lives are at.
10. Jordan Peele and Chelsea Peretti
Neither Jordan Peele nor Chelsea Peretti are strangers to the small screen. Peele grew his comedic career as part of the duo Key and Peele with numerous shows and movies on Comedy Central. Peretti also appeared in the comedy show Brooklyn Nine-Nine as "Gina Linetti," which garnered her multiple praises among fans and critics.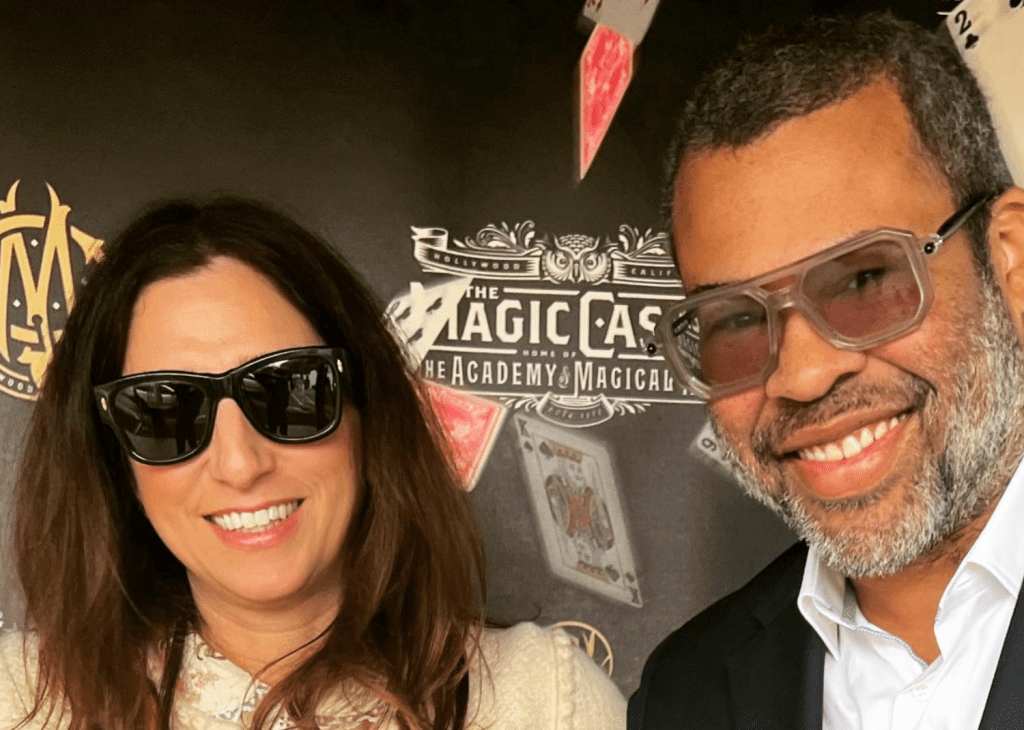 Peele is of mixed race and identifies as black, which is why he's always wanted to tell stories of how different it feels for an actor like him. Chelsea has a Jewish mon and is of European descent, but these differences don't mean much to them. They found love in Hollywood and couldn't be happier.
11. George Clooney and Amal Clooney
For a long time, George Clooney was known as one of the most handsome bachelors in Hollywood. But that quickly changed when he met attorney Amal Alamuddin. Despite their age difference, the two fell in love, and one day while they were at home, Clooney popped the question, and Amal said yes.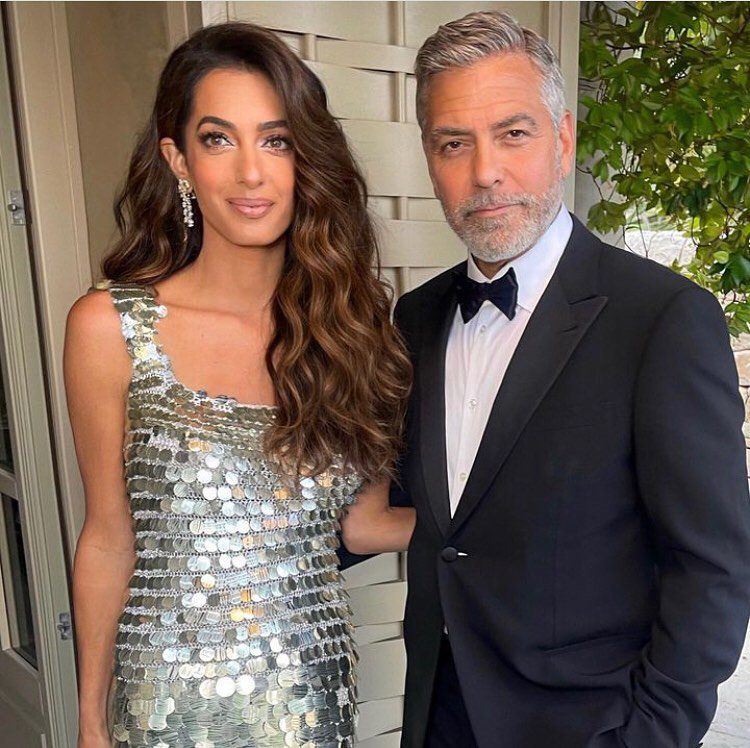 Clooney is American, but his parents' roots are in Germany and Ireland. On the other hand, Amal was born in Lebanon, but her parents left the country for the UK during the civil war in the '80s. The actor said he knew he wanted to spend his life with Amal right after he met her.
12. America Ferrera and Ryan Piers Williams
America Ferrera is an actress you can't forget even if you tried to. She starred as "Betty" in the world-famous ABC series Ugly Betty. Her success led her to work on numerous films, including The Dry Land, where she met her current husband in 2010.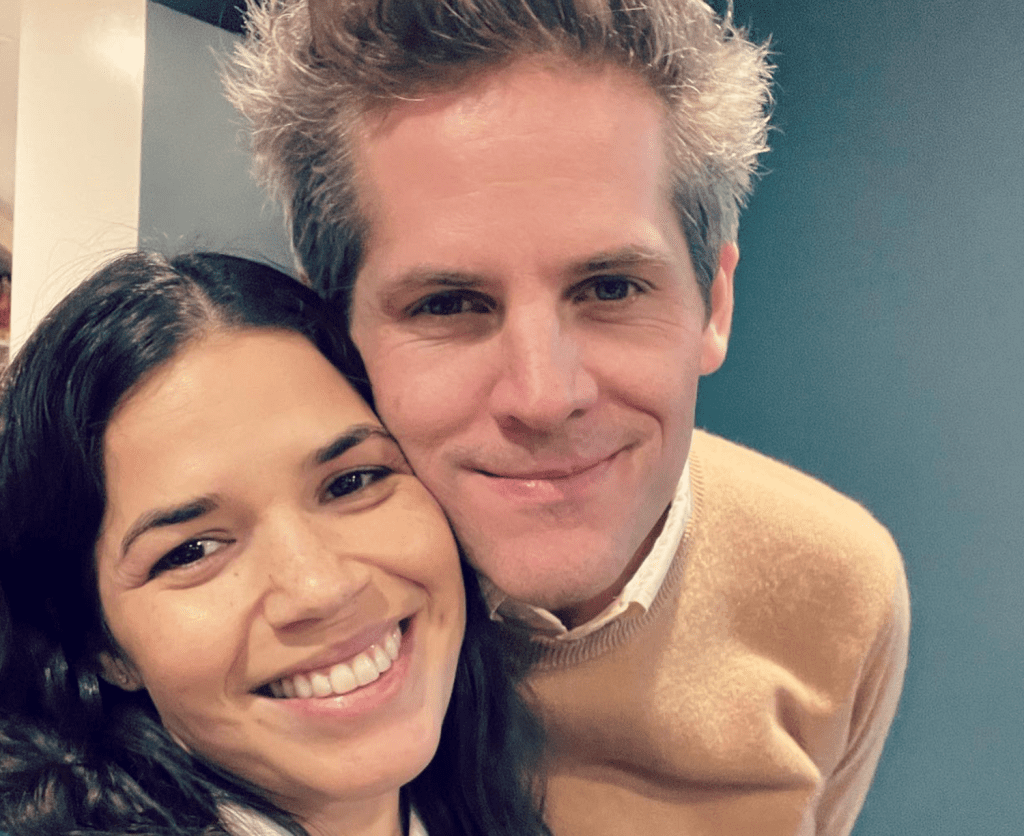 Ryan Piers is a director, and the couple have managed to keep their lives off the spotlight for a long time. Impossible as it may sound, they've been together for close to 15 years now! Ryan is a Texas guy while America'sparents moved to the States in the 1970s from Honduras.
13. Jessica Alba and Cash Warren
Stunning actress Jessica Alba is known for her movies and being a businesswoman. Some of her famous films include Sin City, Little Fockers, and Fantastic Four. She is married to Cash Warren, the son of former basketball star Michael Warren. Cash is a TV producer.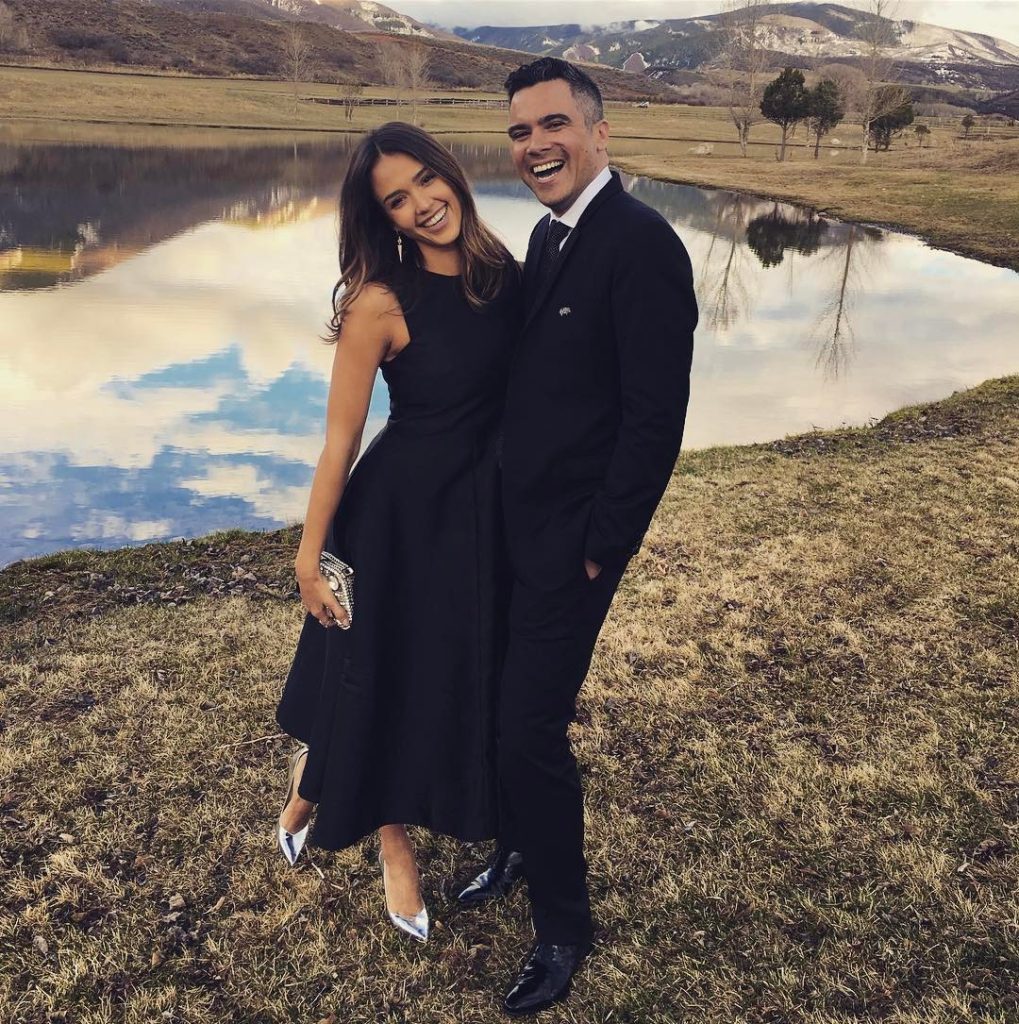 A DNA test of Jessica revealed that her grandparents have Mexican heritage, with her mother having European heritage. But the actress identifies as Native American. On the other hand, her husband has a black father and a white mother. But not much aside from that is known of his background.
14. Wanda Sykes and Alex Niedbalski
Did you know that comedian Wanda Sykes is married? Well, many people don't because you rarely hear anything about her private life. Sykes is one of the biggest comedians in Hollywood, known for her roles in shows like Curb Your Enthusiasm and Blackish. She got married to Alex a month after she came out.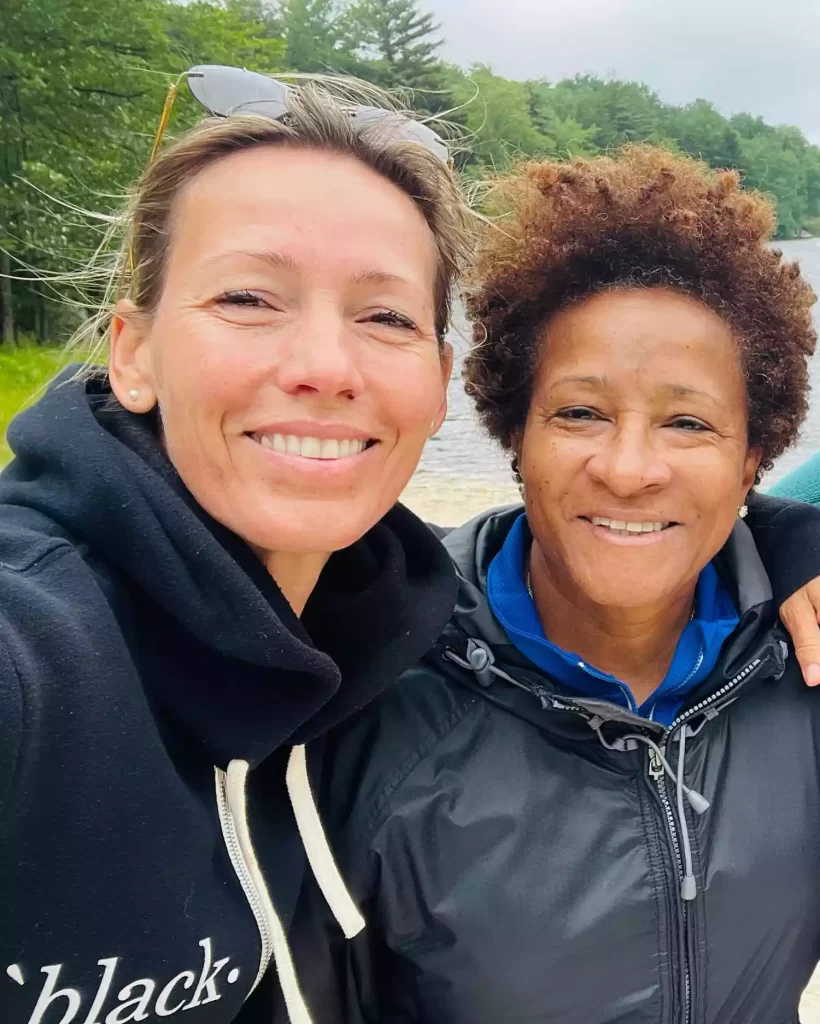 Nothing could stop these two lovebirds, who have now been married for about fifteen years. Wanda Sykes is black, and her wife Alex is French but was born in America. Though Wanda is known for working too much, the two seem to have a way of balancing it all out.
15. Jamie Chung and Bryan Greenberg
Jamie Chung debuted on reality TV but quickly found success in the film industry. She is now well known for her work in movies like Big Hero 6 and Hangover Part 2. Her man, Bryan Greenberg, also has a successful acting career.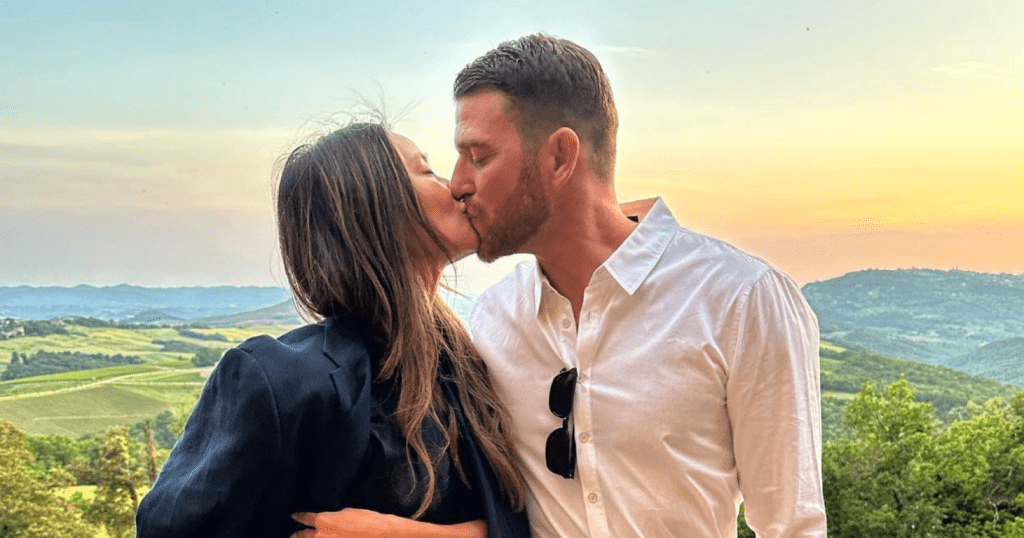 Jamie is Korean-American, and though she was raised in America, she feels like she had a relatively traditional upbringing. On the other hand, Bryan comes from a Jewish family. Despite being from vastly different cultural backgrounds, they don't let it come between them and enjoy the life they've built together.
16. Kelly Ripa and Mark Consuelos
This dynamic duo is famous for its on-screen work. Though they are both actors, they have managed to stay in the limelight without too much scandal. Kelly is known for co-hosting the morning show Kelly and Ryan, while Mark is more famous for appearing in the teen drama Riverdale.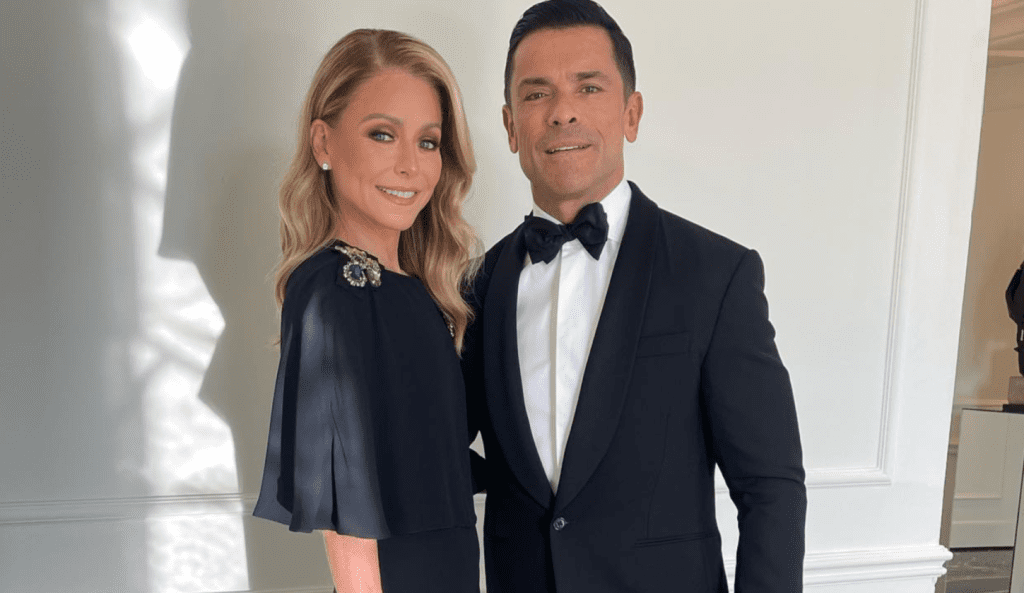 For older fans, he was also part of the cast of the soap opera, All My Children. Mark is Mexican and was born in Spain, while Kelly has Irish and Italian ancestry. After 20 years of marriage and three kids, it seems their differences only worked to bring them closer.
17. Nicole Richie and Joel Madden
Nicole Richie isn't a stranger to fame. She grew up in the limelight thanks to her famous musician father, Lionel Richie, and also starred in a TV show called The Simple Life with 2000s IT girl Paris Hilton. Her hubby is the lead singer of Good Charlotte.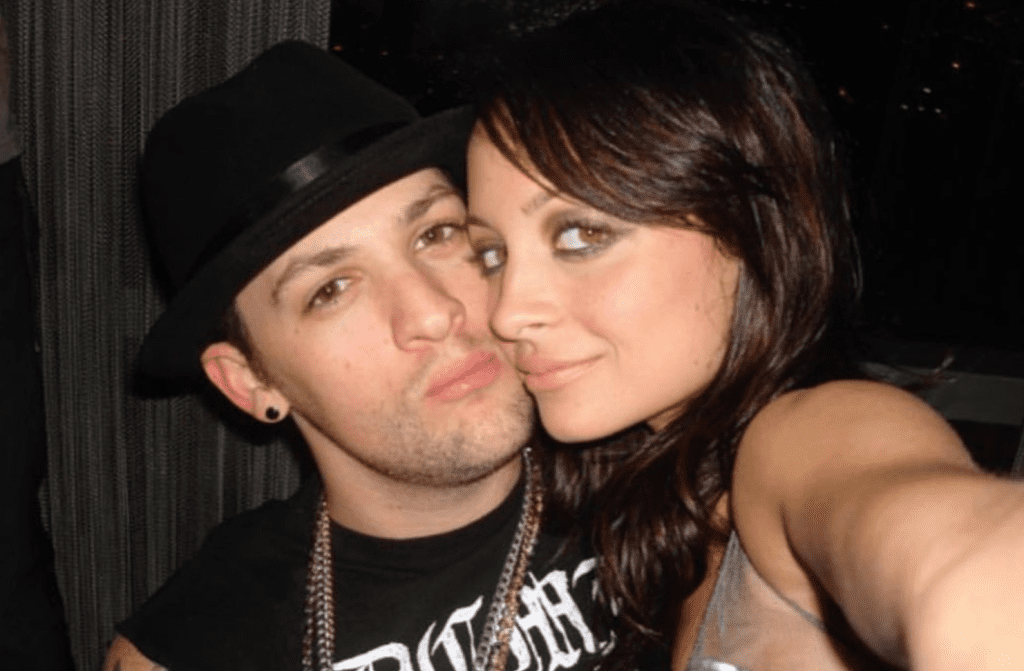 Singer Lionel Richie adopted Nicole as a young girl and ensured she knew her heritage. She is English, Mexican, and part Creole. On the other hand, Joel Madden is of Irish, Scottish, and German ancestry. The couple always seems so in love when out and about.
18. Tamera Mowry and Adam Housley
Tamera Mowry has been famous since she was a child. Appearing alongside her sister in sitcoms like Sister Sister and the magical movie, Twitches, the two of them have been in Hollywood for decades. They also starred in their own reality show, Tia and Tamera, which gave fans a glimpse into their personal lives.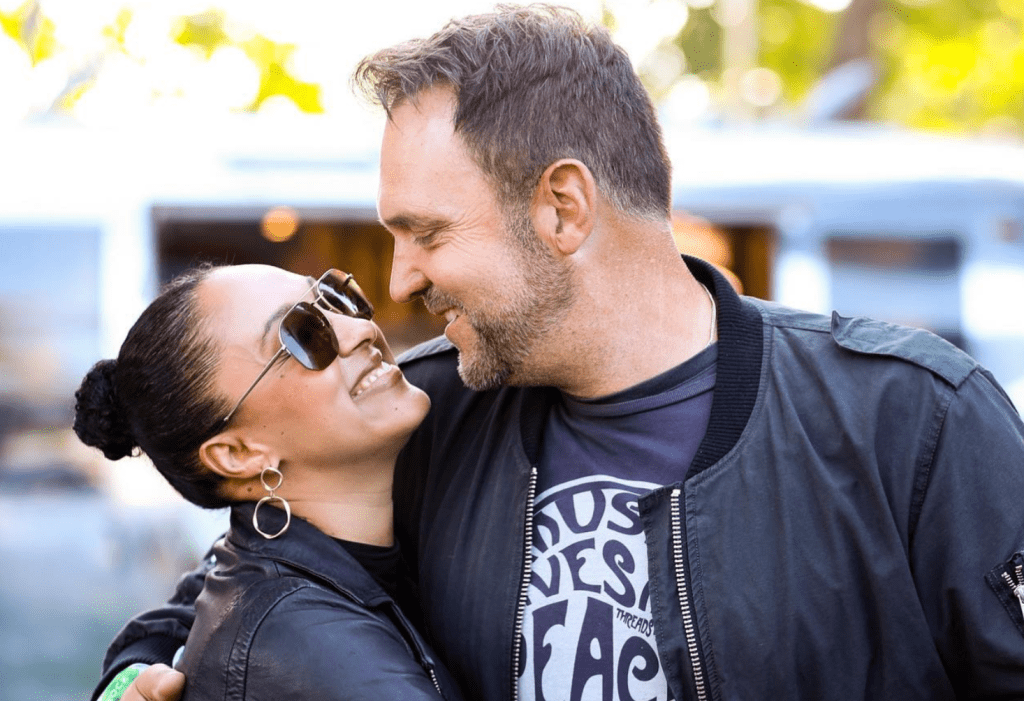 Tamera's husband, Adam Housley, is a former Fox News correspondent and journalist. The pair tied the knot in 2011 after dating for over six years. Tamera has a white father and an Afro-Bahamian mother, while Adam is Caucasian. The couple is known for being very supportive and protective of each other.
19. Robert Pattinson and FKA Twigs
Although their relationship didn't stand the test of time, how these two cared for each other, even in the media, showed how much they loved each other. FKA Twigs is an English songwriter and singer, while Pattinson is a British actor known for starring in the Twilight saga and the most recent Batman movie.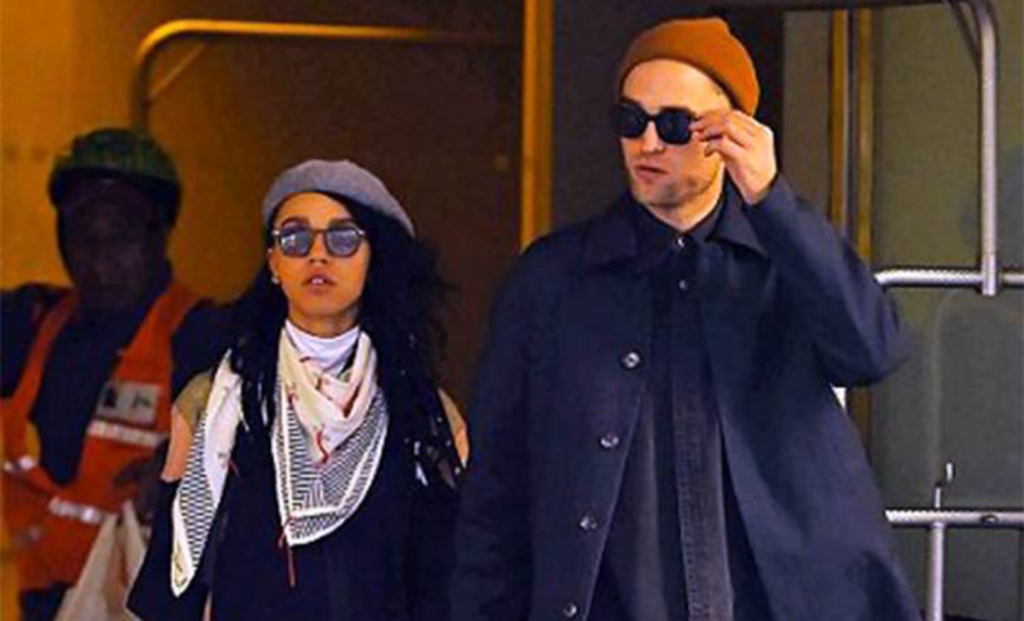 The two dated between 2014 and 2017, and during that time, we got to know a lot about them. They even got engaged despite numerous attacks on Twigs by Robert's fans. Twigs is half Jamaican, while Pattinson is completely English. Their backgrounds didn't affect how they felt for each other.
20. Zoe Saldana and Marco Perego
Zoe Saldana has been acting for decades, but it wasn't until her hit role in the 2009 Avatar movie that she became a bonafide international superstar. Since then, she's appeared in films like Columbiana and The Guardians of The Galaxy. Her social media has shown fans a glimpse of her personal life.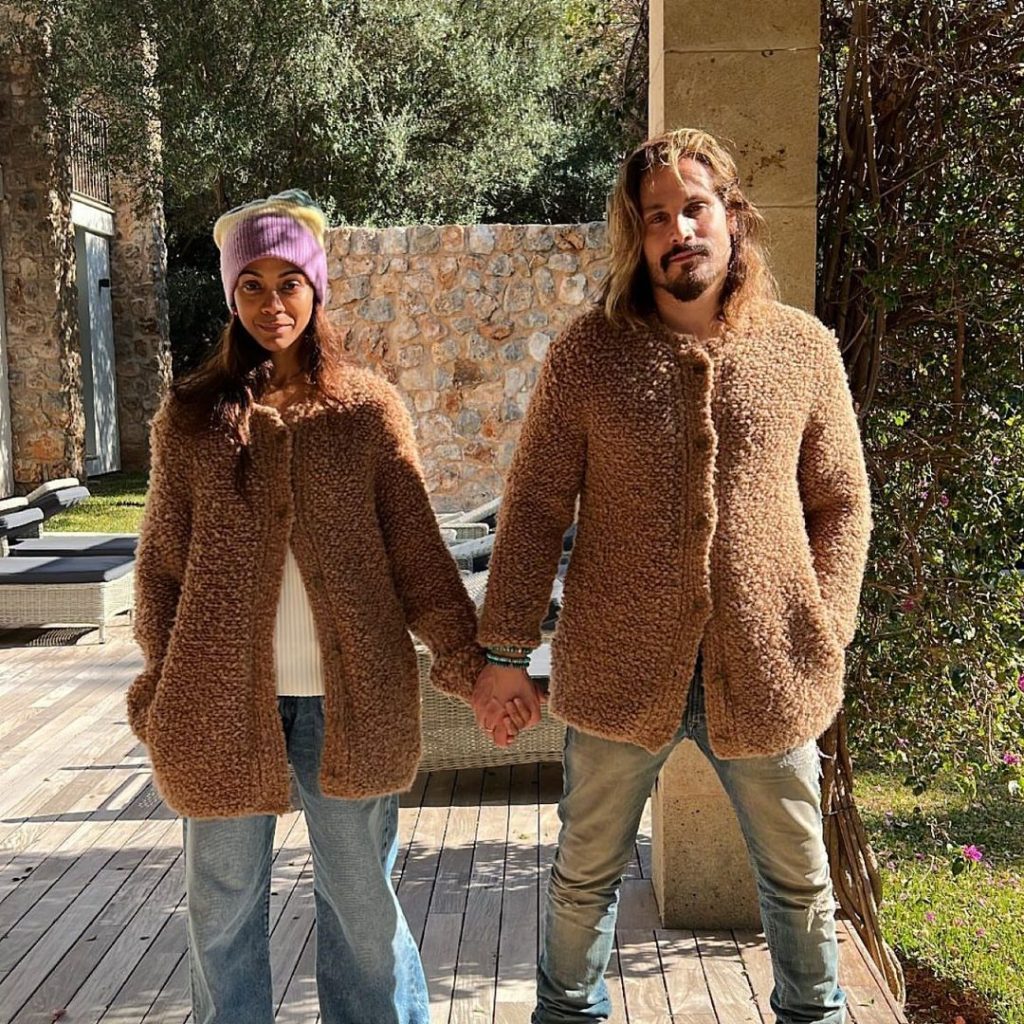 Saldana is married to artist Marco Perego, and they have three beautiful boys together. Saldana is part Haitian, Puerto Rican, and Lebanese, while her man is Italian. Despite their differences, the couple can't get enough of each other and the beautiful family they've created.
21. John Legend and Chrissy Teigen
Musical icon John Legend has been a bonafide star since he first hit the mainstream. The singer-songwriter is married to Chrissy Teigan and has three beautiful children. Chrissy Teigen is a model who loves taking care of her babies and making us laugh on Twitter!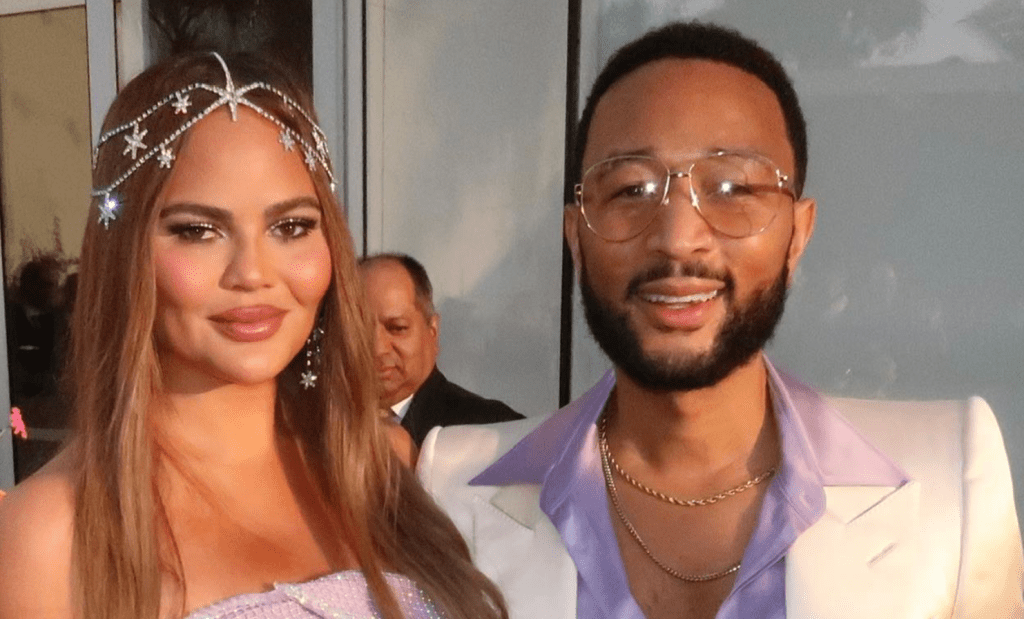 John Legend is an African American with European and Native American roots but identifies as black. Chrissy's father is from Norway, while her mum is from Thailand. She spent most of her childhood in Hawaii and now has a home with Legend in Beverly Hills.
22. Pharrell Williams and Helen Lasichanh
Pharrell Williams is a legendary musician, songwriter, and producer known for numerous hit songs of the 2000s. Lately, he is more popular for fashion and behind-the-scenes productions. He and Helen Lasichanh said their 'I Dos' in 2013 and have been together since.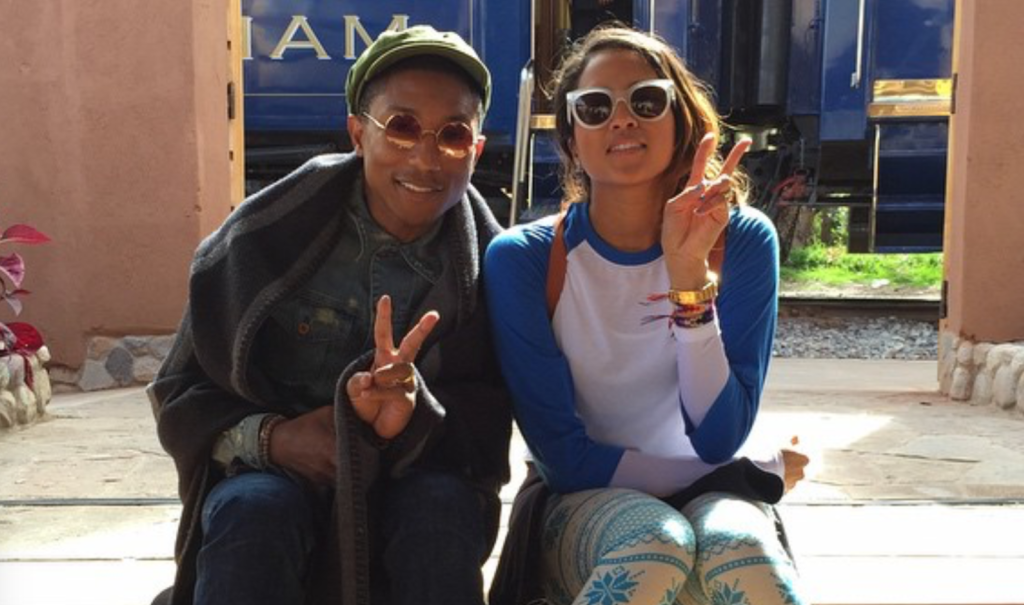 Helen is a fashion designer and model, and the two say they fell in love almost immediately. Pharrell is African American, with his roots leading back to West Africa, while Helena is of south-east Asian descent. Their relationship is one of the best parts about them.
23. Maya Rudolph and Paul Thomas Anderson
Thanks to her famous parents, Maya Rudolph has been in the entertainment industry since she was a child. But she's made a name for herself starring in SNL sketches. She is happily married to the filmmaker Paul Thomas Anderson who has directed a number of films in Hollywood.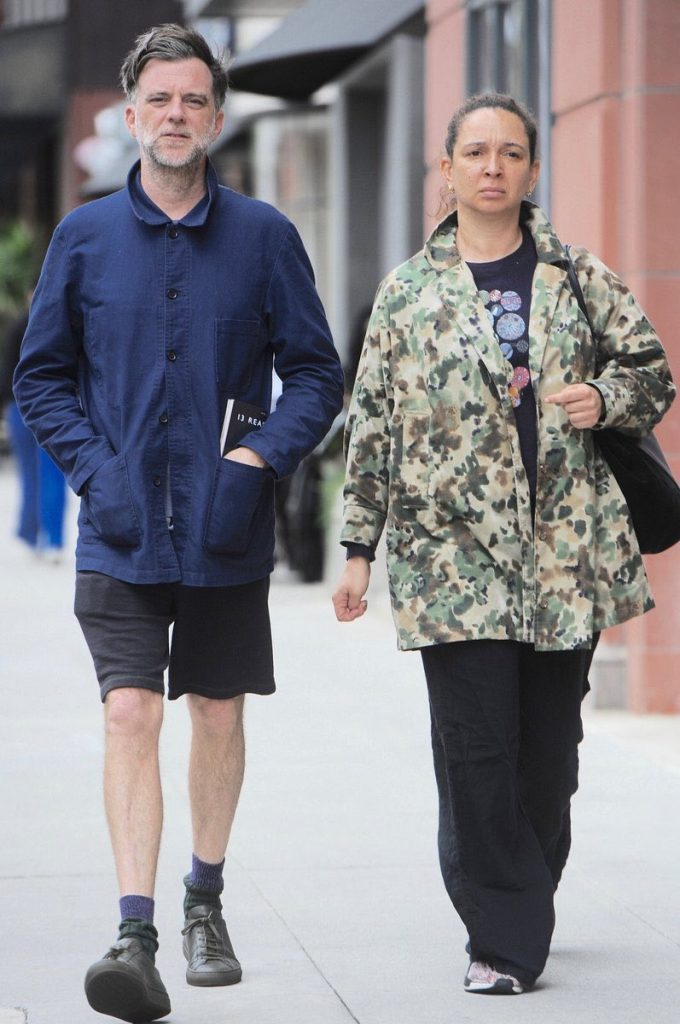 Maya's mother, famous songstress Minnie Ripperton, was African American, while her father is Jewish. Her husband is English, but their different backgrounds don't affect their marriage or how they relate to each other. Her parent's marriage must have given her a blueprint of what to do in their union.
24. Wesley Snipes and Nakyung Park
Actor Wesley Snipes is known for his work in Hollywood, including starring in one of the first comic book movies, Blade. Snipes first met his current wife, Nakyung Park, after he divorced his first wife in the 1990s. Park and Snipes got married in 2003.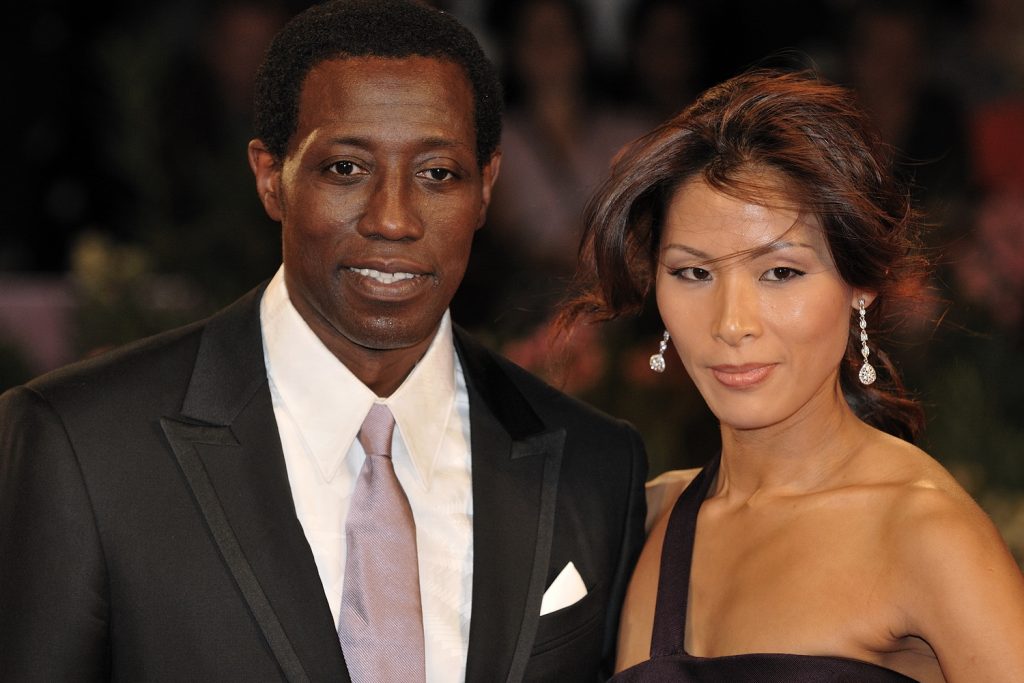 Wesley Snipes is African American, and Nakyung Park is a South Korean painter and artist. Despite their very different backgrounds, the couple has managed to stay together even after his conviction and imprisonment from 2010 to 2013 for tax evasion.
25. James Blake and Jameela Jamil
Jameela Jamil has always been outspoken about what she thinks, even after the end of her hit series, The Good Place. She is currently dating musician James Blake. Their relationship started in late 2015, and though the couple has faced some struggles since, they're still together.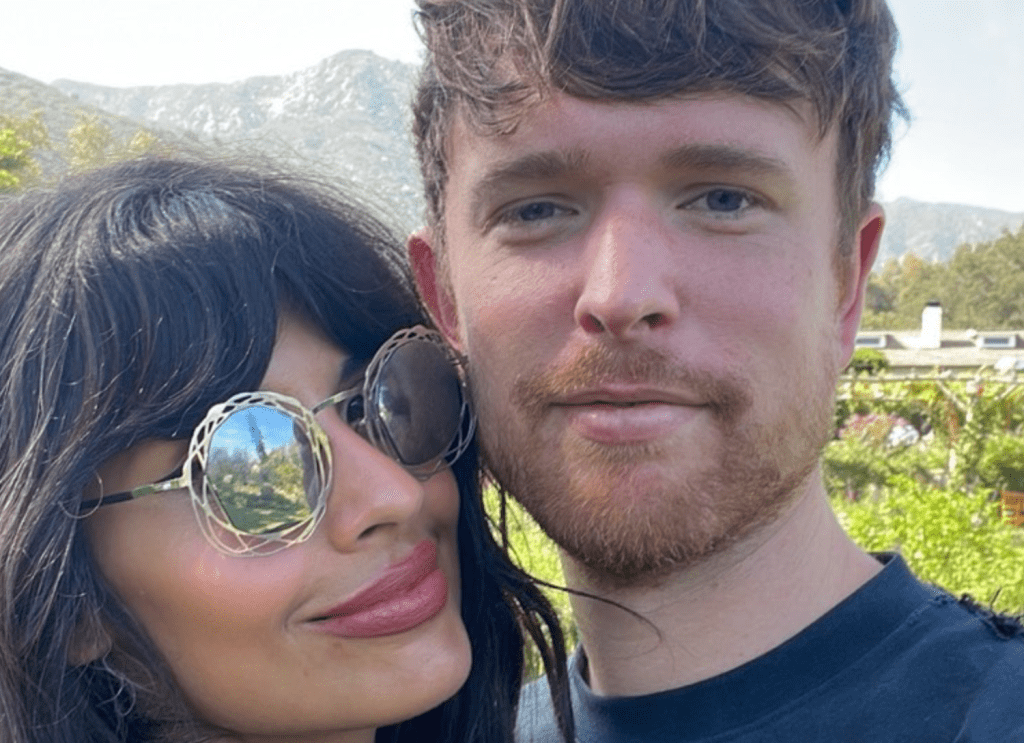 James Blake is a British singer and songwriter, while Jameela Jamil was born in London to a Pakistani father and a British-Pakistani mother. She is proud of her roots and isn't afraid to say it. That said, the two love to keep their relationship low-key.
26. George Lucas and Melody Hobson
If the name George Lucas doesn't ring a bell, maybe you aren't familiar with the Star Wars franchise. Lucas is not only the director of the cult-classic movies but is also responsible for the Indiana Jones franchise. As you might have concluded, he has so much power and influence in the movie-making industry.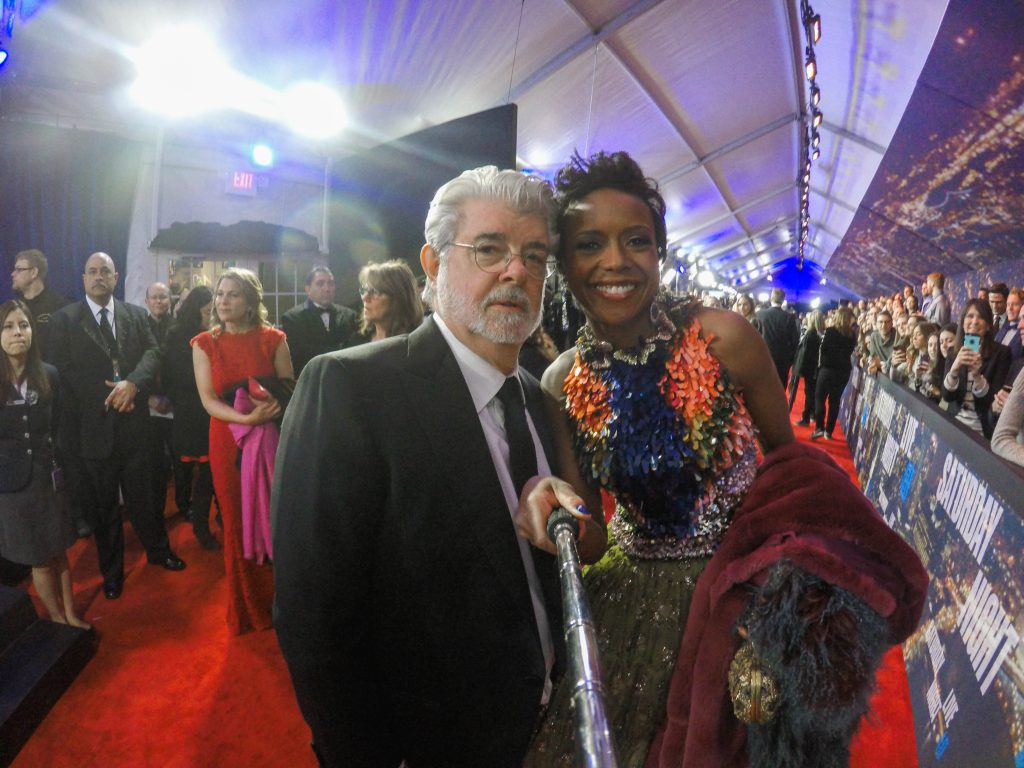 He is married to Melody Hobson, the former chairwoman of Dreamworks Animation. The power couple comes from different ethnicities. Hobson is an African American, while Lucas is a mix of Scottish, Swiss, and German ancestry. They lead a private life and welcomed their first child in 2013.
27. Eddie Murphy and Paige Butcher
Comedic icon, musician, and actor Eddie Murphy is one of the most popular African American entertainers in the world. He has starred in numerous movies like Coming To America and The Nutty Professor, but like many comedians, he got his start on Saturday Night Live in the '80s.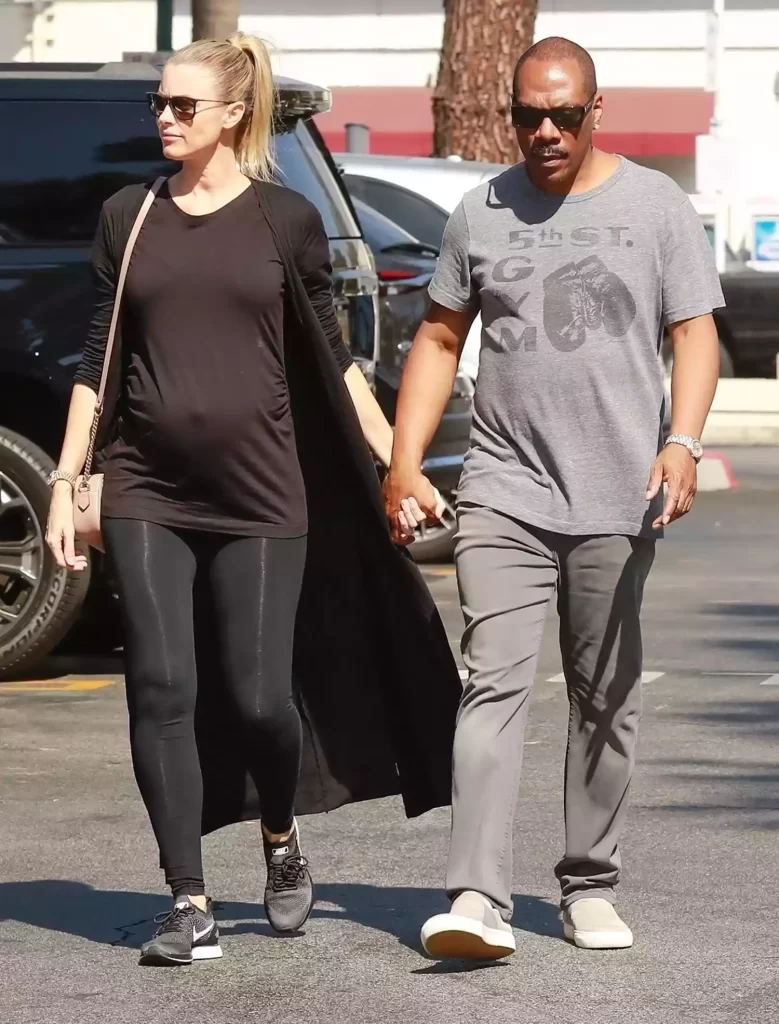 Though he had a first and second wife, he is now married to Paige Butcher. Eddie is a proud African American who has always been vocal about the detriments of racism. His wife was born in Australia, and they have two children, who they are raising in a happy home.
28. David Bowie and Iman
David Bowie and Iman were most likely the most famous interracial couple at one point in time. Bowie was a beloved British singer and songwriter, while Iman is an icon in the modeling industry. She is a supermodel who's worked with numerous fashion brands since the '90s.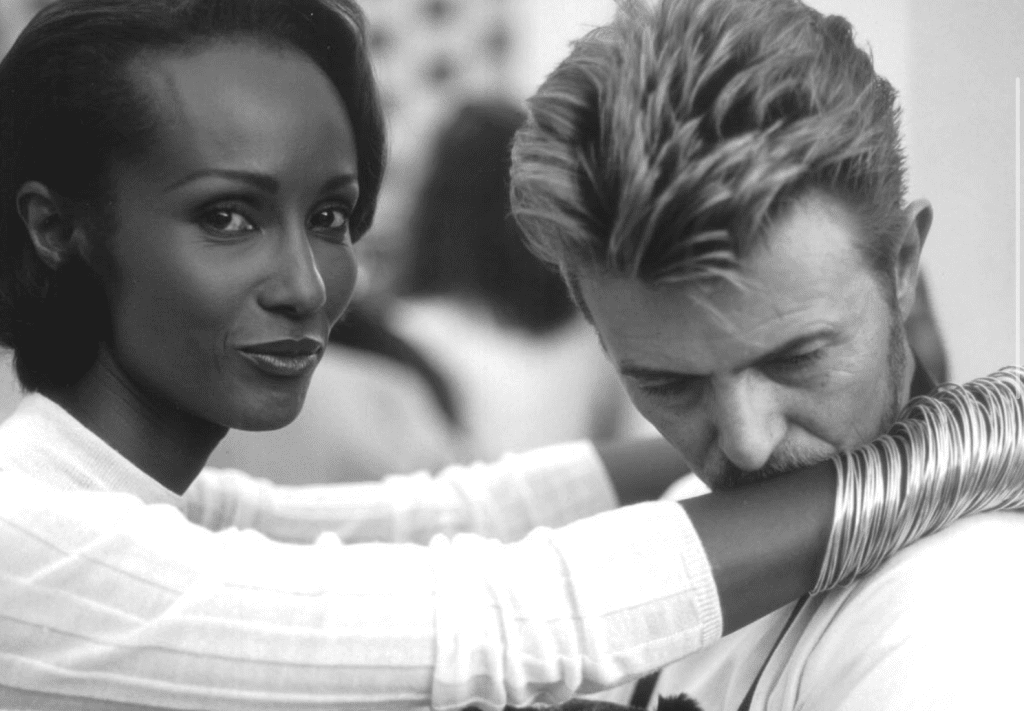 Though David was British, Iman was born in Somalia. Her father was a diplomat, while her mother was a doctor. They relocated to the United States, where Iman discovered her love for modeling. The couple enjoyed years of love together before Bowie passed away in 2016.
29. Ellen Pompeo and Chris Ivery
Although Ellen Pompeo first started off on shows like Law and Order, it wasn't until she starred in one of the biggest TV shows of the last decade, Grey's Anatomy, that she really became a household name. She is married to Chris Ivery, who is a music producer.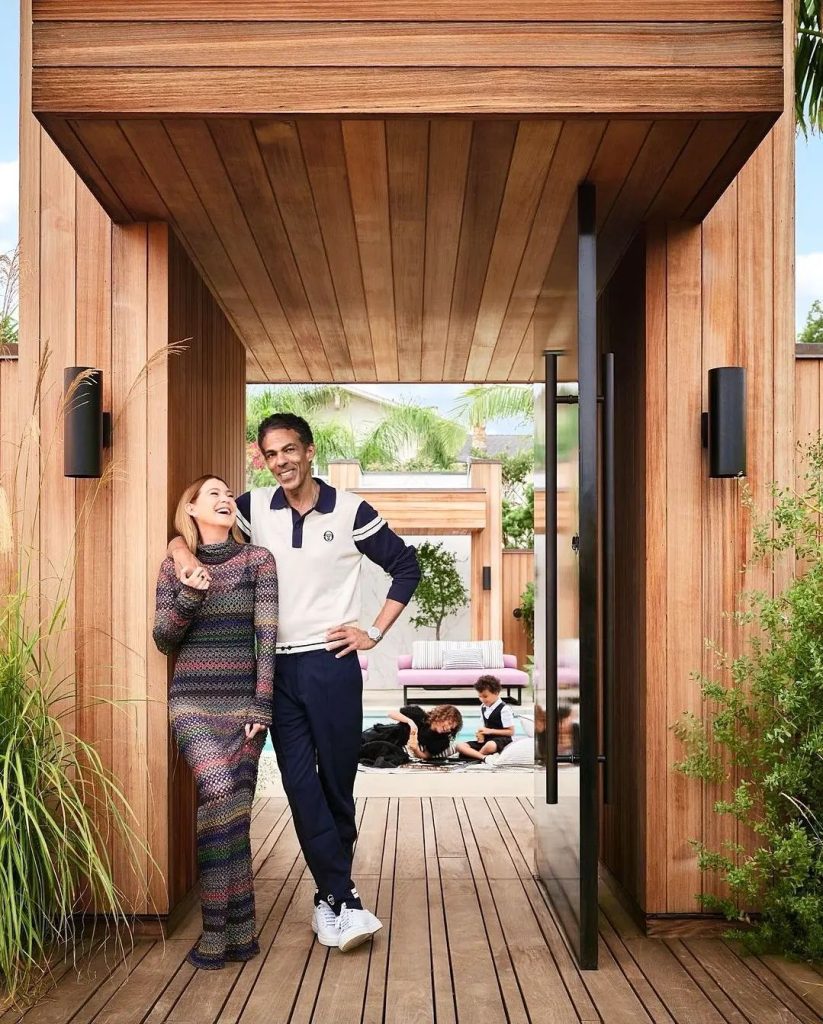 The couple has three children together. Ellen is part Italian and Irish, while Chris is of mixed race. The actress has always been outspoken about standing up for other people's rights stating that she grew up in a racist neighborhood. This is what ultimately drew her to brown and black people.
30. Kim Kardashian and Kanye West
Kim Kardashian first rose to fame because of her sex tape with rapper Ray J. But now, she is a household name after years of starring on a successful reality TV show. Years after the scandal, Kim married rapper and fashion mogul Kanye West and they now have four children together.
While the couple is now divorced and co-parenting, they were once very in love. Kanye is African American, while Kim is part Armenian and European. While Kim grew up in wealth, Kanye was raised in a middle-class family. Now, we count both of them among the richest celebrities in the world.
31. Channing Tatum and Zoe Kravitz
Channing Tatum and Zoe Kravitz are both actors in Hollywood. Tatum was once married to fellow actor Jenna Dewan, but sadly their relationship ended with a divorce. But the two are still on good terms. He is now dating actress Zoe Kravitz.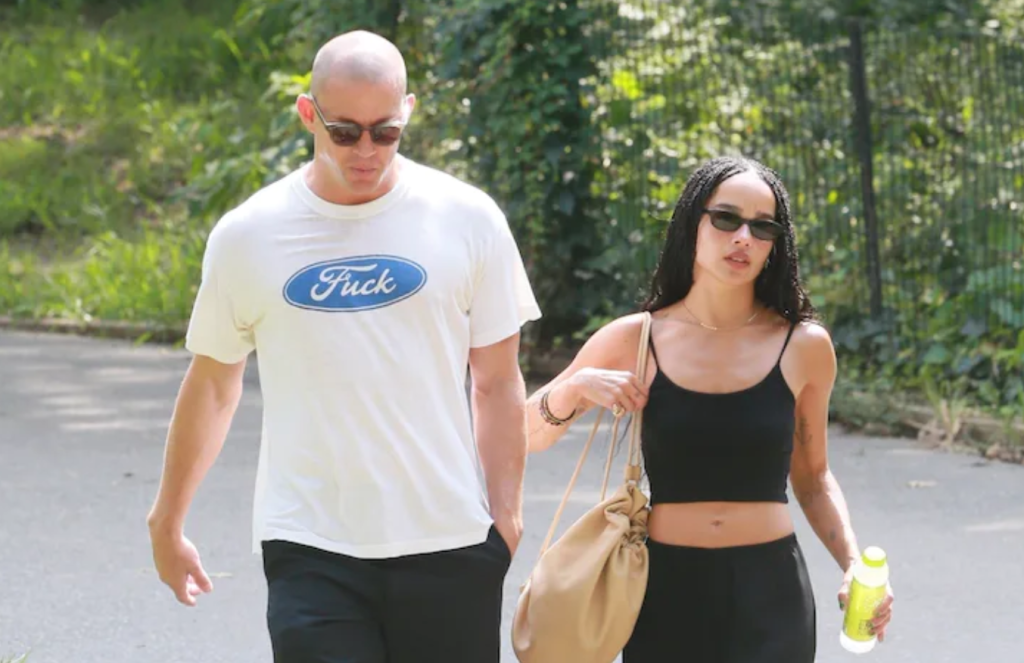 Channing Tatum is white, while Kravitz has African American parents (Musician Lenny Kravitz and the stunning actress Lisa Bonet). The two are often seen hanging out and sharing laughs. They first met while filming the show Pussy Island, which was Kravitz's directorial debut.
32. Nick Jonas and Priyanka Chopra
Nick Jonas is a famous singer and actor who found fame alongside his brothers in the band, The Jonas Brothers. With a fan base spread worldwide, fans were surprised when he announced that he was engaged to actress Priyanka Chopra. And slightly jealous as well!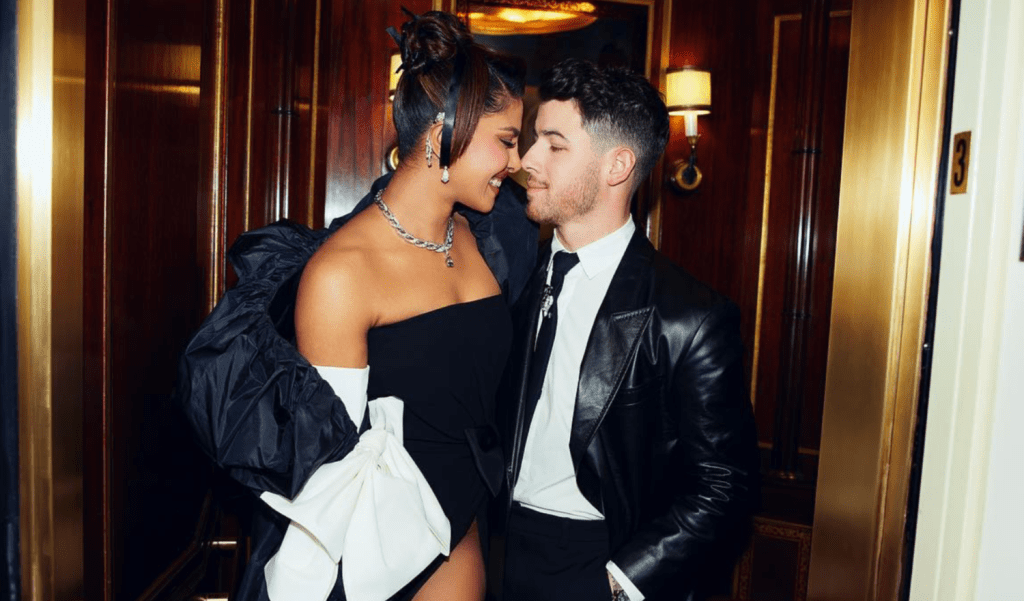 Priyanka was born and raised in India, appearing in blockbuster movies while growing her acting career there. Nick Jonas has European heritage from England and Ireland. While they have cultural differences, they have learned to love and accommodate each other.
33. Serena Williams and Alexis Ohanian
Serena Williams is one of the best athletes in the world. The tennis sensation was famous for her work on and off the court before retiring from the sport to focus on her personal life. We will always miss seeing her on the court.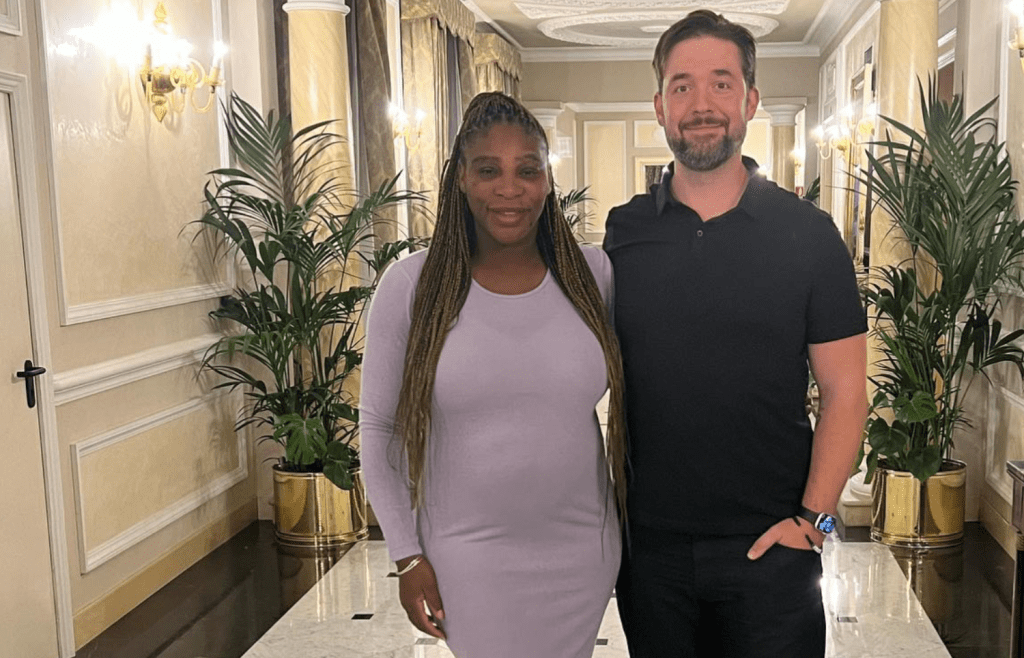 Serena is African American, while her husband, whom she married in 2016, is a successful entrepreneur. He is half German and Armenian and made a lot of money after selling the social media website Reddit. The couple shares their adventures with their daughter on social media and is expecting another child.
34. Enrique Iglesias and Anna Kournikova
Enrique Iglesias is a famous Latin singer whose songs have been featured in several movies, video games, and TV shows. While he constantly sings about love, the singer got to experience it first-hand when he met his wife, Anna Kournikova, during a video shoot.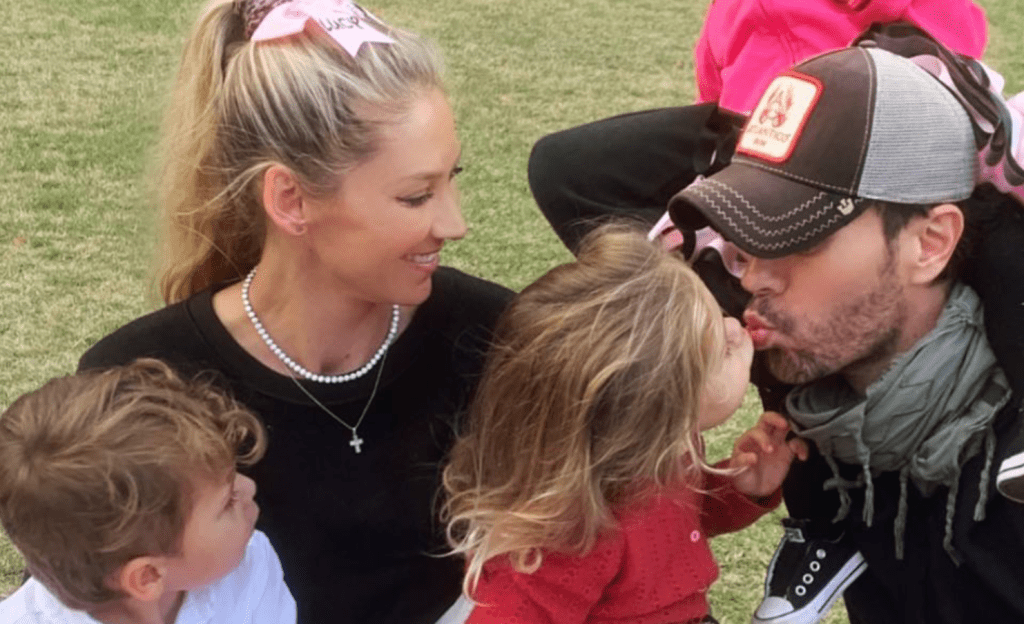 Anna is a Russian model and tennis player who was born in Moscow. On the other hand, Enrique is Latin, with a Spanish father and a Filipino mother. Two decades and three children later, this couple is still happily married and raising their kids surrounded by love.
35. Kimora Lee Simmons and Tim Leissner
Kimora Lee Simmons is a former supermodel and fashion designer. She has recently made headlines due to the Father's Day altercation she ran into with the father of her two children, Russel Simmons. But Kimora moved on long ago despite maintaining a good relationship with the legend.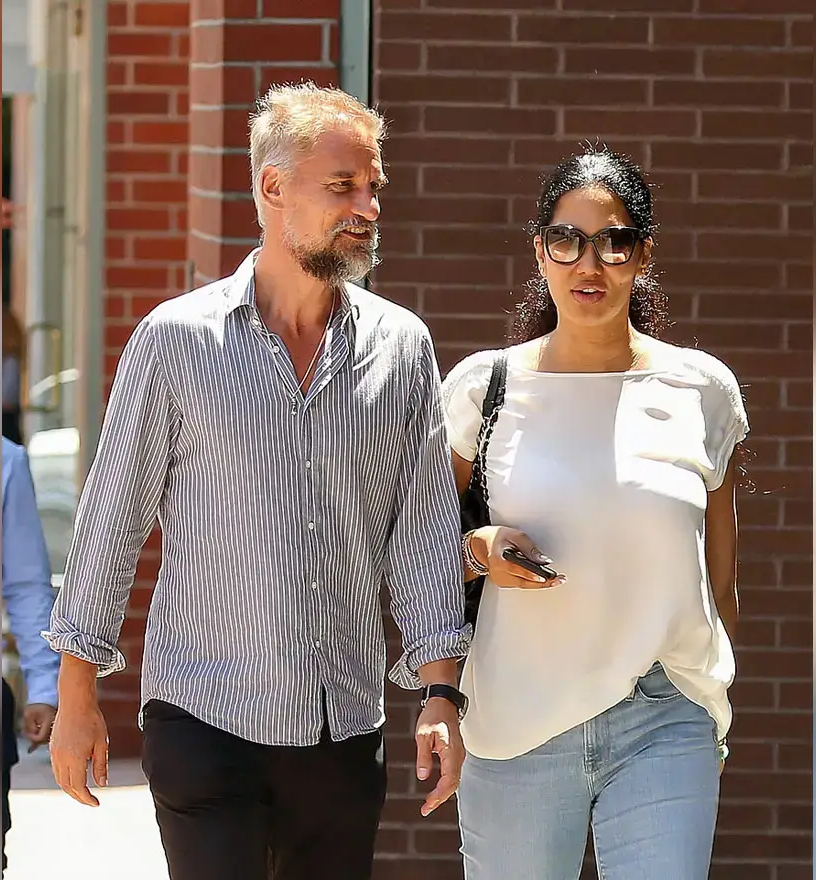 She went on to marry the banker Tim Leissner, who she shares a child with. Kimora is half American, Japanese, and Korean. She grew up in America, while her husband has a German background. Despite the drama surrounding the couple, the two are still very happy together.
36. Randy Jackson and Mariah Simone
Though Randy Jackson has undergone several changes in his life, he is still the same musician and TV personality known for his judge role on American Idol. The show has had many changes, but he was one of the longest-serving judges in the singing competition.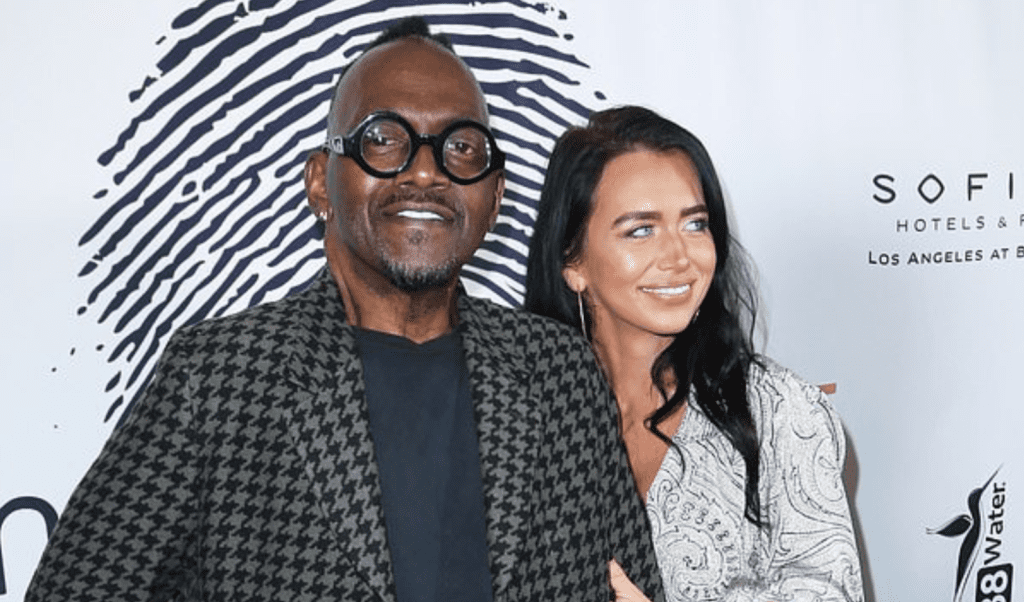 He has been dating his long-time girlfriend, Mariah Simone, since 2018. Before that, he had been married to Erika River for nearly 18 years. Jackson and Simone seem quite happy together, and we can only hope for the best. Jackson is African American, while Simone is white.
37. Emily Gordon and Kumail Nanjiani
This love story is so famous it inspired a beloved rom-com! The two met at a bar, and a year later, they were married. The couple has done numerous projects together, and some were even nominated for prestigious awards, like an Oscar in 2017.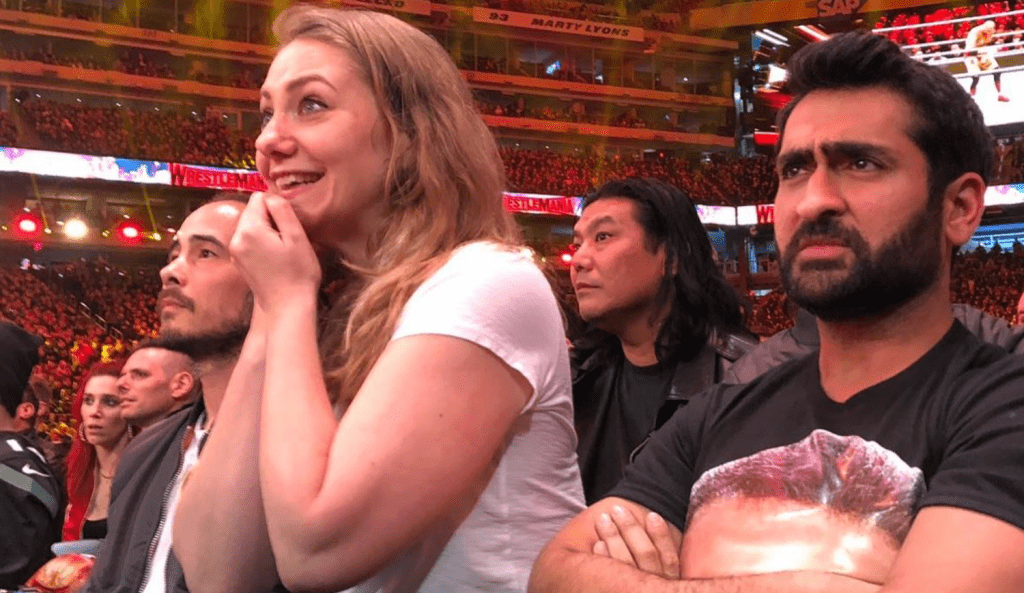 Emily Gordon is American and was born in the United States, while Kumail Nanjiani is Pakistani- American. Kumail moved to the United States when he was 18 and became an American citizen in 2001. The couple have battled a lot but are still madly in love.
38. Dwayne Johnson and Lauren Hashian
Dwayne Johnson is a man of many talents. He is an actor, wrestler, football player, and entrepreneur. While many people knew him for his work in the ring, he has diversified his identity into an action star and made a lot of money while at it.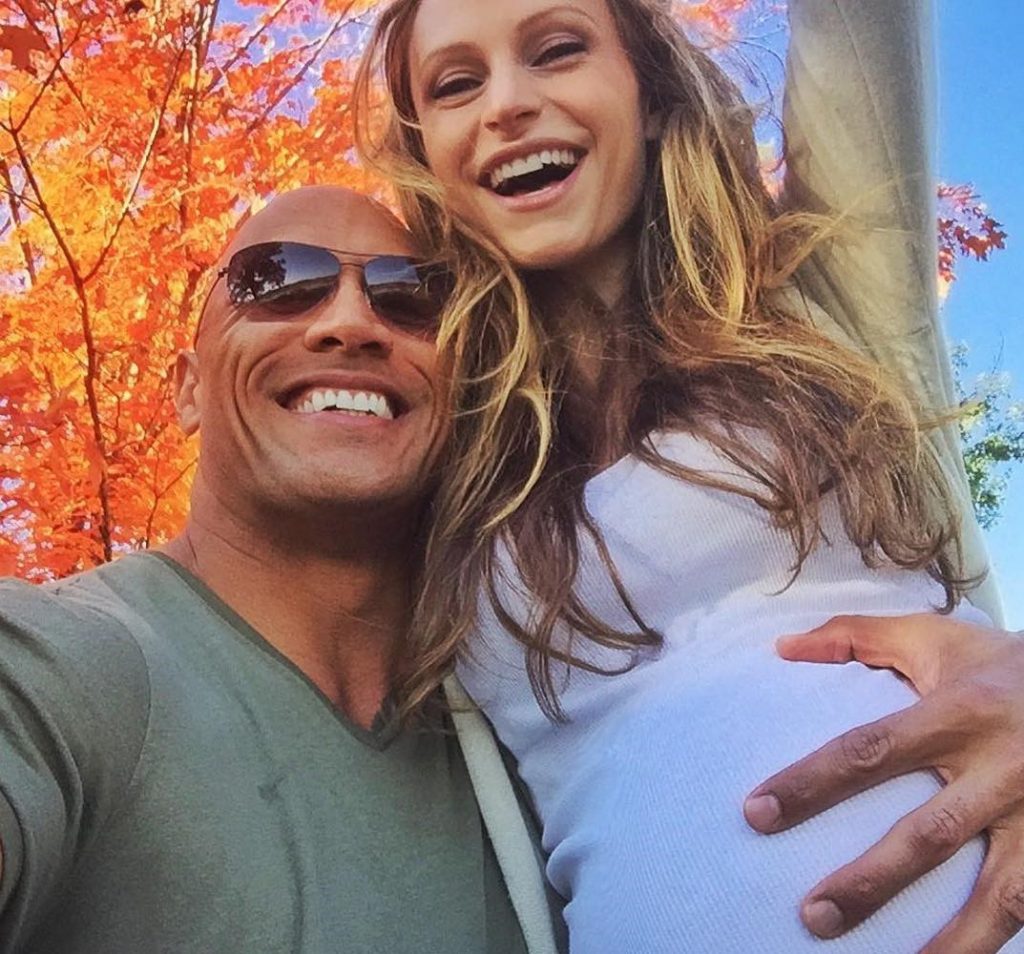 He is married to Lauren Hashian, and they share two adorable children. Johnson often uses social media to show how much his daughters mean to him. As some people know, he has Irish, Nova Scotian, and Samoan ancestry. He honors his Samoan heritage through his stories and body tattoos.
39. Seal and Heidi Klum
For a long time, Seal and Heidi Klum were one of the most famous couples in Hollywood. Seal is a singer and songwriter, while Klum is a former supermodel and TV personality. The couple share a daughter. Sadly, they broke up in 2012.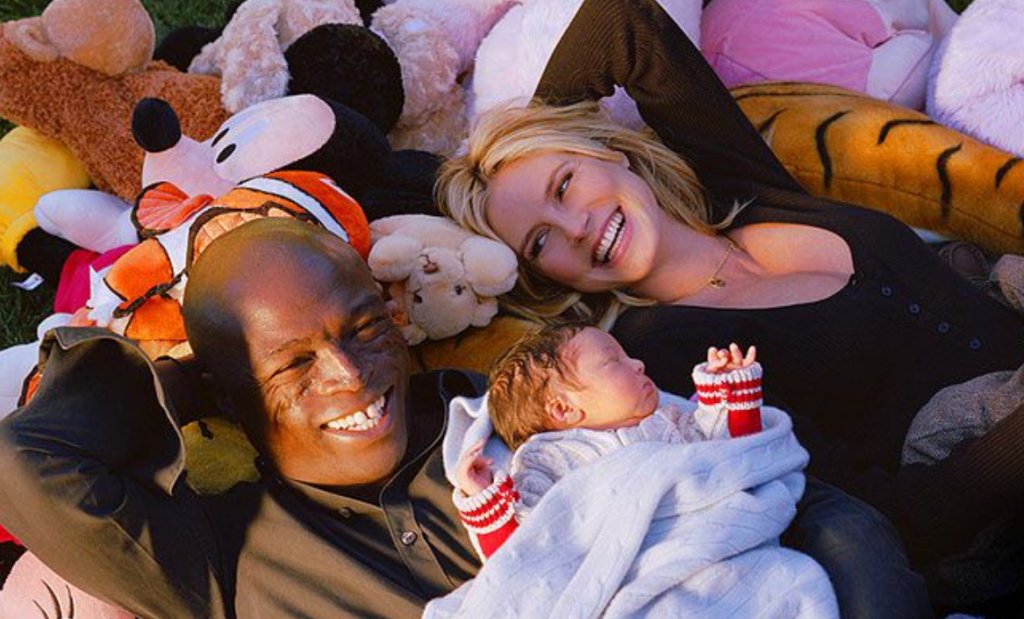 Seal has spoken about how easy co-parenting with the German model has been since their divorce was finalized in 2014. Heidi is German and American, while Seal is British. The couple still have a good relationship despite going their separate ways.
40. Joshua Jackson and Jodie Turner-Smith
Joshua Jackson and Jodie Turner-Smith have been turning heads since they made their relationship public. The couple has been together for years and is blessed with a beautiful child. They are still in love and don't waste an opportunity to share with their fans.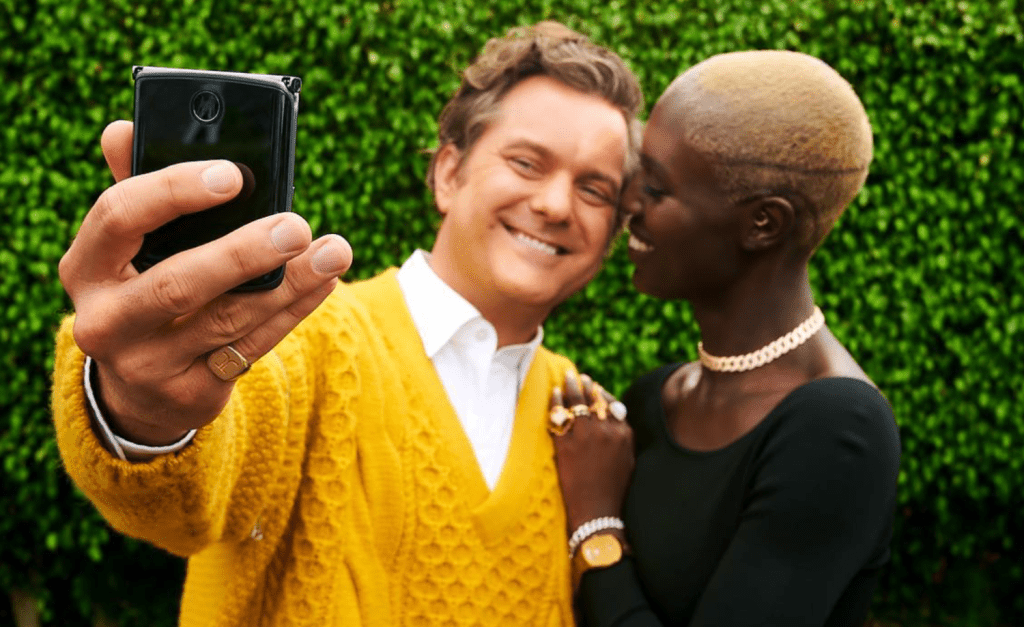 Jodie Turner-Smith was born in England to Jamaican parents. She is the only one of her siblings not born in Jamaica. On the other hand, Joshua Jackson is American and Canadian. The couple has suffered racial attacks on social media, but it doesn't stop them from striving to be happy.