Trailblazing African American Musicians Who Changed The Music Industry
By Aakash M May 2, 2023
---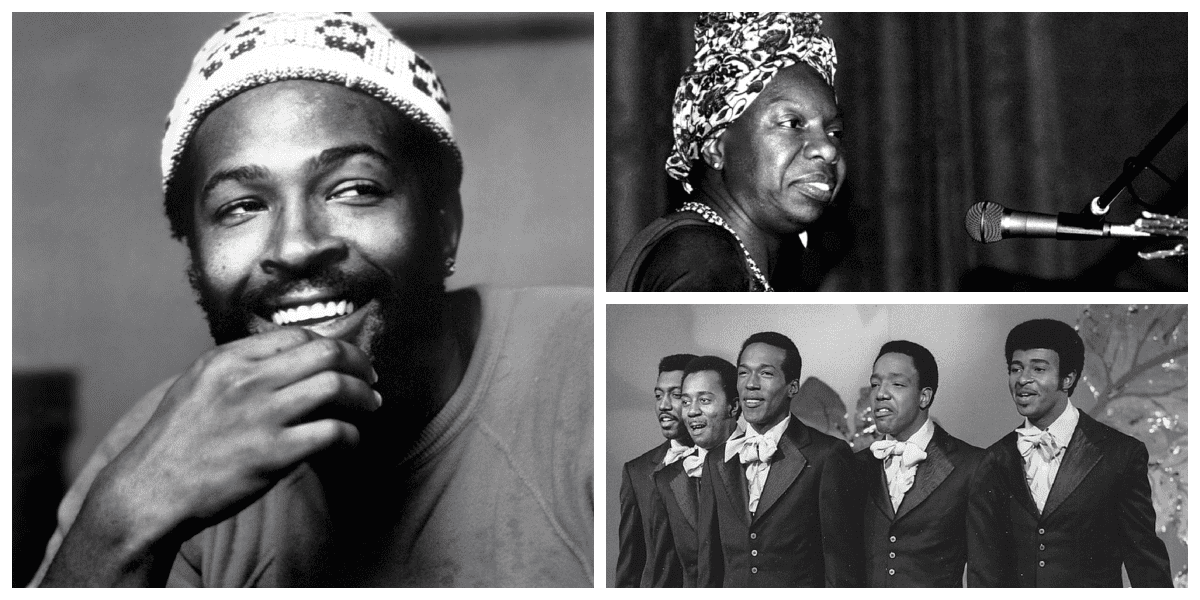 Music is and has always been a popular form of entertainment. It sees no language, time, or geographical boundaries and connects people regardless of their differences. Honestly, it's difficult for us to imagine our lives without music today. Can you?
No matter the genre, they're all unique and amazing in their own way, even though some are derived from others. It's why we can all enjoy Blues, Jazz, and R&B separately today though the former undoubtedly brought about the latter.
Anyone who's studied the history of music knows that if you trace the roots of most of the common genres today, they will take you to their African American origin. So today, we decided to shed light on some of the legends who popularized them and explore their prominent legacies. Enjoy!
Fats Domino
Fats Domino had humble beginnings. His musical career started with playing the piano and making three dollars a week doing it. From there, he went on to become a major influence on artists like Elvis Presley and bands like The Beatles.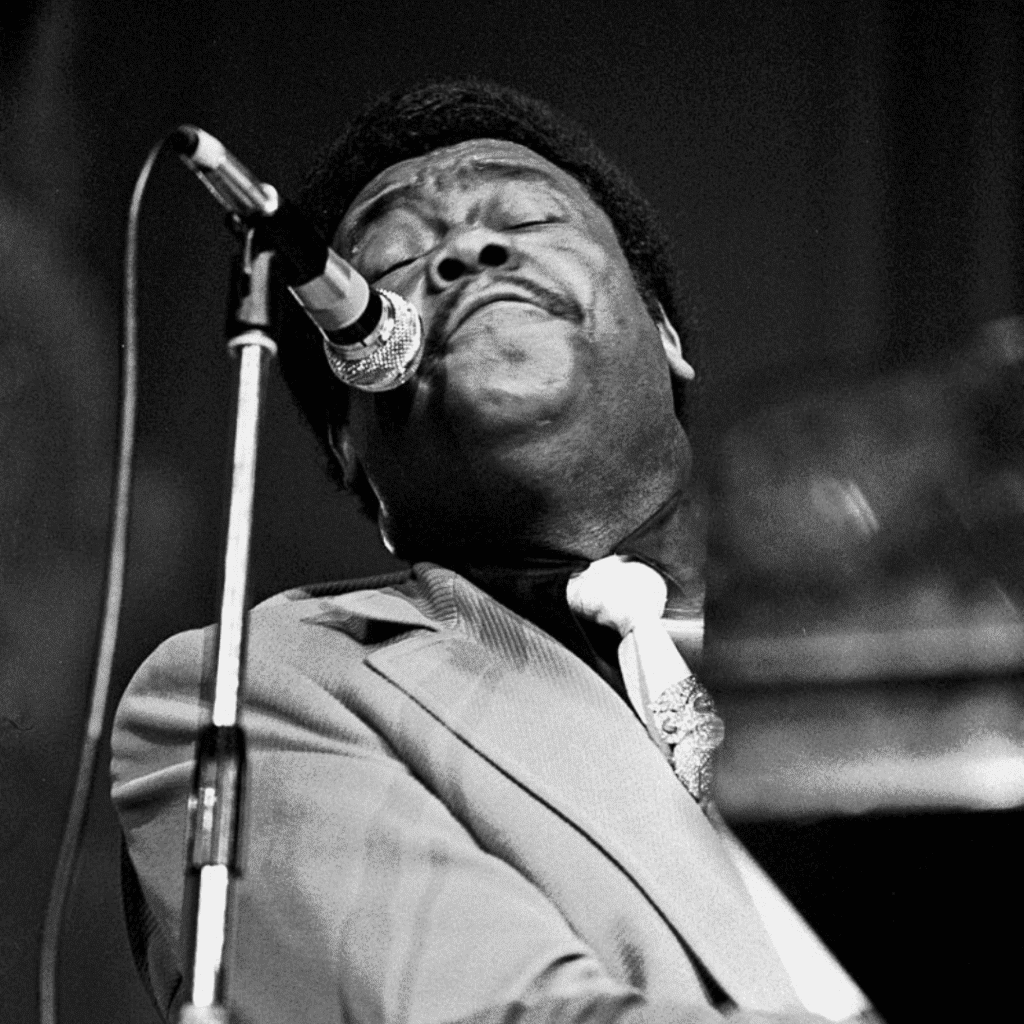 The Rock & Roll scene was dominated by Fats Domino from the '50s to the '60s. He had a string of hits during this period and, later, became a bonafide legend in the genre. He was also among the first artists to be inducted into the Rock & Roll Hall of Fame.
Jimi Hendrix
This list is full of talented geniuses who have had a tremendous influence on the industry, but allow us to tell you that having such a huge influence is no easy task. It takes decades or even an artist's entire life to create such an impact.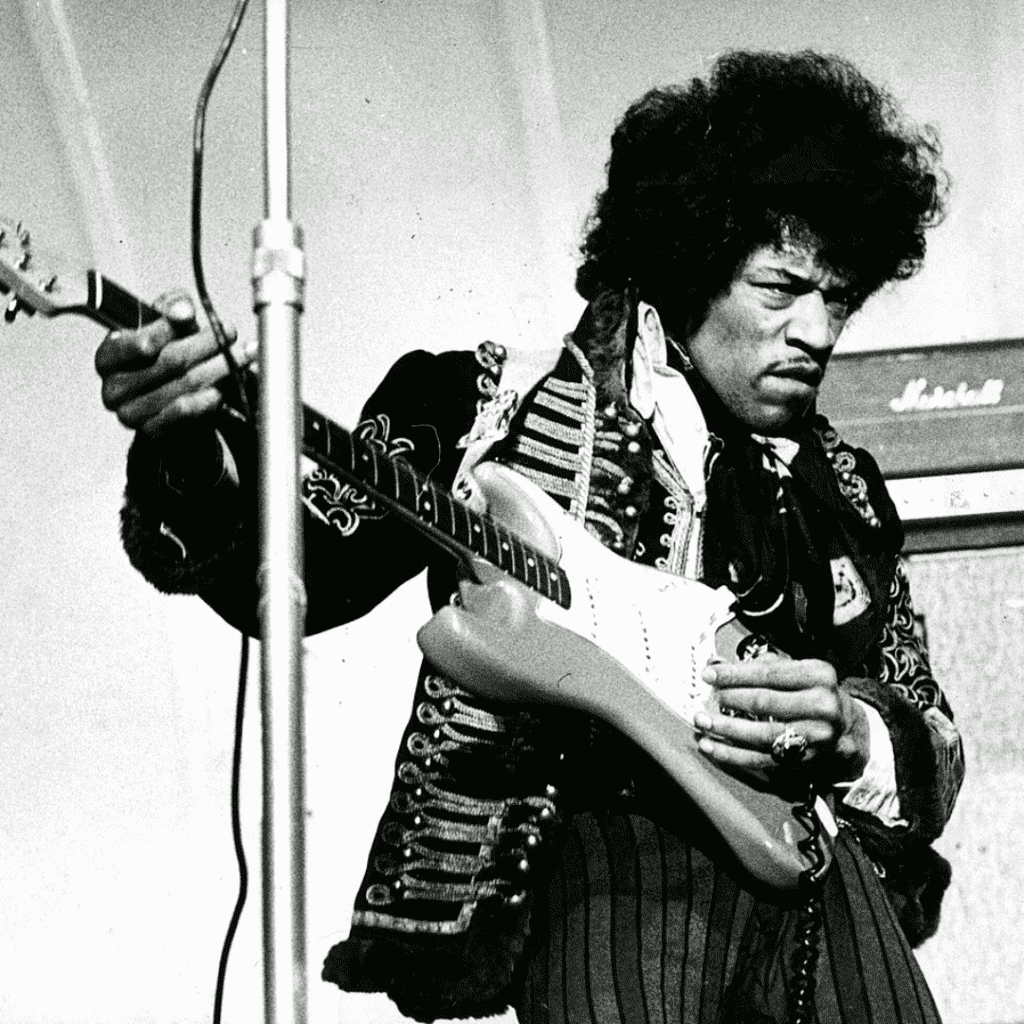 But that's not the case for everyone. For Jimi Hendrix, all it took was five years for him to become one of the world's most prominent guitarists. He was so good at playing guitar that he made numerous undesirable notes sound great with his music.
Louis Armstrong
Louis Armstrong is among the most influential Jazz figures. He won two Grammy awards and was one of the finest vocalists and trumpeters of his time. Armstrong started out in the '20s, and in the following few decades, he was one of the most popular Jazz musicians.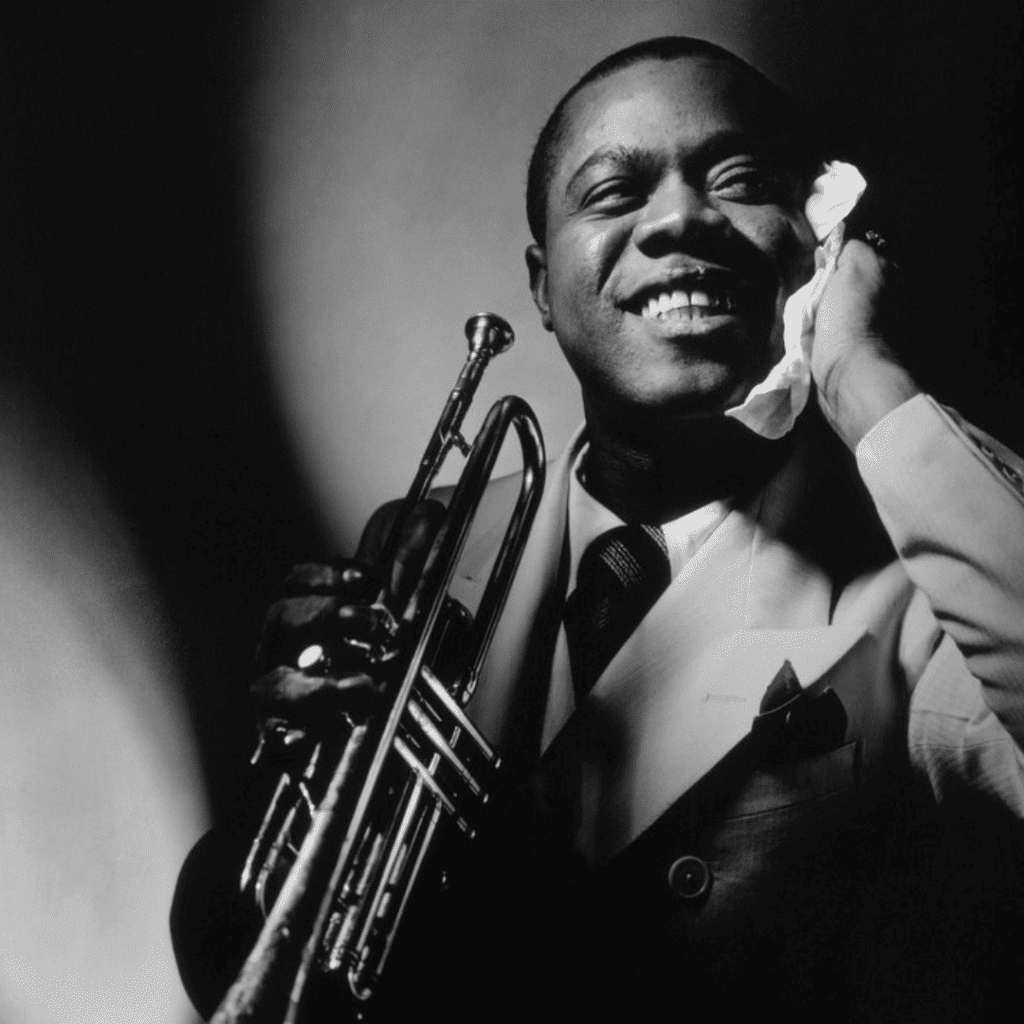 If you don't know who he is, just listen to the song What A Wonderful World and you'll become an instant fan. That song is still widely popular despite being released over 50 years ago. He paved the way for African American musicians since he was among the first to gain popularity among non-black audiences.
Aretha Franklin
When we lost Aretha Franklin, we lost a legend. She started out as a gospel artist, but as she rose to fame and delivered hit after hit, she became the first woman to ever be inducted into the Rock & Roll Hall of Fame.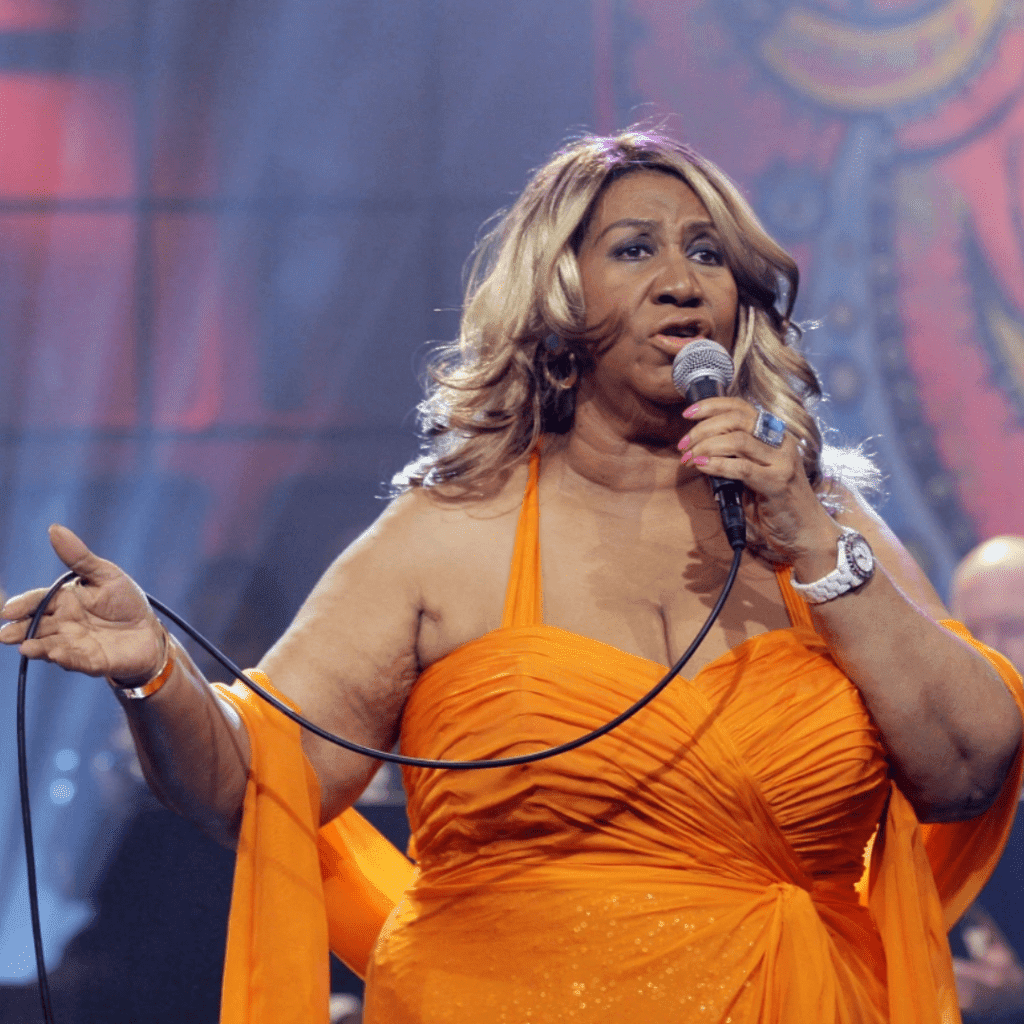 She has numerous achievements under her name, from 18 Grammy award wins to being an artist who has recorded over 100 charted singles on the Billboard charts in the USA. Not only did she influence Gospel music, but she also had a massive influence on Jazz, R&B, and pop.
Ella Fitzgerald
Ella Fitzgerald was known as the Queen of Jazz, so that's enough to tell you she wasn't just another Jazz musician. She was also called the First Lady of Song and renowned for the exceptional vocal techniques she used while singing.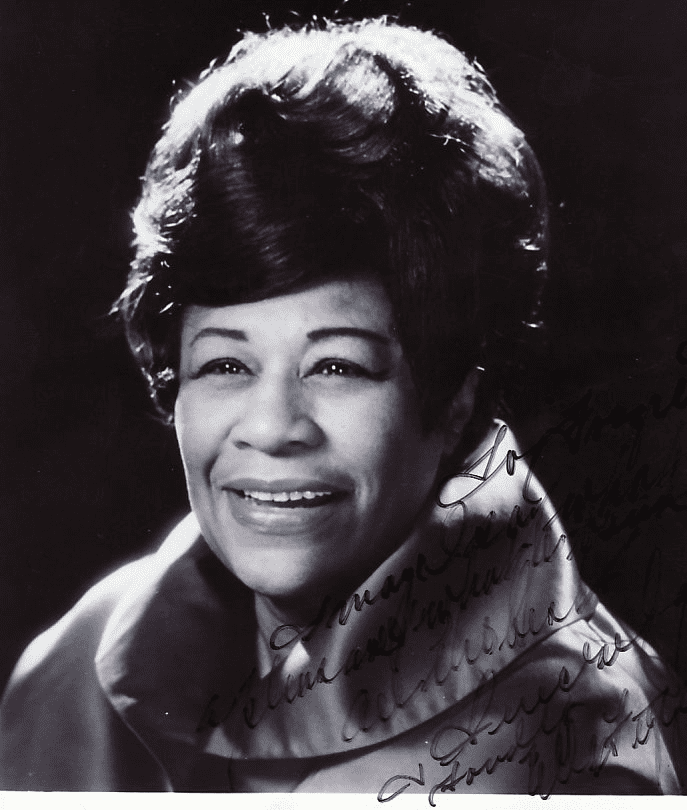 Fitzgerald was a highly accomplished individual, with 14 Grammy wins and several prestigious national awards, like The Presidential Medal of Freedom. She delivered numerous sensational hits throughout her six-decade-long career that are still quite popular among fans to this day.
Duke Ellington
Duke Ellington was one of the most talented jazz music composers and bandleaders of his time. He was a leading jazz pianist who composed tons and tons of legendary musical pieces throughout his career that spanned more than five long decades.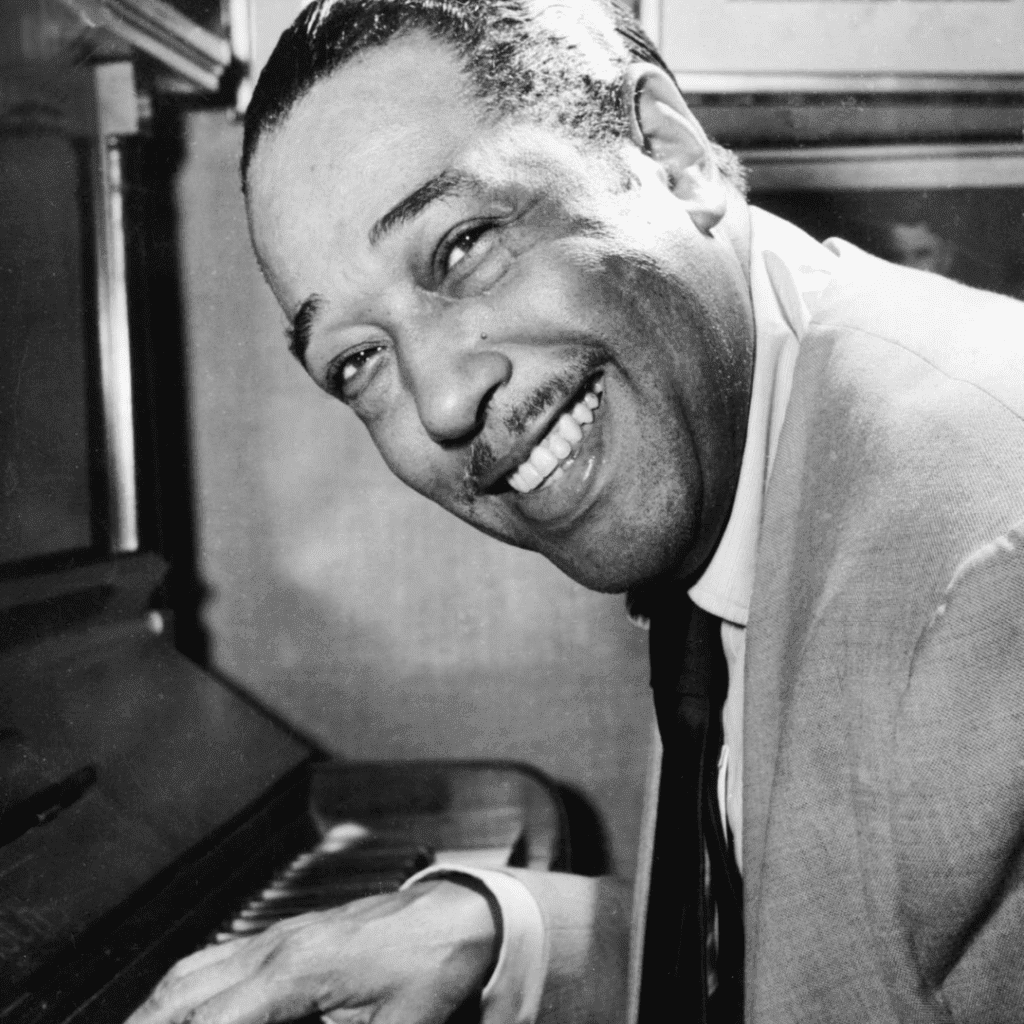 He started to play the piano at a very young age, and that's when he started showing dedication to his work, developing an innovative style that made him a pioneer in the genre. According to most Jazz enthusiasts, Ellington was the biggest composer ever.
Stevie Wonder
This musical prodigy was the youngest artist to reach the top of the Billboard charts. Can you guess how old he was when he achieved this historic feat? Only 13! No wonder he is still going strong to this day.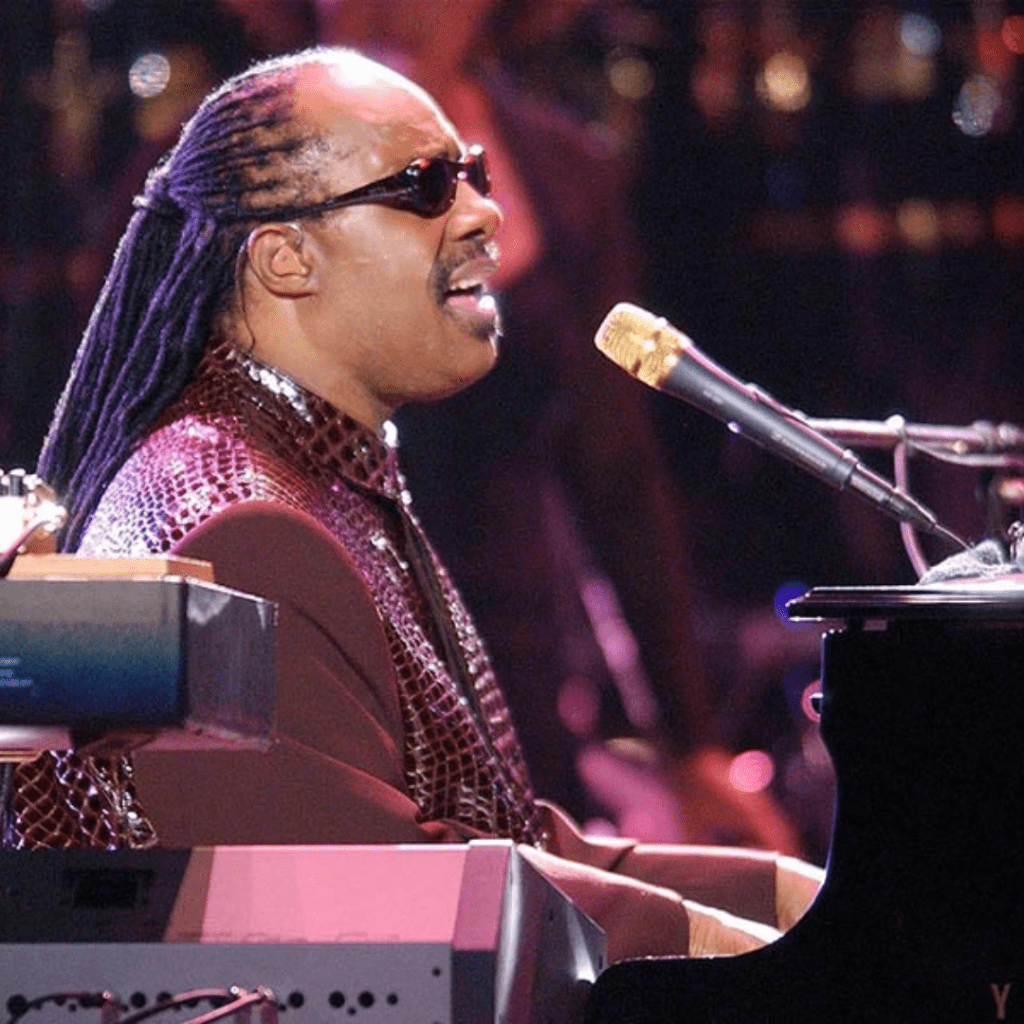 So, by 13, he had started his career, and a decade later, he became one of the most formidable musicians of his time. Stevie is among the best-selling musicians of all time and a multiple Grammy Award-winning artist with 25 trophies under his belt!
Billie Holiday
If you google the biggest Jazz artists from the '30s to the '40s, you will find one name everywhere, almost at the top every time; Billie Holiday. Her singing style and skills had such a phenomenal influence on the Jazz genre as a whole.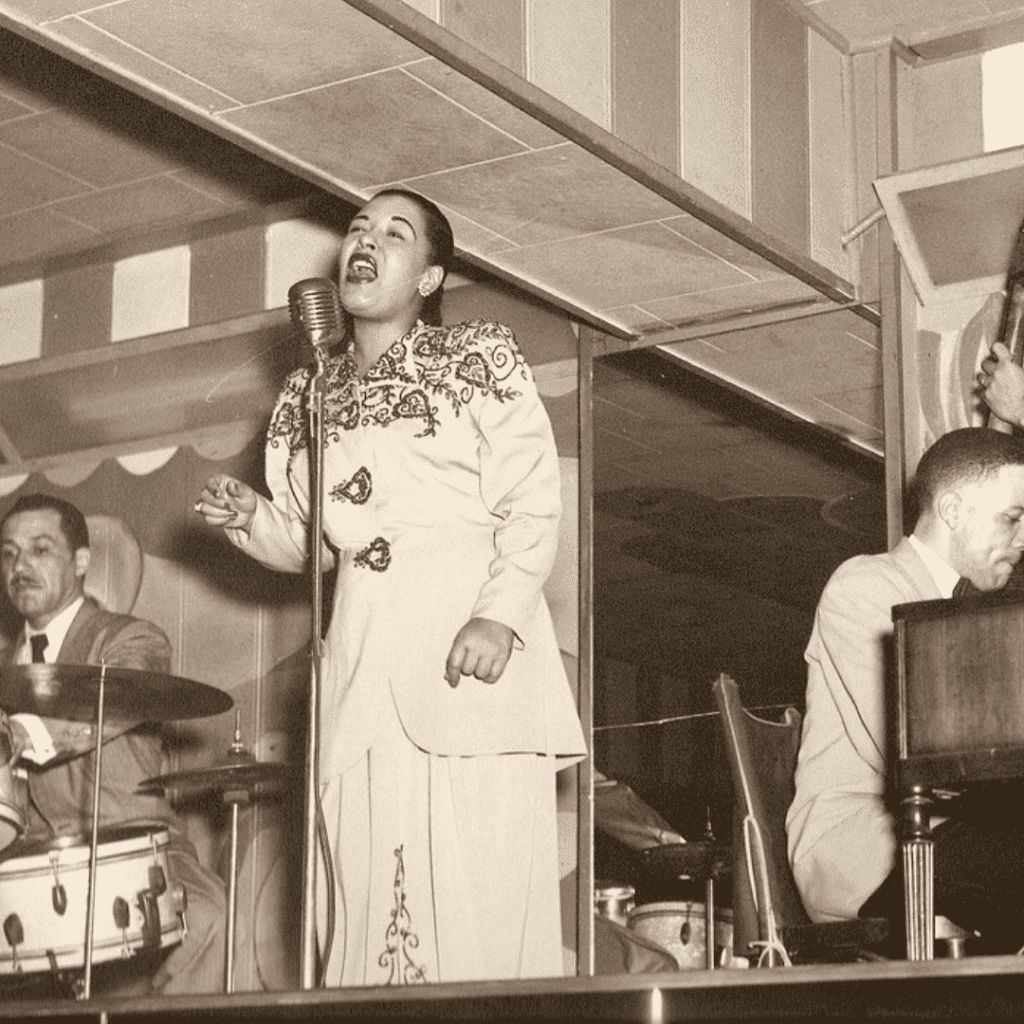 She was known for being one of the best live performers during her career, and her concerts were always sold out and jam-packed! Billie has been inducted into many Halls of Fame and is a posthumous recipient of several Grammy awards.
Muddy Waters
Both World Wars had a huge impact on various sectors, including the music industry, all over the world. Muddy Waters is one of the prominent artists who is owed a lot of credit for revolutionizing and influencing the Blues after the wars.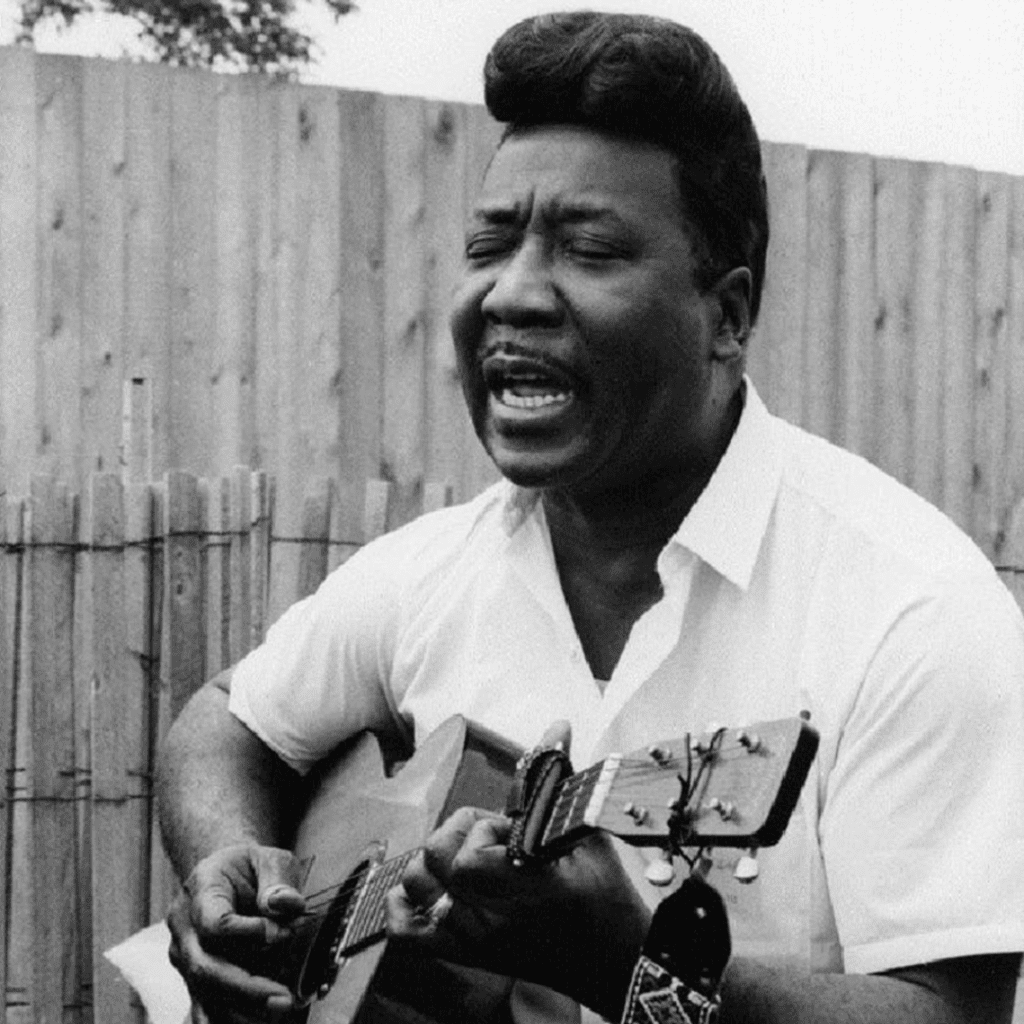 He started his career by playing the harmonica and guitar as a teen. By the 1950s, he had traveled to England for performances and had his own band. In a way, he revived the declining influence of the Blues in the States.
Michael Jackson
It is simply impossible to make a list of musical legends without mentioning the King of Pop. The word 'legend' is an understatement for Michael Jackson. His music is heard throughout the world, and he was among the most significant personalities of the 20th century.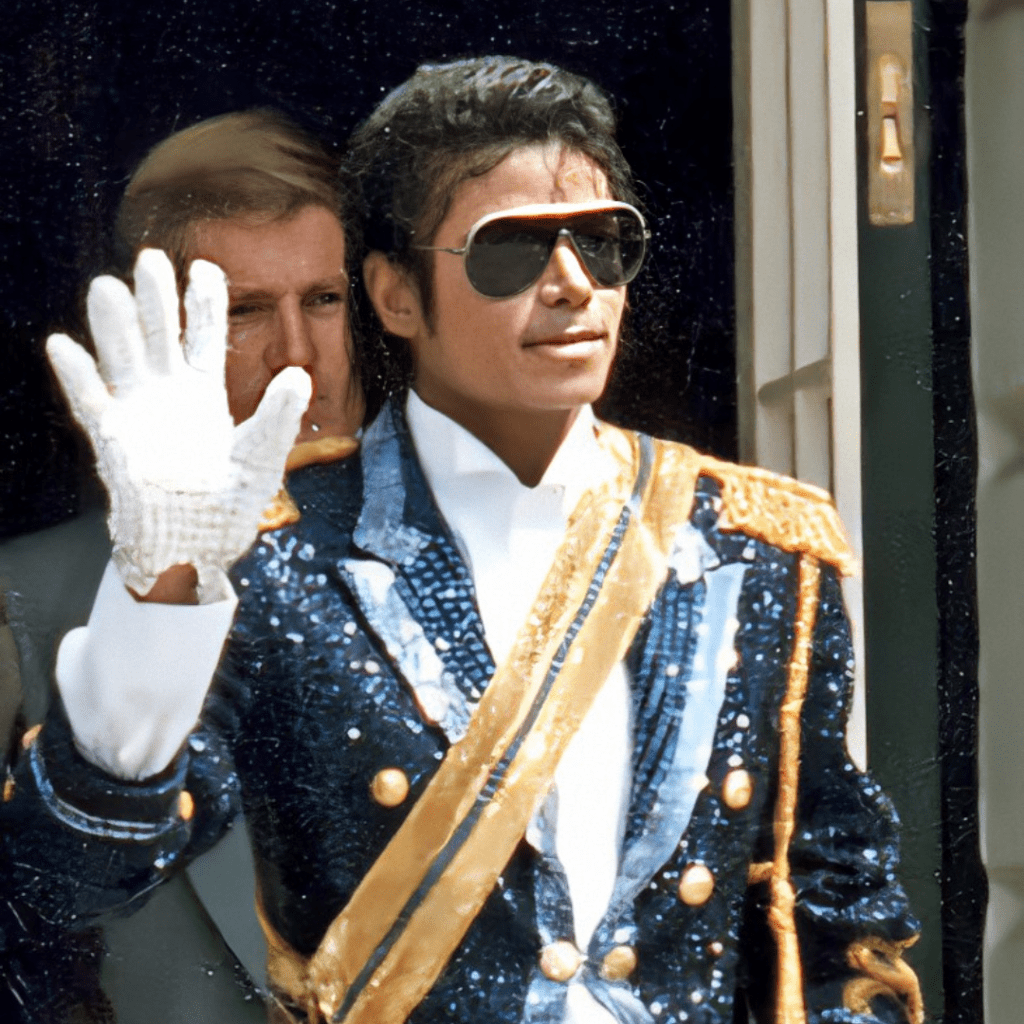 Not only was he an extremely skilled dancer and singer, but his performances were electrifying. He was full of energy all the time and always gave his best. MJ was also one of the biggest fashion icons of the 20th century and is still among the best-selling artists of all time.
Tina Turner
You don't have to be a Rock & Roll fan to have heard the name Tina Turner. Known as the Queen of Rock & Roll, Tina is a best-selling artist, and she also made history as the oldest female solo artist to top the music charts. She was 44 at that time.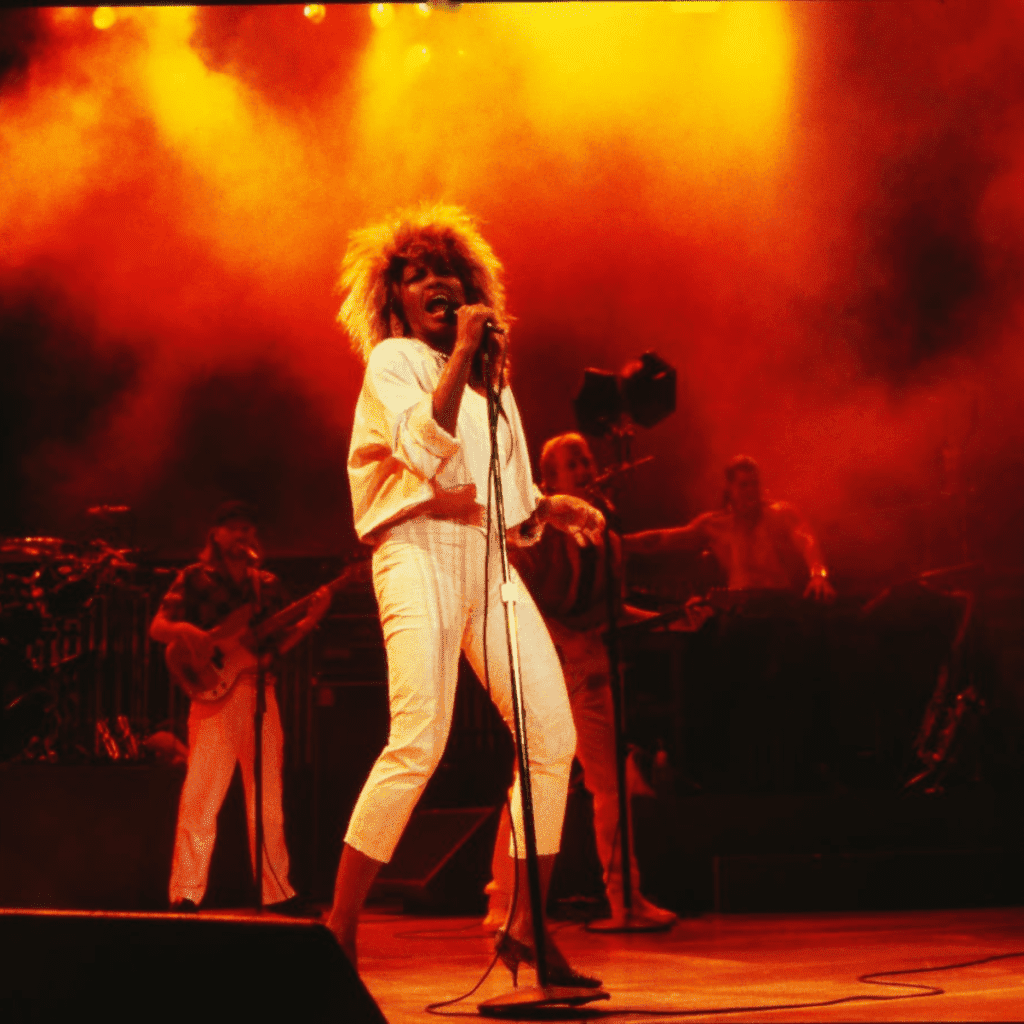 Tina has a myriad of achievements under her name and is recognized as one of the greatest artists of all time. A couple of her achievements include 12 Grammy wins and being the first female black artist to get featured on the cover of Rolling Stone.
Miles Davis
Miles Davis was a trumpeter and bandleader who was literally one of the biggest names in the world of Jazz music. He was also among the biggest artists of his time. Being a Jazz pioneer, he sold out more tickets than anybody else during his time.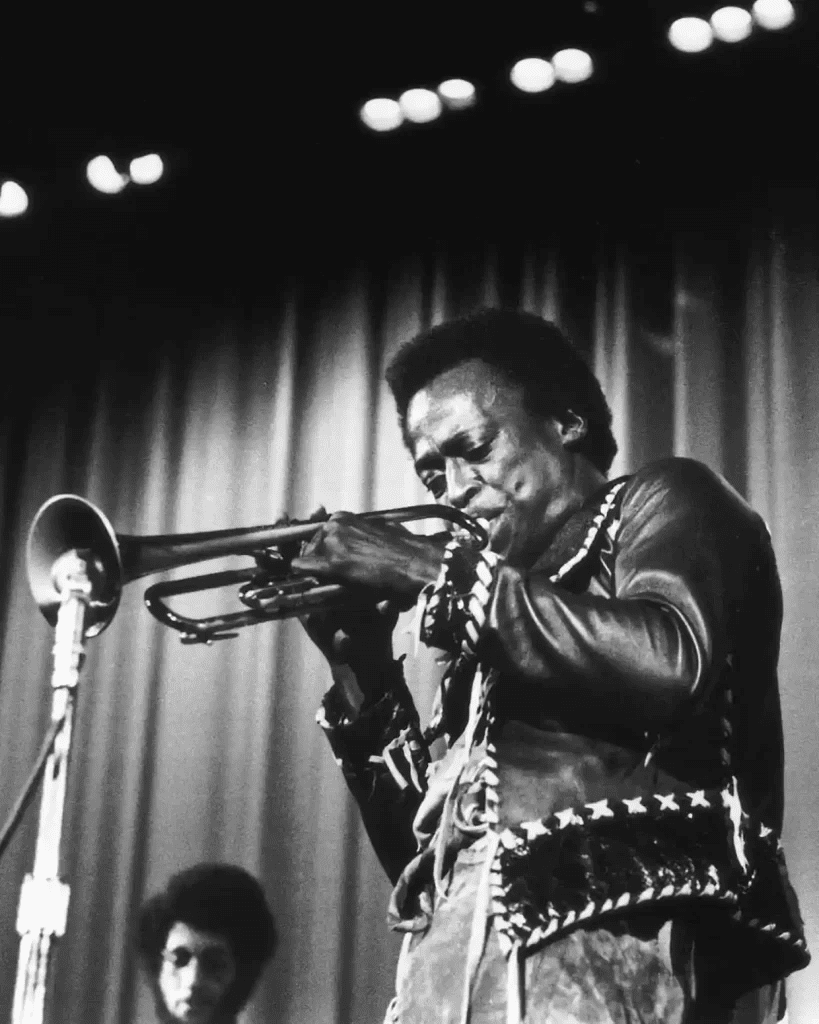 Unlike most artists on our list, he doesn't have a 'rags to riches' story, as he was born into a wealthy family. His summers were punctuated with fun times with his siblings on the estate owned by his parents. We doubt they knew he'd grown up to become a legend in Jazz.
Marvin Gaye
Marvin Gaye is a name that every R&B and Soul lover has undoubtedly heard. He was known as The Prince of Motown, as he helped mold the famous Motown Records back in the '60s when it was founded with his beautiful voice and talent.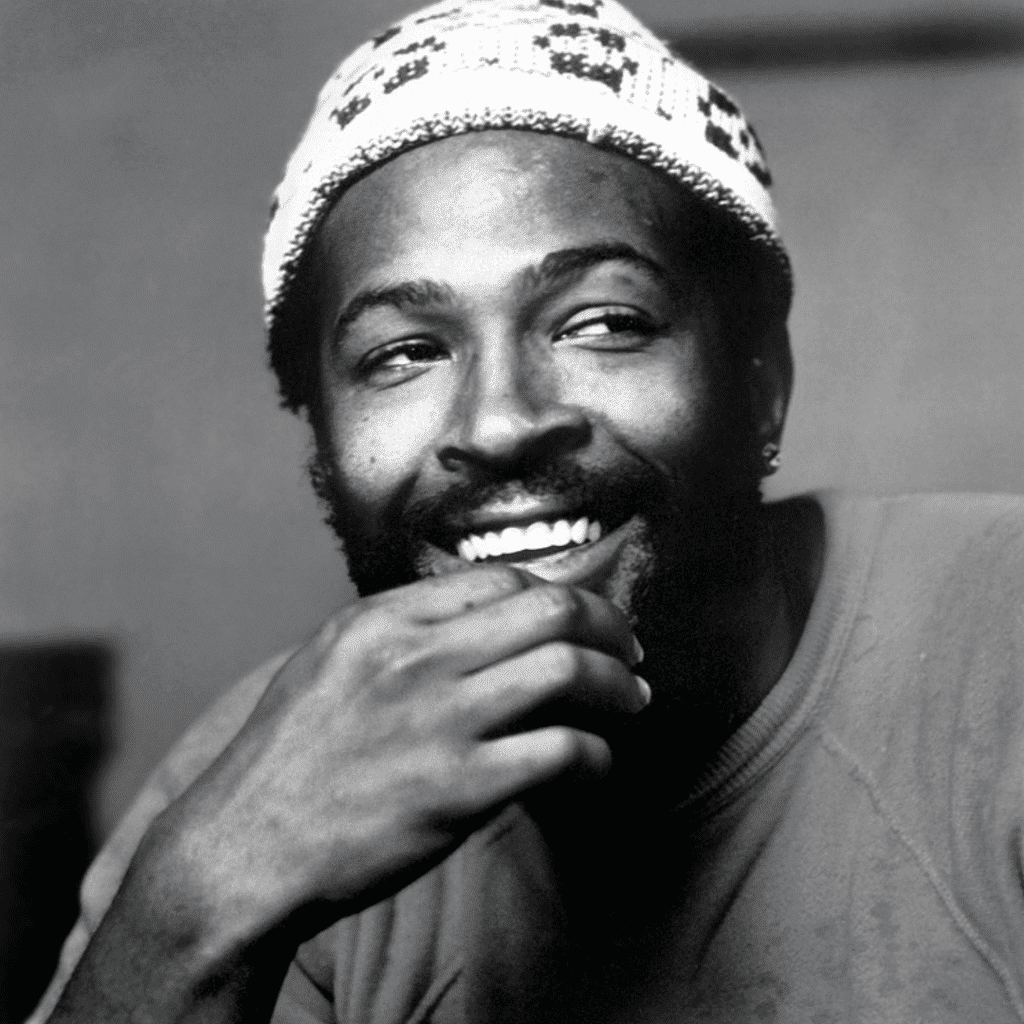 His influence wasn't just limited to R&B and Motown. He was also a pioneer of Blues and Funk. Marvin won Grammy awards multiple times, and he has also been inducted into many different Halls of Fame, all thanks to his musical prowess.
Run-DMC
As we all know, hip-hop is probably the biggest and most popular musical genre today. But, it would've never achieved this feat today had it not been for the work that was done by pioneers in the genre like Run-DMC, one of the biggest hip-hop groups of the '80s.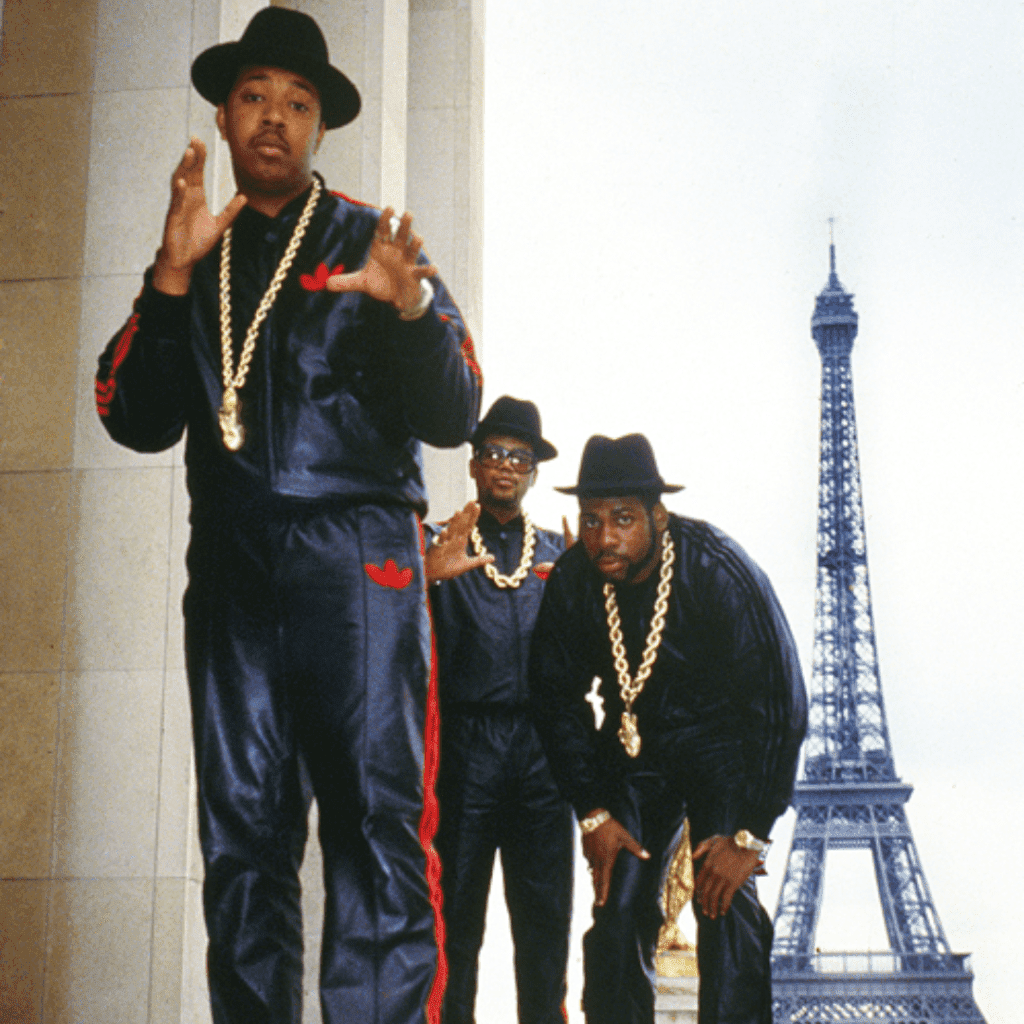 Run-DMC holds a plethora of records and accolades in hip-hop, and according to many, they are one of the best hip-hop bands of all time. Also, they were the first group in the genre with a record that went platinum.
Ray Charles
Ray Charles Robinson has been one of the most inspirational success stories ever since he touched the heights of success despite the level of adversities he faced. Though he was blind from the time he was seven years old, he still managed to become a skilled singer-songwriter, saxophonist, and pianist.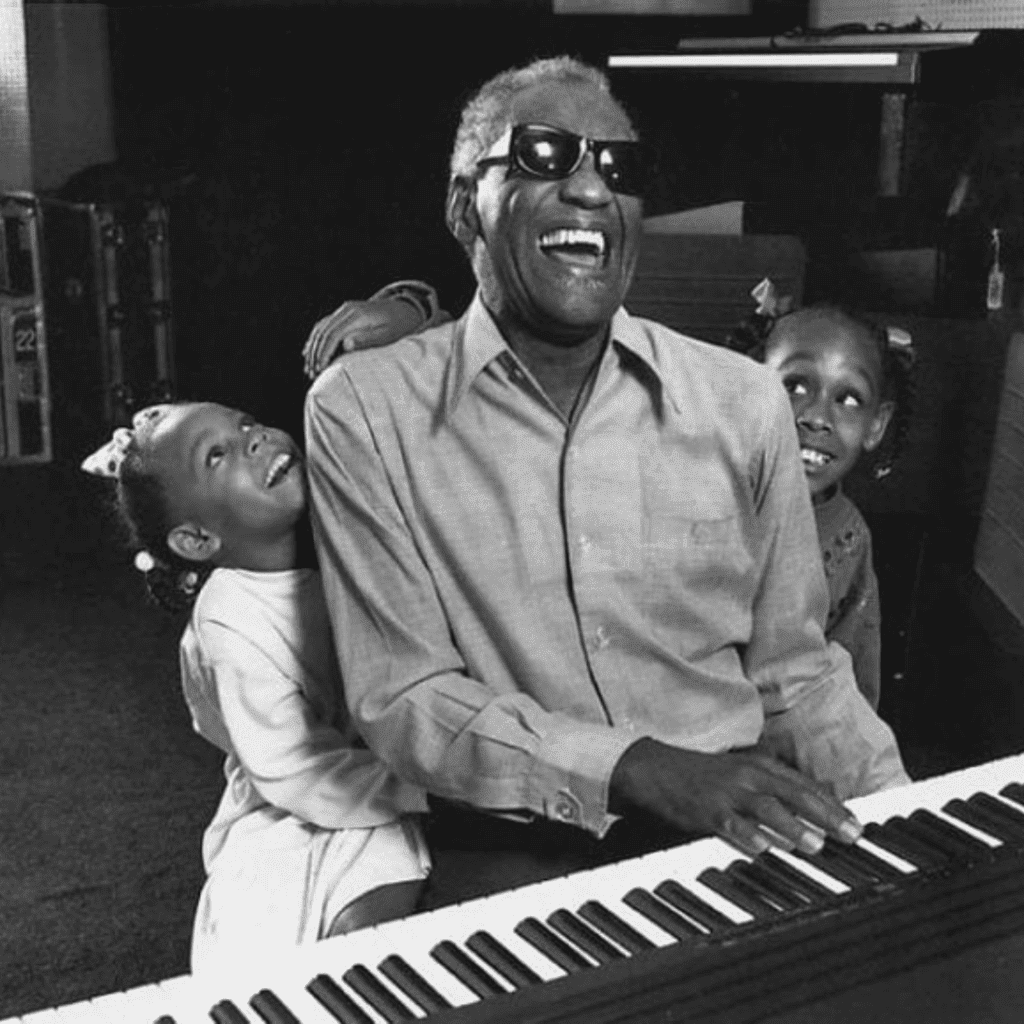 The movie Ray, which is a biopic based on the life of the legend, tells his story very beautifully, so if you're a fan, watch it sometime. He won almost 20 Grammy awards during his lifetime and is certainly one of the biggest black artists of all time.
Chuck Berry
Elvis Presley is known all around the world for his contribution to the Rock & Roll genre, but in all honesty, he wouldn't have reached these heights if it wasn't for the people before him. One of those people is Chuck Berry.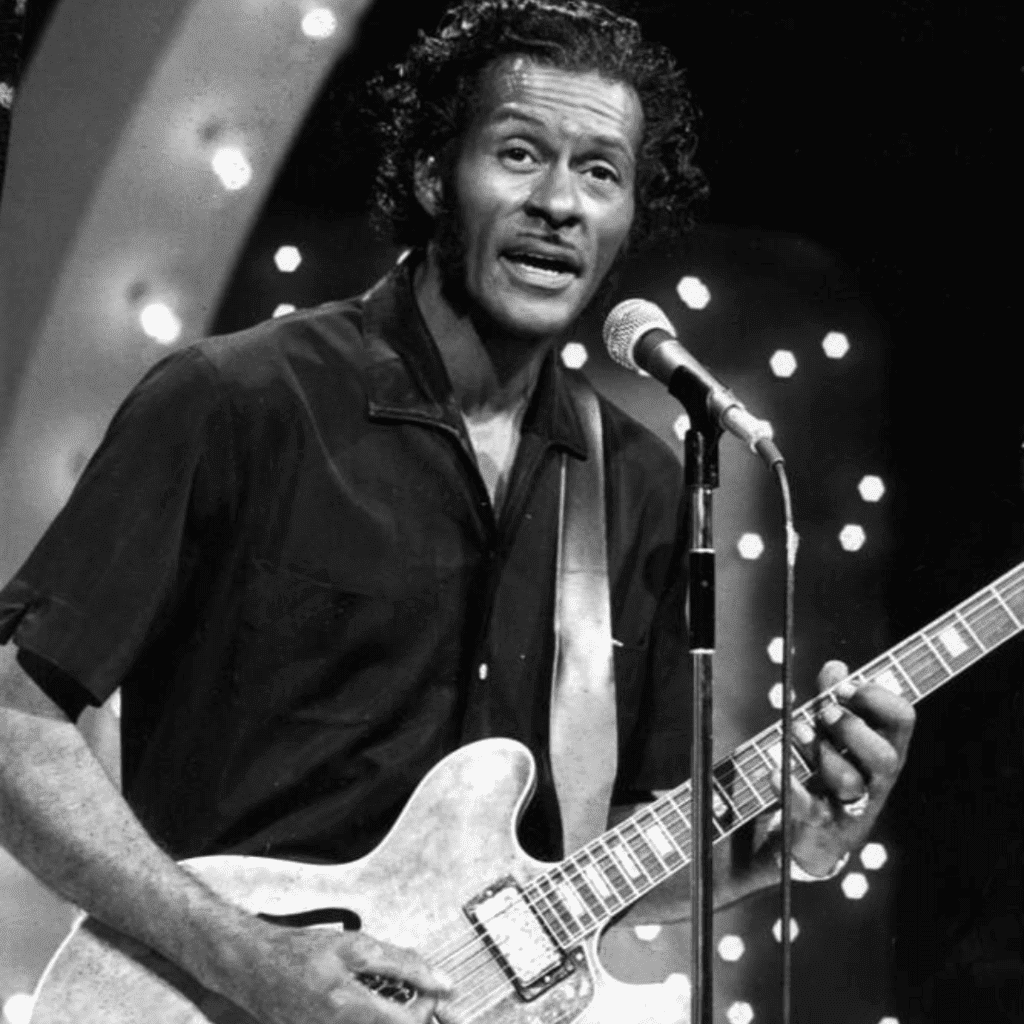 As one of the greatest guitarists of all time, he was called the Father of Rock & Roll. He dominated the genre and took it to higher heights throughout his career. Chuck showed interest in music from a very early age, and soon enough, he became a musical sensation.
James Brown
James Brown was one of the very first Rock & Roll Hall of Fame inductees and a household name during his days. His career spanned over five decades, and as you probably know, he has had a huge influence on numerous musical genres.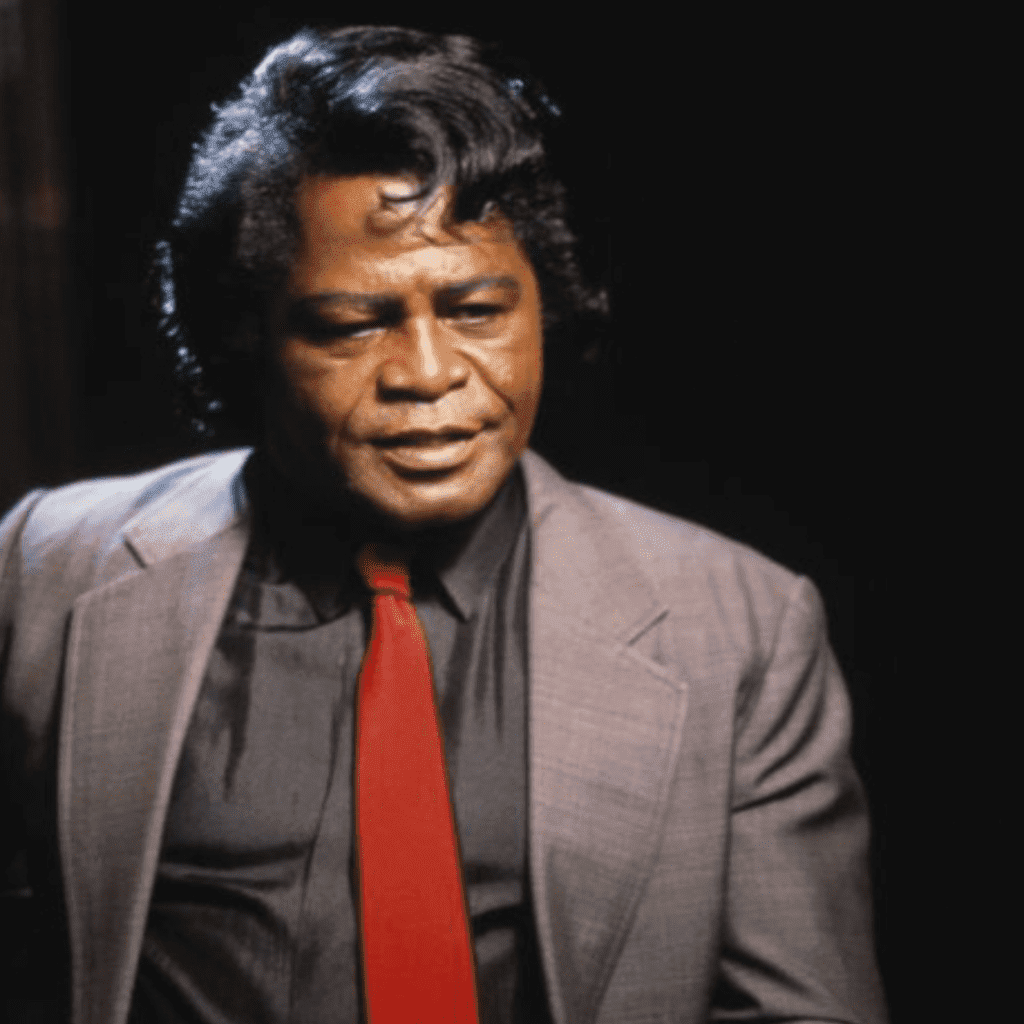 He was the recipient of numerous awards, and you'd be surprised to know that he actually started out as a gospel artist. Later on, he ventured into blues and became one of the top performers of his time. Brown basically nurtured Funk music and kept performing until he died in 2006.
Curtis Lee Mayfield
Curtis Lee Mayfield is another African American musical legend who started his career as a gospel artist. Later on, he became a member of a musical group called The Impressions, and after he left, his solo career finally kicked off.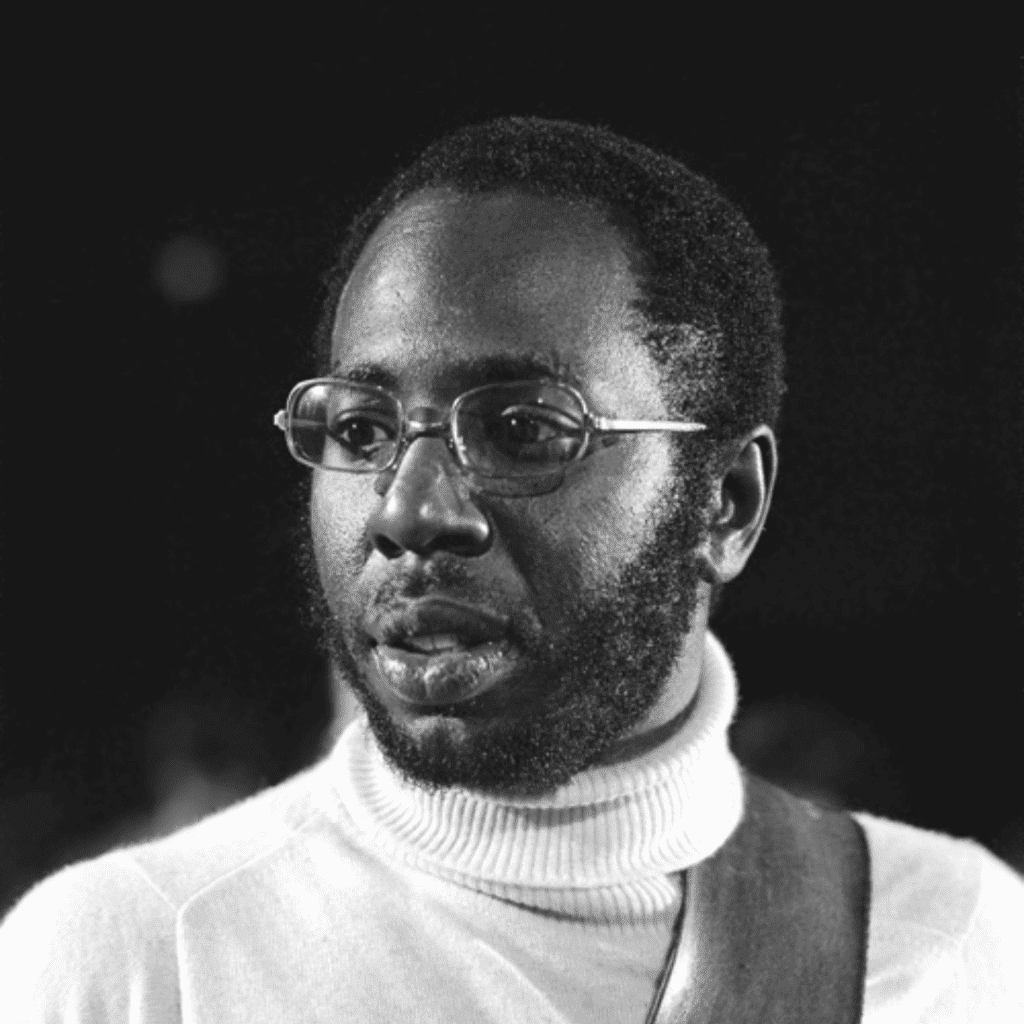 He was one of the most successful singer-songwriters and guitarists from the beginning of his solo career till his death in 1999. Mayfield was known for the deep messages in his songs and had a huge influence on Soul music.
Marian Anderson
Marian Anderson was a contralto singer, and for those who don't know, contralto refers to the lowest singing voice in a female. Think Cher and Amy Winehouse. She performed with most of the big-time orchestras in many famous venues across the USA and Europe.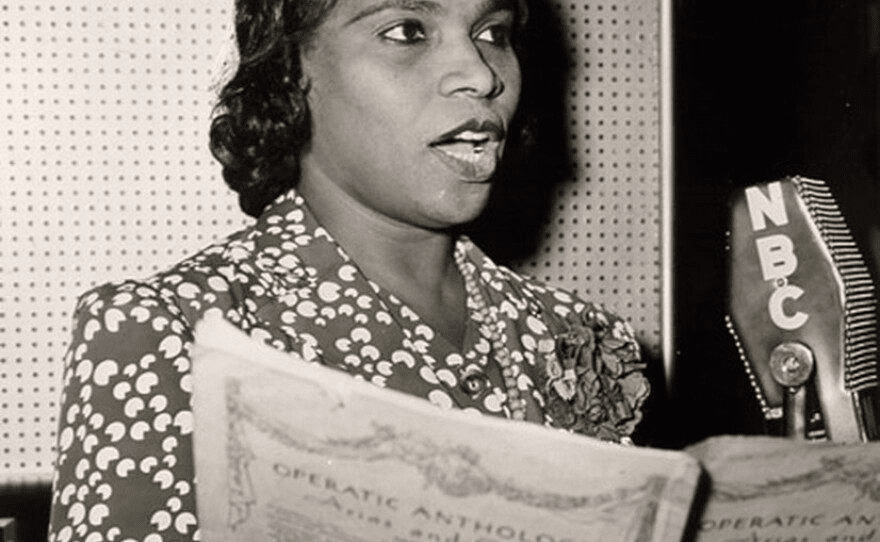 She won numerous awards and honors, out of which her Grammy Lifetime Achievement Award is a highlight. One of her most memorable career moments was her performance on the Lincoln Memorial steps, watched by tens of thousands and listened to by millions on the radio.
Bo Diddley
Over the decades, we have been lucky to witness the gradual transitions of one genre taking over the other dominating genre. For instance, it was the Blues' turn to rule in the early 20th century, and Rock & Roll took its place in the following years.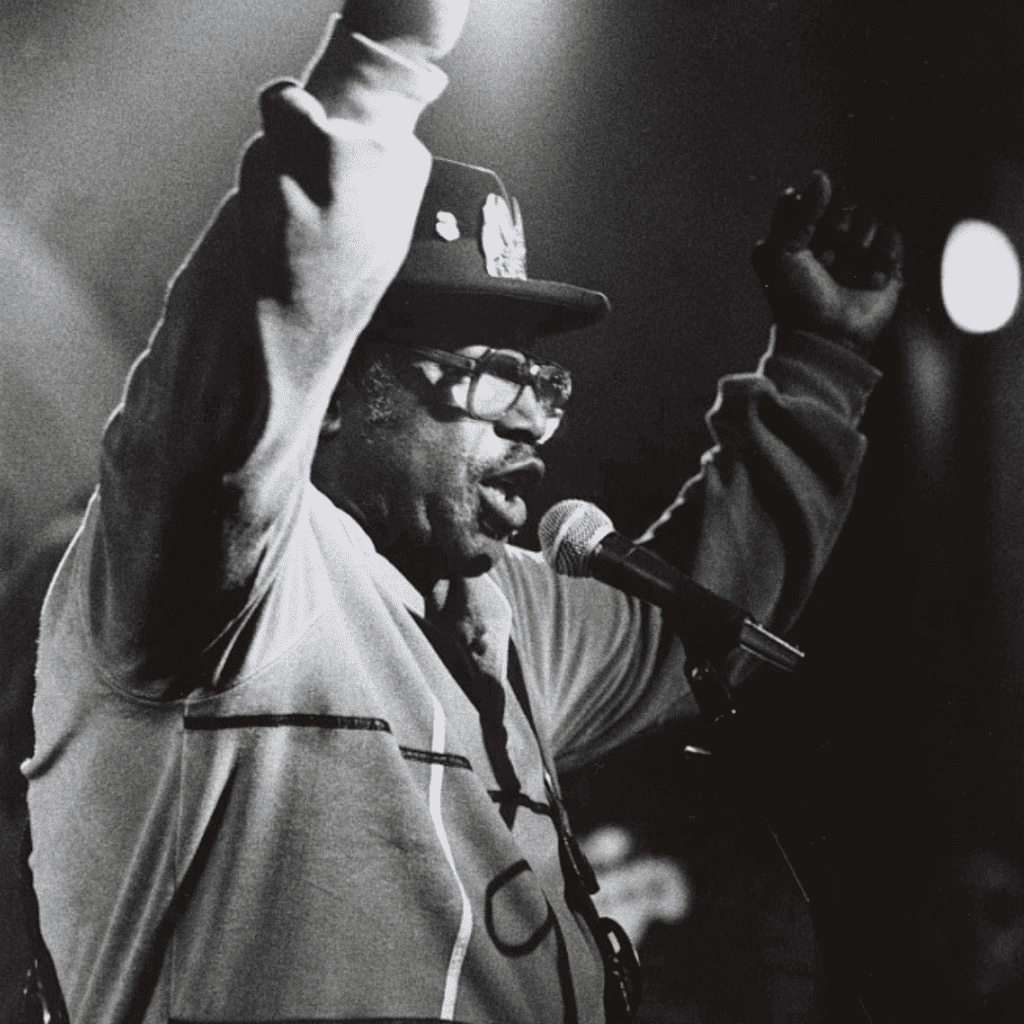 Bo Diddley was largely responsible for making this epic transition happen. You can say that Rock & Roll, hip-hop, and pop music were all built off of this musical legend's unique vocal techniques and style. He was a wonderful guitarist and singer.
The Miracles
The Miracles were also known as Smokey Robinson and the Miracles for a while. This vocal group was among the most influential ones in American music. The band saw an insane level of success with their multiple hit records that often ranked high and topped Billboard charts.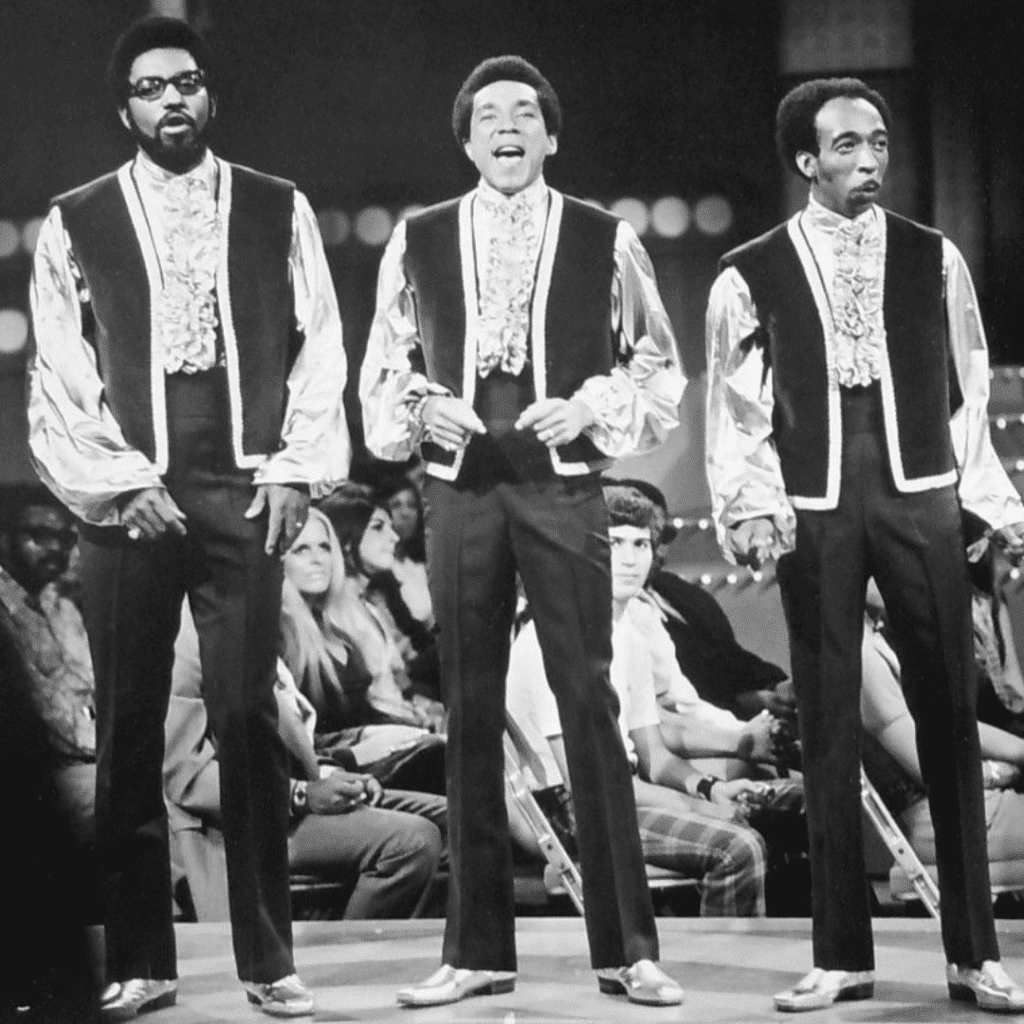 Their music was so good that a lot of their hit songs were inducted into the Grammy Hall of Fame. The musicians themselves have also been ranked on the list of the greatest artists of all time by Rolling Stone. Their music still continues to have a huge influence on artists.
Parliament-Funkadelic
It is easy to guess from the name that this was a funk music collective. These guys have also had a great impact on Funk music, just like James Brown and Sly Stone. George Edward Clinton is the guy behind this successful act.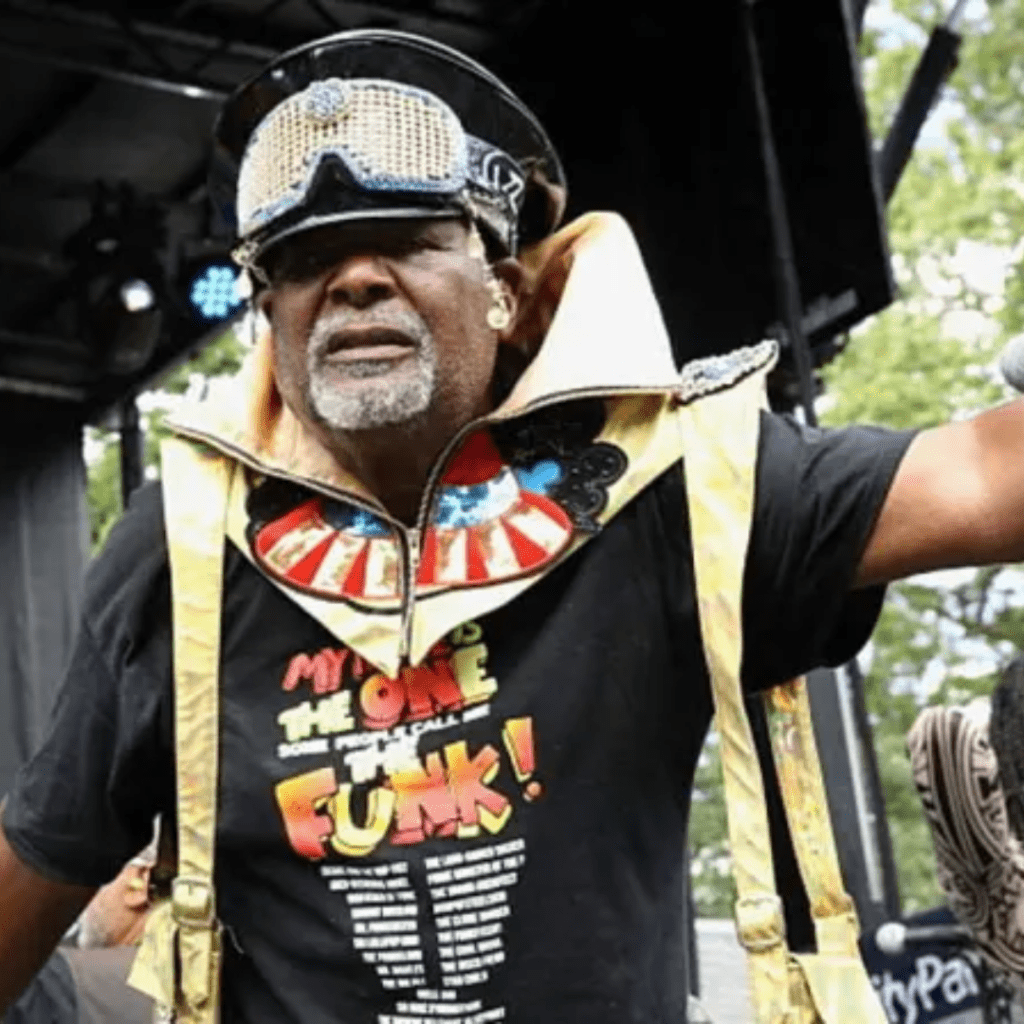 He is the bandleader, singer, and record producer who headed this music collective. Almost all the funk artists of the '80s and '90s would say that these guys had some kind of influence on them. Some members are also Rock & Roll Hall of Fame inductees.
Ruth Brown
Ruth Brown was known as the Queen of R&B and was widely renowned for adding a touch of pop to R&B music. She was responsible for single-handedly growing and carrying Atlantic Records on her back with her multiple hit records.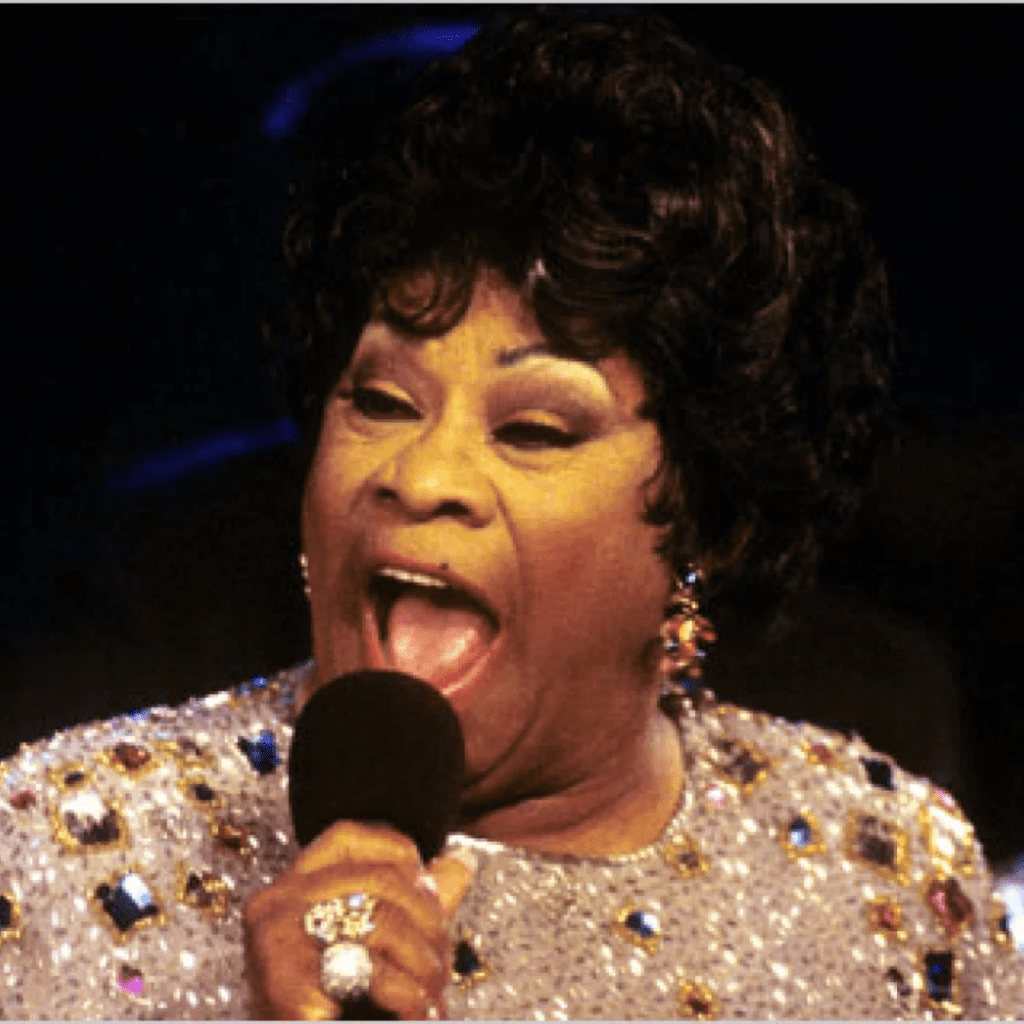 Like several others, her career was a long one that spanned almost sixty years till her death in 2006. She is a Rock and Roll Hall of Fame inductee and has several awards to her name. Hers is a name that can never be forgotten.
Sly and the Family Stone
Sly and the Family Stone had around twenty members throughout its 20-year-long existence. The band revolutionized the music industry with its phenomenal music. They were also among the first American bands with members from different races and bother male and female artists.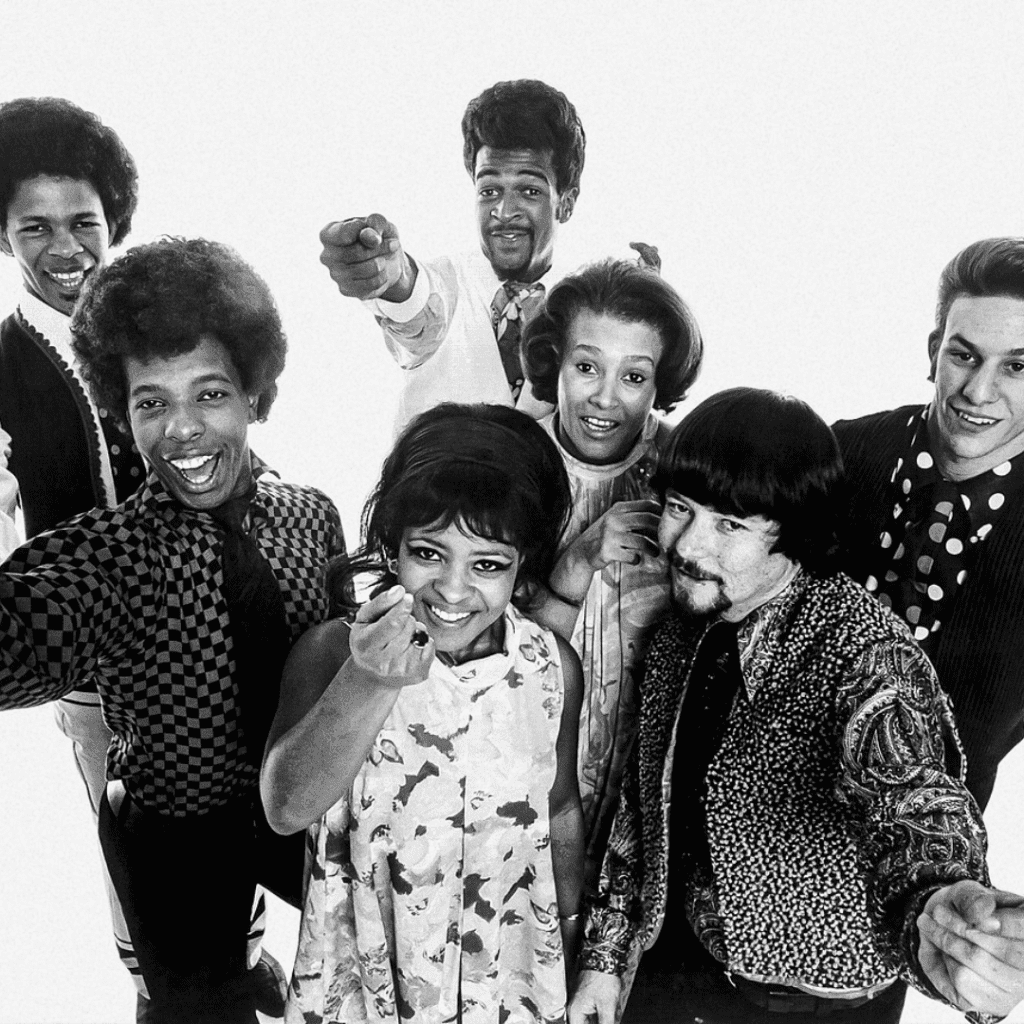 Sly and the Family Stone has been ranked by many critics and even Rolling Stone as one of the greatest bands of all time. The band had a huge influence on R&B, hip-hop music, and, frankly, all genres of American music as a whole.
Grandmaster Flash & The Furious Five
Grandmaster Flash & The Furious Five had a tremendous influence on the development of the hip-hop scene in the '70s and the '80s. This group was insanely successful, and as you can guess from the name, there were six members in it.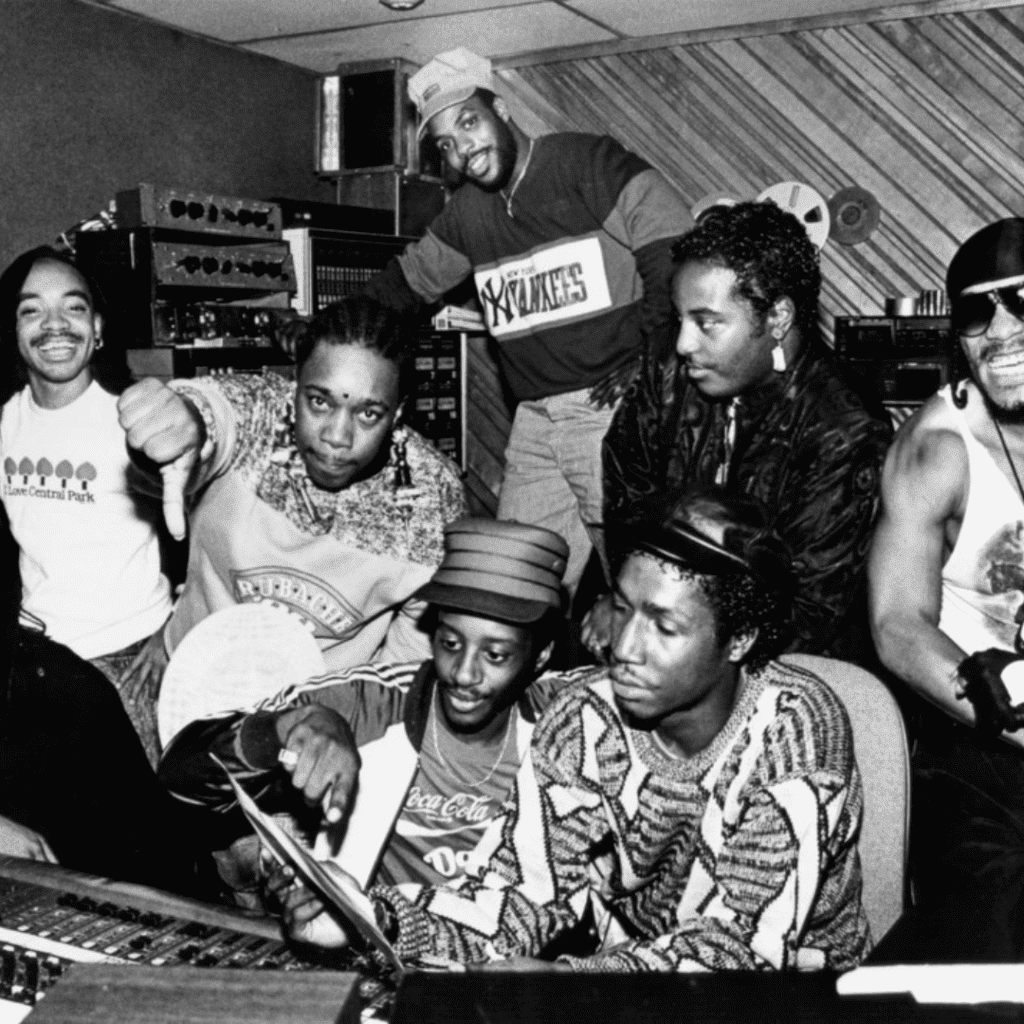 We'd be listing their accolades for a long time if we were to go through all of them, so we'll discuss a few. This group was the first hip-hop group to become a part of the Rock & Roll Hall of Fame. It also influenced many rap legends like Snoop Dogg and the Notorious BIG.
Dinah Washington
Dinah Washington was known as the Queen of the Blues. She was also a Rock & Roll Hall of Fame inductee and one of the biggest names in the music industry in the '50s. Washington was a jazz vocalist who performed in various styles.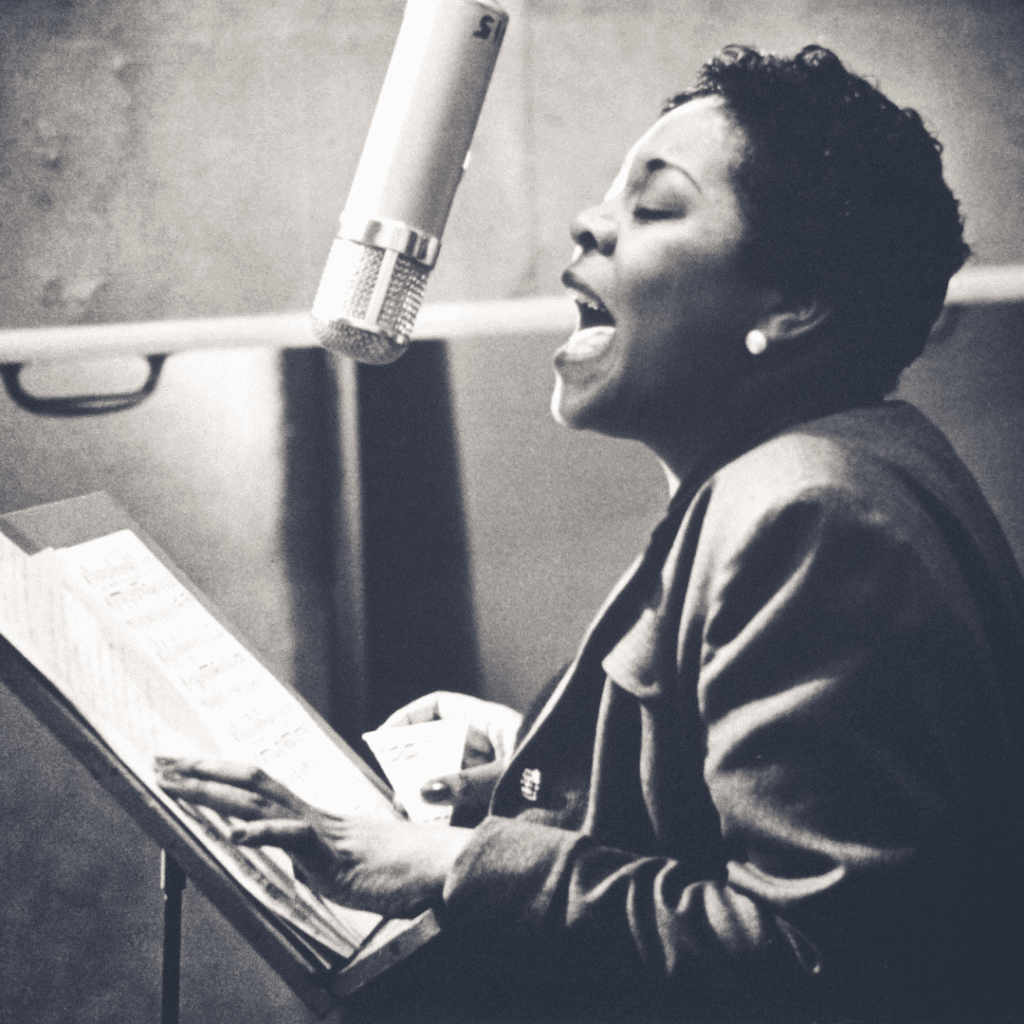 She was also a pianist whose career began when she won a talent contest when she was 15. Fast forward to the later years of her career, she became a Grammy Award winner, and a lot of her songs were picked as entries into the Grammy Hall of Fame.
Bessie Smith
Known as the Empress of Blues and the biggest Blues singer from the 1930s, Bessie Smith's influence on the music industry is something that simply cannot be quantified. Cited as one of the best musicians of her time, she was a certified hitmaker.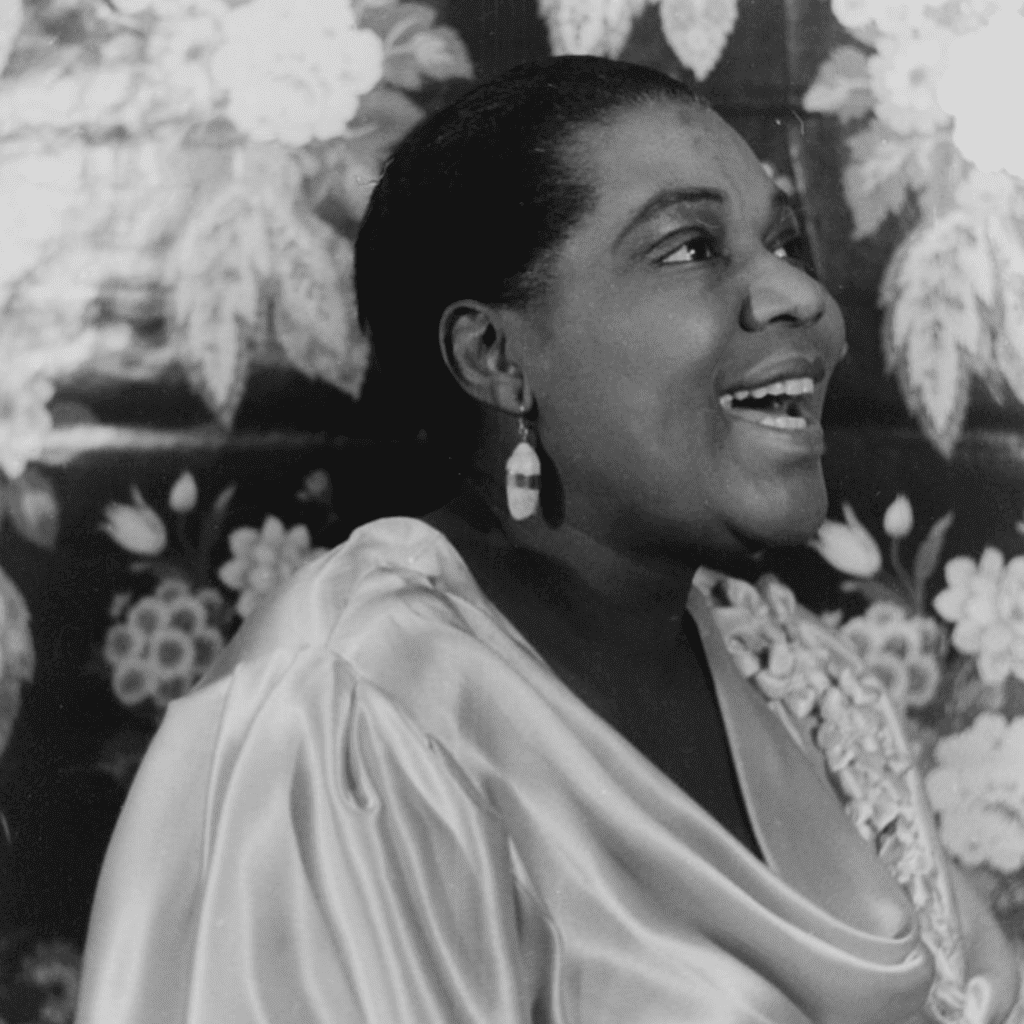 Bessie Smith dealt with a lot of adversities as she was born into a poor household and lost her parents at a very early age. But none of that stopped her from becoming a musical legend and the highest-paid entertainer of the '30s.
John Coltrane
John Coltrane showed interest in music at a very early age when he started playing the clarinet and the alt horn. It was only later that he switched to playing the saxophone, and now when we look back, that was a decision that positively impacted 20th-century American music.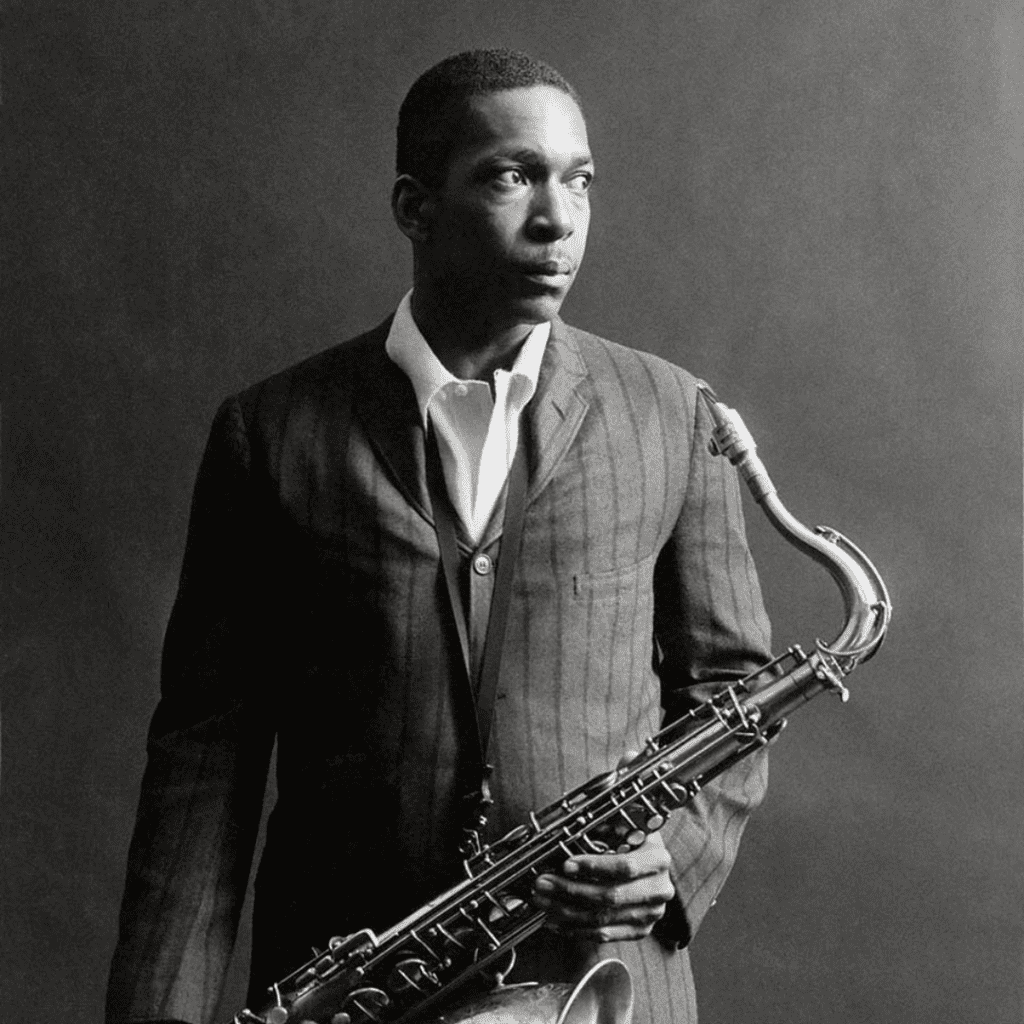 He was previously a naval officer, and after his discharge, he returned to Philadelphia. At the time, the jazz genre was booming. This helped him work on his talent, and within a few years, he became one of the most influential Jazz figures of his time.
Prince
From the early '80s to the time of his death, Prince was a household name. He is by far among the most prominent musicians ever. Prince was known for his amazing vocal range and unique talent for playing a wide range of instruments.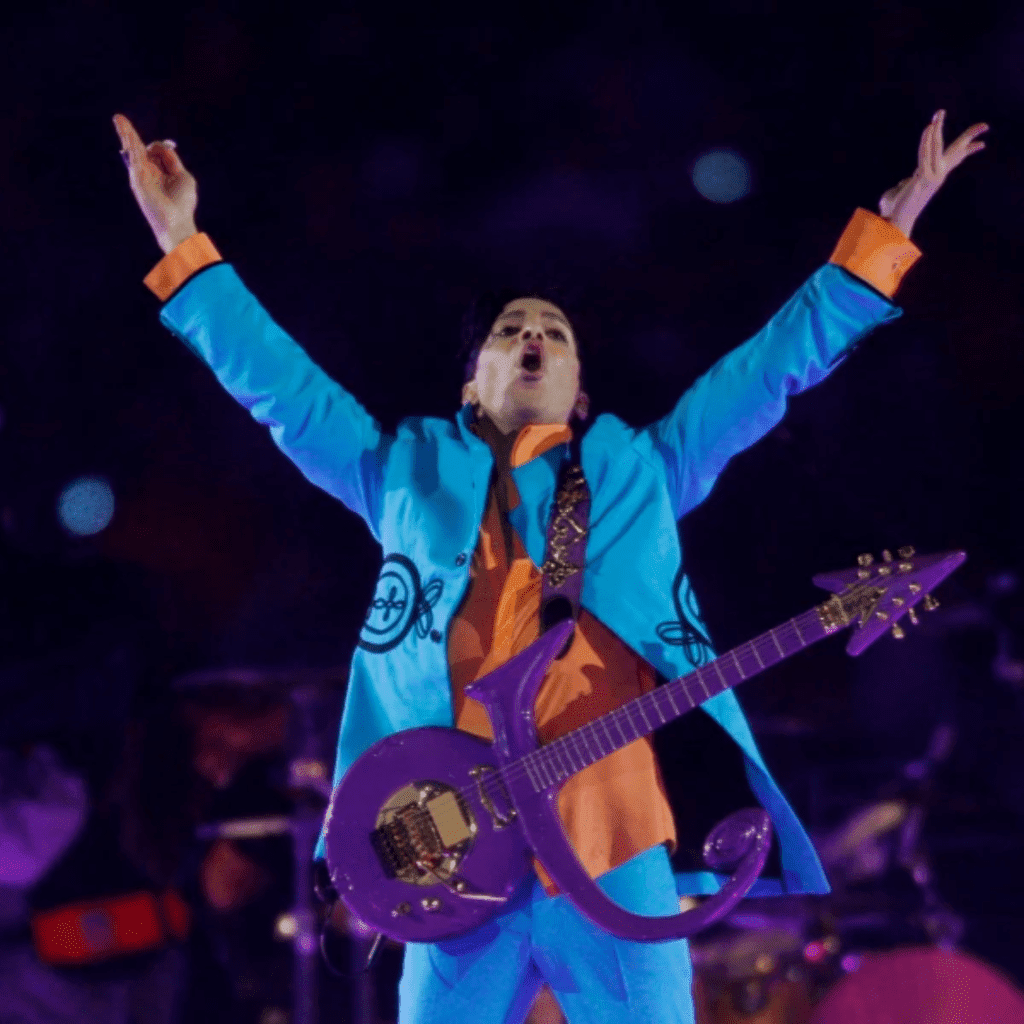 He has won Grammys and even an Academy Award, which is rare for musicians. Here's a fun fact: Prince produced most of his albums himself and also preferred to play most of the instruments that were used in his recordings. That's what you call sincere dedication to your art!
Sister Rosetta Tharpe
If it weren't for the work and efforts put in by Sister Rosetta Tharpe, Gospel music wouldn't have been as influential as it was during her time. This fiercely talented woman virtually dominated the genre in the '30s and '40s. In a way, she changed it in a positive way for good.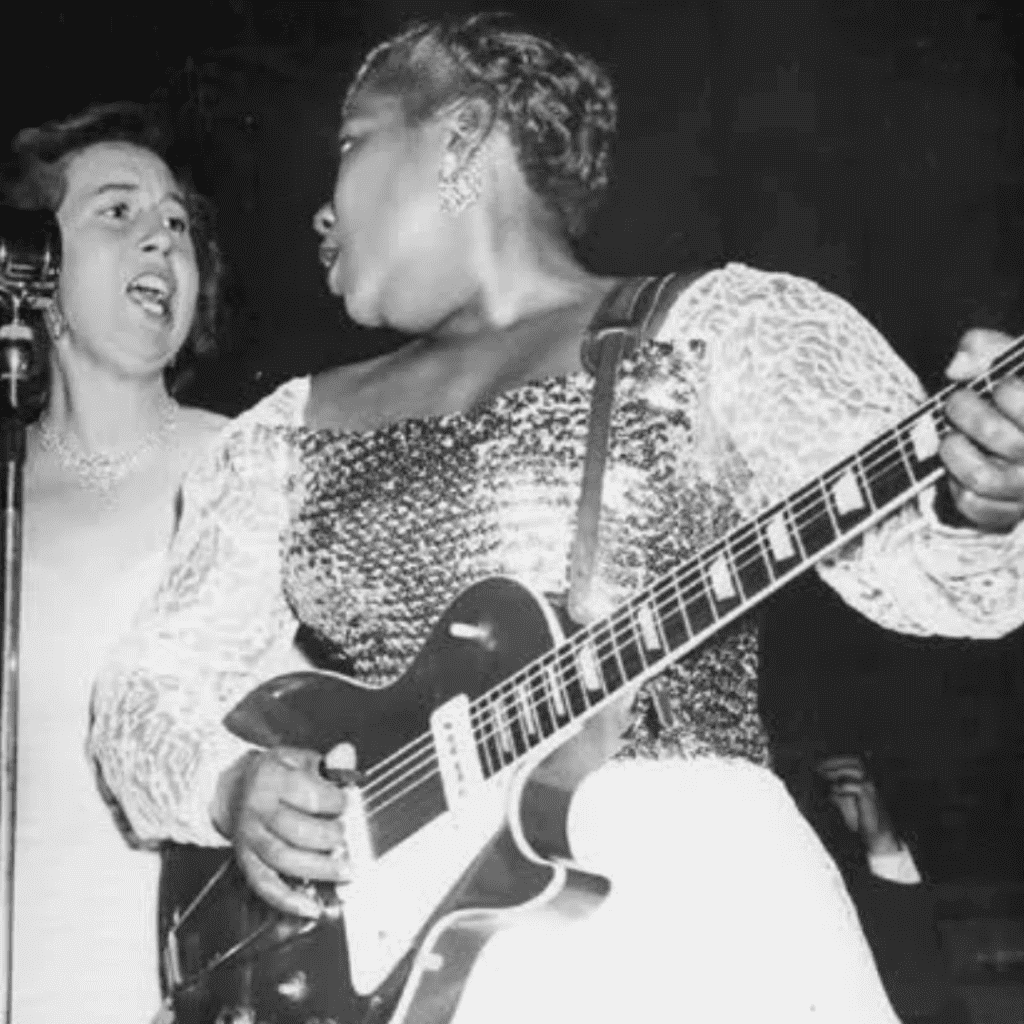 She was the one who introduced the electric guitar into that industry, and that paved the way for gospel artists to try new things and be innovative with their music. Today, she's known everywhere as the Original Soul Sister and the person who brought Gospel music into the mainstream spotlight.
B. B. King
B. B. King was one of the most prominent guitarists of the 20th century. His unique style of playing the instrument has been a major source of influence for many legendary electric guitarists who came after him, and most still feel the impact even today.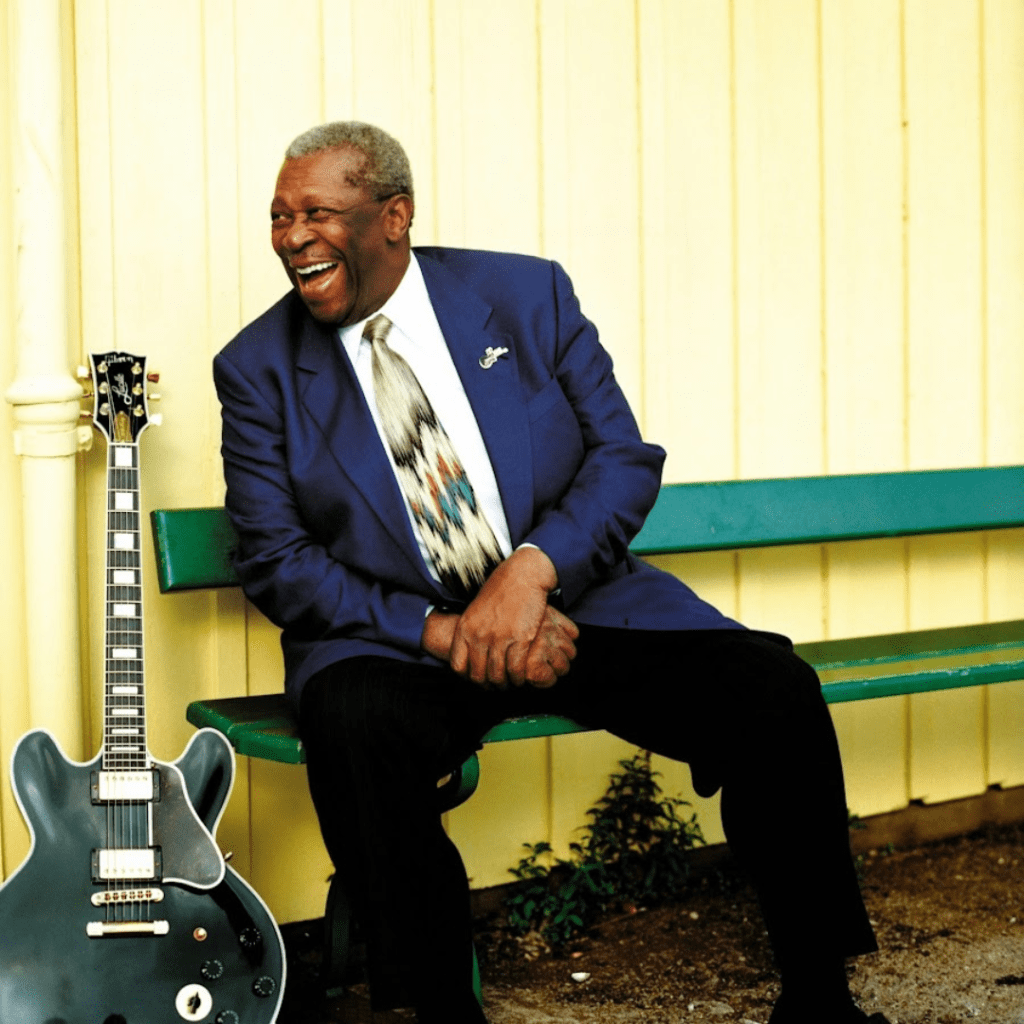 What's interesting is that he learned to play the guitar all by himself. He was definitely one of the hardest workers in the industry, as he performed in more than 100 concerts per year, even when he was in his 70s.
Little Richard
Little Richard was known as the Architect of Rock & Roll. He earned that nickname for his efforts in shaping the Rock & Roll genre and giving it direction. His career spanned more than half a century, and he basically created the essence of rock music.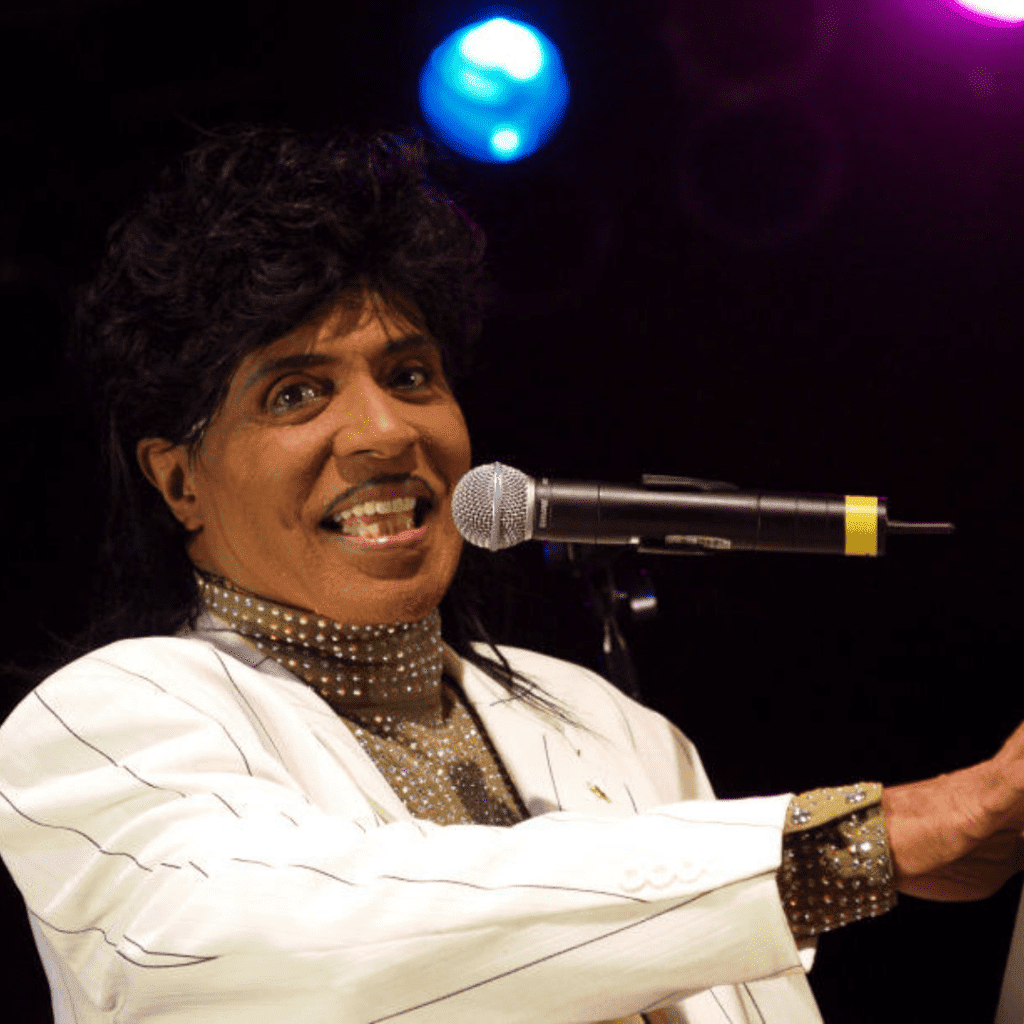 Little Richard's music connected different people from different races during a time when there was racial tension. He shaped many other genres of music as well, from rhythm to blues, and for his work, he was honored by numerous establishments.
Mahalia Jackson
Mahalia Jackson was one of the most renowned gospel artists and vocalists of the 20th century. She was the lady responsible for growing and spreading the gospel blues genre all by herself in Black American churches all across the USA.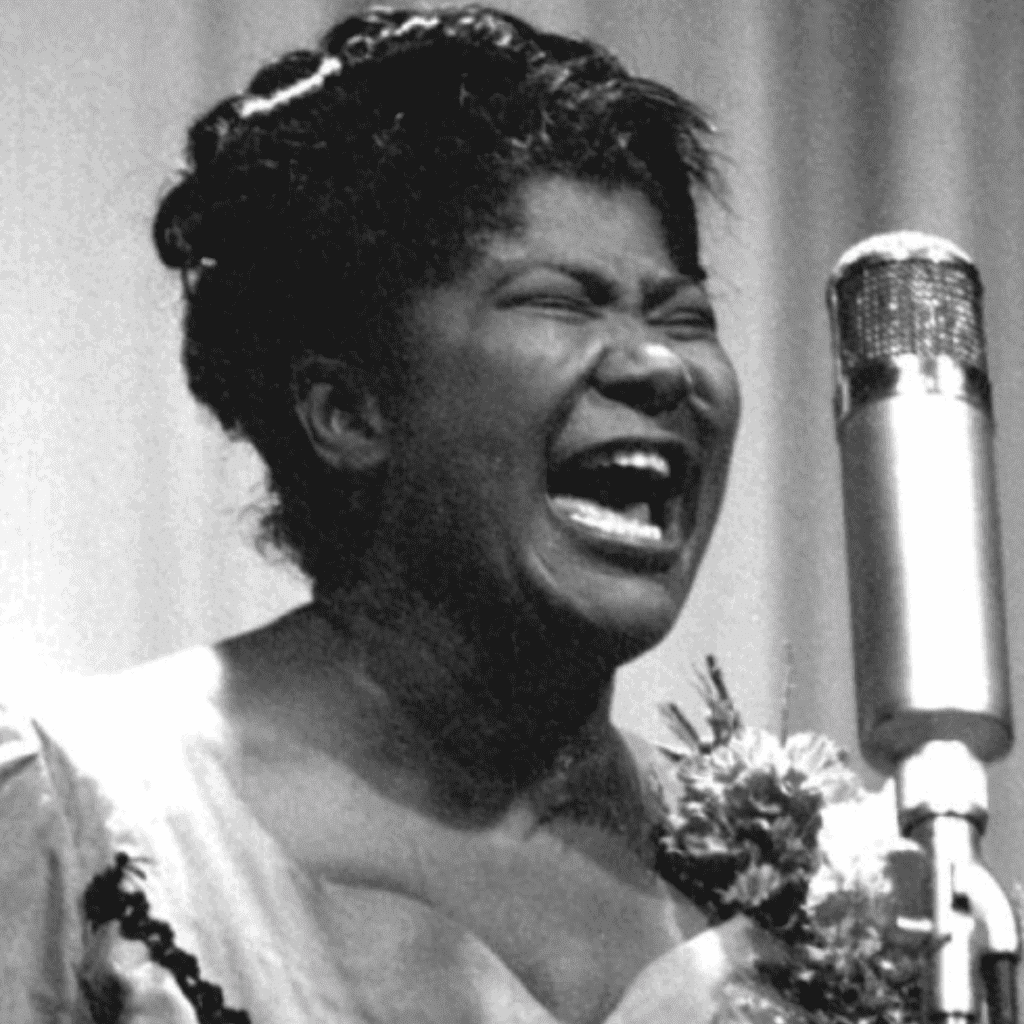 Mahalia came from humble beginnings, and according to her, she found her solace in the church. That's why she chose to stick to gospel music throughout her career, although there was a lot of pressure on her to record secular music tracks.
Charlie Parker
We know most of you are familiar with Bebop. For those who aren't, it's a unique jazz style that was developed in the '40s. Musical legend Charlie Parker was among the artists who had a huge role in developing this music style.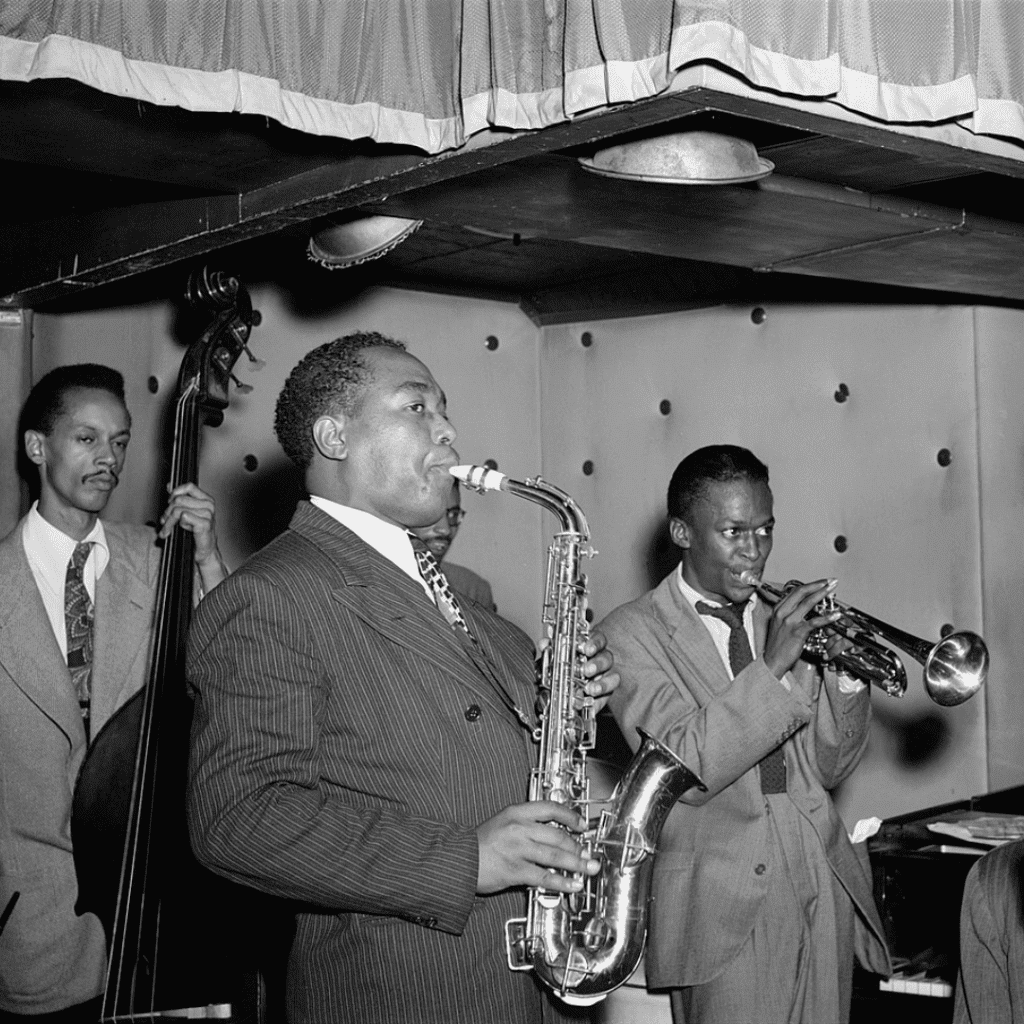 When it came to Bebop, Charlie Parker was an intellectual. He started his musical career at the tender age of 11 by playing the saxophone. Later, he joined a band in high school and then mastered his techniques. Now, he's considered the Father of Bebop.
The Supremes
The Supremes were undoubtedly among the biggest female music groups in all of history. They deserve a lot of credit for paving the way and opening up the scene for other female African American R&B and soul musicians to join.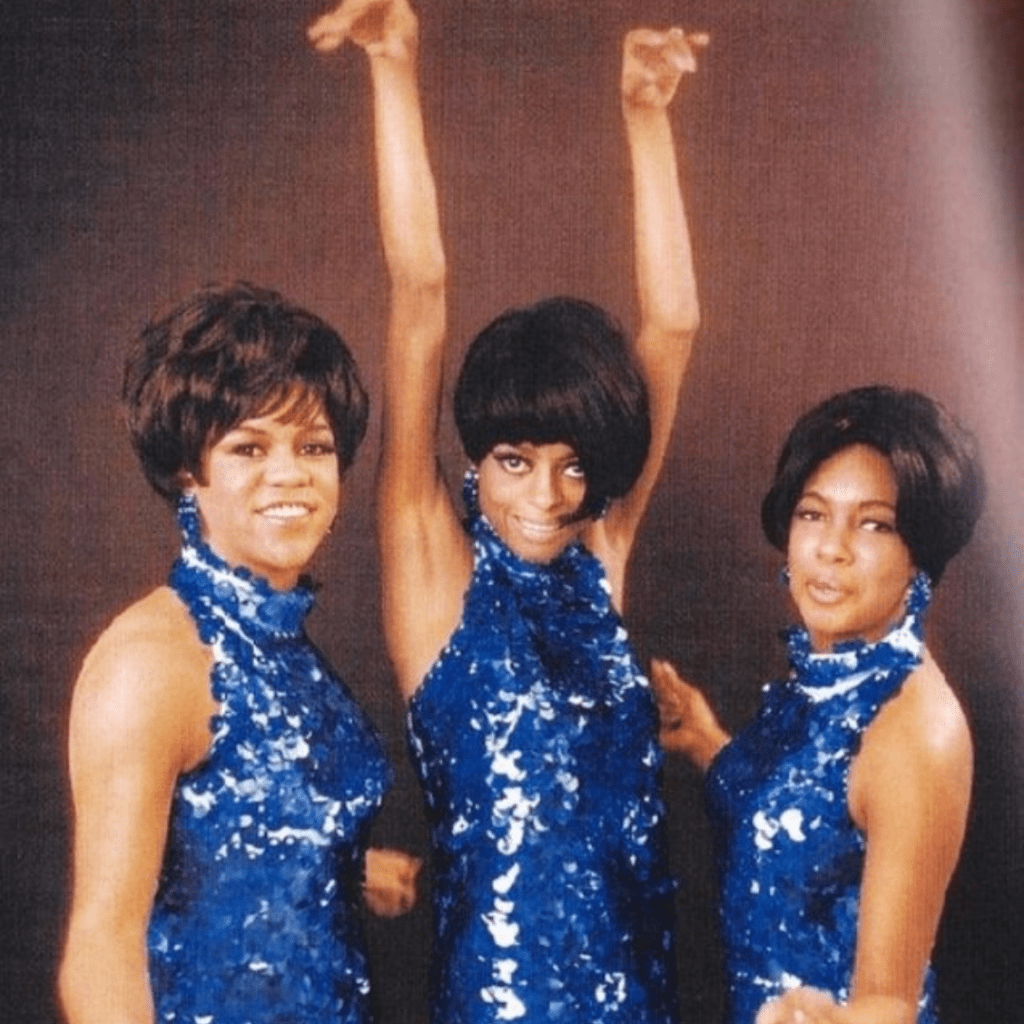 The band had a very positive and substantial impact on the music industry. During their career, which spanned nearly two decades, they made numerous valuable contributions. The musicians in the group, who included the iconic Diana Ross, were very famous for their dressing scene, make-up, and on-stage persona.
Nat King Cole
Nat King Cole started his musical career as a Jazz pianist. Who knew that he would go on to record so many songs in a career that spanned over three decades? His hard work not only earned him a lot of awards but also a star on the Hollywood Walk of Fame.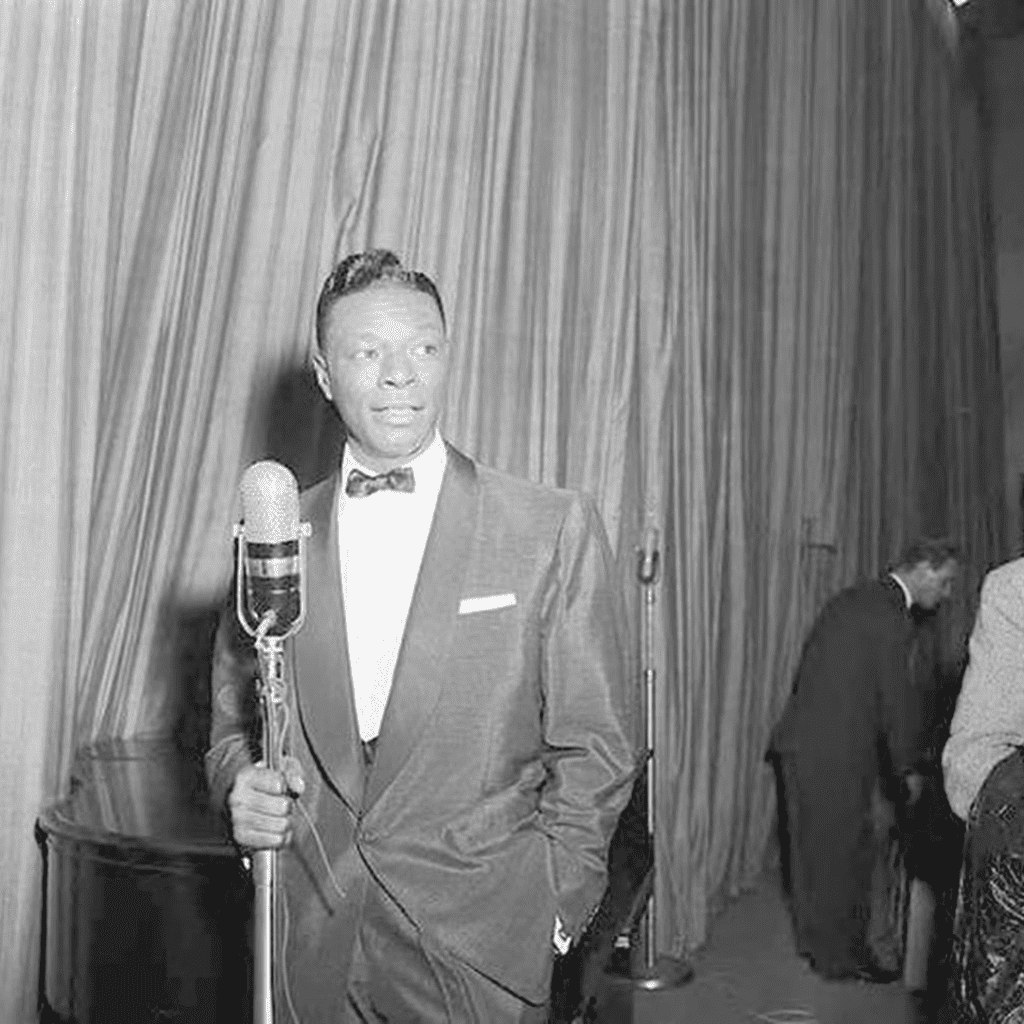 Did you know that Nat King Cole once formed a band called the Cole Swingers? He later on, changed the name to the King Cole Trio, and they started recording music for small-time labels. That's where his rise to stardom began.
Public Enemy
If you read about the hip-hop scene in the '80s and '90s, there's no way that the name Public Enemy won't be mentioned. They were among the most influential hip-hop groups from that time, with fifteen studio albums and many other awards under their belts.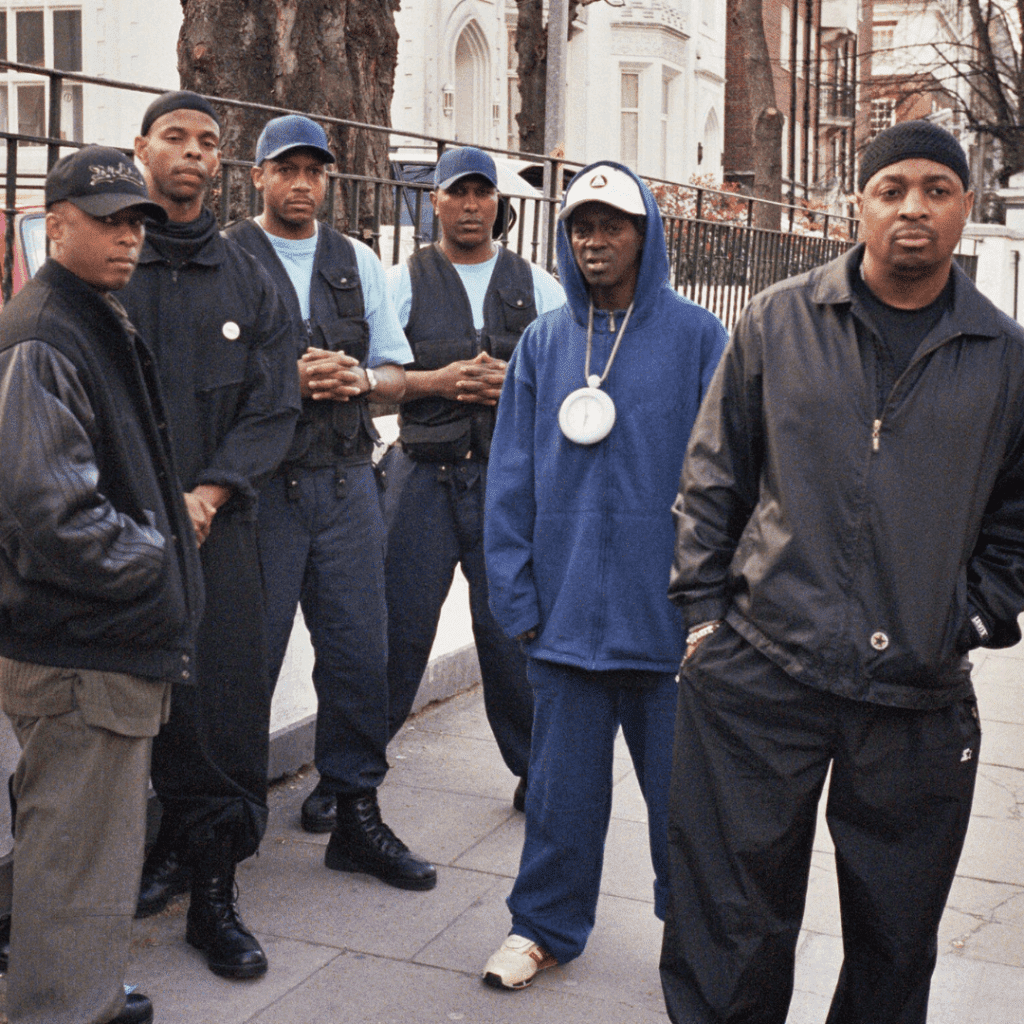 These guys were undoubtedly among the most successful hip-hop bands of all time, as evidenced by their Rock & Roll Hall of Fame induction and Grammy Lifetime Achievement Award. They had a very unique style, and their songs often conveyed relatable political messages.
W. C. Handy
William Christopher Handy was known as the Father of the Blues and was one of the biggest songwriters in the musical history of the USA. His career started with him being hired to teach music, but he later left that post to join a band.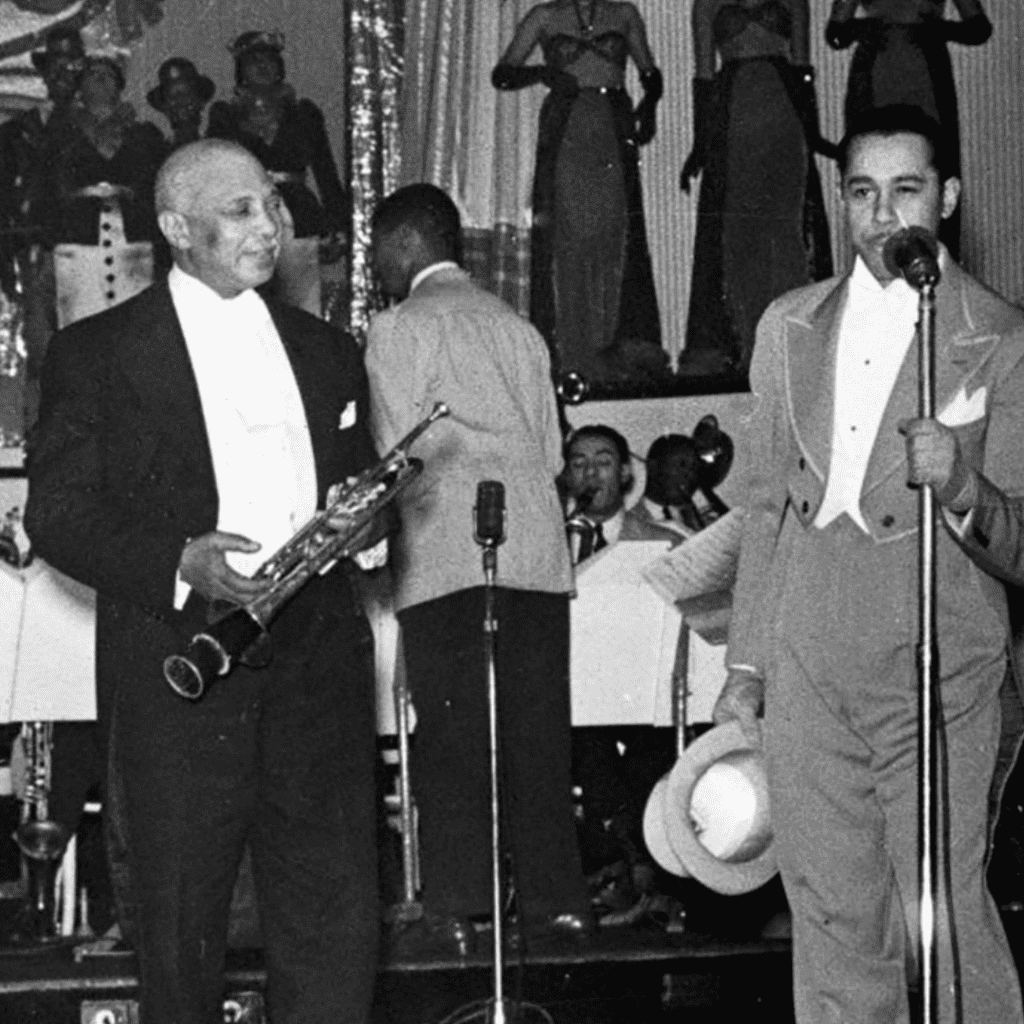 One of his very first hit records was The Memphis Blues. This track gained him a lot of popularity and set him up as one of the best music composers of all time. His work is still a major source of inspiration to American and European composers today.
Lead Belly
Lead Belly was a legendary musician who was known for his unique instrument of choice, as he loved to play the twelve-string guitar. He also had very strong vocal skills. Lead was one of the top American blues and folk singers and also a part of the gospel scene.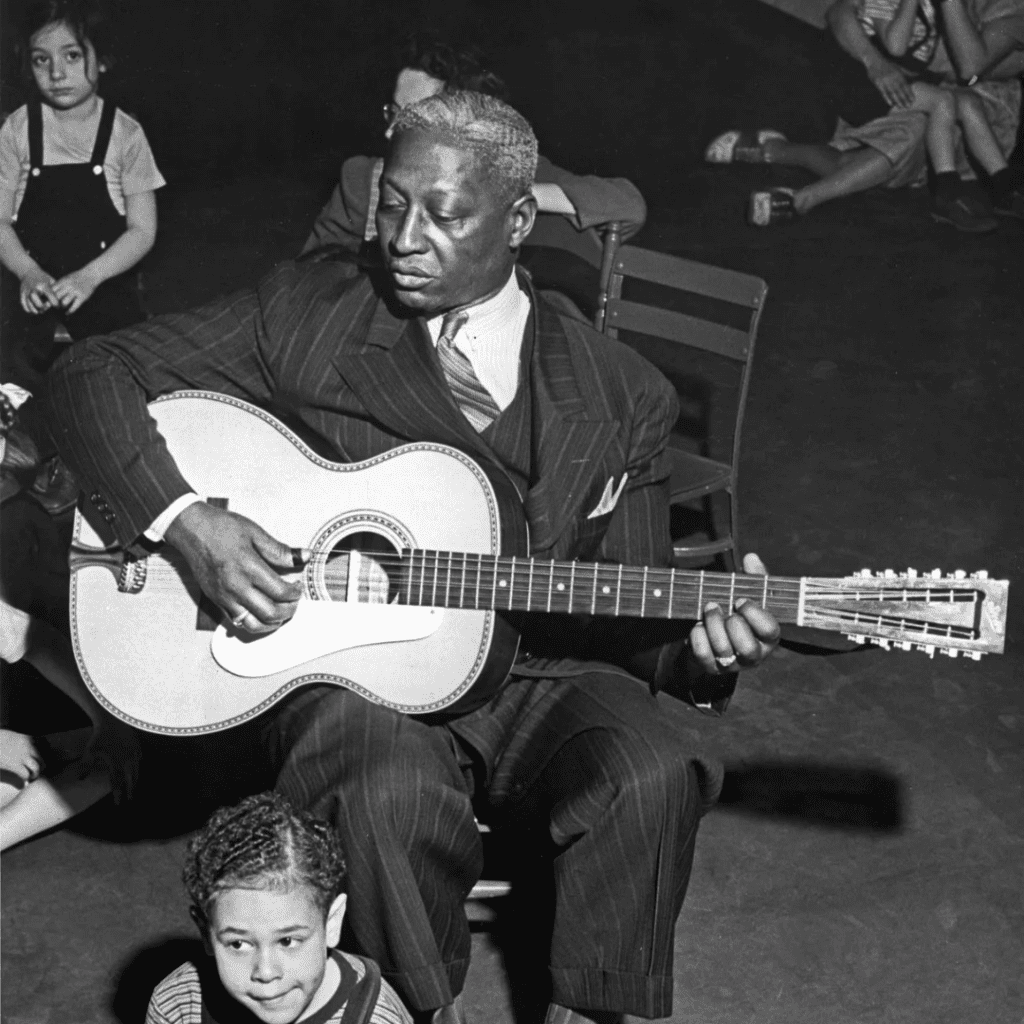 He had a lot of interest in music from when he got his first instrument at five. Later on, he was discovered in prison by folklorists, and that's where his road to stardom began. Belly is also a Rock & Roll Hall of Fame inductee.
T-Bone Walker
T-Bone Walker was one of the best guitarists in history. His full name was Aaron Thibeaux Walker, and he was born to a musician father and a musician mother. Evidently, he was born into a house full of talented artists, so his career choice is understandable.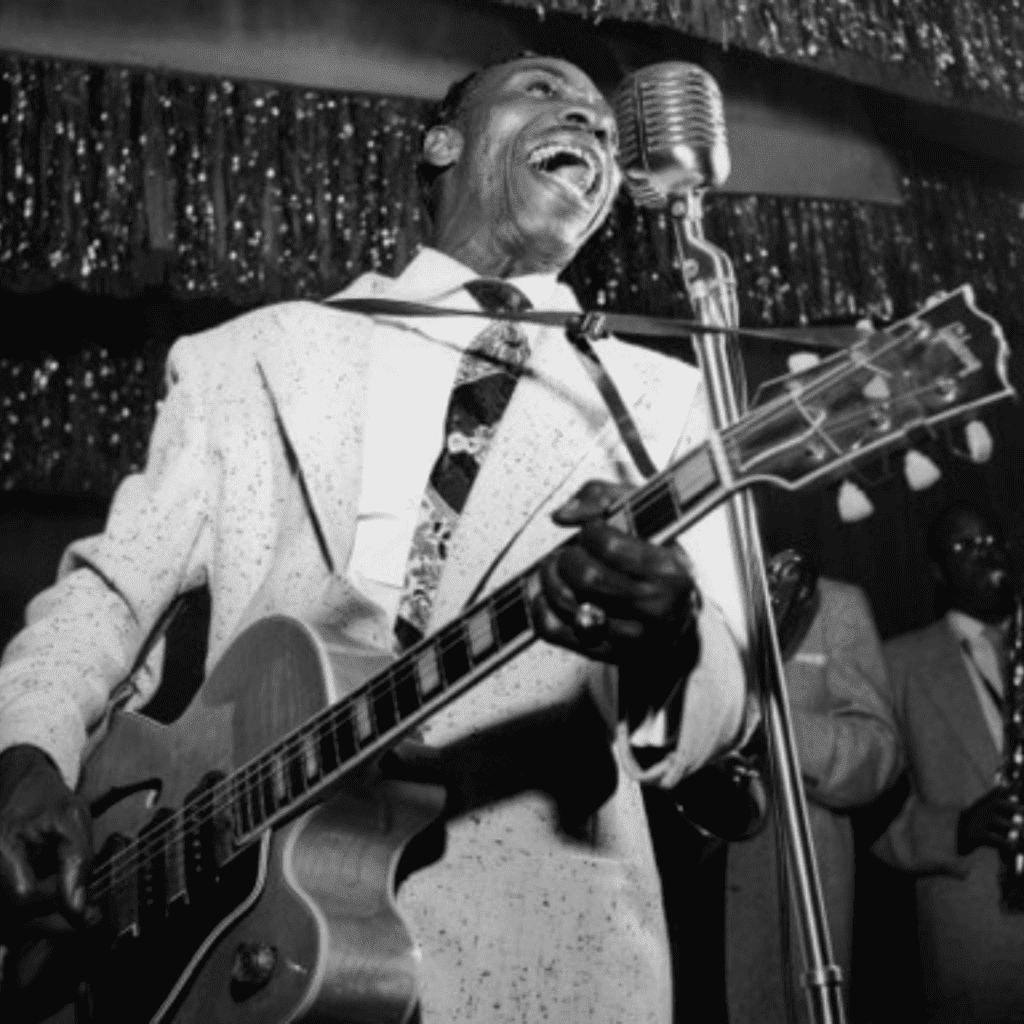 He had dropped out of school by the age of 10, and in the following five years, he was already a performer. Walker played many instruments, and he was also the first artist to use the electric guitar as a solo instrument, making him a pioneer of the electric blues.
Otis Redding
Otis Redding kick-started his career in his teens by becoming a part of many bands. His early work helped him sign his first contract in the early '60s. Soon, his unique style of singing would majorly influence the soul artists of his generation and future generations.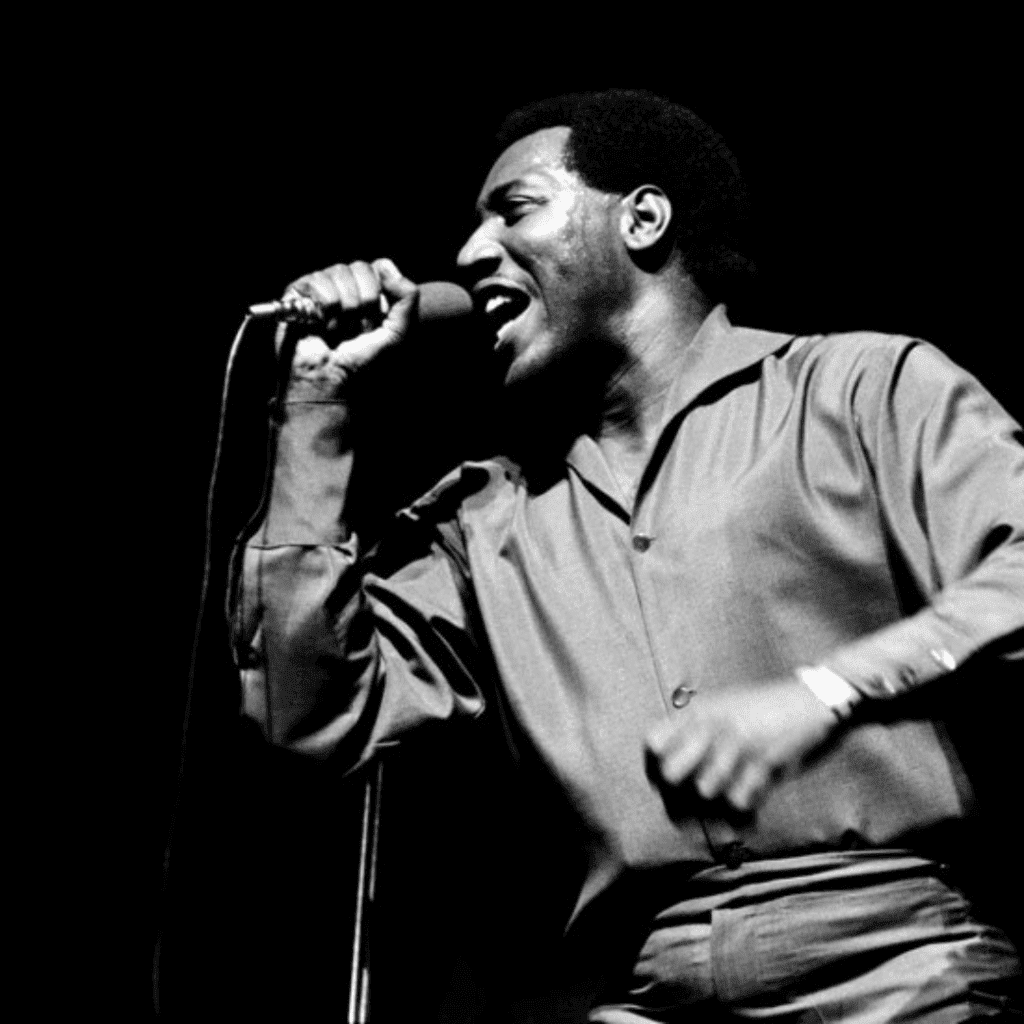 One of Otis' songs was the first ever posthumous song to top the Billboard 100 chart. Although his career was very short due to his unfortunate death at 26, his music has had an everlasting effect on the genre, cementing his status as one of the Greats.
The Temptations
The Temptations are among the most successful musical groups from the '60s and '70s, with three Grammy wins and a Grammy Lifetime Achievement Award. They were renowned for their unique fashion and choreography. These guys also had a key role in revolutionizing R&B music.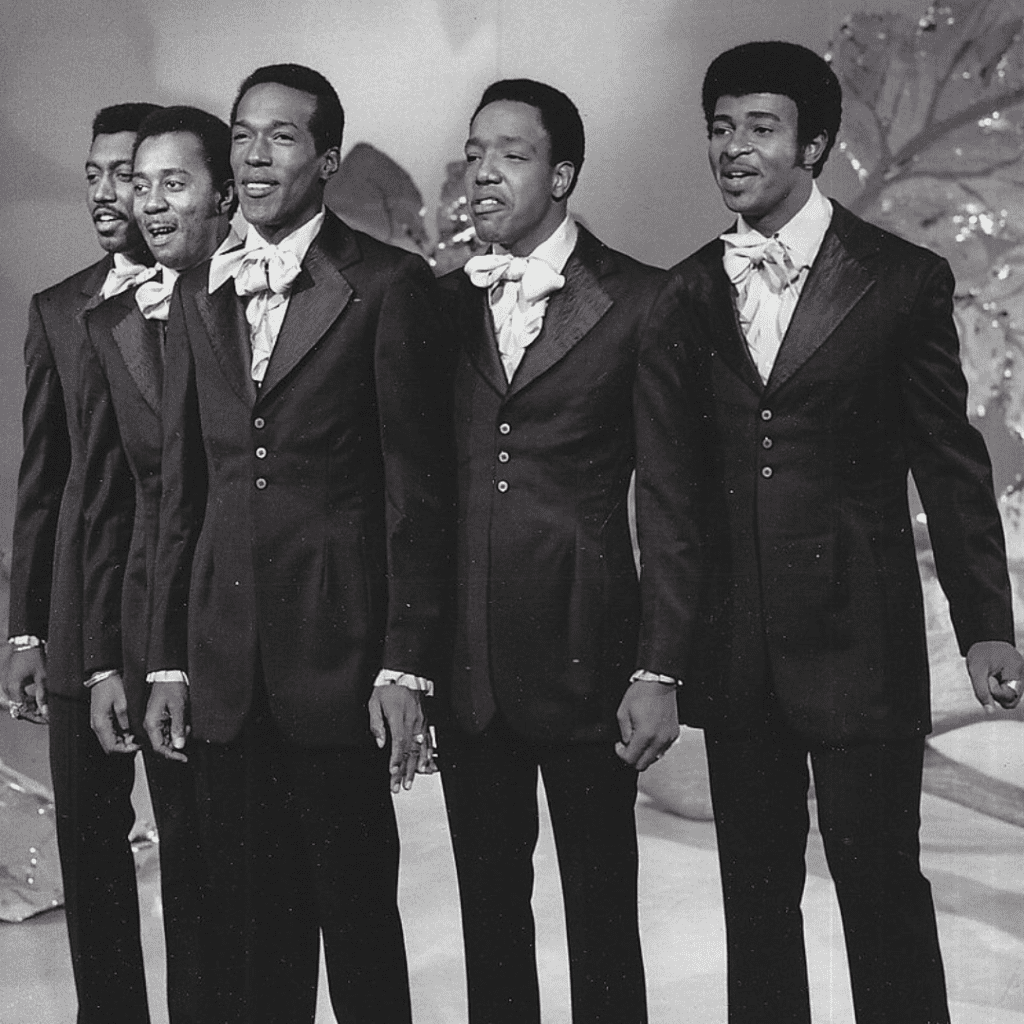 The group was formed in 1960, and unlike most of the entries in the list, it is still performing to this day! In their six-decade-long career, they have received many accolades, from being ranked among the greatest artists of all time to being inducted into the Rock & Roll Hall of Fame.
Sam Cooke
Sam Cooke was an activist, singer, and songwriter who was one of the pioneers of Soul music. He is a pioneer of the pioneers, as his music had a huge influence on other pioneers of the industry, like Stevie Wonder, Marvin Gaye, and Aretha Franklin.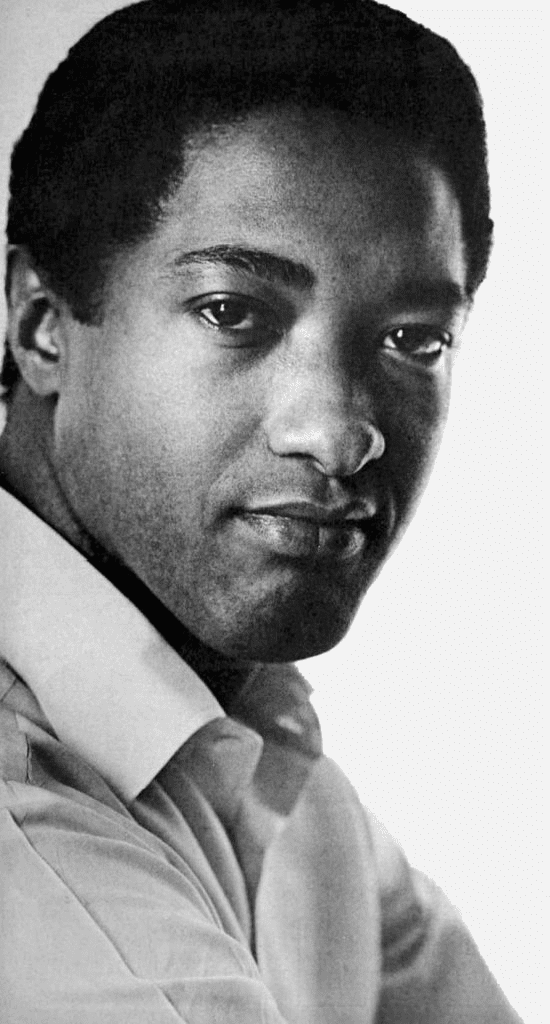 He was called the King of Soul Music and is even considered by many as the inventor of the genre because of his unique singing style. His uniqueness and musical prowess in Soul is something that still hasn't met its match.
Nina Simone
Nina Simone was born into an impoverished household, but she worked immensely hard and made the best out of her situation. All of it led to her being a national icon. She was a singer-songwriter, pianist, and civil rights activist.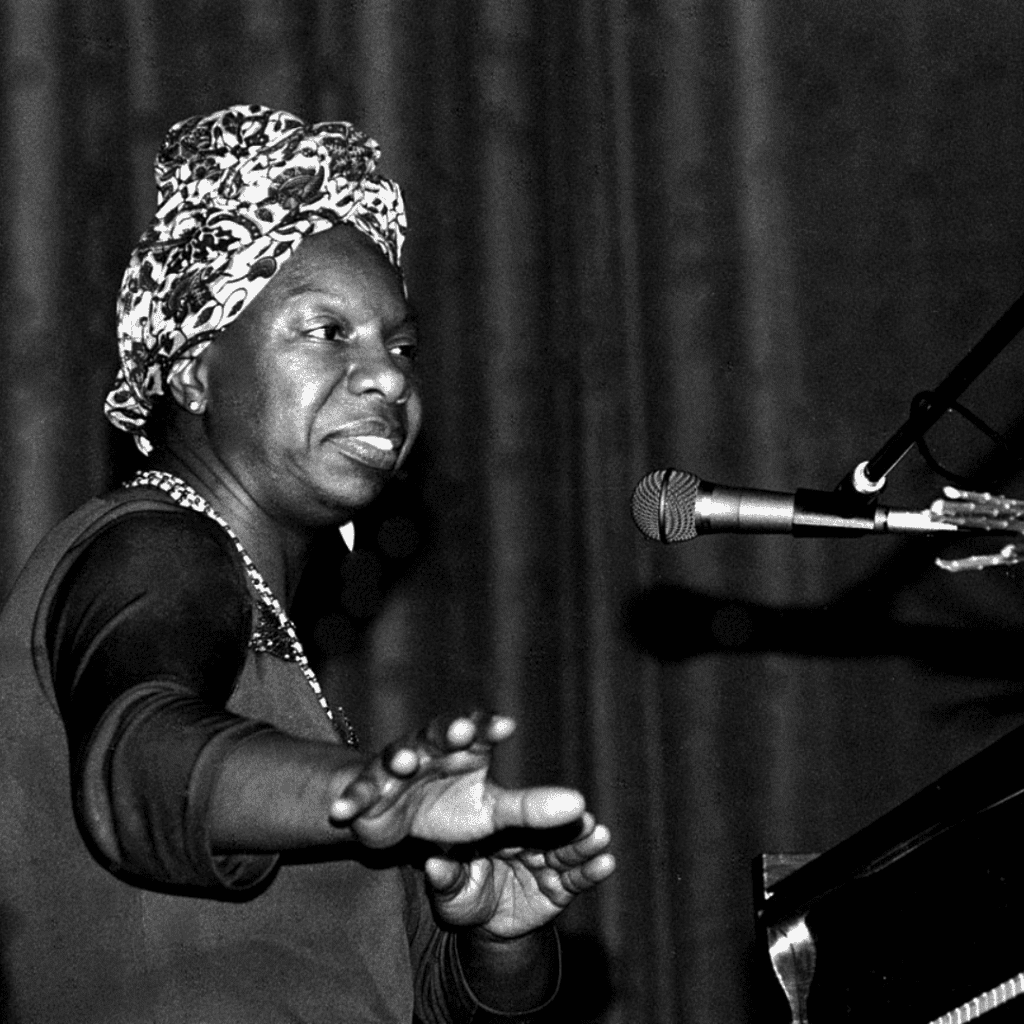 Her music encompassed many genres. One of her most popular songs, Don't Let Me Be Misunderstood, is still trendy to this day, and we often see cover versions of it by famous artists like John Legend and Lana Del Ray.
Louis Jordan
Louis Jordan was an artist with many talents. He was a songwriter, a band member, an actor, and a multi-instrumentalist. He was insanely popular even among the non-black audience at a time of racial segregation in the USA. A feat that is worth mentioning.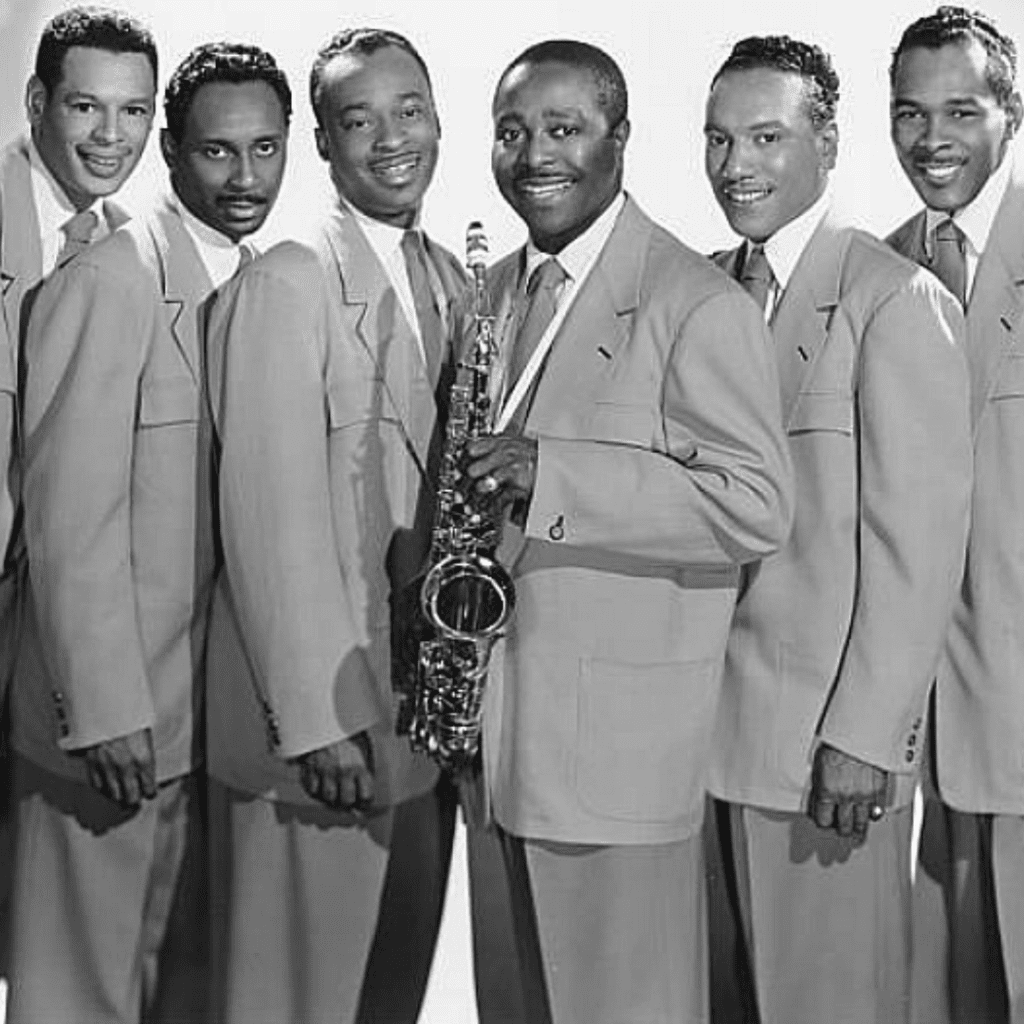 He was a pioneering figure in many genres, and as a bandleader, he was responsible for leading his group and popularizing the electric organ. He had a thing for singing for a long time, and his work and contribution to the industry earned him the nickname 'King of Jukebox.'